Lottery Open to Snag ALIENS GALAXY 2021, a Sake That Traveled Through Space
Want a bottle of sake that's been to space? Liquor Innovation is opening a lottery through October 16 to snag a bottle of ALIENS GALAXY 2021, and as you would imagine the number of these items is extremely limited.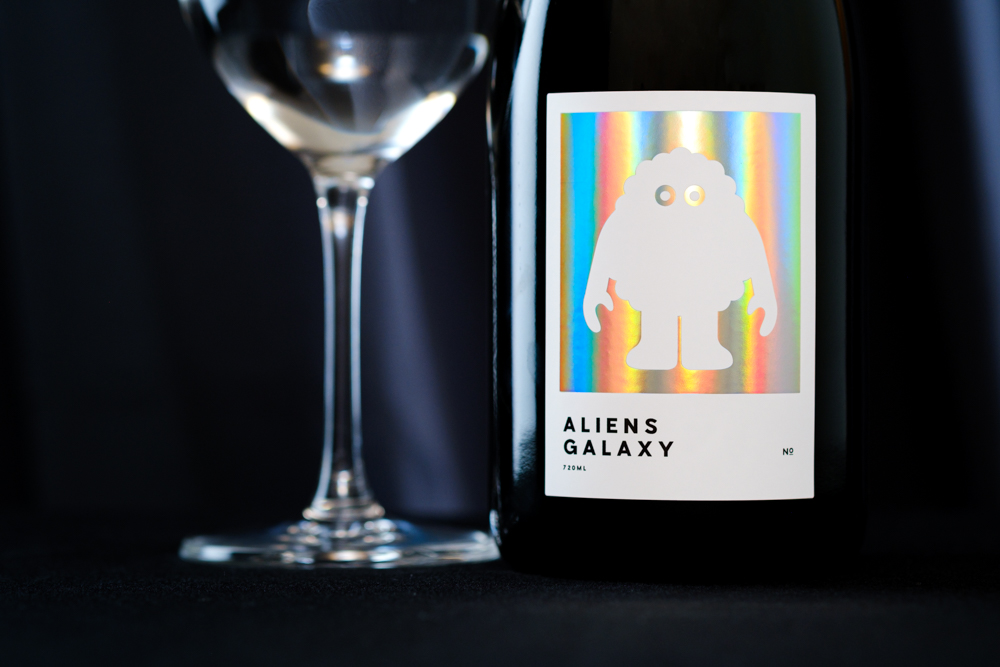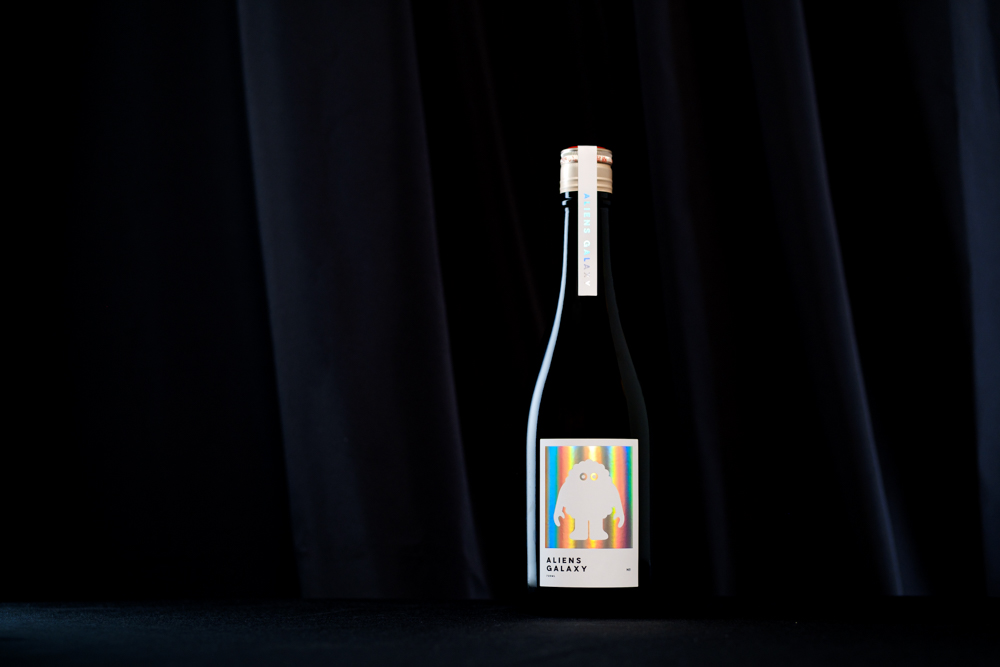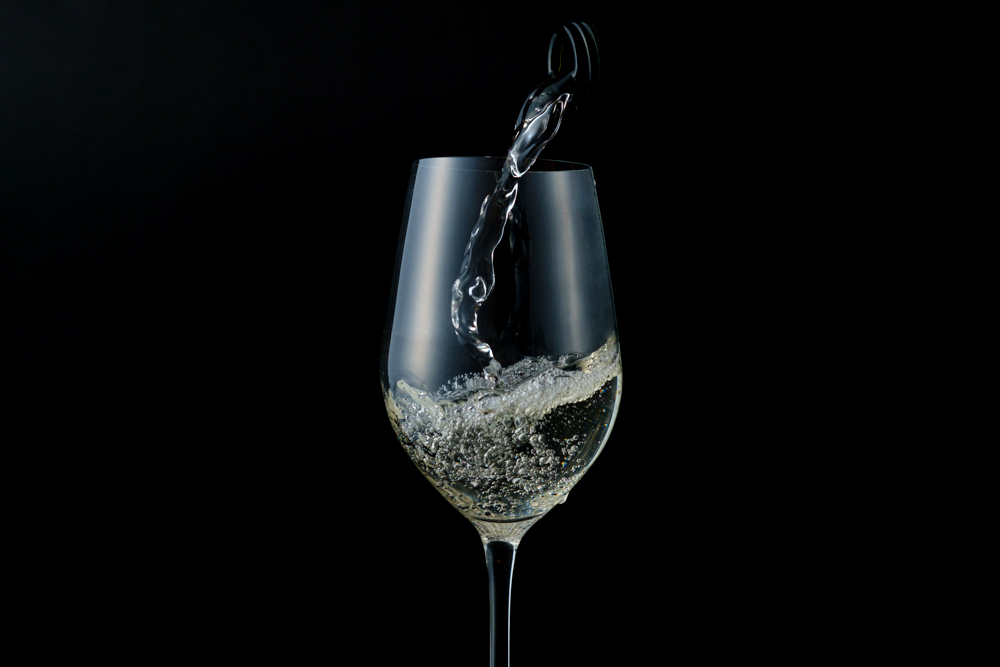 ALIENS GALAXY 2021 started brewing on October 1, 2005, also known as 'Sake Day.' Using Kochi-grown yeast and rice, this brew then spent ten days orbiting the Earth on the Russian spacecraft Soyuz. This is only the second year ALIENS GALAXY 2021 will be available, after an incredibly positive response in 2020. With a refreshingly light and dry taste, the sake is a great example of Kochi's dry sake culture, and showing up to a party with this in hand is sure to have people talking! 
RELATED ENTRIES
Okinawa's Hotel Nikko Alivia Announces Season 3 of Monogatari Kaiseki Menu

SAWA, a restaurant featuring both Japanese and traditional Ryukyu cuisine, will begin the third season of its delicious and artful Monogatari Kaiseki menu starting October 1, 2021. Each season featured a selection of dishes inspired by original stories created by the head chef, and with the new installment, guests will also be supporting the reconstruction of Shuri Castle which suffered damage after a 2019 fire. The restaurant is located at Okinawa's Hotel Nikko Alivia, and the meal will be available until October 31. 

Monogatari Kaiseki: Appetizer 'Beneath the Moonlit Night' 

Monogatari Kaiseki: Grilled Items 'Vampire's Dinner' 

Monogatari Kaiseki: Dessert 'Pumpkin Ghost/Tidings of Autumn' 

In this imagining, a collection of ghosts and spirits gather at the Shuri Castle Festival on Halloween to compete in a cooking competition, and guests are invited to judge each dish. A drink pairing set will also be available. 

5% of all sales will be donated to the Okinawa Prefecture Shuri Castle Fire Restoration and Recover Fundraiser, to help rebuild the historical site. 

Information

Monogatari Kaiseki Halloween Story – Shurijo Festival –

Available: October 1 – October 31, 2021

Hours: 18:00-21:30 (Last order at 21:00) 

Address: SAWA Restaurant at Hotel Nikko Alivila

*Limited to 10 per day.

Reservation Line: 098-989-9021

Official Site: https://www.alivila.co.jp

Far Yeast Brewing Opens Branch in Taiwan's East District, Serving Japanese Craft Beer

Far Yeast Brewing Co., Ltd., a craft beer maker that shares original Japanese beer with the world  beer, will be opening their first directly managed overseas store in Taiwan. The Far Yeast Taiwan Craftbeer Gasteopub will be celebrating its grand opening in Taipei City, Taiwan on October 16 2021. 

The Far Yeast Taiwan Craftbeer Gastropub is the fourth directly managed store following the Tokyo-Gotanda, Shizuoka-Atami, and Fukuoka branches, as well as the first overseas location.

The Far Yeast Taiwan Craftbeer Gastropub" will have 15 taps, offering not only the core brands Kawa KAGUA and Far Yeast, but also their special Japanese craft beer that can't be found anywhere else in Taiwan. You can enjoy the beer alongside a selection of modern Japanese-themed meals.

Far Yeast Lychee Haze 

To commemorate the opening, the company has brewed the Fruited Hazy IPA 'Far Yeast Lychee Haze' in collaboration with Taiwanese brewery UGLY HALF BEER, using Taiwanese lychee to flavor. The drink will be pre-released in Japan, available from  September 30 with preorders opening from 13:00 on September 21.

The combination of Nelson Sauvin hops with a grape-like aroma and the tropical scent of the citrus and coconut Sabro hops compliment the gentle and sweet flavor of lychee, enticing all craft beer enthusiasts to Taipei.

Far Yeast Taiwan Craftbeer Gastropub is expected to have an international customer base, as the gastropub is located in Taipei's East District, an area with a high population of foreign nationals and business people. Now that overseas travel has become much harder, the new branch will allow customers to enjoy the varied tastes of Japanese craft beer and the richness of Japanese food.

Information

Far Yeast Taiwan Craftbeer Gastropub 源流台灣精釀啤酒餐酒館

Address: No. 322, Guangfu South Road, Da'an District, Taipei City,Taiwan 106

Access: A four minute walk from Taipei Metro (MRT) Bannan Line's Sun Yat-Sen Memorial Hall Station

Opening Hours: 11:30 ~ 14:30 (LO 14:00)

17:30 ~ 24:00 (LO 23:30)

*Opening hours subject to change

Open daily

Instagram: https://www.instagram.com/faryeasttaiwan/ 

 

Far Yeast Lychee Haze

Sales Start Date: September 30 2021

Retail Price: Subject to retailer

Purchase Online: https://faryeast.stores.jp/ 

The Westin Tokyo Hotel to Offer Premium Autumn Parfaits for Limited Time

Three delicious desserts are coming to The Westin Tokyo for a limited time! Beginning October 1, visitors to the hotel can enjoy a collection of premium parfaits filled with seasonal ingredients and western liquors unique to the executive bar, simply named The Bar. These will be available until November 28, on Friday, Saturday, Sunday and holiday nights only.

Chocolate Parfait with Figs and Red Berries

Chestnut and Apple Parfait

Chestnut and Hazelnut Mont Blanc Parfait

The chocolate parfait includes whole figs and bright red berries, and is finished with rich port. Calvados was added to the Chestnut and Apple Parfait, allowing guests to enjoy a refreshing combination of nuts, fruits, and mascarpone. The Mont Blanc Parfait includes a fragrant rum from Martinique, and has a richer dessert flavor.

The executive pastry chef carefully layers each parfait by hand, and these unique treats combining flavors of both east and west can only be found at The Westin Tokyo!

Information

Premium Autumn Parfait

Available: October 1 – November 28, 2021 (Only available Friday, Saturday, Sunday & Holidays)

Hours: 16:30-20:00

Price: ¥3,000 each (Tax and Service Charge Included)

Location: Executive Bar "The Bar" (1F)

Reservations: 03-5423-7285

Official Site:www.westin.com

GREEN SPOON Releases New Limited-Edition Superfood Potages

GREEN SPOON is a Japanese company whose mission is to promote a fun and healthy eating lifestyle and culture to people in the form of fruits and vegetables that are delivered to consumers every month. This year, the food brand is releasing a new series of three soups for the spring season which will be served on March 1, March 29, and April 26 respectively.

These limited-time soup recipes are the latest to join GREEN SPOON's menu of 15 soups which was first released in November 2020. The line-up features three potages packed full of superfoods and nutrients.

"Like the Sun" is a nutty, butternut squash potage that will release on March 1. This will be followed by the beetroot and red onion sour potage "Toriko" on March 29. Finally, "See the sea" is an avocado potage made with olives and will arrive on April 26. Each can be ordered to any address in Japan via GREEN SPOON's official website. A maxium of two can be ordered each month per person.

The Line-Up

"Like the Sun" Butternut Squash Nutty Potage

The butternut squash in "Like the Sun" brings a smooth sweetness to the potage. This is layered with various spices as well as almonds and hazelnuts for a nutty fragrance.

The result is a rich potage with a distinct moist texture and melon-like flavour. The squash is as velvety as butter and combines deliciously with the nut assortment.

"Toriko" Beetroot & Red Onion Sour Potage

"Toriko" is a sour potage that mixes together beets, mini tomatoes, red onions, and apple cider vinegar for a refreshing, tangy kick. The combination of ingredients also makes for a colourful presentation and healthy pack of nutrients.

"See the sea" Olive Avacado Potage

"See the sea" is a creamy Mediterranean-style potage packed full of umami flavour made with avacado, anchovies, green olives, and dried tomato. Avocado is a superfood containing rich vitamins and minerals. It's also rich in oleic acid, a healthy fat.

Price Plan (Before Tax)

8 Monthly Plan: ¥7,200 in Total (¥900 per delivery)

12 Monthly Plan: ¥10,500 in Total (¥875 per delivery)

20 Monthly Plan: ¥16,800 in Total (¥840 per delivery)

Stay warm this winter with one of GREEN SPOON's special soups.

Information

GREEN SPOON Spring Limited Soups

Release Dates: March 1, 2021 / March 29, 2021 / April 26, 2021

GREEN SPOON Official Website: https://greenspoon.co.jp/

Suntory's Flagship Single Malt Whisky 'Yamazaki' Gets Limited-Edition Bottle

Suntory has announced the release of a special edition of its single malt whisky, Yamazaki Limited Edition 2021, which will be released in Japan in limited quantities from May 25, 2021.

The whisky comes from Japan's first and oldest malt distillery, multi-layered with fruit and Mizunara aromas. It is rich in Japanese nature and craftsmanship and has gone on to become one of the most popular whiskies in Japan for its delicate flavour. The prestige of the drink has also led it to be praised by whisky lovers around the world. The malt is carefully aged over the years and throughout the four seasons in its casks.

The new limited-edition version has been prepared in new Mizunara malt casks and is perfect as a gift. It's also limited in stock making it a rare must-grab for drinkers of the brand.

Japanese Sake Brand SAKE HUNDRED Launches Overseas Sales

SAKE HUNDRED, a sake brand managed by Japanese sake company Clear, began exporting its products overseas in December 2020. Currently, the brand is available in Dubai, Singapore, and Hong Kong, with plans to expand to other areas in the future as well as into restaurants and via overseas e-commerce websites.

UAE | Dubai

Zuma Dubai is a restaurant located in the international financial centre of Dubai, at the heart of the city. Diners can enjoy contemporary Japanese cuisine in the vicinity of the world's tallest building, the Burj Khalifa. It's a sophisticated restaurant visited by many celebrities and wealthy people. The restaurant's sommelier, Ryuji Hamada, personally chose SAKE HUNDRED for the restaurant.

Zuma Dubai: https://zumarestaurant.com/locations/dubai/

Singapore

Whistler established itself in 1999 in an effort to prove alcoholic beverages from Japan for consumers to enjoy in Singapore. SAKE HUNDRED has been made available via the company's official online shop with plans not only to sell the beverages but to feature them in local restaurants and at pairing events.

Whistler Wine & Spirits: https://whistler.com.sg/

Hong Kong

SAKE HUNDRED is now available in-store and on the official website of LIQUID GOLD, a luxury alcohol store situated in the business district and financial centre of Hong Kong with skyscrapers towering up into a million dollar view of the night sky.

LIQUID GOLD: https://www.liquidgold.com.hk

The USA is the biggest importer of Japanese alcohol. SAKE HUNDRED plans to take its stock to major cities across the country such as New York, San Francisco, Las Vegas, Miami, and more. It will subsequently branch out to the UK, Canada, Australia and elsewhere.

Chawanmushi Recipe: Savoury Dessert Made With Carrots, Cream Cheese & Mirin

Together with soy sauce and miso, mirin is a fundamental condiment in the Japanese kitchen and for many recipes for Japanese food. It's a sweet rice wine that has lower alcohol content and higher sugar content when compared to sake, adding a sweet flavour to dishes.

Today, we're taking a look at a recipe that uses "Mikawa Mirin," a brand of mirin made from high quality rice, to make carrot and cream cheese chawanmushi. Chawanmushi is a savoury egg custard dessert eaten in Japan.

Carrot & Cream Cheese Chawanmushi

Chawanmushi is made using mirin and has a smooth texture to it as well as a subtly sweet flavour. It's the perfect accompaniment to a hot summer's day.

Ingredients (Serves 1)


●Chawanmushi
60g carrots
240ml dashi
20ml soy sauce
120ml Mikawa Mirin
8g sugar
18g cream cheese
1 egg

●Okra-an
Okra
30ml dashi
0.5g salt
3ml Mikawa Mirin

Method

We will start by making the chawanmushi.

1. Slice the carrots and boil them until they become soft.

2. Add the soy sauce, sugar, and lots of mirin and cook through the dashi.

3. Cook for approximately 20 minutes on a medium heat, then cool with ice. Add the cooled carrots, cream cheese, and 20ml of the dashi into a blender and bend.

4. Add the egg to the mix and steam the mix for 12 minutes on a medium heat.

While the chawanmushi is cooling, we'll make the okra-an.

5. Mix together the okra-an dashi, mirin, and salt together. Add watered potato starch and thinly sliced okra. Leave to cool in the refrigerator.

6. Add the okra-an to the cooled chawanmushi and tuck into your cute two-layered dessert.

Carrot & Cream Cheese Chawanmushi

The dessert is an enjoyable mix of the sticky texture from the okra-an and smooth chawanmushi. It's great to have not only at lunch or dinner, but at home parties with friends too.

–How's the taste?


Misa Kimura: "It works really well with the mirin. The chawanmushi is like a sweet treat. It's super easy to make too, so I think I'll be making it at home!"

Mirin is indispensable to any Japanese cupboard and can be used in many ways, whether it be a classic Japanese dish or a dessert like this one.

Mikawa Mirin 700ml: ¥1,122 (Tax Included)

This authentic brand of mirin is made using a traditional method of Japanese brewing which blends in the delicious taste of rice. It's so delicious that you just want to drink the whole bottle. A high quality mirin, it has a distinct sweetness, colour, and texture. It has a rich flavour, and the taste of the rice elevates the flavours of its ingredients.

Mikawa Mirin Official Website: http://www.mikawamirin.jp/
Official Online Store: http://mikawamirin.jp/product/product_step1.php?m=n
Official Facebook: https://www.facebook.com/mikawamirin

Recipe


This recipe was conceived by ITEMAE, a famous restaurant serving Japanese cuisine that is listed in the Michelin Guide.

Model: Misa Kimura
Photographer: Haruka Yamamoto

Information

ITEMAE
Address: 10-14 Kamiyamachō, Shibuya, Tokyo
Opening Hours: Lunch 11:30-15:00 (Weekdays Only) / Dinner 18:00-23:30
Closed: Sundays / New Year's Holiday
TEL: 050-5595-4795

Inari Sushi Restaurant Tsurigitsune to Open in Osaka International Airport's North Terminal

Japanese food and confectionery company Bijuu is opening a new restaurant called Tsurigitsune inside Osaka International Airport's North Terminal on August 5, 2020. The restaurant will specialise in inari sushi, a type of sushi packed into pouches of deep-fried tofu.

Bijuu is known for producing and selling such products as Kyoto's famous coarse sweet red bean paste-filled yatsuhashi otabe crackers.

Tsurigitsune will serve "Kyo Dashi Oinari," a type of inari sushi made with fried tofu Saga Tofu Morioka—a long-standing tofu shop in Sagano, Kyoto—soaked in lots of sumptuous Kyoto-style dashi. The restaurant will also serve a special type of sweet otabe cracker which cannot be eaten anywhere else.


Kyo Dashi Oinari (Includes 15) | ¥3,240 (Tax Included)

The dashi that the Kyo Dashi Oinari are soaked in take up all the delicious flavour of kombu, sababushi smoked mackerel, iwashibushi pilchard, and katsuobushi dried bonito, all of which serve to add that authentic Kyoto flavour.


Tanto Otabeyasu | ¥930 (Tax Included) *Served 6:30-10:00

As well as Kyo Dashi Oinari, Tsurigitsune's menu includes a line-up of dishes that celebrate the flavour of dashi, including soba, dashimaki tamago omelette, and more.

If you're travelling to Osaka, why not get an authentic Kyoto experience too by dining at Tsurigitsune?

Information

Tsurigitsune
Grand Opening: August 5, 2020
Address: Osaka International Airport North Terminal 2F Boarding Area, 3-555 Hotarugaike NishimachiToyonaka, Osaka
Opening Hours: 6:30-20:20 (Last Orders 19:50)
TEL: 06-6836-9217

Official Website: http://www.bijuu.co.jp/tsurigitsune/

Grapes For Wine Now Being Picked at Shiojiri Station's Platforms

Shiojiri is a city in central Nagano with a population of 67,000 (as of April 2020). As a tourist destination, it's a place that goes under the radar, but it's actually home to the best quality grapes for wine in Japan, and also boasts 17 wineries (as of April 2020).

Shiojiri is a place with many tourist attractions, such as the historical town of Narai-juku whose streets still echo the Edo Period, Kiso-Hirasawa lacquerware, the Hiraide ruins which are one of Japan's three biggest ruins, Takabotchiyama which has become known for appearing in anime and Japanese drama series in recent years, the local dish "sanzokuyaki" (large fried chicken), and more.

In 1988, the city of Shiojiri began growing grapes at Shiojiri Station to promote the city's grapes and wine. It has gone on to become famous as the only station in Japan with grape production. They grow Merlot and Niagara grapes.

The station encourages volunteers to help pick the grapes. The first picks of this year's season began on May 29, and the efforts are being posted about on the city's official social media accounts and website. The Merlot wine made from the grapes picked in August last year is also ready and will be posted about soon too.

Information

Shiojiri Station
Platforms 3 & 4
Shiojiri Tourism Association Official Website: https://tokimeguri.jp/

Stock Your Kitchen With Japanese Kitchenware Tools by SALON adam et rope'

SALON adam et rope' has launched its new "Nihon no Daidokoro Dougu" (Japanese Kitchen Tools) collection which features a curated selection of Made In Japan kitchenware and cookware items from high quality Japanese brands.

Kasane

Top: ¥12,000 / Middle: ¥12,000 / Bottom: ¥9,000 (Before Tax)

Traditionally, Japanese knives were made by men with men in mind, but these Kasane knives are made by women to fit with the modern age. They are made in such a way to feel comfortable in smaller hands. The handles are made from rare natural wood from the cerasus jamasakura trees of Gifu Prefecture which give them a texture that changes as you continue to use the knives. The blades themselves are made from high-carbon stainless steel which gives them superior sharpness and durability. The blade edge is the result of a new technology developed by Sumikama called "Zero Edge" which makes them thin and sharp.

Kaji Donya

 
Left: ¥1,300 / Middle: ¥2,000 / Right: ¥2,800 (Before Tax)

Left: ¥1,000 / Middle: ¥1,200 / Right: ¥2,000 (Before Tax)

These handy stackable containers are made by Kaji Donya, a company based in Tsubame, Niigata. The height of each one is the same which makes them super convenient when stacking inside fridges.

Ceramic Grill: ¥1,400 (Before Tax)

The ceramic grill is a longtime seller at SALON. If you're grilling bread on it, it leaves the outside crispy and the inside nice and soft. It uses far-infrared rays which means the water content of the ingredients grilled on it is not lost, allowing for the full tasty flavour to stay locked in and the food plump and juicy.

Father's Day: Otokomae Tofu Celebrates Dad's Around the World With New Tofu Product

Japanese tofu company Otokomae Tofu is celebrating Father's Day this year by releasing its new "Chichi no Hi Tofu" (Father's Day Tofu) at supermarkets around Japan for a limited time between June 15 and June 21.

When you pour soy sauce over the Father's Day Tofu, a message of gratitude appears on the tofu's surface in Japanese. This is a unique, one-of-a-kind tofu experience. There are four messages in total which translate to: "Manly," "Thanks always, dad. I love you, live a long life," "You work so hard papa, I love you," and "Dad."

Giving your dad some Father's Day Tofu is sure to make for a Father's Day to remember!

Information

Chichi no Hi Tofu (Father's Day Tofu)

Running: June 15, 2020 – June 21, 2020

Price: ¥158 (Before Tax)

Available: Supermarkets in Japan (Except Hokkaido and Okinawa)

Otokomae Tofu Official Website: http://otokomae.com

McDonald's Japan: Chicken Tatsuta Mentai Cheese & Other Japanese Flavoured Foods Coming to the Menu

McDonald's Japan is introducing some mouth-watering new foods to its menu including two which incorporates chicken tatsuta: the "Chicken Tatsuta Mentai Cheese" which is made with walleye pollack roe, and the bite-sized "Hitokuchi Tatsuta"ーthe latter of which is arriving to the side menu.

It is also introducing the "Rice Chicken Tatsuta" burger following the success of the "Rice Burger" which was released at stores for the first time earlier back in February of this year.


These new menu items will be released on May 13, 2020 at all McDonald's branches in Japan for a limited time.

Chicken Tatsuta Mentai Cheese

Chicken tatsuta is a popular Japanese dish which combines a soft, soy ginger-soaked chicken patty with spicy sauce and stuffs it inside a bun. McDonald's new "Chicken Tatsuta Mentai Cheese" adds spicy walleye pollack roe mayo and smooth white cheddar cheese to the equation. It will be available all day round, including for the morning menu.

Hitokuchi Tatsuta

Rice Chicken Tatsuta

The "Rice Chicken Burger" will be available in the evenings only.

Japanese actor Toshiyuki Nishida is appearing in the TV commercials to promote the "Hitokuchi Tatsuta" while comedian Nobuyuki Hanawa and actor Katsumi Takahashi appear in the "Rice Chicken Tatsuta" commercials which feature a re-recording of the song SWEET MEMORIES ~Amai Kioku~ by Seiko Matsuda.