FujiQ Highland Holds Limited Time "Uzumaki Naruto Birthday Celebration 2021"
FujiQ Highland's 'NARUTO x BORUTO Fuji Konohagakure Hidden Village,' will be holding the 'Uzumaki Naruto Birthday Celebration 2021' birthday event to commemorate NARUTO protagonist Uzumaki Naruto's birthday, held between October 10 and November 7 2021.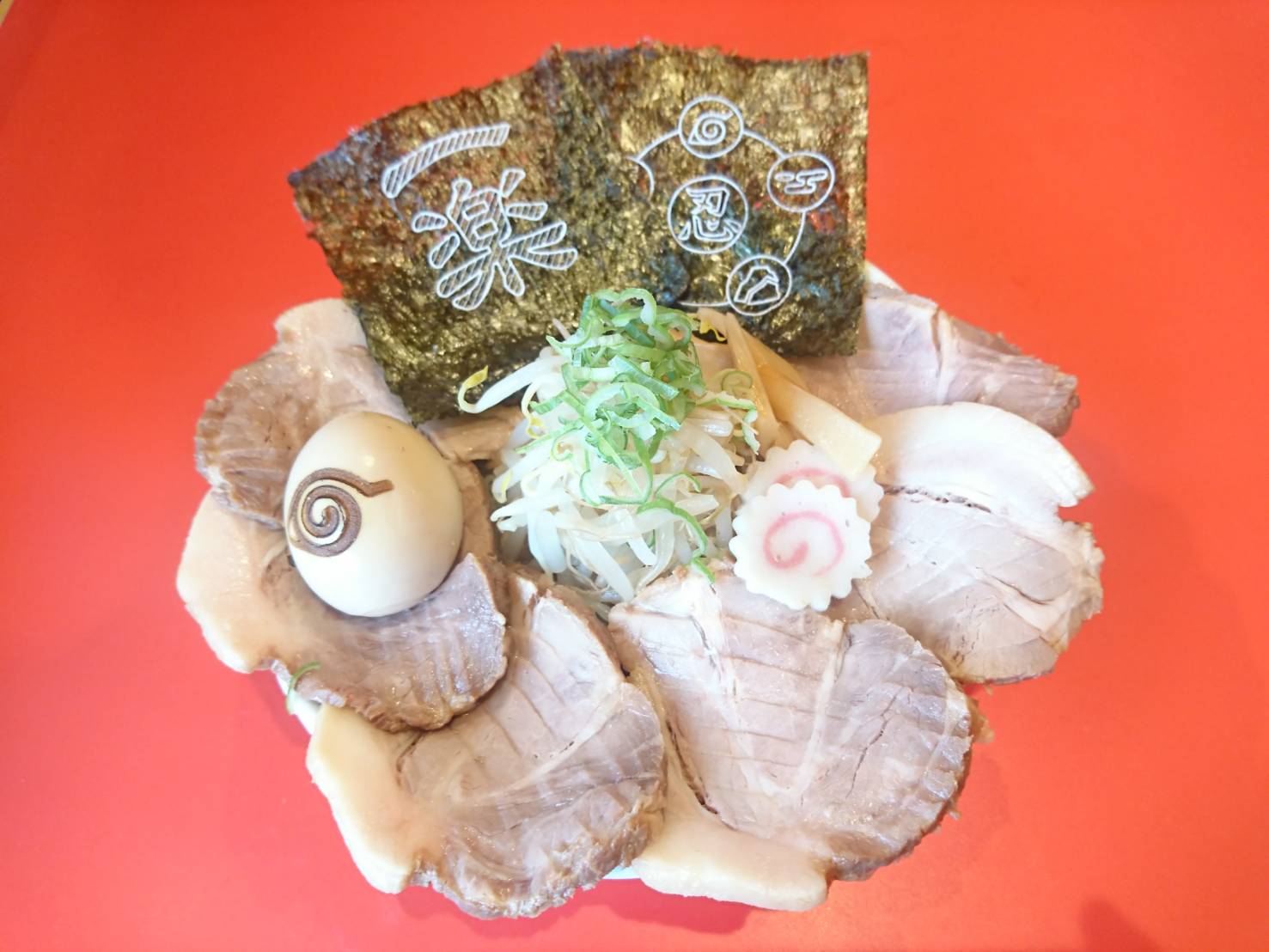 Happy Birthday, NARUTO! Miso Tonkotsu with Extra Char Siu Special
Yakitori Set
Arcade Game Corner 'Game Area – Ninjutsu Carnival'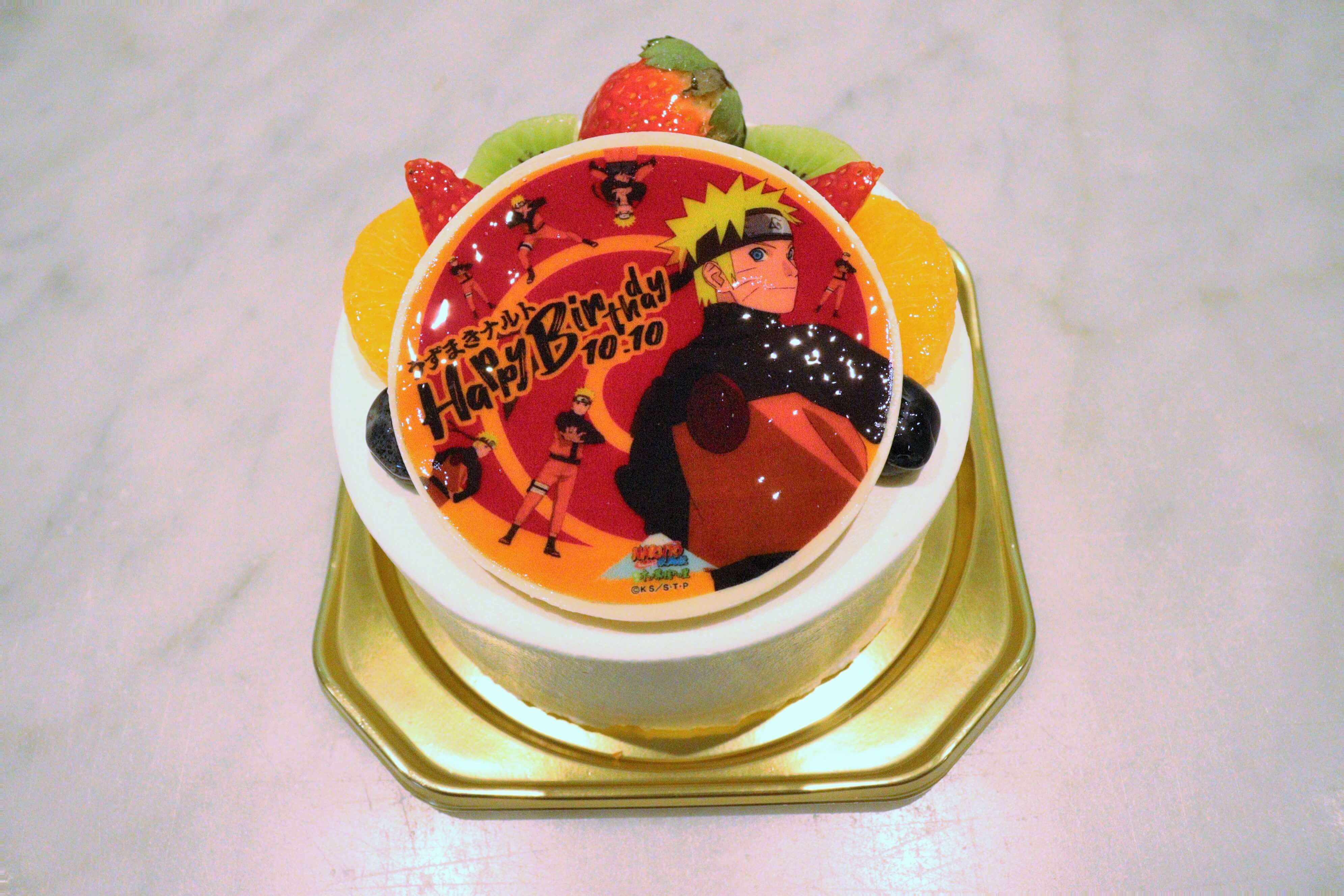 "Uzumaki Naruto Birthday Celebration 2021" Specially Designed Sweets
NARUTO Birthday Commemorative Big Sticker

Stamp Rally with Impressive Prizes
During the event period, Satouchi's 'Ramen Ichiraku' will be offering ramen based on Naruto's beloved Miso Tonkotsu with Extra Char Siu, topped with six pieces of Char Siu (available Sat. and Sun. only, 30 portions a day). Meanwhile, YakitoriQ will be reducing the cost of their ultra popular 'Family Pack' yakitori from ¥1,200 down to ¥1,010 to mark the date on October 10. Plus, if you say "NARUTO HAPPY BIRTHDAY" at the Game Area Ninjutsu Carnival game, the staff will offer you an extra round, boosting your chance of winning the prize.
The Fuji-Q Official Highland Resort Hotel & Spa's restaurant "Makaroni Club" is also hosting a series of fun events to liven up the celebration, including event-exclusive latte art, macaroons, and themed cakes!
In addition, customers who purchase event merchandise or use the facilities will receive a free 10cm 'NARUTO Commemorative Big Sticker' which will be sure to leave an impact. The stickers are available in limited quantities.
If you collect three stamps on your rally card then you will be eligible to enter a lottery, with the chance to win a variety of impressive prizes, such as FujiQ Highland Free Passes or NARUTO or BORUTO dolls, so why not give it a shot?
If you're a NARUTO fan then be sure to celebrate his birthday at FujiQ Land!
Information
Uzumaki Naruto Birthday Celebration 2021
Duration: October 10 ~ November 7 2021
Location: NARUTO x BORUTO Fuji Konohagakure Hidden Village
Address: 5-6-1 Shinnishihara, Fujiyoshida, Yamamashi 
Official Site: https://www.fujiq.jp/ 
RELATED ENTRIES
Naruto Anime Series Celebrates 20th Anniversary with Traditional Kokeshi Dolls

To commemorate the 20th anniversary of the Naruto anime series, Usaburo Kokeshi has created two traditional dolls modeled after Naruto Uzumaki and Sasuke Uchiha. The original manga series by Masashi Kishimoto has become a global phenomenon, and fans won't want to miss out on these unique pieces! Preorders are now open.

Usaburo Kokeshi makes each of these pieces by hand, transforming them from children's playthings into traditional works of art. The wood used to create these pieces is from trees in Gunma Prefecture.

Usaburo Kokeshi Doll – Naruto Uzumaki

Usaburo Kokeshi Doll – Sasuke Uchiha


These adorable dolls completely recreate both character's outfits and hairstyles, and the designers clearly focused on the small details. Enjoy these palm-sized versions of your favorite Naruto characters!

©岸本斉史 スコット/集英社・テレビ東京・ぴえろ

Nijigen no Mori's Naruto & Boruto Ninja Village Sakura Birthday Event Stickers Now Available

The Naruto and Boruto Ninja Village located at the Nijigen no Mori anime theme park in Hyogo is celebrating its third anniversary! A new event has begun celebrating Sakura's birthday, and fans of the characters will be able to grab some neat merch.


Those who purchase tickets to this special event will receive a Mission Accomplished Sticker featuring an original, newly-drawn design. The celebration is running until June 30!

The escape game will have park guests running around the park looking for panels with hints on how to progress. For this event, the panels contain keywords and illustrations related to Sakura. Visitors will really have to use their brains to figure out the solution!

Guests will also be able to write congratulatory messages on cherry blossom petal stickers associated with Sakura and stick them to life-size character panels. Original goods featuring characters in original event costumes will be on sale.

© 岸本斉史 スコット/集英社・テレビ東京・ぴえろ

'VOLTAGE' by Anly Chosen as Ending Theme for BORUTO Anime Series

Anly's new song VOLTAGE will serve as the new ending theme song for the TV Tokyo anime series Boruto. 

This will be the second time that Anly has teamed up with the Naruto series, having previously performed the opening theme Kara no Kokoro from Naruto Shippuden. The track has been streamed over 20 million times globally.


Comment from Anly


It's been a long time since I've worked with the Naruto series, and I'm deeply moved to be returning to contribute. VOLTAGE is a song meant to cheer people up and to inspire friends to overcome anything standing in their way. While it's similar in many ways to Kara no Kokoro, I feel like this is even cooler than Boruto's dad's song! I hope everyone enjoys it.

The new ending theme song will premiere with the new episode of Boruto airing on TV Tokyo on January 9, 2022.

©岸本斉史 スコット/集英社・テレビ東京・ぴえろ

Nijigen no Mori Amusement Park Starts Naruto Birthday Event

The anime-themed amusement park Nijigen no Mori in Hyogo Prefecture will hold a special Naruto event from October 2 until November 28, 2021. The Naruto Shippuden x Real Puzzle Solving Game will feature popular characters from the Shikamaru Hiden arc!

NARUTO&BORUTO Ninja Village

This marks the second version of the event to date, with the first taking place in 2020. Naruto's birthday is October 10, and to celebrate, this event will open with new visuals of the titular ninja along with popular character Shikamaru!

Flower Petal Stickers

Fans of Naruto won't want to miss their chance to leave a congratulatory message for the birthday boy! Just write your message on one of these stickers, and stick them to the character panel of your choice. 

Event Contents

Gameplay

Players will solve a number of riddles placed all over the Naruto & Boruto Ninja Village, with certain keywords related to each character playing a role. 

Wooden Phone Straps (4 varieties) featuring new illustrations

The event will take around 30 minutes, even for beginners. Those buying a ticket will receive a wooden phone strap. 

©岸本斉史 スコット/集英社・テレビ東京・ぴえろ

Information

Naruto Shippuden x Real Puzzle Solving Game – Ninja Village Special Mission #010: Naruto/Shikamaru Arc

Running: October 2, 2021 – November 28, 2021

Address: Nijigen no Mori Naruto & Boruto Ninja Village (Awaji, Hyogo Prefecture)

Hours: 10:00-20:00

*Please check the official website for hours. 

Anime Theme Park Nijigen no Mori to Hold Second Kakashi & Obito-themed Escape Game

A special event is coming to the Naruto-themed area of Nijigen no Mori, an anime theme park located on Awaji Island in Hyogo prefecture! The Naruto Shippuden x Escape Game: #009 Kakashi & Obito event is taking place from August 21 to October 10!

A look at NARUTO & BORUTO Shinobizato

A look at the game

Participation bonus: 4 special wooden phone straps with new illustrations

The first escape game in the series was held in 2020 to positive feedback. It was first held to celebrate Kakashi's birthday, which is September 15, and all visuals of both him and Obito are completely new and made for the event. 

Guests can also write their celebratory messages on special 'petal stickers' and place them on the character panel of their choice!

Would you like to come celebrate Kakashi's birthday? 

©Masashi Kishimoto /Shueisha・TV Tokyo・Pierrot

Information

Naruto Shippuden x Escape Game: #009 Kakashi & Obito

Running: August 21-October 10, 2021

Opening Hours: 10:00-20:00

Estimated Play Time: 30 minutes

Nijigen no Mori

Address: 2425-2 Kusumoto, Awaji, Hyogo

Official Website: https://nijigennomori.com/

Naruto and Boruto Summer Event Begins at Nijigen no Mori

Nijigen no Mori, an amusement park located on Awaji Island in Hyogo, began a summer event at its Naruto and Boruto-themed zone on July 22 which is set to run until September 30.

Event-exclusive stickers

The event includes a huge water gun event where 25 litres of water will be sprayed to cool down guests during the hot summer event. With themed character panels displayed around the park, join Naruto and the gang, including Zabuza and Haku, for some summer fun. All guests receive a free original sticker too.

© 岸本斉史 スコット/集英社・テレビ東京・ぴえろ

Information

NARUTO&BORUTO SHINOBI-ZATO
Running: July 22, 2021 – September 30, 2021

Location: Nijigen no Mori

Opening Hours: 10:00-18:00
Price: Free (But park entry payment required)
Official Website: https://nijigennomori.com/naruto_shinobizato/

Celebrate Sasuke Uchiha's Birthday at Fuji-Q Highland's Naruto x Boruto Summer Event

Fuji-Q Highland began its 'NARUTO x BORUTO Fuji Hidden Leaf Village' event on Wednesday which is set to run throughout summer until August 29. The event is taking place to celebrate the birthday of the popular character Sasuke Uchiha from the Naruto franchise.

During the event, a keyword rally will take place, and a special menu will be served up.

Keyword Rally

Guests must play and ride six Naruto-themed attractions at the park where they will be able to collect keywords related to the Uchiha family. Those who manage to answer all the questions correctly will receive one of two free exclusive pins. The Sasuke & Itachi design will be available from June 9 to July 22 and the Uchiha Family design from July 23 to August 29. Check out the designs below, both of which are must-grabs for fans of Sasuke and the Uchihas.

Pin Design 1: Sasuke & Itachi (Uchiha Brothers) | Available: June 9, 2021 – July 22, 2021 

Pin Design 2: Sasuke & Sakura & Sarada (Uchiha Family) | Available: July 23, 2021 – August 29, 2021

Special Menu

Guests will also be able to enjoy a special menu line-up including a ramen dish served at Ichiraku, the ramen bar at Fuji-Q Highland which is themed on the same eatery of the same name in Naruto, and two cakes at Fuji-Q Highland's official hotel resort and spa.

Uchiha Brother's Spicy Ramen | ¥1,500 (Tax Included)

Uchiha Brother's Print Cake

Uchiha Family's Print Cake


ⓒ岸本斉史 スコット/集英社・テレビ東京・ぴえろ

Information

Uchiha's Summer
Running: June 9, 2021 – August 29, 2021

Where: Fuji-Q Highland

Official Website: https://www.fujiq.jp/

LIBERE x Naruto Anime Capsule Collection Released

Japanese high-end street brand LIBERE has teamed up with the Naruto anime series to release a capsule collection. Pre-orders opened on April 22 at the fashion brand's official online store and branches.

LIBERE FOR NARUTO

"LIBERE FOR NARUTO" is the theme of the collection which sees Naruto, Sasuke, Sakura, Kakashi, Shikamaru, and Itachi all serving a street-ninja style by wearing the items in the line-up. Each also incorporates family crests and colours that represent the cast. It includes tees, long-sleeved shirts, hoodies, bags, caps, and more, all of which have details like straps, pockets, and zippers, and all of which come with special tags, plastic bags, and dust bags that were specially made for this collection.

Pierrot, the animation studio who animated Naruto and Naruto: Shippuden, also created a look-book for the release which combines the anime with real life. A special poster will be included in all purchases.

(C)岸本斉史 スコット/集英社・テレビ東京・ぴえろ&LIBERE(R)

Naruto Shippuden's Gaara Gets G.E.M. Series Complete Figure

Fans of Naruto: Shippuden's Gaara Kazekaga won't want to miss out on the new G.E.M. Series Complete Figure now available for pre-order worldwide on AmiAmi.

Potential spoilers ahead for the Naruto: Shippuden story.

G.E.M. Series NARUTO Shippuden Gaara Kazekage Complete Figure | ¥13,530 (Tax Included)

The Fifth Kazekage maintains his cool and collected personality in this detailed figure as he utilises his sand powers.

©岸本斉史 スコット/集英社・テレビ東京・ぴえろ

Boruto Anime's New Trailer Teases Upcoming Vessel Arc

A new visual and promotional video for the TV anime series Boruto: Naruto Next Generations was showcased at Jump Festa 2021 on Saturday (December 19).


The visual teases the new Vessel Arc along with new characters including Kawaki and the members of Kara.


The promotional video showcases scenes from the new arc including Boruto and Kawaki facing off. Check it out below.

Some of the new cast members have released comments talking about their roles, as has the author of the Boruta manga Mikio Ikemoto. Read them below.

Mikio Ikemoto (Boruto: Naruto Next Generations Author) | Comment

It's already been a year since my comment about Kawaki finally getting voiced in the anime, and it's finally happened – he's walking and talking! Thanks to the divine work of the anime staff and voice cast, he has come to life, and is sure to demonstrate a charm that is on par with Boruto and Naruto. Those currently reading the manga are now reaching the climax of a life or death struggle with a certain powerful enemy. It's a turning point in the series. Do you remember the beginning of the manga's first chapter? That's right, it was grown-up Boruto fighting with Kawaki. But how will that play into the rest of the story? I can't talk about it just yet, but the time when they have both matured and reached that age actually isn't that far off. Why are they both fighting? And what of Naruto's safety? Don't miss out on the continuation of the developing story!"

Yūma Uchida (as Kawaki) | Comment

"Naruto was the first manga I ever purchased. The fact that I get to be involved with Boruto, a new story that ties into that world, is something I can't get my head around. I'm extremely happy about it! I feel overwhelmed by Kawaki's sharp gaze and strong presence, but I hope to get his part down to a tee."

Yūichi Nakamura (as Koji Kashin) | Comment

"Koji Kashin is a particularly interesting character as you read the Boruto manga. I'm filled with gratitude that I get to play his part. His true identity has been recently revealed in the latest volumes, but I still can't contain my excitement! I can't wait to voice those scenes. I will put my all into the series."

Akio Ohtsuka (as Amado) | Comment

"Looking back, I've been tied to the series since Naruto, and I'm honoured to once again be part of it like this. Amado seems like an eccentric character, but I think that we'll walk together with him in the shinobi's story from here on out."

©岸本斉史 スコット/集英社・テレビ東京・ぴえろ

Fuji-Q Highland's Hidden Leaf Village Theme Park Area Adds New Photo Spots

Fuji-Q Highland, an amusement park in Yamanashi, Japan, added new photo spots to its popular Naruto x Boruto Fuji Hidden Leaf Village area on Friday (December 4).

The new spots

New statues of Jiraiya, Tsunade, Gaara, and Itachi have been placed around the park, making the perfect for a photo opportunity and to make guests feel even more like they're in the world of Naruto.

A new Gaara-inspired ramen dish

¥1,180 (Tax Included)

The area is home to Ramen Ichiraku which is inspired by the ramen bar seen in the Naruto series. There, they have cooked up a new ramen dish inspired by Gaara which comes with a boiled egg with the kanji for 'love' (愛) that's written on the character's forehead.

Naruto themed hotel rooms at Highland Resort Hotel & Spa

Fuji-Q Highland's official hotel, Highland Resort Hotel & Spa, has its own special Naruto-themed rooms with references to shinobi and the Hidden Leaf Village dotted everywhere. A new batch of amenities are also set to roll out for guests from February 1, 2021 which will include yukata that dress you like Naruto and Sasuke, face towels with Naruto and Sasuke on them during their final battle, and more.

If you've always wanted to feel like you're in the world of Naruto, look no further than Fuji-Q Highland.

ⓒ岸本斉史 スコット/集英社・テレビ東京・ぴえろ

Information

Fuji-Q Highland Naruto x Boruto Hidden Leaf Village
Opening Hours: 10:00-17:00
Closed: [2020] December 10th / [2021] January 7th, 14th, 21st, 28th
Official Website: https://www.fujiq.jp/

Shinobi Japanese Ninja Suite Room NARUTO
Capacity: 4 People (¥6,000 for each additional person up to 6 people)
Book: https://www.highlandresort.co.jp/
*Booking comes with amenities

Ikimonogakari's 'BAKU' Announced as Boruto: Naruto Next Generations' New Opening Theme

It has been announced that Ikimonogakari's new song BAKU will be used as the next opening theme for the ongoing TV anime series Boruto: Naruto Next Generations from January 2021.

Ikimonogakari are known for having performed the songs Blue Bird and Hotaru no Hikari for the anime series Naruto: Shippuden, the latter being 12 years ago now. BAKU was written, composed, and arranged by Ikimonogakari guitarist Yoshiki Mizuno who also wrote the Naruto: Shippuden tracks.

BAKU will be released digitally on January 18, 2021, with a CD release slated to hit shelves on February 24, 2021. The single will also include the Naruto: Shippuden songs Blue Bird and Hotaru no Hikari, making is a must-have for fans of the franchise.

Yoshiki Mizuno | Comment

"We're back for a third time. I am so happy we get to return to Naruto/Boruto again. Our story has evolved too since our debut 15 years ago. We put all of our efforts into 'Blue Bird' and 'Hotaru no Hikari' for Naruto, and it's the same this time too. I believe this lucky third encounter is going to be a wonderful, intense one. Please look forward to it."

© 岸本斉史 スコット/集英社・テレビ東京・ぴえろ

Information

BAKU
Digital Release: January 18, 2021
CD Release: February 24, 2021

Regular Edition (CD-Only): ¥1,200 (Before Tax) [ESCL-5319]
・Boruto: Naruto Next Generations CD cover art
・Picture label (First Press copies only)
・Ikimono card 056 (First Press copies only)

Limited Pressing Edition (Vinyl): ¥2,100 (Before Tax) [ESJL-3118]
・Boruto: Naruto Next Generations CD cover art
・Ikimono card 056

Boruto: Naruto Next Generations
Official Website: http://ani.tv/boruto/