The Popular 'Sunahama Library' will Reopen this Autumn on Orai Sun Beach
The Orai Tourism Association will be reopening the Orai Sun Beach in Araimachi, Ibaraki, which was closed due to Covid-19, between October 16 and October 31 to host the limited-time 'Sunahama Library.' The event was hugely popular when it was held in 2020.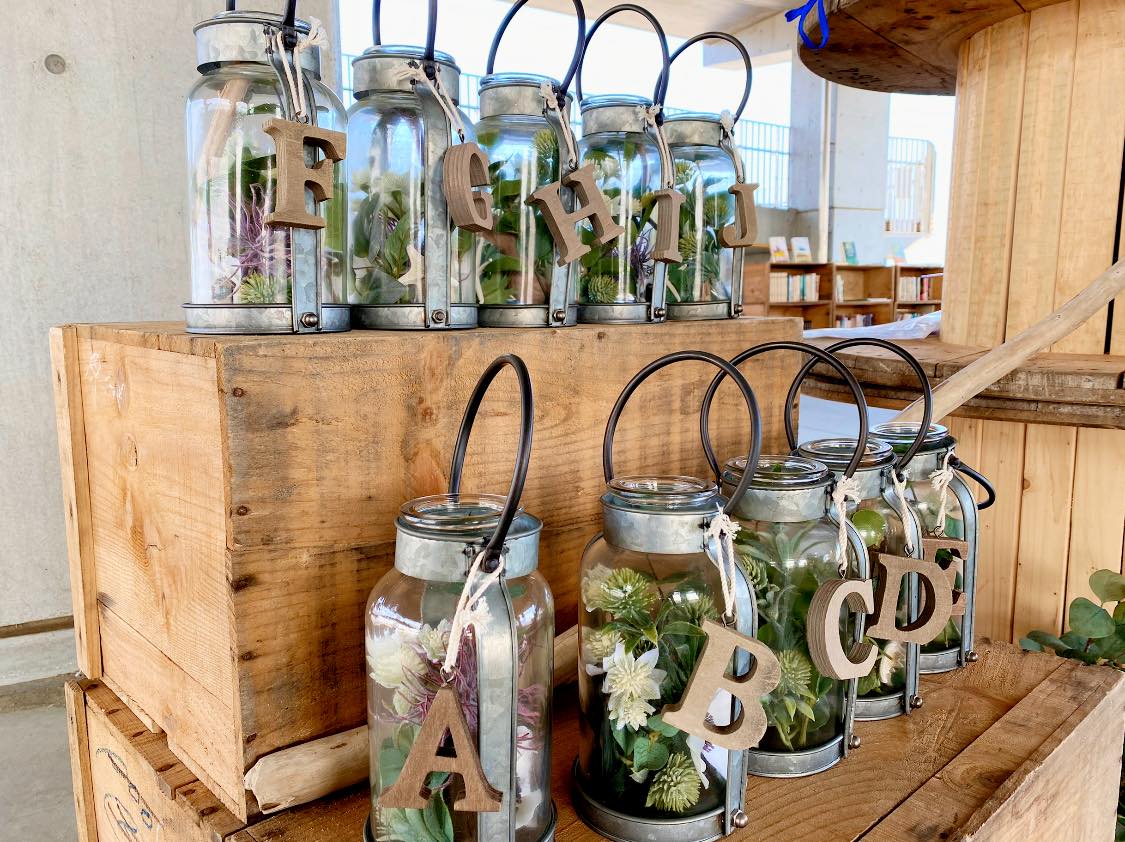 In the Summer of 2020, beaches throughout Japan were closed to prevent the spread of Covid-19. The Orai Tourism Business Strategy Team held multiple meetings, searching for a way to allow people to enjoy the Orai seaside despite the situation. They realized that people may not want to get burned, or be covered in sand, or even get wet, but still want to be able to feel the sea. The conclusion the team came to was to open a library on the sandy beach, where visitors could enjoy the Orai sea without worry.
Get comfy with a good book while surrounded by the beautiful Orai beachfront at the 'Sunahama Library.'
Information
Sunahama Library
Location: Orai Sun Beach
Duration: October 16 ~ October 31 2021
Opening Hours: 
Weekdays: 11:00 ~ 15:00
Saturday, Sunday (Reservations get priority entry): 10:00 ~ 16:00
Entry Fee: ¥500
Reservations can be made via the official Sunahama Library webpage.
Official Site: https://www.oarai-info.jp/page/sunahamatoshokan.html 
RELATED ENTRIES
Toei Animation and Publisher Kawade Shobo Shinsha Begin Novel x Anime PV Project

Publisher Kawade Shobo Shinsha will release two coming-of-age novels on October 14! To promote both The Last Dance of the Time Keepers and Home on the Night of the Star Festival, an anime PV created by the staff of the 2016 anime series Pop in Q and directed by Naoki Miyahara (Digimon Adventure, Dragon Ball Z) has also been released! There are also some pretty famous voice actors featured, so see if you recognize any!

Senya Mihagi, the author of both full-length novels, is an up-and-coming talent, winning the Kadokawa's Da Vinci Story of Books Award in 2014. The original character designs and cover illustrations for each novel were created by Kouhaku Kuroboshi, who has worked on a number of popular anime works, including Kino's Journey, Fate/Grand Order, and Sword Art Online Alternative. The PV includes voice actors Asami Seto, Shiori Izawa, Atsumi Tanezaki, Ari Ozawa, and Tomoyo Kurosawa. The music was produced by Yuki Tsujimura, who has collaborated with a number of popular Japanese artists in the past. 

To commemorate the release of the novels, five original postcards featuring art of each main character will be available from Amazon, Kumazawa Books, TSUTAYA, and Miraiya Books. You'll get a different character depending on where you buy, so double-check beforehand!

Synopsis

The Last Dance of the Time Keepers

Isumi Kominato, a high-school freshman, moves to Tokyo from Kochi Prefecture and forms a new dance unit with her classmates. Behind the scenes, however, strange things are happening–power outages, disappearances, amnesia? Isumi, Aoi, Konatsu, Asahi, and Saki must use the power of dance to help return the world to normal. 

 

Home on the Night of the Star Festival

Satoshi, known as a child prodigy from the time he was an infant and like a sibling to Iori, died suddenly at the age of twenty-one. Iori, unable to accept his death, runs away to attend college in Tokyo, but three years later, she begins to receive strange e-mails after Satoshi's belongings, including a smartphone, are given to her. What was he researching before he died, and why was a global IT company involved? What is the truth behind his mysterious death? 

Rihga Royal Hotel x YOURS BOOK STORE New Accommodation Plan to Discover Your New Favorite Book

Osaka's Rihga Royal Hotel is collaborating with book direction brand YOURS BOOK STORE to produce a one-room one-day accommodation plan titled "Once in a Lifetime ~ Professionals Choose Your Book~." The limited-time plan will be available between September 15 and November 30, 2021.

The lounge on the executive floor, known as The Presidential Towers, was reformed in March 2020 to include a library of 1,000 books, with themes including Osaka, refreshing, relaxing, and children's books. It was then that the room plan collaboration with YOURS BOOK STORE, who was involved in the initial book selection, was proposed.

In the "Once in a Lifetime ~ Professionals Choose Your Book~" accommodation plan, a professional will discuss with the guest to learn more about their taste, with the book director offering 3 personalized book choices per person. The guest can also take full advantage of the hotel library.

Following your trip, a book chosen especially for guests will be sent to your home, with a message card describing how your books were selected. This unique accommodation plan allows you to bask in the afterglow of your trip while waiting to see what kind of book you receive.

Why not check out this unique plan where you can receive your own personalized book recommendation?

Shinsaibashi PARCO to Hold BOOK FAIR in SkiiMa Event for Limited Time

The co-working space SkiiMa, operated by PARCO, will hold the 'BOOK FAIR in SkiiMa' inside Shinsaibashi PARCO from September 10 to October 31, 2021. Four bookstores in the Kansai region were chosen to participate, with each exhibiting titles based on certain themes. This is the first ever BOOK FAIR in SkiiMa event, and the idea stemmed from the mind of LVDB Book's owner. Each participating store was based on his perspective, and each theme offers something unique for visitors to discover.

Exhibitors

LVDB BOOKS


Theme Chosen:  People in sorrow

 

Tobira Records


Theme Chosen: The perfect gift

 

Sainotsuno

Theme Chosen: A book for daily rebirth

Tarahumara

Theme Chosen: The periphery of literary style

SkiiMa SHINSAIBASHI aims to stimulate the creativity of each visitor. A collection booth has been set up inside the space, displaying hobby-oriented exhibits to show off people's passions.

Okinawa: Summer BBQ Plan Opens at Southern Beach Hotel & Resort Okinawa With Swimming Pool

Southern Beach Hotel & Resort Okinawa has opened a new plan that includes an evening meal, BBQ, and accommodation at the beach hotel and resort.

Southern Beach Hotel & Resort Okinawa is in a favourable location—just a 20-minute drive from Naha Airport in the city of Itoman. It's a 3-minute drive from Roadside Station Itoman, the largest farmers and fish market in Okinawa, and within 10-minutes drive of the new 'iias' shopping complex that opened in June this year, DMM Kariyushi Aquarium, and Okinawa Outlet Mall Ashibinaa.

The hotel's impressive garden pool is 70 meters wide and is shaped in a unique way with five different levels of water spanning the entire length. Families flock to the pool in the summertime as the sun shines down and sparkles on the water.

The new plan includes access to the pool in the evenings right up to 9:00pm, allowing guests to cool down in the pool without having to worry about getting sunburned, as well as a delicious dinner to be enjoyed after fun in the pool.

The open air garden BBQ includes 90 minutes of all-you-can-eat meat, fish, and other delights to tuck into as the sea breeze caresses you.

Guests can also choose a buffet option instead which makes use of local Okinawan ingredients.

If you're in Japan this summer, and are looking for the beach resort experience, then hit up Southern Beach Hotel & Resort Okinawa.

Information

Southern Beach Hotel & Resort Okinawa – BBQ Plan

Running: August 15, 2020 – September 30, 2020

Includes: Dinner (BBQ or Buffet)

*Guess access to the pool is free

*Please choose your dinner time in advance

Official Website: https://www.southernbeach-okinawa.com/

1→10, Inc. Brings Magical Shores Interactive Land Art to Siloso Beach in Singapore

Japanese creative studio 1→10, Inc. opened up Singapore's first ever permanent interactive land art exhibition "Magical Shores" on January 23 this year together with Lighting Planners Associates (LPA), a lighting company based in both Tokyo and Singapore.

Magical Shores spans 400 meters of Sentosa's Siloso Beach, turning it into an immersive, multi-sensory experience of AI-operated lights and sounds which elevate the beauty of the surrounding natural environment.

Guide To Magical Shores | Siloso Beach, Sentosa:

AI technology responds to visitors on the beach, giving them a breathtaking and unique performance. Sensors are dotted around the area which use sensing data to react based on people's movement around the beach. The AI is constantly developing as it collects big data about the temperature and climate of Siloso Beach as well as that of people's movements.


In two of the interactive areas, people can witness the "Circle of Life" beginning with the big bang. After that there is magma, followed by heavy rainfall and eventually flowing water which gives birth to life. Cells divide as plants begin to sprout, fish swim in the sea, and birds and insects sing in the mountains. At the end, life falls, and the process begins again.


Japanese musician Masakatsu Takagi was put in charge of the music and sound design of the exhibition. Takagi is known for having written the music for Wolf Children and The Boy and the Beast. He took inspiration from his music project "Marginalia," a sound diary where he would record the sounds of birds, insects, the wind, rain, and so on from his studio window. Takagi did field recording on the beach to capture the sounds of nature to use for the art exhibition.

Kuniyuki Takahashi also offered his musicianship to the exhibition. Based in Sapporo, he is an internationally-recognised composer. He also recorded the sounds of Siloso Beach, and together with Takagi, created the perfect soundtrack for Magical Shores.

Magical Shores is currently temporarily closed as a result of the coronavirus but will resume once more as soon as the situation allows it.

The Leo Lionni Cafe in Ginza Extended Its Running Period and Refreshed Its Menu

The Leo Lionni cafe located at Sunday Brunch, MARRONNIER GATE GINZA 1 is remaining open for a longer period due to popular demand. The limited-time cafe will now be open until September 29. This cafe is themed around the world of Leo Lionni; a famous children's picture book author whose illustrated stories include Swimmy and Frederick. Some of his works have even featured in school textbooks. After much anticipation, the cafe has released a brand new menu.

The renewed menu includes three new items which are based on Frederick; the story which has been praised as Lionni's best and most popular by both children and adults. A new Frederick-themed meal, cake and drink will be made available from July 20. When you order the Frederick-themed meal, the world of Frederick will unfold before you as if it has been cut straight out of the book and served up on a plate. There is no doubt that you will find these dishes so cute that you will not want to eat them.

Frederick's Sunny Soup and Rice: ¥1,480

This is a corn, pumpkin and minced chicken dish served with a cold soup and brown rice. This depicts the image of Frederick collecting the sun as he does in the story. The rice is served hot.

"I know it" Cheesecake: ¥1,250 (price with drink set)

This is a baked cheesecake made using rhubarb and summer berries sourced from Hotaru Noen Tatsuno Farm, Nagano. This delicious cheesecake depicts the scene right at the end of the story where the mice praise Frederick saying: "but Frederick! You are a poet," to which Frederick replies: "I know it".

Frederick Cheese Tea: ¥900 

This is a pineapple iced tea with cream cheese and a Frederick biscuit perched on the top. The pineapple flavour is sweet yet slightly sour. This is bound to leave you feeling refreshed, making it the perfect summer drink. 

From July 13 to September 29, 2019, there will be a special discount campaign running at the Minna no Leo Lionni Ten; an exhibition dedicated to Lio Lionni which is currently running at the Seiji Togo Memorial Sompo Japan Nipponkoa Museum of Art. Please consider stopping by. 

Copyright © 2019 by Blueandyellow, LLC Licensed by Cosmo Merchandising

Information

Leo Lionni Cafe

Running: April 3 ー September 29, 2019 

Opening Hours: 11:00 ー 21:00 

Last orders: Food: 20:00, cakes/drinks: 20:30

Reservations can be made for until 5 pm. Customers without reservations will be served on a first-come-first-served basis after 5 pm.

Running at: Sunday Brunch  MARRONNIER GATE GINZA 1 (4th floor)

Address: 2 Chome-2-14 Ginza, Chuo City, Tokyo

* New menu will be released on July 20

Official Website: http://leolionnicafe.com/

Minna no Leo Lionni Ten Exhibition (Tokyo)

Location: Seiji Togo Memorial Sompo Japan Nipponkoa Museum of Art

Running: July 13 ー September 29, 2019 

Opening Hours: 10:00 ー 18:00 (Last entries accepted until: 17:30)

Closed: Mondays (Exceptions: July 15, Aug 12, September 16, 23)

Website: https://www.asahi.com/event/leolionni/

Minna no Leo Lionni Ten Exhibition X Leo Lionni Cafe Reciprocal Discount Scheme

If you attend the Minna no Leo Lionni Ten Exhibition held in Shinjuku and retain your ticket or ticket stub, you can exchange it at the Leo Lionni Cafe for a ¥100 discount off your meal. Likewise, if you attend the Leo Lionni Cafe, you will be presented with a ¥100 discount for entry to the Minna no Leo Lionni Ten Exhibition. 

※ ¥100 will be taken off your meal price at the Leo Lionni cafe for every exhibition ticket presented.

※ Please be aware that ¥100 discounts for the Leo Lionni Exhibition will no longer be available once stocks have been fully depleted. 

17 Fireworks Festivals Taking Place This Summer in Ito City

This summer, Ito city will be seeing lots of large-scale fireworks festivals take place between July 20 and August 24.  

Ito Onsen Yume Hanabi/ Ito Onsen, Ito Coast 

The Yume Hanabi (Dream Fireworks) event will be held 10 times during the summer fireworks season. Enjoy a range of fireworks exploding before your very eyes. The sizes of the fireworks range from an outer diameter of 9 cm to 30 cm. Each day, between 1,000 and 1,500 fireworks will pierce the night sky with a beautiful show of colours. The best spot to watch these would be from a simple patch of grass in Nagisa Park. 

July 20 (Sat)  20:30 ー 20:50 (Approx. 1,000 fireworks)

July 28 (Sun) 20:30 ー 20:50 (Approx. 1,000 fireworks)

July 30  (Tues) 20:30 ー 21:00 (Approx. 1,500 fireworks)

July 31 (Weds) 20:30 ー 21:00 (Approx. 1,500 fireworks)

August 2 (Fri) 20:30 ー 20:50 (Approx. 1,000 fireworks)

August 3 (Sat) 20:30 ー 20:50 (Approx. 1,000 fireworks)

August 6 (Tues) 20:30 ー 20:50 (Approx. 1,000 fireworks)

August 7 (Weds) 20:30 ー 20:50 (Approx. 1,000 fireworks)

August 17 (Sat) 20:30 ー 20:50 (Approx. 1,000 fireworks)

August 24 (Sat) 20:30 ー 20:50 (Approx. 1,000 fireworks)

Usami Summer Festival  Kaijo Hanabi Taikai/ Usami Coast

This festival remains popular among the locals but is still yet to be discovered by tourists. This is the perfect spot to relax and enjoy the view at your own pace. The road leading from Usami Station is a pedestrian zone lined with stands and stalls, making it the perfect place to enjoy the festival vibes. 

August 1 (Thurs) 20:00 ー 20:30 (Approx. 1,500 fireworks)

Floating Lanterns Uchiage Hanabi/ Ito Coast

Bright lanterns are floated down the Matsukawa river which runs through the heart of the city. As the last magical lantern makes its way down the river, the fireworks are set off into the sky, illuminating the lanterns as they float downstream.

August 8 (Thurs) 20:50 ー 21:00 (Approx. 800 fireworks)

Taiko no Hibiki (Echoing Drums)  Uchiage Hanabi (Ito Kaigan)

Head over to Nagisa Park to witness the taiko drum battle. Nagisa Park is one of the best locations in Ito city to watch the fireworks. The energy from the drums will resonate throughout the entire park. As the battle reaches its climax, fireworks will soar into the sky, exploding to the beat of your heart.

August 9 (Fri) 20:50 ー 21:00 (Approx. 800 fireworks)

Anjin Large-Scale Seaside Fireworks Festival / Along Ito Coast 

This is the largest fireworks festival in Ito. Over the course of an hour, approximately 10,000 fireworks will be launched from five different areas along the coast, striking vibrant streaks of colour into the night sky over the sea. The fireworks range from digital Star Mines to Niagara fireworks. For those of you who want to escape the crowds to watch the fireworks at your own pace, we recommend the seating area, where you can fully enjoy a closeup view of the breathtaking fireworks for just ¥2,000 per seat. August 10 (Sat) 20:00 ー 21:00 (Approx. 10,000 fireworks)

Yanmono Sato Hanabi Taikai /Yawatano

In just 30 mins, 3,000 fireworks are fired into the sky, bursting into dynamic patterns that illuminate the sea and create a scene of lingering beauty that you will not be able to peel your eyes from. The fireworks are set off right before the spectator's eyes so you can watch the fireworks develop into spontaneous beauty right above you. 

August 14 (Weds) 20:00 ー 20:30 (Approx. 3,000 fireworks)

Kawana Dolphin Beach Large-Scale Seaside Fireworks / Dolphin Beach Park

This is a popular event among locals as well as tourists. Although there are not as many fireworks, the fact that viewers can enjoy them close up more than makes up for it. Niagara fireworks that shower over the ocean and Star Mines that blossom above you are just some of the popular kinds of fireworks this festival will allow you to witness.

August 15 (Thurs) 20:00 ー 20:30 (Approx. 2,000 fireworks)

Ito Hot Springs Hashi Festival Fireworks/ Ito Beach

At this unique festival, a tower made of chopsticks used at the hot springs is set on fire for a memorial service. A portable shrine overflowing with strong energy is carried through the streets as part of a parade. The event also sees hand-held fireworks, enhancing the festival vibes. The fireworks explode over the sea, colouring the sky with a scene that represents the end of summer. 

August 22 (Thurs) 20:30 ー 21:00 (Approx. 1,500 fireworks)

The summer holidays is the perfect time to enjoy a fireworks festival, so why don't you check one out?

BBQ, Beach House & Music Served at avex beach paradise FUKUOKA Landing Ashore Itoshima

Itoshima is a sizzling tourist hotspot in Fukuoka and this summer, Avex Inc. is turning up the heat with it's annual summer beach party avex beach paradise FUKUOKA to be held at Fukae beach!

Avex Inc. is going all out to add a splash of colour to your summer in true Avex fashion with an unforgettable beach party, plenty to experience and the all important beach house that first landed on the shore of Kyushu in the summer of 2016.

The beach house is a large container house with white as the main colour scheme. As you enter, you will be filled with the warm summer vibes of a luxury foreign resort. There's a sky lounge on the second floor of the beach house. You can take a seat here, taking in the picturesque view of the Genkai Sea in one sweep. This is a popular spot amongst the trendy young crowd, who cannot stop taking pictures.

The food and drink menu is also fully loaded with summer goodness. Thanks to the barbecue plans available on the official website, you can turn up empty handed, indulge in the barbecue, and enjoy the all-you-can-drink drinks! The BEACH BAR also has a large variety of other drinks including cocktails. The DJ booth is equipped with the latest sound system to make you feel just like you're at an outdoor concert.

As the first summer of the Reiwa era, avex beach paradise FUKUOKAis definitely going to be the hottest spot in Japan!

Information

avex beach paradie FUKUOKA

Open: Sat 6 ー Sun 7 July

Friday 12th July ー National hol. Monday 16 September.

Opening hours: 10:00 ー 20:00 ※ Sometimes varies

Location: Fukae Kaisuiyokujo, 2129-5 Nijofukae, Itoshima, Fukuoka

※ 30-min drive from Tenjin Kita ICexpressway exit.

※ Closest station: JR Chikuzen-Fukae Station (10-minute walk)

Visitor limits:

25 barbecue sites (up to 4 people per site)

6 sky lounge sites on 2nd floor  (Up to 4 people per site)

Extra facilities: Showers, powder rooms, coin lockers, changing rooms, separate boys & girls toilets, speaker system.

Reservations: 092-325-1188(Operation times: 10:00-20:00)

For more information on prices, please visit the avex beach paradiseofficial website: http://avexbeachparadise-fukuoka.com/

Emoji Book to be Released in Japan by New York Bookstore Standards Manual

A Kickstarter campaign was launched to release a book of the original set of 176 emojis that came out in Japan in 1999. Those who help fund the campaign can get their hands on the book early at a discounted price as well as download a stamp app for free.

 

These emojis are the original 12 x 12 NTT DOCOMO set of 176 created under Shigetaka Kurita when he was just 25 which were released in 1999.

 

In October 2010, Apple and Google released 722 new emojis on iPhone and Android. This subsequently lead to more and more designs being created by different providers.

 

The Museum of Modern Art (MoMA) recognised this achievement early on and they held an exhibition of emojis from December 2016 to March 2017. Emojis have taken the world by storm and become a ubiquitous method of communication.

 

Inside the book, simply titled Emoji, you will find research by Kurita and Docomo on the designs they have put out as pictured above. Side by side of each emoji is a sketch along with the digital artwork alongside data from Docomo.

 

There is also an introduction to Kurita as well as essay written by Paola Antonelli and Paul Galloway of MoMA. The front and back cover features all 176 of the original emojis.

 

Those who back the project will not only receive the book, but a free download of the emoji stamps for both iOS or Android.

■Information

Kickstarter  – "Emoji" Campaign Project

Running: Until June 2, 2018 at 10:00

Collect stamps at Japan's 100 most famous castles in new stamp rally

A new magazine-book (known as a 'mook' in Japan) showcasing 100 of Japan's most famous castles is available from December 29, 2017. This official guidebook comes with a stamp book for you to obtain a stamp from each castle.

The public interest incorporated foundation Nihon Jokaku Kyokai announced "Shoku Nihon 100 Meijo" (100 Famous Castles of Japan: The Sequel) back on April 6th this year. Its predecessor, "Nihon 100 Meijo," (100 Famous Castles of Japan), created a huge stamp rally boom. A stamp rally in Japan is where people run around different locations collecting stamps to fill up their stamp book. This castle stamp rally was so popular that cries from castle fans around Japan called for another 100 castles to be selected.

Their prayers have finally been answered. To celebrate 10 years since the last castle stamp rally, the long-awaited sequel, presenting a new list of 100 castles, has finally been delivered. There was a rule with the first 100 to pick 5 castles per prefecture, so there were many famous castles omitted from the list. But in the new sequel, plenty of local castles have been chosen which has brought much joy to fans.

In this castle stamp rally, participants must collect stamps in their official stamp book from 100 castles situated around Japan. Each stamp features its own beautiful design of a castle. The number of people going crazy over the rally is increasing as they remember how much fun it was going around each location and seeing their stamp book fill up one stamp at a time.

The stamp rally sequel begins on April 6, 2018. The stamp book required for the rally is on sale from December 29, 2017 and comes with the official castle guidebook.

The rally can be enjoyed by just about anybody including husbands and wives, parents and children, and even by yourself.

Stamp rallies are a hobby that last a lifetime. If you've never done one before, how about starting with Japan's most famous castles?

◼︎Information

Guidebook to 100 Famous Castles of Japan: The Sequel w/Stamp Book

(Japanese Title:『続日本100名城公式ガイドブック スタンプ帳つき』)

Price: ¥1,600 (+tax)
On sale December 29, 2017
Website: http://hon.gakken.jp/

A book store where you can stay overnight, "BOOK AND BED TOKYO" will open in Asakusa.

On the 5th of October 2017 (Thurs.), a hostel called "BOOK AND BED TOKYO" which was created under the concept of "a book store where customers can stay overnight" is going to be opened in Asakusa Kaminarimon. They have started to receive reservations from the 29th of September – afternoon (Fri.).

As with the Ikebukuro branch shop which was opened in 2015, the graphic design of this new facility was undertaken by "Soda design," the interior design was undertaken by "SUPPOSE DESIGN OFFICE" and the book selection was undertaken by "SHIBUYA PUBLISHING & BOOKSELLERS(SPBS)." It is a dreamy place where you can read books and fall asleep.

The very popular pajama brand, NOWHAW has designed its fourth original pajama with the concept of "mappitatsu" (right in half) in time for the opening of the Asakusa shop.

The pajamas will be sold on the official website and at the Asakusa shop(limited quantity) and the users of the facilities can also rent these pajamas.

The "Daytime Plan" where customers can use the facility during daytime will be started from the 6th of October (Fri.).

Let's experience a dreamy book-reading time right in the middle of Tokyo's popular sightseeing spot – Asakusa!

■Information

BOOK AND BED TOKYO – ASAKUSA

Address: 6F of Pagoda Asakusa, 2-16-9, Kaminarimon, Taitoku, Tokyo

Business hours:

Check in – 16:00 to 23:00

Check out – By 11:00

Business hours – 16:00 to 23:00

Check out – By 11:00

Access: Tokyo Metro Ginza Line Asakusa Station▶3 minutes on foot

Toei Asakusa Line Asakusa Station▶5 minutes on foot

Tsukuba Express Asakusa Station▶7 minutes on foot