A part of the amenity video of the collector's edition of "Kimi no Na wa" will be released!
The Blu-ray and DVD of"Kimi no Na wa" which recorded more than 19 million in movie attendance, earned 24.9 billion yen and won the 2nd place in box-office sales. The movie recorded the first place in seven Asian countries and is loved the world over.
The 5-set collector's edition includes more than 9 hours of amenity video and the 3-set Blu-ray special edition also includes 6 hours of amenity video. The videos cannot be seen anywhere else.
The "VideoContinuity" produced by director, Makoto Shinkai, the "making video" of the movie, the "unused voice clips," and secret stories behind the recording and music making will be included.
In addition, "visual commentary" in which Ryunosuke Kamiki, Mone Kamishiraishi and the members of RADWIMPS talk about secret episodes while watching the movie will also be included.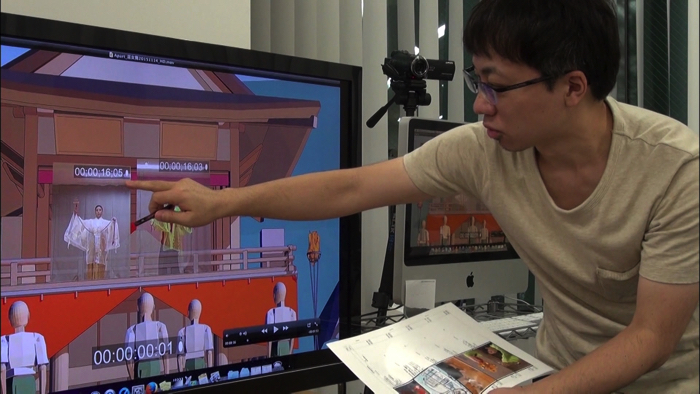 In the run up to the release of the Blu-ray and DVD, a video more than 10 minutes long from the amenity video (amenity disc 1~3) which will be included in the collector's edition was released. The video includes the making documentary, video continuity, the video of Makoto Shinkai's pageant and the video world premium held at Animation Expo 2016.
In the making documentary, Makoto Shinkai talks about the original idea of the movie and a part of the project book is shown. Moreover, the making documentary includes the meeting RE screen of dancing miko (female attendant), the video of RADWIMPS recording their tune and Ryunosuke Kamiki and Mone Kamishiraishi recording their voices. The scenes where Makoto Shinkai cheers up the audience of the world premium Animation Expo 2016 and RADWIMPS'surprise appearance are also must-see.
This time, a ten-minute long video was released ahead of the release of the Blu-ray and DVD but the collector's edition includes 516 minutes of video and the special edition includes 312 minutes of video.
 Let's purchase the products and check out the contents.
■Information
"Kimi no Na wa"
Release date: 26th of July
Blu-ray collector's edition 12,000 yen (tax is not included)
Blu-ray collector's edition (3 set) 7,800 yen (tax is not included)
Blu-ray standard edition 4,800 yen (tax is not included)
DVD standard edition 3,800 yen (tax is not included)
Official website: http://www.kiminona.com/bd-dvd/
Related Article:Explore The World Of Explore The World Of "Your Name." With Street View!
Related Article:Yojiro Noda of RADWIMPS Releases New Artwork for His Solo Project "illion"