Popular Taiwanese Tapioca Drink Shop "CoCo" Opens its Second Japanese Store in Harajuku!
Tastea Trustea Japan will be opening a brand new CoCo is Harajuku. CoCo is a popular tea takeout shop based in Taiwan, with over 2,000 shops worldwide. "CoCo Harajuku" is only the second CoCo ever to open in Japan. A pre-opening will be held on July 21st, with the grand opening falling the following week on July 28th.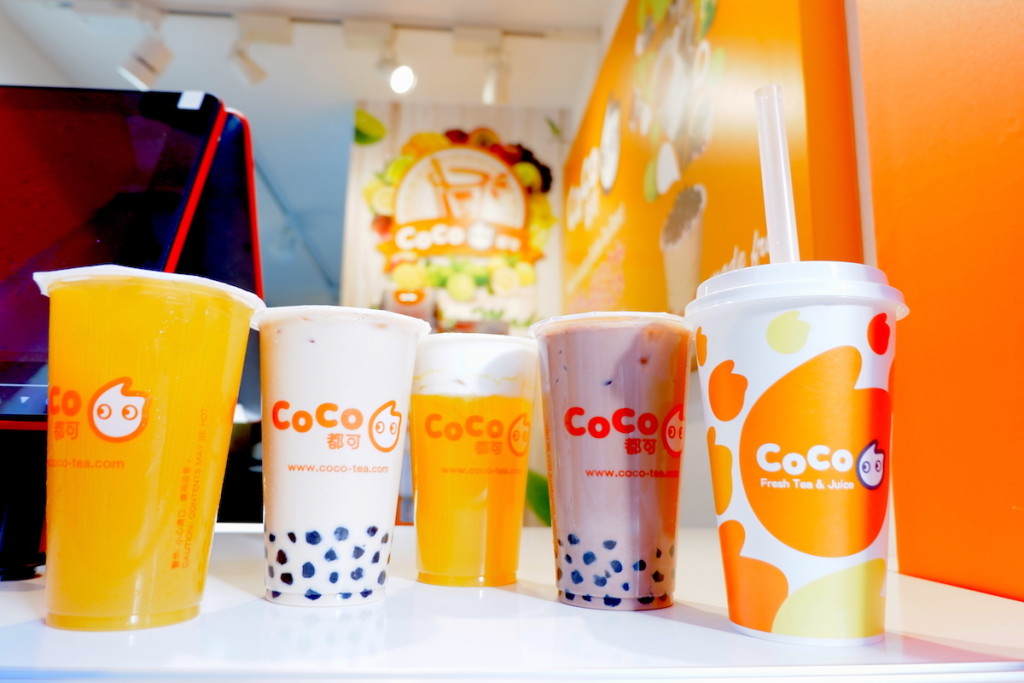 CoCo was first established in Taiwan in 1997. Most of its shops can be found in China, but the company also has shops set up all over the world including in America, Canada, Australia and elsewhere. The chain serves takeout drinks, from tapioca milk teas to fresh beverages and much more.
February this year marked the 20th anniversary since CoCo first opened its doors, and it's also the same month that the first CoCo opened in Japan in Shibuya. The shop is always bustling with people waiting in long queues to get their hands on a sweet drink. It's a popular spot for schoolkids and a place often talked about online.
CoCo Harajuku Menu
CoCo's selling point is its huge list of drinks, with over 30 varieties on its colourful menu to choose from. You can customise your drink to your liking – decide how much ice you want, if any; choose how sweet you want your drink to be; and even pick the temperature of your drink. CoCo Harajuku follows the exact same format as in Taiwan.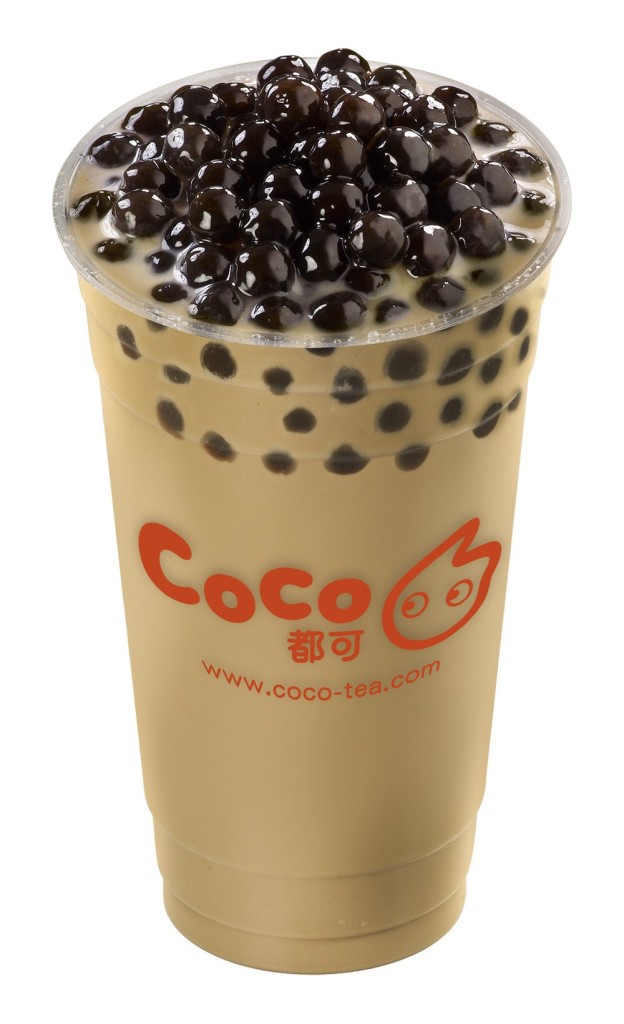 Tapioca Milk Tea
What's more is that all CoCo stores around the world use the same recipe with tapioca delivered straight from Taiwan. CoCo makes sure to only use tapioca that were made within the last 4 hours to ensure that your drink stays fresh, meaning you can enjoy your soft and chewy tapioca to their fullest ♡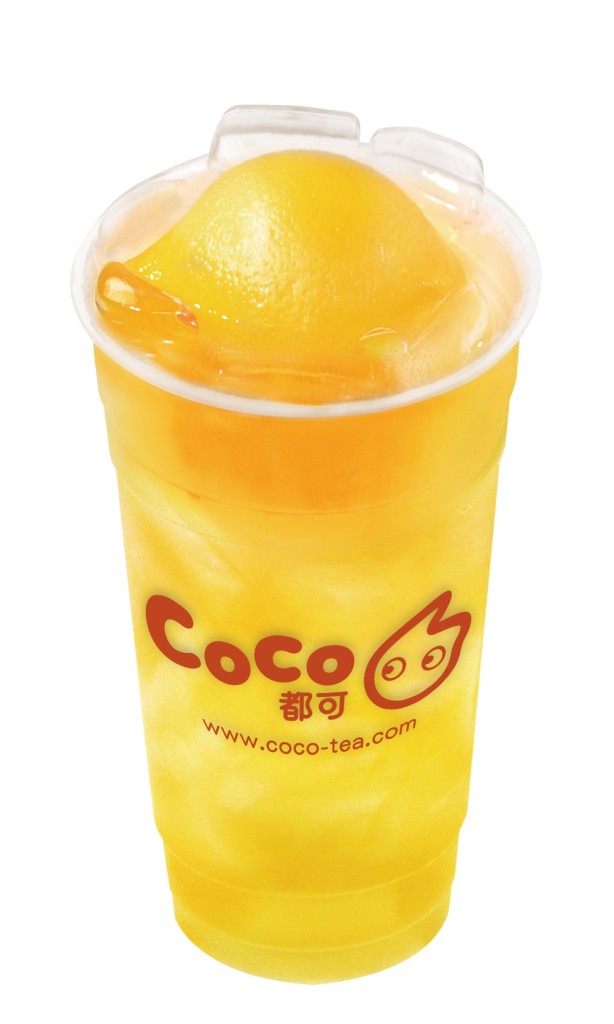 Lemon King
You'll be spoilt for choice on which drink to choose. You could go for the "Lemon King" which has a whole lemon inside it, the "Grapefruit Green Tea" which uses fresh grapefruit and is limited to the Harajuku shop, the "Fermented Milk Mango" which is popular even in Taiwan and includes fermented milk and mango juice syrup. Too many great choices!
Also, be sure to check out the campaign below for the opening of CoCo Harajuku. If you're planning on going to Harajuku then make your first stop at CoCo Harajuku so you can stay refreshed as you shop and enjoy the sweet taste of Taiwanese tapioca!
■Information
<CoCo Harajuku>
Pre-Opening: Friday July 21, 2017 at 10:00am
Grand Opening: Friday July 28, 2017 at 10:00am
Business Hours: 10:00-20:00 (subject to change)
Address: Ohyama Bldg. 101, 1 Chome 13-21 Jingumae, Shibuya-ku, Tokyo (2-minutes' walk from Harajuku Station)
Google Maps: https://goo.gl/maps/kVdLjcPA4822
Telephone: 03-6804-5528
Official Website: https://cocofreshtokyo.amebaownd.com/
<Opening Campaign>
(1) CoCo Harajuku Pre-Opening Campaign [Running: July 21st~July 27th]
If you purchase one of the 7 available limited edition drinks during the campaign run, then you will receive one Tapioca Milk Tea (medium size) free! (During the duration of the pre-opening period, this will be the 7 most popular drinks from the regular menu)
(2)CoCo Harajuku Grand Opening Campaign [Running: July 28th~August 15th]
During this period, Tapioca Milk Tea is available at 30% off.
※The above campaigns are running at CoCo Harajuku only.
Main CoCo Website (Taiwan): http://www.coco-tea.com/
Related Article:"Fruits in Tea" which gathered much attention last year will be opened at Omotesando and Osaka for a limited time offer.
Related Article:"Chunshuitang" will release its Japanese-original summer limited drink "Tapioca Mango Milk Tea" on the 6th of June.
RELATED ENTRIES
Disney x MOUSSY Release Retro Clothing Collection

High-casual brand MOUSSY has collaborated with Disney to release the "Disney SERIES CREATED by MOUSSY." The Spring/Summer 2021 collection dropped in Japan on Wednesday (February 24).

PALS TAPESTRY SH JKT | ¥34,980 (Tax Included)

PALS TAPESTRY SK | ¥19,910 (Tax Included)

MATCHING OUTFITS POJ | ¥8,250 (Tax Included)

ALWAYS COOL TSJ | ¥6,600 (Tax Included)

The collection combines 70s-80s vintage taste with a 90s street style to create a special retro fusion design. The items are crafted by Japanese artisans from the gobelin-stich fabric series PALS TAPESTRY and feature Minnie and Mickey Mouse in different attire including cute matching outfits.

©Disney

Laforet Harajuku Welcomes High-End Brands and Tokyo's First Femtech Store For Spring 2021

Starting this month, Laforet Harajuku is readying itself for Spring 2021 with the rollout of items by high-end brands and shops, all with an audience in mind who simply love culture regardless of their age or gender. This spring will see the opening of Lois CRAYON, a brand that emphasises individuality and will be celebrating its 50th anniversary next year, as well as "circle in circle," a new spot that will serve as a gathering place for a variety of clothing brands like l'atelier du savon, CHILD WOMAN, and more.


Laforest will also welcome LOVE PIECE CLUB to Tokyo for the first time, a shop which opened as Japan's first centring on Femtech. It offers a variety of items to help support women's health through technology.

AIR will offer a diverse wardrobe of unisex items from popular street brands such as REVENGE STORM, STARWALK, THEATER8, and more. CHOA ONNI is exhibiting South Korean culture like wearing K-pop idol clothes to take photos, and ovgo B.A.K.E.R is serving up vegan food and gluten-free cookies.


Public toilets will display photos by photography unit Toki to Yamikaya and Alexander Julian.


March 6 | New Store Opening
《Floor 1F》Lois CRAYON




4.23| New Store Opening
《Floor 3.5F》circle in circle




March 26 | New Store Opening
《Floor B0.5F》LOVE PIECE CLUB




February 11 | New Store Opening

《Floor 3F》『    』AIR




February 25 | New Store Opening
《Floor B0.5F》ME'VE the store
 

March 12 | New Store Opening
《Floor B0.5F》




February 25 | New Store Opening
《Floor 5F》SpRay/Libby&Rose




February 25 | New Store Opening
《Floor B1F》CHOA ONNI




March 6 – April 4 | New Store Opening
《Floor 2F》ovgo B.A.K.E.R





《Floor B1F》Women's & Men's Gallery Toilets

  

 Toki with Alexander Julian

Alexander Julian
Yamikaya / FLOWER PUSHER

■Laforet Harajuku 2021 SS Promo Visual

Laforet Harajuku's Spring/Summer 2021 promo visual was created by Japanese art director Uenishi Yuri. Following the Autumn/Winter 2020 theme, Uenishi has conceived a new concept: 'CHARGE.' This theme focuses on the roots of plants that spread underground, with the yellow colour used in the visual reminiscent of electricity or lightning flashes.

Taiwanese Melon Bread Heads to Harajuku Food Factory

The hugely popular Taiwan Melon Pan bread, which sells 10,000 units a month in Osaka, Kichijoji, and Nishiogikita, is now being served at Harajuku Food Factory until February 20.

Taiwan Melon Pan | ¥380 (Before Tax)

Taiwan Cheese Melon Pan | ¥450 (Before Tax)

The Taiwan Melon Pan bread is a combination of sweetness, rich butter, and salt for an irresistible flavour experience.

Information

Harajuku Food Factory – "Taiwan Melon Pan"
Serving: February 3, 2021 – February 20, 2021
Where: Harajuku Food Factory
Address: THE SHARE Floor 1F, 3-25-18 Jingumae, Shibuya, Tokyo
Opening Hours: 11:00-20:00
TEL: 03-5772-8858
Official Website: http://www.opefac.com/

CoCo Fresh Tea & Juice Releases Valentine's Day Chocolate CoCo Dinosaur Beverages

Tastea Trustea Japan released two new beverages on Friday (February 5) for Valentine's Day at CoCo Fresh Tea & Juice in Japan: the CoCo Dinosaur and Tapioca CoCo Dinosaur.

CoCo Dinosaur ¥520 / Tapioca CoCo Dinosaur ¥580

The two teach beverages are made with a rich chocolate sauce and fresh milk. They are topped with chocolate and brown sugar syrup for a sweet combination of flavours and textures. An enjoyable beverage that is both refreshing and Instagram-worthy for Valentine's Day.

Information

CoCo Fresh Tea & Juice
Serving: February 5, 2021 – End of February 2021
Where: All 12 branches of CoCo Fresh Tea & Juice in Japan
CoCo Fresh Tea & Juice Japan Official Website: https://cocofreshtokyo.amebaownd.com/

LEMONADE by Lemonica Releases Sweet Spring Lemon Version of its Signature Freshly Squeezed Drink

LEMONADE by Lemonica, a shop in Japan that serves lemonade made with its own original recipe, is now serving its "Sweet Spring" version of its freshly-squeezed Namashibori Squeezy lemonade as the best season for citrus fruits in Japan has arrived.

Namashibori Squeezy: Regular Size ¥444 / Large Size ¥509 (Before Tax)

The Namashibori Squeezy is one of LEMONADE by Lemonica's most popular menu items, made with freshly-squeezed citrus fruits. The shop uses only the best picks of each season, and right now is the ideal season for citrus fruits which calls for the return of the "Sweet Spring" edition of its signature beverage. Sweet Spring is actually the name given to a specific variety of Japanese citrus fruit which is a combination of mikan and hassaku orange. It has a naturally high sugar content and is rich in flavour, adding pure sweetness and a tangy kick to the beverage without being bitter. It's known for being a rare fruit due to the difficulty of growing and harvesting it, so it's not often seen in the markets in Japan. They are normally shipped in January and February and are mostly grown in Kyushu as the island enjoys a lot of sun.

LEMONADE by Lemonica doesn't make its lemonade by adding syrup to lemon juice. It uses whole lemons to create its own original recipe. It highlights how lemons have a lot of different parts which when combined can provide many different flavours including the lemon flesh, juice, peel, white sponge, and stem.

And for the winter season, LEMONADE by Lemonica is introducing some limited-time desserts to its menu made with sweet strawberries.

Snowberry Lemo Pina / Snowberry Hot Lemonade

Valentine's Dessert Sets Served Up at Harajuku's Tea Latte Shop CHAVATY

CHAVATY, a cafe in Harajuku that serves tea lattes made with high quality tea leaves, is getting ready for Valentine's Day early with the release of some tasty new desserts which they began serving up on Thursday (January 14).


Valentine's Set | ¥1,100 (Before Tax)


Valentine's Scone Set (6 Included) | ¥2,480 (Tax Included)


Raspberry Chocolate | ¥970 (Tax Included)

The Valentine's Set comes with a cute scone as well as fondant chocolate made with rich, high-grade chocolate from the French chocolate brand Cacao Barry. It also comes with a tea latte of your choice. There's also a scone set which comes with two each of three different scones for a total of six including the Berry & Cocoa Pink Chocolate, Orange & Chocolate Chip Double Chocolate, and Dried Fruits & Nuts White Chocolate. CHAVATY has also made their own seasonal homemade spread: the Raspberry Chocolate.

Information

CHAVATY Valentine's Set
Running: January 14, 2021 – February 14, 2021

Address: Minami-Harajuku Bldg. 1F, 4-6-9 Jingumae, Shibuya, Tokyo

Official Website: https://chavaty.shop-pro.jp/

Asahi Soft Drinks has announced the release of a new drinks series called Calpis Soda Shifuku no Jikan ("Blissful Time") with the first flavour, lemon, to hit shelves in Japan on January 26, 2021.

The new milky, carbonated soft drink series is aimed at grown-ups looking to wind down and relax with a nice chill drink. The lemon flavour is made with lemon peel extract, adding a citrusy refreshing kick to the bubbly and smooth experience.

If you're in Japan then be on the lookout for this blissful new beverage.

"カルピス," "カルピスソーダ," and "CALPIS SODA" are registered trademarks of Asahi Soft Drinks Co., Ltd.

Information

Calpis Soda Shifuku no Jikan

Japanese Name: 「カルピスソーダ」至福の時間レモン
Release Date: January 26, 2021
Price: ¥140 (Before Tax)
Quantity: 500ml
Region: Japan
Official Website: https://www.asahiinryo.co.jp/

Harajuku's BOTANIST Tokyo Reveals its Spring 2021 Menu

BOTANIST's flagship shop BOTANIST Tokyo is set to begin serving up its spring season menu for the new year at its second floor BOTANIST Cafe from January 8 to March 31.

Quinoa Teapot Salad & Potage (Vegan-Friendly) | ¥1,500 (Tax Included)

A sophisticated salad of quinoa, crunchy carrot and red onion, tomato, and more, all served in a cute teapot.

Salmon Salad & Waffles | ¥1,500 (Tax Included)

Naturally sweet vegan waffles with lime-drizzled vegetables and served with slightly salted salmon and cream cheese. Pour over the maple syrup to make the cream cheese even richer and enjoy a completely different flavour.

Cherry Blossom Jelly & Fromage Mousse (Vegan-Friendly) | ¥50 (Tax Included)

Refreshing cherry blossom flavoured jelly made with rich and velvety soy cream. The cherry blossom petal topping and sparkly appearance of the jelly makes this a luxurious looking dessert.

Cherry Blossom Chiffon Cake | ¥800 (Tax Included)

A fluffy cherry blossom chiffon cake dusted with cherry blossom powder. It's a sweet and subtly salty mix topped with fresh cream.

Left: Three Berry Smoothie, Right: Strawberry & Raspberry Sweet Sake Smoothie (Vegan-Friendly) | ¥850 Each (Before Tax)

The Three Berry Smoothie incorporates the chunky texture of strawberries, sweetness of blueberries, and tangy taste of raspberries, creating a rich but not overly-sweet beverage. The Strawberry & Raspberry Sweet Sake Smoothie is one to go for if you love amazake.

Strawberry Decoration Hot Chocolate (Collaboration Drink) | ¥800 (Tax Included)

This luxurious strawberry hot chocolate is made in collaboration with Dari K, a craft chocolate maker who uses high quality cacao beans from Indonesia.

Select items on the spring menu are available for takeout as well as via Uber Eats in Japan, perfect for enjoy an indoor hanami this year.

BOTANIST Tokyo's first floor shop will also release its spring series of products, such as the limited edition Botanical Spring Hair Perfume.

Information

BOTANIST Tokyo
Address: 6-29-2 Jingumae, Shibuya, Tokyo
TEL: Floor 1F Shop: 03-5766-3777 / Floor 2F Cafe: 03-5766-3778
Opening Hours: 11:00-19:30 (Currently operating on decreased hours)
Official Website: https://shop.botanistofficial.com/ 

Kyary Pamyu Pamyu Unveils Shiseido Beauty Square Spring 2021 Look

Following her Winter 2020 look for Shiseido Beauty Square, Japanese pop icon Kyary Pamyu Pamyu is serving something different with the unveiling of her look for Spring 2021.

The theme of this look is "2021: A Beauty Odyssey" with her hair, makeup, and outfit fusing together space and Harajuku-style beauty. It serves a romantic future full of hopes and dreams for the present.


The look was once again made in collaboration with top Shiseido hair and makeup artist Tadashi Harada.

If you're in need of makeup ideas for the New Year, and are in Tokyo this winter, be sure to pay a visit to Shieido Beauty Square where you're sure to discover a new you.

Information

Shiseido Beauty Square

Address: WITH HARAJUKU Floor 1F, 1-14-30 Jingumae, Shibuya, Tokyo

Opening Hours: 11:00-20:00

No Fixed Holidays
TEL: 03-5413-7717

Official Website: https://beautysquare.tokyo/

*Website available in English, Japanese, and Chinese

Tokyo's New Halal Food Truck Opens in Harajuku

Mr.HALAL opened its second Japanese branch, Mr.HALAL Harajuku, on Saturday (December 19). Mr.HALAL first opened as a mobile eatery in Marunouchi in February 2020, serving New York-style chicken over rice with its mantra "Healthy, Tasty, Spicy for Everyone." Since then, it has delivered New York food culture to the people of Tokyo's business district.

Now, the mobile food branch is expanding to serve to even more people as it celebrates its 1st anniversary by opening a new branch in Harajuku, Japan's hub for trends and youth culture.

Chicken Over Rice

Mr.HALAL's chicken over rice is made to order with high quality basmati rice coupled with fresh vegetables. All sauce toppings are original, made with yogurt and spicy red sauce. All ingredients and items on the menu are of course Halal-certified.

Other dishes include chicken over salad, burritos, soups, and more.

Information

Mr.HALAL Harajuku
Grand Opening: December 19, 2020
Address: Rhythm Omotesando, 4-30-2 Jingujmae, Shibuya, Tokyo
Opening Hours: 11:30-20:00
No Fixed Holidays
Access: 1-minute on foot from Meiji Jingumae Station
TEL: 070-8424-6145
Mr.HALAL Official Website: https://www.mr-halal.com

KAWAII MONSTER CAFE HARAJUKU Collaborates With Ty On Photo Room and Food

The KAWAII MONSTER CAFE in Harajuku is celebrating its 5th anniversary with a special collaboration with the multinational toy company Ty. The collaboration is running from December 18, 2020 to January 17, 2020.


©︎Ty Inc.Oak Brook,IL USA

Photo Spot: "My Ty Room"

©︎Ty Inc.Oak Brook,IL USA ©︎KAWAII MONSTER CAFE

KAWAII MONSTER CAFE's iconic Mel-Tea-Room has been transformed into the "My Ty Room" with fluffy plush toys adoring a bed and making for a truly kawaii photo spot. There are also panels detailing more about Ty for people to get to know the brand more. If you're in Japan for the kawaii experience, then look no further than this room for some Instagram-worthy shots.

人気エリアがTyギフトステージに

©︎Ty Inc.Oak Brook,IL USA ©︎KAWAII MONSTER CAFE

All of Ty's toys have their own birthdays, so to celebrate everyone's at the same time, KAWAII MONSTER CAFE's popular "Sweets-Go-Round" area, which features a giant moving cake stage in the middle, has been turned into the "Ty Gift Stage." Guests will find plush toys inside and dangling out of present boxes. There will also be an appearance of a mascot of a Ty toy that has never been showcased in Japan before.


Beanie Boos Reagan the Kitty (M) / Beanie Boos Enchanted the Owl (L) / Beanie Boos Tasha Leopard (KC)

If there's a plush toy you're interested in you can buy it at the cafe, including toys in Christmas colours for the holiday season. The toys come in three sizes, and there's other merch to pick up too like key rings, pencil cases, and more.

Ty x KAWAII MONSTER CAFE Collab Menu

Six menu items combine Ty's toys with KAWAII MONSTER CAFE's kaleidoscopic world. This includes some of Ty's most popular characters as well as the cafe's own character Mr Choppy.

Collab Food Menu Excerpt


Colourful Dotty Curry | ¥1,300

A colourful vegetable curry inspired by Dotty the Leopard filled with carrots, daikon radishes, beets, and more.

Colourful Pop Buger – Mr Choppy | ¥1,480

A burger based on KAWAII MONSTER CAFE's own Mr Choppy. It's filled with sautéed chicken and covered in a honey mustard sauce.

Gilda the Flamingo Cake | ¥950

A fresh cream-filled cake made with chocolate mousse and sat on a fluffy pancake. It also has a cute rainbow just like the one in the cafe's Ty room.

Fantasia Cupcake | ¥900

Fantasia the Unicorn has turned into a cute cupcake with an adorable marshmallow nose.

Colourful Christmas Heather Parfait | ¥2,400 (Available until December 25)

The cafe's popular "Colourful Poison Parfait" has been turned into Heather the Unicorn Cat, topped with strawberry, lemon, and ramune ice cream.

Information

Ty x KAWAII MONSTER CAFE Collaboration

Location: KAWAII MONSTER CAFE HARAJUKU
Address: YM Square Bldg. 4F, 4-31-10 Jingumae, Shibuya, Tokyo

Opening Hours: 11:30-19:00

No Fixed Holidays
Access: 5-minutes on foot Harajuku Station via JR / 1-minutes on foot from Meiji-Jigumae Station via Chiyoda Line and Fukutoshin Line

Official Website: https://kawaiimonster.jp/day/pc/

Bookings: https://www.tablecheck.com/shops/kawaiimonster/reserve

Brown Sugar Syrup Matcha Latte Arrives at Tully's Coffee in Japan On Christmas Eve

Tully's Coffee Japan is adding a new seasonal drink to its menu on December 26: the "Brown Sugar Syrup & Soy Flour Matcha Latte."

Brown Sugar Syrup & Soy Flour Matcha Latte (Hot/Iced) | Tall ¥520 (Before Tax)

Matcha beverages at Tully's Coffee are all made with Uji matcha from Kyoto. The powder is prepared in-house at Tully's Coffee, ensuring that the original taste and fragrance of the matcha is fresh. Their new seasonal beverage takes their classic Uji Matcha Latte and sweetens it with brown sugar syrup and Hokkaido soy flour.

Brown Sugar Syrup & Soy Flour Matcha Suwakuru® (Frozen) | Tall ¥540, with tapioca +¥100 (Before Tax)

Adding tapioca pearls creates a perfect combination with the syrup and soy flour, creating a taste and texture that's like the traditional Japanese confection warabimochi.

Uji Matcha Kouign-amann | ¥290 (Before Tax)

Tully's Coffee is also baking up some seasonal treats, like a Japanese-style Kouign-amann and red bean paste-filled doughnuts.

Milk Red Bean Paste Doughnuts | ¥300 (Before Tax)

The doughnuts are also made with milk from Hokkaido.

2021 Year of the Ox Mug | ¥1,500 (Before Tax)

And to celebrate the upcoming Year of the Ox, the coffee chain is also rolling out a cute ox-themed mug.

Information

Brown Sugar Syrup & Soy Flour Matcha Latte
Release Date: December 26, 2020
Official Website: https://www.tullys.co.jp