Yokohama Red Brick Warehouse to Hold 17th Annual Art & Ice Skating Event ArtRink
Starting in 2005 to add more color to Yokohama's winter season, the ArtRink event held at Yokohama Red Brick Warehouse combines artworks and ice skating for a bright and colorful way to spend a cold day. The 17th annual event will be held from December 4, 2021, until February 20, 2022, and will feature two artists: Moeno Ootsu and unpis, both taking part for the first time. The theme for this year's art is 'Stepping Out in Slippers.' 
Moeno Ootsu
unpis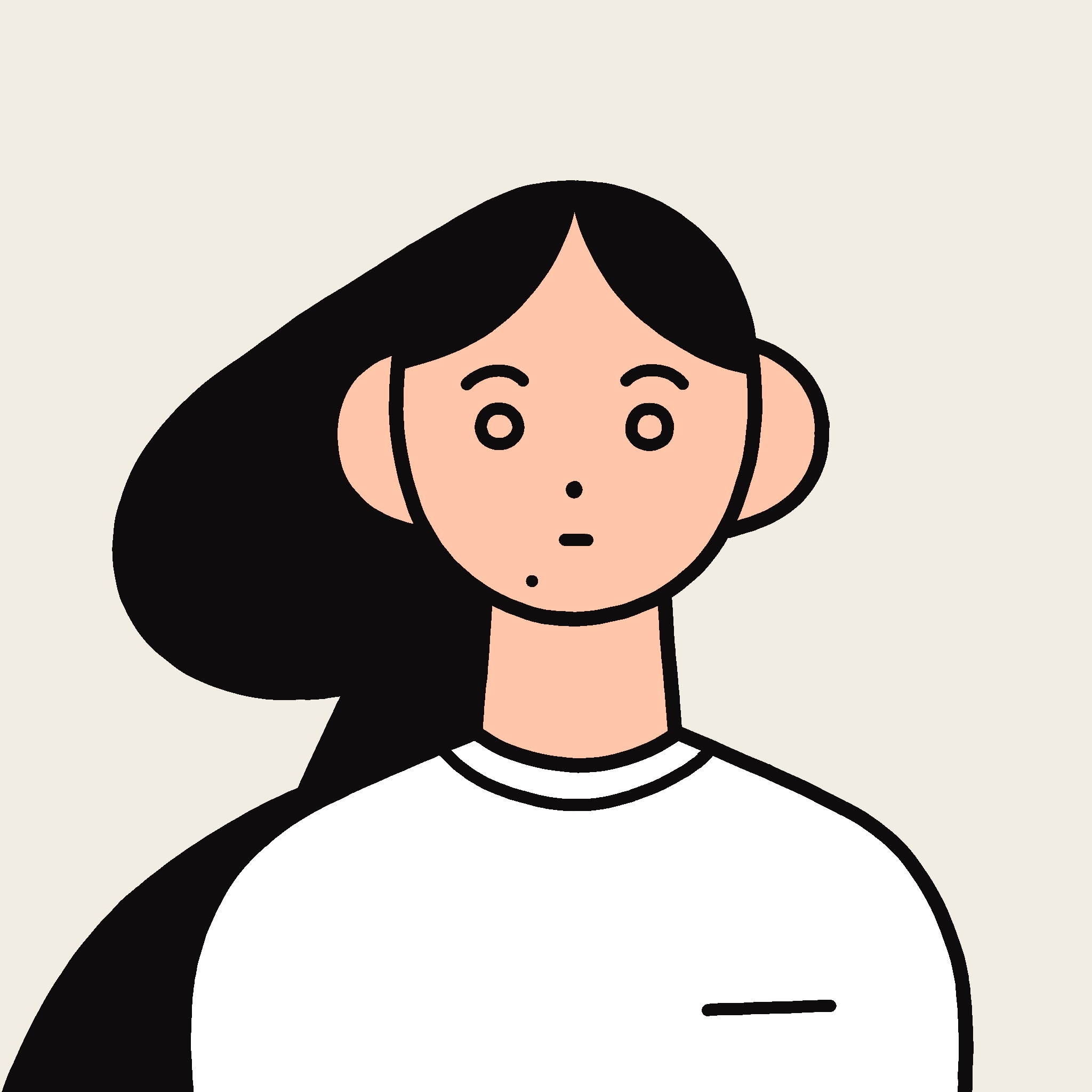 Message from the Artists
Hello. 
For this event, we've created an everyday space, 'home,' in a very not-everyday space: ArtRink in Yokohama.
Guests should come on an adventure that begins at the front door, then dance on ice through the kitchen, bathroom, bedroom, and more!
You might discover something new among the familiar furnishings and snippets of daily life.
We hope that once you leave ArtRink and return home, you'll try to keep dancing from time to time.
Just have fun. Dance with us!
Whether you're wearing skates, sneakers, or slippers…
Just take a step and have the best possible time this winter.
Information
ArtRink at Yokohama Red Brick Warehouse
Running: December 4, 2021 – February 20, 2022
Location: Yokohama Red Brick Warehouse Event Space
Details: http://akarenga-artrink.yafjp.org/
RELATED ENTRIES
Coffee from Around Japan to be Featured at the Yokohama Coffee Festival

Yokohama Coffee Festival is coming back for the first time in three years! The event will bring together the best coffee from around Japan, showing off the personality and individuality of each shop. The festival was created to build bridges between shops and customers and to spread coffee culture in Yokohama. Coffee fans should head to Yokohama Park on October 23, 2022. 

Coffee tickets–four cups for ¥1,000–will be available to purchase on the day of the event, allowing visitors to compare different shops. From those who are just starting to enjoy coffee to those who are coffee fanatics, this event will allow everyone to enjoy coffee to the max! Be sure to chat with the charming baristas as you explore the festival!

Information

Yokohama Coffee Festival

Date: October 23, 11:00-17:30

Venue: Yokohama Park

Yokohama Royal Park Hotel to Hold Halloween Sweets Fair in October

From October 1 until October 31, Yokohama Royal Park Hotel will hold a special Halloween Fair at its delicatessen and lounge Coffret. In addition to six playful sweets from the Halloween Frankenstein to the Halloween Mummy, two types of autumn bread featuring pumpkin and purple sweet potato will be available, allowing guests to enjoy the taste of the season!


Halloween Frankenstein

Halloween Cat

Halloween Mont Blanc

Halloween Mummy

Halloween Pudding

Halloween Pound Cake

Pumpkin Cream Fondue / Halloween Anpan

  

Come enjoy this Halloween with some cute and silly sweets!

Information

Halloween Fair

Running: October 1 – October 31, 2022
Venue: Coffret Delicatessen and Lounge, 1F
Hours: Lounge 10:00-20:00 (*Cakes served starting at 11:00) /
Delicatessen 11:00-20:00
Reservations: 045-221-1111 (Representatives available 11:00-20:00)

Hotel Gajoen Tokyo Displays India-Ink Painting from the Film 'Sen wa, Boku o Egaku'

From October 1 until November 27, Hotel Gajoen Tokyo will hold a special event in conjunction with the film Sen wa, Boku o Egaku. Visitors to the hotel's historic One Hundred Steps Staircase will be surrounded by a world of color and paintings made from India Ink.

Fisherman and Woodcutters Room with Colored Wood Carvings

Grapevine, Hiromasa Togami.

Atelier (Image courtesy of Toho)

The coming-of-age story Sen wa, Boku o Egaku won 3rd place in the 2020 Honya Taisho and the 2019 TBS King's Brunch Book Grand Prize. The book received rave reviews from booksellers nationwide and has now been adapted into a live-action film by Norihiro Koizumi, best known as the director of the Chihayafuru film adaptation. The film will be released on October 21, 2022. As a tie-up project with the film, the One Hundred Steps Staircase, a Tangible Cultural Property of Tokyo built in 1935, will be the setting for an incredible display of paintings that appear in the film.


Information

Sen wa, Boku o Egaku at the One Hundred Steps Staircase
~The World of India-Ink Filled with Color~

Running: October 1 – November 27 *Open daily during event period
Hours: 11:00-18:00 (Last entry at 17:30)
Venue: Hotel Gajoen Tokyo, One Hundred Steps Staircase (Tangible Cultural Property of Tokyo)
Tickets/Details:
https://www.hotelgajoen-tokyo.com/100event/senwabokuoegaku

teamLab to Hold Solo Exhibition at Seoul's Pace Gallery

Art collective teamLab will hold a solo exhibition at Pace Gallery in Seoul from September 2 until October 29, 2022. Titled 'teamLab: Massless Suns,' the exhibition will mark the opening of the expanded gallery space at the internationally-recognized art landmark. The collective will also be unveiling a new work, Massless Suns and Dark Spheres, in which countless light and dark objects without boundaries fill the space around guests.

Massless Suns and Dark Spheres

Dissipative Figures – Human

Dissipative Figures – 1000 Birds

 

As visitors stare into the strange balls of light and darkness, it will seem as though the space around them is warped. If you reach out to try to touch the light spheres, they will shine brighter, and the orbs around them will respond in succession. The work questions the nature of existence and relies entirely on visitor perception.


Continuous Life and Death at Now of Eternity II

Waves of Light

Resonating Microcosms – Solidified Light Color, Sunrise and Sunset

In March, the Pace Gallery opened a new exhibition space dedicated to experimental and immersive interactive works. Those familiar with teamLab will recognize some of their most popular works appearing during the exhibition, including the Dissipative Figures series and Waves of Light. 

In the newly-opened outdoor courtyard, the work 'Resonating Microcosms – Solidified Light Color, Sunrise and Sunset' will be on display, constantly transforming due to wind and rain, as well as influence from guests. A new concept work, 'Solidified Light Color,' will shine with 61 colors, inviting the environment and visitors to become a part of the art itself.

 © チームラボ

Information

teamLab: Massless Suns
Running: September 2 – October 29, 2022
Venue: Pace Gallery Seoul (267 Itaewon-ro, Yongsan-gu, Seoul)

NAKED Exhibition Inspired by Tea Master Sen no Rikyu Opens at 21st Century Museum of Contemporary Art in Kanazawa

NAKED's newest work, inspired by Sen no Rikyu, has opened at the 21st Century Museum of Contemporary Art in Kanazawa! The exhibition will run through September 3 and blends physical art pieces found in the museum with the Metaverse. 

NAKED's first exhibition at this popular Kanazawa Museum brings visitors a modern version of chanoyu, or the 'Way of Tea.' This year marks the 500th birthday of Sen no Rikyu, a historical figure who had a significant influence on the tea ceremony still found in Japan today. NAKED wants to honor his contribution to shaping this massive part of Japanese culture. Visitors are invited to a traditional tea ceremony room, but the experience itself has been modernized by NAKED. This unprecedented art exhibition allows both those who know nothing about Sen no Rikyu and those who know him well to experience his philosophy and aesthetics in an entirely new way.

Gate: Greetings from the Master

Open-air: The Crossroads of this Transient World

Wash Basin: Where the Four Seasons Float

Dry Landscape Garden: The Teachings of Rikyu

Tea Whisk: "Make a Good Tea for your Guest."

Hanging Scroll: The Master's Memories

Small Room: Evolution

Tearoom: The End and the Beginning

NAKED Fuji Canele

Tsukubai, or a low stone basin filled with water, is used to cleanse the hands before entering a tearoom. Using interactive art, the water's surface is covered in digital flowers that blossom when a guest's hands pass over the basin. 

In the 'Small Room: Evolution' area, guests will find the Sustainable Contemporary Golden Tearoom, which was created by NAKED staff together with sixth graders using golden trash collected at Kanazawa University Elementary School. The calligraphy on display in the tearoom was also done by children, with the best creations selected to be included in the exhibition. The scent was produced by EarthRing, an aroma brand located in Hakusan, Ishikawa Prefecture. The 'Tea Whisk' area offers a unique experience for all five senses, including the scent of matcha, which guests can smell when they mimic the act of prepping tea. 

In addition, guests can purchase special NAKED Fuji Canele and a Kutani ware Original Tumbler with special tea-inspired motifs. The Canele is a triple collaboration with Fukumitsuya, the oldest sake brewery in Kanazawa, so don't miss out!

Information

NAKED Meets Sen no Rikyu

Venue: 21st Century Museum of Contemporary Art, Kanazawa, Civic Gallery B
(1-2-1 Hirosaka, Kanazawa, Ishikawa)

Running: August 6 – September 3, 2022
*For more information about tickets, please visit the official website.
Tickets / Details: https://meets.naked.works/kanazawa21/

teamLab Opens Art-Filled Nighttime Botanical Garden Exhibition in Osaka

Art collective teamLab will open a permanent nighttime exhibition at the Nagai Botanical Garden in Osaka starting July 29, 2022. On-site video footage shows off several new works, such as Sculptures of Dissipative Birds in the Wind, a digital work impacted by the environment. Birds flying around the work and the wind's strength impact how the art moves.

Life is Flickering Light Floating in Darkness – Sunflowers

In summer, 20,000 sunflowers bloom in the Life Garden, where seasonal flowers are transformed into an interactive space filled with illumination. This was opened to the public for a limited time to celebrate the exhibition's opening and will be open until August 5.

The Nagai Botanical Garden covers 240,000 square meters and is home to roughly 1,200 species of plants. teamLab has transformed the space, with the digital art pieces changing according to the behavior of guests. 

In the future, teamLab plans to introduce seasonal works, making use of plants that bloom in spring, summer, fall, and winter.

Resonating Microcosms in the Common Camellia Garden – Liquified Light Color, Sunrise and Sunset

Floating Resonating Lamps on Oike Lake

teamLab's art project Digitized Nature explores how nature can become art. The concept of the project is that non-material digital technology can turn nature into art without harming it.





Field of Light Color – Muhlenbergia Capillaris

 

teamLab Botanical Garden Osaka is a botanical garden by day and an art space by night. The art space transforms interactively, influenced by wind and rain, as well as by the behavior of the people and birds in it. People become a part of the artworks along with nature, and a part of the long continuity of time. The artworks, people, and nature; the self and others; the past, present, and future; all form a continuity without boundaries.

Come soothe your soul in the heart of Osaka.

©チームラボ

teamLab Botanical Garden in Osaka Debuts Illuminated Nighttime Sunflower Field and More

Art collective teamLab will open a permanent nighttime exhibition at the Nagai Botanical Garden in Osaka starting July 29, 2022. Tickets for teamLab Botanical Garden Osaka are on sale now at the official website, and a new group of exhibits take full advantage of the beautiful setting. In summer, 20,000 sunflowers bloom in the Life Garden, where seasonal flowers are transformed into an interactive space filled with illumination. As the flowers change each season, so will the art.

Resonating Microcosms in the Common Camellia Garden – Liquified Light Color, Sunrise and Sunset 

Life is Flickering Light Floating in Darkness – Sunflowers

Other works on display include Life is Continuous Light – Bald Cypress and Life is Continuous Light – Crepe myrtle, both taking advantage of the natural environment. The 240,000 square meter park will be completely transformed, with the digital art pieces changing according to the behavior of guests. More exhibits will be added in the future.

Crepe myrtles at Nagai Botanical Garden

Nagai Botanical Garden opened in 1974, and had its reopening on April 1, 2022 following extensive efforts to create an environment where plants can thrive and grow into the future, involving tree thinning, replanting of trees in anticipation of root growth, and soil improvement.

Nagai Botanical Garden's Bald Cypress

 

teamLab's art project Digitized Nature explores how nature can become art. The concept of the project is that non-material digital technology can turn nature into art without harming it.

Floating Resonating Lamps – One Stroke

Universe of Fire Particles – Secondary Forest

teamLab Botanical Garden Osaka is a botanical garden by day and an art space by night. The art space transforms interactively, influenced by wind and rain, as well as by the behavior of the people and birds in it. People become a part of the artworks along with nature, and a part of the long continuity of time. The artworks, people, and nature; the self and others; the past, present, and future; all form a continuity without boundaries.

Come visit another dimension right in the heart of Osaka!

©チームラボ

Blue Period Exhibition Showcases Art from Students Across Japan

Blue Period Exhibition ~Art is a gift?~ will run from June 18 until September 27, 2022, at Tokyo's Warehouse TERRADA G1 Building. The manga series, written and illustrated by Tsubasa Yamaguchi, has been serialized in Kodansha's seinen manga magazine Monthly Afternoon since June 2017.

Blue Period follows Yatora Yaguchi, an aspiring painter trying to get into the Tokyo University of the Arts. For this exhibition, 34 students from art college prep schools around Japan drew the first six covers of the Blue Period manga series in their own unique styles. These creations were made across multiple media including charcoal, pencil, and oil paint. All 34 paintings will be on display during the exhibition period.

Selection of Paintings to be Displayed

Artist: Tomori Marimo
This angel was drawn by art club member Mori-senpai in the series and inspired Yatora to pursue art. Appears in Volume 1.

Artist: Yamamichi Shota
The painting Yatora drew based on the theme of 'Fate.' It was the first F100 painting and seemed like it would swallow him up. Appears in Volume 3. 

Artist: Yamazaki Yuko
Piece drawn for Yatora's first exam. The theme was 'self-portrait.' Appears in Volume 4.

Artist: Tamana Moteki
Piece drawn for Yatora's second exam. The theme was 'nude.' Finished at the last minute. Appears in Volume 6.

The in-person event will also invite fans of Blue Period to see 50 works of art integral to the series. An immersive theater will also be open, and visitors can see exclusive commentary from the series creator.

©山口つばさ/講談社/ブルーピリオド展製作委員会

Information

Blue Period Exhibition ~Art is a gift?~
Running: June 18 – September 27, 2022
Venue: Terrada Warehouse G1 Building (2-6-4 Higashishinagawa, Shinagawa-ku, Tokyo)
Official Site: https://blueperiod-ten.jp/

Jun'ichi Nakahara Exhibition to be Held at Yokohama Doll Museum

Jun'ichi Nakahara had a fascination with dolls, and this fascination is something he tried to share with as many people as possible during his lifetime. The upcoming Jun'ichi and Dolls Exhibition will focus on his work as a dollmaker and will be held at the Yokohama Doll Museum from July 16 until October 16, 2022. Filled with treasures, fans will be abe to see dolls made by Nakahara himself, along with original drawings and publications. 

 

A number of prolific creators from numerous fields have also contributed their thoughts on Nakamura's work, including fashion designers, doll researchers, and artists.

 

The first 1,000 people to purchase tickets to the exhibition on opening day will receive an original sticker!

Nakahara is known for inspiring the eye style of shojo manga characters, so fans of the medium won't want to miss this impressive exhibition.

Information

Jun'ichi Nakahara and Dolls – Yokohama Doll Museum Exhibition
Running: July 16 – October 16, 2022
Closed Mondays *If Monday is a national holiday, the museum will be open on Monday and closed the following day.
Hours: 9:30-17:00 *Last entry at 16:30.
Venue: Yokohama Doll Museum, Exhibition Room 3F
Details: https://www.doll-museum.jp/9023

Ueno's National Museum of Western Art Celebrates Reopening with Live Commentary for 'In Dialogue with Nature' Exhibit

The National Museum of Western Art, located in Ueno Park, reopened in April 2022 after being closed for renovations for 18 months. The first special exhibition post-reopening will feature Van Gogh's works in Japan for the first time, along with paintings depicting modern nature from both the National Museum of Western Art and the Museum Folkwang in Essen, Germany.

To commemorate the post-renovation reopening of the National Museum of Western Art in Tokyo, this exhibition traces the development of modern art born out of the dialogue between nature and humankind.

The event was realized in collaboration with the Museum Folkwang, and both institutions were founded on private collections: that of Karl Ernst Osthaus (1874–1921) in Germany and Matsukata Kojiro (1866–1950) in Japan.

The exhibition will feature over 100 paintings, drawings, prints, and photographs from both museums, spanning from German Romanticism to the art of the twentieth century, ranging from Impressionism to Post-Impressionism. 


Guests can enjoy all aspects of the infinite expanse of nature as shown in both collections, from the smallest roadside flowers to the vast universe and all humanity contained within. Would you like to come and experience this unique exhibition?


Information

The National Museum of Western Art Reopening Event
In Dialogue with Nature: From Friedrich, Monet and Van Gogh to Richter

Running: June 4 – September 11, 2022

Closed Mondays, July 19 (*Open July 18 and August 15)

Venue: The National Museum of Western Art (Ueno Park, Tokyo)

Hours: 9:30-17:30 (Open until 20:00 on Fridays, Saturdays)

Niconico Museum Homepage: https://ch.nicovideo.jp/niconicomuseum

Hatsune Miku Symphony 2022 Yokohama Reveals Main Visual, keeno Provides New Song

More details about the Hatsune Miku Symphony 2022 in Yokohama have been announced! The main visual, drawn by illustrator Rella, celebrates the 15th anniversary of Hatsune Miku, Kagamine Rin, and Kagamine Len. Megurine Luka, MEIKO, and KAITO also make appearances!

Vocaloid producer keeno has also been chosen to write a song for Hatsune Miku exclusively for the performance in Yokohama. Tickets will go on sale soon, with some seats also including original merchandise. Seats for guests under the age of 18 will also be available. Head to Pia on June 12 to snag your seats!

 

Additional tickets for the earlier Tokyo nighttime performance to be held at Suntory Hall are now on sale. Details for the Osaka performance will be announced at a later date.

The Tokyo and Osaka performances will feature live music performed by a full orchestra, while the Yokohama performance will be hosted by Hatsune Miku and include a massive screen behind the orchestra with footage for the audience to enjoy!

 

Comment from keeno

"I'm so honored to have been asked to write a piece for the Hatsune Miku Symphony 2022 Yokohama concert. 

I hope to bring the audience music that will touch their hearts and minds as it is played by a spectacular orchestra. 

The music isn't finished quite yet, so I'll continue doing my best!"

© Crypton Future Media, INC. www.piapro.net

NAKED's Popular Night Walk Returns to Illuminate Jozankei Onsen in Hokkaido

The JOZANKEI NATURE LUMINARIE -WATER LIGHT VALLEY- event is coming back in 2022! The event, which shows off the natural beauty of Jozankei's rivers, valleys, and forests, from June to October. Guests can enjoy an illuminated walk along the Toyohira River in the Jozankei area of Hokkaido and wander across the picturesque Futami Suspension Bridge. 

 

This year, the park area at the entrance to the event has been redesigned with new lights. A 2.5-meter-high blue dome will welcome guests with an image of water, and the trees and wisteria trellises will be decorated with twinkling golden lights.

Welcome Light Lake *Image from 2021

River Road

Forest Water Ripple

Nature Projection

Futami Valley

Visitors will encounter a variety of unique light art as they stroll through the rich nature of Jozankei guided by the elusive kappa, known to be the guardian Gods of the region. As visitors approach, the river begins to glow while flowers bloom in this interactive art experience. By using projection mapping across the Futami Suspension Bridge and an all-encompassing light show within the canyon, the event hopes to remind visitors that nature is important and worth preserving. 

How would you like to spend your summer deep in the illuminated nature of Hokkaido?

Information

JOZANKEI NATURE LUMINARIE – WATER LIGHT VALLEY

Address: Jozankei Futami Park – Futami Suspension Bridge
(Jozankei Onsen Nishi 4-chome, Minami-ku, Sapporo, Hokkaido)

Running: June 1 – October 23, 2022
Hours:
June – August: 19:00-21:00
September – October: 18:00-21:00

*Tickets available for guests of Jozankei Onsen only
Official Site: https://jozankei.jp/jozankei-nature-luminarie