TSUTAYA Nara Location Opens HAPPA STAND Fair to Highlight Traditional Japanese Tea Culture
From December 21, 2021 until February 13, 2022, TSUTAYA Nara will hold the HAPPA STAND Fair to coincide with the traditional holiday season. This special location will highlight traditional Japanese teacups under the concept of 'Be Classic, Not Old.' Enjoying traditional tea doesn't have to be old school–it can be chic and fit into a modern lifestyle as well.
HAPPA STAND is located on a corner in Mino, Gifu Prefecture, surrounded by classic Japanese homes. This area is an important traditional building preservation district and aims to blend the chic with the classic to attract visitors and show off local artisans and food.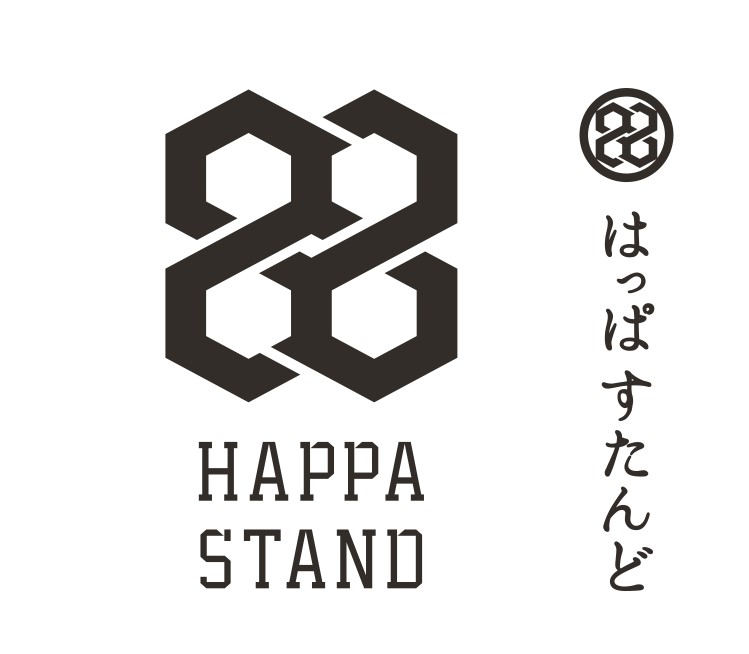 The creator of this event previously lived abroad, and after experiencing 'fake Japanese food culture,' he decided to return to Japan to find a way to highlight the reality of Japanese cuisine. HAPPA STAND was initially begun in 2018.
The stylish store was renovated from an old house built over 150 years ago, and is filled with delicious tea grown in Uji, Kyoto, and local Mino ware ceramics. For those thinking of enjoying a taste of authentic Japan, this won't be a place to miss.
RELATED ENTRIES
The Museum of Japanese Art Yamato Bunkakan Opens Japanese Ceramics Exhibition

From January 5 until February 13, 2022, the Museum of Japanese Art Yamato Bunkakan in Nara will feature a large exhibition of Japanese pottery, spanning from the Jomon period to the present day. 

Important Cultural Property – Painted Platter (Imari Ware) / Yamato Bunkakan Collection

Celadon Porcelain Vase – By Soubei Kinkouzan (Taisho Period) / Privately Owned

The exhibition will feature both potteries from the museum's collection and those held by private individuals. The history of pottery in Japan began in the Jomon period around 14,500 BCE, and this earthenware eventually evolved into Sue ware, formed on a potter's wheel. The Nara period saw the emergence of glazed ceramics. During the Momoyama period (1573-1603), the world of pottery was revitalized with the popularity of the tea ceremony. During the Edo period (1603-1868), porcelain was first successfully fired in Arita, and these pieces became popular throughout Japan. Painting on ceramics also became popular during this period, and although pottery saw less popularity after the Meiji Restoration, it has since evolved in different ways with more modern technology. 

Information

Japanese Pottery: From the Jomon Period to Today

Running: January 5 – February 13, 2022

*Closed on Mondays (Open on January 10, closed on January 11)

Hours: 10:00-17:00 (Last Entry at 16:00)

Admission:

General: ¥630 / High School, College Students: ¥420 / Elementary, Middle School Students: Free

Official Site: https://www.kintetsu-g-hd.co.jp/culture/yamato/

Boy Band BE:FIRST Celebrates Debut by Becoming the Managers of Shibuya's Tsutaya

BE:FIRST, scheduled to make their debut on November 3, will serve as the managers of Shibuya's Tsutaya location for a limited time. Visitors can enjoy some exclusive privileges and see special videos only at this location during the event. 

The group was assembled during BMSG's 'THE FIRST' audition and will release their first single Gifted next month. The sales floor of Shibuya's Tsutaya location will be decorated to celebrate, with huge panels of each member lining the aisles and a huge monitor showing videos of the band. 





Those who purchase the Gifted single at this location will be given a special Store Manager member card (7 varieties) at random. Those who purchase the CD from the Shibuya Tsutaya official online store will also receive this special gift!

Hotel Nikko Nara Teams Up with JR Tokai for Special Shinkansen Shaved Ice

Two new tasty types of shaved ice are now on sale at Hotel Nikko Nara! The Shinkansen Shaved Ice will be available until November 30, 2021, at the Lobby Lounge Fountain on the hotel's third floor. 

Shinkansen Shaved Ice – N700S

Sliced Mango, dried apricots, and almond jelly

Shinkansen Shaved Ice – Inspection Train

Caramel sauce, chocolate syrup, and dried apricots

This collaboration with JR Central Japan Railway is only available for a limited time, though Hotel Nikko Nara serves up tasty shaved ice year-round. This collaboration began on October 1 to celebrate the opening of the Tokaido Shinkansen. These treats are created with nitrous oxide, which transforms the shaved ice into a mousse-like foam!

For those able to make it to Nara in time, which of these special sweets will you be trying? 

Information

Shinkansen Shaved Ice

Available: October 1 – November 30, 2021, from 13:00-18:00 (Closed Thursdays)

Where to Buy: Hotel Nikko Nara Lobby Lounge Fountain (3F)

Official Site: https://www.nikkonara.jp/pr/

Life Lessons with Uramichi Oniisan x TSUTAYA Pop-Up Shops Open

TSUTAYA is launching a collaboration with the TV anime adaptation of Gaku Kuze's dark comedy  manga series Life Lessons with Uramichi Oniisan from August 10 which will see pop-up shops open at all TSUTAYA branches where fans can get their hands on a range of newly-illustrated merchandise featuring the four main characters: Uramichi Omota, Tobikichi Usahara, Mitsuo Kumagai, and Iketeru Daga.

Acrylic Stands | 4 Designs | ¥1,430 (Tax Included)/5 Folders | 5 Designs | ¥770 (Tax Included)
/Square Pins | 5 Designs | ¥660 (Tax Included)
/B2 Tapestry | 1 Design | ¥3,300 (Tax Included)
/Hand Towel | 4 Designs | ¥880 (Tax Included)
/Clear Pouch | 1 Design | ¥2,200 (Tax Included)

 


Bonus Novelty Fans | 5 Designs | Free to those who purchase any of the above items

Online exclusive items

Big Tapestries | 4 Designs | ¥13,200 (Tax Included)

Primo Art (R) High Class | 1 Design

Spend over ¥2,200 on select products and receive one of 5 possible bonus fans between August 10-31.

Join the characters of Life Lessons with Uramichi Oniisan this summer at TSUTAYA.

©久世岳・一迅社/「うらみちお兄さん」製作委員会

Information

Life Lessons with Uramichi Oniisan x TSUTAYA

Start Date: August 10, 2021

Location: All TSUTAYA stores iin Japan

Order Window: August 10 – August 31

Life Lessons with Uramichi Oniisan  Official Website: http://uramichi-anime.com/

TSUTAYA Official Website: https://shop.tsutaya.co.jp/

Big Tapestries

Order Window: August 10 – August 31

Pick-Up Date: From Mid-October 2021

Primo Art (R) High Class

Order Window: August 2 – August 31

Pick-Up Date: From Mid-October 2021

*Bonus item available at select stores only

*Bonus item available while supplies last

*Bonus item unavailable when ordering online

Sebastian Masuda and Felissimo Release Kawaii Multicoloured Miwa Soumen Noodles

Felissimo and Sebastian Masuda's cute and happy KAWAII COMPANY project released a new collection of multicoloured soumen noodles at Senjutei Somen Chaya on July 11 which are available for a limited time until August 31. The colours of the noodles are naturally-derived.

KAWAII COMPANY 5 Kawaii Soumen Noodles | 1 Set = ¥2,420 (Tax Included)

Digital Catalogue

The cute Miwa soumen noodles are made by Ikeri, a long-standing shop that was established in Nara over 170 years ago. Each noodle colour signifies a different colour: Japanese purple sweet potato, plum, kabosu citrus, beefsteak, and plain. The noodles are packaged in a wooden box featuring KAWAII COMPANY's key visual designed by Sebastian Masuda along with golf leaf.

The noodles aren't designed just to look cute – they are authentic in flavour and in how they are made with traditional Japanese techniques.

Tendo Mokko Rethinks Japanese Modernity With 'Japanese Modern / 80 Project' to Celebrate 80th Anniversary

In commemoration of Tendo Mokko's 80th anniversary, DAIKANYAMA TSUTAYA BOOKS is hosting the "Tendo Mokko & Japanese Modern" fair from July 7 to August 6 where the new products from the interior design brand is being sold. This includes a new book titled the same as the fair which details the brand's most famous furniture works. New furniture by Hiroshi Nakamura, Koichi Futatsumata, and Wataru Kumano is also being exclusively sold there.

Each participating artist's signed nameplate

Tendo Mokko is a Japanese furniture maker. After the Second World War, they made huge developments the country's architect and design culture in collaboration with architects and designers by creating products rooted in the climate and natural features of Japan. One of the spearheads of this movement was Kenmochi Isamu, a modernist designer who played a pivotal role in the development of Japanese industrial design after World War II. Through the history of Japanese architecture, Tendo Mokko has joined hands with countless famous designers to manufacture furniture.

Last year, the company turned 80 years old. As part of the commemoration, it is looking to dive deep into and rethink Japanese modernity at the Tendo Mokko & Japanese Modern fair where visitors can see their latest wares as well as learn about the process of developing new furniture and more. All of this, along with interviews, is also detailed in the book. Those who pre-order products at the fair will also receive one of the above-pictured nameplates depending on who designed it.

Japanese Artist Aki Kondo Opens Exhibition in Nara

NARA TSUTAYA STORE is set to host an exhibition in promotion of Japanese artist Aki Kondo's new artbook Koko ni Aru Shiawase (The Happiness Here) which is running from July 1-15.

Front cover of Aki Kondo's artbook Koko ni Aru Shiawase

Koko ni Aru Shiawase "A Hundred Flowers" Special Edition

Examples of drawings at the exhibit

Koko ni Aru Shiawase hit the shelves in March of this year as Aki Kondo's first artbook release. Her colourful, imaginative, and humorous works have captured the hearts of many. But her works also touch on the deeper topic of her view on life and death, having experienced the suffering wrought by the Great East Japan Earthquake as well as knowing loss.



Her new artbook focuses on her paintings of flowers as well as themes of fleeting life and our relationships with others. Everything from the book's design to the works shown, the printing, and so on were crafted with the utmost care to capture the full essence of Aki Kondo and to create a book the owner will always want by their side.

Tokyo Barbershop Founder Masaki Sakota Curates Art Exhibition

Masaki Sakota, the founder and head barber of Tokyo-based barbershop BARBER SAKOTA, has curated a line-up of five up-and-coming artists for their work to be displayed at Frame by Frame, an art fair currently taking place at DAIKANYAMA TSUTAYA BOOKS until July 2

Exhibition's main visual

BARBER SAKOTA t-shirt produced for the exhibition costing ¥6,600

The Frame by Frame exhibition is themed on photography, music, video content, science, art, and more, with each young artist selected by Masaki Sakota. The line-up includes Yuki Aizawa, Yu Todoroki, udai, Mayuka Katano & Kosuke Katano, SHOTA OKAMOTO, and more.

The exhibition also features a frame by frame display of products that have been exhibited on the shelves at BARBER SAKOTA since it first opened. The 'frames' were made by NOTEWORKS, a woodcraft company who has strong ties to BARBER SAKOTO and their sister stores.

World's First Cardboard Razor Released in Japan by BARBER SAKOTA x Kai

Kai Corporation and BARBER SAKOTA have teamed up to release the 'world's first' cardboard razor. The first 100 people to purchase a BARBER SAKOTA t-shirt or cap at Tsutaya Books Daikanyama in Shibuya between June 15 and July 2 will receive a free one.

Kai Corporation is no stranger to manufacturing grooming products, but this speciality razor comes for those people who want a product that really lets them enjoy the satisfaction of their grooming routine.

The razor was also developed in line with the SDGs, resulting in a more sustainable product that opts for paper instead of plastic. The stylish designs come in various colours with street-style typography that reads 'KAI.'

Information

Kami Kamisori™ (Paper Razor)

Japanese Product Name: 紙カミソリ™

Available: June 15, 2021 – July 2, 2021

Where: BARBER SAKOTA Pop-Up Shop @ Tsutaya Books Daikanyama

Address: 17-5 Sarugakucho, Shibuya, Tokyo

Opening Hours: 9:00-20:00
Conditions: First 100 people to buy a BARBER SAKOTA t-shirt or cap

Official Website: www.kamikamisori.com

Devote Your Heart to Attack on Titan in the Final Survey Corps Project

To commemorate the end of Attack on Titan's 12-year saga, the editorial team at Weekly Shonen Magazine launched the 'Final Survey Corps Application' project on June 9 which imagines the staff and fans as part of the Survey Corps to express their love for the series. The staff at Animate and TSUTAYA stores in Japan are currently donning Survey Corps uniforms. A special online exhibition will also be held by the magazine to give thanks to fans who have supported Attack on Titan for 12 years.

Fans can use the all-new Survey Corps Maker service where they can upload their own photo or an illustration of themselves or an original character and writes words dedicated to the series. They are encourage to share this with other Survey Corps members around the world.



Survey Corps Maker: How to Use

1. Select a base image
2. Write your thoughts and comments about Attack on Titan
3. Share with the world

Survey Corps Maker Samples

The staff at Animate Ikebukuro

The staff at TSUTAYA 

Attack on Titan Online Exhibition

The online exhibition is a virtual event that was conceived after the COVID-19 pandemic forced the for in-person event in Japan to be cancelled. But this shift is good news to fans outside Japan as it means everyone around the world can join – and it's free.



The event requires a quick sign-up, after which fans can enjoy looking through displays of official artwork. There's also a merch shop with exclusive items to get your hands on. Please note that the exhibition features spoilers up to the final chapter.

Discover 130 Years of KYOTO BENRIDO's Colourful Photo and Printmaking World

Nara TSUTAYA BOOKS is set to host the KYOTO BENRIDO's World fair from May 15 to July 9, celebrating the history of a store that was established in 1887.

Benrido has been contributing to the inheritance of Japanese culture through the photography, printmaking, and publications of cultural properties for 130 years. The The company owns is one of the world's few remaining collotype studios which provides modern day photographers the unique opportunity to produce prints of their work using this rare process. Collotype was invented in France in the 19th century. It enables one to print images in various tones without the need for halftone screens.

Benrido offers a range of different products such as postcards, folding fans, standing screens, and more, all of which feature artwork by famous artists from the Meiji era to the early Showa era, the Chōjū-jinbutsu-giga, the portfolio of Saul Leiter, and more.

At the fair, visitors can pick up a wide selection of items from collotype pieces to other artistic goods. And starting on May 28, it will also sell items related to Hokusai and ukiyo-e prints.

Embroidered Eco Bag Fair Opens at TSUTAYA BOOKS in Nara

Nara TSUTAYA BOOKS opened the Ball & Chain Fair on May 11, stocking a wide selection of thick embroidered polyester eco shopping bags.

Ball & Chain is a shopping bag brand focused on spreading happiness and energy to the world through its products and designs. Its stylish eco bags are high quality and made to be long-lasting with fun and colourful designs that make you want to take it out when shopping. The bags are made from thick polyester so are waterproof and durable.

The Ball & Chain Fair features the brand's signature RED LABEL bags and welcomes the all-new BLUE LABEL models. Help protect the environment by picking up your very own eco bag.