Pokemon Begins Third Collaboration with American Artist Daniel Arsham at Five Tokyo Venues
The Pokemon Company International has announced another collaboration with American artist Daniel Arsham. Five exhibitions titled "A Ripple in Time" will open this February at Nanzuka Underground, Sogetsu Plaza, Nanzuka 2G, Roppongi Hills 66 Plaza, and 3110NZ by LDH Kitchen. Arsham created over 20 sculptures for the project, as well as a number of paintings and drawings. The exhibitions will also feature an anime short produced by Arsham in collaboration with the company. 
The first exhibition will open at Roppongi Hills 66 Plaza on February 5, with the other exhibitions opening throughout the month.
Merchandise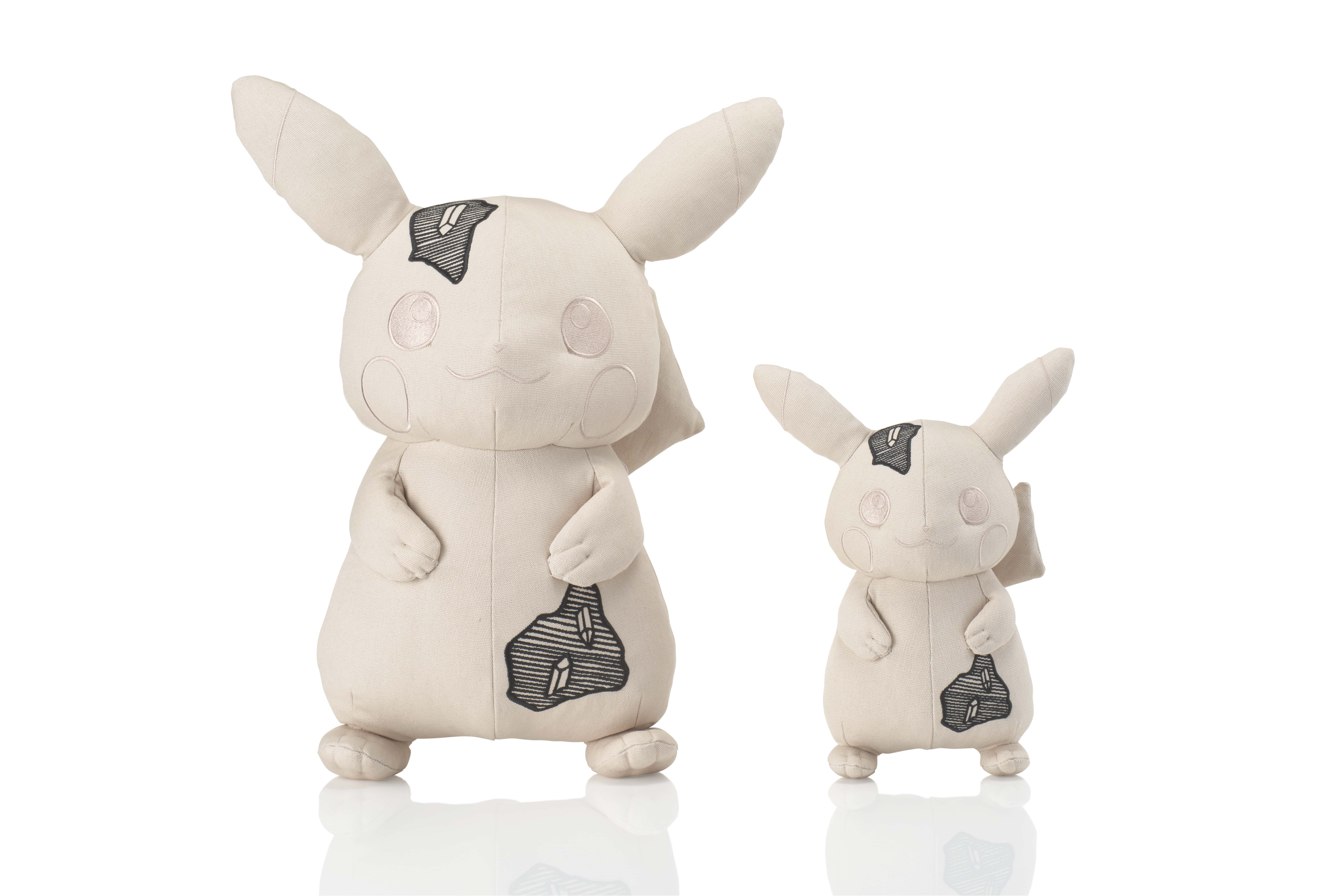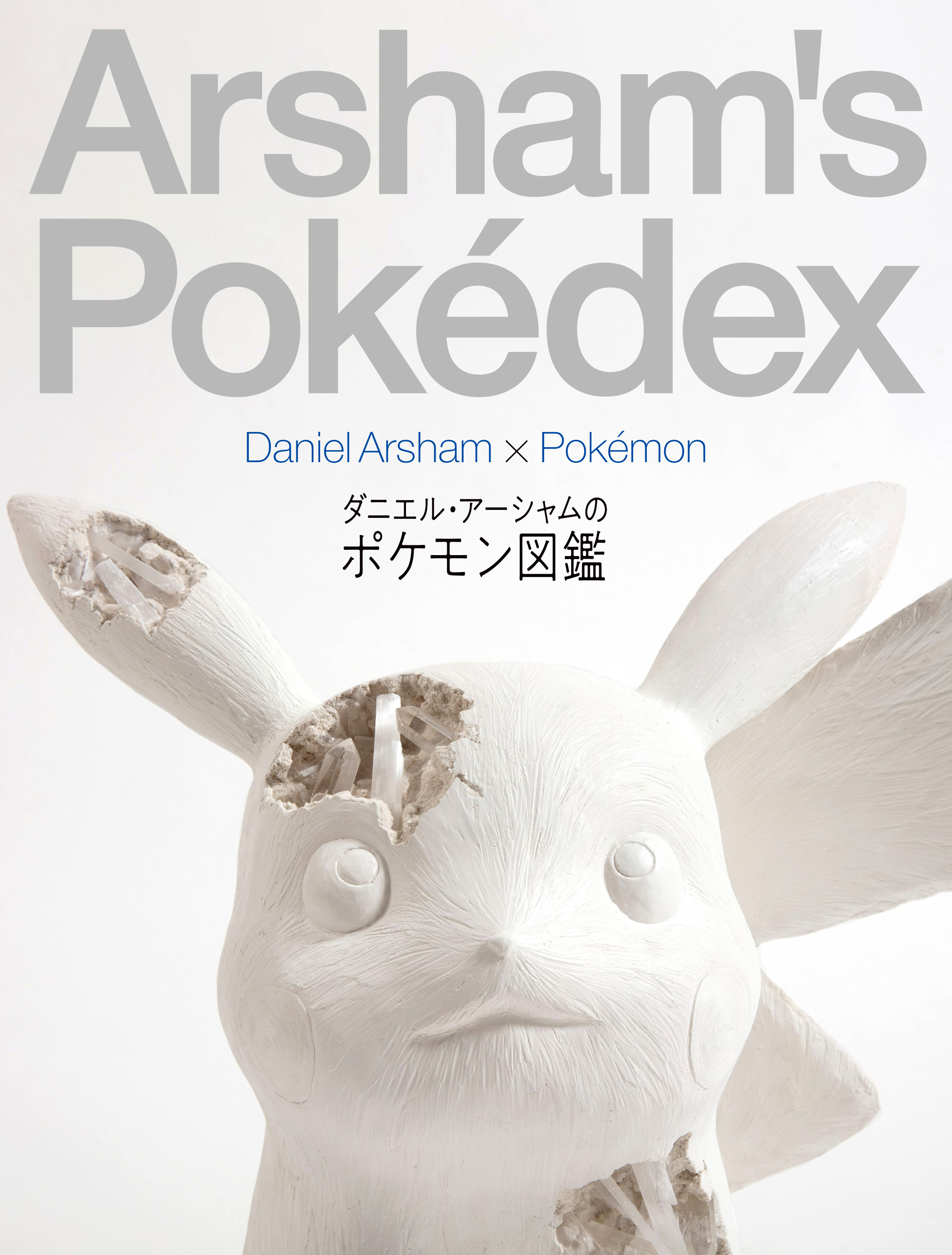 The collaborative anime short, "A Ripple in Time" by Pokemon x Daniel Arsham, is being made with Kunihiko Yuyama, who has acted as the general director of the Pokemon anime series since it began in 1997. A preview has been uploaded to YouTube. 
During the event period, Nanzuka Underground will sell a number of works including a Pikachu plush, while Nanzuka 2G will offer a new lineup of t-shirts, sweatshirts, keychains, and other limited-edition items. A 'Japanese Stone Crystalized Mew Card' made in collaboration with Daniel Arsham and Eyefunny Objects will also be on sale.
On February 4, a book containing the collection of works found at last year's Relics of Kanto Through Time exhibition will go on sale, also including some new works and interviews. 
©Daniel Arsham Courtesy of NANZUKA
©2022 Pokémon. ©1995-2022 Nintendo/Creatures Inc. /GAME FREAK inc.
©Nintendo・Creatures・GAME FREAK・TV Tokyo・ShoPro・JR Kikaku ©Pokémon
Special Thanks to ArigaHitoshi and Kotobukiya Co., LTD.
Special Thanks to TOMY COMPANY,
Information
"A Ripple in Time" by Pokémon x Daniel Arsham
February 12 – March 27, 2022
NANZUKA UNDERGROUND (Jingumae)
3-30-10 Jingumae, Shibuya, Tokyo

Ancient Power: Hidden in the Ruins
February 11 – March 6, 2022
NANZUKA 2G (Shibuya)
Shibuya PARCO 2F (15-1 Udagawacho, Shibuya, Tokyo)

Field Research
February 8 – March 6, 2022
3110NZ by LDH kitchen (Nakameguro)
1-18-7 Aobadai, Meguro-ku, Tokyo

Hidden within the Tall Grass
February 11 – February 20, 2022
Sogetsu Plaza (Aoyama-Itchome) 
7-2-21 Akasaka, Minato-ku, Tokyo

Pokemon of Future Past
February 5 – February 26, 2022
Roppongi Hills 66 Plaza
6-4-1 Roppongi, Minato-ku, Tokyo
Official Site: https://arsham-pokemon.nanzuka.com/
RELATED ENTRIES
Sanrio Characters Inspire Limited Edition Sweets at Ministop Convenience Stores

Japanese convenience store chain Ministop has just released some original sweets inspired by Sanrio's most popular characters! The sweets are served up in adorable glasses and are only available while supplies last.

Sanrio Characters Black Tea Brownie

Design: Kerokerokeroppi, Hello Kitty, Tuxedo Sam, Marroncream

Sanrio Characters Chocolate Brownie

The pastel-colored glasses have a retro feel and can be reused as drinking glasses or containers for homemade sweets. Sustainable and adorable, come grab these brownies while you can!

Ⓒ 2022 SANRIO CO.,LTD

Information

Ministop x Sanrio Characters

Black Tea Brownie / Sanrio Characters Chocolate Brownie  

Price: ¥465 (Tax Included)

Available: May 19 – June 2, 2022 

Gelato Pique Announces Collaboration with Twin Pandas Xiao Xiao and Lei Lei

The Japanese loungewear brand gelato pique has launched a new series inspired by the twin pandas Xiao Xiao and Lei Lei living at Ueno Zoo! The adorable new items went on sale on May 12, 2022. 

The Ueno Zoo is the oldest zoo in Japan. Located in Taito-ku, it was first opened in March 1882.

To commemorate Xiao Xiao and Lei Lei's first birthday, gelato pique has created an incredible collection of loungewear and sundries. A portion of the proceeds will be given to the Giant Panda Conservation Support Fund to support education regarding pandas and conservation activities at the zoo.

Xiao Xiao & Lei Lei Collaboration

Roomwear Set

Panda Blanket

Panda Multi-use Cover

gelato pique Original Panda Series

Panda Hoodie & Shorts Set

Panda Print T-Shirt / Shorts / Dress

Panda Glass

Small Panda Reuseable Bag

Online Exclusives

3-piece Panda Set

gelato pique Sleep

3-piece Panda Print Bed Set (Single) / Pillow Case with Panda Ears / Panda Nightcap / Panda Rug

The Panda Series celebrates both the cute twin pandas at Ueno Zoo and all other pandas around the world. Still an endangered species, gelato pique wants to help these big animals however they can. The new collection's theme is "happy time at home."

Panda lovers shouldn't miss grabbing something cozy from this new collection!

Touhou Project and One Night Werewolf Collaboration Items Now Available

ARMA BIANCA, an online store specializing in original goods, is now taking orders for limited-time collaboration items between Touhou Project and One Night Werewolf!

Lineup

One Night Werewolf Collaboration – Pixel Art Ver.

Acrylic Stand

Preorder Purchase Bonus

Acrylic Keychain

Preorder Purchase Bonus

Pin

Preorder Purchase Bonus

T-Shirt

Hoodie

Clear Folder

Mug

Pen

 

One Night Werewolf is a card game where players take on the role of a Villager, a Werewolf, or a number of special characters with unique abilities. The goal is to figure out who the Werewolves are and to kill at least one in order to win!

The Touhou characters featured in the collaboration include Reimu Hakurei, Marisa Kirisame, Cirno, Youmu Konpaku, Sakuya Izayoi, Satori Komeiji, Koishi Komeiji, Remilia Scarlet, Flandre Scarlet, and Kagerou Imaizumi. 

A BATHING APE Releases Dragon Ball Z Majin Buu Collection

Japan's top streetwear brand A BATHING APE is releasing a new collection inspired by Dragon Ball Z! The two first collaborated in 2016 starting with imagery inspired by Son Goku's childhood. In June 2020, the company released a collection themed around the Cell arc.

Lineup

The newest collection was inspired by the final arc of the series, the Buu Saga, expressed in the style of BABY MILO.


The main characters from the series–Goku, Vegeta, Majin Buu, and Piccolo–are all depicted in BABY MILO style. In addition, characters such as Mr. Satan and Uub appear, perfect for more hardcore fans wanting to see lesser-known characters represented.


The lineup includes a coach jacket and hoodie featuring newly-drawn illustrations inspired by the final episode. Don't miss this special collaboration!

Information

A BATHING APE x Dragon Ball Z

Release Date: May 21, 2022
Where to Buy: A BATHING APE Authorized Retailers, BAPE.COM Web Store

For Preorder
Coach Jacket

Preorders start May 21, 2022 (Preorders will end when the item is sold out.)
Item to ship in early July
*Regular items and preorder items cannot be purchased in one order.

Official Site: https://bape.com/pages/dragon-ball-z

Ariake Garden at Izumitenku Bathhouse in Tokyo Collaborates with Love Live! for the Third Time

Ariake Garden at the Izumitenku public bath facility in Tokyo will be teaming up with Love Live! Nijigasaki High School Idol Club for the third time! The new collaboration will begin on June 6, 2022, and will include towels decorated with brand-new illustrations of the girls in yukata. Special drinks will also be for sale.

Original Merchandise

Love Live! Nijigasaki High School Idol Club Towel

Izumitenku Bathhouse Original Bath Salts (Set of 2, Yukata version) / Includes random sticker (Yukata version)

Original Drawstring Bag

Collaboration Drinks

Why not come enjoy the world of Love Live while relaxing in a natural hot spring?

U-Treasure Announces Pokemon Ring and Necklace Inspired by Snorlax

The U-Treasure brand is known for releasing incredible jewelry for adults based on beloved brands and characters. The company is now taking orders for two pieces of Pokemon jewelry inspired by everyone's favorite chunky roadblock, Snorlax! Orders are open until June 21, 2022. Snorlax appears in all his glory and is covered with a glossy black finish. 

Snorlax Silver Ring / Snorlax Silver Necklace

How about grabbing some Snorlax jewelry for yourself or a loved one? (Maybe it's not the best ring to propose with, though.) 

HARAJUKU App Launches Collaboration with Love Live! Super Star!! at Famous Takeshita-dori

From May 20 until June 5, 2022, AppBank is bringing fans of Love Live! Superstar!! a special treat in collaboration with the HARAJUKU app! By launching the app at a check-in spot in Harajuku, users can win a limited-edition Love Live! toy at random, such as acrylic keychains or pins.

App Splash Page

HARAJUKU Map

Random Toy Screen

For those winning a toy, the item can be picked up in front of the CUTE CUBE HARAJUKU Love Live! Superstar!! Wall Panel or at YURINAN Harajuku Takeshita-dori Yu-rin An. In celebration of the event, CUTE CUBE HARAJUKU will be featuring Love Live wall panels during this period, so be sure to go get some great pictures!

XLARGE Releases Dragon Ball Collaboration Collection Featuring Popular Characters

Fashion brand XLARGE has announced a new collaboration to commemorate the upcoming release of Dragon Ball Super: Super Hero in theaters. The film will see the return of the Red Ribbon Army, which Gohan, Piccolo, and other popular characters will have to defeat. Check out the collection below–is your favorite fighter in the lineup?

Collection

XLARGE×DRAGON BALL GOHAN S/S TEE

XLARGE×DRAGON BALL PICCOLO S/S TEE

XLARGE×DRAGON BALL CAPSULE CORP JUMPSUIT

XLARGE×DRAGON BALL ANDROID18 S/S TEE

XLARGE×DRAGON BALL BULMA S/S TEE

XLARGE×DRAGON BALL TRUNKS S/S TEE


The collection includes T-shirts featuring Gohan, Piccolo, Bulma, Android 18, and Trunks. Items will be available online and in select stores nationwide!


Information

XLARGE x Dragon Ball

Online Store
https://calif.cc/blogs/feature/220518xl_dragonball

Lottery: May 18, 12:00 – May 19, 11:59

*Winners to be Announced on May 20, 12:00

ZOZO
https://zozo.jp/shop/xlarge/
Available May 21, 12:00~

Available in-store: 

XLARGE locations nationwide, XLARGE/X-girl locations (excluding outlets)

May 21~

*The XLARGE x DRAGON BALL Capsule Corp Jumpsuit will only be available at the calif online store and ZOZOTOWN.

Limited Edition Sake Released Alongside NFT Art to Share the Value of Japanese Spirits with the World

Two incredible new Junmai Daiginjo bottles, the highest-quality sake, have been released in limited quantities. Hitou ASCENDING and Touka ILLUMINATING were made by sustainable means and incorporate NFT art to share the process of sake creation with the world.

 

While sake companies keep traditional Japanese production methods alive, some are seeking to solve problems in the sake industry by turning to current technology, like the blockchain and NFTs. In this age of convenience and automation, this particular sake maker is aiming to show the true value and authenticity of Japanese craftsmanship to the rest of the world. 

Certain types of sake can only be made and enjoyed at certain times of the year, as they are not suitable for storage at room temperature and can only be consumed for a brief period to get the best taste. Many sake fans around the world might not be aware of this, so the new NFT collaboration aims to educate!

 

The bottles contain unique ukiyo-e NFT art prints of a dragon and phoenix on the bottle, respectively. Those who purchase a bottle will also find the year of production and bottle number etched onto the glass with lacquer. Be sure to keep the bottle even after the delicious sake is gone!

Story

Rice / Tobe Rice
In Tokamachi, Niigata Prefecture, farmers have been cultivating this unique brand of Koshihikari rice without the help of pesticides or fertilizers for over two decades. The rice is called the best in all of Japan, and one-third of its yield is used to make sake.

Water / Pure Groundwater

The Japan Median Tectonic Line, also known as the 'Dragon's Vein,' is a massive fault line that is home to numerous sacred sites, including  Suwa Grand Shrine, Toyokawa Inari Shrine, Tenkawa Benzaiten Shrine, Ise Grand Shrine, and the Koyasan Mountain. The groundwater found here is some of the purest found in Japan and flows from the Bungui Pass in Ina, Nagano Prefecture. The pass has been featured in many publications as one of the most famous power spots in Japan.

Brewing / Ono Brewery

While dealing with some of the harshest winter weather in Japan, the brewery has continued to create sake the old-fashioned way–with human hands. For the creation of these two bottles, the brewers took on the challenge of making a very small amount of sake, something they had never done before. Based on the concept of "making the most of the environment," the rice was prepared in a special room with no air conditioning under the watchful eye of the master brewer.

Bottle Art/ Ukiyo-e Artist, Shun
The art displayed on the bottle is printed in a unique way, allowing it to be put on display separately. The Japanese-style art is perfect for the collaboration and was inspired by one specific hope: that a new path will open to those who work hard after the many difficulties and troubles caused by the pandemic.

Bottle Making / Maruyoshi Kosaka Wood & Urushi Works


The circular label symbolizes the moon (water) and the sun (fire), each representing a world where different values are not only accepted but welcomed. Hand-painted and made with pure platinum and gold leaf by the talented craftsman at Maruyoshi Kosaka Wood & Urushi Works in Shiojiri, Nagano, these advanced painting techniques are sure to impress.

Each Bottle Features the Brewing Year, Number Printed in Lacquer

Marked with a unique serial number, all proceeds from the sales of these special sakes will be used to maintain and promote sustainable agriculture, support sake brewers, and bring traditional Japanese craftsmanship to the world.

Information

Junmai Daiginjo – 'Hitou ASCENDING,' 'Touka ILLUMINATING'

Limited Quantity
Official Site: https://hitoutouka.com/

Niponbashi Takashimaya's Le Cafe de Joel Robuchon Collaborates with Gaspard and Lisa on Limited Time Menu

Le Cafe de Joel Robuchon, located inside Niponbashi Takashimaya, is now offering a special menu in collaboration with the French children's book characters Gaspard and Lisa! These items will be available until May 31, 2022.

Collaboration Menu

Gaspard and Lisa Plate

Strawberry Galette with Gaspard and Lisa (Served with coffee or tea)

Exclusive Merchandise

Original Pouch

Coaster

 

Visitors can enjoy a Gaspard and Lisa plate complete with two adorable mini-burgers served with fries and strawberry panna cotta. Those wanting a dessert can grab a buckwheat flour galette covered in strawberries!

The location will be decorated with Paris-themed illustrations from the Gaspard and Lisa picture books during the collaboration, and customers will receive an original pouch and limited edition coaster as order bonuses. Be sure not to miss this little slice of France in Tokyo! 

©2022 Anne Gutman & Georg Hallensleben / Hachette Livre

BTS, New Era, and MLB Collaboration Items Available at BAYFLOW

Lifestyle brand BAYFLOW has launched a triple collaboration collection! Stores nationwide are now selling items created by the popular South Korean idol group BTS, headwear and fashion brand New Era, and the MLB, the world's premier professional baseball league.

Dynamite 

Butter

Black Swan 

The designs in this collection incorporate the coloring and artwork found on the covers of the BTS singles Black Swan, Dynamite, and Butter, with the MLB logo. Fans can grab baseball caps, bucket hats, and t-shirts inspired by each song.

BAYFLOW began selling these new items in stores nationwide starting May 13, 2022. In addition, two New Era pop-up shops are open for a limited time at BAYFLOW Kichijoji and AEON Mall Kawaguchi!

Information

BTS x New Era x MLB
Release Date: May 13, 2022
Where to Buy: BAYFLOW stores nationwide
List of Stores: https://www.dot-st.com/m/bayflow/CSfMbStoreListPage.jsp

*Not available at the web store, ZOZOTOWN, or Rakuten.

New Era Pop-up Store
Locations: BAYFLOW Kichijoji, AEON Mall Kawaguchi

Dates:
At BAYFLOW Kichijoji until May 31
At AEON Mall Kawaguchi until June 6

Official Site: https://www.bayflow.jp/

Graniph Releases Items Inspired by Upcoming Dragon Ball Super: Super Hero Film

Japanese apparel brand Graniph has revealed two collaborative t-shirts inspired by the upcoming Dragon Ball Super: Super Hero film! The items are available at the Graniph online store and in select Graniph locations in Japan.

Lineup

'Superhero' T-shirt

'Fusion' T-shirt


The Dragon Ball Super film series has been a huge hit worldwide. The first film, Dragon Ball Super: Broly, was released in 2018. The upcoming film features a completely new story, in which the Red Ribbon Army is reformed and threatening the world yet again. Can our favorite fighters stop the bad guys before they unveil the ultimate evil weapon? Be sure to check out the film when it releases in June, and grab one of these t-shirts to wear to the theater!

ⓒバード・スタジオ/集英社
ⓒ「2022 ドラゴンボール超」製作委員会

Information

Graniph x Dragon Ball Super: Super Hero

Release Date: April 22, 2022

Where to Buy:

Graniph Online Store: https://www.graniph.com
Select Graniff Stores (Excluding some locations for kids)