Fashion watch brand "Wired" have teamed up with the Nintendo franchise "Super Mario Bros" to release a limited edition model wristwatch. The watch is priced at a bargain ¥18,000 (tax exlc.) and will be available at all "Wired" stores around Japan from September 8th.
"Wired" is a brand that established back in 2000 that produces next-generation watches from Tokyo that combine fashion with technology. The brand is based on the concept of "From Japan to the world."
The new limited edition models from "Wired" sees a collaboration with the internationally renowned video game "Super Mario Bros." which has continued to reign since its first release more than 30 years ago. The watches have 2 different dial designs and come in a special box. The designs as a whole have lots of little Mario references.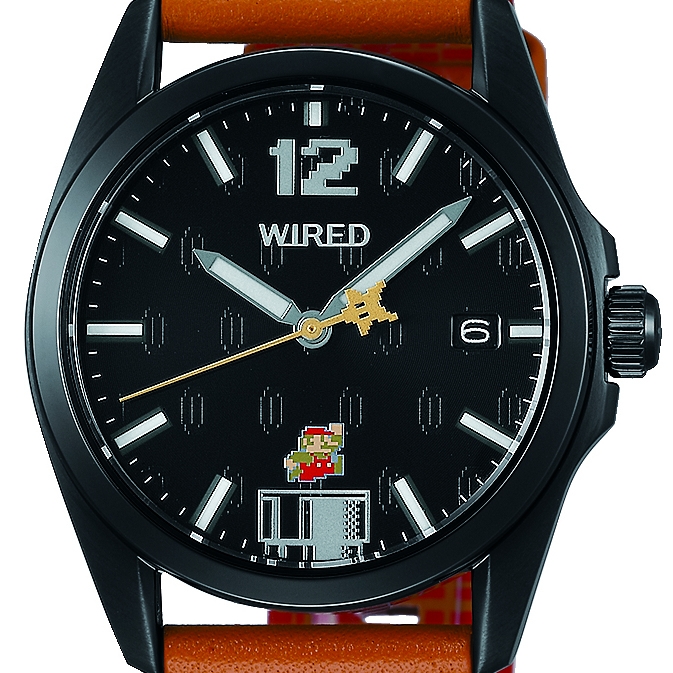 The first model (AGAK702) has that retro video game look. It has a black background with coins that are visible depending on what angle you look at the watch. The second hand dial is designed around the Super Star, and of course we have Mario positioned above a pipe.
The second model (AGAK703) is based on the classic "World 1-1" level – the very first level in the original Super Mario Bros. game that any fans of the game will instantly recognise – with a more colourful pop look. It has a black case and strap, a Goomba, a mushroom, question blocks and pretty much anything that will hit you with that feeling of nostalgia.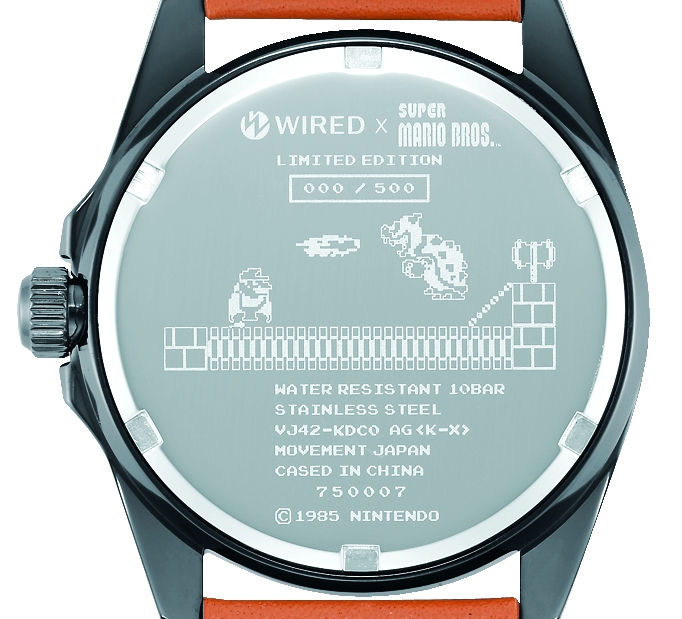 And since this is such a special model, they even went and added the classic final scene of Mario vs. Bowser on the back. Plus, since these are limited edition, each watch also has a serial number. But it doesn't stop there. The winding knobs also have a star on them, the underside of the straps have a Goomba on it, and they come in a stylish box. The watches are littered with little Mario Easter eggs that all gamers will know.
Now you can reminisce and support your favourite video game every day while looking stylish with these fun watches from Wired.
■Information
Wired×Super Mario Bros.
Price: ¥18,000 (tax excl.)
On Sale: September 8, 2017
For full details, visit http://w-wired.com/
Related article:Swedish watch brand TRIWA limited sale in Japan – order yours this Autumn.
Related article:Master Watchmaker Franck Muller Releases New "Rising Sun" Watch in His Vanguard Series!