Get Involved in the "Hirosaki Apple Design Award 2017" for a Chance to Win €8000!
"Hirosaki Design Week" is a project led by the city of Hirosaki in Aomori Prefecture. In collaboration with the Italian design site "designboom," Hirosaki Design Week are bringing a new international competition themed around "apples," a symbolic fruit of Hirosaki.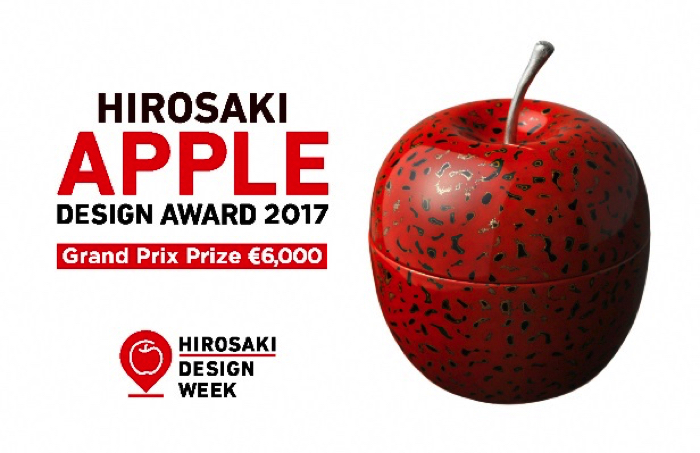 The competition is accepting all apple themed works from around the globe and invite all new ideas and concepts to deliver to the world, from graphic design to general art pieces, products, films, and more – whatever it is you have to show they want to see it.
100-150 of the best pieces that are handed in will be selected to be displayed at the "Hirosaki Creators Exhibition" panel at "Hirosaki Design Week 'Apples'" in October.
One person will be selected as the winner of the grand prize to receive 6000 euros. There will also be two semi-grand prize winners selected to receive 1000 euros.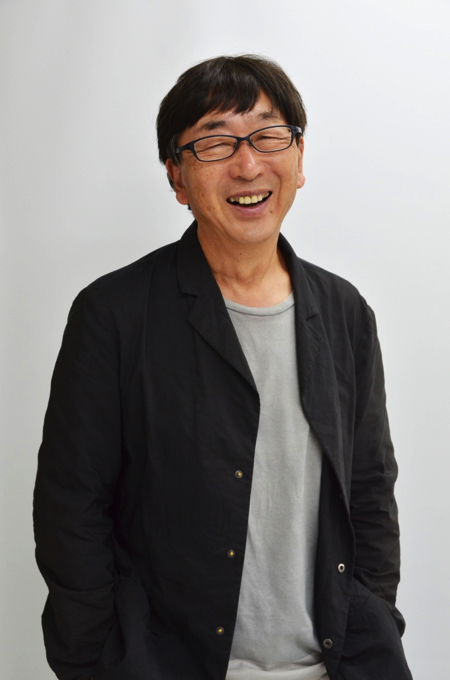 Judging the competition will be the well-known Japanese architect Toyo Ito, who took home 2017 UIA Gold Medal on July 28, 2017.
The Hirosaki Apple Design Award 2017 is also open to elementary school students. The best works from them will also be selected for the "Hirosaki Creators Exhibition."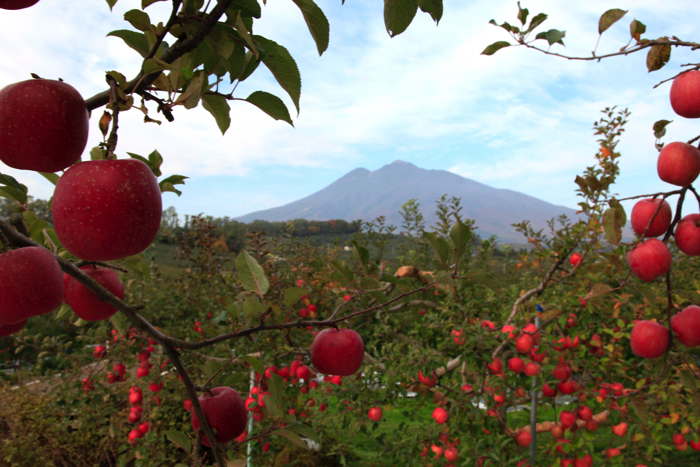 All people who love to create are invited to get involved. If you're one of those people then you'd best get started. Get creating something and deliver the charm of Hirosaki to the world!
関連記事:攝影師・蜷川實花鏡頭下的香港「蜷川實花 × 香港 by Cathay Pacific」
関連記事:新江之島水族館體驗夜晚的水族館♪ ENOSUI"Night Wonder Aquarium 2017"
RELATED ENTRIES
Witness Beautiful Japanese Art at Hotel Gajoen Tokyo's 100 Step Staircase

Those interested in Japanese art should most definitely visit the hotel and museum Hotel Gajoen Tokyo which is now holding the 5th Wa no Akari x Hyakudan Kaidan art exhibition until September 1.

It is taking place at its Hyakudan Kaidan, or '100 Steps Staircase'―which was registered by Tokyo Prefecture as a Tangible Cultural Property in 2009 for its exceptional architecture and artistic beauty. This year's event has been made bigger and better with brand new exhibits.

Visitors will ride the exquisitely decorated elevator and first come to an Aomori Nebuta Festival-style float as pictured above with its bright colours and angry gaze. This piece was created specially for the event. It also gives off an original summery smell too.

As you follow the path deeper into the exhibition―having first taken off your shoes―you will come a line of cloth crafts. You can switch on the lights inside to light up each piece which radiate the natural colours of the material. There are many cloth work pieces on display to enjoy.

This is what it looks like when looking up the 100 Step Staircase from the bottom. You will come to several rooms when ascending the stairs with light displays in them.

This is the first room inside which is a display created by bamboo lighting artist NITTAKE from Nichinan, Miyazaki. The bamboo is beautiful on its own but even more so when the lights are turned on in a dark room as the entire room is turned into artwork itself.

Continuing on you come to the "Nagasaki Lantern Festival." You can see the lights before you even enter the room and they plunge you into that Japanese festival atmosphere. It's truly spectacular inside. It's different from the previous room which was dark with lights hanging from it. It's even more bright and colourful. It made me want to visit the real Nagasaki Lantern Festival which boasts 1 million visitors every year.

This room contains umbrella art using Japanese umbrellas from Yamaga, Kumamoto. The colours of the umbrellas turn the room into something magical. The room has a relaxing, soothing vibe to it that makes you want to gaze in silence.

Dangling further up the stairs are wind chimes which continue the summer vibes.

There are many unique art pieces too such as these goldfish from Yanai, Yamaguchi. There is artwork from around 40 individuals and groups so there is lots to be discovered. Take your time to admire each and every thing in there.

The stairs actually go up to 99. Once you have seen the final exhibition on the top floor it's time to return to the bottom where you take your shoes off.

Whether you're interested in art or Japanese culture, this exciting event is one not to be missed this summer.

Information

Wa no Akari x Hyakudan Kaidan 2019 ~Kokoro no Shikisai~

Location: Hotel Gajoen Tokyo (1-8-1 Shitameguro, Meguro Ward, Tokyo)

Running: July 6, 2019 – September 1, 2019

Opening Hours: [Mon-Thurs] 10:00-17:00 (Last Entries 16:30) / [Fri-Sat & August 11-18] 10:00-20:00 (Last Entries 19:30)

*Photography allowed (Tripods, flash and photography for business purposes forbidden)

Price: Same-Day ¥1,600 / Advanced ¥1,300 (Special Advanced Price of ¥1,100 Until July 5) / University & High School Students ¥1,200 / Elementary & Junior High School Students ¥600

*Student ID required. Preschoolers permitted free entry.

TEL: 03-5434-3140

Online Tickets: https://www.e-tix.jp/100event/#akari

Official Website: https://www.hotelgajoen-tokyo.com/100event/wanoakari2019

Sebastian Masuda And Other Phenomenal Artists Create Outstanding Doraemon Exhibition

28 artist groups and individuals have created artistic pieces to represent Japan's favourite animated character Doraemon. From July 12 to September 23, 2019, you can see these magnificent creations at the Doraemon Exhibition Osaka 2019 which will take place at Osaka Culturarium at Tempozan.

The Doraemon Exhibition Osaka 2019 features a range of artists who exhibit their works in Japan and even in foreign countries. This is a fantastic chance to meet a range of new Doraemon that the world has never seen. This event covers a range of genres through modern art that is overflowing with creativity and dedication for the anime character that has grasped the nation. 

On July 11, the day before the opening of the exhibition, there was a special opening ceremony and private viewing event held exclusively for staff and the press, which was a massive success. 

Press releases of the event reveal that artists Yasumasa Morimura and Sebastian Masuda were present at the ceremony for photos and greetings. 

Yasumasa Morimura commented with deep emotion: "I am so happy to have finally taken part in the Doraemon Exhibition. For this creation, I used lots of paper to make the costumes. I collaborated with Junko Koike, collecting lots of Doraemon manga as raw materials for the dress. As Doraemon has the power to manipulate time and space, and has the ability to create a door that leads to anywhere he desires, I thought a grey dress would be appropriate. In fact, the entire exhibition venue is just like the inside of Doraemon's pocket ー it is packed with the work of 28 solo artists and groups. What a fun experience it is. I hope that many people in the Kansai region come see this," he explained.

Sebastian Masuda commented: "I'm actually the same age as Doraemon and I share the same birthday as Noby; the main character from the series. I was born with a love for Doraemon."

He then commented on his art piece: "I actually wanted to make it as big as the Budha statue at Todaiji Temple in Nara, but we wouldn't be able to fit it in the venue so I made it two metres tall instead", he laughed. "I collected materials from markets from all around the world, so the final piece is literally made up of the colours of the world," he continued. 

His message to the people of Osaka is: "I would love it if lots of children came to see this. It would really make my day to hear reactions from them like "whoa, it's huge" or "that's so cool!""

Please come stop by to visit your favourite Doraemon!

Information

The Doraemon Exhibition Osaka 2019

Running: July 12, 2019  ー September 23, 2019 (74 days) 

※ No closed days.

Venue:  Osaka Culturarium at Tempozan (next to the Osaka Aquarium Kaiyukan) 

Address: 1-5-10, Kaigandori, Minato Ward, Osaka

Open: 10:00 ー 17:00 ※ Last entries: 30 mins before closing time 

Entry prices

General:¥1,500

Middle/High School: ¥1,200

4 y/o ー Elementary School: ¥800

Enquiries: (Hello Dial)  TEL: 050-5542-8600 (8:00 ー 22:00, no holidays)

From Wine to Hydrangeas Taste the Regional Shaved Ice Flavours of Japan at Hoshino Resorts KAI

Hoshino Resorts hot spring ryokan brand KAI is offering guests the opportunity to explore different regional shaved ice desserts that are served with delicious regional syrups and toppings. Shaved ice is a traditional summer dessert that was even mentioned in the famous work The Pillow Book, which was written by Sei Shonagon during her time as Empress Consort Teishi's court lady during the 990s and early 1000s of the Heian period.

The concept of KAI expresses both originality and the thirst for experimenting to make something new. The event offers a range of original flavours, embracing the Japanese tradition of eating flavoured shaved ice to battle the heat of summer. From wine-flavoured shaved ice in Nagano, to Hydrangea shaved ice at Hakone, this is the perfect opportunity to try a range of shaved ice desserts that are full of vibrant colours. These regional flavours are sure to spark your curiosity for discovery in that region. 

Wine Shaved Ice: Hoshino Resorts KAI Matsumoto (Asama Onsen, Nagano)

The cone-shaped region of Kikyogahara, which is located next to Matsumoto city, is well known for its wine production. This area produces around 50 different kinds of Kikyogahara wine. The flavoured syrup for this shaved ice comes from concord grape wine sourced from Kikyogahara. Each porcelain bowl for the dessert is handmade. Customers can enjoy the smooth, rounded feel of the grape pattern on the bowl as they dig into their dessert. As the alcohol is burned out of the dish, even those who do not like alcohol can enjoy this mature dessert. From the carefully prepared wine syrup to the handmade bowl, you will be able to feel all the hard work put into the making of these luxurious desserts. This is the perfect way to cool off after a hot day.

Hydrangea Shaved Ice: Hoshino Resorts KAI Hakone

Due to the altitude differences at Hakone, you can enjoy the beautiful hydrangeas for an even longer time than other areas of Japan. There is a Hydrangea train (Ajisai Densha) that runs up the mountains providing passengers with the beautiful view of blooming flowers, creating the perfect summer memories. Observing the large groups of flowers in full bloom fills you with such a refreshing feeling. Their beautiful colours are expressed in the colour of this hydrangea shaved ice.  

Strawberry Shaved Ice: Hoshino Resorts KAI Nikko (Chuzenji Onsen, Tochigi)

Tochigi prefecture has been Japan's no.1 producer of strawberries for 50 years straight. This shaved ice is served in a strawberry-shaped bowl and is served with sweet yet slightly sour strawberry syrup and a topping of bittersweet matcha sauce. Here, you can enjoy a cool evening up 1,300 metres high overlooking beautiful scenery from inside the establishment whose spectacular interior that boasts Tochigi's traditional art of Kanuma Kanoko craft. 

Tomato Flavoured Shaved Ice: Hoshino Resorts KAI Aso (Sonomoto, Oita)

As tomatoes thrive during the summer, this tomato shaved ice is the perfect way to cool down. This shaved ice is sweet and slightly sour and the vibrant red colour is enough to refresh you. Tomatoes are low in calories and contain an abundant range of healthy nutrients. They are also high in vitamin C which is good for your skin and is known for helping prevent illness. Tomatoes are also a good supply of vitamin E, which is good at slowing the effects of aging. Take a seat on the terrace and enjoy your shaved ice as a refreshing breeze rolls by. This is the perfect way to enjoy a cool summer with a healthy and delicious dessert. 

Neputa Shaved Ice: Hoshino Resorts KAI Tsugaru (Owani Onsen, Aomori)

The Neputa Shaved Ice represents the Hirosaki Neputa Festival that takes place in the summer at the old castle town of Hirosaki. To represent Tsugaru Vidro coloured glass, which is an important part of Tsugaru culture, red, blue and green coloured jelly pieces decorate the top of the shaved ice. These colours also represent the vibrant colours of Neputa festival. This Instagram-worthy dessert shows off the best of the fresh colours of Tsugaru. 

Information

Kai Regional Shaved Ice Desserts 2019

Running: July 13, 2019 – August 31, 2019

Entry: Free

Hoshino Resorts Kai Official Website: https://kai-ryokan.jp/

Teasing Master Takagi-san Season 2 Celebrated With Exhibition at Shibuya PARCO

An exhibition will be held at the Shibuya branch of shopping complex PARCO to celebrate the forthcoming second season of the popular anime adaptation of Teasing Master Takagi-san which will begin airing on July 7.

Teasing Master Takagi-san is an ongoing romantic comedy and slice of life manga series by Sōichirō Yamamoto serialised in Monthly Shōnen Sunday. The manga has sold over 7 million copies. The first season of the anime series aired from January to March last with an OVA in July.

The exhibition will plunge fans of the series into its world with original illustrations for the anime and manga and more on display. Fans can also get their hands on exclusive merchandise including capsule toys and canvas art.

A3 Poster – ¥1,000 (Tax Included)

Acrylic Key Rings (7 Designs) – ¥500 (Tax Included) *Capsule toy; design given is random

Folder Set: ¥1,200 (Tax Included)

Canvas Art: ¥2,500 (Tax Included)

Fans of Takagi and her antics with Nishikata won't want to miss out on this special limited-run exhibition.

©2019 Sōichirō Yamamoto・Shogakukan/Teasing Master Takagi-san Season 2 Production Committee

Information

Teasing Master Takagi-san Exhibition

Location: GALLERY X BY PARCO (13-17 Udagawacho, Shibuya, Tokyo)

Running: July 11 – 22, 2019

Opening Hours: 11:00-20:00

Entry: Free

Event Page: https://art.parco.jp/galleryx/detail/?id=254

The Entire World Is Curious About PAPABUBBLE's Candy Art Museum To Open In Ginza

Described as the "most interesting sweets shop in the world", PAPABUBBLE sells a range of cute and fun confections. On July 1, PAPABUBBLE will open a Candy Art Museum on basement floor 2 of GINZA SIX.

PAPABUBBLE has set up shop in over 30 cities worldwide. The main shop will contain art pieces made from candy. Considering all the candy shops that are currently out there in the world, nobody has ever seen anything quite like this before. 

The museum contains around 20 different ornaments that are edible sweets. Visitors who wish to purchase the ornaments can do so. Besides the standard sweets, the display items and range of sweets for sale will be changed every day. 

When the museum opens in July, visitors will be able to enjoy the wonderful texture and flavour of candy lampshades, enjoy the artistic and charming glow of candy mushrooms, and gaze in bewilderment at an antique vase baumkuchen cake. 

To commemorate its grand opening, customers who spend more than ¥5,000 (after tax) on display items or on the sweets shop range will receive either a soft gummy brain or soft gummy dentures. This campaign will be running throughout July. 

Along with the grand opening of the art museum, there will also be Ginza-limited products on sale that are completely unique to the Ginza branch. The lineup includes sweets made from ingredients that are rarely seen in Japan. This includes colourful and fruity chocolate such as rocky roads and soft candy sweets made from snow sugar. PAPABUBBLE will also sell souvenirs that represent Ginza such as Kirihako boxes which are beautiful boxes made from wood. 

If you are in Tokyo, you just cannot miss this museum that is overflowing with originality.

Information

Candy Art Museum by PAPABUBBLE (Gallery of Sweets Art by PAPABUBBLE)

Address: B2F, 6-10-1, Ginza, Chuo Ward, Tokyo 

Opens: July 1, 2019 

Opening Hours: Mondays ー Sundays (10:30 ー 20:30)

TEL: 03-6228-5535

PAPABUBBLE JAPAN Official Website: http://www.papabubble.jp

KAWS' HOLIDAY Scultupure Makes its Way to Mount Fuji With Merchandise Collection

The next stop for New York-based contemporary artist KAWS' HOLIDAY sculpture known as COMPANION is Mount Fuji. The 40-meter long art piece will arrive near the mountain on July 18 as teased in a sketch drawn by KAWS.

The HOLIDAY project is a collaboration between KAWS and Hong Kong-based creative studio AllRightsReserved. The COMPANION has made his way around Seoul, Taipei and Hong Kong, with his fourth stop set for the land of the rising sun's World Heritage Site and symbol Mount Fuji.

KAWS:HOLIDAY JAPAN is a camping experience sponsored by Herschel Supply where visitors can admire the sculpture with Mount Fuji in the background at the Fumotoppara campsite in Shizuoka Prefecture. It will take place from July 19 to 24.

KAWS will travel to Japan to kick off the experience with the "Ceremonial Camp Day" event on July 18. Tickets will go on sale worldwide for just 24 hours via the official website from June 28 at 10:00am (JST). The tickets will roll through a lottery system with 400 randomly selected winners.

Exclusive merchandise will also be available to purchase worldwide over on DING DON Takuhaibin's online store from July 18.

Items include various plush toys, 9.5″ vinyl figures, a set of three kokeshi dolls, a set of four ceramic plates, t-shirts, cushions and more. They are all limited in stock so be sure to get your hands on them quick. There will also be Japan-exclusive colours for the t-shirts and plush toys too.

Information

KAWS: HOLIDAY JAPAN
Running: July 18, 2019 – July 24, 2019
Location: Fumotoppara Campsite
Address: 156 Fumoto, Fujinomiya, Shizuoka Prefecture

KAWS: HOLIDAY JAPAN Ceremonial Camp Day
Date: July 18, 201
Ticket Window: June 28, 2019 at 10:00 (JST) – June 29, 2019 at 10:00 (JST)
Event Details: https://kawsholidayjp.dingdongtakuhaibin.com/en

KAWS:HOLIDAY Merchandise Collection

On Sale: July 18, 2019 at 10:00 (JST)

DING DONG Takuhaibin: http://www.dingdongtakuhaibin.com/

Payment Methods: PayPal, Visa, MasterCard, American Express and Discover

*Limited supplies

Indulge In The Best Melon Experience At Japan's First Melon Factory Antenna Shop

Tsugaru, Aomori is known for its delicious melons. On July 7, Japan's first melon factory called Melon to Roman will open its first ever antenna shop in Kagurazaka, Tokyo. Here, a range of delicious melon-themed desserts and drinks will be developed for customers to try out Aomori melon treats.

Recently, melons are becoming less and less popular in Japan. As a result, Melon to Roman was established to spread the love of melons countrywide.

The melon factory uses 10,400 tonnes of melons each year, meaning that Tsugaru alone creates 70% of Aomori's melon produce. The melon desserts at the antenna shop are made from Tsugaru's special melons. The aim of the antenna shop is to make Tsugaru more famous.

Melon Fruit Sandwich

A melon fruit sandwich is definitely a rare sight. The Melon Fruit Sandwich is made by filling raisin bread with melon pieces. Adults are bound to love its rich flavour. 

Melon Shaved Ice with Fluffy Mousse

The Melon Shaved Ice with Fluffy Mousse consists of fluffy shaved ice made from the juice of the melon. This is topped with a generous serving of foam made out of 100% melon juice.

Luxury Melon Parfait

The melon parfait is the masterpiece of the menu. It is made of three luxurious layers of fresh melon.

The antenna shop provides a number of ways to experience Aomori's melons with all your senses. Witness calligraphy written by original melon ink, listen to the stories of the journey of these melons, touch the drinks coasters that will make you feel like you are touching a melon, and sample different flavours of melon from the food and drinks tasting menus to immerse your sense of taste and smell in the world of melons. There has never been an antenna shop quite like this before. There will also be a video called "The Girl And The Melon" that will be shown at the antenna shop. Some adults might find this video quite emotional.

Immerse yourself fully in the miraculous world of melons and learn about a whole new perspective on melons.

Information

Location: 3-6-92, Kagurazaka, Shinjuku, Tokyo

Grand Opening: July 7, 2019  (11:30 ー 17:30)

Closed: Mondays, Tuesdays & New Year's period

Official Website: melon-roman.com

* Open from July 1

Hotel Gajoen Tokyo to Hold Japanese Art Exhibition at Hyakudan Kaidan

Hotel Gajoen Tokyo is both a museum and a hotel which celebrated its 90th anniversary in December 2018. The establishment is set to hold its 5th Wa no Akari x Hyakudan Kaidan art exhibition at its Hyakudan Kaidan, or '100 Steps Staircase'―which was registered by Tokyo Prefecture as a Tangible Cultural Property in 2009 for its exceptional architecture and artistic beauty.

The event will run from July 6 to September 1 and will feature all-new exhibits from 40 independent artists and groups from around Japan: from Aomori in the north to Kagoshima in the south.

Bamboo Artwork by NIITAKE

Participating in the exhibition for the first time is bamboo artist NIITAKE from Nichinan, Miyazaki. His pieces will include entrancing room installations as well as a colourful collaboration with the Nagasaki Lantern Festival which enjoys an incredible one million visitors.

emullenuett: The Sand Art Duo

emullenuet are an up-and-coming duo who create artwork out of sand. The two of them have created some pieces just for this exhibition such as Japanese ranma transoms.

Edo Furin Wind Chimes

This dramatic exhibit will include lacquer work, glass work, metal carving and more by Tokyo Teshigoto―a group backed by the city of Tokyo which is a collaboration between contemporary designers and traditional Edo techniques which aims to pass down theses kills to the next generation. Summertime furin which chimes will also line the showcase with their delicate designs and sounds. Other contemporary artists will also display their work with Japanese-style paper, allowing for visitors to see cultural assets established during the early Showa period.

Aomori Nebuta

This year's exhibition will also see the return of some legends who have enjoyed popularity at previous runs of the event. As you descend the huge mother-of-pearl raden elevator you will be welcomed by an overwhelming assortment of standout pieces.

Ishimaki Kokeshi

Other popular names include Tadaharu Kawamura, a sculptor who works with natural materials such as leaves, shells and Japanese lantern cherries, and Takatoshi Hayashi who is known for their kokeshi dolls.

Information

Wa no Akari x Hyakudan Kaidan 2019 ~Kokoro no Shikisai~

Location: Hotel Gajoen Tokyo (1-8-1 Shitameguro, Meguro Ward, Tokyo)

Running: July 6, 2019 – September 1, 2019

Opening Hours: [Sun-Thurs] 10:00-17:00 (Last Entries 16:30) / [Fri-Sat & August 11-18] 10:00-20:00 (Last Entries 19:30)

*Photography allowed (Tripods, flash and photography for business purposes forbidden)

Price: Same-Day ¥1,600 / Advanced ¥1,300 (Special Advanced Price of ¥1,100 Until July 5) / University & High School Students ¥1,200 / Elementary & Junior High School Students ¥600

*Student ID required. Preschoolers permitted free entry.

TEL: 03-5434-3140

Online Tickets: https://www.e-tix.jp/100event/#akari

The Premium Bread of Ginza Nishikawa Arrives in Japan's Tohoku Region

Ginza Nishikawa is a popular bread shop that opened its doors in Ginza last autumn. The store has announced that on June 27, it will open its 10th branch in Hirosaki, Aomori―the first to open in the Tohoku region.

The shop sells one product: a high-quality premium loaf whose water content Ginza Nishikawa are very particular about. The bread's chewy and slightly sweet taste is best enjoyed as it is―and on the first day. If left after the first day, you can enjoy a completely different tasting experience. This is because the water content decreases after day one. If toasted from the second day onward, the bread has a deliciously particular aroma which you don't get when the bread is soft.

This bread goes extremely well with Japanese ingredients and condiments, such as kinpira gobo (braised burdock root), nasu miso, narazuke pickles, pollock roe, shuto (pickled bonito entrails mixed with honey, mirin and sake), and so on.

Ginza Nishikawa also recommends eating the bread with alcohol, such as a light and slightly sour red or rosé, or a strong white. It also goes well with sparkling wine, especially brands from Japan. With cocktails, they recommend drinking fruity ones like peach, loquat, or yuzu. Bread is normally seen as a breakfast food, but this bread is also one to be enjoyed in the evening too.

Ginza Nishikawa's bread is handcrafted into delicious loafs that anyone can enjoy at anytime by their skilled bakers. The staff check the temperature of the weather and level of humidity to carefully calculate the rate of water absorption and fermentation time to ensure high quality results every time. And to make sure that the flavour and texture of the bread is exactly the same at every branch, the company created their own evaluation system.

The water in the bread is made with an alkaline ionizer which is what makes it so unique, giving it a smooth texture like silk.

The stores also sell four different cloths that wrap around a single loaf (¥1,296 tax included).

Be sure to stop by Ginza Nishikawa if you're passing through Aomori Prefecture.

Information

Ginza Nishikashi (Hirosaki Branch)

Grand Opening: June 27, 2019

Address: 1-2-9 Miyakawa, Hirosaki, Aomori Prefecture

Opening Hours: 11:00-18:00

*Reservations can be made from June 17, 2019 at 12:00 (JST) onward

Official Website: https://ginza-nishikawa.co.jp/

Get a Night Pass to the teamLab Borderless Digital Art Museum in Odaiba

MORI Building DIGITAL ART MUSEUM: EPSON teamLab Borderless is an art museum co-managed by MORI Building and teamLab which is home to a borderless world without any maps in sight. The museum is currently displaying its spring display until the end of May.

It has been announced that this summer, from July 13 to September 1, the museum will extend its weekday hours to weekend hours where it will stay open until 21:00. They will also begin selling a limited number of Night Passes which enables guests to enter the museum from 18:00 for a closer, more intimate interaction with the exhibitions.

If you'll be in Japan this summer then take advantage of this opportunity to enter teamLab's immersive borderless world of digital art.

Information

MORI Building DIGITAL ART MUSEUM: EPSON teamLab Borderless

Address: 1-3-8 Aomi, Koto Ward, Tokyo

Price: Adults – ¥3,200 / Children – ¥1,000 / Disability Discount – ¥1,600

Night Pass: Price: Adults – ¥2,900 / Children – ¥1,000 / Disability Discount – ¥1,500

*Night Pass available from July 13 to September 1 only. Entry from 18:00 permitted.

Opening Hours: Weekdays 10:00-19:00 / Weekends 10:00-21:00

*Opening hours to run from 10:00-21:00 all week from July 13 to September 1.

*Last entries are one hour before closing time.

Closed: Every 2nd and 4th Tuesday

*Also closed Saturday June 22 and Saturday August 10. Open on Tuesday August 13.

Official Website: https://borderless.teamlab.art/

Kyoto's New Art Hotel BnA Alter Museum to Showcase Japanese Art to the World

BnA Alter Museum is a new art hotel set to open Kawaramachi-Takatsuji, Kyoto on May 17 that will showcase Japanese artwork to guests from across the globe. Its 31 rooms feature artwork from 16 up-and-coming artists, there is a gallery on the 10th floor, and more. The hotel hopes to serve as a hub to promote new culture from the Kansai region through unprecedented and experimental artwork.

Each and every room is its own unique art project. This is the third hotel that BnA has opened. The hotel chain has been picked up by over 250 media companies around the world including The Guardian and Conde Nast for its approach to compensate artists by giving them part of the revenue earned from guests.

The number of hotels using art and artwork is in the increase, but at BnA this isn't simply a painting on the wall. The entirety of each room is a whole art piece from the furniture to the materials used.

9 art directors are also on board with the project in addition to the 16 artists to ensure the hotel becomes an important player in Kansai's art scene. There will be a room in the hotel with a 24-hour video produced by Daito Manabe who has worked on Perfume's performances and is a key player in the upcoming Tokyo 2020 Olympics.

There's also a room with interactive sounds and lights created by BOREDOMS vocalist Yamantaka EYヨ, and room that plays with water and produced by Tetsuya Umeda who has created various installations and art performances around the world, and more. Art directors include Noboru Tsubaki from Kyoto University of Art and Design, Ogaki Gaku of ASITANOSIKAKU, and more.

There will also be a bar called Untitled, a cafe, gallery and art shop, all of which can be used by non-guests.

As you climb the stairs of the 10th floor gallery of the BnA Alter Museum you are met with a towering 6 meter tall art piece. Events will also be held at the hotel so that non-guests can enjoy the facility too.

Information

BnA Alter Museum

Address: 267-1 Tenmacho, Shimogyo Ward, Kyoto
Business Hours:
・Front: 24 hours
・Staircase Gallery: 11:00-18:00 (Also open 7:30-11:00 for guests only)
・Cafe: 12:00- 18:00
・"Untitled" Bar: 18:00-02:00

TEL: 075-748-1278

BnA Official Website: https://www.bna-hotel.com/

See 2,600 Cherry Blossom Trees at the Hirosaki Cherry Blossom Festival

Taking place in the city of Hirosaki in western Aomori Prefecture, this year's Hirosaki Cherry Blossom Festival will run from April 20 to  May 6.

This annual festival is the biggest in Hirosaki bringing in over 2 million people every year. Visitors will once again to be treated to a visual spectacle of 2,600 cherry blossom trees of 52 different species blooming their beautiful pink flowers in Hirosaki Park.

Various events and activities will take place throughout the festival such as boat rides, a tour carried out by the one of the gardeners, and more.

Hirosaki Cherry Blossom Celebratory Lantern Parade

The festival will hold a parade on May 3―the date on which the first flower-viewing party event in Hirosaki was first carried out. It will ring in the start of Japan's new era following Emperor Akihito's abdication with a lantern parade

Running: May 3 from 10:00am

Where: From Hirosaki Park Otemon Gate to Inner East Gate

Flower-Viewing Party in Traditional Japanese Dress

This flower-viewing party was so popular last year that it is making a return in 2019. Dress up in traditional Japanese clothing and receive a special ticket to enter the Hirosaki Castle botanical gardens for free.

Running: April 20, 2019 – May 6, 2019

Ticket Location: Ninomaru / Shinomaru Information Centre

Hirosaki Park Boat Ride

Enjoy the cherry blossoms from a different angle with a boat ride along the moat.

Running: April 20, 2019 – May 6, 2019

Time: 9:00-17:00 (Last rides at 16:30) *Subject to change depending on weather and number of boarders

Special Cherry Blossom Tour

The park's gardeners will carry out a tour of the cherry blossoms and provide interesting explanations.

Running: April 30, 2019 & May 2, 2019

Time: From 13:30 (90 minute tour)

No. of People: 40 people per tour (first-come, first-served)

Price: Free

Flower Carpet

During the cherry blossom's full bloom season thousands of petals will fall into the moat, creating a gorgeous pink carpet on the water surface. This will make for some great photographs.

Information

Hirosaki Cherry Blossom Festival

Running: April 20, 2019 – May 6, 2019

Location: Hirosaki Park (1 Shimoshiroganechō, Hirosaki, Aomori Prefecture)

Opening Hours

Honmaru/Kita no Kuruwa Area – 7:00-21:00 (9:00-17:00 from April 20 to 22 and May 6)

Botanical Garden – 9:00-18:00

Illuminations – Sunset until 23:00 (subject to change)

*Some locations in the park will charge a fee. This includes the Honmaru/Kita no Kuruwa Area. It costs ¥310 for adults and ¥100 for children.

Website: https://www.hirosaki-kanko.or.jp/web/edit.html?id=cat02_spring_sakura