Toshio Suzuki and Studio Ghibli Exhibition Returns to Terrada Warehouse in Tokyo
From July 1 until September 7, the Toshio Suzuki and Studio Ghibli Exhibition will be held at Warehouse Terrada in Shinagawa, Tokyo. The exhibition was first held in 2019 and is dedicated to Studio Ghibli's co-founder and producer Toshio Suzuki. Following showings in Nagasaki and Kyoto, the event will come to Tokyo with bonus content including art and calligraphy by Suzuki himself.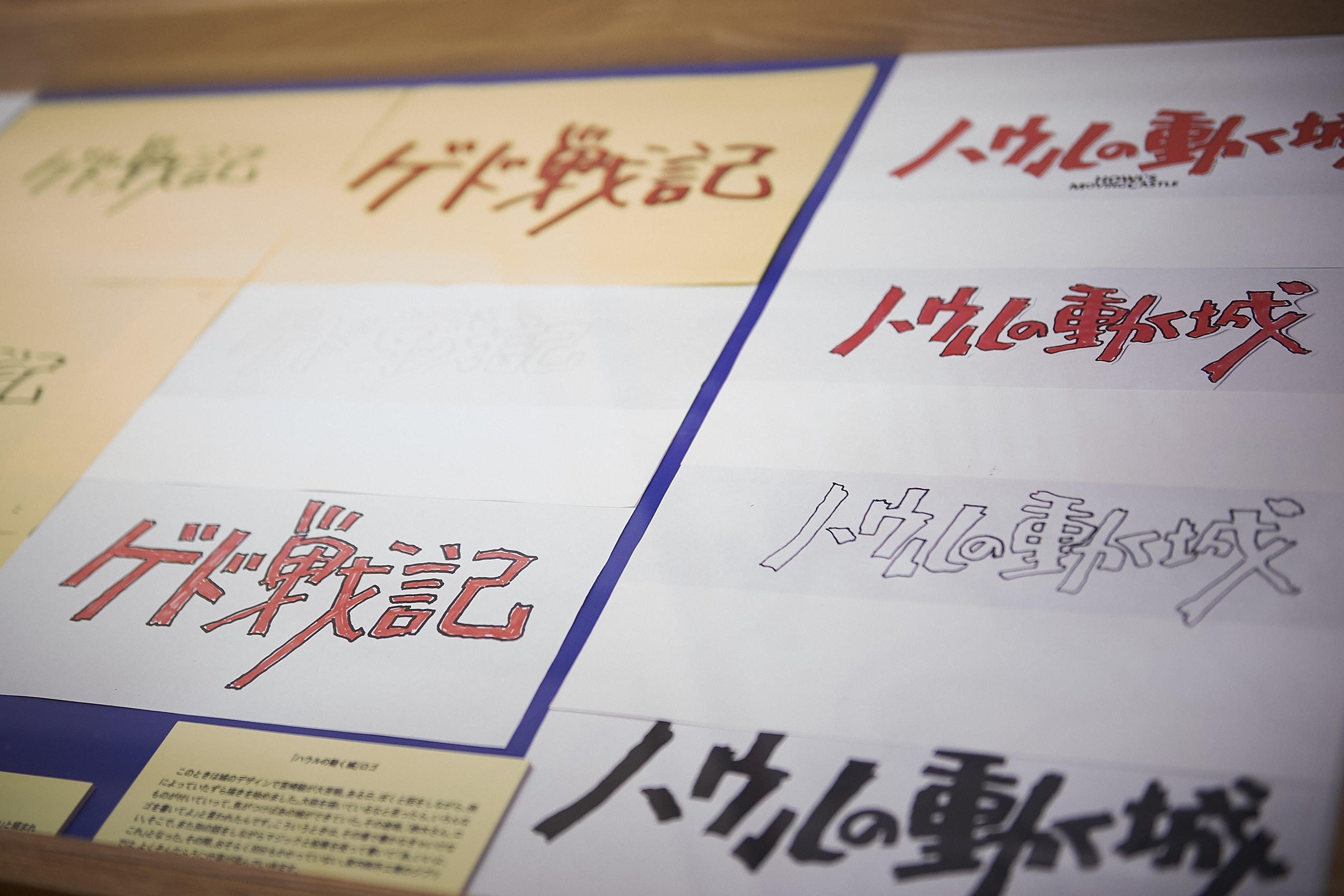 The theme of the exhibition this time is "Words that Inspired Toshio Suzuki", with a new exhibit being a huge bookshelf with over 8,800 books and novels. Each of the books is believed to have influenced Suzuki in some way, so fans can gain a rare insight into what kinds of works shaped the producer's way of thinking. The exhibit has the look and feel of Suzuki's "hideout" spot Rengaya, where he broadcasts his radio series from.


Another new exhibit is the Bath House area, which features a huge motif of the Bath House from Spirited Away! 
Which Studio Ghibli film has had the biggest impact on you?
©TS ©Studio Ghibli
Information
Toshio Suzuki and Studio Ghibli Exhibition
Tokyo Exhibition
Running: July 1 – September 7, 2022
Location: Warehouse Terrada B&C Hall/E Hall
*Tickets will go on sale in April. 
Official Site: https://suzukitoshio-ghibli.com/

Kyoto Exhibition
Running: April 23 – June 19, 2022
Location: The Museum of Kyoto
RELATED ENTRIES
Tokyo's TeNQ Space Museum to Host Cinnamoroll 20th Anniversary Exhibition

Tokyo's TeNQ Space Museum, located in Tokyo Dome City, will hold a special Cinnamoroll exhibition to celebrate the Sanrio character's 20th anniversary! The adorable white puppy won first place at the Sanrio Character Awards for two consecutive years and has been a beloved part of Sanrio's lineup for two decades. From July 7 until October 17, guests can visit this unique walk through Cinnamoroll's history. The exhibition's key visual has been unveiled ahead of the event.

Clear Folder

Face Towel

Postcard (2 varieties)


Visitors will learn tons of Cinnamoroll trivia at the exhibition and can also participate in Cinnamoroll Roulette, a fun fortune-telling event!

In addition, the first-ever Cinnamoroll Strawberry News Poster Gallery will be available to peruse. An academic exhibit unique to TeNQ where visitors can learn about the many kinds of clouds will also be opened in honor of Cinnamoroll, who was born on a fluffy cloud in the sky. Original merchandise will also make an appearance. It's sure to be fun for the whole family!

©2022 SANRIO CO., LTD. APPROVAL NO. SP630141

Kyoto Sweets Shop Otabe Rereleases Demon Slayer: Kimetsu no Yaiba Snacks with New Designs

Otabe, one of the most popular sweets souvenir shops in Kyoto, Otabe, is known for its delicious matcha and mini-desserts. Starting May 12, the company has released nine uniquely packaged sweets inspired by Demon Slayer: Kimetsu no Yaiba. The limited-edition packaging will feature popular characters from the series. Previously, the company released matcha cakes for the crossover–this time, fans can enjoy choco-an flavor!

Demon Slayer: Kimetsu no Yaiba Choco-an

Demon Slayer: Kimetsu no Yaiba Matcha

Demon Slayer: Kimetsu no Yaiba Otabe (with Original Sticker)

Original Sticker: 15 varieties, 1 given at random

Focusing on the hashira from the series, fans will want to be on the lookout for their favorite character. These sweets can be bought at select stations in the Kyoto and Osaka area, major Kyoto tourist attractions, and online. In addition, matcha flavored treats will also be on sale featuring Tanjiro Kamado, Nezuko Kamado, Zenitsu Agatsuma, Hashibira Inosuke, Kagaya Ubuyashiki, and Muzan Kibutsuji.



©吾峠呼世晴/集英社・アニプレックス・ufotable

Information

Demon Slayer: Kimetsu no Yaiba Choco-an
Release Date: May 12, 2022
Price: ¥432 (Tax Included)
Where to Buy: Train station in Kyoto & Osaka area, Major Kyoto tourist attractions, online.
Details: http://www.otabe.kyoto.jp/kimetsunoyaiba/

Hydrangea Parfait Featuring Local Matcha Available at Itohkyuemon in Kyoto

Located in Uji, Kyoto, matcha shop Itohkyuemon was founded in the late Edo period. Three cozy locations have just launched a Hydrangea Parfait, perfect for spring.

Hydrangea Parfait

Hydrangea Coaster

The shop's main location is headquartered in Uji, which is also home to Mimuroto Temple, known for its hydrangeas. The flowery location attracts thousands of tourists during the rainy season. 

The Hydrangea Parfait has been offered since 2013, now celebrating its 10th year. The popular seasonal treat features matcha hydrangea mashed sweet potatoes, hydrangea-colored jelly, leaf-shaped matcha cookies, and blueberries. Those ordering a parfait will also receive a hydrangea coaster as a gift, so why not enjoy the rainy season with something sweet to lift your spirits?

Anime Film 'Bubble' Gets Online Exhibition at Anique for a Limited Time

Anique has opened an online exhibition to celebrate the release of the animated film Bubble until June 30, 2022! The event is also offering limited-edition merchandise.

Merchandise Lineup

Acrylic Stand Diorama

Pin Set

Postcard Set

Clear Folder

Mug

Purchase Bonus: Round Stickers

The exhibition will serve as a deep dive into the world of Bubble, focusing on four categories: story, worldview, characters, and artwork.

 

Guests can enjoy browsing images from the film, and can also see valuable creation materials like storyboards and original sketches.

 

Jun Shison, who voices Hibiki in the film, contributed comments to the exhibition, along with director Tetsuro Araki.

 

Merchandise is also available to buy now! These items can only be found at this exhibition, so order while you can.

 

Have you watched Bubble on Netflix yet?

©2022「バブル」製作委員会

Extensive Demon Slayer: Kimetsu no Yaiba Exhibition to Open at Sapporo Factory in Hokkaido

An exhibition focusing on the Mugen Train and Entertainment District Arcs of Demon Slayer: Kimetsu no Yaiba will open at Sapporo Factory in Hokkaido from July 15 until August 7, 2022.

Fans of the series won't want to miss this huge showing of Demon Slayer materials, including a video exhibit showing off some of the best fight scenes from the film and anime series on a massive screen. 

Stay tuned for more details!

©吾峠呼世晴/集英社・アニプレックス・ufotable

Information

Demon Slayer: Kimetsu no Yaiba – Mugen Train Arc / Entertainment District Arc

Running: July 15 – August 7, 2022

Hours: 10:00-19:30 *Closing at 17:00 on August 7
*Admission permitted until one hour before closing time.

Venue: Sapporo Factory 3-jo 3F 

Official Site: http://www.stv.jp/

Nakamura Keith Haring Collection Holds 15th Anniversary Exhibition, 'Chaos and Hope'

The Nakamura Keith Haring Collection in Yamanashi Prefecture will be holding a celebratory exhibition in honor of the location's 15th anniversary from May 14, 2022 until May 7, 2023.

In April 2007, the Nakamura Keith Haring Collection opened in Kobuchisawa, located at the foot of Mt. Yatsugatake. The only museum in the world dedicated entirely to New York-based artist Keith Haring, Kazuo Nakamura collected the works and acts as the director of the museum. Over 300 works of art are on display along with 500 other pieces, from photographs and videos to merchandise. The new exhibition features approximately 150 works.

Three Lithographs (People Ladder), 1985

Icons (Radiant Baby), 1990

Untitled, 1984

Untitled, 1988

Untitled (Subway Drawing), 1981-1983

The 'Chaos and Hope' exhibition was originally held during the museum's first year of operation and looks back at Haring's first experiences in New York City in 1978. The artist was present at the dawn of the hip-hop movement and was struck by the clash between typical white art and underground minority artists. In only five years, Haring rose to stardom. Sadly, while traveling the world, he contracted AIDS, passing away at the age of 31. Behind the bright and cheerful artwork he left behind, he hid his inner suffering and desire for hope and freedom.

All Keith Haring Artwork ©Keith Haring Foundation
Courtesy of Nakamura Keith Haring Collection.

Information

Nakamura Keith Haring Collection 15th Anniversary: Chaos and Hope

Venue: Nakamura Keith Haring Collection

Running: May 14, 2022 – May 7, 2023

Official Site: https://www.nakamura-haring.com

Yunohana Onsen Resort Reveals Contemporary Art-Inspired Guest Rooms

Sumiya Kihoan, a cozy inn at Yunohana Onsen in Kameoka City in Kyoto, opened a unique new guest room on April 28, 2022. The room's concept is "where guests can stay in the middle of contemporary art," and was inspired by the works of internationally-acclaimed contemporary artist Yukinori Yanagi. The new room, created as part of the Art Room Project, has been named 'Kofuu.'

The Icarus Corridor Connecting Heaven and Earth

Heavenly Bath Welcoming a Rainbow at Dusk

In-Ground Bath Featuring Oribe Glazed Ceramic

Concept Drawing of the Art Room Project by Yukinori Yanagi


The new room includes an open-air bath where guests can be transported into the world of Yanagi's contemporary art while gazing at the gorgeous Kyoto landscape. Upon entering the inn, guests are greeted by a long corridor leading to the bedrooms, dining room, and two creative open-air baths. The space was created in collaboration with Yanagi and local artists and craftsmen, such as potter Ishii Naoto, obi craftsman Yamaguchi Genbei X, plasterer Kusumi Akira, and Japanese paper craftsman Hatano Wakaru. A delicious menu is prepared by chef Hosoi Kunihiko.

teamLab Opens 8th Annual Art Exhibition at Mifuneyama Rakuen in Saga Prefecture

From July 15 until November 6, 2022, the 'teamLab: A Forest Where Gods Live' exhibition at Mifuneyama Rakuen, an ancient forest at the Takeo Hot Springs in Saga Prefecture. The massive event is held each summer and fall and was named CNN World's 'Best Outdoor Art Exhibition to Visit' in 2021 and one of the Top 10 Art Installations in the world by DesignboomMagazine in 2017.

Works on Display

Universe of Water Particles on a Sacred Rock, 2017

Drawing on the Water Surface Created by the Dance of Koi and Boats – Mifuneyama Rakuen Pond, 2015

Ever Blossoming Life Rock, 2017

 Life is Continuous Light – Azalea Valley, 2017

Rock Wall Spatial Calligraphy, Continuous Life – Five Hundred Arhats, 2017

Split Rock and Enso, 2017

Resonating Forest – Cherry Blossoms and Maple, 2017

Megaliths in the Bath House Ruins, 2019

Graffiti Nature – Living in the Ruins of a Bathhouse, Red List, 2017-

Resonating Forest in the Ravine, 2019

Abstract and Concrete – Forest Entrance, 2018

Flowers Bloom in an Infinite Universe inside a Teacup, 2016

Forest and Spiral of Resonating Lamps in the Forest – One Stroke, Summer Forest, 2018

Mifuneyama is said to have risen from the Ariake Sea 3 million years ago. The 500,000 square meter Mifuneyama Rakuen Park was created in 1845, at the end of the Edo period. The park is home to megaliths, caves, and forests that have been slowly shaped over thousands of years. teamLab believes that the shapes and textures of these objects are important, serving as traces of ancient people and natural changes over time.  The concept of the project is that non-material digital technology can turn nature into art without harming it.


The creative team will be holding a number of other high-profile exhibitions this year, including installations in Paris, Tallinn, Shanghai, and Geneva. Their sauna collaboration with TikTok for teamLab Reconnect in Roppongi made huge waves in 2021–guests would take alternating hot and cold baths to experience intense physical sensations while surrounded by digital art.

Sound Installation by DJ Licaxxx to be Unveiled at Yamaguchi Center for Arts and Media

The Yamaguchi Center for Arts and Media will house a new work by DJ Licaxxx, the fifth installment of the 'sound tectonics installation.' The new work, Reason and Emotion '22, will be on display in the museum's courtyard. 

Licaxxx is a popular DJ and beatmaker who has been active in many unique fields over the past few years. The artist has created music for commercials and other advertisements while also contributing works to museums and art spaces.

The new sound installation features trackmaker Dan Kubo and electronic musician Kazuki Muraoka as collaborators. The goal of this ongoing project is to critically examine the act of viewing art in general, including music, and to generate music in real-time based on the current environment. The installation is impacted by weather, temperature, and the number of people viewing the work. The courtyard venue faces the main foyer and features a large glass atrium. 

Come enjoy a new listening experience like no other before the installation disappears in November.

Information

sound tectonics installation #5 / Licaxxx New Installation

Reason and Emotion '22 YCAM Volume

Running: May 14 – November 13, 2022

Hours: 10:00-20:00 (Closed Tuesdays)

Venue: Yamaguchi Center for Arts and Media / YCAM Courtyard

Free Admission

Official Site: https://www.ycam.jp

Kyoto's Garden Museum Hiei Opens Limited-Time Collaboration Event with Violet Evergarden Anime Series

Kyoto's Garden Museum Hiei has announced that it will host a collaboration event with Kyoto Animation's Violet Evergarden anime franchise, entitled 'A Story of Flowers and Letters,' from May 3 to July 10, 2022.

The Garden Museum Hiei, an outdoor facility inspired by French Impressionism, sits near Mt. Hiei and is known for its incredible floral displays which change colors each season. "This scenery matches the image of the landscape depicted in the Violet Evergarden anime series, which led to the decision to hold this collaborative event," the press release reads.

Visitors can enjoy collaboration visuals and standees that will only be available to see at the gardens. The event will also feature original merchandise, collaboration drinks, and a voice-recorded introduction to the facilities by Violet herself, voiced by Yui Ishikawa.

Violet Evergarden

Violet Evergarden premiered in 2018. The main character, Violet, was trained to be a soldier and therefore has trouble expressing her emotions. In order to learn the meaning behind her commander's final words, "I love you," she embarks on a new path in life, writing letters on others' behalf. A spin-off film was released in Japan in 2019, and a second film premiered in September 2020.

Information

Violet Evergarden x Garden Museum Hiei ~A Story of Flowers and Letters~

Venue: Garden Museum Hiei

Running: May 3 – July 10, 2022

The Heike Story, INU-OH Character Concept Art on Display at Kyoto International Manga Museum

The Heike Story anime series premiered in Japan on Fuji TV's +Ultra programming block on January 12. With character designs by Fumiko Takano, fans instantly fell in love with the show's cast of characters, and an art book will be released soon, with preorders opening this week.

 

The Kyoto International Manga Museum has opened an exhibition displaying character concept art from SCIENCE SARU's The Heike Story and INU-OH anime from April 21 to June 27. The exhibit commemorates The Heike Story's TV broadcast and INU-OH's theater opening in Japan. Fumiko Takano (The Heike Story) and Taiyo Matsumoto (INU-OH)'s character concept drawings are on display in Gallery 4. 

Both titles are based on Hideo Furukawa's modern language rendering of the classic Japanese epic The Tale of the Heike.


The Heike Story will additionally release an art book titled The Colors of The Heike Story in June. The book will feature an interview between art director Tomotaka Kubo and series director Naoko Yamada, and is scheduled for release in June. Those pre-ordering the book will receive a special gift.

©高野文子 /「平家物語」製作委員会 
©松本大洋 /2021 "INU-OH" Film Partners

Information

The Heike Story – Fumiko Takano and INU-OH's Taiyo Matsumoto Character Concept Art Exhibition

Running: April 21 – June 27, 2022

Venue: Kyoto International Manga Museum Gallery 4 (452 Kinbukicho, Nakagyo-ku, Kyoto)

Access: 2-minute walk from Exit 2 of Karasuma Oike Station on the Kyoto Municipal Subway Karasuma Line and Tozai Line



The Colors of The Heike Story

Price: ¥5,500 (Excluding Tax)
Format: A4 size, 112 pages
ISBN: 978-4-908062-41-4
Publisher: HeHe / hehepress.com

The Heike Story Anime Series
Official Site: HEIKE-anime.asmik-ace.co.jp

Shoujuin Temple and THE THOUSAND KYOTO Collaborate on Special Afternoon Tea

THE THOUSAND KYOTO hotel will begin selling a special afternoon tea set in conjunction with the Buddhist Temple Shoujuin on May 9, 2022. These scrumptious treats can be enjoyed at the hotel's second-floor cafe and bar TEA AND BAR until July 15.

This offering was made with the thought of escaping the summer heat in mind. Customers can enjoy eight kinds of sweet and savory dishes, from quiche and salmon sandwiches to scones with honey and sweet bean paste.

Souvenirs


Kanouhimo

Sange

The entrance to the cafe will also be transformed to reflect the majesty of Shoujuin Temple.

The early summer scenery will be captured with majestic hydrangeas, which will surround guests and prove the perfect background for photos.


Guests can also go home with two traditional souvenirs. Both the kanouhimo and sange are lucky charms typically available at Shoujuin on holidays.