A Bathing Ape Reveals Collection of NFTs
With the metaverse and NFTs making waves on social media and in the news, BAPE is jumping into this new trend full force. These unique designs are sure to attract fans of the brand!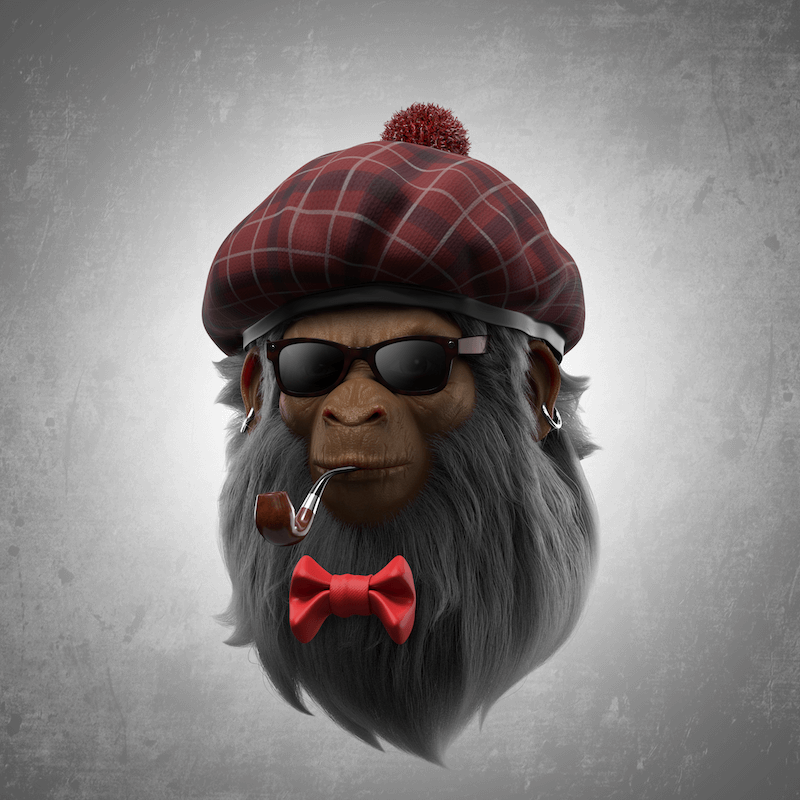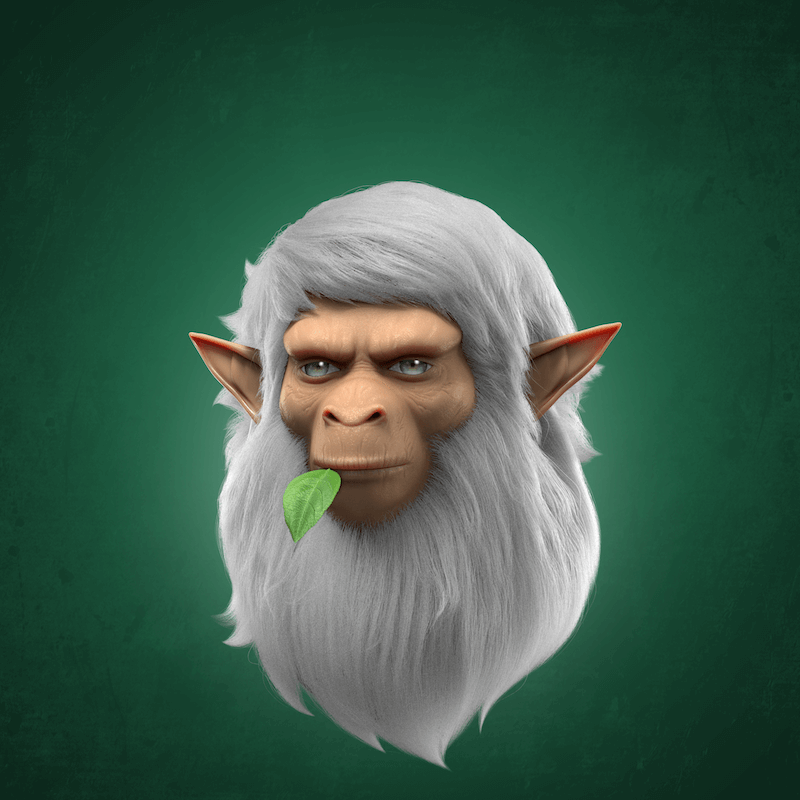 The official logo and a few of the 3D designs have been revealed ahead of the planned release date. The graphics are algorithmically generated and meticulously detailed to represent BAPE's unique look and personality.  Which is your favorite?
RELATED ENTRIES
FRUITS ZIPPER Performs for Audiences in 101 Countries in the Metaverse

The Metaverse Music Festival, a virtual event organized by the global Web3 platform Decentraland, took place starting on November 10, 2022, featuring a number of Japanese artists. 

FRUITS ZIPPER was one of the performing acts, appearing on the MetaTokyo stage on November 11 and November 12.

According to data from MetaTokyo, a total of 20,000 viewers from 101 countries around the world watched the performances, including those from the United States, Canada, Japan, Spain, Germany, and Brazil.

This spring, the idol group FRUITS ZIPPER released the track Watashino Ichiban Kawaiitokoro, which racked up over 600 million views on TikTok. The music video has amassed over 5.5 million views on YouTube, and despite having just debuted, the girls performed at all major idol festivals over the summer.

In November, the group's second solo concert at Shibuya WWW X was a major success. In February 2023, the girls will begin the FRUITS ZIPPER 1st LIVE TOUR 2023 WINTER scheduled to conclude at LINE CUBE SHIBUYA on February 12. The group will also perform at a New Year's Eve event in Tainan, Taiwan. Keep an eye out for them in 2023!

BAPE KIDS®︎ Teams Up with Illustrator Chocomoo on New Kidswear Collection

BAPE KIDS®︎ is celebrating its 16th anniversary with a wholesome new collaboration with illustrator Chocomoo! The artist has become popular around the world for his pop style, and this new collection is sure to have kids heading to school in style.

The new items are available for kids of all ages and include everything from T-shirts and sweatshirts to skirts and rompers.

The design also incorporates the classic APE HEAD from A BATHING APE®︎, the popular BABY MILO®︎ character, and Chocomoo's heart character.

Chocomoo will participate in the special lookbook for this collaboration.

 

A triple collaboration with the popular zipper bag brand Pake®︎ is also underway. Some of the products will have special Pake®︎ packaging for a limited time.

The Chocomoo collaboration items will be available at authorized BAPE KIDS®︎ stores and the BAPE.COM web store starting December 17, 2022. 

NFT Project "City Pop TOKYO" and "GEMIE" Announce NFT Audition "METAVERSE'S GOT TALENT"

SINGAPORE, Dec. 1, 2022 /PRNewswire/ — "City Pop TOKYO," an NFT project inspired by "City Pop," a popular music genre from Japan, will hold a talent audition event named " METAVERSE'S GOT TALENT" along with Entertainment metaverse platform GEMIE (CEO: John Fung). "METAVERSE'S GOT TALENT" is a brand new talent audition project which enables artists to showcase their talents in the metaverse and subsequently win a chance to become a metaverse superstar.

■City Pop TOKYO

"City Pop TOKYO," an NFT project will hold a talent audition event named " METAVERSE'S GOT TALENT" along with the Entertainment metaverse platform GEMIE to enable artists to showcase their talents in the metaverse.

As an NFT project, "City Pop TOKYO" is jointly funded by three companies: ASOBISYSTEM (CEO: Yusuke Nakagawa), which has a large number of diverse artists; Kingdom Labs (CEO: Maurice Ng), a venture studio in Hong Kong; and UPBOND (CEO: Gin Takahashi Mizuoka), which is developing a blockchain wallet for Web3 social adoption.

"City Pop TOKYO" plans to release 1984 NFTs based on "City Pop", a music genre from Japan that is immensely popular worldwide, particularly among Gen Z. The project's characters are featured in trendy outfits and makeup representing symbolic fashion styles in Japan, such as "GAL," "SHOWA," and "REIWA".

To enter "METAVERSE'S GOT TALENT", participants will first purchase a "City Pop TOKYO" NFT. NFT holders can then take part in auditions held in the GEMIE metaverse. The winner, represented by their City Pop TOKYO NFT, will be onboarded as a virtual idol under ASOBISYSTEM, and will start appearing in advertisements, releasing songs, etc. Other NFT holders from around the world can enjoy engaging in the project from various perspectives, including appearing and voting in audition events in the METAVERSE.

*These are part of the NFTs for some characters.

*Designs may change without further notice.

■METAVERSE'S GOT TALENT

The METAVERSE is powered by project partner GEMIE, Asia's leading entertainment metaverse built around fan culture which act as the virtual hub to bridge the gap between celebrities and fans through virtual experiences and utility-focused NFTs. Users worldwide can participate in the decision making process of the show via the GEMIE metavese.

Through this project, we will work to reaffirm the usefulness of Web 3.0 technology and NFT; and further promote Japanese culture to people worldwide.
More details will be available soon, please stay tuned for updates.

Information

City Pop TOKYO

Japanese Artists to Perform in MetaTokyo Area at Metaverse Music Festival

Metaverse Music Festival will feature a MetaTokyo area this year! The event is being organized by Decentraland, a global Web3 Metaverse platform. A number of Japanese artists will perform, including Edo Lena, MISOSHITA, and Atarashii Gakko! 

In the special MetaTokyo area, a giant Metaani x Kyary Pamyu Pamyu character will be dancing to the beat. The popular collab appeared in April of this year and was an instant hit with NFT fans around the world. Those with an interest in Japanese culture can also enjoy some unique content streamed in the area. The Metaverse Music Festival will be held from November 10 until November 13, 2022.

Participating Japanese Artists

According to a recent announcement from Decentraland, Ozzy Osbourne, Soulja Boy, Dillon Francis, SNH48, and others will perform at OZZFEST, a festival organized by Ozzy Osbourne. Atarashii Gakko! will perform on the main Tower of Babel Stage.

The festival area will also feature special stages and areas in collaboration with a number of partners. MetaTokyo is one such partner sure to be a hit with audiences around the world!

Within the MetaTokyo area, Metaverse diva and artist Edo Lena and Metaverse creator MISOSHITA will perform. Other J-pop artists are scheduled to perform for audiences worldwide.

Giant Metaani x Kyary Pamyu Pamyu 

A giant Metaani x Kyary Pamyu Pamyu will appear within the Metaverse. First appearing in April 2022, guests will be treated to Kyary's popular song Dodonpa when they first enter, and will be able to take selfies with the huge character in a way not possible in the real world.

Information

Metaverse Music Festival

Date: November 12, 2022 at 2:00AM (JST)

How to Participate: 

Visit the pre-registration page below and click "WANT TO GO." 

https://events.decentraland.org/event/?id=7148716b-ff25-4d5f-8267-55fed7ab15bc

*Only the PC version of Chrome is supported.

*Visitors entering the event as a guest won't need to have a virtual currency wallet. 

*Some restrictions apply

Admission: Free

Color Camo Version BE@RBRICK Now Available

A BATHING APE®︎ and MEDICOM TOY's iconic BE@RBRICK block figure is getting a makeover! Fans will be able to grab Color Camo Tiger versions in three shades for a limited time only. 

Collectors can grab a figure in blue, red, or purple. These will be on sale at authorized A BATHING APE®︎ retailers, project 1/6, MEDICOM TOY Tokyo Skytree Solamachi, 2G Tokyo, 2G Osaka, and online starting October 1, 2022. 

BE@RBRICK BAPE®︎ CAMO TIGER

100% & 400% (Height: 7cm and 28cm) 

Colors: Navy / Purple / Red

Price: ¥19,800 (Tax Included) 

BE@RBRICK BAPE®︎ CAMO TIGER

1000% (Height: 70cm)

Colors: Navy / Purple / Red

Price: ¥107,800 (Tax Included) 

Information

Color Camo BE@RBRICK Version

BAPE.com Special Page:

A BATHING APE® Announces Collaboration with Classic Sci-Fi Film E.T.

Famed streetwear brand A BATHING APE® has announced a surprising collaboration with the sci-fi film classic E.T.

 

Academy Award-winning Steven Spielberg directed E.T., and the film made a huge splash when it was released in 1982. The themes of trust, courage, and friendship are timeless and inspiring, and the film has remained popular 40 years later. To celebrate the 40th anniversary, this new collection came into being.

The new collection utilizes themes, scenes, and characters from the film. When combined with BAPE®︎'s signature style, fans will find pieces that mix nostalgia and modern street fashion. Which piece is your favorite?

Fans of the film will recognize Elliott riding his bicycle against a backdrop of the moon with E.T. in the basket. The classic line "I'll be right here" is printed on the upper sleeve of the sweatshirts.





The red hoodie is a tribute to Elliot's outfit in the film. Meanwhile, new items have been released under the BABY MILO®︎ label, with the T-shirt showing Elliott, E.T., and the popular ape character lined up in a row.

The print on the back of the T-shirt is glow-in-the-dark, and the long-sleeved T-shirts feature reflective fabric. The team did everything they could to make these items feel as sci-fi as possible, and they are a great way to celebrate the film's 40th anniversary.

 

Was E.T. a part of your childhood? 

©Universal Studios Licensing LLC All Rights Reserved.

Sonic Speed Simulator Played Over 500 Million Times

Sonic fans across Japan are thrilled to finally be able to see Sonic the Hedgehog 2 in theaters. The popular series isn't only finding success on the big screen, however, but also within the world of the Metaverse. 


In April 2022, the Sonic Speed Simulator was uploaded to Roblox, a global game creator connecting tens of millions of people each day. The game has surpassed 500 million plays worldwide as of August 21, 2022. The official Sonic game is completely free and was created by Gamefam, a leading game developer and publisher, in collaboration with Sega.

The title attracted more than 6 million daily active users worldwide in its first week after launching on April 16, 2022. Sonic Speed Simulator is currently the top-ranked Roblox game of 2022.

The game takes place in six immersive 3D worlds. In addition to regular gameplay, events, and mini-games, users can unlock player skins of popular characters such as Tails and Knuckles as they progress through the game.


Sonic Frontiers Teaser Site

https://sonic.sega.jp/SonicFrontiers



In conjunction with the Japanese release of Sonic the Hedgehog 2 in theaters, the Japanese version of Sonic Speed Simulator has been unveiled. Japan had the highest daily active user growth on Roblox in the first quarter of 2022 among the 25 largest internet markets worldwide.


Comment from Sonic Series Producer at SEGA, Takashi Iizuka

"Since its launch in April, Sonic Speed Simulator has seen a massively positive response from the global Roblox community, and I'm so happy to see a new fanbase growing in the Metaverse. With Sonic's popularity spreading around the world with audiences both young and old following the release of the film series, I hope that more fans will enjoy the world of Sonic with the release of Sonic Frontiers later this year!" 

 

A trial version of Sonic Speed Simulator has also been released on the Japanese App Store in cooperation with Apple Japan.


Hatsune Miku Stars as Model in New SPINNS and Gugenka Digital Fashion Project

Apparel brand SPINNS is teaming up with Gugenka, a digital goods company utilizing VR and AR to bring anime to life! A new collection of goods featuring Hatsune Miku and the official member of SPINNS virtual staff team Tsumugi Hinata will be available on ZOZOTOWN starting June 18, 2022.

SPINNS is a popular Japanese apparel brand amongst teenagers and those in their early 20s, with items available in stores nationwide. In 2020, the company announced that it would be employing 'virtual staff,' introducing the adorable Tsumugi Hinata. SPINNS is actively planning and releasing digital fashion items for users' avatars.

Models

Tsumugi Hinata (Official SPINNS Virtual Staff) / Hatsune Miku

Lineup

Regular Color

Polo Shirt

T-Shirt

Exclusive Hatsune Miku Color

Polo Shirt

T-Shirt

Hatsune Miku Digital Figure

Project iconic combines Gugenka's technology with SPINNS' fashion to introduce digital fashion to a wider audience and to encourage people to enjoy fashion both in real and digital life.

Each real clothing item sold comes with a digital figure that can be downloaded and enjoyed on XMarket. Come take part in this project and discover a new version of yourself in the Metaverse!

© Crypton Future Media, INC.

A BATHING APE Releases Dragon Ball Super: Super Hero Collaboration Collection

A BATHING APE, one of Japan's leading streetwear brands, has announced a new collection inspired by the new film Dragon Ball Super: Super Hero!


This isn't the first time that BAPE and Dragon Ball have come together for a stylish collaboration. The two have set the standard for what a crossover between streetwear and manga culture should look like, starting with the first collaboration in 2016. From pieces showing the protagonist Son Goku as a young boy to the most recent items inspired by the Majin Buu arc, fans of the series can't get enough.


The latest collection features characters from the highly-anticipated new film Dragon Ball Super: Super Hero set to premiere on June 11, 2022.

Son Gohan, Pan, Piccolo BABY MILO® T-Shirt (Colors: Black, White): ¥9,900 (Tax Included)

Red Ribbon Army BABY MILO® T-Shirt (Colors: Black, White): ¥9,900 (Tax Included)

Popular characters Gohan and Piccolo have been given the BABY MILO treatment along with the new androids Gamma 1 and Gamma 2 and their creator Dr. Hedo from the newly-revived Red Ribbon Army. 

BAPE® X Dragon Ball Super Ape Head Pullover Hoodie (Colors: Black, Orange): ¥28,600 (Tax Included)

BAPE® X Dragon Ball Super Ape Head Totebag (Colors: Black, Orange): ¥8,800 (Tax Included)

Fans of Goku, Vegeta, and Gohan's daughter Pan won't want to miss these stylish hoodies and tote bags complete with BAPE's signature Ape Head!




The collaboration items will be available at select stores throughout Japan and online starting on June 5, 2022, just before the movie's release. 

Information

A BATHING APE® × Dragon Ball Super: Super Hero

Release Date: June 5, 2022

Where to Buy:

BAPEXCLUSIVE™️ Aoyama
BAPE STORE®︎ COMME des GARCONS Osaka
BAPE STORE®︎ DOVER STREET MARKET Ginza
BAPE.COM Online Store

BAPE.COM Special Page:https://bape.com/pages/dragonball-super

Next-Generation Town-Walking Project NAKED GARDEN -ONE KYOTO- to Begin this Fall

The creative team at NAKED is teaming up with Kyoto City, Uji City, and Otsu City in Shiga Prefecture for a one-of-a-kind project. This fall, guests will be able to experience NAKED GARDEN -ONE KYOTO, a next-generation town-walking project blending the real world and the Metaverse together. Visitors will be able to experience Kyoto's shrines, temples, and history in a whole new way.

NAKED has been working with the city of Kyoto since 2017, creating new cultural outreach and tourism programs. A number of nighttime events have taken place at Nijo Castle, including 'virtual flower viewing' in the midst of the pandemic. Last year, the DANDELION PROJECT began at Kamigamo Shrine, a World Heritage Site. The project brings guests around the world together virtually to pray for peace. Events have also taken place at Kiyomizu-dera, Heian Shrine, and Ninna-ji.

In 2022, NAKED will collaborate with Kyoto City, Uji City, Otsu City, and their respective tourism associations to create a Metaverse where visitors can enjoy Kyoto not only in the real world but also virtually. Art being experienced by visitors in real life can be reflected in the Metaverse, and experiences in the Metaverse can be enjoyed in a way that is unique to real events. As hard to describe as it may be, more details will be available on the NAKED GARDEN website when it opens this summer. 

Information

NAKED GARDEN -ONE KYOTO-

Coming Fall 2022

NAKED, INC. Official Site: https://naked.co.jp

A BATHING APE®︎ Announces Collaboration Collection with BE@RBRICK

MEDICOM TOY's iconic BE@RBRICK block figure is getting a BAPE®︎ CAMO makeover! The collaborative figures will come in two colors–gold and silver–and two sizes. They will be released on June 4, 2022. 


BE@RBRICK BAPE®︎ CAMO SHARK 100% & 400% GOLD / SILVER

Don't miss out on these special collector's items!

Information

BE@RBRICK BAPE®︎ CAMO SHARK – 100% & 400%
Release Date: June 4, 2022

Where to Buy: A BATHING APE® stores nationwide, BAPE.COM WEB STORE, project 1/6, MEDICOM TOY Tokyo Skytree Solamachi, 2G TOKYO, 2G OSAKA, 2G Online Store

A BATHING APE Releases Dragon Ball Z Majin Buu Collection

Japan's top streetwear brand A BATHING APE is releasing a new collection inspired by Dragon Ball Z! The two first collaborated in 2016 starting with imagery inspired by Son Goku's childhood. In June 2020, the company released a collection themed around the Cell arc.

Lineup

The newest collection was inspired by the final arc of the series, the Buu Saga, expressed in the style of BABY MILO.


The main characters from the series–Goku, Vegeta, Majin Buu, and Piccolo–are all depicted in BABY MILO style. In addition, characters such as Mr. Satan and Uub appear, perfect for more hardcore fans wanting to see lesser-known characters represented.


The lineup includes a coach jacket and hoodie featuring newly-drawn illustrations inspired by the final episode. Don't miss this special collaboration!

Information

A BATHING APE x Dragon Ball Z

Release Date: May 21, 2022
Where to Buy: A BATHING APE Authorized Retailers, BAPE.COM Web Store

For Preorder
Coach Jacket

Preorders start May 21, 2022 (Preorders will end when the item is sold out.)
Item to ship in early July
*Regular items and preorder items cannot be purchased in one order.

Official Site: https://bape.com/pages/dragon-ball-z