Shu Uemura Announces Spring/Summer Collection Featuring Limited Edition Colors
Japanese makeup brand Shu Uemura launched its new 2022 Spring/Summer Collection on April 22, 2022 in limited quantities. Kabuki actor Ichikawa Somegoro VIII, who became a Shu Uemura brand ambassador in March 2022, is seen in new visuals for the collection.
Collection

Limited Edition Eyeshadow Palette

Nude Punk Eye Palette (5 limited edition colors / 1 existing color)

Lilac Rebel Eye Palette (3 limited edition colors / 3 existing colors)
Lipstick Unlimited Kinu Satin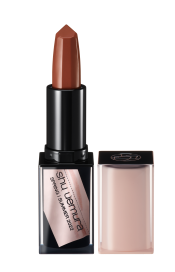 Tailored Nude, Limited Edition Color (Star Shade)
Auburn Tulle
Lipstick Unlimited Kinu Cream
Taupe Couture (Star Shade)
Sienna Silk
Ultim8∞ Sublime Beauty Cleansing Oil
Hard Formula Hard 9 Seal Brown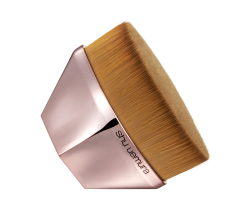 Petal 55 Foundation Brush
The Shu Uemura philosophy is that makeup is "fashion for the face." From makeup that hides blemishes to makeup that helps people express themselves, every piece is important.

In 1968, Shu Uemura introduced 'Mode Makeup,' with the idea that just as there are patterns in clothing, there should be patterns in makeup as well. He proposed free expression using makeup and inspired people to be more fearless with their makeup application. Try expressing yourself more in 2022!
RELATED ENTRIES
Makeup Brand Integrate Begins Selling Ojamajo Doremi Inspired Items for a Limited Time

Shiseido's makeup brand Integrate will launch three products inspired by the anime series Ojamajo Doremi on April 21, 2022 in limited quantities! Each will come in packaging designed in collaboration with Toei Animation. Fans can grab the Integrate Pro Finish Foundation Special Set D, the Integrate Pro Finish Liquid Special Set D, and the Integrate Nuance Eyebrow Mascara D while supplies last.

Those in their 20s and 30s remember Ojamajo Doremi fondly as a series they watched during their childhood. The series followed three elementary school girls–Doremi, Hazuki, and Aiko–as they become witch apprentices.

For the collaboration, a special set of two popular foundations and three limited-edition colors of eyebrow mascara will be available while supplies last. The character illustrations on the packaging were created exclusively for this release, so fans won't want to miss it!

To celebrate the release, a Twitter and Instagram campaign is currently underway, and fans who take a test on the official Integrate website will be able to see which character is most like them and which makeup would suit them best. 

©東映アニメーション

Information

Integrate Pro Finish Foundation Special Set D

Integrate Pro Finish Liquid Special Set D

Integrate Nuance Eyebrow Mascara D

Launch: Limited Quantities Available April 21, 2022

Integrate Official Site: https://www.shiseido.co.jp/ie/

Kabuki Actor Somegoro Ichikawa VIII Becomes Brand Ambassador for Shu Uemura Japan

Shu Uemura Japan has announced that Kabuki actor Somegoro Ichikawa VIII will be the brand ambassador for its popular cleansing oil and other cosmetic items.

Shu Uemura products are all crafted in Japan and the brand exemplifies the Japanese spirit of perfection, care, and tradition. This advanced technology and cutting-edge design philosophy is a perfect match for Somegoro Ichikawa, who is incredibly passionate about Japanese artistry through his work in kabuki theater. This collaboration is bringing kabuki, a 400-year-old art form, to the mainstream, infusing it with modernity.

Comment from Somegoro Ichikawa


"I'm honored to have been chosen to serve as an ambassador for Shu Uemura Cleansing Oil, which I personally use on a regular basis. What can we do to pass on Kabuki and other Japanese traditions to future generations? I feel a strong connection between my own ideas and challenges and those of the Shu Uemura brand." 

Hello Kitty and Cosmetics Company Shu Uemura Release Holiday Collection

Japanese cosmetics brand Shu Uemura is releasing two new holiday collections in collaboration with beloved Sanrio character Hello Kitty! The first collection, featuring twelve items, will go on sale on November 1, 2021, and the second collection, featuring four items, will be available on November 15, 2021. Only limited quantities will be available. Preorders are now available on the official online store. Certain products will also be available at Sanrioworld GINZA 1F starting October 30 to celebrate the new collaboration. 

Bold, edgy, and chic makeup looks

Rich Collection Lineup

1st Collection Lineup

Rock the Party Palette (6 limited-time colors/ 4 existing colors): ¥9,900 (Tax Included) 

Discogram Eye Palette (6 limited-time colors): ¥7,150 (Tax Included) 

Unlimited Disco Glitz Lipstick (2 limited-time colors): ¥4,070 (Tax Included) 

Unlimited Satin Lipstick (2 limited-time colors): ¥4,070 (Tax Included) 

Unlimited Lacquer Shine Lipstick (1 limited-time color/1 existing color): ¥3,740 (Tax Included)

Unlimited Cream Lipstick (2 limited-time colors): ¥4,180 (Tax Included) 

Ulim8∞Sublime Beauty Cleansing Oil (Limited-time packaging) 450ml: ¥12,650 (Tax Included) / 150ml: ¥5,060 (Tax Included)

Limited-Time Channel Goods

*Available only at the official online store and Global Flagship Beauty Boutiques

Unlimited Satin Lipstick VIP Auburn: ¥4,070 (Tax Included) 

Hard Formula 9 Seal Brown: ¥2,860 (Tax Included) 

Rock the Party Premium Makeup Box: ¥35,200 (Tax Included) 

Rock the Party Mini Lipstick Set: ¥7,150 (Tax Included) 

*Available only at the official online store and Global Flagship Beauty Boutiques

The new collaborative collection is inspired by Tokyo nightlife and is perfect for creating both a glamorous rock 'n roll look or something more soft and sweet. A number of new shades of eyeshadow and lipstick appear in this holiday collection, so why not snag some of these high-quality goods before they're gone? 

© 2021 SANRIO CO., LTD. APPROVAL NO. L614617

Information

shu uemura x Hello Kitty 1st Collection

Limited-Time Release Starting November 1, 2021 / 12 Items Total

Preorders Begin October 15, 2021

2nd Collection

Limited-Time Release Starting November 15, 2021 / 4 Items Total

Preorders Begin November 8, 2021

Where to Buy: 

Shu Uemura Locations Nationwide and Online / Global Flagship Beauty Boutiques

Official Site: https://www.shuuemura.jp

'KATE iCON BOX' Eyeshadow Vending Machine Uses AI to Select Personalized Colors

Makeup brand KATE has produced the KATE iCON BOX, a contemporary digital experience for the New Normal where four personalized eye shadow colors are chosen through AI and released like a vending machine. The technology will be available for a limited time at the Matsumoto Kiyoshi Matsukiyo LAB in the Sagamiono Station Square store. Subsequent installation information can be found on the KATE website.

1. Face Analysis

STEP1. The AI analyses your skin

STEP2. The AI analyses the ratio of your facial features

2.Analysis Result ~ Customization

3. Enter Your Name ~ Purchase

The KATE iCON BOX offers a customized four-shade set and protective sheet using KATE eyeshadow. You can then purchase the four eyeshadows at the register and place them in an original 'The Eye Color' palette.

4. Save & Share

You can save and share your analysis results along with a photo of your original palette.

The KATE iCON BOX offers an original eyeshadow palette made up of four The Eye Color shades that were chosen just for you, based on an AI facial analysis and KATE's makeup knowledge. You can also customize the palette to include your favorite color, with a choice of 26 The Eye Color shades, and print your name on the included protective sheet. This fun new experience allows you to use AI to find the colors that suit you while customizing colors to create a palette that suits you!

Find the eyeshadow color that suits you perfectly with the KATE iCON BOX!

Girl Group NiziU Named Brand Ambassadors for Visée, Introduce Limited-Edition Eyeshadows

Cosmetics brand KOSE has announced that popular girl group NiziU will act as brand ambassadors for a new collection of Visée eyeshadow, Glossy Rich Eyes N.

Visée Glossy Rich Eyes N  – Available in 8 shades + 2 limited edition shades

Photo Shoot

「Visée AVANT」Limited Edition Seasonal Visual with MAYUKA&NINA

The theme for this year's campaign was 'Find the Color Just for You.' By trying all possible shades, even those which seem out of the consumers comfort zone, they will absolutely find the perfect color. For this photo shoot, NiziU applied makeup inspired by their respective member colors, showing off their individuality.

A special web movie and visual for Glossy Eyes Rich N featuring the NiziU girls is available on the special product website and through the official social media channels. The eyeshadows will be available at drugstores and other retailers, as well as online, beginning September 16. Members Mayuka and Nina will also appear in limited season ads for Visée AVANT.

An original movie featuring all members is also available to view on the official TikTok brand account and the Glossy Rich Eyes N special product website.

Interview with NiziU

Q1. Visée has partnered with a number of women before, each symbolizing the current era. What are your thoughts on being chosen as brand ambassadors for Visée now?

Mako: I'm turning 20 this year, and I've really wanted to show a different side of myself now that I won't be a teenager anymore. I was so happy when I was chosen for this project, since it gave me the perfect chance to do just that!

Maya: We're so incredibly honored to be chosen as ambassadors for Visée! I use their products regularly, but there are so many different colors of product available. I think this will inspire people to make use of colors they may not use often, and to try new things!

Q2. How did you feel after shooting wrapped?

 

Ayaka: It felt like something totally different than what NiziU has tackled in the past. I typically wear more cutesy makeup, but this time I tried to show something more mature. It was refreshing. It was a blast getting close-up shots taken of my eye makeup!



Q3. The theme for this year's campaign is 'Find the Color Just for You.' It calls on people to find a color that best matches their personality. After the first ad shoot, what were your impressions of your fellow members' new makeup looks?


Riku: Maya was the one getting her pictures taken first, and she looked so gorgeous that Ayaka and I couldn't stop staring at her! Honestly, we were staring at her so much that when she finally looked over at us, she did that typical Maya smile, and it was like we fell in love with her. (laugh)



Q4. This year's visuals are impressive, with the NiziU members showing off very different expressions than usual. Is there anything you refer to or try to do personally, to find new facial expressions?


Mayuka: It can be really difficult, but I find it useful to look at photos of some of the more senior members and practice copying their expressions.


Q5. Again, this year's theme is 'Find the Color Just for You.' Each of the nine members of NiziU have their own distinct personalities, so with that in mind, what do you think makes you stand out as an individual?

 

Rima: For me, it's my different worldview. It allows me to converse in a very unique way, and to really adjust how I carry myself depending on the location. My member color is red, which also has many meanings: it can be powerful, or mature, or energetic, or mischievous. I'm like a chameleon. I hold many different personalities that I can switch to at the drop of a hat.


Q6. As a member of NiziU, you've had many different and unique experiences. Have you found any unexpected sides of yourself during your time as a member?

 

Rio: I used to think I was one of the cool girls, but during this photo shoot, I was given a makeup look and outfit that was more cutesy. That's a side of myself I haven't explored, and this is something that happens frequently during the many events and challenges we take on as a unit.



Q7. During the makeup shooting sessions, we were able to see very different sides of the NiziU members. Is there anything new you've learned about the other members recently?

 

Miihi: Compared to how we all were when we all joined, everyone is really starting to show their true selves! We've so close, there's nothing that we don't know about each other at this point!



Q8. The Glossy Rich Eyes N products that you used this time come in a wide variety of colors, making it possible for anyone to meet their perfect shade. Speaking of 'meetings,' what do the members of NiziU want to meet more than anything right now?

 

Nina: I want to meet with WithU (the name for NiziU fans). We haven't been able to meet them face to face yet, and I hope we're able to soon.

Maybelline Releases Collaboration Video Featuring Singer and Actor Ryo Nishikido

American cosmetics company Maybelline New York has released a special video for the new NYC x TYO collection, featuring brand ambassador Ryo Nishikido.

Since 2020, Ryo Nishikido has been a brand ambassador for Maybelline New York Japan. Continuing to promote the company, this diverse new collection asks customers to express themselves through eye makeup.

Special Collaboration Video




The video is set in a fictional city inspired by New York, with its excitement and sophistication, and Tokyo, with its incredible modernity. The central model is Tina Koyama, who also works as a TV personality and DJ. The project was directed by YUANN, a filmmaker from creative team kidzfrmnowhere, who is active both in Japan and abroad.


Comment from Ryo Nishikido

"This is my second year with Maybelline and I'm excited to start this new project! I wanted to build a bridge between this staple New York brand and the Japanese people. With that in mind, I was inspired to create metallic, glitter-filled mascara and eyeliner, partially inspired by Maybelline's branding. If you happen to see these new products at the store, please pick them up! I want as many people as possible to enjoy them!"

Yojiya Matcha Cosmetic Blotting Paper Releasing This Summer

Kyoto-based cosmetic brand Yojiya is set to release its seasonal summer matcha cosmetic blotting paper online on July 1. Pre-orders opened on Monday along with a present campaign that's running until the release date.

Matcha Oil Blotting Paper

Free limited-edition slim clear bottle for the first 50 people who spend over ¥8,000

Exclusive pre-order set

Yojiya's oil blotting paper is a popular product. Every summer, they release it in special limited-time scents, with this year seeing the paper infused with Uji matcha leaves.

Information

Yojiya Oil Blotting Paper Matcha

Release Date: July 1, 2021 (Online Exclusive)

Pre-Orders: June 21, 2021

Buy Online: https://www.yojiyacosme.com/

Present Campaign

Running: June 21, 2021 – June 30, 2021

Requirements: Spend over ¥8,000

Stock: 50

Shu Uemura Releases Sustainable 'Mindfully Crafted in Japan' Collection

Japanese cosmetic brand Shu Uemura is set to release its new origami-inspired 'mindfully crafted in japan' collection on June 18, but presales opened on their online shop last Tuesday. The collection is a display of Japanese tradition and craftsmanship with sustainability at the core of its concept.

ultime8 ∞ sublime beauty cleansing oil (Limited Edition Design) | ¥12,650 (Tax Included)

hard formula hard 9 (seal brown 02) (Limited Edition Design) | ¥2,860 (Tax Included)

petal 55 foundation brush (Limited Edition Design) | ¥6,600 (Tax Included)

The collection focuses on three aspects of mindfulness with Japan as its focus: mindful of Japanese nature with locally and sustainably resourced ingredients, mindful of Japanese resources by taking only what is needed, and mindful of Japanese traditional craftsmanship by preserving traditions from the past.


Shu Uemura's Cleansing Oil is one of the brand's most notable sustainable products, preserving everything important about Japanese culture from its history to its natural environment. Using traditional methods passed down the ages, the product is made from plant-derived ingredients sourced sustainably, and the packaging is made from 100% recyclable plastic. The Cleansing Oil bottles were also added to Shu Uemura's new recycling program which began on May 5 which enables bottles to be reused.

Don't miss out on this special new collection by Shu Uemura.


Information

mindfully crafted in japan collection

Release Date: June 18, 2021

Available: shu tokyo makeup box

Address: B-SIDE 5-11-2 Jingumae, Shibuya, Tokyo, 150-0001

Pre-Sale: Online from June 1, 2021

Official Online Shop: https://www.shuuemura.jp

Dolce & Gabbana Releases Japan Limited-Edition Blush

Dolce & Gabbana Beauty is releasing a pink blush with special packaging that's exclusive Japan. Pre-orders ran from March 10-15, with nationwide sale set to open in Japan on July 22.

Dolce & Gabbana Blush of Roses Luminous Cheek Colour – Love Collector | ¥6,300 (Before Tax)

Bonus items depending on how much you spend

Dolce Shimo Matte Liquid Lip Colour 9 / Blush of Roses Luminous Cheek Colour 200

The cheek blush up close

Dolce & Gabbana's "Blush of Roses Luminous Cheek Colour Love Collector" is exclusive to Japan, Russia, South Korea, and Thailand. It adds a cute and bright natural complexion to the cheeks. The packaging features an engraving of the city of Tokyo. The brand is also holding a campaign for customers to receive the Dolce Shimo Matte Liquid Lip Colour 9 mini lipstick and Blush of Roses Luminous Cheek Colour 200 mini blush depending on how much they spend.

Evangelion Cosmetic Collection Launching to Promote Upcoming Anime Film 'Thrice Upon a Time'

A new Evangelion cosmetic collection is set to launch from March 13 in collaboration with the lottery draw cosmetic series Coffret to celebrate the release of the upcoming anime film Evangelion: 3.0+1.0 Thrice Upon a Time.

EVANGELION coffret collection

The makeup palette features designs and colours inspired by the Evangelion pilots Asuka Langley Soryu, Rei Ayanami, and Mari Illustrious Makinami. The collection also includes loose powder based on the A.T. Field, lip gloss inspired by the characters, and a collection of two-coloured face blushes centred on Japan's Evangelion Store mascot Yurushito.

As part of the lottery draw, those lucky enough to win the "Last One" prize can win a stand mirror with special illustrations of Asuka, Rei and Mari. There is also a chance of winning 3 sets of makeup palettes by joining the "Doubles Chance" campaign that is being held – links below. An original shopper bag will also be gifted for the first 13 people who purchase 5 lottery draws at once.

Enjoy your daily make up with the Evangelion Coffret collection.

(C)カラー

Information

EVANGELION coffret collection

Launch: March 13, 2021

Collection Details:  https://bpnavi.jp/t/eva_c

Price: ¥980 (Tax Included) per game

6 prizes (19 selections) + Last One prize

Participating Shops: EVANGELION STORE TOKYO-01(Ikebukuro), EVA STORE, Evangelion store(Hakone), book stores, hobby shops, game centres, drugstores, Animate, Lawson, Mini Stop etc.

Shop Details: https://bpnavi.jp/s/kuji/pc/ssc/search_pref/3131/prize

Official Site: https://p-bandai.jp/contents/global/

Japanese YouTuber Saaya Releases Oil Rich Tint Lipsticks From Her Brand Lillua

The Japanese cosmetics brand Lillua launched a new collection of four "Oil Rich Tint" lipsticks on Monday (February 22). The brand is produced by Direct Tech in collaboration with the popular beauty YouTuber Saaya.




Saaya is a popular beauty guru and influencer from Japan. She has over 2.14 million followers across her social media pages including 1.23 million subscribers on YouTube (as of February 22, 2021). On her main YouTube channel, she posts how-to videos on hair and makeup as well as content related to fashion, videos with her siblings, and more.

Saaya launched Lillua to support people to become the person they want to be – someone who they love even more than they did yesterday. The brand released its teaser site on February 19 which blew up amongst her fans on social media. Now, the site has fully launched with its first collection of products.

Lillua's "Oil Rich Tint" is a line-up of glossy lipsticks with a tint effect. The products take into account the reality of wearing face masks everyday by being super easy to apply. They are made using an oil gel which spreads across the lips effortlessly and leaves them feeling soft. They also contain squalane, olive oil, and jojoba oil to moisturise the lips, making them look plump and soft. The collection features four types: 01 Mellow Pink, 02 Gala Deep Red, 03 Lut Terracotta, and 04 Peach Pig.

  

Oil Rich Tint | ¥1,450 (Before Tax)

 

01 Melon Pink

Not just simply cute and sweet – but a romantic pink with a faint dullness to it.

02 Gala Deep Red

Peak with the ever-popular deep red which captivates and captures a gaze in an instant.

03 Lut Terracotta

The nuanced colour of the orange-brown terracotta gives your lips a refined look.

04 Peach Pig

A beautifully joyous natural coral colour you'll find yourself wanting to use everyday.

Every purchase via Lillua's official website will gift members a free original postcard. Additionally, the first 1,500 people to order two or more items will receive an original Lillua pouch.

Shu Uemura Drops New Rouge Unlimited Iron Reds Collection

Japanese makeup artist brand Shu Uemura dropped its new limited-edition "rouge unlimited iron reds collection" on New Year's Day. Pre-sales for the  collection opened via the brand's online shop on Boxing Day.

Shu Uemura is inviting people to blast into 2021 with 13 powerful iron red lip shades. This includes 12 colours as part of the rouge unlimited iron reds collection (9 limited-edition, 3 existing) in three textures – Rouge Unlimited, Rouge Unlimited Matte, and Rouge Unlimited Lacquer Shine – and 2 colours of the Rouge Unlimited Liquid Matte (1 new, 1 existing).

Metallic colours designed for Asian skin

The rouge unlimited iron reds collection arrives in three textures as part of Shu Uemura's popular Rouge Unlimited series, from a vivid combination of reds and oranges to deep rusty browns. The colours have a sensual metallic sheen to them which gives them a complex appearance like that of a flame. The colour variation has been designed with Asian skin tones in mind to bring out their beauty.


Rouge Unlimited (3 Limited-Edition Colours/1 Existing) | ¥3,300 Each (Before Tax)

"Metallic" MET OR 555 / "Metallic" MET CR 355 / RD 163 / BR 788

Rouge Unlimited Matte (3 Limited-Edition Colours/1 Existing) | ¥3,300 Each (Before Tax)
"Metallic"  MET M RD 163 / "Metallic" MET M BR 786 / M RD 163 / M BR 786

Rouge Unlimited Lacquer Shine (3 Limited-Edition Colours/1 Existing) | ¥3,300 Each (Before Tax)
"Metallic" / M LS OR 570 / "Metallic" M LS OR 583 / LS RD 198 / LS BR 784

Eye-catching Liquid Rouge ignites


Rouge Unlimited Liquid Matte (1 Limited-Edition Colour/1 Existing) | ¥3,600 Each (Before Tax)
M RD 04 / M OR 01
A long-lasting liquid matte colour that's striking but doesn't run. It comes with a brush inspired by traditional Japanese writing brushes that makes it easy to fit and draw beautiful lip lines.

New Year Limited-Edition "Iron New Year Collection"


Released January 1, 2021

To celebrate the New Year, three of Shu Uemura's signature items have been dressed up in red and liquid gold. These iconic items capture the quality and craftsmanship of Japanese products and arrive in limited-edition packaging for the start of 2021.

Ultime 8 Sublime Beauty Cleansing Oil | ¥11,500 (Before Tax)

Hard Formula (Brown/Acorn) | ¥2,600 Each (Before Tax)

Petal 55 Foundation Brush | ¥6,000 (Before Tax)