Mount Fuji to be Surrounded by Colorful Blossoms During the Rainbow Flower Festival 2022
Yamanashi's Fuji Motosuko Resort is home to the yearly Fuji Shibazakura Festival, one of the most popular spring flower events in Jaapn. From July 16 until October 10, 2022, guests will also be able to enjoy the Rainbow Flower Festival, with over 80,000 blooms decorating the land around Mount Fuji. 
From Left: Coneflowers, Common Zinnia, Begonia, Ageratum

From Left: Scarlet Sage (Sirius), Scarlet Sage (Bonfire), Scarlet Sage (Deep Blue), Coleus
The theme for the inaugural event is 'Seven Colors of Mount Fuji.' Visitors will be able to take incredible pictures, with a variety of blooms springing from the Earth in seven beautiful colors. Whether you love begonias or zinnias, you won't want to miss this one. 
The venue will also feature photo spots that will be perfect for social media, from a rainbow circle bench to the 'Yellow Door of Happiness.' A campaign will also be held to choose the best photos of the event posted to Instagram.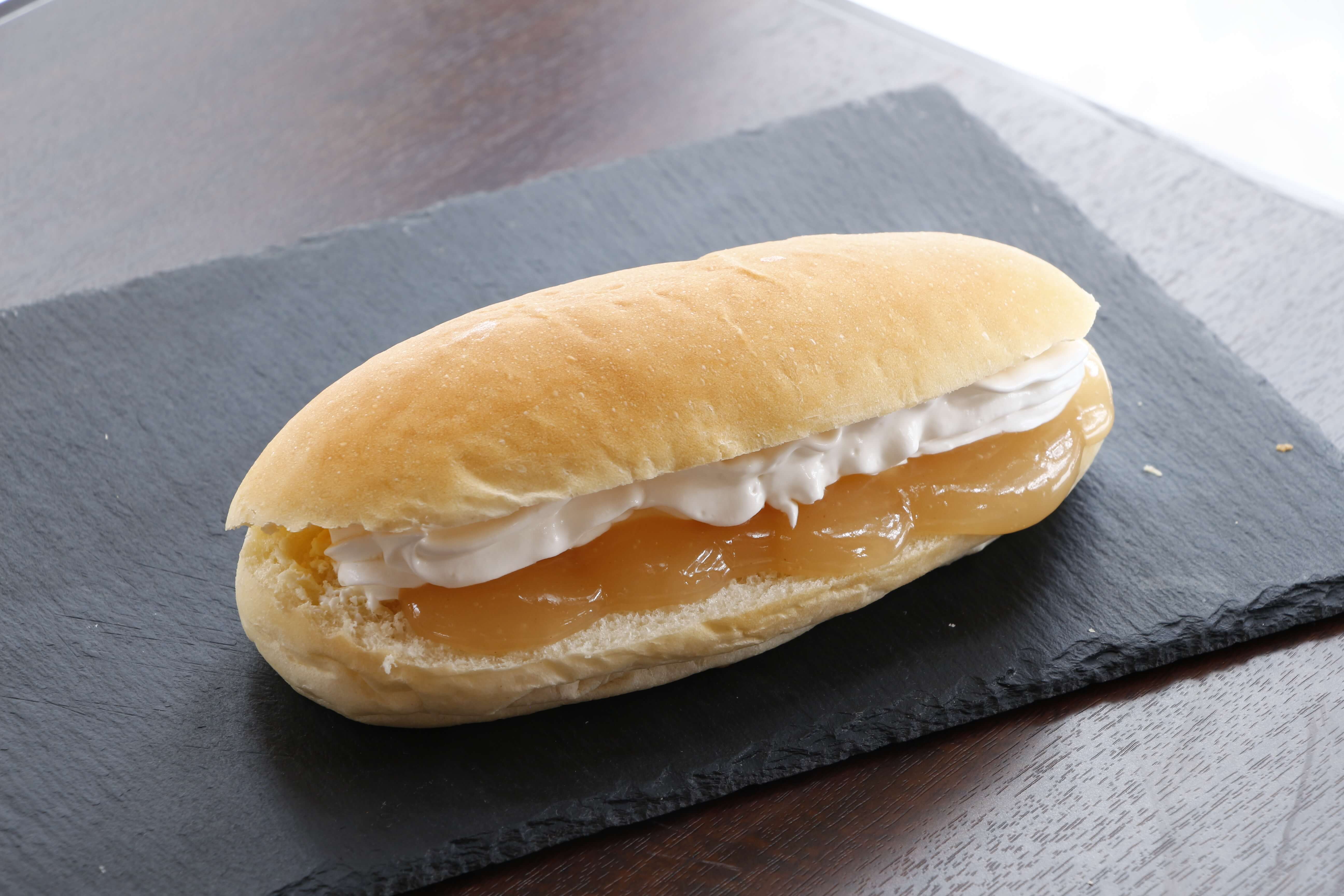 Koppe-pan (with Yamanashi Peach Butter and Whipped Cream) / Lava Fried Tofu / Bellflower Mochi Ice Cream / Jewel Soda

A unique food menu featuring everything from lava-shaped fried tofu to fluffy bread with local peach butter will appear at the event.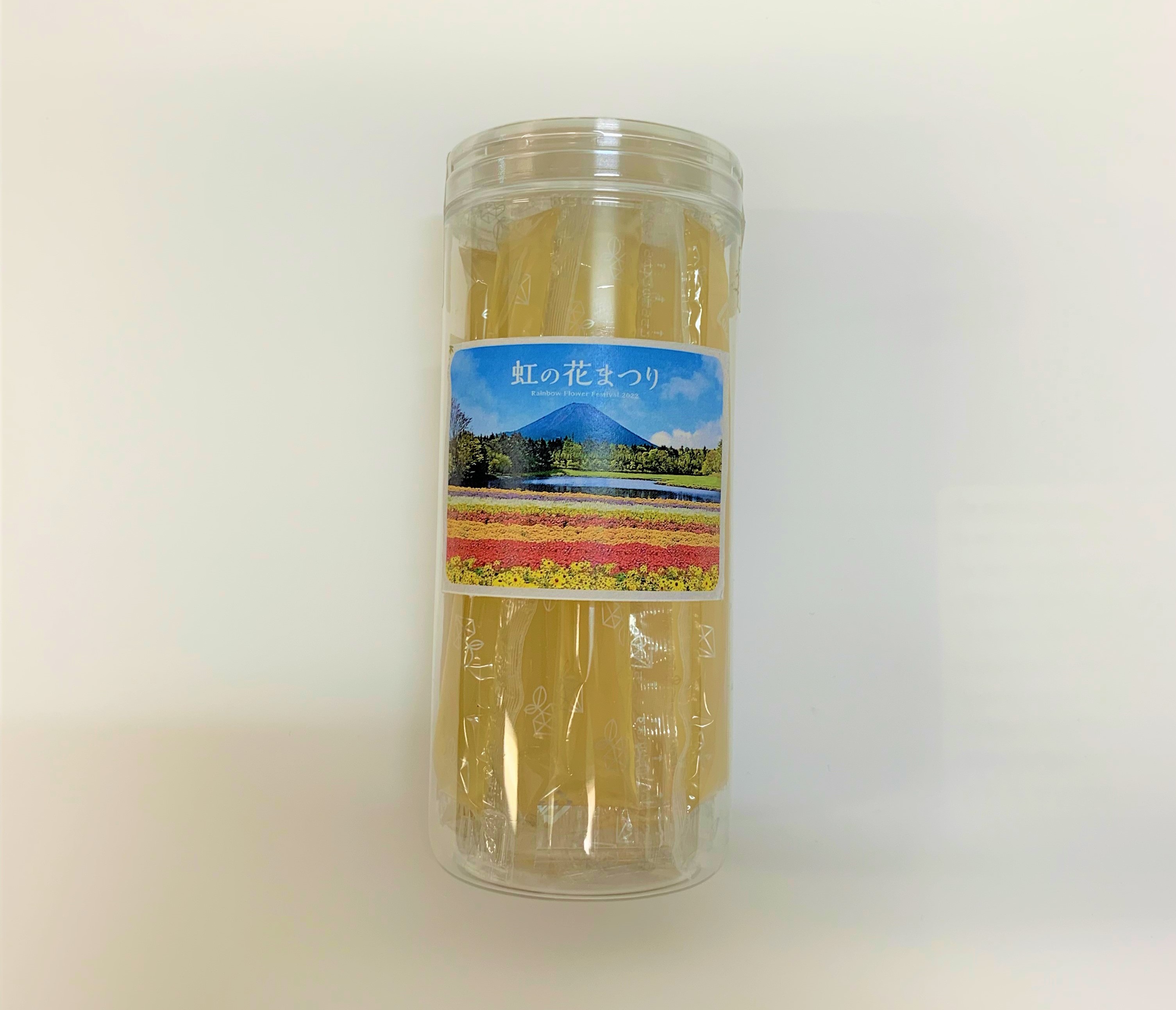 *Sample image.
Pictures aren't the only thing you'll leave with–a selection of souvenirs will be on sale, including 'Stick Jelly' made with five types of local fruit puree. These will only be available at the event, so come have a wonderful time visiting Mount Fuji this summer!
Information
Rainbow Flower Festival
Running: July 16 – October 10, 2022
*Blooming dates may vary. The festival will be open every day during the event period.
Hours: 8:00-16:00 *Subject to change.
Tickets: Adults (Middle school age and up): ¥800 / Children (Ages 3 and up): ¥250

Venue: Fuji Motosuko Resort (212 Fujigane, Fujikawaguchiko, Minamitsuru District, Yamanashi)
Official site:https://www.fujimotosuko-resort.jp/
RELATED ENTRIES
SiM to Hold Streaming Event 'Amazon Music Live: DEAD POP FESTiVAL 2022'

Amazon Music Live: DEAD POP FESTiVAL 2022 was originally held on June 25 and 26, 2022. Those who missed out on SiM's outdoor festival will be able to watch it on the Amazon Music Japan channel on Twitch on August 16 at 20:00 along with exclusive commentary from the members. In addition, Shuhei Igari (HEY-SMITH), GEN (04 Limited Sazabys), and Takuya Yamanaka (THE ORAL CIGARETTES) will appear. 20 artists who participated in the festival will give their personal thoughts on the June event including behind-the-scenes stories.

Fans of Attack on Titan won't want to miss the first live performance of SiM's track The Rumbling, used as the opening theme for The Final Season Part 2.

Prior to the event on the Amazon Music Japan channel, a playlist consisting of songs performed at DEADPOP FESTiVAL 2022 is available on Amazon Music Unlimited. Be sure to check it out!

NIJISANJI Fes 2022 Reveals 118 Participating VTubers, New Illustrations

NIJISANJI Fes 2022, the largest NIJISANJI event to date, will be held on October 1 and October 2 at Makuhari Messe in Chiba. Ahead of the festival, ANYCOLOR has announced the 118 VTubers that will be participating, along with new illustrations showing some popular personalities wearing class T-shirts which will be available at the venue.

NIJISANJI Fes 2022 Special Announcement Video
https://youtu.be/st-m1G_DYS8

The image song for NIJISANJI Fes 2022, Hurrah!!, is now available to stream. The music video for the track will feature fan art which will also be displayed at the venue, so get your entries in by August 28!

Illustrations Highlighting Class T-Shirts

NIJISANJI Fes 2022 Image Song, Hurrah!!

Music: Mito Tsukino, Sasaki Saku, Kuzuha, Lize Helesta, Sara Hoshikawa, Minato Fuwa, Axia Krone
Lyrics / Composition / Arrangement: Jin

On the special website, newly-drawn illustrations of the 118 participating VTubers are featured. Each member is a part of a different class, and these class T-shirts will be handed out at random to those with tickets to the event as a bonus. They will also be available for purchase, so don't worry if you don't get the one you want!

▼Green
Manami Aizono, Uiha Aiba, Youko Akabane, Axia Krone, Akane Asahina, Hina Asuka, Momo Azuchi, Kokoro Amamiya, Sayo Amemori, Almal Ars, Katrina Ange, Mugi Ienaga, Inui Toko, Ibrahim, Ichigo Ushimi, Muyu Amagase, Vox Akuma

▼Indigo
Kou Uzuki, Albio Ex, Emma★August, Eli Conifer, Elu, Haruka Onomachi, Oliver Evans, Haru Kaida, Hayato Kagami, Kanae, Shoichi Kanda, Hisui Kitakoji, Gilzaren III, Gwelu Os Gar, Kuzuha, Yotsuba Umise, Aza

▼Blue
Natsume Kurusu, Kuroi Shiba, Mirei Gundou, Tojiro Genzuki, Touya Kenmochi, Akina Saegusa, Ritsuki Sakura, Sasaki Saku, Yuika Shiina, Shellin Burgundy, Rin Shizuka, SisterClaire, Hajime Shibuya, Joe Rikiichi, Tomoe Shirayuki, Akira Shikinagi, Eine

▼Red
Sango Suo, Kana Sukoya, Utako Suzuka, Masaru Suzuki, Aki Suzuya, Miyako Seto, Kirame Sorahoshi, Rion Takamiya, Mito Tsukino, Debidebi Debiru, Kohaku Todo, Dola, Kyoko Todoroki, Kei Nagao, Naraka, Kanato Fura, Elira Pendora

▼Orange
Naru Naruse, Chigusa Nishizono, Sociere Nui, Fuyuki Hakase, Hanabatake Chaika, Sou Hayase, Marin Hayama, Air Harusaki, Kaede Higuchi, Gaku Fushimi, Tamaki Fumino, Furen E. Lustario, Fuwa Minato, Belmond Pandelas, Nei Ponto, Pomu Rainpuff

▼Yellow
Sara Hoshikawa, Himawari Honma, Keisuke Maimoto, Ririmu Makaino, Meme Mashiro, Chima Machita, Mao Matsukai, Moira, Alice Mononobe, Kazaki Morinaka, Rine Yaguruma, Kizuki Yashiro, Karuta Yamagami, Chihiro Yuki, Seraph Dazzlegarden, Mysta Rias

▼Violet
Riri Yuhi, Mahiro Yukishiro, Roa Yuzuki, Kakeru Yumeoi, Ratna Petit, Lize Helesta, Ryushen, Mikoto Rindou, Lain Paterson, Luis Cammy, Levi Elipha, Vincent Leos, Lauren Iroas, Hibari Watarai, Finana Ryugu, Hyakumantenbara Salome

Tomakomai Mirai Fest 2022 Announces Second Round of Performers, Additional Details

New performers and events have been announced ahead of the start of Tomakomai Mirai Fest 2022 in Tomakomai, Hokkaido on September 17 and 18. The event will be held in one of the most gorgeous towns on the island and excitement is building!

The purpose of this event is to promote the appeal of the Tomakomai region, not only to those living in Japan but to those living abroad. In addition to music, the event will also feature art, food, technology, and more content that can be enjoyed by kids, families, and people of all ages and genders.

Tomakomai Civic Hall, Large Hall

Incredible live performances will be held in a futuristic setting. Along with Awesome City Club, Kyary Pamyu Pamyu, and Little Glee Monster, guests can look forward to seeing HY, Wednesday Campanella, Taichi Mukai, and Atarashii Gakko!

Tomakomai Civic Hall, Parking Lot

DJ performances and food trucks will welcome guests to the futuristic area, and the illuminations are sure to impress!

Kirakira Park

An AR system accessible by smartphone will allow guests to take pictures of the Tomakomai Mirai Fest logo for a surprise. During the daytime, a food truck area will provide visitors with different types of gourmet offerings and a stage will showcase local dancers and musicians from Tomakomai. A family-friendly picnic area will allow guests to relax and enjoy good food and live music.

At night, in addition to impressive illuminations and a live stage showcasing Hokkaido's best talent, an island bar will amplify the mood.

O-machi/Nishiki-machi

During the daytime, a gourmet area will feature Tomakomai's famous curry ramen, local craft beer, craft spices, and more. At night, visitors can enjoy restaurants in the O-machi and Nishiki-machi areas while still enjoying the vibe of the event.

And More!

A stamp rally will be held during the event, and guests finding stamps at each location will be eligible to win fantastic prizes. A bus service is also planned.

More performers and details will be announced soon, so stay tuned!

Information

Tomakomai Mirai Fest 2022

Dates: September 17 and 18, 2022

Tomakomai Civic Hall, Large Hall (Admission Fee Required)

September 17 / Doors Open 16:30, Event Starts 17:30

September 18 / Doors Open 14:30, Event Starts 15:30

Tomakomai Civic Hall, Parking Lot / Kirakira Park / O-machi, Nishiki-machi (Free Entry)

September 17: Open at 12:00

September 18: Open at 11:00

*May be earlier or later depending on the venue. Detailed event times will be announced at a later date.

Locations: Tomakomai Civic Hall, Large Hall / Parking Lot / Kirakira Park / Around Omachi, Nishikimachi

Ticket Agency: Ticket Pia

[1-day or 2-day Tickets Available]
Official 2nd Advance Ticket Lottery: July 28, 12:00 – August 7, 23:59

https://w.pia.jp/t/tomakomaimiraifest22/

Official Site: http://miraifest-tomakomai.jp/

NAKED Summer Festival 2022 to be Held at Nijo Castle in Kyoto

This summer, the World Heritage Site Nijo Castle will host the NAKED Summer Festival 2022 event from July 22 until August 21. Visitors can explore the incredible location at night, illuminated by colorful lights and filled with summer fun.

Festival Stalls

Virtual Content via Smartphone

The entrance gate and Ninomaru Garden will both be illuminated for the event, and a digital fireworks display will be shown on the stone walls surrounding the inner moat.  Continuing from last year, the fan-favorite NAKED Distanced Lanterns and NAKED Tsukubai will be returning.

Come make some summer memories at Nijo Castle!

Laid-Back Camp Collaboration Event Takes Guests on a Tour of Yamanashi and Shizuoka Prefectures

The globally popular slice-of-life series Laid-Back Camp is currently serialized in COMIC FUZ.

Set in Yamanashi and Shizuoka Prefectures, Laid-Back Camp is a relaxing series following a group of high school girls going camping and enjoying their daily lives. The original comic has sold over 7 million copies, and the series has helped people around the world destress. In 2018, the first anime series premiered, inspiring a spin-off Room Camp in 2020 and a second season in 2021. An animated film will arrive in theaters on July 1, 2022.

The series has announced a collaboration with Yamanashi and Shizuoka prefectures, which are both depicted in the work, as well as JR Central. The 'Laid-Back Camp Dramatic Puzzle Solving Game: Two Treasure Maps and a Trip Down Memory Lane' event will run from July 1 until August 31, 2022. The Rin Route will begin in Kofu and the Nadeshiko Route will start in Shizuoka. Participants will receive a small gift for completing each route.

In conjunction with the event, JR Central will sell special Laid-Back Camp one-day round-trip tickets, and a collaboration train will be decorated with illustrations from the series.

The poster for the event shows new illustrations of Rin and Nadeshiko made by Green House, the illustrators behind Bikkuriman. These illustrations will also appear on a variety of original goods!

When Japan opens again, how would you like to journey through these beautiful areas?


©あfろ・芳文社/野外活動委員会

Information

Laid-Back Camp Dramatic Puzzle Solving Game: Two Treasure Maps and a Trip Down Memory Lane

Running: July 4 – August 31, 2022

Booklet Distribution Locations: 

Yamanashi Prefecture – Kofu City Tourist Information Center / Shimobe Roadside Station / Minobu Station Shop

Shizuoka Prefecture – Shizuoka City Tourist Information Center
Details: https://www.yamanashi-kankou.jp/kankou/event/2022_yrcm_summer.html

Tomakomai Mirai Fest 2022 to be Held in September

On September 17 and September 18, the Tomakomai Urban Renewal Project Committee will hold Tomakomai Mirai Fest 2022, inviting guests to celebrate the area around Tomakomai in Hokkaido. 

The purpose of this event is to promote the appeal of the Tomakomai region, not only to those living in Japan but to those living abroad. In addition to music, the event will also feature art, food, technology, and more content that can be enjoyed by kids, families, and people of all ages and genders.

The main venue of the event will be the Tomakomai Civic Hall. Musical acts announced so far include Awesome City Club, Kyary Pamyu Pamyu, and Little Glee Monster.

In the Tomakomai Civic Hall parking lot and the nearby Kirakira Park, guests can enjoy free DJ performances, mini-concerts, art and technology installations, food trucks, picnic areas, and more. In addition, the Nishikimachi and Omachi areas will be decorated with digital art, and food and beverages will be available.

Advanced 2-Day tickets are available now on Ticket Pia by lottery. More performers and additional content will be announced soon, so keep an eye on social media and the official website.

Information

Tomakomai Mirai Fest 2022

Dates: September 17 and 18, 2022

Venue: Tomakomai Civic Hall, Large Hall

Hours: 

September 17 / Doors Open 16:30, Event Starts 17:30

September 18 / Doors Open 14:30, Event Starts 15:30

*More detailed event times and locations will be announced at a later date.
Locations: Tomakomai Civic Hall, Large Hall / Parking Lot / Kirakira Park / Around Omachi, Nishikimachi

Tickets: https://w.pia.jp/t/tomakomaimiraifest22/

Official Site: http://miraifest-tomakomai.jp/

Toyokawa Inari to Bring Back Popular Naked YORU MO-DE Event in 2022

One of Japan's Three Great Inari Shrines, Toyokawa Inari in Aichi Prefecture, will be decorated in summer-themed lights from July 22 until August 8! The popular Naked YORU MO-DE event is coming back for 2022 after attracting over 40,000 visitors last year. 

Starting in 2021, Toyokawa Inari has held the Naked YORU MO-DE event monthly on the 22nd, the founding date of the shrine's founding. Using technology, Naked's artwork is updating the worship experience to fit into the 'new normal,' keeping social distancing in mind. 

Jihoukan Projection-Mapping – Summer Festival ver. 

Socially Distanced Art – Naked Distanced Lanterns, Summer Festival ver.

Naked Tsukubai – Summer Festival ver.

The theme for this new event is 'a summer festival for a new era.' Many of Toyokawa City's annual festivals, such as the Oiden Festival and the Mitama Festival, have been canceled since the spread of the coronavirus. This new kind of festival will pull inspiration from other local events and will feature handheld firework displays, a collection of gorgeous wind chimes, and tons of night stalls for guests to enjoy alongside Naked's digital artwork. The local handheld fireworks will be shown using projection mapping, and all of the fan-favorite Naked social distancing art projects will be transformed to suit the summer festival theme. The Naked Tsukubai hand sanitizing art project will show goldfish and fireworks in the palm of your hand, and the Naked Distanced Lanterns will be decorated with a summer firework pattern.

Information

Toyokawa Inari, One of Japan's Three Great Inari Shrines x Naked YORU MO-DE

Venue: Toyokawa Inari (1 Toyokawacho, Toyokawa, Aichi Prefecture)

Running: July 22 – August 6, 2022

*Held throughout the year starting on the 22nd of every month
Hours: 19:00-22:00
Official Site: https://event.naked.works/yoru-mo-de/

Nakamura Keith Haring Collection Holds 15th Anniversary Exhibition, 'Chaos and Hope'

The Nakamura Keith Haring Collection in Yamanashi Prefecture will be holding a celebratory exhibition in honor of the location's 15th anniversary from May 14, 2022 until May 7, 2023.

In April 2007, the Nakamura Keith Haring Collection opened in Kobuchisawa, located at the foot of Mt. Yatsugatake. The only museum in the world dedicated entirely to New York-based artist Keith Haring, Kazuo Nakamura collected the works and acts as the director of the museum. Over 300 works of art are on display along with 500 other pieces, from photographs and videos to merchandise. The new exhibition features approximately 150 works.

Three Lithographs (People Ladder), 1985

Icons (Radiant Baby), 1990

Untitled, 1984

Untitled, 1988

Untitled (Subway Drawing), 1981-1983

The 'Chaos and Hope' exhibition was originally held during the museum's first year of operation and looks back at Haring's first experiences in New York City in 1978. The artist was present at the dawn of the hip-hop movement and was struck by the clash between typical white art and underground minority artists. In only five years, Haring rose to stardom. Sadly, while traveling the world, he contracted AIDS, passing away at the age of 31. Behind the bright and cheerful artwork he left behind, he hid his inner suffering and desire for hope and freedom.

All Keith Haring Artwork ©Keith Haring Foundation
Courtesy of Nakamura Keith Haring Collection.

Information

Nakamura Keith Haring Collection 15th Anniversary: Chaos and Hope

Venue: Nakamura Keith Haring Collection

Running: May 14, 2022 – May 7, 2023

Official Site: https://www.nakamura-haring.com

Shueisha's Haruman!! 2022 Festival Celebrates Manga this Spring

Shueisha is currently offering a ton of manga for free as part of Haruman!! 2022. The campaign is running until May 15 at participating locations and tons of digital manga series are available for download.

©Shueisha

During Haruman!! 2022, users can read over 305 digital titles for free. This year's theme is 'Manga Festival,' and manga fans can find both recent and classic titles. Why not catch up on some manga history while you can?

A collaboration with the popular VTuber agency Hololive is also underway. One of the group's manga-loving members will be chosen each day to serve as Editor-in-Chief of an original manga magazine.

Popular authors are also commemorating the occasion with new illustrations. Eleven artists from Shueisha's manga department have drawn popular VTubers, and these awesome images are available exclusively on the Haruman!! website.

Stream Date: April 23, 2022

Participants: Shueisha x Hololive Traveling Editorial Department

Streaming Channel: https://www.youtube.com/channel/UCJFZiqLMntJufDCHc6bQixg

©Shueisha

In collaboration with puzzle game creators RIDDLER, 'The Search for the Great Manga King's Treasure' will be held. Pulling inspiration from One Piece, which is currently celebrating 25 years of serialization, fans will have to find clues to solve a massive mystery.

Find your new favorite manga series during Haruman!! 2022.

Information

Haruman!! 2022

Running: April 11 – May 15, 2022

Official Site: https://haruman.jp

Fujinohana Monogatari Ofuji Festival 2022 Opens at Ashikaga Flower Park in Tochigi

The Fujinohana Monogatari Ofuji Festival 2022 in Tochigi began slightly ahead of schedule on April 16, 2022.

After temperatures rose to higher than normal over the past few weeks, Ashikaga Flower Park's symbolic wisteria bloomed earlier than expected. If the high temperatures persist, the blooming process will speed up considerably, with some flower clusters growing up to 10cm in a single day.

The park is one of Japan's top destinations for wisteria, boasting 350 trees that typically bloom from mid-April to mid-May. The stunning flowers, which dangle from wooden trellises, come in many colors including violet, blue, pink, white, and yellow. Each color tends to bloom at different times: pink first, followed by purple, white, and then yellow wisteria. CNN praised the massive wisteria tree as looking similar to the "tree of souls in the film Avatar," and the park was the only place in Japan selected as one of the '10 Global Dream Destinations' in 2014.

Information

Fujinohana Monogatari Ofuji Festival 2022

Running: April 16 – May 22, 2022

*Illuminations: April 20 – May 15, 2022
Times: 

April 16 – April 19  9:00-18:00

April 20 – April 22  8:00-20:30

April 23 – May 8    7:00-21:00

May 9 – May 15    8:00-20:30

May 16 – May 22  9:00-18:00

 

*Dates and hours are subject to change depending on blooming conditions.

*Click on the link below to see the current flower status.

Peter Rabbit's English Garden Opens at Fuji Motosuko Resort

Peter Rabbit's English Garden, one of the largest English-style gardens in the Tokyo metropolitan area, will open at Fuji Motosuko Resort on April 16, 2022.

Known for the Fuji Shibazakura Festival, an annual springtime cherry blossom event, Peter Rabbit's Garden is opening at the resort at the perfect time. The garden will include over 300 varieties of plants, trees, and flowers, and visitors can enjoy a photogenic stroll with popular characters. An on-site cafe will offer a lineup of original items inspired by Beatrix Potter's classic books, including a colorful afternoon tea set and 'Flowery Latte' with petals scattered on top. 'Mr. McGregor's Vegetable Garden Salad' is also a light dish perfect for spring.

Cafe Menu

Take Out Menu

Cafe


Original Merchandise

Photo Spot

Shop & Gallery

Original Sticker

Guests can also enjoy a gallery highlighting moments from the Peter Rabbit picture books, from The Tale of Squirrel Nutkin to The Tale of Mr. Jeremy Fisher, both translated by novelist and poet Mieko Kawakami. The shop will offer original merchandise only available at Fuji Motosuko Resort, including keychains, sweets, and coffee cups. There's something for adults and children alike, so fans of Peter Rabbit won't want to miss it!

To commemorate the opening of the garden, a bus decorated with Peter Rabbit and friends will be in operation from April 4 until April 16. This passenger bus will bring visitors from Shinjuku, Yokohama, Shizuoka, and other locations, and those riding will get a special sticker as a bonus.

Come enjoy some time outdoors with Peter this spring!

BEATRIX POTTER(TM) & (C) Frederick Warne & Co.,2022

Information

Peter Rabbit's English Garden at Fuji Motosuko Resort

Opening April 16, 2022

Address: 212 Fujigane, Fujikawaguchiko, Minamitsuru, Yamanashi

Tokyo Flower Carpet 2022 to Decorate Gyoko-Dori Avenue with 50,000 Flowers

The Flower Painting Culture Association of Japan will hold the Tokyo Flower Carpet 2022 event on Gyoko-Dori Avenue in Marunouchi from March 19 until March 21, 2022. Over 50,000 carnations will cover the street like an otherworldly carpet, forming images of popular Kabuki actors from the Edo Period. Yasuhiko Fujikawa, a well-known flower artist who created this flower Kabuki concept, will supervise the event.

With help from 200 local volunteers, five giant flower paintings measuring 6m x 8m will be created for the event. The theme is 'Tokyo Restart,' with organizers hoping to inspire residents to experience new things and find new hope as we move past the effects of the pandemic. 

The flowers used in the event will be recycled and reborn as 'flower sketchbooks' made of recycled paper. These will be donated to special-needs schools in Tokyo to support art education for children with disabilities. Since 2018, 8,000 sketchbooks have been donated to 57 schools in the city. 

Her Imperial Highness Princess Tomohito of Mikasa will be in attendance. 

Information

TOKYO FLOWER CARPET 2022

Running: March 19 – March 21, 2022

*Setup running from 9:00-15:00 on March 19

Location: Gyoko-Dori Avenue (Marunouchi 1, Chiyoda-ku)

Official Site: https://www.infiorata88.com/tokyoflowercarpet