A café located inside the "Sheraton Grande Tokyo Bay Hotel" called "Tostina" will release playful desserts and bakeries associated with Halloween for a limited time offer.
Playful, special Halloween desserts such as "Kabocha (pumpkin) no Monster Mont Blanc" which looks like a cute monster pumpkin and "Kuroneko (black cat) no Chocolate Cake" which looks like a cute black cat will be debuted.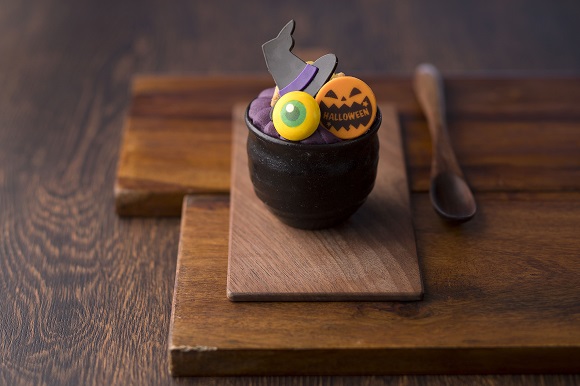 ◆Majo no Oimo Tiramisu –550 yen
For this item, mascarpone mousse and sweet potato comport are layered and topped with a purple potato cream. The Jack-O-Lantern and witch made of chocolate are so cute. It is a fun-looking dessert.
。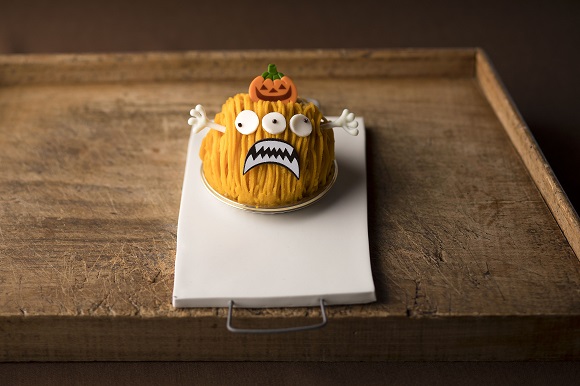 ◆Kabocha no Monster Mont Blanc -550 yen
For this item maple syrup jelly and comport of pumpkin are stuffed inside a dome-shaped mousse cream cheese. It looks like a cute, sweet monster coated with pumpkin cream, having eyes, a mouth and hands made of chocolate.
◆Kuroneko no Chocolate Cake -550 yen
For this item a ball-shaped chocolate mousse is put on top of a chocolate soufflé and hazel nut cream is stuffed inside the dessert. The chocolate cake looks like a ghost black cat which is grinning.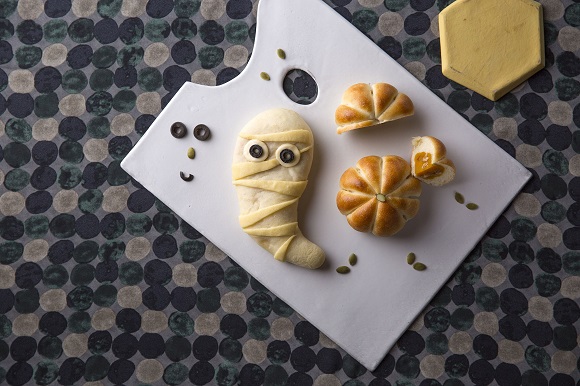 ◆Kabocha Anpan  -230 yen (photo-right)
For this item, walnuts and orange peel are stuffed inside the sweet roll dough. It is a pumpkin-shaped, cute sweet bun.
◆Obake Pan -270 yen (photo-left)
A white cute sweet bun with mash potato inside. The bun has the taste of pizza since it contains a tomato-based sauce, bacon, corn and paprika.
Let's enjoy these "ghost" sweets that use lots of seasonal ingredients
◼︎Information 
Café "Tostina" "Halloween Desserts and Bakeries"
Date: October 1st, 2017 (Sun.) to October 31st (Tue.)
Venue: Café "Tostina"
Business hours: 10:00 to 23:00
TEL: 047-355-5555