Ayana Taketatsu to Perform Opening Theme Song for The Tale of the Outcasts Anime Series
Ayana Taketatsu will release her 12th single Ashita no Katachi (Shape of Tomorrow) on March 1, 2023! A teaser for the track has been uploaded to the singer's YouTube channel. 
Ashita no Katachi will serve as the opening song for The Tale of the Outcasts, an anime series set to premiere in January 2023 on TOKYO MX, Yomiuri TV, and BS Fuji. The singer will also play the main character Wisteria.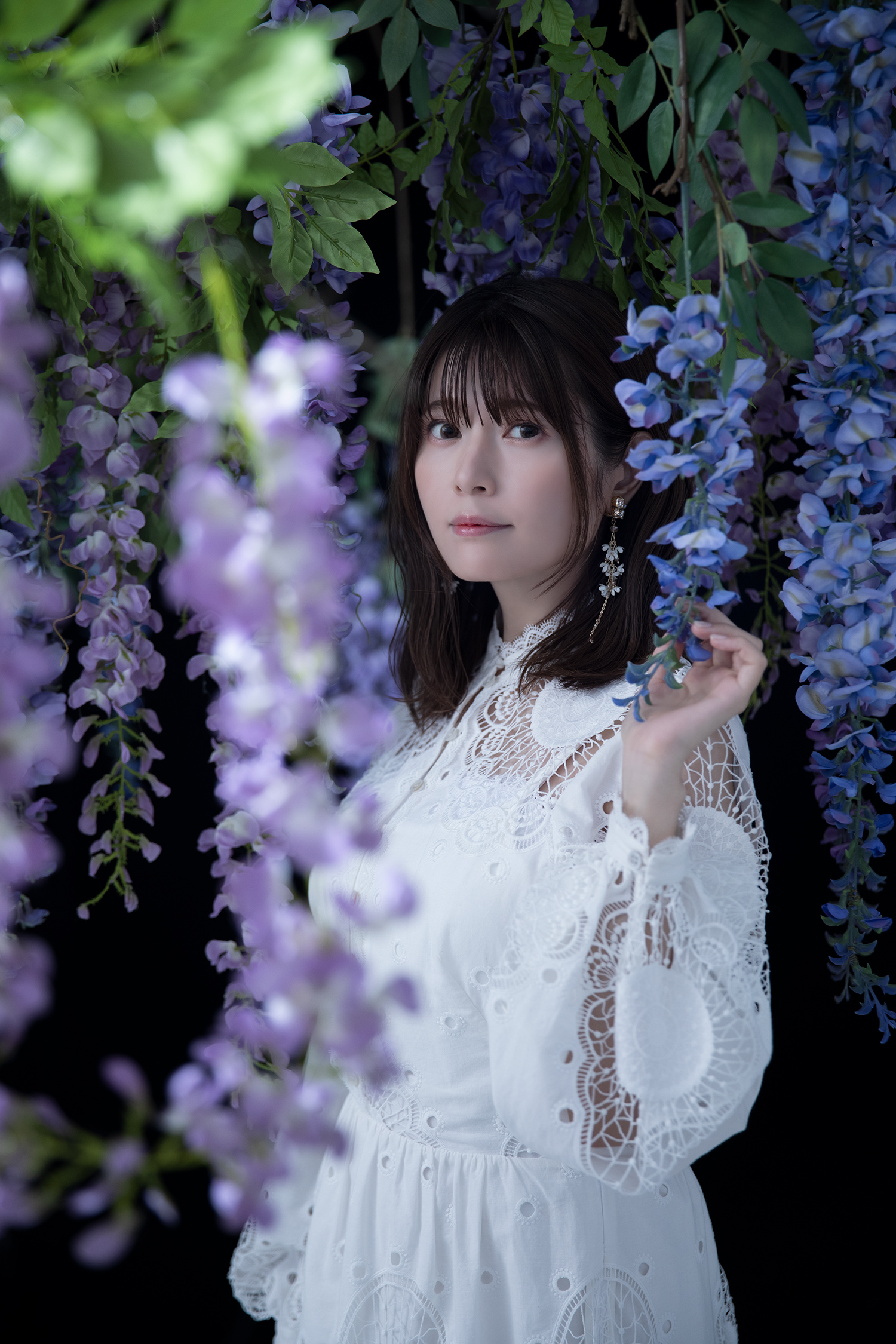 An official artist photo and jacket image have been released along with the announcement, and fans will love seeing the voice actress and her character standing beneath the Wisteria blossoms.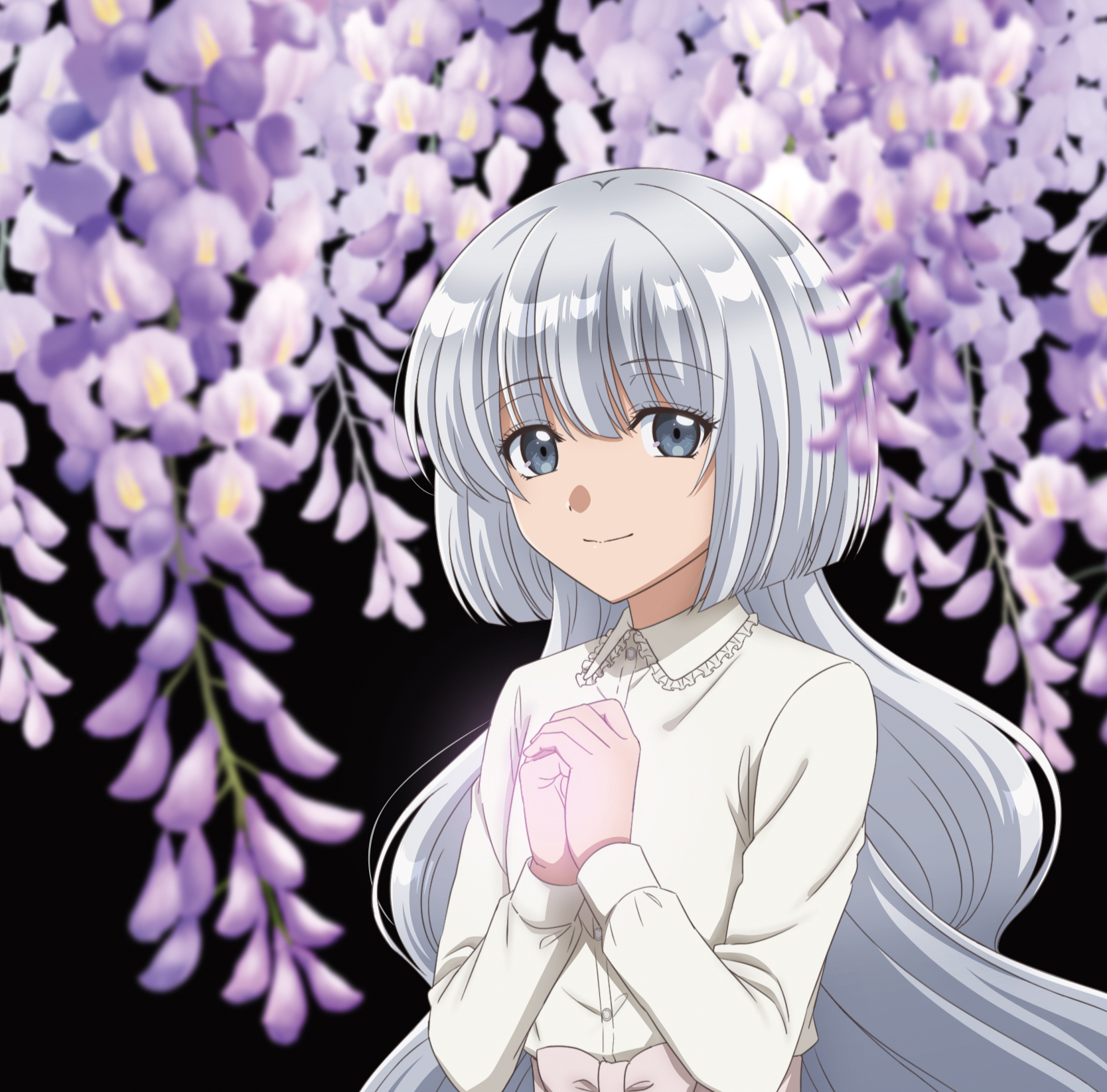 This is the 12th single from the vocalist in four years and features lyrics and music by Kegani (LIVE LAB). Her first song Innocent Notes was released in February 2019. Stay tuned for more information as Taketatsu celebrates her 10th year as an artist!
© 星野真・小学館/「ノケモノたちの夜」製作委員会
RELATED ENTRIES
Salyu x Haruka Nakamura to Perform the Ending Theme for TRIGUN STAMPEDE

Salyu and Haruka Nakamura's new song Hoshi no Kuzu α will be the ending theme song for the upcoming anime series TRIGUN STAMPEDE set to premiere on January 7, 2023. The show will air every Saturday at 23:00 on TV Tokyo and other stations. A new trailer for the series has also been released, in which you can hear a portion of the new track.

TRIGUN STAMPEDE Main PV

The new song was performed during Salyu and Haruka Nakamura's joint concert at Yebisu Garden Hall on December 22, 2021. Carefully composed with an almost prayer-like composition, fans will be able to pick out Haruka Nakamura's unique sound. When combined with Salyu's captivating voice, this song is sure to leave an impression on all listeners, whether they're a fan of the series or not.

Be sure to listen to the new song when TRIGUN STAMPEDE hits the small screen in January!

Comment from Salyu

"I'm Salyu, and I'm singing the ending theme for TRIGUN STAMPEDE.

This song was created along with my dear friend, the musician Haruka Nakamura.

The melody is powerful, encompassing a simple but intense series of emotions.

I simply sang the song honestly, going wherever my feelings led me.

We hope you enjoy the story and the lovely melody!"

Comment from Haruka Nakamura

"I wrote the song Hoshi no Kuzu with Salyu. 

I was in charge of the lyrics and composition. 

I'd be so happy if you read the lyrics. It's like a letter from me to her, and she sang this letter back to me.

The world is essentially a shining star, but it's pure chaos now.

We are all little pieces of one star, and that's why we wanted to make this a hopeful track.

I'd be so happy if this song encompasses the worldview of TRIGUN STAMPEDE!"

Information

TRIGUN STAMPEDE

Staring January 7, 2023 / Airing Saturdays at 23:00 on TV Tokyo, etc. 

(TV Tokyo, TV Osaka, TV Aichi, TV Setouchi, TV Hokkaido, TVQ Kyushu)

*Episode 1 airing January 7 at 23:15

*Dates and times are subject to change

Official Site: https://trigun-anime.com/

Light Novel 'Yumemiru Danshi wa Genjitsushugisha' to Get Anime Adaptation in 2023, Trailer and Visual Released

The light novel Yumemiru Danshi wa Genjitsushugisha (The Dreaming Man is a Realist) has been a smash hit. Following a big win at the HJ Web Novel Awards 2019, it's no surprise that the series will be getting an anime adaptation in 2023! A teaser visual and trailer have been released along with ample staff and cast information. 



The original light novel series was written by Okemaru and illustrated by Saba Mizore and was initially serialized as a web novel on the website Shosetsuka ni Naro in December 2018.

 

The teaser shows off the heroine Aika Natsukawa and her intense emotions, and is a perfect way to get anime fans curious about this unique series!



Yumemiru Danshi wa Genjitsushugisha Trailer

The main staff and cast members have been announced and the series will be produced by Studio Gokumi and AXsIZ. Be sure to tune in next year!

Comment from Naoya Miyase (Wataru Sajo)


"My name is Naoya Miyase and I will be playing the role of Wataru Sajo!

All of the characters in this series are so charming, I can't help but swoon every time I see them. 

Every time the two main characters misunderstand each other, I want to scream!

You'll probably want to do the same.

I hope you're looking forward to the series!

Please tune in!"


Comment from Akiho Suzumoto (Aika Natsukawa)


"I'm Akiho Suzumoto and I'll be playing Aika Natsukawa!

I'm excited to step into the role of Aika so that I can make the fan's heart pound!

Above all else, I'll try to embody her Goddess-like qualities, so tune in!

Thank you so much!"


Comment from Yumiri Hanamori (Kei Ashida)


"I'll be playing the role of Kei-chan!

When the recording ended, I remember thinking "But they're in love with each other!"

Fans will be delightfully frustrated by the distance between Wataru and Aika. Seriously!

Look forward to watching Kei-chan as well, who is completely at their mercy…"


Comment from Mikako Komatsu (Kaede Sajo)


"I'll be playing the role of Kaede Sajo, Wataru's sister. 

The recording has begun, and I'm so excited to see how I'll get to interact with the other characters.

We both wanted to create that realistic tension that only brothers and sisters have,

so be sure to tune in to this wonderfully awkward series!"




Comment from Kaori Ishihara (Rin Shinomiya)


"I'm Kaori Ishihara and I'll be playing Rin Shinomiya.

Kaori is a good girl and someone who people look up to. She's cool and serious, always working hard to solve her own problems–but something about that makes her so cute and fun to play. 

We're currently in the middle of recording, so I'm really looking forward to seeing how the anime will play out!

The staff and cast are working so hard, so please look forward to the show!"

©おけまる・ホビージャパン/『夢見る男子は現実主義者』製作委員会

Kyoto-Based Band Hakubi to Perform Ending Theme for The Tale of the Outcasts Anime Series

Hakubi is an up-and-coming three-piece band from Kyoto. Today, it was announced that their new song Rewrite would be used as the ending theme for the upcoming anime series The Tale of the Outcasts scheduled to premiere in January 2023.

This marks the first time that Hakubi will provide a song for an anime series. Rewrite will be released on streaming services on January 15, 2023.

The Tale of the Outcasts will be an adaptation of the manga series of the same name by Makoto Hoshino. Published in Weekly Shonen Sunday from August 2019 to April 2021, the series follows Wisteria, an orphan girl living a sad life in the British Empire at the end of the 19th century. One day, she meets Marbas, a powerful immortal being with a strange appearance. The two begin roaming the Empire in search of a place where they can belong. The series is scheduled to begin on TOKYO MX on January 8, 2023.

 

Currently, the song Rewrite can be Pre-saved, and it will appear in your library as soon as it becomes available.

 

The group also revealed that a new album, Eye, was on the way. The announcement was made at Hakubi's solo concert at BIGCAT in Shinsaibashi on November 17, and this new album will be the group's second full-length album, following their major debut era last year. Hakubi continues to evolve its unique sound, and fans can look forward to a much more emotional release this time around.

 

Eye will contain a total of 10 songs, including Twilight from the new RPG Memento Mori, Aitagai, Kimi ga Iu you ni Kono Sekai wa from the drama series Seishun Cinderella, and more. The limited first edition will be a 2-disc set with a DVD containing 10 songs from Hakubi's first hall concert Noise From Here – HALL Edition, held recently at Yebisu The Garden Hall to a packed house. Those pre-ordering the album will snag a CD-R with two demo songs by the vocalist and guitarist Katagiri.

A number of shops will be handing out unique bonuses to those buying the album, so check the official website and social media for more details.

Hakubi will start their solo tour Hakubi One-Man Tour 2023 -Eye to Eye- on April 1 in Fukuoka. Following this, the band will visit eight cities across Japan, with the final performance being held at LINE CLUB SHIBUYA in Tokyo.

Manga Series A Galaxy Next Door Gets Anime Adaptation in April 2023, First Visual and Trailer Released

Gido Amagakure's popular manga series A Galaxy Next Door will be adapted for the small screen in April 2023. With over 3 million copies sold, fans have been anxious to see the story brought to life. The first key visual for the series has been revealed, along with the first trailer and list of cast members.

A Galaxy Next Door (Trailer #1)

The manga series began in Kodansha's Good! Afternoon magazine in 2020 and tells the story of Ichirou Kuga. After his father dies, Ichirou must take care of his two younger siblings without much cash on hand. As an aspiring manga artist, he can barely support himself! Just as he reaches the end of his rope, the gorgeous Shiori Goshiki applies to become his assistant. Taku Yashiro will play Ichiro, while Yu Wakui will play Shiori. While it may sound like a standard romance series, new viewers might be surprised by the sci-fi elements at play!

The first key visual shows off the two main characters, foreshadowing the start of their love story. In the trailer, fans can hear the character's voices for the first time. Additional cast members announced include Rina Endo as Machi Kuga and Maria Naganawa as Fumio Kuga. The latest information about the anime series, including cast comments and full character info, can be found on the official website.

Fans can also enter to win autographs from the two main voice actors! The campaign is currently being held on the anime's Twitter page (@otonariniginga). Will you be watching anime series next April?

(C)雨隠ギド・講談社/おとなりに銀河製作委員会

Anime Film 'The Tunnel to Summer, the Exit of Goodbyes' Wins Special Award at Bucheon International Animation Festival

Mei Hachimoku and Kukka's light novel The Tunnel to Summer, the Exit of Goodbyes won the 13th Shogakukan Light Novel Award upon release. The film adaptation, which was released in theaters nationwide on September 9, 2022, managed to win the Korean Society of Cartoon and Animation Studies Award at the Buncheon International Animation Festival 2022.

The Buncheon International Animation Festival has been held in Buncheon, northern South Korea, for over 20 years, and is accredited by the Academy of Motion Picture Arts and Sciences as one of the leading international animation film festivals in Asia. There are six categories of competition, and the anime film was entered in the Feature Film category.

The special prize is awarded to the most popular film at the festival. "This film took us to a place that we could see, hear and feel. The impressive music also struck a chord with audiences," a comment reads.

"I never thought I'd win an award," said the film's director Tomohisa Taguchi. "I'm so happy and honored! The fact that this film was so appreciated in Korea is proof that we were able to create a universal film that transcends borders. I'm so happy to be a part of the long history of the Buncheon International Animation Festival!"

The film will also be screened in the Japanese Animation Competition at the 35th Tokyo International Film Festival, which starts on October 24. On October 31, the film was screened at an interview event featuring the film's director.

©2022 八目迷・小学館/映画『夏へのトンネル、さよならの出口』製作委員会

Girls' Judo Anime Mou Ippon! Drops New Trailer and Visual Ahead of January 2023 Release

A new key visual and trailer for the upcoming anime series Mou Ippon! have been revealed along with more cast information. The series is scheduled to premiere in January 2023.

The new visual shows the main characters riding on a train lit by the setting sun. Three of them have fallen asleep side by side: Michi Sonoda, her best friend Sanae Takigawa, and Towa Hiura. On the opposite side of the train, fans can see Michi's childhood friend Anna Nagumo, who belongs to the kendo club, along with the judo club's advisor Shino Natsume and third-year student Tsumugi Himeno. 

The new trailer shows off plenty of exciting judo scenes and introduces viewers to the butt-kicking main characters. The series follows Michi Sonada, who previously planned to quit judo after her final tournament in junior high. This is until her best friend Sanae invites her to continue judo in high school. Compared to the previous teaser, this trailer gives a much more intense look at the series. 

At the end of the trailer, more information about the main cast was shown, and it was announced that Mou Ippon! would first be broadcast on TV Tokyo.

Tsumugi Himeno will be played by Anna Nagase while Shino Natsume will be played by Yumi Uchiyama. Tsumugi is a junior at Aoba West High School who doesn't seem to be involved in any club activities and who is a little distant from her classmates. 

The Mou Ippon! manga series was written by Yu Muraoka and is serialized in Weekly Shonen Champion. The TV series is being produced by BAKKEN RECORD, a new animation production company launched in 2019. Pony Canyon is in charge of music production. For more details, check out the official website and official Twitter.

(C) 村岡ユウ(秋田書店)/もういっぽん!製作委員会

Blue Giant Anime Film's Teaser Trailer Hints at Incredible Jazz Soundtrack

In 2013, Shinichi Ishizuka's Blue Giant manga series hit the scene. Serialized in Big Comic, the series has sold over 8.8 million copies to date, and readers seem to have fallen in love with the author's depiction of emotion. Ishizuka has even influenced the real-world jazz scene with his creation.

 

Blue Giant will be turned into an anime film in February 2023, directed by Yuzuru Tachikawa, known for his work on Mob Psycho 100 and Death Parade. The script is being written by NUMBER 8, the editor of the original manga and the story director for the Blue Giant Supreme spin-off. Studio NUT is handling the animation.

 

As the manga series largely focuses on the world of jazz, the film's soundtrack is already being highly anticipated by fans. World-renowned pianist Hiromi Uehara is composing the original music that the film's jazz trio JASS performs. He'll also play the piano for the character Yukinori Sawabe.

 

Saxophonist Tomoaki Baba will play the saxophone for the character Dai. Auditions were held in cooperation with Universal Music, featuring leading players from Japan and abroad. Baba was an easy choice, wowing judges with his large sax and powerful performance.

 

Shun Ishiwaka, the drummer of the band Millennium Parade, will play the drums for Dai's classmate Shunji Tamada. One of the most sought-after drummers on the scene, Ishiwaka is active in a number of genres. 

Hiromi Uehara's piano performance is sure to wow audiences. His incredible technique and emotionally-charged performances have wowed the world for years. 

 

"I never thought the day would come that I'd be able to truly recreate the music I had heard only in my head," Uehara said. "I'll put all my passion into it." The pianist is a fan of the work and has continuously expressed his excitement about the project. 

"As I performed the saxophone as Dai, I could feel his passion and his obsession for music," said Tomoaki Baba. Ishiwaka also expressed excitement. "We had a lot of fun going through the trial and error process," he said. Baba and Ishiwaka, both from Hokkaido, were in the same big band when they were in elementary school, and oddly enough, the members feel a connection like that of their respective characters.

Original manga author Shinichi Ishizuka expressed his excitement about the project. "I'm so glad that Uehara is on board. I want to thank all of the musicians for their awesome sounds!"

Be sure to check the film out when it releases next February!

 

©2023 映画「BLUE GIANT」製作委員会 ©2013 石塚真一/小学館

The Klutzy Witch Anime Film Reveals First Key Visual, Stunning Main Cast

The first key visual for The Klutzy Witch: Fuka and the Dark Witch has been revealed. The main cast was also announced, with Honoka Inoue playing Fuka, Matsumi Tamura playing Fuka's childhood friend Chitose, and Manaka Iwami playing another of Fuka's friends Karin.

"I hope that both children and adults alike will come to the theater to enjoy the magic and fun together," Satoko Narita, the original children's book author, commented. Enaga Senno, the original illustrator, also gave a comment along with a new illustration. "I'm looking forward to seeing Fuka, Karin, and Chitose's adventure!"

"I've always wanted to be a witch, ever since I was a little girl, so I'm extremely happy," said Honoka Inoue.

Produced by Production I.G, the film, directed by Takayuki Hamana and written by Kiyoko Yoshimura, will be released in Spring 2023. It's based on the popular children's book series which has sold over 1.6 million copies in total and will feature character designs by Marumi Sugita. Set in a world filled with witches and wizards, the story follows the apprentice witch Fuka after she breaks the seal of a dark witch who almost destroyed the world.

Movie tickets paired with a clear bookmark set will be available for preorder at select theaters and online starting October 14, 2022.

Ⓒ成田サトコ・千野えなが・ポプラ社/アニメ「らくだい魔女」製作委員会

Idol Group Cho Tokimeki Sendenbu to Perform Ending Theme for Shadowverse Flame Anime Series

On November 9, 2022, idol group Cho Tokimeki Sendenbu will release their new single STAR, which will be used as the ending theme for the anime series Shadowverse Flame. The second series to be inspired by Cygame's card-battling game Shadowverse, Shadowverse Flame follows Light Tenryu, a Shadowverse newbie, as he and his friends fight card battles and level up. Produced by ZEXCS and directed by Keiichiro Kawaguchi, the series began broadcasting Saturdays at 10:00 AM this April. 

 

The ending theme, STAR, is a cheery song meant to encourage listeners to chase after their dreams. On October 22, the idol group Cho Tokimeki Sendenbu will hold its largest solo concert ever at Makuhari Messe. 

In a surprise video posted on Cho Tokimeki Sendenbu's social media, the girls announced that they would perform the ending song. All of the members seem overjoyed to be performing a song for an anime series, something they've never done before. Aki Suda is so happy, she starts crying tears of joy.

 

STAR is available to stream now, and fans will be able to purchase a limited-edition disc version at the mu-mo shop. This special release will include the STAR music video, the making of the song, and live footage from the group's concert held in May 2022.

Enako and P Maru-Sama Collaborate on Onimai: I'm Now Your Sister! Anime Opening Theme

The popular manga series Onimai: I'm Now Your Sister!, currently serialized in Monthly Comic Rex, will be adapted into an anime series in 2023. Nekotofu's series has sold over 500,000 copies since 2019.

The comedy follows Mahiro Oyama, an otaku living with his younger sister Mihari, a scientist. One day, he wakes up in the body of a young girl as a result of Mihari's experiments. Learning to live as a middle school girl, the series is full of hilarity and nonsense and is sure to adapt well to the small screen. The manga series ranked fifth in Da Vinci's Next Manga Award 2018 in the web manga category and ranked ninth in the Web Manga Overall Election 2019. It also ranked third in AnimeJapan's Manga We Want to See Animated Ranking in 2020.

Multi-genre entertainer P Maru-sama and cosplayer Enako are teaming up to perform the anime's theme song Identeitei Meltdown. Enako has been featured on 70 magazine covers and won the 2022 Cover Girl Award, while P Maru-sama has received an incredible 1.9 billion video views on his YouTube channel. 

Marika Kono, Kaori Ishihara, Hisako Kanemoto, and Minami Tsuda–the four main voice actresses–will sing the ending theme, Himegoto, under the group name Onimai Sisters.

The opening and ending theme CDs will be released simultaneously on February 15, 2023. Will you be watching the series next year?

Comment from Enako

"I'll be working with P Maru-sama to create the opening theme for the anime series Onimai: I'm Now Your Sister!

Identeitei Meltdown is an absolutely adorable and speedy duet, and I hope that this peppy track makes people super excited for the series!

Be sure to watch Onimai along with me!"

Comment from P Maru-sama

"I'm so thankful to be asked to participate in the Onimai opening theme! 

This song is super cute and super energetic, and I'm so happy I could sing with Enako herself! I'm looking forward to watching the anime! Hooray!!!"

©ねことうふ・一迅社/「おにまい」製作委員会

Information

Identeitei Meltdown

Release Date: February 15, 2023

Official Anime Site: https://onimai.jp

Romantic Killer Anime Series to Air on Netflix This October

The anime adaptation of the Romantic Killer manga series will begin streaming on Netflix worldwide on October 27, 2022. The series follows Anzu Hoshino, played by Rie Takahashi, a high school girl who just wants to play video games and who doesn't care about fashion or love. A wizard named Riri, played by Mikako Komatsu, suddenly appears to force Anzu to fall in love. 

Anzu then meets three handsome guys: Tsukasa Kazuki, the most handsome guy at school, Junta Hayami, a baseball ace and Anzu's childhood friend, and Hijiri Koganei, a rich dreamboat. Check out the trailer for the upcoming series below.




 


Official Goods

In the new trailer, we see the three men approaching Anzu, who declares her lack of interest in dating and romance. At first glance, the series seems like a simple genderswap of typical shojo tropes, but Romantic Killer offers more than that, with more hilarious secrets in store for viewers. Will Anzu be able to regain her lazy life, or will she really find herself smitten by one of these suitable bachelors?

When Riri tries to force Anzu into a romantic relationship, things don't go smoothly. The first person Anzu meets is Tsukasa, played by Yuichiro Umehara, who is fed up with love after being pursued by countless girls since he was young.

Next, she meets Junta Hayami, a star baseball ace and childhood friend played by Gakuto Kajiwara.

Finally, Anzu meets Hijiri Koganei, a wealthy scion who thinks that every woman is in love with him. Fans will recognize his voice actor as Natsuki Hanae, who previously played Tanjiro Kamado in Demon Slayer.


Other voice talents appearing in the series include Kenjiro Tsuda as Tsuchiya, Hijiri's butler, Manaka Iwami as Saki, Anzu's best friend, and Hiro Shimono as Manato, Tsukasa's closest buddy.

The ending theme is titled Romantic Love ~Won't You Fall in Love?☆~, and is performed by Riri's voice actress Mikako Komatsu.

Be sure to tune in to this slapstick romantic comedy next month!

(C) 百世渡/集英社 (C)Netflix

Mecha-Ude Animation Project Gets Full Anime and Manga Series

Sae Okamoto's Mecha-Ude project has attracted worldwide attention, and now, a full anime and manga series have been announced! Okamoto's up-and-coming anime production company TriF Studio, located in Fukuoka, will work on the series, which follows Hikaru, a normal student, and Alma, a Mecha-Ude wielder who can be activated when he bonds with a human. 

Yoshino Koyoka has also started publishing a manga adaptation of the series on LINE Manga and other ebookjapan services. Three free chapters were published on September 15, and the series will run bi-weekly. TriF Studio will supervise and provide the story.

A documentary video teasing the anime series and giving more information about TriF Studio has also been uploaded to YouTube. The video shows that the pilot's theme song was written by Eve with a music video produced by Masayoshi Oishi. Hiroshi Matsuyama, the CEO of CyberConnect2, serves as the general supervisor of the series. Terumi Nishii, the chief animation director for the popular series Jujutsu Kaisen, worked on character designs for Mecha-Ude. 

The average staff age at TriF is 25, which is incredibly young for an animation studio. What can we expect from such a unique collection of creators? 

Be sure to keep an eye on this new anime and manga project!

(C)TriF/「メカウデ」製作委員会