Takuma Usa will appear in the new stage play Kemuri no Hada ni by Kijyooo no Kuron this April. The theater group is led by Yosuke Nakajima.
Written and directed by Yosuke Nakajima, the play tells the story of an "unlikely everyday life."
<Story>
"Sumino is dead…"
I hadn't heard from Masato in a while, but he called and told me. It looks like a suicide.
So, we decided to get together.
Masato Hirota and Sarasa Hasebe. When we were students, the four of us were always together. What did we do back then?
I wanted to remember.
I spent time with Sumino…the scenery is hazy…our conversations were normal…
We didn't see each other for a while. And then, we never saw each other again.
"I should have at least called her…"
I was never the best with Sumino, and I never met up with her as an adult, but now, after so long, I've started to remember more about her.
This is the story of those left behind after her death.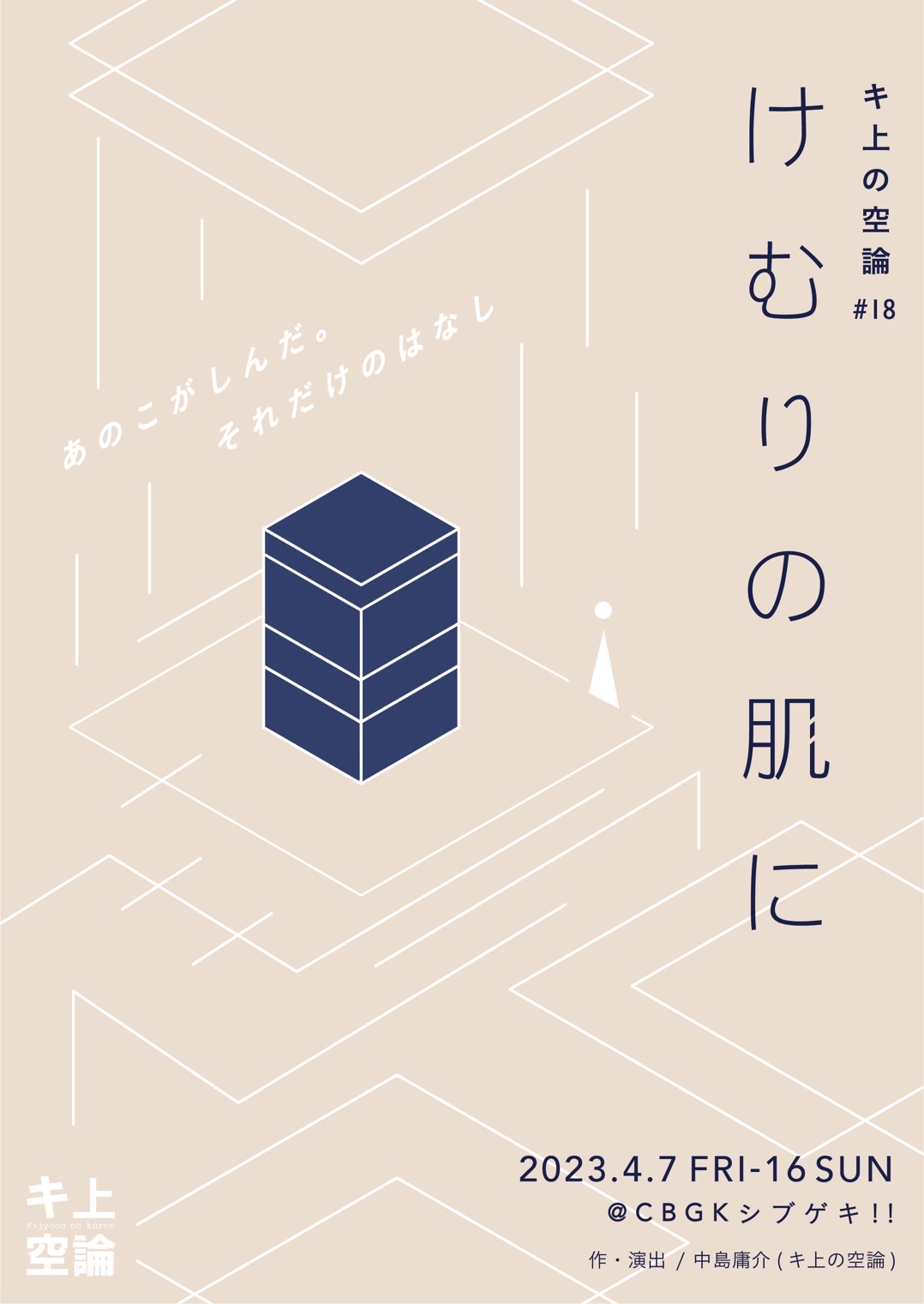 Information
Kemuri no Hada ni – Kijyooo no Kuron #18
Running: April 7 – April 16, 2023
Venue: CBGK Shibugeki!! (Tokyo)
Admission: ¥7,500 (Presale) / ¥8,000 (Day-of, all tickets reserved) / ¥4,500 (Under 25)
*Those 25 and under may only purchase tickets on the day of the performance and must show a valid ID.
Director/Screenwriter: Yosuke Nakajima (Kijyooo no Kuron)
Starring: Shintaro Anzai, Nana Owada, Yoshiki Tani, Takuma Usa, Hazuki Kimura, Yuga Iwasaki, Keiko Aizawa, Marina Kamata, Mari Onozato, Hana Yamamoto, Mitsuki Itaba, Saki Hirano, Shinji Kasahara, Atsushi Maruyama
Planning/Organization:
Kijyooo no Kuron / SET / ABC&SET
Official Twitter https://twitter.com/kijyooo