A limited time offer shop "Bonobono Shop" will be opened in "Ichiban Plaza" located inside Tokyo Station!
New products such as "Bonobono Relax ~Relax Series" and "Bonochan" will be released. Special "Bonobono" events will also be held.
【Amenities in two shops】
Customers who spend more than 1,000 yen at "Bonobono Shop" and "Fuji Television Shop Fujisan Tokyo Station Store" will be given an original can badge!
【Autograph session with Mikio Igarashi】
The creator of Bonobono and Bonochan, Mikio Igarashi will hold an autograph session!
【Bonobono Kunga Yattekuru!】
Bonobono Kun will come to "Bonobono Shop!" Let's meet these cute characters.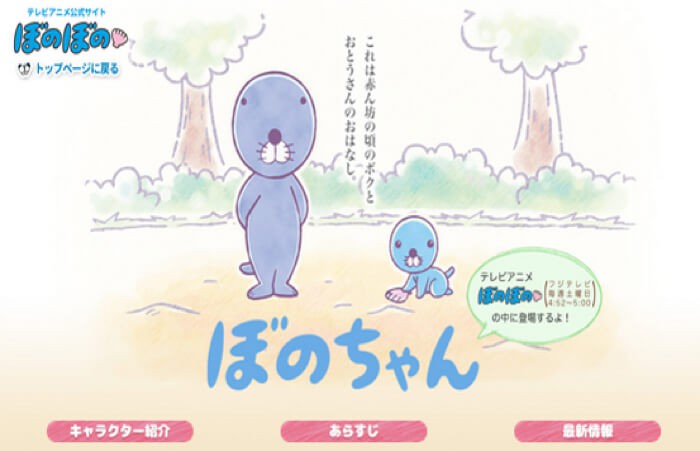 A special "Bonochan" website was opened!
Information regarding the broadcasting of "Bonochan" programs, related products and the latest information can be checked at this web site.
◼︎Information
Bonobono Shop @ Tokyo Station Ichibangai Ichiban Plaza
【Bonobono Shop】
Date: 10,20 (Fri.) to 10,31 (Tue.)
Time: 10;00 to 20:30 (the store closes at 18:00 on the last day)
Venue: B1 of Tokyo Station Ichibangai
Inside Tokyo Character Street
Event Space "Ichiban Plaza"
※Access: JR Tokyo Station / take a left turn after exiting from the Yaesu Chika central ticket gate
【Amenities in two stores】
First amenity: from 10,20 to 25
Second amenity: from 10,26 to 31
※Store receipts are valid only during the event period
※The showing of your store receipt and receiving of a can badge is possible at both stores ("Bonobono Shop" and "Fuji Television Fujisan Tokyo Station Store)
※The quantity of the can badges is limited
【Mikio Igarashi's autograph session】
Date: 10,28 (Sat.), ①11:00~ ②13:00~ ③15:00~
Venue: Ichiban Plaza Bonobono Shop
※Tickets will be handed out to customers who wish to receive a signature, however customers must have spent more than 2,500 yen including "Bonochan to Maigo no Akachan Penguin"at one of the two shops.
【Bonobono Kun ga Yattekuru! (Bonobono Kun is coming!)】
Date: 10,21 (Sat.), 10,22 (Sun.)
Time: ①11:00~ ②13:00~ ③15:00~
Special website URL:http://www.bonoanime.jp/bonochan.html