Let's enjoy Halloween in Shibuya! A collaboration city festival "Shibu Hallo 2017"
From the 27th of October 2017 to the 31st (Tue), a collaborative city festival "Shibu Hallo 2017" will be held at three special venues and 20 clubs/DJ bars.
This fourth Shibuya-Halloween event (2017) will become a "city festival." Around two million to 3 million people will gather for this Halloween festival in Shibuya and it is gathering much attention from the media, both at home and abroad! More and more tourists are visiting Japan to participate in this event.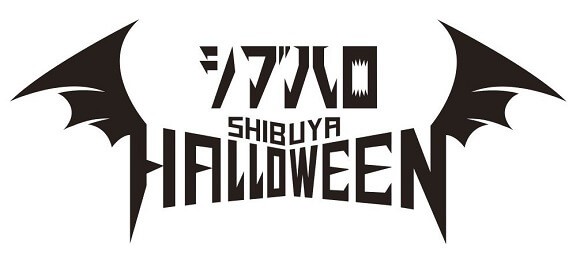 This year's "Shibu Hallo" will set up a special venue at Udagawa, Shibuya. The female shaver brand, P&G "Gillette Venus" will participate in this event for the first time and they will set up a limited booth decorated with cute Halloween goods. Official website: https://www.myrepi.com/tag/gillettevenus (a campaign page will be released soon)
Date: 2017,10,28 (Sat.) 16:00 to 27:00
Venue: B-flat Community Park Udagawacho, 36-14, Udagawacho, Shibuyaku
A masquerade party will be held at DAIA Shibuya which will be a collaborative party of Shibu Hallo and Jet Star. Students of Osaka Mode Gakuen will visit the party from Osaka to show their full-fledged costumes. An event which offers ten thousand yen-worth of flight vouchers to the winner will be offered too! The contest will be held from 20:00 (entrance fee: free).
Official site: http://campaign.jetstar.com/halloween2017/
Date: 2017,10,28 (Sat.) 18:00 to 21:00
Venue: Fontis Building B1, 2-23-12, Dogenzaka, Shibuyaku
A special event sponsored by the game-like candy "Bean Boozled" will be held at TOWER RECORDS Shibuya Store on the 28th (Sat.) 15:00 to 23:00 and "VO5 Airily Making 160g" will be offered to all female visitors at ATOM TOKYO (10,28 (Sat.).
Now an annula event, "SNS Tai" will walk around the city on the 28th of October (Sat.). They will take photos with passersby and hand out free tickets (usable on the 28th) to enter Shibuya style clubs to persons who upload their photos to SNS by lot. The participating stores are as follows.
【Shibu Hallo 2017 participating stores】10,28 nighttime (opening hours differ according to the stores)
AOYAMA Zero/ATOM TOKYO/CLUB camelot(plan)/fai aoyama/Glad/KOARA/LAUREL TOKYO/LOUNGE NEO/Night club TRUMP TOKYO/Organ Bar./R Lounge/Shibuya CLUB BALL/Shibuya no style/SOUND BAR POINT・66/SOUND MUSEUM VISION/TK SHIBUYA/UNDERBAR/VUENOS/WOMB/Shishi Shokudo ※Alphabetical order
Let's enjoy this year's Halloween event at Shibuya's city festival, "Shibu Hallo 2017!"
■Information 
Shibu Hallo 2017
Time: 2017,10,27 (Fri.) to 31 (Tue.)
RELATED ENTRIES
Spooky Halloween Doughnuts Float Into Krispy Kreme Japan

Krispy Kreme Doughnuts Japan (KKDJ) is carving its jack-o-lanterns out early this year in time for Halloween as it reveals its new series of holiday-themed doughnuts titled "MONSTER HARVEST in Monster DINER."

This pumpkin, chestnut and apple flavoured selection will be available at most Krispy Kreme branches across Japan from September 11 to October 31.

Pumpkin Custard Jack

Price: ¥230

The jack-o-lantern is the centrepiece of Halloween, and now you can much on one in doughnut form! Its face is coated in dark chocolate and filled with a velvety pumpkin custard cream. It also contains some pumpkin seeds for a crunch.

Black Cat Chestnut

Price: ¥250

The black cat's dark chocolate covered face includes crunchy cracker ears, giant white chocolate button eyes, and caramel chocolate nose and whiskers. Inside it's filled with a rich chestnut cream made from domestic chestnuts. The bottom part of the face is also sprinkled with tasty poppy seeds.

Apple Caramel Monster

Price: ¥230

This cute apple monster is a new addition to the KKDJ Halloween range. It's made from a juicy, sweet and sour apple nappage made from the juice of apples grown in Aomori Prefecture. The single eyeball is made from a mix of white and dark chocolate and is what makes this doughnut so cute. The single pumpkin seed at the top completes the monster's apple disguise.

Halloween Sprinkle

Price: ¥190

Covered in rainbow sprinkles, this custard pudding (purin) flavoured doughnut is subtly sweet and satisfyingly crunchy.

Halloween Dozen (Box of 12)

Price: ¥2,000

If you're having a Halloween party with family or friends then this box of dozen doughnuts is the perfect treat, containing all of the above doughnuts as well as some of KKDJ's classic doughnuts. You save ¥440 by picking up this box.

Don't miss this year's seasonal delights from Krispy Kreme.

Information

MONSTER HARVEST in Monster DINER

Running: September 11, 2019 – October 31, 2019
Krispy Kreme Doughnuts Japan Website: https://krispykreme.jp/

Bubble Tea Gourmets THE ALLEY to Open Flagship Store in Shibuya's Dogenzaka District

Tea enthusiasts THE ALLEY are opening a flagship store in Dogenzaka, Shibuya on September 14, 2019.

THE ALLEY's main customers are women and office workers. It's custom for people to go out for a cup of coffee with friends and coworkers, but THE ALLEY hopes to bring that same idea of "grabbing a coffee" to tea with their drinks line-up. Located at the top of Dogenzaka, the new branch aims to make tea even easier to enjoy while embedding a culture of tea.

Enjoy a drink between shopping or work in one of their 73 comfy seats spread across two floors, or grab a takeaway cup to sip.

"THE ALLEY x thermo mug" 300ml Tumbler – ¥3,500 (Before Tax) / "THE ALLEY x thermo mug" 300ml Stainless Steel Bottle – ¥3,500 (Before Tax)

The cafe has also teamed up with thermo mug to create a seriously stylish tumbler and stainless steel bottle. Both are limited in availability, and if you do decide to grab one, you can get a coupon for one free drink of your voice. They are perfect for using at home, out or at the office.

THE ALLEY is known for its three tea bases: Assam, Royal No. 9, and Jasmine. But the new Dogenzaka branch will have two extra exclusives. The first is White Peach Oolong which originally appeared as a limited-time flavour and in the cafe's milk foam series. It's now a regular at the new cafe. The other is Tieguanyin, a premium oolong tea, whose sales ended in May this year. Due to high demand, they are bringing it back to THE ALLEY Dogenzaka and plan to put it on the menu of other branches in the future.

The cafe has also incorporated paper straws to help combat the use of single-use plastic straws. This includes their thick straws used for tapioca bubble tea drinks and ordinary thin straws for their regular teas.

THE ALLEY Dogenzaka marks the cafe's move from a tea stand into a full-fledged tea shop. If you're in Shibuya, be sure to pay them a visit when they open on September 14.

Information

THE ALLEY Dogenzaka

Grand Opening: September 14, 2019

Address: 1-19-11 Dogenzaka, Shibuya, Tokyo

Business Hours: 10:00-22:30

Official Website: http://www.the-alley.jp/

Hippos Arrive Under Shibuya's Inari Bridge as Part Of National Geographic Promotion

The Hostile Planet documentary series by National Geographic is set to air in Japan from August 22. To celebrate the show's airing, a promotional shoot will take place at Inari Bridge in Shibuya on August 24 and 25 where three hippos will make an appearance to help spread the word of how animals have had to adapt to the recent rapid changes in the environment in order to survive.

A Tale Of Hippo Parents & Child, Living Off Grasslands, and Rapid Environmental Changes From the Seasons

Dry seasons are becoming regular, where water is snatched away from the earth's surface by the scorching sunlight. These are especially merciless seasons for hippos and a real threat to their survival. They cannot enter the water even for a brief moment. Their only options is to walk under the fire of the blazing sun. Their homes used to be packed full of watering holes, but now all they can do is embark on an aimless search. And the severity of this―the beating of the sun and lack of water―is becoming more and more of a problem.

Three panel cutouts of hippos will be set up under Inari Bridge to tell a story of two parents and their child who who survived these harsh conditions by escaping from Katavi National Park in Tanzania and arriving in Shibuya, Tokyo.

Information

Promotional Shoot

Running: August 24, 2019 – August 25, 2019

Time: 12:00-18:00

*In the case of rain on August 24 then the dates will be postponed to August 25 and 26. In the case of rain on August 25 then the dates will be postponed to August 26 and 27. Dates TBA if it rains on August 27. The dates will be extended if there is rainfall even when it is sunny. Additionally, the shoot will run from 11:00-17:00 on August 26 if it must fall on that day.

Location: Inari Bridge (3-21-2 Shibuya, Shibuya Ward, Tokyo)

Access: Directly connected to Exit 16b of Shibuya Station via the Tōkyū Tōyoko Line, Tōkyū Den-en-toshi Line, Tokyo Metro Hanzōmon Line, and Tokyo Metro Fukutoshin Line

Hostile Planet (6 Episodes)

Showing on National Geographic

Official Homepage (Japan): https://natgeotv.jp/tv/lineup/prgmtop/index/prgm_cd/2639

Tokyo Disney Resort Reveals Its Spooky Halloween Programme and Character Costumes

Get ready for some spooky fun as Tokyo Disney Resort® transforms for the 52-day-long horrifically exciting Disney Halloween from September 10 to October 31. Head to DisneySea to be captivated by the new harbor show Festival of Mystique, or get spooked out of your skin at the Spooky "Boo!" Parade at Disneyland. Today, we will be revealing the spooky looks of both parks.

Tokyo DisneySea Festival of Mystique Costumes

Working with the main theme of a medieval European halloween, inspiration has been taken from the living creatures and waves at the port town Porto Paradiso. 

Mickey Mouse's costume inspiration comes from the the bones and scaly body of a sea creature. He will also be seen wearing a broach decorated with beautiful jewels. 

Minnie Mouse's costume resembles that of a medieval princess. You will see her in a fancy hat that bears beautiful pearls. Her costume is covered in scales on the chest and on the back which really suits her.

Tokyo Disneyland's Spooky Boo! Parade Costumes

Disney friends have joined forces with a group of spooky spirits. You just can't miss out on this rare chance to see your favourite Disney characters disguised as ghosts and skeletons. The strange and unusual atmosphere is sure to send a chilling shiver down your spine. 

Mickey and Minnie will be completely refreshing their colourful look. Mickey's necktie and Minnie's skirt are very mysterious and particularly intriguing.  Please come check them out!

Enjoy the beautiful costumes and the fun range of events this Halloween at Tokyo Disney Resort.

©️Disney

Tokyo's Pokémon Cafe Unveils Halloween Themed Menu Line-Up

The Pokémon Cafe in Nihonbashi, Tokyo has revealed its Halloween food and drink line-up for the spooky season which will arrive early on September 7 be served until October 31.

The cafe is known for always having a cute selection of meals and beverages inspired by each season. So, what do they have in store for Halloween 2019?

Pikachu's Greedy Halloween Plate 2019 – ¥1,706 (w/ Plate ¥2,894)

This year's Halloween plate features Pikachu wearing a witch's hat. This filling plate features a pumpkin salad, spaghetti and more. Plenty to keep you going until the late-night candy snacking!

Discovering Celebi!? Oak Forest Pesto Pasta – ¥1,706

This adorable and healthy, vegetable-packed Celebi dish includes basil flavoured short pasta and a cute.

Zorua's Halloween Roast Beef Burger – ¥1,706

This hearty burger is packed with a generous serving of roast beef. You'd best not leave a crumb or Zorua might play a trick on you!

When ordering a drink at the cafe you'll receive one of six possible coasters. One of the designs is being kept a secret!

And for the duration of the Halloween event, there's also a limited-edition lunch mat and clear coaster to get your hands on. These are limited in stock so you'll want to catch 'em all quickly! And don't forget, you have to book a table in advance to dine at the Pokémon Cafe.

© 2019 Pokémon.©1995-2019 Nintendo/Creatures Inc./GAME FREAK inc.

Pokémon, ポケットモンスター and ポケモン are registered trademarks of Nintendo, Creatures Inc. and GAME FREAK inc.

Information

Pokémon Cafe
Address: 2-1-2 Nihombashi | Nihombashi Takashimaya SC East Bldg. 5F, Chuo 103-0027, Tokyo Prefecture
Business Hours: 10:30-22:00

Access: 5-minutes on foot from Tokyo Station's Yaesu North Exit via JR Line / 5-minutes on foot from Nihonbashi Station's B2 Exit via Tokyo Metro Ginza Line and Tozai Line / 4-minutes on foot from Nihonbashi Station via Toei Asakusa Line

TEL: 03-6262-3439

Reservations: https://reserve.pokemon-cafe.jp/

Official Website: https://www.pokemoncenter-online.com/cafe/

Cute Halloween Sweets Spook Their Way Into Tokyo's The Capitol Hotel Tokyu

For this year's Halloween season, The Capitol Hotel Tokyu in Tokyo has announced that it will serve up its Halloween Sweets Selection again this year at the hotel's pastry boutique ORIGAMI located on floor B2F. The confectionery chefs have spun some spooky fun into this collection of 10 cute treats.

Frankenstein – ¥1,760 / Phantom – ¥1,760 / Cyclops – ¥1,760

The Phantom is a popular confection every year at the hotel, but this year he's had two new freaky friends carved out for him: Frankenstein's monster and a Cyclops. These white chocolate monsters are filled with chocolate-covered almonds, macadamia nuts and other hidden delights.

Witch Hat – ¥715

Dressed in a milk chocolate mousse is ganache and a rich and bitter crème brûlée made with bitter orange. It also contains a mandarin orange liqueur for deeper flavours. The mix of orange notes is refreshing on the palate.

Cross – ¥715

The orange and black Cross is a mousse cake made from pumpkin puree beneath which lies a cinnamon flavoured crème brûlée and coffee flavoured ganache. The bitter coffee elevates the exquisite sweetness of the pumpkin for a delicious combination.

Evil Eye – ¥715

Enter at your own risk with the grotesque-looking (but delicious tasting) Evil Eye mousse cake. It's made with fragrant biscuit and caramel as well as blonde chocolate from France and inside is a smooth pear jelly.

There are lots of other Halloween treats besides these coming to the hotel too, so if you're in Tokyo this October then be sure to stop by for a Happy Halloween.

*All listed prices include tax

Lolita Singer Luna Haruna Announces Surprise Solo Live Performance at Most Recent Concert

Tokyo singer and lolita fashion model Luna Haruna finished her premium solo summer concert at SHIBUYA TAKE OFF7 on August 4. The concert title Lupa and Aries no gastronomie was named after her single Lupa to Aries which was released earlier this year in June and is so far only available on streaming services. Haruna performed once in the afternoon and once in the evening with a live band. She performed a total of 28 songs, including some brand new hits.

 She launched into her concert with her hit songs Stertear, Kimi Iro Signal, Stella Breeze and Overfly. She then performed her two new fairytale-themed songs Lupa to Aries and Kaiten Mokuba live for the first time. 

Afterwards, she turned to her fans and said:

"I challenged myself to something completely new this time. I want to show you all a side of me you have never seen before."

What the fans heard next was an unexpected surprise. 

She announced that she will be performing at Mt.RAINIER HALL SHIBUYA PLEASURE PLEASURE, Tokyo on November 16. The venue, packed with fans, could not contain their excitement, responding to the glorious news with cheers of joy that echoed throughout the entire room. 

Her recent release Kaiten Mokuba follows the same fairytale theme as Lupa to Aries. The beautiful harmonies created by the strings pierce through the strong and pressing beat of the song. This gothic fairytale song is appropriately titled Kaiten Mokuba (Carousel) to further emphasise the distorted feeling of being spun around in endless circles. Luna is an artist who represents the lolita scene for lolita fans worldwide. This fairytale video is where her true self comes alive. Her new, mysterious visuals are a fusion of lolita fashion and Alice in Wonderland themes. 

Luna Haruna Music Video: Kaiten Mokuba 

The head-spinning music video shows Luna in different lolita fashion outfits. Each outfit explores the depths of a different character from Alice in Wonderland. Watch Luna spin her way through five Alice in Wonderland-themed lolita dresses including the White Rabbit, the Cheshire Cat, the Mad Hatter and of course, Alice.  

Luna will also be singing the theme song for the upcoming anime film Saekano: How to Raise a Boring Girlfriend Fine, which will premiere on October 26. This isn't the first time Luna has been involved in the Saekano anime series. She performed the theme songs Kimi Iro Signal and Stella Breeze, which were the TV anime's first and second anime openings respectively. 

The anime film opening will be written by Miku Sawai, who wrote the lyrics for the TV anime's first and second ending theme songs Colourful and Sakura Iro Diary respectively. Miku Sawai and Luna Haruna have become massive sensations in the news for their anime hits. Just what kind of chemical reaction will unfold when these two heroines collaborate on the anime film's opening theme song? Please keep your eyes peeled for future updates. 

Photos: ©美澄

Information

Luna Haruna 2019 Autumn Solo Concert (Title to be confirmed)

Date/Time: November 16, 2019 Doors Open: 16:30 Start: 17:00

Venue: Mt.RAINIER HALL SHIBUYA PLEASURE PLEASURE, 

Address: Shibuya PRIME (6th floor), 2 Chome-29-5 Dogenzaka, Shibuya City, Tokyo

http://www.pleasure-pleasure.jp/index.php

Ticket Prices: ¥6,480 (after tax, designated seating only).

* You can order a maximum of four tickets per concert.

*There is also a compulsory one drink fee that you must pay upon entry into the venue. 

* Entry is not permitted for those under school age. 

Fan Club Member-limited preorder period: August 4th (21:00) ー 19th (23:59)

Luna Haruna Official Fan Club "L-67 Luna☆Station"

・General Ticket Sales period: To be confirmed.

Queries: (Sunrise Promotion Tokyo) 0570-00-3337(10:00-18:00)

Kaiten Mokuba

Available on most streaming services:  https://harunaluna.lnk.to/OWrKt0ME

Lupa to Aries

Available on most streaming services: https://harunaluna.lnk.to/ro4yd5wD

Saekano: How to Raise a Boring Girlfriend Fine

Premiere: October 26, 2019 across Japan. 

Anime Film Website: https://saenai-movie.com

Luna Haruna Official Website:  http://www.harunaluna.jp/

Cute LINE Penguin Character Gets Collaboration Café in Tokyo and Osaka

A collaboration café dedicated to the adorable penguin character Koupen chan will run over the summer period. The café will open on August 8 in Tokyo and September 5 in Osaka. 

The baby emperor penguin Koupen chan, who is often the go-to sticker for many Twitter and LINE users, is illustrated by the well-known RURUTEA. Many SNS users turn to the relaxing, soft and cuddly penguin to send soothing words of encouragement and a fuzzy hug to their loved ones. No wonder our adorable penguin has over 300,000 followers on Twitter. 

Yokoshima Enaga-San Burger: ¥1,490

Koupen Chan Ochazuke (Rice served with broth): ¥1,390

The first time the Koupen Chan Collaboration Café opened for a limited period was on November 2017. Now, the café is back with a refreshed image which plunges deeper into the depths of Koupen chan's affectionate world. There are even more features packed into this year's collaboration menu. No matter what you order, your table will be overflowing with adorable penguin love. 

Pink Koupen Chan Strawberry Milk Pancake: ¥1,390 (before tax)

Two Best Friends Lemon Peach Parfait: ¥1,290 (price before tax)

Don't forget to check out the drinks and desserts which are bound to melt your heart.

Acrylic Drink Coaster (random design ), 4 designs available: ¥900 (before tax) 

Bonus Gift for Café Customers: Placemat and Paper Drink Coaster (1 of 6 designs presented at random)

You won't just be served a cute meal, however. Customers have the chance to get their hands on original merchandise with cute café-themed designs. The designs, which were illustrated by RURUTEA, include Koupen chan as your personal café server, a pink-themed Koupen chan and even a light blue Koupen chan relaxing in the café.

The reservation period opened recently. Reservations are now being accepted via the official website. This café is the perfect place to escape from the blazing summer heat and humidity to get refreshed. Come relax and enjoy a moment of cute food and drinks in this comfortable atmosphere.

©RURUTEA

* The images shown in this article may differ slightly to the actual merchandise/menu items.

* English menu names above are not official translations. 

Information

Koupen Chan Café 2019 SUMMER

Tokyo: SHIBUYA BOX CAFE & SPACE (SHIBUYA BOX)

Address: Shibuya Loft 2nd floor, 21-1 Udagawacho, Shibuya City, Tokyo

Open: August 8, 2019 ー September 23, 2019 

Osaka: Shinsaibashi contact

Address: 1 Chome-6-24 Kitahorie, Nishi Ward, Osaka

Open: September 5, 2019 ー October 6, 2019

Reservations now open.

Reservation price: ¥500 (includes a complementary souvenir for making the reservation)  

A limit of 4 seats can be reserved through 1 reservation.

Visiting Shibuya's Candy Apple Store | Food Review

Hello everyone! This is Midori from MOSHI MOSHI NIPPON.

Candy apples are the staple food of summer festivals. A crunchy candy coating and a sweet, fruity apple is such a divine combination. It can be quite difficult to find candy apples outside of festivals. That's where Candy Apple steps in. This is a brand new shop on the block that specialises in candy apples!

This is located just a five-minute walk from Shibuya Station's west exit. If you check out their saved Instagram story, you probably won't get lost. During the weekdays and on Saturdays, this is an Italian restaurant called Buonappetito. On Sundays, when the restaurant is closed, it transforms into a candy apple shop.

The shop interior is gorgeous.

Plain: ¥600

I ordered the plain apple without wasting any time. This is much larger than what you would usually get at a festival. Although these are usually eaten by immediately sinking your teeth in and biting out a big chunk, you can cut your apple here and enjoy it at your own pace. 

After taking your first bite, you will realise just how different this is to your normal candy apple. The apple is coated in a thin layer of candy, creating a delicious crunch. The apple is fresh, juicy and sweet. Some candy apples are made with mushy apples that are not fresh, however these apples are extremely fresh and delicious right to the last bite. 

These candy apples are full of a variety of flavours.

Cinnamon Sugar: ¥600

The apple with the dusting of beige-coloured powder is cinnamon-flavoured. The sweet cinnamon scent spreads everywhere as soon as you set it on the table. The sweet flavour of the apple and the fragrant cinnamon is a match made in heaven. 

Cocoa: ¥600

The apple covered in the brown powder is cocoa-flavoured. The slightly bitter flavour of the chocolate is a perfect match for the sweet apple. The colour contrast between the brown chocolate and white apple is also beautiful. ♪

Matcha: ¥600

The apple with the green powder is matcha as you may have already guessed! The flavouring of the Uji matcha used for this apple was carefully balanced to maximise the flavour when combined with the apple. After you take your first bite, you just won't be able to stop. 

Blueberry Yoghurt: ¥600

The bright white dusting on this blueberry yoghurt-flavoured apple is beautiful. The blueberry scent is mild and is perfect with the yoghurt.

Black Cocoa: ¥600

The pitch black colour of the Black Cocoa Candy Apple is very appetizing. The black cocoa is even more bitter than the cocoa apple, which really brings out the flavour of the sweet apple even more.

You can even get chocolate fondue for your candy apple (¥400). By adding the fairly bitter chocolate to your candy apple, you can enjoy three different kinds of sweetness when it mixes with the chocolate, candy and the apple. 

You can even order your candy apple to go, making it the perfect summer souvenir. Taking it home to enjoy is also another wonderful way to make the most of your experience. 

This candy apple shop is only open on Sundays, but you can order to take away on other days. 

This is a flavour that a festival candy apple will never be capable of offering. You can tuck into your apple inside the beautiful shop, or take it home to enjoy at home at your own pace. 

Information

Candy Apple

Address: Nomura Building 1st floor, 7-12, Sakuragaocho, Shibuya, Tokyo

Opening Hours: 11:00-20:00 (Open every week on Sundays only)

*Only the Italian restaurant Buonappetito is open on weekdays.

Instagram: https://www.instagram.com/candy_apple_369/

My Hero Academia X Monster Strike Collaboration Commemoration Café Menu Release

To commemorate the collaboration between mobile game Monster Strike and manga My Hero Academia, XFLAG STORE SHIBUYA, SHINSAIBASHI and +(PLUS) HANEDA are releasing a new limited period café menu, which includes brand new drinks that come with original sleeves for the cups.

Character Sodas: Izuku Midoriya, Katsuki Bakugou, Shoto Todoroki, Ochaco Uraraka, Tenya Iida

Price: ¥750 each (before tax)

If you order any drink from this café menu, you will be presented with an original badge that is chosen at random. During the commemoration period, the café space will be decorated with special illustrations and there will be special videos running for visitors to enjoy. 

Information

Limited Café Menu

Running: July 17 ー August 4, 2019 

Available at:

XFLAG STORE SHIBUYA

XFLAG STORE SHINSAIBASHI

XFLAG STORE +(PLUS) HANEDA

Teasing Master Takagi-san Season 2 Celebrated With Exhibition at Shibuya PARCO

An exhibition will be held at the Shibuya branch of shopping complex PARCO to celebrate the forthcoming second season of the popular anime adaptation of Teasing Master Takagi-san which will begin airing on July 7.

Teasing Master Takagi-san is an ongoing romantic comedy and slice of life manga series by Sōichirō Yamamoto serialised in Monthly Shōnen Sunday. The manga has sold over 7 million copies. The first season of the anime series aired from January to March last with an OVA in July.

The exhibition will plunge fans of the series into its world with original illustrations for the anime and manga and more on display. Fans can also get their hands on exclusive merchandise including capsule toys and canvas art.

A3 Poster – ¥1,000 (Tax Included)

Acrylic Key Rings (7 Designs) – ¥500 (Tax Included) *Capsule toy; design given is random

Folder Set: ¥1,200 (Tax Included)

Canvas Art: ¥2,500 (Tax Included)

Fans of Takagi and her antics with Nishikata won't want to miss out on this special limited-run exhibition.

©2019 Sōichirō Yamamoto・Shogakukan/Teasing Master Takagi-san Season 2 Production Committee

Information

Teasing Master Takagi-san Exhibition

Location: GALLERY X BY PARCO (13-17 Udagawacho, Shibuya, Tokyo)

Running: July 11 – 22, 2019

Opening Hours: 11:00-20:00

Entry: Free

Event Page: https://art.parco.jp/galleryx/detail/?id=254

Theatre, Cafes, Bars, Restaurants & More Opening at New Shibuya PARCO in November (Part 2)

After having been closed since August 7, 2016 for renovations, it has been revealed that the new Shibuya PARCO shopping complex is set to open in late November. The new building aims to be a "global shopping complex for a new generation."

Building on the complex's facilities, Shibuya PARCO's will communicate new forms of entertainment and experience together with designers and artists. Its goal is to deliver cultural trends on a global level. To do this, it is further developing aspects of the building to drive its unique perspective by focusing on the design, art and entertainment side of things.

Around 180 unique stores will open their doors in the new Shibuya PARCO each of which pivot around 5 different themes: Fashion, Art & Culture, Entertainment, Food, and Technology. Multiple floors are being specially designed to form the interior of the complex so that they draw out the appeal of each of these individual genres.

Recently, we took a look at the Fashion and Art & Culture parts of the new Shibuya PARCO. Today, we are taking a look at Entertainment, Food and Technology.

The PARCO theatre is being expanded to accommodate fully premium seats. The theatre will showcase independent performances throughout the year.

Another mini theatre called CINE QUNTO managed independently by PARCO will also open. They will show lots of high quality and unique shows from a variety of genres, overseas musicals and more, creating a space for lovers of culture.

The QUATTRO LABO new Kichijoji Station is also moving to Shibuya PARCO. This music cafe and bar boasts a high-end audio record collection of over 3,000 vinyls. Together with CLUB QUATTRO and GALLERY X it will host various events and exhibitions.

The main restaurant floor, known as CHAOS KITCHEN, is a melting pot of cuisine, culture and music, being home to 21 restaurants spanning a multitude of cuisines from udon to insect to mix bars and beyond. It also houses record shops and a shop selling festival goods. We look forward to experiencing this floor has to offer with its unique mix of establishments.

There will be other restaurants and cafes besides those in the CHAOS KITCHEN too. The 7th floor will offer Japanese food like conveyor belt sushi, tempura, yakiniku, ramen, as well as restaurants offering vegan cuisine and more.

The 4th floor will see the arrival of chompoo, a Thai restaurant serving healthy food packed full of herbs. Down on the first floor will be a variety of cafes, beer stands, and a gallery called COMINGSOON that promotes food culture. There is a flower shop will also set up a wine bar on occasion.

Shibuya PARCO is also now offering online shopping, allowing people to purchase anything not currently in stock at stores.

This new tourist spot of Shibuya is sure to bustle once it opens in late November this year as it offers an abundance of shops and restaurants for a new generation.

Information

Information

Shibuya PARCO

Grand Opening: Late November 2019

Address: 15-1 Udagawacho, Shibuya, Tokyo

Business Hours: Shops 10:00-21:00 / Restaurants 11:00-23:30 (*Hours may differ at select establishments)
No Fixed Holidays.

Official Website: https://shibuya.parco.jp/