Peach John's lingerie brand, "YUMMY MART" is selling "Cosplay Collection" to add some spice to the Halloween costume culture which is stuck in a rut. The lineup of the collection consists of decorated brassieres, panties, lingerie and bathing suits and there are more than 10 items available. Although each brassiere is created as a cosplay item, there are many sizes available and the fit of these items is comfortable. These items can be bought at the official online store, YUMMY MART and at concept shops.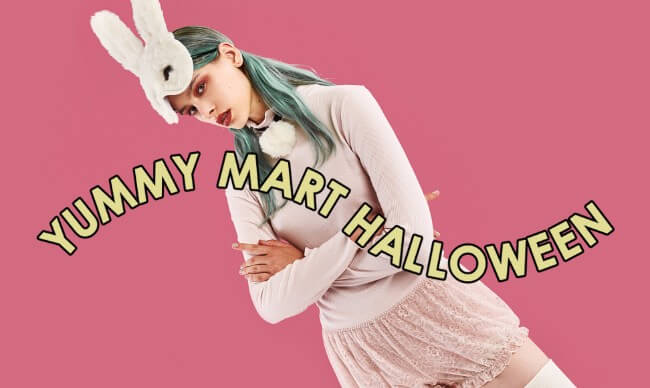 The standard cosplay item "Nurse"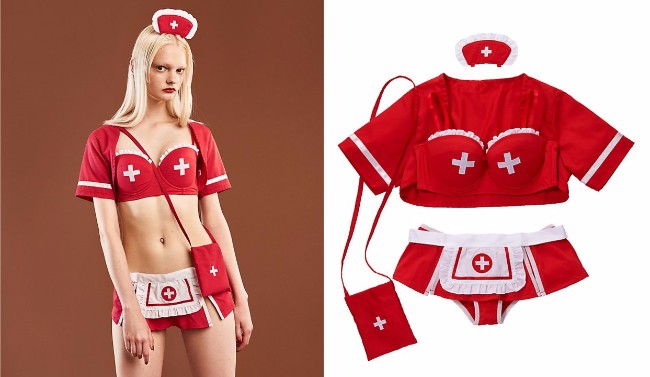 YM Bolero Nurse Strap Press Set / 5,980 yen (+tax)
Size of the brassier (Cup B~D, under 65~75)
A fetish set colored in red and white created based on the image of a nurse's costume, a standard item of cosplay. The product comes with six items that are brassiere/panty which can be wore without using straps, head accessary, bolero, apron and porch.
"Pink Poodle" is pink color-colored /dog lover's will love this item
YM Poodle Brassiere Set / 5,480 yen (+tax)
Size of the brassier (Cup B~D, under 65~75)
A set which combines the allurements of girls and poodles. The impact of the product is huge since it has many pompoms. The set comes with a cachucha, a velour choker and two bracelets.
"Army" is recommended to those of you who like stylish costumes
YM Army Brassier Set / 5,480 yen (+tax)
Size of the brassier (cup B~D, under 65~75)
A stylish set created under the theme of "army style" which many girls love. The perfect balance of the set which has a cool impression (camouflage pattern/khaki color) and cute impression (garter belt) is the sales point of this set. The set comes with five items including the hat, bolero and garter belt.
Probably the most "Halloween-ish" set! The standard set "Maid"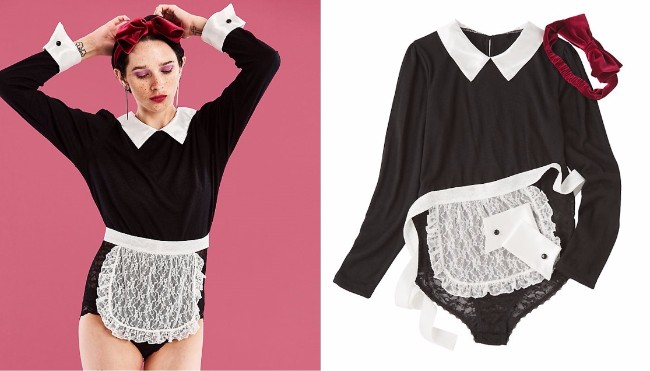 YM Maid Body Set / 5,480 yen (+tax)
S/M, M/L
"Maid" costume is the standard item of cosplay. Based on "Body," and Western style clothes, the set includes items such as a cachucha, cuffs and an apron. The dark image of the set is suitable as a Halloween costume.
"Bunny" which is recommended to persons who love lovely designed items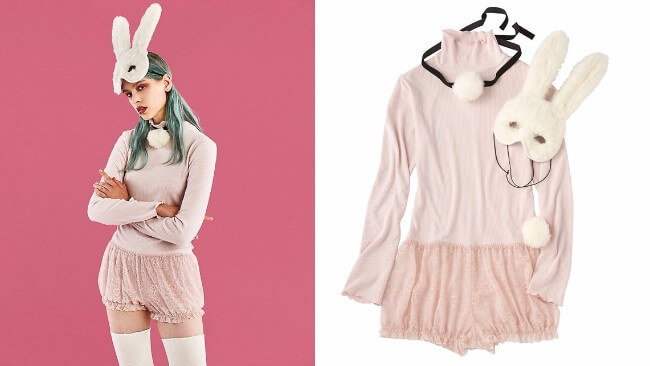 YM My Bunny Body Set / 5,380 yen (+tax)
S/M, M/L
A less-revealing set which is recommended for beginners. This set comes with the same body as Maid, a mask using eco fur, a choker and a cute tail. The top of the body is high neck made with a rib and the set can be used in daily basis, not just during the Halloween season.
A bathing suit!? Very cute "Tentomushi (ladybug)"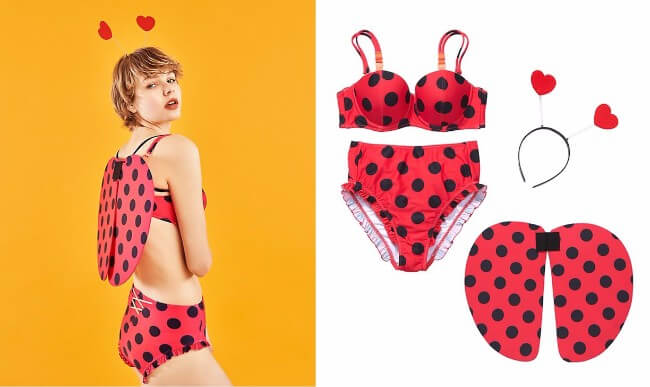 YM Tentomushi Mizugi Set / 5,380 yen (+tax)
Size of the brassier (Cup B~D, under 65-75)
A cosplay set created under the theme of "ladybug." You can become the leading figure at the party by wearing this set which comes with a cachucha with heart-shaped antennas and wings which can be attached to your shoulders. The set is made with swim wear material, so it can be used during the summer season as well. The set has a retro impression since it is a high-waist item and has a dot-pattern.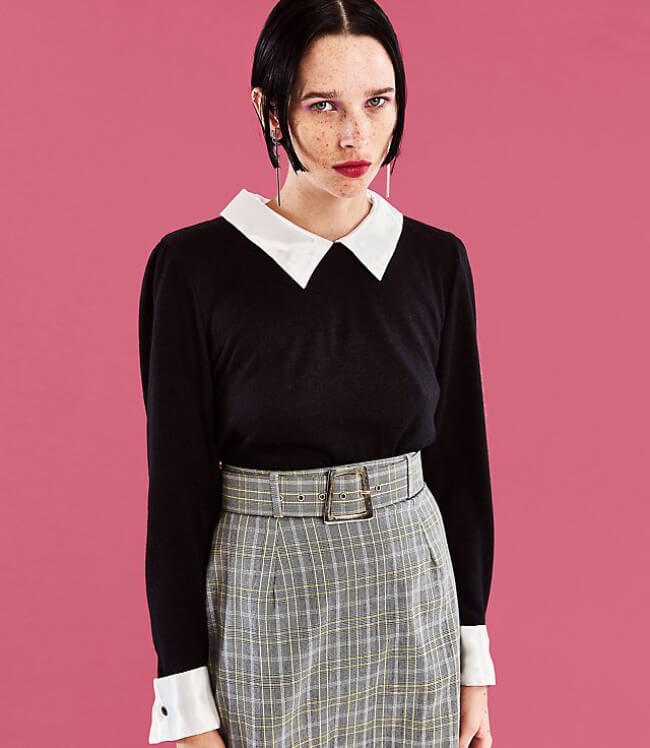 Many cute items are available other than the items noted above! Let's enjoy Halloween with lingerie which are different from your usual everyday lingerie!