【Event report】 Saki Shibata's first fan event in Taiwan: Shibata Saki Premium Tea Party supported by Kyo Baum
Saki Shibata (aka Shibasaki) held first ever fan event in a foreign country in Taipei, Taiwan on Friday 13th October. The event was called "Shibata Saki Premium Tea Party supported by Kyo Baum", and was a tea party dedicated to her fans!
This was a limited event to which only 30 of Shibasaki's fans received an invite. The event was overflowing with a Japanese atmosphere. The event featured Kyo Baum – a delicious dessert that is made with a generous amount of matcha. This dessert was specially selected by MOSHI MOSHI NIPPON. While fans dug into the delicious matcha cake, the tea party unfolded.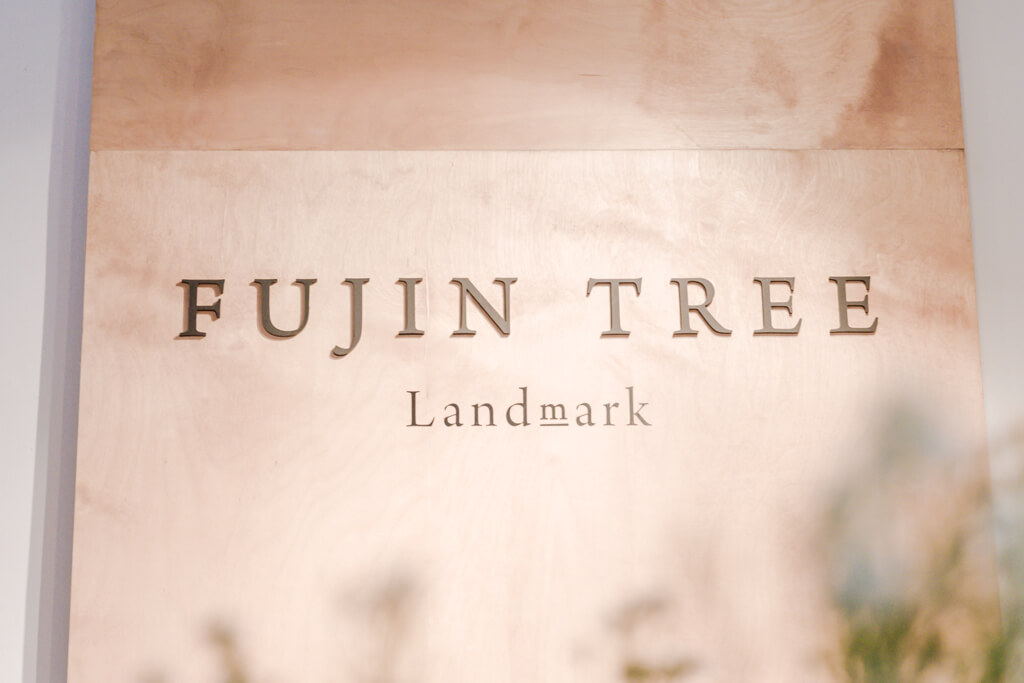 The venue was a location where many cool Taiwanese shops and art is brought together – Huashan 1914 Creative Park. More specifically, the event took place at Fujin Tree Landmark, where a variety of Japanese items, materials and specially selected general goods are displayed. There is a cafe space inside Fujin Tree Landmark, which was where the event was held.
The minute Shibasaki walked into the venue, she couldn't hold back her excitement, exclaiming "cute!" The accessories and tableware, handmade clothing and shoes really grabbed her attention.
From stationery to flower arrangements, her eyes drifted over the various items. Wherever you choose to take a picture, it would turn out beautiful. This was a beautiful shop.
Once Shibasaki arrived, all that was left was to wait for the fans. That would have been easy, except for the hint of worry amongst the staff. There was a strong typhoon raging closer. The combination of the strong wind and heavy rain was enough to make Shibasaki worry – a single step outside and maybe you would fly away with the raging typhoon. The staff were worried that the fans could not make it. Would anyone come despite the tragic weather? While Shibasaki pondered on this, she started to compose personal letters for each individual fan, pouring her heart into each page.
20 minutes before the start of the event (15:40), one fan made it to the venue, followed by another. The venue was almost full by the performance start time of 16:00. Despite the bad weather, majority of the fans made it on time! Shibasaki could feel the love from her fans. ♡
Shibasaki kicked off the event with a self-introduction and some small talk about Taiwan. Shibasaki tried as hard as she could to speak in Chinese. One of the questions she was asked that related to Taiwan was "what kind of food do you like?" To that she answered; everything is delicious! Which caused the audience to roar with laughter. Being able to make an audience in a foreign country laugh so hard is not very surprising for Shibasaki!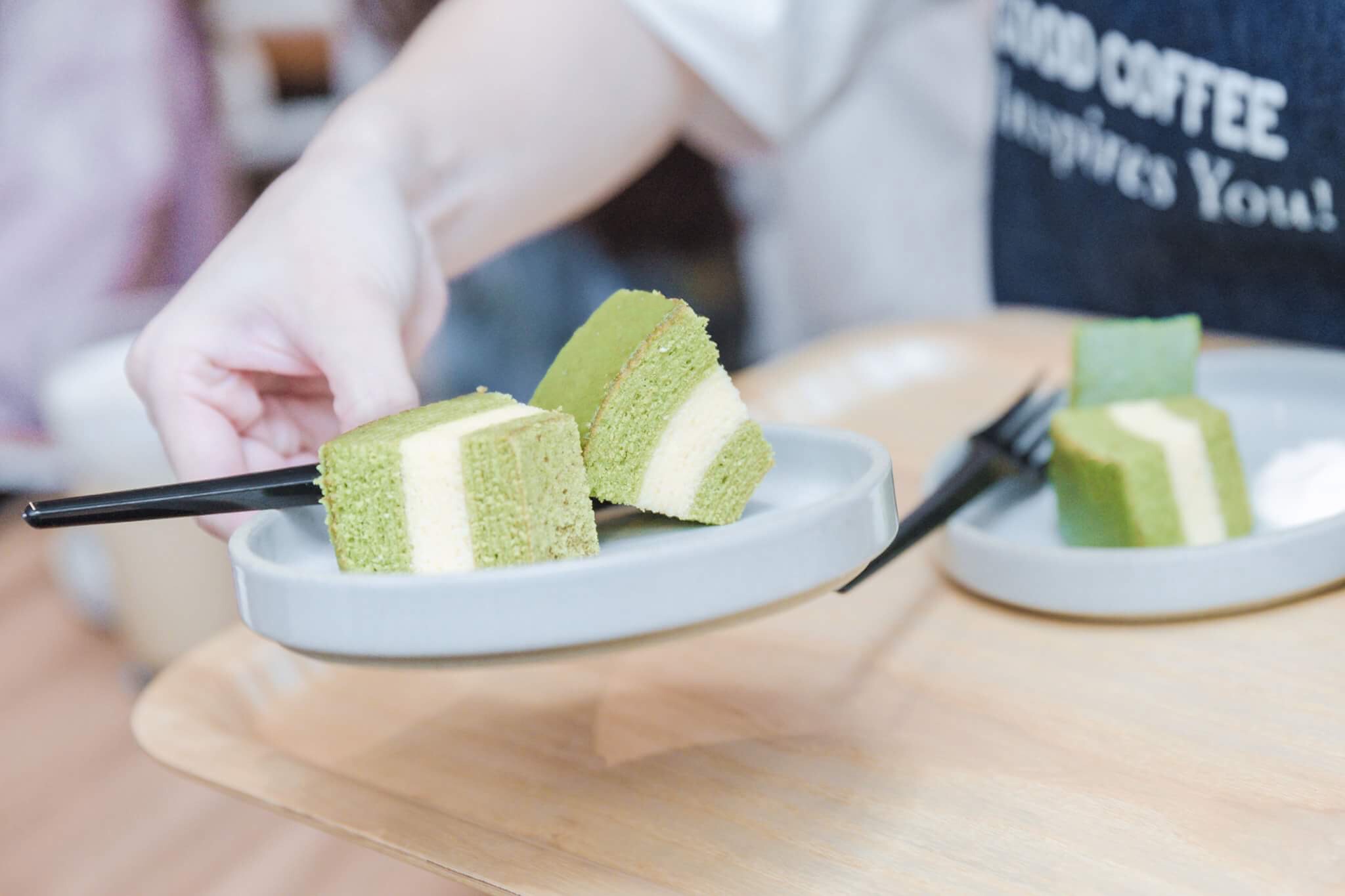 During the talk, the main dish for the tea ceremony was presented to the fans!
Kimi, a popular Taiwanese model who appears in Taiwanese magazines and on TV, made an appearance alongside Shibasaki as a guest for this event. With that, the tea party began!
Everyone took a photo together with the beautiful Kyo Baum cake. After the photo, everyone dug straight in and tried everything.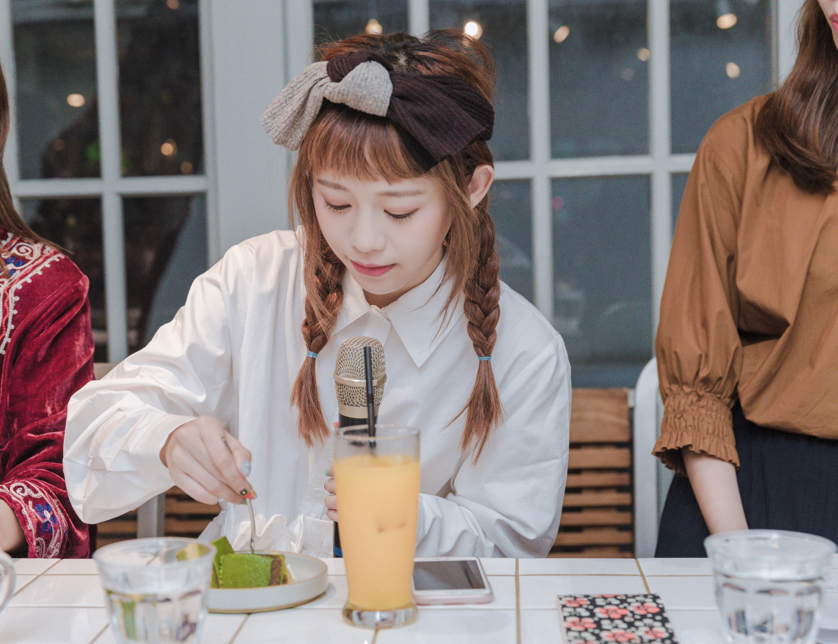 "Kyo Baum" is a matcha-flavoured cake that is covered with matcha fondant. It is a popular Kyoto souvenir. Even matcha sweets are popular in Taiwan, and it really showed because so many people went for seconds! Of course, the Kyo Baum tastes great on its own, but for those who have a sweet tooth, we recommend you to try it with fresh cream. If you're ever in Kyoto, make sure to check it out!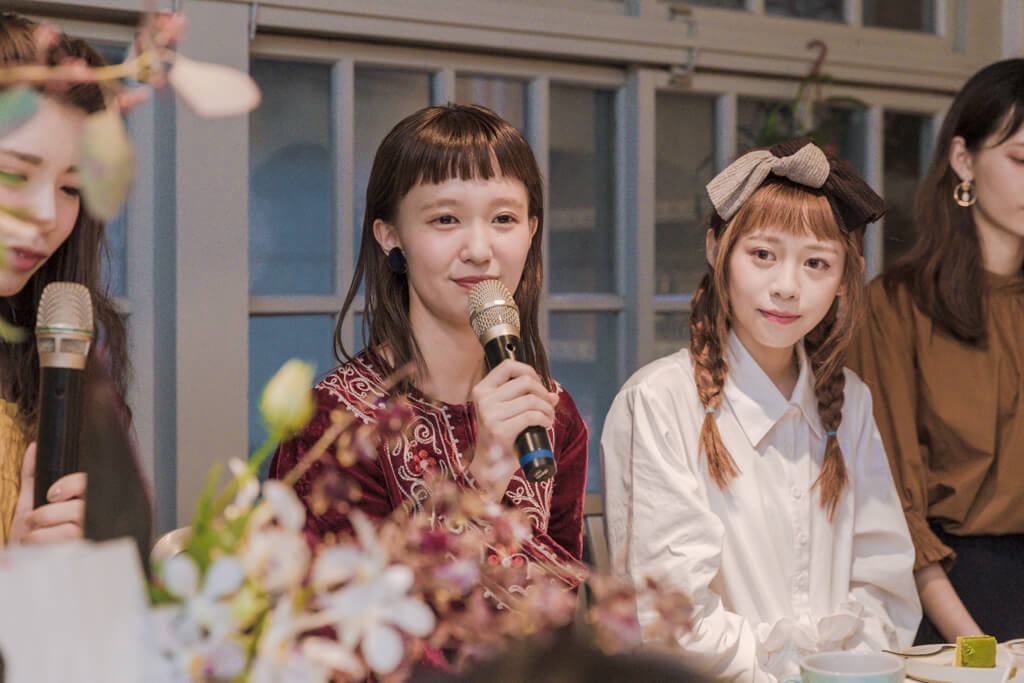 >>next page