Experience Ishikawa Prefecture in Ginza, Tokyo with new VR service
Ishikawa Hyakumangoku Monogatari – Edo Honten started a free service on December 11th which enables people to experience tourist spots around Ishikawa Prefecture while in Ginza, Tokyo through the use of VR.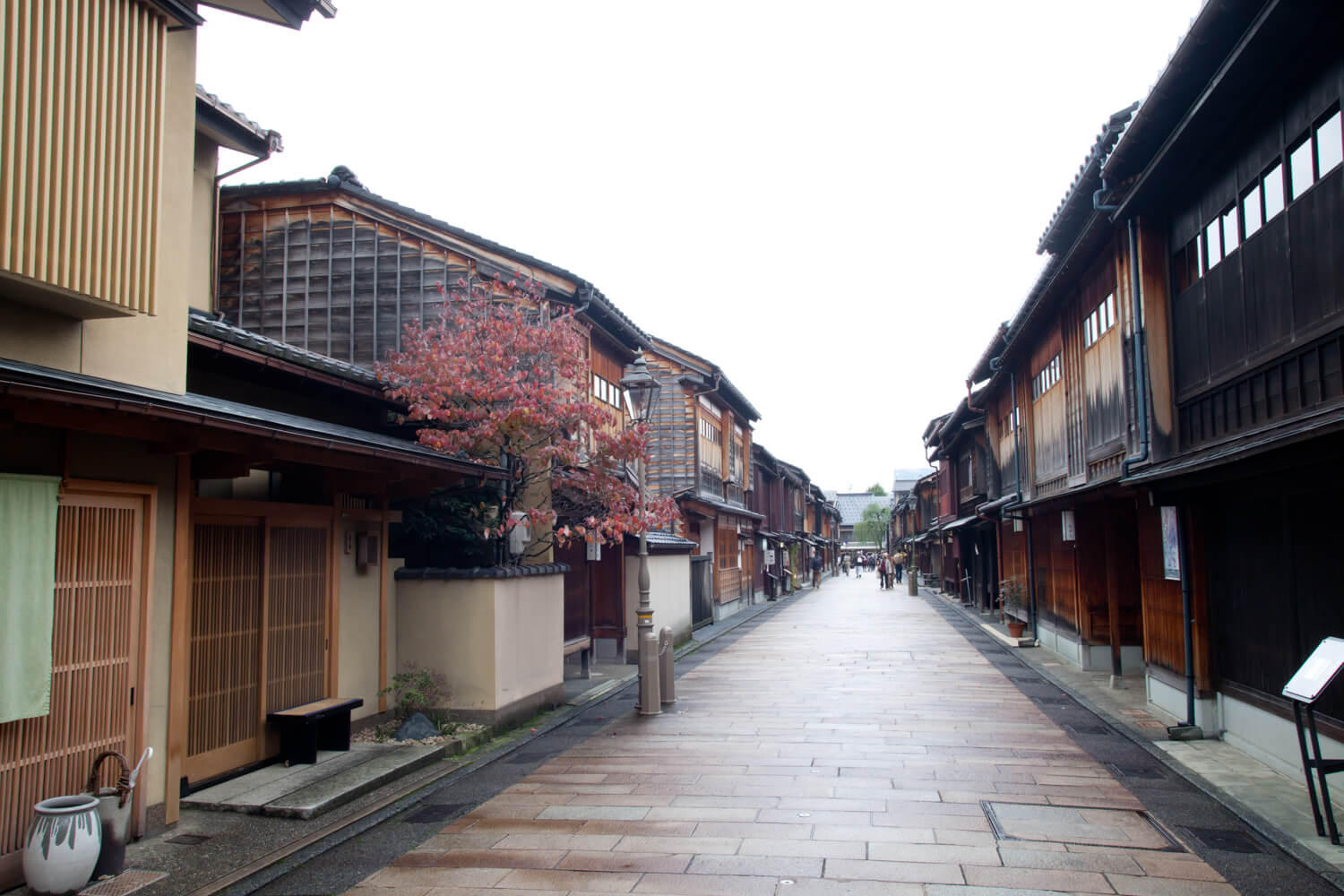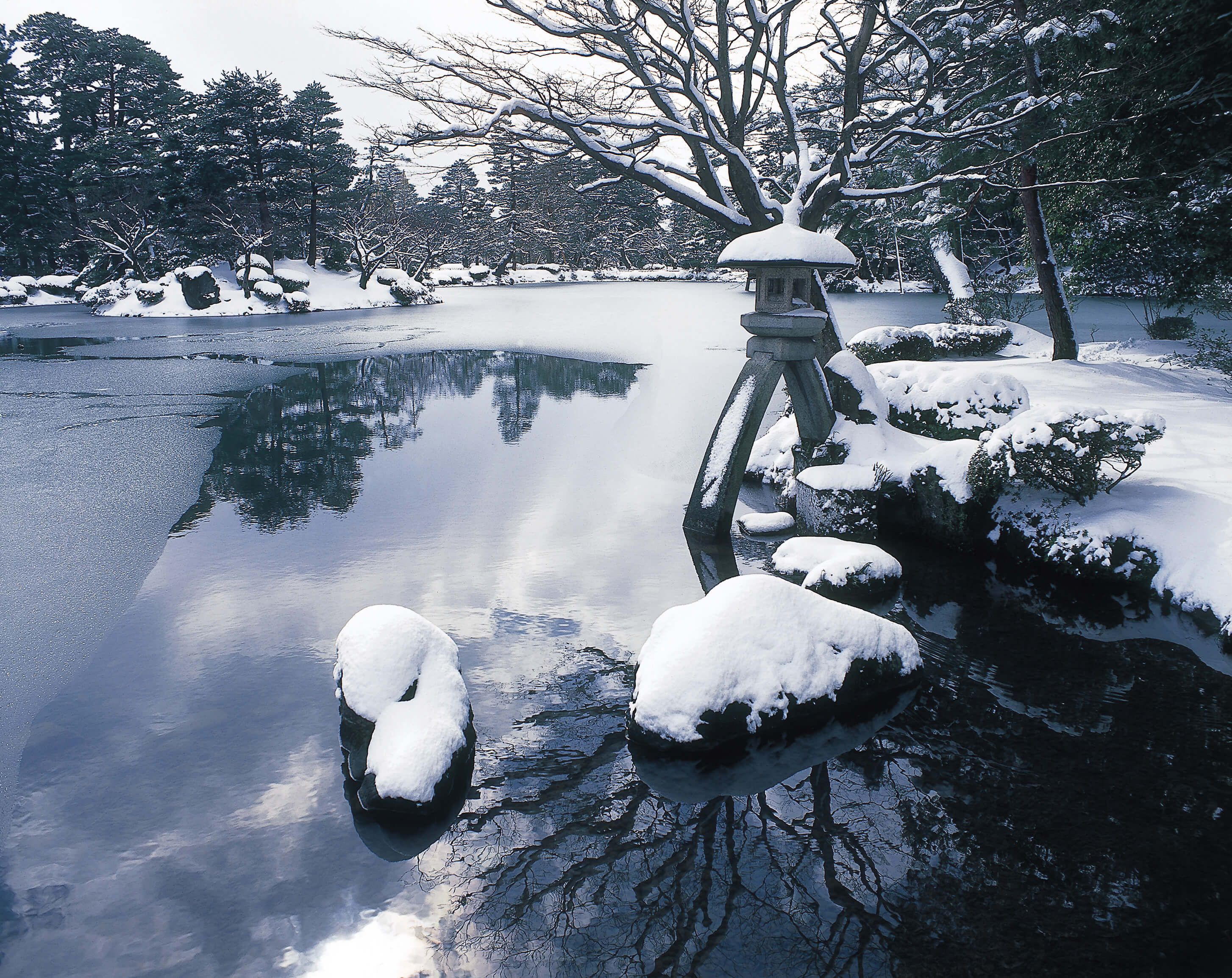 Ishikawa Prefecture is lavish with tradition and culture, bringing in around 25 million tourists every year to witness the beautiful scenery across all 4 seasons, the food culture, the various craft shops and lifestyle stores, and more.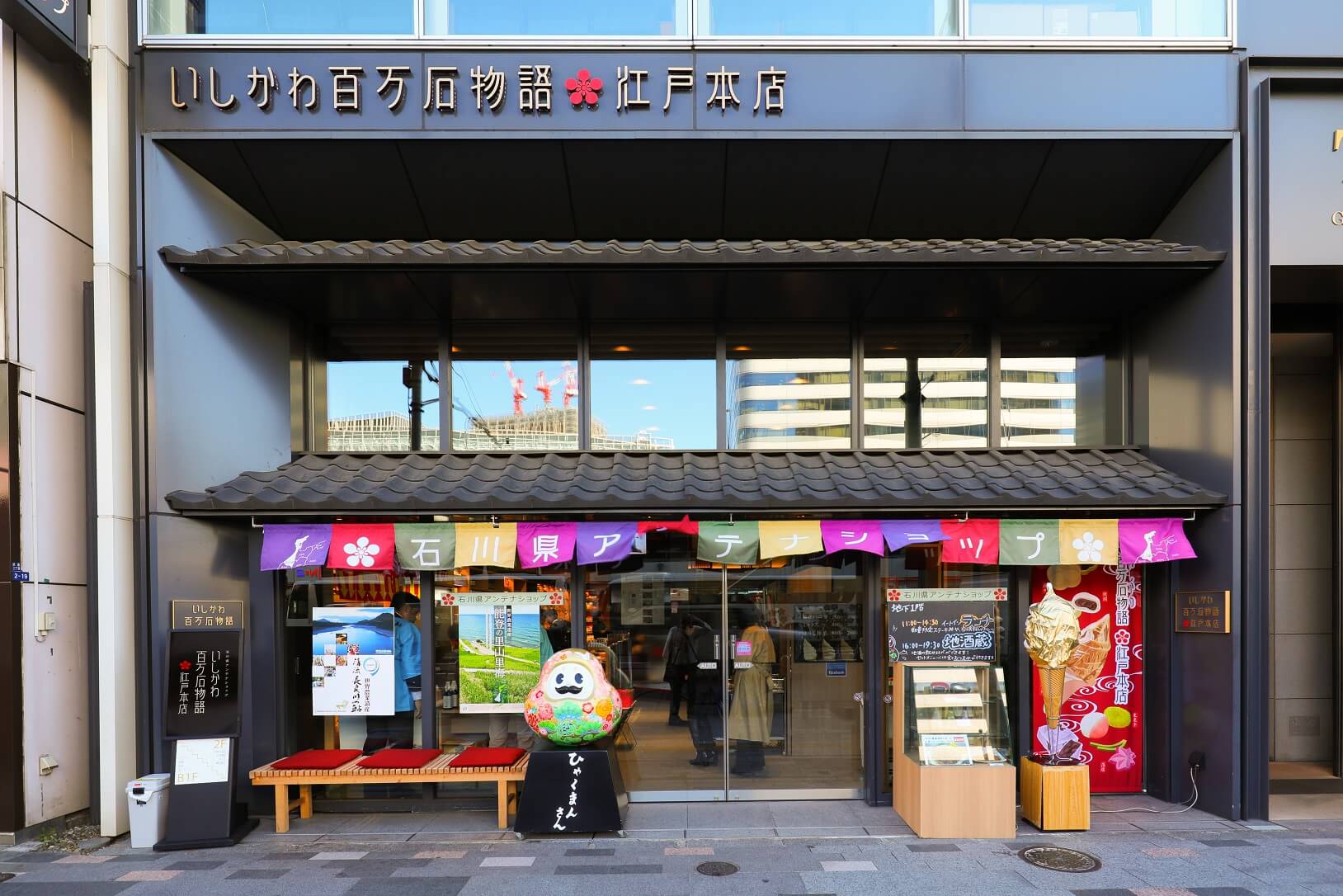 "Ishikawa Hyakumangoku Monogatari – Edo Honten" was born in Ginza and is an 'antenna shop' that offers the people of Tokyo to enjoy everything from Ishikawa Prefecture, including food and beauty products. They also stock seasonal foods and traditional crafts, as well as rare items that are difficult to obtain in the capital. Their shelves are lined with approximately 1,900 products.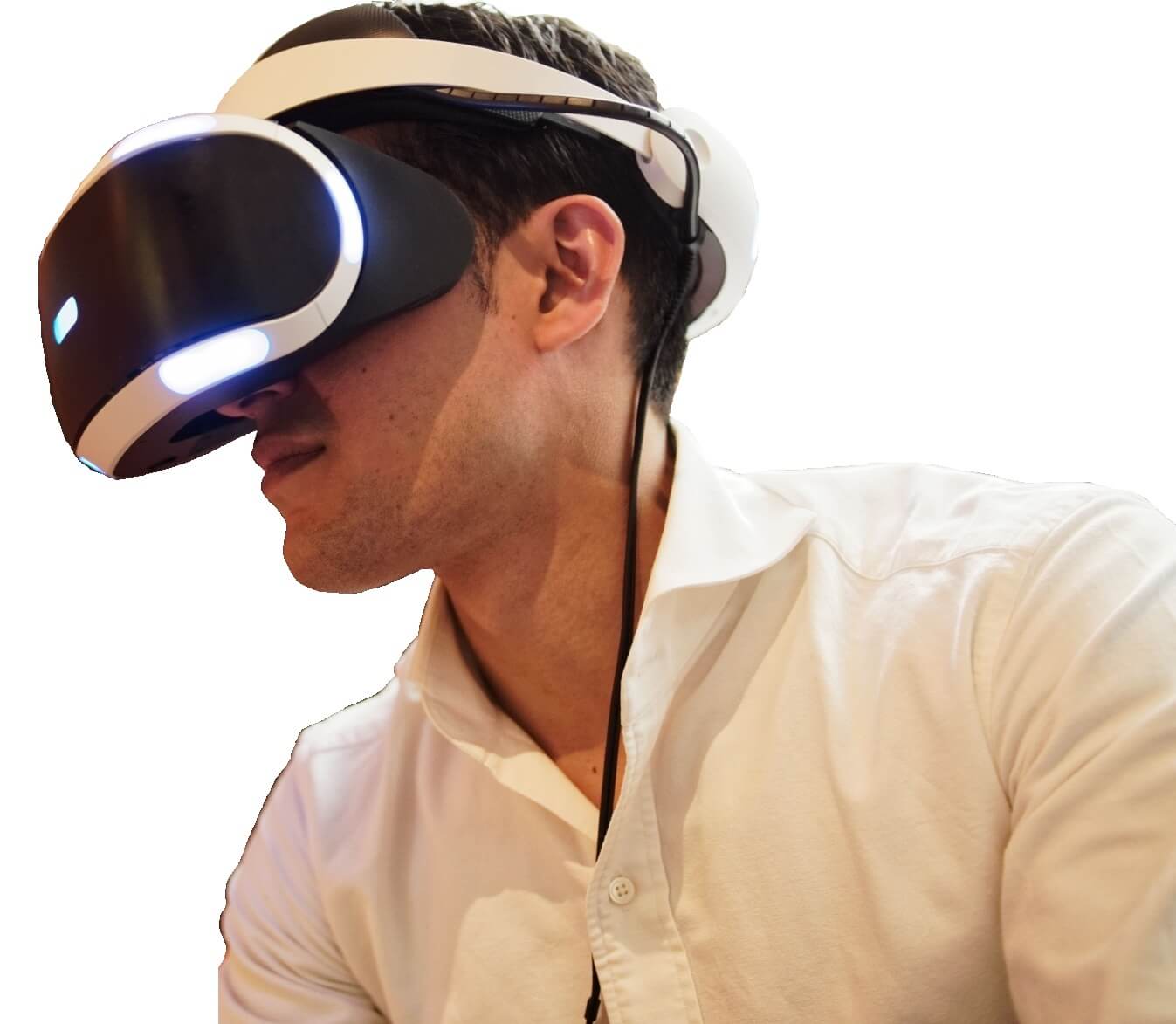 The VR service allows people to virtually enjoy Ishikawa Prefecture so they can experience sightseeing there even if they're in Tokyo. It's located on the 2nd floor cafe space and can be used freely by anybody.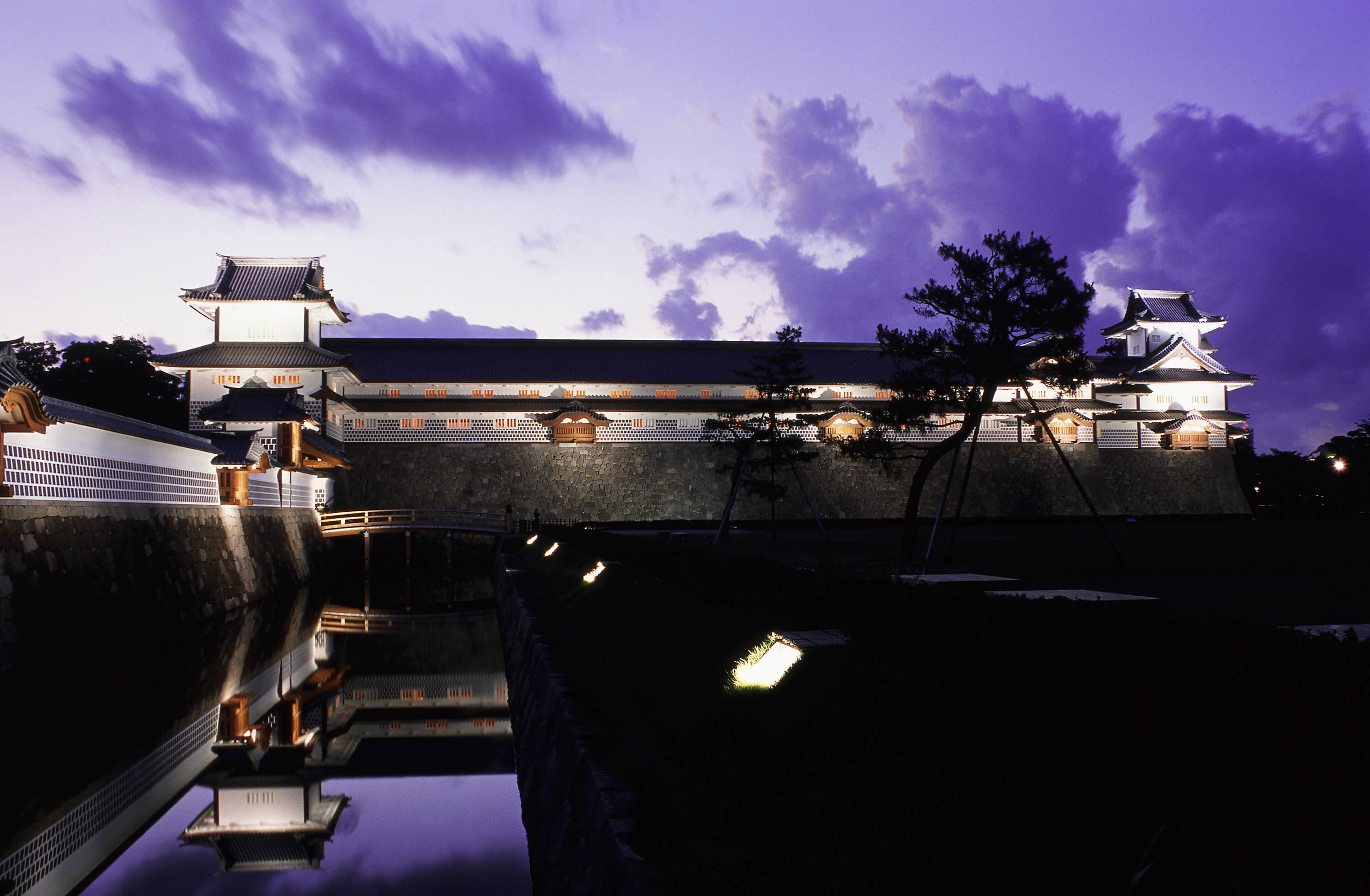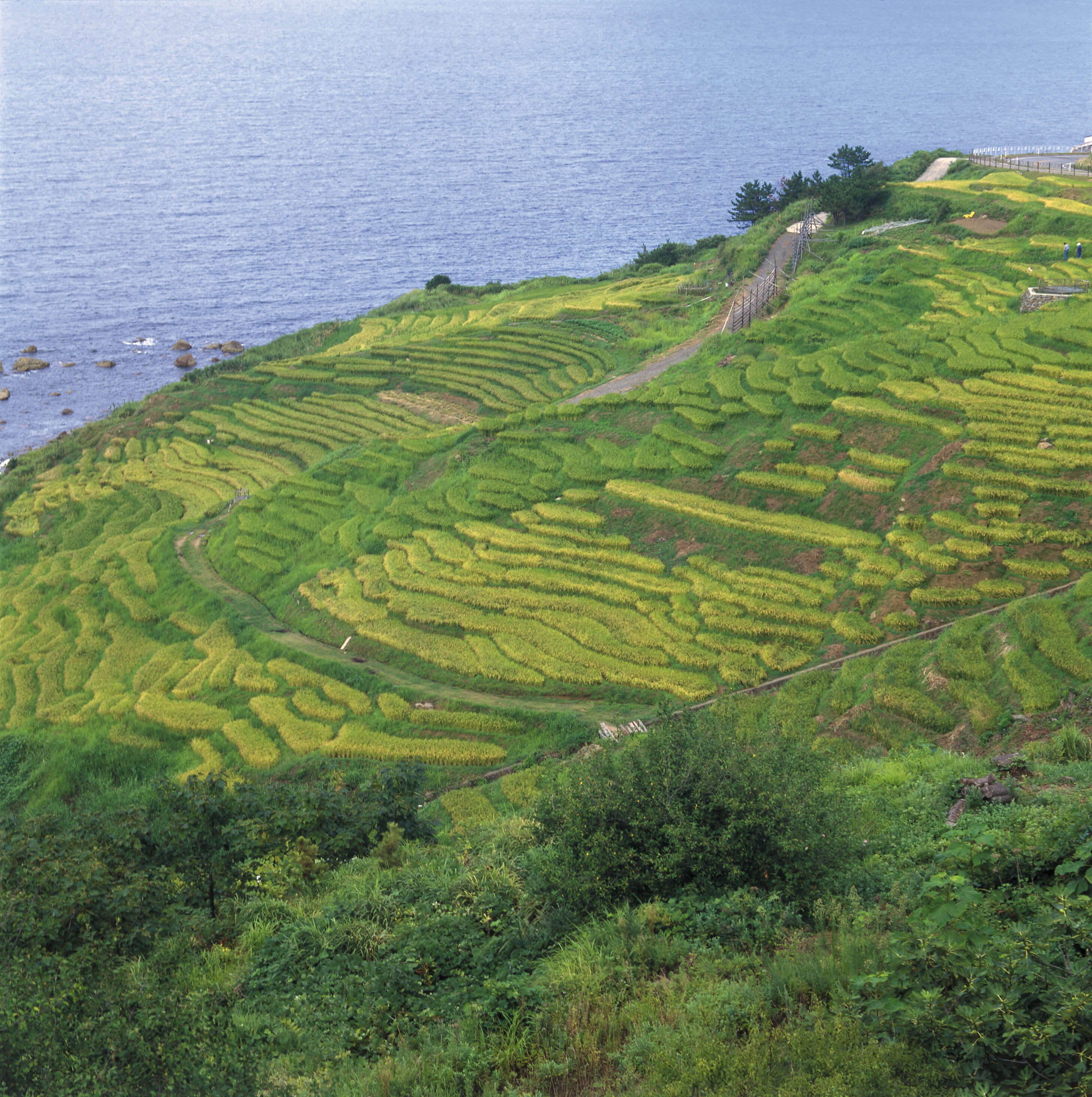 Spots you can visit virtually include "Kenroku-en" in Kanazawa and "Shiroyone Senmaida" in Wajima. There's much to see and they plan to add even more locations.
Enjoy the charm of Ishikawa Prefecture in Ginza.
■Information
Ishikawa Prefecture Antenna Shop – "Ishikawa Hyakumangoku Monogatari – Edo Honten"
Address: TH Ginza Building, 2-2-18 Ginza, Chuo, Tokyo, 104-0061
Opening Hours: 10:30-20:00
Closed only during New Year's.
TEL: 03-6228-7177
Website: http://100mangokushop.jp/
RELATED ENTRIES
Luxurious Christmas Desserts Whipped Up at Ginza's SHISEIDO PARLOUR SALON DE CAFE

SHISEIDO PARLOUR SALON DE CAFE in Ginza, Tokyo, is serving up Christmas cheer this year in the form of a delightful selection of desserts from December 1 to 29.

Christmas Angel Parfait | ¥2,300 (Tax Included)

Made with super sweet Le Lectier pears and combined with assorted berries, this parfait is like a gift from the heavens.

Present From The Heavens w/ Drink | ¥2,500 (Tax Included)

A super cute Christmas assortment with a Christmas present made from white chocolate and berry yam, a snowman made from yuzu citrus-laced milk ice cream, and more.

Shiseido Parlour Story w/ Drink | ¥2,600 (Tax Included) *Served weekdays only

Ensemble Chocolate w/ Drink | ¥2,200 (tax Included)

A brownie made from a combination of Belgian, French, and Swiss chocolate surrounded by ganache, ice cream, and more, served with a spread of berry sauce.

Strawberry Parfait | ¥2,000 (Tax Included)

A simple but deliciously sweet parfait made with koiminori strawberries from Nagasaki. It's served with ice cream and sauce but only contains 10g sugar content.

Information

SHISEIDO PARLOUR SALON DE CAFÉ
Address: Tokyo Ginza Shiseido Building 3F, 8-8-3 Ginza, Chuo-ku, Tokyo

TEL: 03-5537-6231 (Reservations Not Required)

Opening Hours:

[Mon-Sat] 11:00-21:00 (Last Orders 20:30)

[Sun & Public Holidays] 11:00-20:00 (Last Orders 19:30)

Closed: Mondays (Except Public Holidays) / New Year Holidays

Official Website: https://parlour.shiseido.co.jp/

7 Best Spots to Visit During Autumn in Ishikawa Prefecture's City of Kaga

Ishikawa Prefecture is generally split into two areas—Kaga and Noto—and these areas are home to six cities dubbed Kaga no Kuni, or "Kaga Country." The cities include Kaga, Komatsu, Nomi, Kawakita, Hakusan, and Nonoichi. Today, we'll be looking at some of the must-visit spots in these cities to visit during the autumn season.

Kaga Country's Autumn Colours

Natadera Temple in Komatsu

The beautiful Natadera Temple is a symbol of southern Kaga and even has a Michelin star in Michelin Green Guide Japan. It's home to a large number of important cultural properties such as the picturesque Kigan Yusenkyo Rock Formations. Visitors can ross the Fugetsukyo Bridge to reach the observation deck from which their eyes are treated to all the fiery colours of autumn.

Address: Yu-122 Natamachi, Komatsu, Ishikawa
TEL: 0761-65-2111
Natadera Temple Official Website: http://www.natadera.com/

Kakusenkei Gorges in Kaga

The Kakusenkei Gorges are located in a valley where the Daishoji River runs. Its autumnal beauty is said to be the most beautiful in all of Japan's Hokuriku region. The 1.3km stretch of the valley has a public footpath which is perfect during autumn as you gaze at the red and yellow leaves overlooking the river below.

Address: Kakusenkei Gorges, Yamanakaonsen Kajikamachi, Ho, Kaga, Ishikawa
TEL: 0761-78-0330
Information: https://www.yamanaka-spa.or.jp/global/eng/view2.html

Matsusaki in Nomi

Matsusaki is an onsen ryokan (hot spring Japanese inn) that was built during the Edo Period. It's enjoyed greatly for its open-air baths which boast their own water source as well as their kaiseki-ryori traditional Japanese multi-course dinner made using local ingredients. It's also the setting for the Japanese novel Umi no Naru Toki. It boasts a gorgeous garden with an area that overlooks trees which blossom beautifully in autumn.

Address: 3-1 Tatsunokuchimachi, Nomi, Ishikawa
TEL: 0761-51-3111
Matsusaki Official Website: https://www.matsusaki.jp/

Jumoku Park in Hakusan

The park located by the Ringyoshiken Center in Ishikawa Prefecture is home to a variety of towering regional trees. There are 900 trees of 130 different species, which give rise to beautiful cherry blossoms in the spring. It also enjoy incredible autumn scenery and is home to rolling fields and a Japanese-style garden too. It offers must-see views throughout all four seasons.

Address: Ho-1 Sannomiyamachi, Hakusan, Ishikawa
TEL: 076-272-0673
Information: https://www.pref.ishikawa.lg.jp/ringyo/about/park.html

Aramata Gorge in Komatsu

Aramata Gorge is known as one of the Eight Views of Kano. The Osugidani River flows through this year, and there's huge strangely shaped rocks and rolling trees which create an incredible sight to see. There's a 400m path which bustles with people during the autumn months who flock to see the verdure.

Address: Akazemachi, Komatsu, Ishikawa

Bettou Suspension Bridge in Hakusan

Bettou Suspension Bridge is the entryway to the highset peak of Hakusan. The discharge of rocks to the area in 2004 meant that the bridge had to be rebuilt. The towering bridge offers a panoramic view of autumnal trees and bushes.

Address: Shiramine, Hakusan-shi, Ishikawa

Tedori Gorge in Hakusan

The beautiful Tedori Gorge was created as a result of the flow of Tedori River. Along the 8km path, which runs from Komon Bridge to Taizan Bridge, is a 20m-30m precipitous cliff. The surroundings along the bridge are a must-see, bringing people together every year to see the autumn environment.

Address: Kamashimizumachi, Hakusan, Ishikawa

UNIQLO TOKYO Begins Knitwear Focused Exhibition

UNIQLO TOKYO, the global flagship store of UNIQLO, is now holding an exhibition themed on its knitwear at its first floor LifeWear Square area until October 11, 2020. It's a consolidation of everything that goes into wearing the symbolic style of their LifeWear lineup, covering the art, science, and craftsmanship behind the items.

About UNIQLO TOKYO

UNIQLO TOKYO opened back in June this year in Ginza, Tokyo, as the country's biggest store and global flagship store. UNIQLO TOKYO is the embodiment of UNIQLO's "LifeWear," clothing that the company has created to "improve everyone's life."

SCIENCE: 3D knit installations by Rhizomatiks Architecture

Rhizomatiks Architecture have created a range of installations including mannequins centred on knitwear. Customers will be able to see knitwear being made by the machines right before their eyes.

CRAFTSMANSHIP: Tools used in the manufacturing process

See the strict standards and measures taken to carefully craft each and every UNIQLO cashmere sweater, from the processes carried out to the materials and tools used in the manufacturing process, samples, and more.

ART: Styling

See the headpieces created by Shiseido's top hair and makeup artist Tadashi Harada for displaying the knitwear. Each and every one was made with care and attention for the 20 mannequins.

Tokyo's Fruits Salon Serving Up a Full Gourmet Fruit Course

Fruits Salon, a fruit shop located on the second floor of Beauty Connection Ginza in Tokyo, introduced a new lineup of menu items on September 4 which will be available until mid October, all using seasonal grapes grown in Japan.

Fruits Salon opened in November last year and garnered much attention for its full course fruit dishes. Last month, the cafe served up the "Peach Full Course" which proved super popular. Now, they are offering a menu centred on juicy and sweet grapes.

Grape Full Course | ¥4,400 (Tax Included)

1st Plate: Apricot Tofu

2nd Plate: Dégustation

The grape course features three plates and a drink. It begins with a refreshing mix of Shine Muscat grapes, Delaware grapes, apricot tofu, and sake lees ice cream. The second plate is a tasting of four varieties of grape, while the third is a colourful and eye-catching parfait.

3rd Plate: Parfait

After-meal Drink

The parfait is served in a wine glass so you can see each layering of tasty ingredients.

The 90-minute course is reservation-only and invites you to both appreciate the appearance of as well as the taste of each dish.

Melon Parfait Alcohol Set | ¥2,178 (Tax Included)

The cafe is also serving its melon parfait alcohol set once more too for a limited time. It's made to really elevate the flavour of the melon.

If you're a fruit fanatic, then you won't want to miss out on Fruits Salon's new full course.

Information

Beauty Connection Ginza Fruits Salon
Address: GINZA gCUBE 2F, 7-9-15 Ginza, Chuo-ku, Tokyo
Opening Hours: 11:00-20:00
Closed: Tuesdays
TEL: 03-6263-8392

Official Website:  https://www.beauty-connection.jp/fruits/

Autumn Grape Desserts Whipped Up at Shiseido Parlour Ginza in Tokyo This September

Shiseido Parlour Salon de Cafe in Tokyo has revealed a lineup of seasonal centred on Japan's famous 'shine muscat' grape which will be served this autumn from September 1 to 30.

Nagano Shine Muscat & Three Grape Parfait | ¥2,200 (Tax Included)

Made using specially selected shine muscat grapes farmed from Iizukakaju Orchards in Ueda, Nagano, together with three other varieties of grape for a super refreshing flavour.

Grape Fruit Sandwich | ¥1,700 (Tax Included)

Toasted raisin bread stuffed with seven different fruits, including seasonal and specially selected varieties, and fresh cream. It's served with bittersweet 'Karasuzanjo'  honey from Chiba Prefecture and a compote of seasonal fruits.

Nagano Grape Mousse | ¥2,100 (Tax Included) *Comes with drink

This mousse is also made from grapes grown in Iizukakaju Orchards, and is drizzled with honey and cream. The grapes add a fresh kick to the dessert.

Shiseido Parlour Story | ¥2,600 (Tax Included) *Comes with drink, served weekdays only

An assortment of desserts including a mini strawberry parfait, mini chocolate parfait, mini custard pudding, seasonal fruits, grape jelly, kaki persimmon mousse, and chestnut pie.

Information

SHISEIDO PARLOUR SALON DE CAFÉ
Address: Tokyo Ginza Shiseido Building 3F, 8-8-3 Ginza, Chuo-ku, Tokyo

TEL: 03-5537-6231 (Reservations Not Required)

Opening Hours:

[Mon-Sat] 11:00-21:00 (Last Orders 20:30)

[Sun & Public Holidays] 11:00-20:00 (Last Orders 19:30)

Closed: Mondays (Except Public Holidays) / New Year Holidays

Official Website: https://parlour.shiseido.co.jp/

Snoopy in Ginza 2020 Heads to Mitsukoshi Ginza in Tokyo This Autumn

Snoopy in Ginza 2020 is set to take place at Mitsukoshi Ginza in Tokyo from October 14 to November 3.

This year marks the 22th run of Snoopy in Ginza, a popular annual event held at Mitsukoshi Ginza. It will incorporate a numbered ticket system to ensure the event is never overcrowded as a precaution against COVID-19. The event will also take all necessary social distancing and related measures. The full breakdown of measures will be available once tickets are available to buy in the coming weeks.

It's a a double celebration this year as the Peanuts comics celebrate their 70th anniversary and Mitsukoshi Ginza commemorates its 90th. The theme of this year's Snoopy in Ginza is "World Photo Journey" which will see Snoopy and the Peanuts gang travelling to iconic places around the world in 13 original pieces of art illustrated for the event.

Let's take a look at some of the merchandise up for grabs this year.

Mitsukoshi Ginza exclusives

Pin Badges: A-Design ¥715, B-Design ¥1,100 (Only 700 available of each)​

The B-Design will be released in-store on October 14 and subsequently online on October 17 from 10:00am (JST).

Pouches with cookies in them: ¥1,100 (Only 400 available)

Mascots: ¥1,518 (2 Designs)

KUTANI SEAL Plates: ¥3,300 (Only 150 available)

A4 Folders: ¥330 Each (7 Designs)

Tea Tins With Coasters: ¥1,320 Each (3 Designs) (Only 500 available of each)

As well as this exclusive merchandise, there will also be original items made in collaboration with Mitsukoshi Ginza's many shops. Take a look at some of them below.

<ARTISAN&ARTIST> Pouch: ¥8,580

<Lights Style> Pin Badges: ¥500 Each

The pin badges are available in-store only. New designs will be sold from October 21.

<Ace> Suitcase: ¥39,600 (Available online only)

<OCEAN & TERRE> Mini Bottle & Honey & Belgium Chocolate Baumkuchen Set: ¥2,750

<Patisserie Etienne> Snoopy Cookie Tin: ¥2,506 (2 Designs)

<La Boutique de Joel Robuchon> Macaron Set: ¥3,240

Travel the world with Snoopy and the Peanuts gang at Mitsukoshi Ginza for Snoopy in Ginza 2020.

© 2020 Peanuts Worldwide LLC

JAPAN DENIM to Open Stylish Pop-Up Shop Inside GINZA SIX

JAPAN DENIM, a Japanese denim company formed of both Japanese and non-Japanese designers, has announced that it will open a limited-time pop-up shop at GINZA SIX in Ginza, Tokyo from August 26 to September 22.

This is the second pop-up shop that JAPAN DENIM has opened at GINZA SIX. The brand was first launched in March 2019 by Acces. Co., Ltd. It is lauded for its focus on high level design, quality, concept, and affordable pricing by both the wealthy clients of the rich Ginza area as well as foreign visitors and tourists.

JAPAN DENIM is also collaborating with numerous other distinguished international brands this time around too, including DENHAM.

If you're in Tokyo for summer, don't miss out on their exclusive line-up.

Information

JAPAN DENIM

Running: August 26, 2020 – September 22, 2020

Location: GINZA SIX 4F – POPUP SPACE

Address: 6-10-6 Ginza, Chuo-ku, Tokyo
Opening Hours: 10:30-20:30

Participating Brands: 16 (Women's Items: 18 | Men's Items: 10)

Official Website: ​https://www.japandenim.jp/collection/

Japan's New High Speed Bus Travels From Kyoto to Mount Koya

Keihan Bus and Nankai Rinkan Bus are bringing back their high-speed bus service this year which will run from September 18 to November 30. The service will incorporate a mandatory booking system, making it even more convenient than last year.

Mount Kōya is the name of the temple settlement found in Wakayama which first settled in 819. It is the centre for the Kōyasan Shingon sect of Japanese Buddhism and is designated as a World Heritage Site, one of many found in Kyoto alongside Kinkaku-ji, Kiyomizu-dera, and Shimogamo Shrine.

The new Kyoto Koya-san buses offer a smooth, direct ride to the World Heritage Site, arriving there from Kyoto in just 2 hours and 40 minutes.

Information

Kyoto Koya-san Bus (Japanese Name: 京都高野山線)
Running: September 18, 2020 – November 30, 2020

Keihan Bus Official Website: https://www.keihanbus.jp/

Red Bean Paste Shaved Ice & Seasonal Products at Ginza Sony Park This Summer

Ginza Sony Park has announced a range of seasonal items and food for Summer 2020.

Toraya Cafe・An Stand

Red Bean Paste Shaved Ice with Matcha & Rice Flour Dumplings | Small ¥841, Regular ¥901 (Tax Included) | Ginza Park Floor B3F | Available: Until September 29, 2020

Loaded with red bean paste and in-house made honey, this limited edition shaved ice is served with matcha sweet bean jelly made with Uji matcha.

Red Bean Paste Shaved Ice with Cointreau & Coffee | ¥540 (Tax Included) | Ginza Park Floor B3F | Available: Until September 17, 2020

This one's for the grown-ups, served with Cointreau and Hawaiian coffee.

An (Red Bean) Paste – Raspberry | ¥864 (Tax Included) | Ginza Park Floor B3F | Available: Until Late August 2020

Enjoy a raspberry version of the bean paste for yourself which has been mixed with brown cane sugar.

THE CONVENI

CHECKER SHOPPER BAG | ¥7,700 (Tac Included) | Ginza Park Floor B1F

THE CONVENI is selling a checked shopper  bag made from thin PVC so that it does not get dirty easily and also makes it waterproof. The bag, which bears the name of the store, also has pockets inside the bag.

Ginza Sony Park Art Walk

SHUN SUDO – "ART IN THE PARK"

Left: NAIJEL GRAPH | Right: SP. by yuko mohri (Available until August 26)

Ginza Sony Park will also display a range of large-scale art including SHUN SUDO's wall art ART IN THE PARK, work from NAIJEL GRAPHIC, and more.

BOTTEGA VENETA 'THE CHAIN' Exhibition Image | August 16, 2020 – August 30, 2020

A huge installation art piece called THE CHAIN by BOTTEGA VENETA will be displayed on the rooftop for a limited time. This installation piece has been taken around the world, and serves as a message of strength and connection to people during the COVID-19 pandemic.

Ginza Sony Park 2nd Anniversary


Free stickers will be handed out until August 16, 2020 to celebrate the 2nd anniversary of Ginza Sony Park, which has delivered unique forms of entertainment to Tokyo's district of Ginza.

Information

Ginza Sony Park
Address: 5-3-1 Ginza, Chuo-ku, Tokyo
Opening Hours: 11:00-19:00

*Reduce hours. Usual hours are 10:00-20:00.

Official Website: https://www.ginzasonypark.jp/

SHISEIDO Opens First Global Flagship Store in Tokyo's Ginza District

SHISEIDO opened its first-ever global flagship store in Ginza, Tokyo on July 31, 2020.

Since its founding in Ginza, the SHISEIDO brand has been fusing art and science, representing Japanese Beauty. Today, it offers a wide range of products in 88 countries and regions around the globe. SHISEIDO skincare and makeup aims to reveal and express people's beauty on the outside, empowering them with confidence and vitality. For SHISEIDO, it is that outer beauty that brings to light your inner beauty, a notion that's centred around the brand's concept of feeling "ALIVE with Beauty," something they say is achieved when beauty blooms from both the outside and inside.


SHISEIDO GLOBAL FLAGSHIP STORE follows this mantra of "ALIVE with Beauty" which it will promote to those visiting Ginza, be they Japanese or foreign. The store's design concept is "Japanese Digital Garden" which encapsulates the image of a Japanese-style garden—something which symbolises the Japanese sense of beauty as well as nature. It will be inspired by Japanese paper, trees, and Nishijin silk fabrics, and will incorporate flowing music and lighting.

Digiskin Tester (Makeup)

SHISEIDO GLOBAL FLAGSHIP STORE is a beauty experience that combines human touch with the latest technology. The shop caters to a multitude of beauty needs and lifestyles. Simply by taking a photo of yourself, the Digiskin Tester will find the perfect shade of SHISEIDO foundation for your skin from 30 colours. This instant tester can be combined with one-on-one counselling with the staff so you can find the right products for you.

SHISEIDO Ultimune™

SHISEIDO Ultimune Power Infusing Concentrate N – Ginza Flagship Store Limited Edition (75ml) | ¥16,000 (Before Tax) *Available in-store only

The building consists of three floors serving all things SHISEIDO, from their full line-up of makeup and skincare products to items exclusive to the flagship store.

They are taking all the necessary precautions against the spread of COVID-19 so that customers can continue to enjoy the beauty experience. This includes practicing social distancing, providing alcohol gel, disinfecting tester products, having staff and customers wear masks, and so on.

Ultimune Essence Auto-Tester

Customers can use special dispensers set up in-store which lets them try out products without having to come into physical contact with other people.

SHISEIDO has also launched a "virtual store" on its official website so that customers can still enjoy SHISEIDO GLOBAL FLAGSHIP STORE from the comfort of their own home. Customers use VR to walk around the shop and watch help and advice videos on makeup.

Discover your inner and outer beauty at SHISEIDO GLOBAL FLAGSHIP STORE in Ginza.

Information

SHISEIDO GLOBAL FLAGSHIP STORE
Address: Hankyu Hanshin Ginza Bldg., 3-3-13 Ginza, Chuo Ward, Tokyo
Grand Opening: July 31, 2020

Official Website: www.shiseido.co.jp/ginza

Tokyo's New Starbucks Branch in Ginza is a Cafe Dream Come True For Workers and Business People

Starbucks Coffee Japan opened a new branch at CIRCLES Ginza on July 30, 2020 that will serve as a dream location for business people.

The dream coffee shop, split into two floors, offers a unique environment and service created in collaboration with Think Lab. Rather than your regular, more public Starbucks, this branch also lets customers reserve booths and meeting spaces. This includes the SMART LOUNGE™ aimed at business users, as well as solo working spaces by Think Lab.

Starbucks Coffee CIRCLES Ginza caters to both solo workers and co-workers, giving them a space to think and concentrate alone, or come together in groups to exchange ideas. Booths offer a place to host online meetings, the SMART LOUNGE lets groups arrange chairs and tables however they like, and the Think Lab—which you pay an extra fee to use—is the perfect spot for some quiet contemplation.

1st Floor: Quick TOGO experience

The first floor is for people who aren't looking to stay at the cafe long. They are looking for a quicker experience where they can order their Starbucks drink and food and head on out. The cafe offers cashless payments, which is notable as Japan is still very much a cash-based country, as well as the Starbucks mobile order and pay service where you pick what you want on your phone and then go and pick it up.

2nd Floor: A place where you can focus

Reserve a booth for video calls and more


There are four individual half-booths which can be reserved, each of which have a screen for video calls and online meetings. These can be used for 40 minutes and can be booked in advance. The booking system was co-developed by Starbucks and Vacan.

Tables for in-person group meetings

The window tables offer a place for meetings, discussions, and business negotiations for 2-12 people. It's a relaxing area where workers and clients can chat freely.

解放される"ひとり"のためのパーソナル空間

For those who want to work along, Starbucks has created a spacious area with individual booths where you don't have to meet eyes or be bothered by other people.

If you're working in Tokyo, and need a business-oriented location where you can enjoy a coffee, then look no further than Starbucks Coffee CIRCLES Ginza.

Information

Starbucks Coffee CIRCLES Ginza

Grand Opening: July 30, 2020

Address: CIRCLES Ginza, 3-7-6 Ginza, Chuo-ku, Tokyo
Opening Hours: 7:00-22:30
TEL: 03-6228-6715

Starbucks Japan Official Website: https://www.starbucks.co.jp/

Tokyo Neko Neko: Cat Shaped Desserts and Pastries Served at Ginza's New Bakery

ALL HEARTS COMPANY, a Japanese company that develops bakeries and patisseries across Japan, opened its new bakery and confectionery shop Tokyo Neko Neko in Ginza, Tokyo on July 22, 2020. The shop has replaced Heart Bread ANTIQUE, another bakery also run by ALL HEARTS COMPANY, which was previously at this location.

At Tokyo Neko Neko, they are serving cat-shaped pastries and desserts including Tokyo-exclusive products from their Neko Neko Bread brand and Neko Neko Cheesecake shop. This is the second branch to open following the opening of Kyoto Neko Neko last month.

A stylish bakery


Tokyo Neko Neko's pastries and interior design takes on a completely different look from Kyoto Neko Neko, with the walls acting as a canvas to display their food like an art museum. The bakery's line-up centres on seeing as well as eating, adding an extra level of deliciousness to the products. If you've visiting Tokyo, you don't want to pass up on the opportunity to visit Tokyo Neko Neko.

Tokyo Neko Neko Bread

Tokyo Neko Neko's cat-shaped bread is palm-sized and so is a perfect gift and takeaway snack. The outside is crunchy while the middle is kept nice and moist. The secret behind the bread's tastiness is the use of fermented butter which they get from France. The use of lots of almond cream adds a tasty kick too.

Tokyo Neko Neko Bread – Plain: ¥1,000 (Before Tax)

Made using croissant pastry and loaded with fermented butter.

Tokyo Neko Neko Bread – Caramel Almond: ¥1,200 (Before Tax)

Caramel almonds and almond slices are added to this version, also made with lots of fermented butter.

Tokyo Neko Neko Bread – Praline Rose: ¥1,200 (Before Tax)

This flvour is filled with praline rose, a traditional French confection of caramelised sugar-coated almonds.

Tokyo Neko Neko has lots of other tasty foods to offer too, like their Neko Neko Cheesecake, Neko Neko Butter Sandwiches, and more.

Information

Tokyo Neko Neko Ginza

Address: OPTICA 1F, 3-4-17 Ginza, Chuo-ku, Tokyo

TEL: 03-6228-6806

Opening Hours: 10:00-20:00

No Fixed Holidays (Except New Year)

Official Website: https://nekoshoku.jp