J-pop Culture Pulse Vol. 1: Japan Trend Central, Harajuku
Tokyo's Harajuku has long been considered the capital of all things trendy in Japan, both by those domestically and internationally. Tourists to the capital have long penciled in at least one stop to the neighborhood, whether to experience its global reputation as a fashion center or as a hub for "youth culture."
The trick with being trendy, though, is that trends come and go. The eternal hitch all "cool" entities face is that coolness isn't a static state – it is always mutating. The snapback of yesterday will soon be usurped by the bucket hat, which itself will eventually move further into the background. What's remarkable about Harajuku isn't that it is a trendy spot in one of the world's most bustling cities, but rather that it has remained so influential for decades. It has been able to glide along with the times, securing its reputation.
So, what specifically is trendy in Harajuku today? Consider this an overview of what's buzzing in the district right now.
FASHION
Let's start with what has defined the neighborhood since the 1970s. Fashion has long been the entry point to understanding Harajuku, with Western artists such as Gwen Stefani and Nicki Minaj referencing the area. It has long been viewed as the center of all things fashionable not only in the capital but the country as well. In particular, Harajuku's street fashion has been celebrated, the DIY-spirit of young men and women walking around the area captured by photographers and fashion magazines hailing from all over the world. That's the guiding aesthetic of "Harajuku style" – a mish-mash of colors and styles is alright, as long as it captures just who you are.
As personal as that sounds, plenty of stores have popped up in the area catering to burgeoning fashionistas. For the longest time, these boutique destinations featured colorful and eye-catching duds, helping to paint Harajuku as a bright and at times "crazy" place. Yet in recent years, a variety of stores have opened up – some offer monochrome clothes, while brands such as Spinns have taken the vibe of Harajuku and brought it to an accessible price for anyone to dive into. The fashion available has expanded, but ultimately offers up just more options to figure out just what one's personal look is.
MUSIC
A much more recent development in Harajuku's pop cultural impact has been in the music industry. Fittingly, the performer who ushered this in originally hailed from the fashion world. Kyary Pamyu Pamyu started her career as a fashion blogger and, eventually, model, but in 2011 took the pop plunge, teaming up with celebrated J-pop producer Yasutaka Nakata to launch a musical career. Guided by the joyful playroom bounce of debut single "PonPonPon," she went from local fashion authority to internationally embraced pop star.
And she ushered in a new wave of colorful pop artists, ranging from rock groups such as Silent Siren to bouncy electro-pop performers such as Yun*chi. Although still young, Harajuku's sonic shape has embraced catchy, electro-leaning pop sounds, with a heavy emphasis on appearing fashionable. It isn't just a neighborhood to discover the most interesting new clothes, but also maybe your next favorite pop project.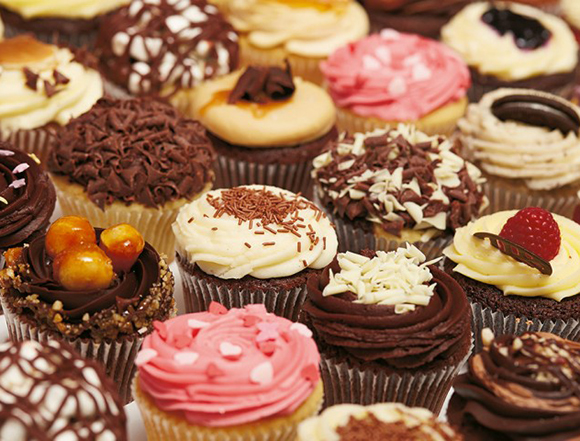 FOOD
What's something almost as ubiquitous as snazzy street models in Harajuku? Long, snaking lines of people waiting for… something to eat. If you want to know what the most in-demand treat in Japan is at any given moment, walk around Harajuku and find any store boasting a particularly line queue. This is the sign you've come across an in-demand meal, one that has probably been featured endlessly on TV news segments.
Owing to its reputation as a place where the youth gravitate to, Harajuku has been the epicenter of recent culinary trends such as decadent dessert pancakes, savory popcorn and colorful Taiwan-born shaved ice. Right now, some of the longest lines exist to nab sugary cupcakes, such as from London bakery Lola's Cupcakes, but that's subject to change anytime now.
SHOPPING
The main retail draw of Harajuku is, as you'd probably expect, fashion. Besides the myriad small clothing shops dotting the side streets and back alleys of the area, there are also no shortage of larger brand-name stores and fashion-centric malls, such as the imposing La Foret located at one of the neighborhood's busiest intersections.
Yet the shopping options have, in recent times, gone well beyond just hip clothing. Potentially owing to Japan's booming tourism numbers, many general souvenir stores have set up shop in the area, offering items that would make for great mementos of one visit to the country (think fans, or quirky novelty items). They are joined by spots offering up high-tech accessories (iPhone covers, various electronic knick-knacks) and some spaces selling fancy watches. Even a walk down Harajuku's famous Takeshita Street reveals more than clothes options, with all sorts of shiny new spaces devoted to candy and J-pop memorabilia and more.
The area's shopping scene, like every other element of Harajuku, might skew heavily towards fashion, but offers plenty of space for everyone to find themselves. Maybe that's why it has managed to remain the definition of "trendy" for so many for so long.
RELATED ENTRIES
Shinichi Osawa, who produced the debut song barla for the Tokyo-based female artist and creator collective bala, has released his own remix of the track on all major streaming services.

This new remix comes on the heels of bala's collaboration with bilingual rapper BBY NABE on another version of barla. Osawa's reimagining of the song is funky and danceable, composed mainly of addicting loops that maintain the house vibes of the original song along with Kenmochi Hidefumi's snappy lyrics. Fans of Shinichi Osawa will recognize his signature sound cultivated over many years at the forefront of the club scene.

bala members MANON and SUNNY ONLY 1 have also released solo tracks this month. On May 30, bala's self-organized event 'bala take me with you bala x KOMOREBI' will be held at EBISU BATICA. As expected, the girls are aiming to take the global stage.

Information

barla -SHINICHI OSAWA REMIX- / bala (Digital Single)
Release Date: May 17, 2023
Streaming URL: https://orcd.co/qawndpg

<Profile>
Shinichi Osawa
Osawa is a musician, composer, DJ, and producer who performs under the names SHINICHI OSAWA, MONDO GROSSO, and RHYME SO. Having produced and remixed tracks for both domestic and international artists, he has also worked on music for advertising campaigns and created soundtracks designed for unique locations. Osawa also served as the producer for a music bar focused on analog records.
In 2017, he restarted his activities as MONDO GROSSO with the album Reborn Again and Always Starting New. His latest work, BIG WORLD, has attracted media attention for its collaborations with other major music creators including Ryuichi Sakamoto and Hikari Mitsushima on the track titled IN THIS WORLD.

<Event Information>
bala take me with you bala x KOMOREBI
Date: May 30, 2023 / 20:00-22:30
Venue: EBISU BATICA

●LIVE
bala
KOMOREBI

●DJ
SUNNY ONLY 1 (bala)
MANON (bala)
Ota (KOMOREBI)
SAM (KOMOREBI)
KOMOREBI DJ's

Preorder Tickets here
https://docs.google.com/forms/d/1iXn4J53si4ZANPUPjV0uZ8aNELjatD31enbUuPyNTZ8/edit

Kyary Pamyu Pamyu to Perform Live at FUELFEST JAPAN, America's Largest Car Festival

Last year, one of the largest car festivals in America was held in Japan for the first time. FUELFEST JAPAN was a massive success, bringing in an audience of over 33,000 people to Fuji Speedway and transforming the space into what felt like the world of Fast & Furious. The event is returning to Fuji Speedway on August 11, 2023, and Kyary Pamyu Pamyu will be taking the stage for a live performance.

 

The 2023 event will be on an even larger scale. Actor Cody Walker, the brother of the late Paul Walker, will be in attendance, along with over 2,000 show cars, including many used in the Fast & Furious films. Guests can also enjoy drifting and supercar ride-alongs, a 0-200m drag race, and many other car-centric events, as well as a merchandise and food area. It'll be difficult to see everything in a single day!

Kyary Pamyu Pamyu is slated to perform at the event. The artist, now hugely popular in the United States, performed at the world-renowned music festival Coachella in 2022, as well as the Fonda Theater in Los Angeles soon after.

Whether you're a fan of cars or just a fan of good music, FUELFEST JAPAN is sure to impress. This one-day event will be packed with content, so don't miss this blend of Hollywood supercars and Kyary's kawaii performance!

Information

FUELFEST JAPAN
Date: August 11, 2023
Title: FUELFEST JAPAN, Japan's Largest Car Festival
Venue: Fuji Speedway (694 Nakahinata, Oyama, Sunto District, Shizuoka 410-1307)
Time: Doors open at 10:00, Concert ends at 18:00

[Live Report] Kyary Pamyu Pamyu Slays the Stage at Packed Anime Central Show in Chicago

Heading towards the concert venue inside the Hyatt Regency in Chicago, it was no surprise to see the line for Kyary Pamyu Pamyu's show snaking through the halls to wrap around the building. Anime Central–the largest anime and manga convention in the midwest United States–played host to the concert, and fittingly, plenty of fans were clad in over-the-top cosplay, while many others proudly wore past Kyary concert tees, touting their steadfast devotion to Japan's most kawaii pop princess.

This would be the third stop on Kyary's first world tour in five years, following successful shows in New York and Los Angeles.

Since her debut over a decade ago, Kyary Pamyu Pamyu has steadily amassed a global following, bringing new fans into the fold with every catchy tune and feast for the eyes she releases. Her name conjures thoughts of oversized bows and danceable earworms, and just last year, the artist performed for a hyped crowd at Coachella, a music festival that needs no introduction.

In October 2022, Kyary wrapped up her lengthy 10th Anniversary Tour around Japan, performing the majority of her 105 songs at the legendary Nippon Budokan in Tokyo. During this tour, the artist made global headlines by announcing the Local Japan Project, a way to revitalize towns and cities around Japan suffering from the pandemic's aftermath through collaborative releases with small businesses. From limited-edition foods to special pink KPP-inspired train cars, the impact was palpable–if not by sheer funds, by contagious cheeriness.

Named Japan's Kawaii Harajuku Ambassador by the Mayor of Shibuya, Kyary dabbles in a little of everything, from fashion and dance to cultural endeavors. Her natural ease in front of a crowd has a way of pulling in an audience–and Chicago was no exception. She came prepared to share the deeper meaning of kawaii while challenging stereotypes, accepting individuality, and sharing thoughts of a more open and artistic future.

Prior to the start of the show, French DJ and trackmaker Moe Shop warmed up the crowd with an intense set that had the room shaking with a combination of bass and mass jumping. Although seating was provided for audience members, it was impossible to stay standing as the set began, featuring some of the electro-artist's biggest hits from Baby Pink to GHOST FOOD (feat. TOREINA). As the first few seconds of CANDY CANDY (Moe Shop Remix) began, the room seemed to burst open, with more and more pink glowsticks beginning to illuminate the crowd.

Packed with kawaii devotees from wall to wall, brief quiet fell as stagehands rushed to decorate the set with POPPP icons, cueing some guests in the front to begin chanting Kyary's name. As the venue lights dimmed, a brief film briefly introduced Kyary Pamyu Pamyu's history as if she was a character in a storybook, a hero desperate to illuminate the darkness in the world with all things pink and cute.

With her trusty dancers in tow, she finally took the stage as De.Ba.Ya.Shi. 2021, the techno-heavy first track on Kyary's newest album Candy Racer, set the stage for a night of addictive tunes and carefree fun.

A highlight of the concert's first half was Dodonpa, sending the crowd into an absolute frenzy. The experimental track's erratic energy, heavy house influence, and gibberish lyrics invite anyone to sing along, regardless of mother tongue, making it an immediate fan-favorite with international Kyary fans.

Upon its release as the fifth single from Candy Racer, Kyary encouraged anyone interested to use the song in their online videos, also opening an official contest encouraging creators to send their best interpretation. The artist navigated through the tricky lyrics with relative ease as the audience egged her on, jumping along with the chorus's hypnotic beat.

As the song concluded, fans screamed and cheered as Kyary finally began her brief English MC clad in a completely pink princess dress, complete with crown. Asking the audience their favorite color, the correct answer was obvious, and the artist nodded enthusiastically. "This is a pink show," she stressed.

Leaping into Ninja Re Bang Bang, the artist and dancers performed the legendary choreography with ease as diehard fans imitated the shinobi hand gestures in time with the track.

In 2011, Kyary leaped from the local scene in Harajuku to the outside world with the release of PONPONPON. The bizarre and colorful music video immediately made the rounds on YouTube, and despite being relatively unknown at the time, the artist instantly had a viral hit on her hands. During the Chicago show, a remixed intro of the song, originally produced by Yasutaka Nakata, struck fans with the promise of lethal nostalgia. As the track began in earnest, Kyary bid the fans to dance along–it seemed that the request wasn't necessary, as the audience was already in full swing.

KYARY ANAN pic.twitter.com/aw77siGxOL

— きゃりーぱみゅぱみゅ (@pamyurin) May 20, 2023

Cherry Bonbon and Kyary ANAN followed, the latter of which saw fans chanting the singer's name along with the lyrics. Though some present at the concert were likely unfamiliar with the music filling the hall, the energy was unrivaled, and it was nearly impossible to escape the waves of exhilaration and feverish fondness that penetrated the air.

If you weren't a Kyary Pamyu Pamyu fan when you walked in, you certainly were when you walked out, whether her sound was your typical poison or not.

Invader Invader and Fashion Monster, tracks used in popular GU ads in Japan during the early 2010s, have similar staying power in the U.S., and are both credited as some of Kyary's most popular songs. Prior to the start of Fashion Monster, a brief interlude began, in which the video monitors broadcast an impressive collection of snapshots of Kyary's fashion over the past decade. A costume change was imminent, and when the artist returned to the stage, she donned a pink mask and pink ruffled dress, both seen during her Budokan performance late last year. Holding her mic beneath the mask seemed like an annoyance, but Kyary seemed to thrive off of the challenge, not missing a beat.

In its entirety, the setlist included nearly 20 tracks, easily checking off a bucket list item for hundreds of fans in the audience. Entry to the concert was included with a pass to the popular convention, though seating wasn't guaranteed, causing dedicated fans to line up for hours prior to the show's 6:30 start time.

But there were no complaints to be heard–instead, there was immense gratitude towards Kyary, her management company, and Anime Central for bringing the singer to Chicago.

Considering Kyary's upward trajectory to date, it's impossible to imagine a future in which the singer doesn't continue catapulting towards the zenith of bubble pop legends in a global sense. The singer will now travel to Europe for the remainder of her world tour, and reports from there are sure to reflect the same general sentiment. Kyary Pamyu Pamyu is here to stay, and kawaii culture is sure to continue its spread.

Written by Carley Garcia

Drama Series Zenra Meshi, Starring Yutaro, to Get Official Photo Book in June

The Kansai Television drama Zenra Meshi, starring Yutaro, is getting an official photobook release on June 23, 2023 titled Zenra Meshi Official Photobook -Our Recipes Start Here-.

The unusual romantic comedy follows an elite businessman hiding an incredible secret–he loves to eat naked to relieve his stress. One day, this habit is revealed, and Ichijo finds himself quickly falling in love.

The official photobook will include over 30 pages of gravure photos of Yutaro (Miki Mahiro) and Shori Kondo (Futa Ichijo). Set as an epilogue taking place after the main story shown in the series, Futa and Miki can be seen enjoying a picnic date with a handmade bento and spending cozy time together in PJs at home.

Also included are 20 pages of solo photos of Futa wearing a suit and posing in front of a beautiful night scene and Miki wearing a hoodie in a restaurant that smells of spices. Both shoots were intended to look as though a lover snapped the images. The photobook also includes Mizuchi's Recipe Notebook, highlighting recipes from around the world with comments by popular cookbook author Yummy. Fans can also look forward to plenty of interviews with the cast and crew along with behind-the-scenes filming and production details.

Information

Zenra Meshi Official Photobook -Our Recipes Start Here-
Release Date: June 23, 2023
Price: ¥3,850
Publisher: Tokyo News
*The book may be released on a different date depending on the area.

■Purchase Bonus
Amazon: Limited Edition Cover
We! Premium Limited Store: Photo (Shori Kondo)
Seven Net Shopping: Autographed Photobook (Shori Kondo or Yutaro)

<Notes>
*The start date and time for orders may vary depending on the store. Check each company's website for details.
*Purchase bonuses and limited-edition copies are available while supplies last.
*Additional retailers and special offers may be added in the future.
*Availability will vary by store. Please check with each location for details.

Official Photobook Release Event
Date: June 24, 2023
Venue: Tokyo
More details will be released later in TOKYO NEWS magazine&mook (https://zasshi.tv/)

Licaxxx Announces Tokyo Community Radio's Second Event Series 'communities' to be Held in Tokyo and Osaka

Tokyo Community Radio (TCR), an online radio platform run by Licaxxx, has announced a new event titled communities. The event will be held at Daikanyama UNIT / Saloon in Tokyo on June 30 and at Osaka JOULE on July 1.

The guest lineup includes re:ni and Laksa, two hot up-and-coming DJs and producers reshaping the UK music scene. The duo has a monthly program on NTS Radio titled re;lax, along with a party series of the same name. In February 2023, they released a new EP, Body Score, on their new label founded to explore music with faster tempos and to carry the torch of UK techno, jungle, dubstep, and grime. Each DJ is also active individually and the two have constantly been in the spotlight.

Music fans are invited to partake in this stunning musical event led by Licaxxx and targeted at the current generation of music makers as they extend beyond Asia and take their activities around the world.

re:lax (re:ni & Laksa)

Licaxxx

Information

■Tokyo
Tokyo Community Radio presents 'communities' with re;lax
Date: June 20, 2023
Time: 22:00
Venue: Daikanyama UNIT / SALOON
Admission: ¥2,000 (Early Discount) / ¥3,000 (ADV) / ¥3,500 (At the door)
Buy Tickets: https://tokyocommunityradio.zaiko.io/item/356159

LINEUP:
Licaxxx
Temple Ov Subsonic Youth (a.k.a Mars89) – Live
Romy Mats

and more..

[Starring]
Special Guest:
re:lax (re:ni & Laksa)

Lineup:
Licaxxx

Temple Ov Subsonic Youth (a.k.a Mars89) – Live
Romy Mats

and more!

■Osaka
Tokyo Community Radio presents 'communities' with re;lax in OSAKA
Date: July 1, 2023
Time: 22:00
Venue: Osaka JOULE
Admission: ¥2,000 (Early Discount) / ¥3,000 (ADV) / ¥3,500 (At the door)
Buy Tickets: https://peatix.com/event/3590421/view

[Starring]

SPECIAL GUEST:
re:lax (re:ni & Laksa)

LINEUP:
Licaxxx
kotsu(CYK)
Romy Mats

and more..

■Attention
Guests under the age of 20 will not be allowed entry.
All guests will be subject to an ID check prior to entry. Please bring a photo ID showing date of birth. (Photocopies will not be accepted.)
If we are unable to confirm your identity, you may be denied admission.

<About Tokyo Community Radio>
TCR is a distribution platform based in Tokyo that focuses on introducing both local DJs and up-and-coming DJs from around Japan. The program features all musical genres and showcases both DJ mixes and live performances. In featured podcasts, DJs talk about their music, hobbies, and interests, allowing fans the rare chance to learn more about their favorite creators. The station also cooperates with community radio stations in other Asian cities and supports DJs and artists from Asia and beyond when they visit Japan. In addition to regular DJ sessions and podcasts, TCR also collaborates with corporate events, produces music events, and matches DJs to places and brands

CANDY TUNE Releases Heart-Snatching Second Single 'CATCH YOU'

In March 2023, CANDY TUNE, the newest idol group from ASOBISYSTEM's idol project KAWAII LAB, made its debut. The girls have been attracting plenty of attention, and their second single, CATCH YOU, is now available to stream.

The song features an addictive chorus that repeats "Catch You" and "Kyanchu," the fan abbreviation for CANDY TUNE. The group's members are sure that it will catch listeners' hearts with its KAWAII band sounds, catchy pop tune, and upbeat lyrics. The music was produced by Naoki Kubo, a former member of SILENT SIREN and the sound producer of all of SILENT SIREN's songs. Kubo has produced all of CANDY TUNE's tracks to date.

Information

<Release Information>
CATCH YOU – CANDY TUNE (2nd Digital Single)
Release Date: May 20, 2023
Streaming Link: https://KAWAIILAB.lnk.to/CATCHYOU
Available on all major music download and streaming sites

Tracklist:
1. CATCH YOU
2. CATCH YOU -Instrumental-

<Event Information>
CANDY TUNE Solo Concert
Date: June 27, 2023
Venue: Spotify O-WEST
Time: Doors open 17:30 / Show starts 18:30
Tickets: ¥2,000 (General Standing, Tax Included, Drinks Separate)
Buy Tickets: https://l-tike.com/candytune/

ATARASHII GAKKO! Named as Ambassadors for NIKE Gamma Force

Nike's Gamma Force line, a modern interpretation of classic 80s sneakers, will be available at ABC-MART and ABC-Mart Online. To celebrate the launch, a new visual and collaborative video featuring the members of ATARASHII GAKKO! have been released.

In the video, the girls are seen performing a flashy dance while wearing shoes from the Gamma Force line. The featured song, SUKI LIEwas featured on the group's new EP ICHIJIKIKOKU and in standard ATARASHII GAKKO! style, the members express themselves freely while holding absolutely nothing back.

Information

ATARASHII GAKKO! x Gamma Force Bonus Campaign
Those who purchase shoes from the Gamma Force line at ABC-MART stores or online will receive original stickers featuring ATARASHII GAKKO! One sheet will include special edition stickers, including key visuals and illustrations of the members wearing Gamma Force and their signature socks.

Special Site
https://www.abc-mart.net/shop/e/e1000650w/

*One sticker sheet per purchase will be available while supplies last
*Bonus campaign begins May 11 both in stores and online
*The campaign will end once all stickers are gone

Gai Ueno to Star in Upcoming Film 'Sensei! Kuchisake-onna desu!'

On July 7, the film Sensei! Kuchisake-onna desu!, starring Gai Ueno, will open in theaters.

The coming-of-age battle and horror film focuses on the unlikely relationship between an urban legend and a group of high school punks. After three punks steal a motorcycle, they realize that the owner of the bike is none other than a Kuchisake-onna–in Japanese folklore, this is an evil woman with her mouth slit from ear to ear. Gai Ueno plays the role of F1, a member of the high school gang and a hotwiring genius.

<Comment from Gai Ueno (F1)>

"I'm Gai Ueno, and I play the role of F1. Sensei! Kuchisake-onna desu! is truly a film that I want everyone to see. The characters are somehow cute and you'll immediately love them–I'm confident that this is the cutest-ever Japanese film focused on high school delinquents. Even now, I wonder if I can personally get fired up and serious about the smallest things. Working on this movie reminded me to have the power to believe in myself. Please enjoy the movie and take the time to think back to your high school days! I'll be waiting for you at the theater."

<Comment from Director Yuu Nakamoto>

"I guess it's been about 10 years since I lived in Hiroshima, where I grew up. I'm really interested in motorcycles, and one day, I was just mindlessly driving along the country roads at night. Then, from the other side of the road, I heard a noise…and suddenly, there was a woman wearing a mask walking nearby. I had this intuition…I thought "she's not from this world," and in that moment, I lost consciousness. Before I knew it, I was here, directing this film. Hmm…strange, isn't it?"

【STORY】

High school students Takeshi (Taisei Kido) and F1 (Gai Ueno) work part-time stealing motorcycles and selling them to a gang of delinquents for cash. One day, Ayaka (Reina Kurosaki) decides to join after transferring to the boy's school, and business booms. While trying to steal a bike parked at a deserted apartment, the group is discovered by a masked woman who seems to be the motorcycle's owner. In a panic, Takeshi and his friends rush to escape but are quickly overtaken by the woman, who seems to have unbelievable physical abilities far beyond any other human. This woman running 100 meters in 6 seconds is actually the Kuchisake-onna, her mouth slit from ear to ear! What will happen to the group of high schoolers?! And just who is this Kuchisaka-onna?!

Information

Sensei! Kuchisake-onna desu!
Release Date: July 7, 2023 nationwide
Starring: Taisei Kido, Reina Kurosaki, Gai Ueno, Ririka, Masanari Wada/Naomasa Musaka, Shigeo Osako, Hiroko Yashiki, etc.
Director/Screenwriter/Editor: Yuu Nakamoto (Shiryou Gundan Ikari no DIY, Fukuyama Shichou ni Ichinichi Micchakushitemita)

Official Site: https://kuchisake-onna.jp/

(C)2023REMOW

Singer, DJ, and model SUNNY ONLY 1 released her first new single in two years on May 10, titled so what?

The track was created while SUNNY ONLY 1 was in England last September after meeting up-and-coming producer Noah Ings in London. The striking lyrics bluntly question the world, offering up an honest look at the artist's views.

SUNNY ONLY 1 has been attracting more attention lately, spending time with other creators and acting as a member of the new artist and creative collective bala. Starting with this song, the artist will be releasing new singles for three consecutive months.

[Comment from SUNNY ONLY 1]

"These past two years in which I've released no new singles have been packed with change. I became more and more liberated as I met and spent time with different people.

I wrote this song with Noah, who I met in England. He's become one of my best friends over the past few years.

The lyrics confess the feelings I've been hiding. Like, so what?

I hope that some people out there can relate to this track."

Information

so what? – SUNNY ONLY 1 (Digital Single)
Release Date: May 10, 2023
Streaming URL: https://orcd.co/1y1mgel

Lyrics: SUNNY ONLY 1
Prod.: Noah Ings

<Noah Ings Profile>
A 21-year-old trackmaker from London. He began composing music at the age of 13 and has collaborated with artists from several different genres, including international hip-hop and Shoegaze. His sound profile is heavily inspired by the Japanese music scene and Noah has become well-known both in London and Japan.

Listen:https://open.spotify.com/playlist/3kRBTVRUzdwbVPTYNlnsTx?si=b2067bd4c0764acc

'SEISHUN WO KIRISAKU HADO' by ATARASHII GAKKO! Chosen as Theme Song for New Drama Series 'Young Ladies Don't Play Fighting Games'

On May 19, the drama series Young Ladies Don't Play Fighting Games will begin airing on NTT Docomo's Lemino streaming service. SEISHUN WO KIRISAKU HADO, a new song from ATARASHII GAKKO!, will serve as the theme song.

Inspired by Eri Ejima's manga series of the same name, the over-the-top comedy series follows female students at an elite finishing school as they fall in love with fighting games–the furthest thing from a dignified hobby. The fast-paced song SEISHUN WO KIRISAKU HADO was written and composed by Kenta Matsukuma and has a catchy melody and passionate lyrics that perfectly fit the energy of the series.

<Comment from ATARASHII GAKKO!>

"SEISHUN WO KIRISAKU HADO, a song from our new EP ICHIJIKIKOKU, has been chosen as the theme song for Young Ladies Don't Play Fighting Games! We're so incredibly honored! The enthusiasm that the characters feel for video games is channeled through this feel-good track, and the choreography has provided us with a brand-new challenge! The excitement is exploding!"

■STORY
Aya Mitsuki (Mizuki Kayashima) is a commoner and a new student at Kuromi Girls' Academy, a refined and elegant school that expects the best from its young ladies. She aims to become as perfect as her fellow student and idol Shirayuri (Ririka Tanabe). One day, Aya catches her passionately engaged in a fighting game in an empty classroom. Sworn to secrecy about her idol's secret pastime, Aya is actually a gamer herself. As the two begin competing against each other in no-holds-barred virtual combat, they start to become closer!

Information

Young Ladies Don't Play Fighting Games
(Lemino original drama series)
Streaming Date: May 18, 2023
Where to Stream: Lemino, Hikari TV
Original Work: Young Ladies Don't Play Fighting Games by Eri Ejima (Serialized in MF's Monthly Comic Flapper / KADOKAWA)
Theme Song: SEISHUN WO KIRISAKU HADO
– ATARASHII GAKKO! (Lyrics & Composition: Kenta Matsukuma)

Where to Stream
https://lemino.docomo.ne.jp/

bala Releases Remix of 1st Single 'barla' Featuring BBY NABE

In March, the Tokyo-based girl artists and creators' collective bala released its first single, barla. On April 26, a remixed version of the track featuring BBY NABE was released on streaming services.

The song barla, produced by Shinichi Osawa (Mondo Grosso) and written by Kenmochi Hidefumi (Wednesday Campanella), first dropped on March 8. The song has been well-received for its stylish music video highlighting the unique backgrounds and interests of each member. The remix features BBY NABE, a bilingual rapper who is the same age as the members. His song PINK SWEET was a viral hit, and the artist is known for producing music across several different genres. barla (feat. BBY NABE) is an anthem for the current generation featuring the rapper's catchy flow over a dance tune that brings back the house sound of the late 90s.

Information

barla (feat. BBY NABE) – bala (Digital Single)
Release Date: April 26, 2023
Streaming URL: https://orcd.co/o6xar5r

FRUITS ZIPPER Holds First Anniversary Concert, Announce Appearance at the 'Sayonara Nakano Sunplaza Music Festival' in June

On May 4, the 7-member idol group FRUITS ZIPPER held the first Tokyo performance of their first-anniversary concert tour at Toyosu PIT.

Tickets for both the Tokyo and Osaka shows sold out immediately after they went on sale. To celebrate the first anniversary of the group's debut, the lucky fans who were able to snag tickets came together at Toyosu PIT.

In the year since their debut, FRUITS ZIPPER has skyrocketed in popularity, performing live at several idol festivals and some of Japan's largest fashion events, and successfully touring Tokyo, Nagoya, and Osaka. Their show at LINE CUBE SHIBUYA garnered incredible attention.

For the first anniversary concert, the stage was transformed by a special set and the member appeared in new never-before-seen costumes. They performed a total of 17 songs, and each member expressed their gratitude to their fans during the MC segments.

During the performance, it was announced that the group would perform at the Sayonara Nakano Sunplaza Music Festival on June 26. The venue, which has seen countless performances over its long history, will be demolished and replaced to commemorate its 50th anniversary. Fans are excited to see their favorite artists perform on this legendary stage, and many are curious to see how it will be transformed in the future.

FRUITS ZIPPER has also released the song Cho Medetai Song ~Konnani Shiawasede Iinokana? ~ (The Super Joyful Song ~Is It Okay to Be This Happy?~) on all major streaming services. The track was co-written by Sho Yamamoto, who wrote the group's hit song Watashino Ichiban Kawaiitokoro, currently with over 700 million views on TikTok, and Gento Miyano, who has written songs for numerous popular artists. The super-happy pop tune has a sound reminiscent of idol tracks from the 2000s and has been a smash hit at live shows, stirring the fans into a frenzy.

Information

<Sayonara Nakano Sunplaza Music Festival Performance Information>
Sayonara Nakano Sunplaza Music Festival
Date: June 26, 2023
Venue: Nakano Sunplaza (Tokyo)

Ticket information and additional information will be posted on the official FRUITS ZIPPER Twitter page(@FRUITS_ZIPPER)as it becomes available.

<Release Information>
FRUITS ZIPPER New Single
Cho Medetai Song ~Konna ni Shiawase de Iinokana?~
Streaming Date: May 4, 2023
Streaming URL: https://kawaiilab.lnk.to/CSKSI
Available on all major music streaming and download sites

1. Cho Medetai Song ~Konna ni Shiawase de Iinokana?~
2. Cho Medetai Song ~Konna ni Shiawase de Iinokana?~ -Instrumental-

<FRUITS ZIPPER Tour Information>
FRUITS ZIPPER Japan Tour 2023 AUTUMN
9/3 – Zepp Namba (Osaka)
9/5 – Zepp Nagoya (Aichi)
9/8 – Zepp Fukuoka (Fukuoka)
9/10 – BLUE LIVE HIROSHIMA (Hiroshima)
9/13 – PENNY LANE24 (Hokkaido)
9/16 – KT Zepp Yokohama (Kanagawa)