"BOOK AND BED TOKYO" is a unique hostel designed around the concept of being able to stay in a bookshop. It has been announced that the chain will open its 5th branch in Shinjuku in spring next year.
BOOK AND BED TOKYO first opened in November two years ago as  an accommodation themed on a bookshop. The hostel has been picked up by various news outlets as a new addition to Tokyo's culture, including CNN, The Huffington Post, The Guardian, and National Geographic. They have also received attention for their collaborations with select shop "1LDK," pajama maker "NOWHAW," and "Traveler's Factory."
Every book lover's paradise, the hostel will have you reading and losing track of the time – before you know it, it's already 2am. But you just can't resist reading a little more, so you continue and end up falling asleep in no time at all. This is something we have all experienced, and BOOK AND BED TOKYO captures that experience.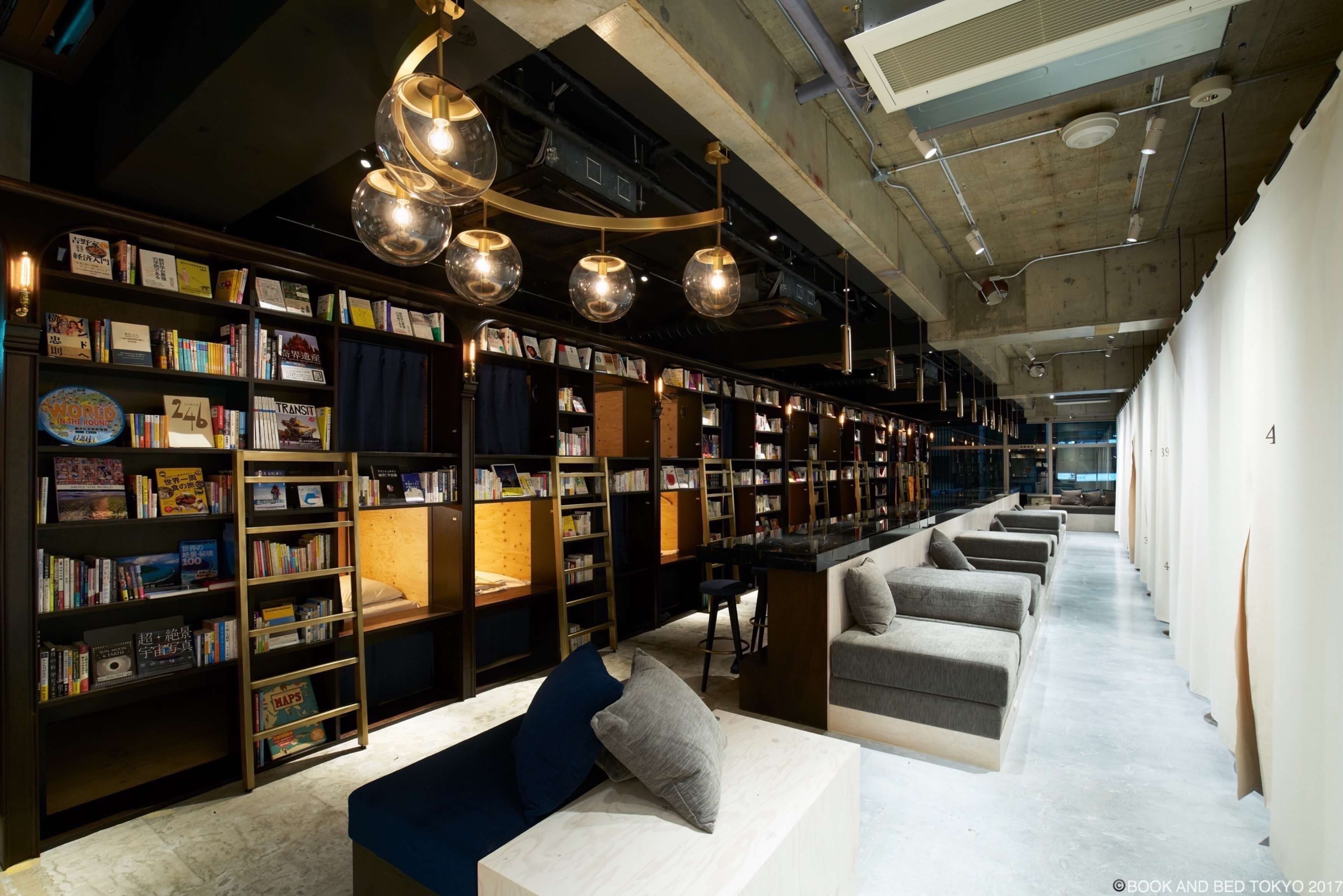 The hostel is aimed at anyone and everyone, not just travelers, who want the experience of being able to fall asleep in a bookshop with a book between their hands.
■Information
BOOK AND BED TOKYO Shinjuku
Address: 1 Kabukicho, Shinjuku, Tokyo
Opening Hours: TBA
Price: TBA
Telephone: TBA
Website: http://bookandbedtokyo.com