ASCA's new song "PLEDGE" to feature as ending theme for anime "Record of Grancrest War"
ASCA made her sensational debut back in November with her first single KOE where we first get to experience in awe her profusely emotional voice.
Now, it has been announced ASCA will release her next single, PLEDGE, on February 21, 2018.
PLEDGE will be used as the ending theme for the anime adaptation of Record of Grancrest War which is set to air on January 5th next year.
"Record of Grancrest War" – 3rd Promotional Video
Record of Grancrest War is a fantasy light novel series by Ryo Mizuno who also wrote Record of Lodoss War.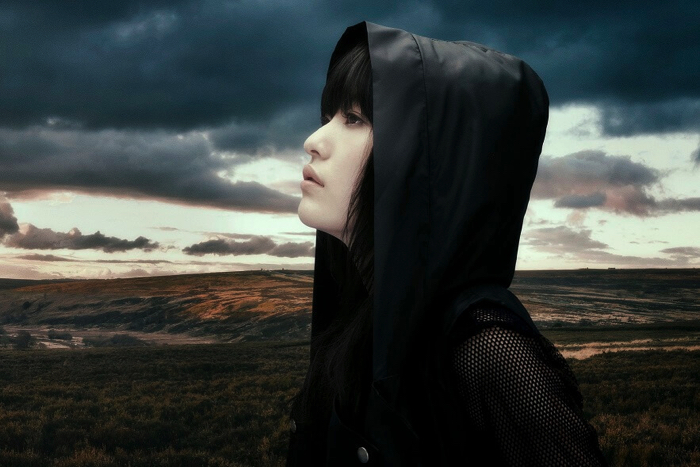 You can hear a small teaser for ASCA's new song PLEDGE above in the third promotional video for the anime series, so be sure to give it a listen!
RELATED ENTRIES
ASCA x Teniwoha x YOTTASUN Release 'Villain' Music Video

Japanese singer ASCA released her double A-side single Carpe Diem/Villain on June 2. The rock track Carpe Diem features as the ending theme for the ongoing anime adaptation of Square Enix's video game The World Ends With You. The other song, Villain, is a full band cover of Teniwoha's song of the same name. A lyric music video was posted on ASCA's YouTube channel and features an illustration created by popular Japanese illustrator YOTTASUN.

ASCA – "Villain" Lyric Video

ASCA – "Carpe Diem" Music Video

 

ASCA performed live online on June 4 for fans who purchased the single at Tower Records. She will also hold another special online performance on June 27.

ASCA has dropped details on her upcoming new album Hyakki Yakou which is set to release on January 27, 2021, including the cover art and tracklist.

The record includes ASCA's hit singles Howling which is used as an opening theme for the anime series The Irregular at Magic High School, an album arrangement version of Tenbin -Libra- which she performed in collaboration with Takanori Nishikawa, CHAIN which is used as the opening theme for Darwin's Game, as well as other tracks such as the Sword Art Online app game theme Shinkaron, the ALTDEUS: beyond Chronos VR game theme DESIRE which is sung entirely in English, and more.

The album also features Mao Abe, TeddyLoid, Kana Adachi, MaRuRi (from MaRuRi to Ryuga), mizuki (from UNIDOTS), and more.

ASCA's performance at Shibuya O-EAST last year is scheduled to be streamed for free on ABEMA on December 20, 2020 at 17:00 (JST). The performance will also be included on the Blu-ray disc that's coupled with Limited Pressing Edition and First Press Limited Edition copies of Hyakki Yakou.

Information

Hyakki Yakou
Release Date: January 27, 2021
Limited Pressing Edition: ¥5,500 (Before Tax) [VVCL-1812~1814]
First Press Limited Edition: ¥4,000 (Before Tax) [VVCL-1815~1816]
Regular Edition: ¥3,000 (Before Tax) [VVCL-1817]
ASCA Official Website: http://www.asca-official.com/

ASCA's The Irregular at Magic High School Season 2 Opening Theme Released

ASCA's new song Howling was released today (November 4) on CD and digitally on Spotify, Apple Music, and the iTunes Store. The rock track serves as the opening theme to the ongoing second season of the TV anime series The Irregular at Magic High School.

The Anime Edition of the single features a cover of ASCA's grilletto by GARNiDELiA.

ASCA's is set to perform online on November 7, 2020 at 21:00 (JST) via the streaming platform e+ Streaming+. The online concert comes as a result of ASCA's summer tour having been cancelled due to COVID-19.

Information

ASCA – "Howling" Single

Released: November 4, 2020

First Press Limited Edition (CD+Blu-ray): ¥1,800 (Before Tax)

Regular Edition (CD): ¥1,300 (Before Tax)

Limited Pressing Edition (CD+Blu-ray): ¥1,600 (Before Tax)

Download/Stream Here: https://asca.lnk.to/Howling

TV Anime The Irregular at Magic High School
Now airing

ASCA LIVE TOUR 2020 –華鳥風月-

Date: November 7, 2020

Time: Open 20:30 (JST) / Start 21:00 (JST) / End 23:00 (JST)
Platform: e+ Streaming+

ASCA Music Entertainment

Join Here: https://asca-me.com/

ASCA Official Website: http://www.asca-official.com/

Japanese Anime Song Singer ASCA Launches Fan Club 'ASCA Music Entertainment'

ASCA is a Japanese singer whose songs have featured in numerous anime series such as Sword Art Online and The Pet Girl of Sakurasou. Her latest track, Howling, serves as the opening theme for the ongoing TV anime series The Irregular at Magic High School. The song made it to number one on iTunes Japan's anime charts and is ranking high on other major music download services in Japan.

ASCA launched her official new fan club ASCA Music Entertainment on Monday. The theme of the fan club is based on a company environment, with ASCA as the company president and the fans as the employees. Members can enjoy a host of rewards including early access to new music, music videos, and more. They can also win signed cards, free invitations to live shows, and so on. Fans can sign up via the official website.

It was announced recently that ASCA's nationwide Japan tour has been cancelled. But it's not all doom and gloom for fans, as the singer has announced that she will perform live on a special stream on November 7, 2020. Tickets went on sale on Monday. Random fan club members will be selected to watch the show for free.

Information

ASCA Music Entertainment
Official Website: https://asca-me.com

Howling
Release Date: November 14, 2020
First Press Edition (CD+Blu-ray): ¥1,800 (Before Tax)
Regular Edition (CD): ¥1,300 (Before Tax)
Limited Pressing Edition (CD+Blu-ray): ¥1,600 (Before Tax)
Download/Stream Here: https://asca.lnk.to/Howling

ASCA Online LIVE TOUR 2020
Date: November 7, 2020

Time: Open 20:30 (JST) / Start 21:00 (JST) *Scheduled to finished at 23:00 (JST
Platform: e+ Streaming+
*Will be archived until November 8, 2020 at 23:59 (JST)
Buy Tickets: https://eplus.jp/asca20st/

ASCA Official Website: http://www.asca-official.com/

Shironeko Project: Zero Chronicle Anime's Trailer Reveals Theme Song Artists

A new trailer released on Sunday revealed the artists set to perform the opening and ending themes for the upcoming anime series Shironeko Project: Zero Chronicle which is set to begin airing on April 6, 2020.

The series is an anime adaptation of the 3D action RPG smartphone game of the same name.

Takanori Nishikawa will perform the series opening theme.

He will be joined by guest vocalist ASCA who is known for her hit single RESISTER which has over 100,000 downloads in Japan. Details on the song title and its release have yet to be announced, but the song will cover the drama between the series's main characters, Prince of Darkness and Queen of Light Iris.

Rei Yasuda will perform the ending theme song through the dark. Yasuda announced the release of her third studio album Re:I recently, which will hit shelves on March 18. through the dark is being produced by Japanese-Korean record producer and songwrite Jeff Miyahara who has worked with numerous high profile artists including Namie Amuro and Girl's Generation.

Speaking about the ending theme, Rei Yasuda said: "What is it we can we do for the person we love? I tried expressing these mixed and strong emotions with the themes of light and dark. Love is made up of these two strong forms of love. It's something that no one can touch, and if you have it, you can make it through any kind of darkness. I really believe that."

She continues: "I wrote the song about going through hardships to want to do something to protect the person you love, even if you don't know what someone with such a faint light as yourself can do. It's a powerful and straightforward feeling that I'm sure everyone has deep instead their heart."

© COLOPL/Shironeko Animation Project

©COLOPL, Inc.

TOKYO CHRONOS VR Game Insert Song 'Koubou' by ASCA Music Video Released

ASCA's song Hibari is currently being used as the ending theme for the popular ongoing TV anime series The Case Files of Lord El-Melloi II: Rail Zeppelin Grace Note.

The song is taken from her triple A-side single RUST / Hibari / Koubou. Following the release of the music videos for Hibari and RUST, the final music video for Koubou has finally dropped.

Koubou features as an insert song in the VR mystery visual novel TOKYO CHRONOS which is available on Steam. The music video features appearances of popular characters from the game.

The new single will be released on September 4 and will be promoted with a series of release events. ASCA will also celebrate her birthday on September 5 with a special live show. Fans can sign up for a chance to attend by getting a copy of the new single which comes with an application card.

ASCA will subsequently embark on her first solo tour in December with shows in Tokyo, Aichi and Osaka.

©三田誠・TYPE-MOON / LEMPC

The Case Files of Lord El-Melloi II Ending Song Hibari By ASCA Music Video And Song Release

ASCA's song Hibari, which is the ending theme song for popular anime The Case Files of Lord El-Melloi II Rail Zeppelin Grace Note, was released on streaming services. CD sales are soon to follow. 

ASCA Hibari Music Video

Yuki Kajiura handled the music, lyrics and editing of the song, creating an exotic ballad. ASCA's expressive singing of the powerful lyrics is especially striking. 

A music video to accompany the song was also created and was released on July 13 straight after the second episode was aired.

Hibari will be included on ASCA's new single RUST/Hibari/Koubou, which will be released  on September 4, so please check it out. 

©️Makoto Sanda/TYPE-MOON / LEMPC

Concert Review: LiSA, GARNiDELiA, ReoNa & More Perform at SACRA MUSIC's Music Festival

SACRA MUSIC―a music label under Sony Music Labels―held a music event entitled SACRA MUSIC FES.2019 -NEW GENERATION- at Makuhari Messe in Chiba on Saturday May 18 and Sunday May 19. This non-stop live show housed a 360° stage in the centre of the venue on which artists signed to the label dazzled a total of 12,000 fans across the weekend.

This was the first live event of its kind by SACRA MUSIC. The show's subtitle "New Generation" refers to artists both signed to the label and the new generation of artists leading the music scene into the future. The line-up feature a diverse array of talent and genres spanning voice actors to rock bands, idols, virtual YouTubers and more.

The line-up for both days included ASCA, Ayano Mashiro, =LOVE, Luna Kaguya, GARNiDELiA, ClariS, Soma Saito, SawanoHiroyuki[nZk], Sangatsu no Phantasia, Spira Spica, TrySail, halca, PENGUIN RESEARCH, and ReoNa. A live band of skilled musicians dubbed the "SACRA BAND" also took to the stage to aid in performing various hits songs and anime songs. Virtual YouTuber Luna Kaguya performed as an opener, and EGOIST also made a surprise performance on screen, fusing the 2D world with the 3D world.

Several special collaborations also took place throughout the festival where artists banded together to perform covers as well as perform each others' songs. This included ClariS x TrySail, Mikiha (Spira Spica) x halca, Soma Saito x Yoji Ikuta & Shota Horie (PENGUIN RESEARCH), GARNiDELiA x Ayano Mashiro, and ASCA x ReoNa.

At the end of the first night, Eir Aoi appeared as a secret guest to perform three songs including her first single Ryuusei. At the end of the second night, LiSA was the secret guest, who performed several songs including her latest number Gurenge. The two also came together to sing each of their respective hits IGNITE and Rising Hope.

A teaser video was also shown for two new SACRA MUSIC projects titled BATON=RELAY and Tenka Soul. The concerts are only set to continue growing bigger and better.

ASCA to sing ending theme for next season of The Case Files of Lord El-Melloi II!

ASCA performed her first ever solo live performance on Sunday 28th April and it was met with wild enthusiasm.

She ran through a total of 16 songs with variety and impact, and these were accompanied by sensational videos. To finish the night, everything completely turned on its head for her encore, for which she performed one song with just an acoustic guitar. All of her fans were enthralled.

ASCA announced at her concert that she has written the ending theme song for the anime The Case Files of Lord El-Melloi II: Rail Zeppelin Grace Note which will be aired from July! She followed up by mentioning that she will be visiting Tokyo, Nagoya and Osaka for her Japan tour in December 2019! Upon hearing the news, the fans released their pent up excitement in the form of a massive roar of cheers.

Advanced ticket sales for her tour went live at 12:00 on Wednesday 30th April and are available as a prize draw. Be quick to get them as there's bound to be a lot of competition for them!

©Makoto Sanda・TYPE-MOON / LEMPC

Information

Japan tour dates

Sun 01/12: THE LIVE HOUSE soma, Osaka

Weds 04/12: TSUTAYA O-EAST, Tokyo

Fri 06/12: SPADE BOX, Aichi

More information: http://www.asca-official.com/

The case files of lord el-melloi ii rail zeppelin grace note will be broadcasted by TOKYO MX, BS11, Gunma Television, Tochigi Television, MBS and AT-X from July. 

ASCA Posts Pixel Action Game Instagram Story & Releases 'RESISTER' Music Video

ASCA is a Japanese singer who has lent her voice to music for such artists as SawanoHiroyuki[nZk] and fox capture plan. Her song RESISTER is being used as the opening theme for the ongoing anime series Sword Art Online: Alicization, and it was recently announced that her new song Mirage will be used as the ending theme for the the upcoming VR mystery visual novel game Tokyo Chronos.

The singer has been having fun with Instagram with her recent series of Instagram stories created in the image of an 8-bit action video game. The character is based on ASCA herself and follows her journey to shooting the music video for RESISTER.

Those who 'clear' the game are treated to the first official posting of the full music video. A short version of the music video was posted onto YouTube last month.

RESISTER Regular Edition CD Cover

RESISTER Anime Edition CD Cover

The full 4-minute music video puts the song's edgy guitar and strings on full display with a dynamic dance performance from Kasumi Sakurai.

ASCA will hold a live stream to promote the new song on March 2. She will hold a talk and sing live from the studio. Mao Mita, a former member of NMB48 who appeared in ASCA's music video for Yuuen, will host the stream. Details on how to watch the stream will be posted on ASCA's official website.

ASCA will hold a special live performance together with ReoNa on March 21 at SHIBUYA TAKE OFF 7. ReoNa performs the second ending theme forget-me-not for Sword Art Online: Alicization respectively. Fans will be able to buy both singles at the event.

Information

RESISTER

Digital Release Date: January 13, 2019

CD Release Date: February 27, 2019

First Press Limited Edition (CD+DVD): ¥2,000 (Tax Included)

*DVD includes RESISTER music video and more.

Limited Pressing Edition (CD+DVD): ¥1,620 (Tax Included)

*DVD includes Screditless opening theme video for Sword Art Online Alicization and more.

Regular Edition (CD): ¥1,300 (Tax Included)

Digital Download: https://ASCA.lnk.to/u-wfP

ASCA・ReoNa Special Live

Venue: SHIBUYA TAKE OFF 7 (32-12 Udagawacho, Shibuya, Tokyo)

Date: March 21, 20192019

Time: Slot 1 – Open 13:00, Start 13:30 / Slot 2 – Open 15:30, Start 16:00

Application Window: February 6, 2019 at Midnight (JST) to March 3, 2019 at 23:59

ReoNa Live Tour 2019 "Wonder 1284"

2019/2/23 @ Banana Hall, Osaka (OPEN 17:00 / START 17:30)

2019/2/24 @ E.L.L, Aichi (OPEN 17:00 / START 17:30)

2019/3/1 @ DRUM Be-1 (OPEN 19:00 / START 19:30)

2019/3/9 @ Tokyo Kinema Club, Tokyo (OPEN 17:00 / START 18:00)

2019/3/10 @ Tokyo Kinema Club, Tokyo (OPEN 16:00 / START 17:00)

ASCA Official Website: http://www.asca-official.com/

Sword Art Online: Alicization Second OP & ED Theme Artists ReoNa and ASCA Announce Live Performance

ASCA and ReoNA have announced that they will hold a special live performance together on March 21 at SHIBUYA TAKE OFF 7. They perform the second opening theme RESISTER and ending theme forget-me-not for the ongoing anime series Sword Art Online: Alicization respectively.

You can attend the live show by signing up when purchasing either of the single's on CD at Animate stores in Japan or digitally via Recochoku, mora and Animelo Mix.

ReoNa is set to embark on a solo tour titled ReoNa Live Tour 2019 "Wonder 1284" where she will perform 4 shows in Tokyo, Nagoya, Osaka and Fukuoka. Fans can get their hands on official tour merch, forget-me-not merch and other exclusive stickers for each individual city on the tour.

ReoNa will also hold two acoustic sets, one for fan club members only while the other is open to everyone, on May 5, 2019 at Hamarikyu Asahi Hall in Tokyo. Fans can sign up to the fan club to attend.

Information

ASCA・ReoNa Special Live

Venue: SHIBUYA TAKE OFF 7 (32-12 Udagawacho, Shibuya, Tokyo)

Date: March 21, 20192019

Time: Slot 1 – Open 13:00, Start 13:30 / Slot 2 – Open 15:30, Start 16:00

Application Window: February 6, 2019 at Midnight (JST) to March 3, 2019 at 23:59

ReoNa Live Tour 2019 "Wonder 1284"

2019/2/23 @ Banana Hall, Osaka (OPEN 17:00 / START 17:30)

2019/2/24 @ E.L.L, Aichi (OPEN 17:00 / START 17:30)

2019/3/1 @ DRUM Be-1 (OPEN 19:00 / START 19:30)

2019/3/9 @ Tokyo Kinema Club, Tokyo (OPEN 17:00 / START 18:00)

2019/3/10 @ Tokyo Kinema Club, Tokyo (OPEN 16:00 / START 17:00)

ReoNa Official Website: http://www.reona-reona.com/

ASCA Official Website: http://www.asca-official.com/

ASCA Digitally Releases 'RESISTER' & Announces Tokyo Chronos Ending Theme

ASCA's new single RESISTER will be released on CD on February 27, but it can now be purchased digitally.

The song is being used as the newest opening theme for the ongoing anime series Sword Art Online: Alicization. The song is described as having aggressive and fast-paced guitar and strings backed by the singer's strong vocals. Check out the newly released music video below.

ASCA's Comment:

"I was given the opportunity to sing the new opening theme for Sword Art Online: Alicization. I feel truly privileged to be in charge of a song for a series I love so much and always watch. 'RESISTER' is a song about having pride and a strong resolution to change one's fate and to look forward even in the face of adversity. I hope it becomes a song to support those who listen to it, to give them the courage to take a step forward."

It has also been announced that ASCA's new song Mirage will be used as the ending theme for the the upcoming VR mystery visual novel game Tokyo Chronos which received over US$150,000 in crowdfunding on Kickstarter. The song will be released on February 27, the same day as RESISTER.

Information

RESISTER

Digital Release Date: January 13, 2019

CD Release Date: February 27, 2019

First Press Limited Edition (CD+DVD): ¥2,000 (Tax Included)

*DVD includes RESISTER music video and more.

Limited Pressing Edition (CD+DVD): ¥1,620 (Tax Included)

*DVD includes Screditless opening theme video for Sword Art Online Alicization and more.

Regular Edition (CD): ¥1,300 (Tax Included)

ASCA Official Website: www.ASCA-official.com

Sword Art Online: Alicization Official Website: https://sao-alicization.net/

©2017 Reki Kawahara / KADOKAWA ASCII・Media Works / SAO-A Project