GARNiDELiA released the visual of their new album "G.R.N.D."
GARNiDELiA is a unit which is known for its wide range of performances, from singing ballads to dancing along with speedy songs. They are gaining popularity.
As well as the theme song of "Gekijoban (movie) Mahoka Koko no Rettosei Hoshi wo Yobu Shojo"called "SPEED STAR," the new album includes four animation tie-up songs.

The four songs include,"Desir"which is the ending theme of "Fate/Apocrypha," "Ai no Kotoba" which is the opening theme of the TV animation, "Animega Tarizu" and "Error" which is the opening theme of the TV animation, "BEATLESS.
The album includes 13 songs in total including a dancing tune which is gathering much attention in the video-sharing site, "Togen Renka."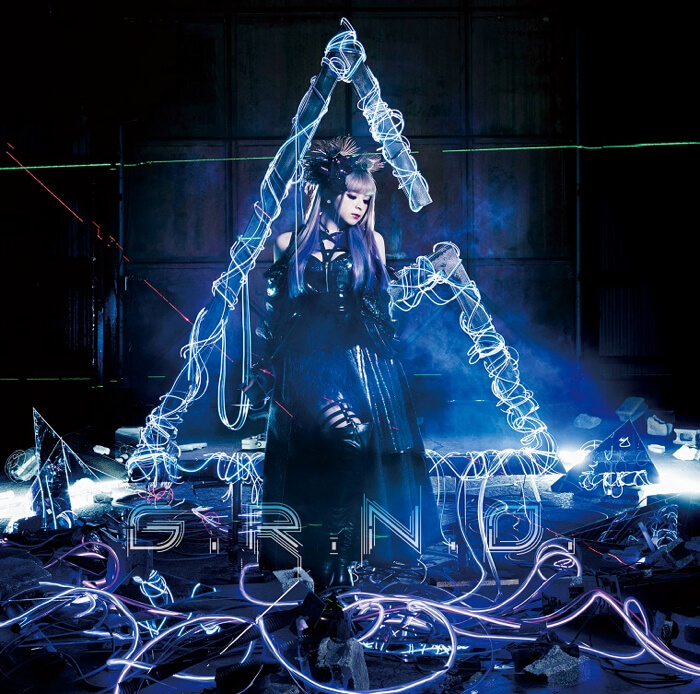 The Blu-ray of the first limited edition A includes the making video as well as 5 music videos and the DVD included in the first limited edition B includes the live video of the live held in Tokyo last year.
The dance video of "Kureha Itoshiuta" which was written as the theme song of the new character of "Osha Eiyo," a game application of China was viewed about 1.2 million times within 4 days (YouTube, NICO NICO DOUGA and bilibili Douga).
From April, they are going to hold a one-man live tour "GARNiDELiA stellacage Tour 2018" which will be held in the following four venues, Tokyo (Nakano Sunplaza Hall), Osaka (BananaHall), Nagoya (Electric Lady Land) and Hong Kong (Kowloonbay International Exhibition Center G/F Music Zone@E-Max).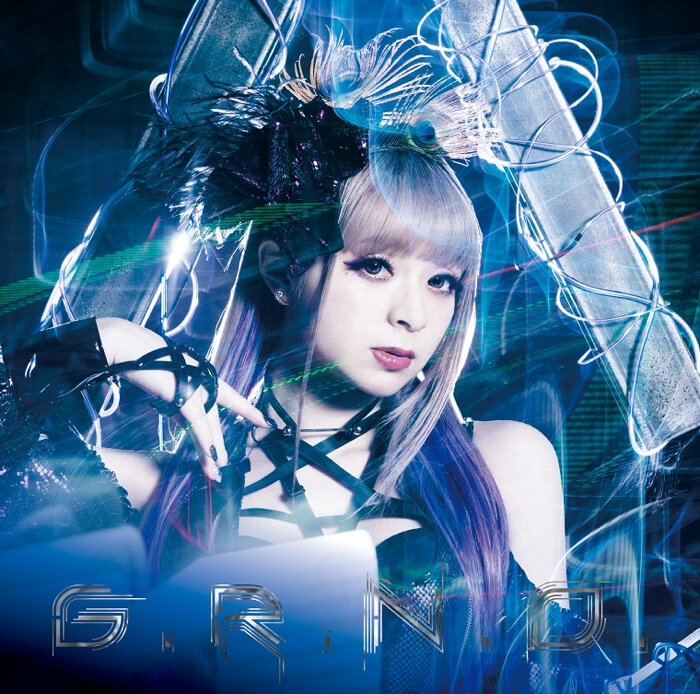 Let's check out the activities of GARNiDELi.
◼︎Information
3rd Full Album「G.R.N.D.」 – information
Release date: 2018/03/28 (Wed.)
Editions:
First limited edition A (CD + Blu-ray)PN:VVCL-1197~8 price:3,980 yen(tax included)
First limited edition B(CD + DVD)PN:VVCL-1199~20 price:3,580 yen(tax included)
Normal edition (CD) PN: VVCL-1201 price: 3,100 yen (tax included)
GARNiDELiA stellacage Tour 2018
Dates:
2018 04/07 (Sat.) Osaka: BananaHall
04/14 (Sat.) Aichi: Electric Lady Land
04/29 (Sun.) Tokyo: Nakano Sunplaza Hall
05/05 (Sat.) Hong Kong: Kowloonbay International Exhibition Center G/F Music Zone@E-Max
URL:http://www.garnidelia.com/
Events in which the group will participate in
2018
03/24 (Sat.) AnimeJapan 201 "SACRA MUSIC LIVE STAGE" @ Tokyo Big Sight
04/21 (Sat.) ANIMAX MUSIX 2018 Guangzhou @ China/ Guangzhou city : Guangzhou Gymnastic Hall – 1st Building
Official HP:http://www.garnidelia.com/
Official Youtube Channel:https://www.youtube.com/c/garnideliaSMEJ
RELATED ENTRIES
GARNiDELiA to Release Full J-Pop Cover Album in March 2023

On February 3, popular music duo GARNiDELiA held a live YouTube broadcast to announce the release of GARNiDELiA COVER COLLECTION on March 22, 2023.

Vocalist MARiA and composer TOKU have been dabbling in cover tracks for some time. The new album will include GARNiDELiA's spin on popular songs like Haru yo Koi, Friends, DEPARTURES, Kaikai Kitan, and CITRUS. The new album will include 12 songs, including a mix of newly recorded and previously released tracks.

The Deluxe Edition will also include the Blu-ray recording of the Tokyo performance of GARNiDELiA stellacage 2022 -stella ship- OSAKA and TOKYO held in 2022. Fans won't want to miss out on this incredible concert!

In addition, both the Deluxe Edition and Standard Edition will include tickets to enter to win a spot in an upcoming special event. More details will be announced soon, so check the official website!

GARNiDELiA has also announced a world tour in 2023! GARNiDELiA stellacage 2023 -stella ship- Re:CoNNeCT will commence in May 2023 and more details are expected to be revealed in a YouTube Live on February 17.

Information

GARNiDELiA COVER COLLECTiON
Release Date: March 22, 2023

GARNiDELiA COVER COLLECTiON [Deluxe Edition] CD+2Blu-ray
Release Date: March 22, 2023
Preorder:
https://shopweb.ponycanyon.co.jp/cgi-cst/PCSCW01/PCSCW.pl?TRGID=PCSCW0103&CMD=ADD&ADD_REQSRY=1&ADD_BNG=SCCA.00146

GARNiDELiA COVER COLLECTiON [Standard Edition] CD ONLY 
Release Date: March 22, 2023
Preorder:
https://shopweb.ponycanyon.co.jp/cgi-cst/PCSCW01/PCSCW.pl?TRGID=PCSCW0103&CMD=ADD&ADD_REQSRY=1&ADD_BNG=PCCA.06191
Other Sales: https://lnk.to/GRND_COVERCOLLECTiON
For Chinese fans:
https://topic-center.masadora.jp/subject/garnidelia


GARNiDELiA stellacage 2023 -stella ship- Re:CoNNeCT (World Tour)

Coming to over 20 cities around the world from May to September 2023, including Shanghai, Beijing, Chongqing, Chengdu, Shenzhen, South Korea, Taiwan, Hong Kong, Singapore, the Philippines, and a number of cities in Japan.

More details will be announced during the GARNiDELiA Latest Information Special Live Broadcast on YouTube Live on February 17, 2023.


URL: https://youtube.com/live/Wza9wA2xxzo?feature=share

GARNiDELiA Music Streaming Links: https://lnk.to/GARNiDELiA_streaming
GARNiDELiA Official HP: https://www.garnidelia.com/
GARNiDELiA Official YouTube: https://www.youtube.com/c/GARNiDELiA
GARNiDELiA BiliBili Video: https://space.bilibili.com/110352985
GARNiDELiA SNS Links: https://lnk.to/_GARNiDELiA

GARNiDELiA Announces 2023 World Tour & Cover Collection Series, New Visual Released

Vocalist MARiA and composer TOKU make up the popular duo GARNiDELiA. At the two's epic finale for 2022, 'GARNiDELiA stellacage 2022 -stella ship- OSAKA and TOKYO' at EX Theater Roppongi, the duo announced a world tour coming in 2023.

 

The world tour, titled 'GARNiDELiA stellacage 2023 -stella ship- Re:CoNNeCT,' will take place in over 20 cities around the world from May to September 2023, including Shanghai,  Beijing, Chongqing, Chengdu, Shenzhen, South Korea, Taiwan, Hong Kong, Singapore, the Philippines, and a number of cities in Japan. A new visual was revealed alongside the announcement. 

The duo will also release a Cover Collection series album in the spring of 2023. GARNiDELiA has covered a number of popular J-pop tracks in the past, releasing them on YouTube and streaming services. Fans in the audience were instantly excited by the announcement of the long-awaited album. 

More details about the world tour and upcoming album will be announced in January 2023.


MARiA's Comment on World Tour


"It's been four years since our Asia tour. 

Finally…finally…I'll be able to see all of you.*

It's been a long road, but we survived. We persevered. We'll show you our real strength. And to those of you who have been waiting and supporting us over the past four years, we'll be back to sing for you soon and show our love. I'm excited about this tour, which will be filled with miraculous moments where we'll finally be able to share our feelings and make up for lost time."


toku's Comment on World Tour

"Although we performed overseas plenty of times following our debut, the last few years have kept us from doing so for the first time. We're so excited to announce this long-awaited opportunity. We can't wait to perform for our fans in Japan and abroad so we can make up for so much lost time."

MARiA's Comment on Cover Album

"The GARNiDELiA cover series began two years ago as a way to fill the void created by our tour being canceled. We had a lot of fun while working on it, aiming to pay homage to so many great songs and bringing our own unique twist and color to each of them. I think this was made possible by our diversity. We really played around with the sound for this album, and we'd be so happy if you could listen and enjoy!"


toku's Comment on Cover Album

"Everyone has heard so many hit songs during their life. We've been lucky to have so much inspiration and to be able to play and have fun with this music. I wonder what kind of chemical changes the two of us can make with these songs. At the start of production, I felt like I was really facing each song with a pure heart, encountering a different form of music than I had in the past, partly as a reaction to our tour being canceled. As singers and artists, we'd be so happy if you'd listen to our interpretation of these classic tracks."



*Maria uses the word for 'love' instead of 'meet.' Both are pronounced the same way.




Information

GARNiDELiA World Tour – GARNiDELiA stellacage 2023 -stella ship- Re:CoNNeCT

Coming to over 20 cities worldwide, including cities in Japan, Shanghai, Beijing, Chongqing, Chengdu, Shenzhen, South Korea, Taiwan, Hong Kong, Singapore, Philippines, etc.

More details to be announced in January 2023

Cover Collection Series Album Release

GARNiDELiA Streaming Links: https://lnk.to/GARNiDELiA_streaming
GARNiDELiA Official Site: https://www.garnidelia.com/

GARNiDELiA to Release New Single 'Souten' on December 8

Vocalist MARiA and composer TOKU make up the popular duo GARNiDELiA, and the two will release their new single Souten on December 8, 2022. The track will be used as the theme song for the Nintendo Switch game Soukai Tenki and was written exclusively for the game itself. For those wondering, Soukai Tenki will be released on the same day. The song has already been performed several times at GARNiDELiA's live shows and has become a popular song among fans.

The jacket art featuring characters from the game was also released.

The full track was unveiled on FM NACK5's 'FAV FOUR' during MARiA's regular segment on November 28.

hether you are a fan of the game or not, you won't want to miss checking out this gorgeous new song!

(C)滄海天記プロジェクト

Tetsuya Komuro and MARiA from GARNiDELiA Release Collaboration Song and Music Video

The famed Japanese musician and producer Tetsuya Komuro and MARiA from GARNiDELiA have released a collaboration track and music video. Trust On Me -Theme of E.T.E- was released on October 16, 2022.

The track serves as the theme song for the new mobile game E.T.E. Chronicle, launched by bilibili on October 14. The game's music was written, composed, and arranged entirely by Tetsuya Komuro. MARiA from the music duo GARNiDELiA provided vocals for the theme, known for her work on a number of anime and game properties. 

The music is reminiscent of TM NETWORK's TIME TO COUNT DOWN released 32 years ago, starting with an incredible piano solo and a sense of speed and urgency. Featuring lyrics about trust and faith, the song is a perfect fit for the game.

The music video features full 3D game footage interspersed with footage of MARiA and Tetsuya Komuro in the recording studio.

"I asked MARiA to provide the vocals because I knew that she could embody the game's message," Komuro said. "The most important thing was expressing a sense of speed and femininity."

"I'm so happy and honored to have been chosen to take part in this wonderful and timeless collaboration," MARiA said. "I hope this song pulls everyone into the world of E.T.E. Chronicle." 

©bilibili

Information

Tetsuya Komuro and MARiA from GARNiDELiA Collaboration Song

Trust On Me -Theme of E.T.E-

Release Date: October 16, 2022

Streaming Links: https://lnk.to/trustonme

GARNiDELiA Releases Music Video for My Master Has No Tail Anime Opening Song 'Genai Yugi'

Musical duo GARNiDELiA has released the music video for Genai Yugi, the opening theme song for the anime series My Master Has No Tail. 

The new song features a playful electro sound that has become GARNiDELiA's trademark, and the track's lyrics are perfect for the anime series. The music video shows MARiA as a temptress and toku as a detective, and viewers will be pulled into the pair's bewitching performance. MARiA's vogue dancing is also worth a watch! "We've transformed our feelings about art into a grown-up love game! Be sure to check out the tail dance," MARiA said in a comment. "The melody blends royal pops and a hint of bewitching playfulness. We hope you'll enjoy the beat and the speed of the Latin trumpet," toku said. 

Genai Yugi – GARNiDELiA (Music Video)


On October 19, GARNiDELiA will release Oukaranman, the latest song in their dance series. The duo has been taking on different dance challenges for some time, with videos pulling in over 200 million times. The most popular is Gokuraku Jodo with over 85 million views.

GARNiDELiA Launches NFT Art Project Inspired by Popular Stage Costumes

GARNiDELiA has announced the start of the GARNiDELiA 3.0 Project, an NFT art project featuring a number of characters inspired by the duo's popular stage costumes.

In collaboration with Fever of Unknown Origin (FUO), a Web 3.0 fan-based project, world-renowned illustrator YULIA has created fictional illustrations of characters inspired by GARNiDELiA's stage costumes.

Those purchasing an NFT will be able to set the illustration as their social media profile picture and will be available for purchase by fans from around the world.

A pop-up store sponsored by the Fever of Unknown Origin (FUO) project will be held at Laforet Harajuku from September 5 until September 16 to celebrate the project's launch and the group's 12th anniversary on September 11. The GARNiDELiA booth will feature costumes worn by the duo on stage and live videos. 



The pop-up store will also feature collaborative items by illustrator NAPPY and designer Ankin, so come check it out!

GARNiDELiA to Host Halloween Party Featuring luz, Syounen T, Shoose

Music duo GARNiDELiA will hold its annual Halloween party on October 21, 2022 at Toyosu PIT. The lineup now includes a number of popular acts, including luz, Syounen T, and Shoose. Titled 'GARNiDELiA Presents HALLOWEEN MiRACLE WONDER PARTY 2022,' the live performance will invite participating artists to dress up in costumes for one festive autumn night.

Previously, luz appeared on MARiA's 2nd solo album Moments, performing with the singer on the track Cafe Latte no Uta feat. luz. This will be the first time the pair performs the song live, so expectations are high.

Along with the singers performing at the event, Miume and 217 will participate as dancers for the fourth time. The two previously announced that they would retire from dancing this year. Together with MARiA, the two created the globally popular video series Odocchatte Mita (I Tried Dancing), which has drawn in over 200 million views on YouTube, along with Gokuraku Jodo with 85 million views.

MARiA gave a comment regarding the exciting announcement.


"It's that time of year again, and it's time to spend time with GARNiDELiA! Some entertaining and unique friends are coming to play this year, and as we all know, one of the most fun parts of Halloween is dressing up! What costumes will our friends choose? On October 21, come party with us! We'll be waiting!"

toku also gave his thoughts. "It's our fourth annual Halloween event. As hosts, we can't wait to see the artists taking the stage this year. We'll be waiting for you with collaborations you can only see on October 21! Come out, get dressed up, and have some fun!"


Presale lottery tickets went on sale on August 22 at 19:00 at each artist's fan club, so be sure to enter if you'd like to party at this incredible event!

Information

GARNiDELiA Presents HALLOWEEN MiRACLE WONDER PARTY 2022
Date: October 21, 2022 / Doors Open at 17:30, Show Starts at 18:00
Venue: Toyosu PIT by Team Smile

GARNiDELiA Official Site: https://www.garnidelia.com/

GARNiDELiA Releases Music Video for Cover Version of REBECCA's 'Friends'

GARNiDELiA has chosen REBECCA's legendary track Friends as the ninth song in their ongoing cover series, also releasing a music video.

GARNiDELiA is composed of Maria, the lead vocalist, and toku, the group's composer. The duo's J-pop cover song project was started after the pandemic under the title 'GARNiDELiA Cover Collection,' and many popular songs have been featured so far, including Gurenge by LiSA, Hakujitsu by King Gnu, Pretender by Official Hige Dandism, Haru Yo Koi by Yumi Matsutoya, and Kaikai Kitan by Eve. Unsurprisingly, the project has pulled in over 5 million views.

Friends – REBECCA (Covered by GARNiDELiA)



MARiA does the styling for her musical activities and serves as a producer. For Friends, the artist focused on highlighting the feel of the 80s, the era when the track was initially released.



Check out the GARNiDELiA Cover Collection for some new and classic titles covered by this talented duo!

MARiA from GARNiDELiA and luz Release Duet Track, Music Video

GARNiDELiA vocalist MARiA released the music video for Cafe Latte no Uta, her duet track with luz, on June 15, 2022.

The track will be included in the singer's second solo album Memories, which will go on sale on June 22 and is now available on streaming services. Cafe Latte no Uta was composed by PENGUIN RESERACH's kemu with lyrics written by both Horie and luz.



Cafe Latte no Uta feat. luz


A release event has also been announced, scheduled to take place on June 22 at Tower Records Shibuya. The singer will hold a solo concert at Toyosu PIT on July 3. In exciting news, MARiA will be performing in an upcoming stage play, Quantum, which will be performed in Tokyo and Osaka for 23 total shows.

Although still very active in her work with GARNiDELiA, MARiA has been breaking new ground in her solo work, collaborating with a number of artists and creators. Keep an eye on what she does in the future!



Comment from MARiA

"I had a meeting with luz and kemu, and when we started chatting, we decided that since our voices are more adult, it would be perfect if we made a more sexy song. 

All three of us have lived our lives as part of internet culture, so this song really shows off our history with all of its strengths!

This is a song best listened to with headphones on–we really used our breath a lot, especially in the gaps between the music.

Be sure to enjoy the perfect harmony between me and luz!"

Information

Moments

Release Date: June 22, 2022

Limited Edition (CD+Blu-ray): ¥4,950 (Tax Included)

Standard Edition (CD Only): ¥3,300 (Tax Included)

GARNiDELiA Official Site: https://www.garnidelia.com/

GARNiDELiA Provides Theme for Soukai Tenki Nintendo Switch Game

Musical duo GARNiDELiA will perform the theme song Souten for the upcoming Nintendo Switch title Soukai Tenki, scheduled to be released in 2022. The song was also used in the recent Soukai Tenki stage play. 

Soukai Tenki is an adventure game with character designs by Teita and a scenario by Yuumi Yamada. The title is listed as a mixed-media project by Otomate, Toho Animation, and Plus81. 

In November 2021, GARNiDELiA released their new album 'Duality Code.' The duo is currently participating in a nationwide tour. 

 

Comment from GARNiDELiA

We're very thankful to be given the opportunity to provide the theme song for Soukai Tenki.

 

Although the characters are separated, love is a powerful force that will always bring people together.

 

This incredible realization led us as we created the song.

 

I hope that this song inspires those who listen to it.

MARiA

This song was inspired by the battles and bonds between men in a world shrouded in darkness.

We created this song with both strength and sadness in mind, and I hope that it sets the stage for the characters' stories. 

toku

 

©滄海天記プロジェクト

Information

Soukai Tenki (Nintendo Switch / Nintendo Switch Lite)

Releasing 2022

Soukai Tenki Stage Play ~Introduction: The Moon Crashing Into Darkness~

Running: December 8 – December 13, 2021

Address: THEATRE1010 (SENJU MILDIX Ichiban-kan 11F, 3-92 Senji, Adachi-ku, Tokyo)

Soukai Tenki Stage Play Official Site: https://soukaitenki-stage.com/

GARNiDELiA Official Site: https://www.garnidelia.com/

GARNiDELiA Releases Music Video for 'my code' From New Album

On November 17, musical duo GARNiDELiA released the music video for the song my code, the main track from their newly-released fifth album 'Duality Code.' This marks the duo's first release since moving to the Pony Canyon label. Members MARiA and toku explained that much of the album was inspired by quarantine, and how the two, so used to traveling and performing in different areas, felt trapped and uncertain about the future. 

my code Music Video

 

The two have also been working on solo projects, and have brought many of their new skills and talents to the table in this new album. This album aims to take them back to their roots, while also showing what the future could hold. 

Along with the release of the album and music video, an exciting announcement has been unveiled: GARNiDELiA will be going on a nationwide tour starting on December 5. The GARNiDELiA stellacage tour 2021-2022 "Duality Code" tour will hit five cities, and both MARiA and toku have released comments ahead of the tour's start date. 

Comments from GARNiDELiA

This is MARiA from GARNiDELiA. 

I've reunited with toku after working solo for a while. 

This is the first GARNiDELiA album release in just over one year. 

I wanted to really express my feelings in this work, and I wanted to do so confidently. 

I'm proud of what we've made. 

These songs were written with a brighter future in mind, imagining what it would be like to tour for the first time in two years. I can't wait to meet you, and share my feelings through the tracks on 'Duality Code.' 

   

MARiA





After a year, we're so proud to announce our fifth album!

In the past year, we've both worked on our respective solo careers, and we've learned so much that we can apply here and now to this new tour and to our music. 

Please listen to 'Duality Code!' 

toku

Information

Duality Code

Release Date: November 17, 2021

Streaming Links: https://lnk.to/GARNiDELiA_streaming

Limited First Edition (CD+Blu-ray): ¥4,950 (Tax Included) 

Regular Edition (CD Only): ¥3,300 (Tax Included)

Canime Limited Edition (CD+Concert Blu-ray): ¥9,900 (Tax Included) 

GARNiDELiA Official Site: https://www.garnidelia.com/

GARNiDELiA Releases Music Video for Otome no Kokoroe, Album Preorders Open

Pop-rock duo GARNiDELiA will release their fifth original album Duality Code on November 17, 2021, the duo's first since moving to Pony Canyon. Ahead of release day, the music video for Otome no Kokoroe has been uploaded to YouTube! 


Otome no Kokoroe is the opening theme song for the Taisho Otome Fairy Tale anime series, currently airing on TV Tokyo. The track is now available to stream. 

Featuring a brass band, this is a new kind of pop song for MARiA and toku that captures the story of the series. The music video was produced by MARiA herself and features the singer in a retro-modern Japanese outfit with Taisho-era flair. 

Otome no Kokoroe Music Video

This will be the first album released since the duo moved to Pony Canyon and their first album in a year. The two have been working on solo activities, and this new album marks a return to GARNiDELiA's roots while also utilizing new skills learned over the past twelve years. 

After the release of the album, GARNiDELiA will start a 5-city tour starting at CLUB CITTA in Kawasaki, Kanagawa on December 5, 2021. 

Information

Duality Code

Release Date: November 17, 2021

Streaming Links: https://lnk.to/GARNiDELiA_streaming

Limited First Edition (CD+Blu-ray): ¥4,950 (Tax Included) 

Regular Version (CD Only): ¥3,300 (Tax Included) 

Limited Edition (CD+LIVE Blu-ray): ¥9,900 (Tax Included) 

Official Site: https://www.garnidelia.com/