"Miffy Fukudaruma" is now on sale! Let's buy it as a "test passing" or "winning-an-election" celebration gift
The telegram service "Hotto Denpo" has started selling "Miffy Fukudaruma (traditional doll which brings luck) Kohaku (red and white) Set" which is a suitable gift to be given as a celebration gift. Celebrations include such occasions as test passing, winning an election and marriage.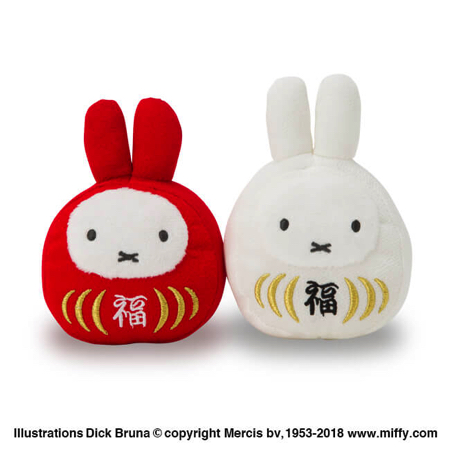 Miffy has become a "daruma" which brings luck. The palm-sized stuffed darumas made of a crepe material is very soft and is suitable to be used as a decoration inside your room. The product will be shipped inside a cute box.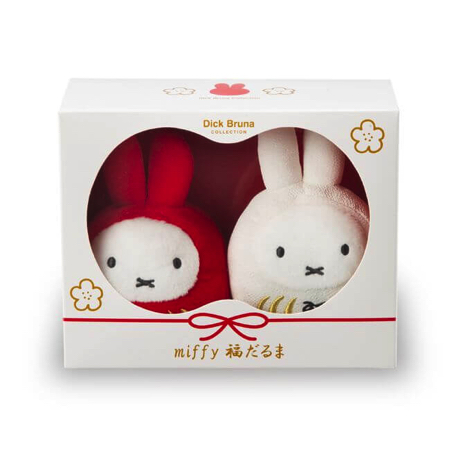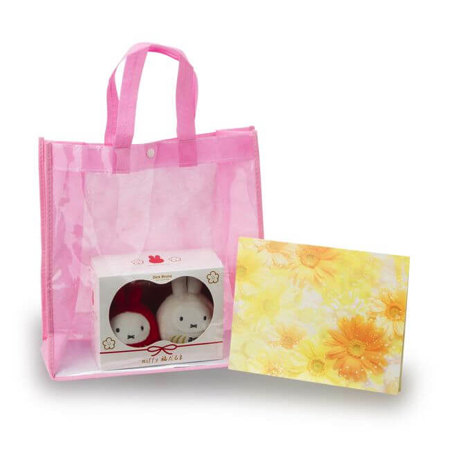 Why not express your feeling of thankfulness to your family or friends by giving them this product which is also suitable to be given as a formal gift.