It's finally March, which means "MOSHI MOSHI NIPPON FESTIVAL 2018 in SHIBUYA" (MMN Festival) is almost here. This year's MMN Festival will move away from the Tokyo Metropolitan Gymnasium and take place around the Shibuya and Harajuku area! We will deliver Japanese culture to the world to the fullest in the form of music, fashion, food, tourist experiences and more from Shibuya.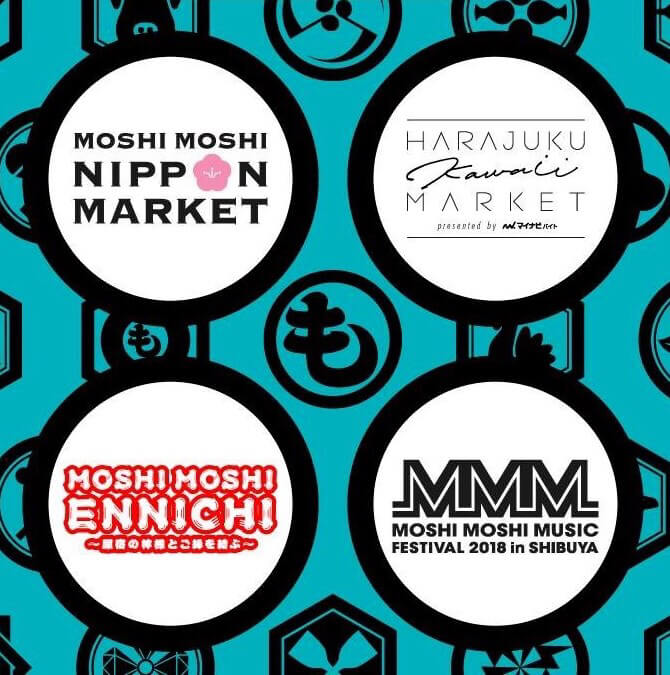 The MMN Festival will take place in four main locations: Laforet Museum Harajuku, Tower Records Shibuya, SHIBUYA CAST., and Onden Shrine.
Entry to this year's MMN Festival is free of charge to all that attend! But you need to register in advance first. Here's how you register.
Firstly, head over to the following website: https://mmnf2018.peatix.com
Click the yellow button the righthand side that says, "GET TICKET" and select the number of tickets you need.
After selecting the tickets, click the "Next: Login" button.
Don't worry if you don't have a Peatix account! You can log in with Facebook, Twitter and Google+.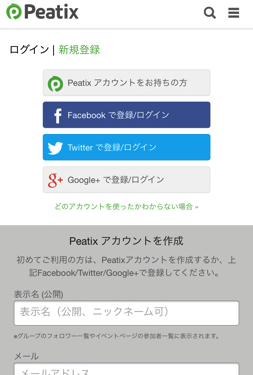 Fill in the simple questionnaire and send it.
A confirmation page will appear where you need to enter your name and e-mail address. Details confirming your registration will be sent to this e-mail address. If you have selected tickets for multiple people, you can send their details to them too by forwarding the tickets.
*Upon registering, you will be registered as a MOSHI MOSHI NIPPON Member where you will receive newsletters and other information. You will also be signed up to Omotenashi Platform.
After you have filled everything out, click the yellow button to complete your ticket registration.
You'll be sent an e-mail with your registration confirmation and details right away.
Download the Peatix app and log in with the same e-mail address used in Step 4. A button will appear to display your ticket. Please present the QR Code on your ticket on the day of the event at each site location.
FAQ:
Q: I have a family member/friend who wants to attend the event but doesn't have a mobile phone. What should they do?
A: Attendees can receive multiple QR Codes at just one e-mail address. In the case that a person does not have a mobile phone, we ask that they just complete the questionnaire.
Q: Do children require a ticket?
A: Children aged 13 and under can enter the festival without registering for a ticket. Be sure to bring the whole family along!
If you have any other questions or doubts regarding the festival, please get in touch with us via our Facebook page!
https://www.facebook.com/msmsnippon/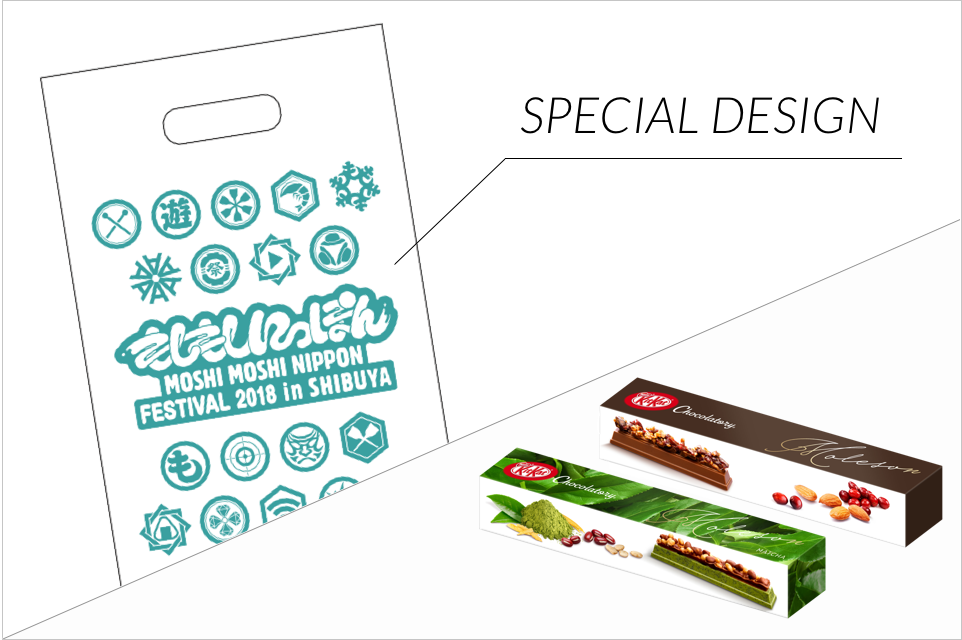 Those that register for the event in advance will receive an original bag as thanks. There are 1,500 bags available on a first-come, first-served basis. You will find in them one of either popular products from KitKat Chocolatory: the "KitKat Chocolatory Moleson" (¥500) or the "KitKat Chocolatory Moleson Matcha" (¥500). Bear in mind that stocks are limited, so don't forget to sign up early!