Talk with "Cinnamorol" in real time!? Live streaming from Sanrio Puroland
Sanrio Puroland has started an official channel of Live Shop for the first time!
They will introduce/sell limited items which can only be bought at Live Shop!
The first streaming program will be broadcasted from the 18th of March 2018 (Sun.) and the popular character "Cinnamoroll" will participate in the program. The program will be broadcasted from Sanrio Puroland.
Ahead of Puro Easter which will be started from the 21st of March, goods related to Easter and Puroland's original goods selected by Cinnamonroll will be sold. The items which will be introduced in the program can easily be bought by using the application.
Also, Cinnamonroll will respond to the quizzes and questionnaires in the program. Let's send lots of comments and "Likes!"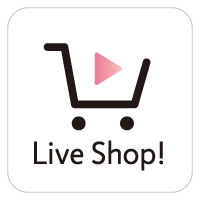 Don't miss this program where you can chat with Sanrio's characters in real time!
■Information
Cinnamoroll Birthday Special live streaming
Date: 2018/03/18 (Sun.) 20:00 to 21:00
RELATED ENTRIES
2020 Sanrio Character Ranking: Cinnamonroll Takes 1st Place For Third Year

The final results have been announced for the 2020 Sanrio Character Ranking. This year marks the 35th run of the event.


The theme of this year's ranking centred on fans cheering for characters who they have always loved and who have always been by their sides through the years. It was a chance to let the character you love know that you are cheering them on.

Voting opened on April 10, which was subsequently followed by a first and second round-up of votes. Though votes were made difficult at Sanrio shops, and events couldn't be held as a result of the novel coronavirus (COVID-19), online voting has amassed the largest number of votes to date: 14,556,939.

In 1st place this year is Cinnamoroll, who was already first place during the second vote round-up, and who placed 2nd in last year's ranking. Pompompurin takes 2nd place for 2020, up from 3rd place last year, while Pochacco has taken the 3rd place spot—two spots above his last ranking at 5th place.

Speaking about his win, Cinnamoroll commented on the official website, "Thanks so much for cheering me on!" Pompompurin said, "Yay! Thanks for all the love," and Pochacco said, "Wow! Wow! Wow! I'm so grateful for all the love!"

A special "Tanita Award" was also given to yoshikitty, and to celebrate, a limited-edition yoshikitty "Digital Health Meter" will be sold on the Tanita website. Costing ¥4,400 (tax included), it will be available to buy until July 31, 2020, with a limited number of 100 models available.

26 entrees entered for a chance to win the Collaboration category of the 2020 Sanrio Character Ranking. Taking the 1st place out of 8 is YouTubers Maataso and Hangyodon.

A music video was released to commemorate Cinnamoroll's third 1st place win. The song is also scheduled to be released digitally at a later date.

Meet Sanrio Puroland's Characters Online in the Park's First Ever Online Greeting

Sanrio Puroland, which is managed by Sanrio Entertainment, is currently temporarily closed as a result of the ongoing novel coronavirus (COVID-19) pandemic. Fans have been unable to see their favourite Sanrio characters for over 3 months now, and so to combat this, Puroland has decided to hold the first ever 1-on-1 "Online Character Greeting" where you can get into a call with the characters.

The winners of the ongoing 2020 Sanrio Character Ranking are set to be announced on June 9, 2020 at 12:30 (JST). Those who rank in the Top 10 will take part in the Online Character Greeting. Fans will be able to sign up for a chance to get a 2-minute slot with any of the 10 characters for ¥4,000 and video call them via Talkport from the comfort of their own home. Characters will greet them in real time from Sanrio Puroland.

©1976, 2009 SANRIO CO., LTD.  ©1976, 1996, 2001, 2020 SANRIO CO., LTD.

Information

2020 Sanrio Character Award Commemorative Online Greeting
Applications: June 9, 2020 at 13:00-23:59 (JST)
Slot Announcements: People will be chosen randomly to get into a call – successful applicants will be emailed by June 10, 2020 at 23:59 (JST)
Online Greeting Times: [June 14, 2020] 11:00-11:30 / 14:00-14:30 / 17:00-17:30 *2 minutes per character
Event Details (Japanese): https://www.puroland.jp/liveshow/online_character_rank_greeting/

Sanrio's Adorable Pompompurin and Cinnamoroll Characters Turn Into Tasty Desserts at Convenience Stores in Japan

Confectionery company Domremy has baked Sanrio's popular characters Pompompurin and Cinnamoroll into delicious desserts which released at supermarkets and select convenience stores in Japan on April 1. The desserts include "Pompompurin Tart," "Pompompurin Crepe," and "Cinnamoroll Parfait."

The desserts are also wrapped in cute packaging with designs of the characters, making it look like Pompompurin and Cinnamoroll really have been turned into tasty treats!

Pompompurin Tart

This homemade tart has an eggy flavour to it, with Purin's cute face and butt plastered on both the front and back. There are four possible facial expressions you can get your hands on.

Cinnamoroll Parfait

The custard mousse in this parfait is laced with strawberry whipped cream, and our little snug Cinnamoroll is made from milk pudding and more whipped cream. There are three possible facial expressions to find.

Pompompurin Crepe

The Pompompurin crepes are filled with whipped cream, Japanese custard pudding, and caramel sauce. There are four different packaging prints to find, all showcasing just how kawaii Pompompurin can be.

Information

Pompompurin Tart / Pompompurin Crepe / Cinnamoroll Parfait

Released: April 1, 2020

Available: Supermarkets and select convenience stores in Japan

Domremy Official Website: http://www.domremy.com/

Floresta Nature Doughnuts Bakes Up Super Cute Cinnamoroll Doughnuts

Floresta Nature Doughnuts, a doughnut cafe that hand-makes doughnuts using organic ingredients, is joining paws with Sanrio's popular character Cinnamoroll for White Day to release a series of themed doughnuts. They will be served for two weeks commencing March 1, 2020.

Batch ①: March 1, 2020 – March 7, 2020

Cinnamoroll Character Doughnuts (Cinnamon/Mocha) – ¥450 Each

The first batch of doughnuts feature the adorable and wide-eyed Cinnamoroll and Mocha sat on top of Floresta's classic "Nature" doughnut lathered in strawberry chocolate.

Batch ②: March 8, 2020 – March 14, 2020

Cinnamoroll Koro Koro Cup Doughnuts – ¥600

The second doughnut product are these cup doughnuts featuring Cinnamoroll and Cappuccino-kun. These colourful doughnuts use absolutely no added colourings-just Floresta's delicious natural ingredients.

The Floresta Organic Store will also sell special sets in limited quantities.

Information

Floresta White Day – Sanrio Character Collaboration Doughnuts

Running: March 1, 2020 – March 14, 2020

Participating Stores

Tohoku Region: Ishinomaki R45 / SELVA Terrace
Kanto Region: Utsunomiya Heisei-dori / Koenji / Soshigaya-Okura Station / Gakugeidaigaku / KEIO Crown Shopping Street Sasazuka / Kamakura / Togoshi Ginza Shopping Street
Tokai Region: Nonami Station
Kansai Region: Nara / Horie / Kitahanada / Yao Aoyama-dori / Sanda Woody Town / Suma Kitchen (CHARMANT CAFE)
Chugoku Region: Yonago Japan National Route 431
Kyushu Region: Fujisaki / Kumamoto Hikarinomori / Oita / Oita Station (Ueno no Moriguchi) 
Okinawa: Shintoshin

Floresta Nature Doughnuts Official Website: https://floresta-ec.jp/

Japan Coronavirus: Studio Ghibli Museum, Sanrio Puroland & Other Facilities Close Temporarily

A number of facilities in Japan have announced temporary closures to help stop any possible spreading of the coronavirus. Please check the following closures if you're planning a trip to Japan in February or March. New information is rolling out all the time, so for the latest updates, please check the official websites for each establishment listed below.

Last Updated: February 28, 2020 at 00:51 (JST)

Tokyo Disneyland® and Tokyo DisneySea® 

Closed: February 29 – March 15, 2020

The parks plan to reopen on March 16, 2020, however this will be decided following consultation with concerned administrative agencies and will be announced on their official website. If you have purchased tickets valid during the parks' closing dates, please refer to the links below.

 

Tokyo Disney Resort Official Website: https://www.tokyodisneyresort.jp/en/index.html

Tokyo Disney Resort Online Tickets and Reservations: https://reserve.tokyodisneyresort.jp/en/top/?language=en

Snoopy Museum

Closed: February 29 – March 13, 2020

Information on ticket refunds is provided on the museum's official website.

Snoopy Museum Official Website:https://snoopymuseum.tokyo/s/smt/page/english?ima=0000

Sony Music Roppongi Museum

Closed: February 29 – March 13, 2020

Information on ticket refunds will soon be provided on the museum's official website. The TYPE-MOON Fate / stay night-15 years of history Exhibition will be extended until April 19, 2020.

TYPE-MOON Fate / stay night-15 years of history Exhibition Official Website: https://type-moon-museum.com/

Sony Music Roppongi Museum Official Website: https://smrm.jp/

---

Sanrio Puroland

Closed: February 22, 2020 – March 12, 2020

The park is scheduled to reopen on March 13, 2020, but this is subject to change depending on the circumstances of the coronavirus and news published by the government.

▶Refunds

・Pre-booked Tickets

Tickets valid between the dates February 22, 2020 – March 12, 2020 will have their validity period extended to September 30, 2020.

・Original Passports

Passport tickets valid between the dates February 22, 2020 – September 29, 2020 will have their validity period extended to September 30, 2020.

・Pre-booked PUROPASS

Payments for PUROPASSES bought between the dates February 22, 2020 – March 10, 2020 will be cancelled.

・Anniversary Time

Payments for Anniversary Time tickets for the dates February 22, 2020 – March 10, 2020 will be cancelled. Those who paid with cash will be refunded via registered mail.

Official Website (English): https://en.puroland.jp/

Official Website (Japanese): https://www.puroland.jp/

Ghibli Museum

Closed: February 25, 2020 – March 17, 2020

▶Refunds

Refunds are applicable for tickets dated between January 22, 2020 – March 30, 2020.

Refunds will be paid in full between February 15, 2020 – March 31, 2020.

Official Website (English): http://www.ghibli-museum.jp/en/

Official Website (Japanese): http://www.ghibli-museum.jp/

Toei Animation Museum

Closed: February 26, 2020 – March 18, 2020

The museum's reopening is subject to consideration depending on the circumstances of the coronavirus. It will be announced via the museum's official Twitter page and website.

Official Website: https://museum.toei-anim.co.jp/

Asahi Beer Oyamazaki Villa Museum

Closed: February 22, 2020 until further notice

Official Website (English): https://www.asahibeer-oyamazaki.com/english/

Official Website (Japanese): https://www.asahibeer-oyamazaki.com/

 

Kyoto National Museum

Closed: February 22, 2020 until further notice

All events, the museum shop Benrido, and the museum cafe Maeda Coffee, have also closed temporarily.

Official Website (English): https://www.kyohaku.go.jp/eng/index.html

Official Website (Japanese): https://www.kyohaku.go.jp/jp/index.html

ARASHI EXHIBITION "JOURNEY"

Closed: February 22, 2020 – March 9, 2020

Location: Osaka Culturarium at Tempozan

Official Website: https://arashiexhibition.jp/

Sanrio Harmony Land

Closed: February 22, 2020 – March 12, 2020

Official Website (English): https://www.harmonyland.jp/english/harmony/harmony.html

Official Website (Japanese): https://www.harmonyland.jp/welcome.html

Universal Studios Japan

Closed: February 29, 2020 – March 15, 2020
The park's reopening will be determined after serious consideration of the current condition of the coronavirus situation. The announcement of the park's reopening will be made on the USJ's official website and social media. Information on handling of tickets during the break period will be posted on the official website on February 28, 2020 at 21:00 (JST).

Official Website (English): https://www.usj.co.jp/e/

Official Website (Japanese): https://www.usj.co.jp/

Hirakata Park

Closed: February 29, 2020 – March 18, 2020
All planned events during the park's closure have been cancelled and/or postponed until further notice. The park plans to reopen on March 19, 2020 subject to the current condition of the coronavirus situation. Updates will be posted on the official website. Refunds for winter season tickets will be announced at a later date.

Official Website (English): http://www.hirakatapark.co.jp/en/

Official Website (Japanese): http://www.hirakatapark.co.jp/

Numerous other sports and cultural events will also close for two weeks commencing February 26, 2020. If you're travelling to Japan in February and March, please check the websites of any places you plan to visit during your trip to see if they are open.

Puro Easter 2020: Sanrio Puroland's Easter Event Will Be 'American Oldies' Themed

Sanrio Puroland is serving its annual "Puro Easter" event once again this spring. Taking on an American oldies taste, this cute-retro combining event will run from March 13 to June 2.

A new show and the return of 2019's hugely successful "Egg'n'Roll Easter" show

Weekends will see the commencement of the "Easter Bunny Race," a new show to determine who will take the place as Sanrio Puroland's number one Easter bunny. You'll have to turn up to the show to see what rabbit characters will be competing!

Running: March 13, 2020 – June 2, 2020 (Weekends, Public Holidays & School Holidays Only)

Location: Wisdom Tree, Sanrio Puroland Floor 1F

Last year's "Egg'n'Roll Easter" show was so popular that it's making a return. It combines nostalgic music and fashion of the American oldies. All of the Sanrio characters performing in the show wear cute Easter themed accessories like bunny ears.

Must-eat Sanrio Easter food and desserts

For the Easter season only, Sanrio Puroland is serving up a colourful food and dessert menu, ranging from waffles topped with banana mix ice cream, whipped cream and chocolate sauce; a curry with blue roux and snow-white omelette, and more.

There's plenty of places to take great photos too, including at the entrance to the third floor of Puroland where there's a juice box wearing adorable bunny ears. You can take a picture that looks like you're enjoying a party together with Hello Kitty and the rest of the Sanrio cast.

There's also a back panel in the first floor entertainment hall with an Easter design which serves as the perfect backdrop for a retro pop photo.

Receive an entry discount by wearing polka dots

Those who arrive to Sanrio Puroland wearing a polka dot outfit will receive am Easter discount when entering the park. This doesn't include small items like bags, shoes, shawls or accessories. Full conditions can be found on the event page below in Japanese.

Experience Easter like never before this year at Sanrio Puroland.

©1976, 2009 SANRIO CO., LTD.  ©1976, 1989, 1996, 1999, 2001, 2004, 2010, 2012, 2020 SANRIO CO., LTD.

Soar Into The Kawaii Dream World of The Little Twin Stars For Their 45th Anniversary

Sanrio's adorable star-themed characters the Little Twin Stars are celebrating their 45th anniversary this year. The adorable twin stars named Kiki and Lala were born into the universe in 1975 in the hyped run up to Christmas. Following their debut in the December edition of Sanrio's monthly magazine Ichigo Shimbun, the years saw their hair colours and designs retouched here and there. The one thing that remains unchanged is the love that connects them to fans all over Japan across three generations.

As Hello Kitty was celebrating her 45th anniversary last year and with My Melody also celebrating her 45th anniversary this year, now it's time for the Little Twin Stars' time to shine. 45th anniversary celebrations include collaboration events and special merchandise themed around the adorable, colourful, twinkling twins which are sure to get your heart fluttering with excitement. More information on these events and merchandise will be revealed in the future. A number of special events will be held at Sanrio Puroland and we are also expecting some new merchandise to hit the shelves at the Sanrio shop this summer. 

Sanrio Puroland: "LittleTwinStars 45th Anniversary"

Sanrio Puroland's Little Twin Stars 45th Anniversary event is set to take place from April 24 – December 31, 2020. The theme of the celebration will be Mainichi Kiki & Lala, Mainichi Kirakira (Sparkle Every Day, Kiki and Lala Every Day).


Want to soar up high into the world of Kiki & Lala? As part of Sanrio Puroland's anniversary celebrations, the attraction Kiki & Lala – Twinkling Tour is being improved to a whole new level, transforming into an even higher dreamy world where you can take photos in Puroland-limited photo booths. The attraction will only be operating on certain days.


Of course, there will be a new food menu serving up meals, desserts and more adorable treats based on Kiki and Lala's theme colours of blue and pink. What's more, Kiki and Lala will also take to the scene dressed in anniversary-limited costumes for a special photo event that your Instagram can't miss out on. Add some sparkling magic to your day and plunge deep into the world of Kiki and Lala.

LittleTwinStars 45th Anniversary

Running: April 24 – December 31, 2020. 

Sanrio Puroland Event Information: https://www.puroland.jp/ts45th/ 

Collaboration with Japanese Comedy Duo Nagareboshi

As Japanese comedy duo Nagareboshi (shooting star) is celebrating 20 years since their debut, they will be collaborating for a second time with Kiki and Lala, brightening up the year even more. Check out the collaboration design that features the four stars in Kiki and Lala's blue and pink themes. Merchandise using this design will be sold at Nagareboshi's Japan tour this year. More information on the tour will be released in the future. The first lineup of collaboration merchandise sold face towels and iPhone cases which became so popular that many items were sold out. If you missed out the first time, this is your chance!

Anniversary Collaboration with Detclear Facial Cleansing Gel: 6 Varieties

Kiki and Lala are collaborating with Detclear: a popular facial cleansing gel formulated for dry, sensitive skin that gently removes dead skin cells and dissolves blackheads. The collaboration Detclear Bright & Peel Peeling Jelly will be released on February 25, 2020 with six Kiki and Lala-themed bottle designs. The designs travel through time from the 1970s which sees our twinkling stars with yellow and brown hair to a retro time with a pink and aqua theme to the adorable magical unicorn theme that came out in more recent years. 

Whether it's an adorable pastel dreamworld design or one of the more nostalgic ones, you are bound to find a bottle that you really love. 

Detclear Bright & Peel Peeling Jelly – Unscented

Price: ¥1,200 (Before Tax)

Release Date: February 25, 2020

Available At: drugstores, general stores, cosmetics shops and official beauty online shops.

Sprinkle some stardust into your life this year for Kiki and Lala's 45th anniversary celebrations.

©'76,'20 SANRIO 著作(株)サンリオ 

Sanrio Gift's New Shop in Ueno Welcomes Hello Kitty Panda Merchandise & More

Sanrio opened a new gift shop called Sanrio Gift Gate in Ueno on January 24, 2020. This is the 107th branch of the gift shop to open in Japan, following the openning of the Asakusa branch which opened in Asakusa last year. Aimed at tourists both Japanese and foreign, it sells merchandise of Sanrio's popular cast of characters.

You can't miss the shop as a giant Pompompurin embracing a panda suit-clad Hello Kitty are waiting to greet you at the entrance. The panda is a symbol of Ueno due to Ueno Zoo housing giant pandas.

The souvenir shop features a range of Ueno exclusives, including a line-up of six popular Sanrio characters wearing panda outfits.

Plush Toys (6 Designs) – ¥2,200 Each / Small Plush Toys (6 Designs) – ¥1,760 Each

Who could resist one of these cute toys? The bigger ones at 16cm tall and the small ones 11cm. The line-up includes fan favourites Hello Kitty, Pompompurin, Cinnamoroll, My Melody, Kuromi, and Pochacco.

There's also pop-up cards with a variety of designs, including one that opens up into Ameya-Yokochō open-air market, another that turns into Hello Kitty and a panda sat down, and more.

Edo-Tamagawaya x Hello Kitty Pink Tonkotsu Ramen – ¥390

Budoonoki Sanrio Character Baumkuchen – ¥594 Each (Hello Kitty/My Melody/Pompompurin/Cinnamoroll)

The Salt Industry Center of Japan x Hello Kitty Table Salt – ¥248

There's also food and snacks amongst a whole range of other goodies, all perfect as gifts and souvenirs.

Be sure to stop by Sanrio Gift Plaza the next time you're in Ueno.

ⓒ 1976, 1996, 2020 SANRIO CO.,LTD. TOKYO, JAPAN  Original Text: SANRIO CO.,LTD.

*All listed prices include tax. Sold items receive stock turnovers.

Information

Sanrio Gift Gate Ueno
Address: Plaza U Bldg. 1F, 4-8-6 Ueno, Taito Ward, Tokyo

Business Hours: 11:00-20:00 (subject to change – please check website for latest info))

Other: Duty-Free/Payment possible with Alipay and WechatPay.
Shop Information: https://www.sanrio.co.jp/shop/sh8122100/

Hello Kitty, Cinnamoroll & Pompompurin Japanese Wagashi Confections Releasing at Lawson Convenience Stores.

Hello Kitty, Cinnamoroll and Pompompurin are the latest to be picked up by character-inspired Japanese confectionery series Tabemas. These wagashi sweets will go on sale at Lawson convenience stores across Japan (excluding Lawson Store 100 branches) on January 21, 2020.

The character line-up is based on the top three winners of the 2019 Sanrio Character Awards which we covered last summer. Hello Kitty came first place at the awards, and so she has gotten a special limited edition design for the sweets series. Cinnamoroll was second on the award list, and this is his first time joining Tabemas. Third place was Pompompurin who appears once again with Tabemas due to his popularity.

The 'Tabemas' brand name is an abbreviation of the Japanese words taberareru masukotto, meaning 'mascots that you can eat.' It is a Japanese confectionery series that combines well-known characters and Japanese sweets made from ingredients like red bean paste, sugar and rice flour. The sweets are also made with a dough called "nerikiri" which is used in making traditional Japanese wagashi sweets.

In line with the Year of the Rat in the Chinese zodiac, Hello Kitty is donning a kawaii rat outfit. Cinnamoroll's charm point is his big ears and pink cheeks.

Each confection is filled with a different flavour bean paste: Hello Kitty is cheese, Cinamoroll is milk, and Pompompurin is of course Japanese custard pudding, or 'purin,' flavoured. They maintain that delicate flavour of traditional Japanese wagashi while having cute contemporary designs. You'll be happy to know that all of the colouring is natural tooーno synthetic colours were added.

Perfect as a delicious treat, but don't forget to snap a photo for Instagram first! Each of them is also limited in stock, so don't miss your chance to grab one at the nearest Lawson store to you while in Japan.

© '76,'96,'01,'20 SANRIO APPR.NO.S604062

Information

Tabemas Hello Kitty 2020 / Tabemas Cinnamoroll / Tabemas Pompompurin 2020

Price: ¥280 Each (Tax Included)

Release Date: January 21, 2020

Available: At chilled desserts section of Lawson convenience stores across Japan

*Not available at Natural Lawson or Lawson Store 100

*Available while supplies last

Product Page: https://www.bandai.co.jp/candy/tabemas/sanrio3/

Sanrio Puroland to Run "Sweets Puro very berry sweets Party" Next Year

Sanrio Puroland (Puroland) will be running its popular dessert-themed event "Sweets Puro very berry sweets Party" from January 10 to March 10, 2020. 

Puroland's restaurants will be selling Sweets Puro-limited desserts full of a variety of berries. Restaurant Yakata on floor 4 will be serving a berry and chocolate-themed dessert buffet on select days.

As the first dessert buffet to be held since Puroland's renovation, there will be a photo session allowing customers to take photos of the food and characters too. 

The event will also see the return of the evening main show "Miracle Illusion☆Happiness", which was last performed in September 2019 and ended with guests longing for more. Hello Kitty and her beloved boyfriend Dear Daniel will also appear in adorable angel costumes. This is a wonderful chance to enjoy delicious desserts, fantastic illumination and beautiful projection mapping.

The "My Melody Strawberry Illuminations Ichigo Ichie" is another Sweets Puro-limited event to be returning this year following its popularity. This event will run from January 10 to February 14, 2020. From February 15 to March 10, 2020, Hello Kitty's cute singing voice will echo throughout Puroland as she performs at the illumination show "SPARKLE!! Sweet Lights".

After the illumination show, Puro Village will be illuminated entirely in sweet pink illumination. 

Meet the characters dressed in berry-themed costumes at the "Very Berry Character Hug Time" event and enjoy the Valentine's Day and White Day-themed event "Special Sweets Greeting" (fee applies). 

You also can't miss the dessert house photo spot and dessert-themed character merchandise, which will be available for a limited time only. 

Puroland will be bursting with sweet goodness that you just can't miss next year.

©1976, 2009 SANRIO CO., LTD.©1976, 1990, 1993, 1996, 1999, 2001, 2004, 2010, 2019 SANRIO CO., LTD.

Take Cinnamoroll Everywhere With You and Take Photos in This New Hashtag Campaign

Sanrio has announced that it will begin a new hashtag campaign titlec "Take Cinnamon with you!" for its popular character Cinnamoroll, nickname Cinnamon, which will run from October 1 to November 30.

This year marks the fifth time the event has been held, which has fans taking part by taking photos and uploading them to social media. It first began in 2003, and also ran as part of Cinnamon's 10th and 15th anniversaries in 2012 and 2017 respectively for the promotion of new merchandise. It has become a special occasion amongst fans of Cinnamon.

The theme this year is "It's fun to take a trip out in a vehicle!" A stamp rally will take place alongside the campaign: if you visit all six designated spots and take a photo you will receive some complimentary gifts.

But for the main part of the campaign, lucky fans will also be selected to win an assortment of goodies. All they need to do is take a Cinnamon plushy or piece of merchandise out with them, or decorate their photos with either the app created for the campaign or BeautyPlus. They then need to post it onto their Twitter or Instagram with the Japanese hashtag #つれてってシナモン 2019 ("Take Cinnamon with you 2019").

This year's campaign enables both those with or without Cinnamoroll merchandise to participate.

Take Cinnamon out you and start snapping some cute photos!

© 2001, 2019 SANRIO CO., LTD.

Information

Take Cinnamon with you! Hashtag Campaign

Running: October 1, 2019 at 10:00 (JST) – November 30, 2019 at 23:59 (JST)

How to Participate:

①Follow the official campaign account on Twitter or Instagram @tsuretette47mon

②Take Cinnamon or Cinnamon's friends with you to various places and apply with any of the photos. You can choose to be in the photo or not with the merchandise. If you don't have merchandise, decorate a photo of yourself using the official campaign app or Beautyplus.

③Post your photo with the hashtag #つれてってシナモン 2019 onto your own Twitter, Instagram or other form of social media.
*There is no limit to how many photos you post across your various social media pages, apart from Instagram, of which only 1 photo will be judged.

Official Website: https://www.47mon.com/tsuretette/

*Website to be updated with more information on September 30, 2019 at 12:00 (JST)

Pompompurin Zombieland: Save Pompompurin From Zombies at Sanrio's Horror Event

Sanrio's popular character Pompompurin is collaborating with Obaken, a horror experience creative company, to bring the brand new horror event known as Pompompurin Zombieland to Sanrio Puroland on November 16 and 30.

Tickets will go on pre-sale for official Pompompurin ambassadors, or Pombassadors, on September 14 at 10:00am (JST) and general sales will begin on September 28 at 10:00am (JST). To find out more about Pombassadors and how to become one click here.

Pompompurin Zombieland Promo Video

Horror experience planner Obaken is set to shake the cute world of Pompompurin into a terrifying zombie-infested one. In the story, Pompompurin was happily looking for some tasty mushrooms to pick when all of a sudden he eats a poisonous one by mistake. It is your mission to deliver him the antidote to stop him from becoming a zombie. Other unfortunate victims who also ate poisonous mushrooms have died and returned as the living dead and will roam around Puroland. The antidote to save Pompompurin, who is on the brinks of turning into a green zombie, lies in the non-poisonous mushrooms located in 6 areas of the park.

You must survive getting infected by the zombie virus and get your hands on mushrooms. If you succeed you'll receive an exclusive Pompompurin Zombieland pin badge stating that you have cleared the mission.

You can even pick up an exclusive Zombie Purin t-shirt. These are limited in stock and can't be bought anywhere else.

Additionally, if you wear a combination of yellow and brown-coloured clothing when attending the event―which are the colours of Pompompurin―you'll get the above-pictured Zombie Purin sticker.

Full details can be found on the event's website below. Don't miss out on this creepy-cute experience this autumn.

©︎'96, '19 SANRIO