El grupo vocal de cinco miembros UNIONE ha publicado un video musical para su nueva canción Revive, que fue escrita para la próxima película de anime Code Geass: Lelouch of the Re;surrection, que se estrenará el 9 de febrero de 2019.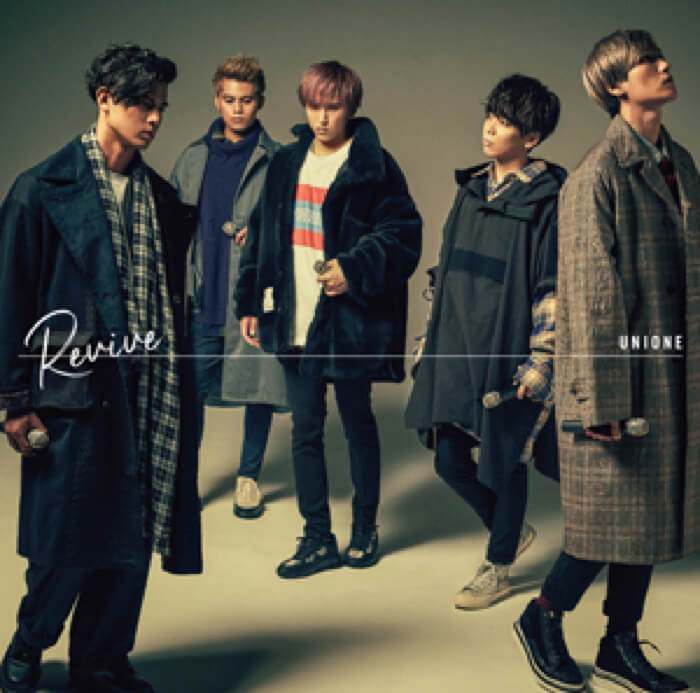 El título de la canción está relacionado con el nombre de la última adaptación cinematográfica de la franquicia de anime. Las letras fueron escritas por el miembro del grupo YUTA y hablan sobre los contratiempos y la lucha para volver a ponerse en pié de nuevo.
El video musical tiene un enfoque diferente en "resurrección" al de la película y ve a los miembros despertarse de un accidente imprevisto como zombies.
La canción completa y el video musical se lanzarán en plataformas de música y YouTube, respectivamente, el 8 de febrero de 2019.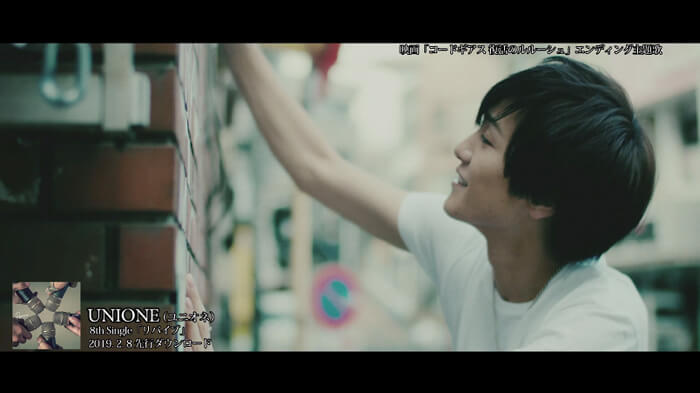 Hablando sobre el nuevo lanzamiento del grupo, el miembro YUTA hizo la siguiente declaración: "Antes de que formáramos el grupo, todos éramos amigos de la carrera y cada uno de nosotros durante el camino experimentamos contratiempos en nuestras trayectorias musicales. A pesar de eso, ninguno de nosotros nos separamos de la música y nos juntamos y formamos UNIONE. A veces nos decepcionan las palabras "los esfuerzos valen la pena", pero aún así estamos seguros de encontrarnos con nuestro camino si creemos en nuestros esfuerzos y avanzamos. De eso se trata esta canción. Al hacer el video musical dijimos que pensaríamos en hacer algo fuera de los estereotipos de los grupos vocales y haríamos algo interesante. Conversamos con ZUMI. "El director del video musical dijo que queríamos convertir la típica balada en una grandiosa historia en su cabeza. Nunca pensé que nos convertiríamos en zombis al final, pero me alegraría que la gente lo viera y lo considerara una película".
Information
UNIONE 7˚ Single – "Revive"
Fecha de lanzamiento: 13 de febrero de 2019
Primera Edición Limitada A: ¥ 1,300 (impuestos no incluidos)
Primera Edición Limitada B: ¥ 1,300 (impuestos no incluidos)
Primera Edición Limitada C: ¥ 1,300 (impuestos no incluidos)
Edición Limitada: ¥ 1,800 (antes de impuestos)
Descarga digital: https://unione.lnk.to/revive_DL
Página oficial de UNIONE: http://unioneweb.com/