Five-member vocal group UNIONE have posted a music video for their new song Revive which was written for the upcoming anime film Code Geass: Lelouch of the Re;surrection which will be released on February 9, 2019.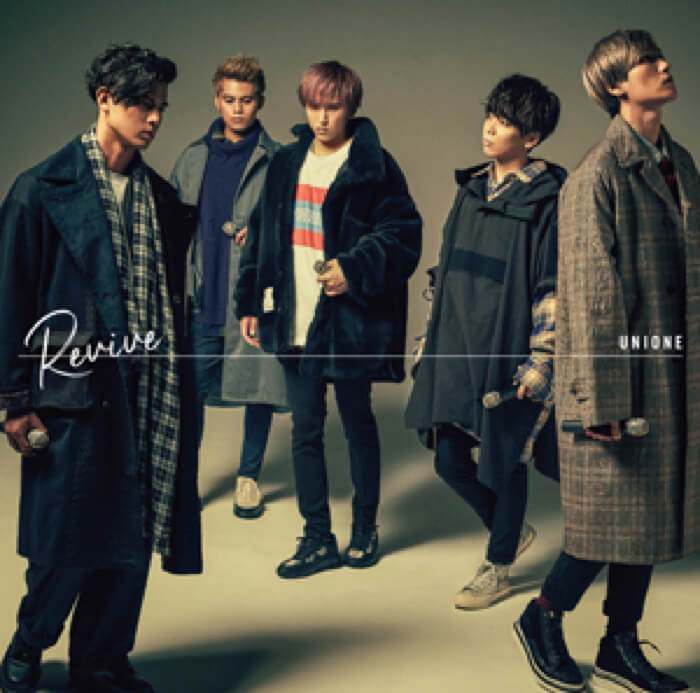 The song title ties in with the name of the latest film adaptation of the anime franchise. The lyrics were written by group member YUTA and talk about the member's setbacks and fighting them to stand up again.
The music video takes a different approach on "resurrection" to that of the film and sees the members awaken from an unforeseen accident as zombies.
The full song and music video are set to be released on music platforms and YouTube respectively on February 8, 2019.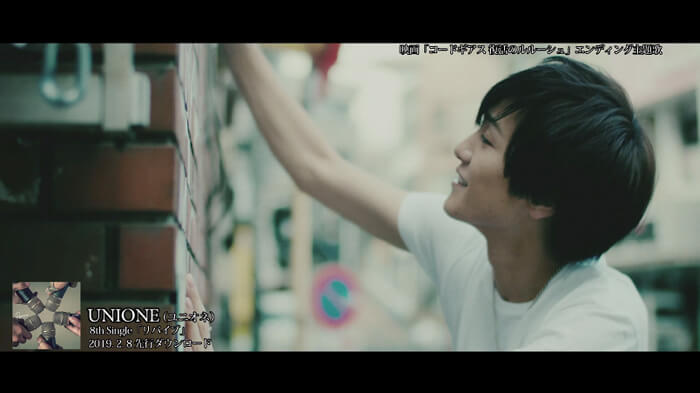 Talking about the group's new release, member YUTA made the following statement: "Before we formed as a group all of us were friends with our own music careers, but each of us along the way experienced setbacks on our musical paths. Despite that none of us could separate ourselves from music and so we came together and formed UNIONE to start walking the music of music once more. We are sometimes let down by the words 'efforts pay off,' but even so we are sure to meet that self of ours that we want to meet if we believe in our efforts and moved forward. That's what this song is about. When making the music video we said that we would think outside the box of stereotypical vocal groups and do something interesting. We conversed with ZUMI, the music video director, and said we wanted to turn the typical ballad or grandiose story on its head. I never thought we would become zombies in the end, but I will be happy if people watch and think of it as a movie."
Information
UNIONE 7th Single – "Revive"
Release Date: February 13, 2019
First Press Limited Edition A: ¥1,300 (Before Tax)
First Press Limited Edition B: ¥1,300 (Before Tax)
First Press Limited Edition C: ¥1,300 (Before Tax)
Limited Pressing Edition: ¥1,800 (Before Tax)
Digital Download: https://unione.lnk.to/revive_DL
UNIONE Official Website: http://unioneweb.com/