Abicom Design which runs businesses such as graphic design businesses in Amamishi, Kagoshima will sell a pair of colorful socks named, "Tsumugi POP Kyokyu Wata Socks 2017 Autumn/Winter Model" using the traditional patterns of "Oshima Tsumugi" from the 11th of November (Sat.) at their EC site.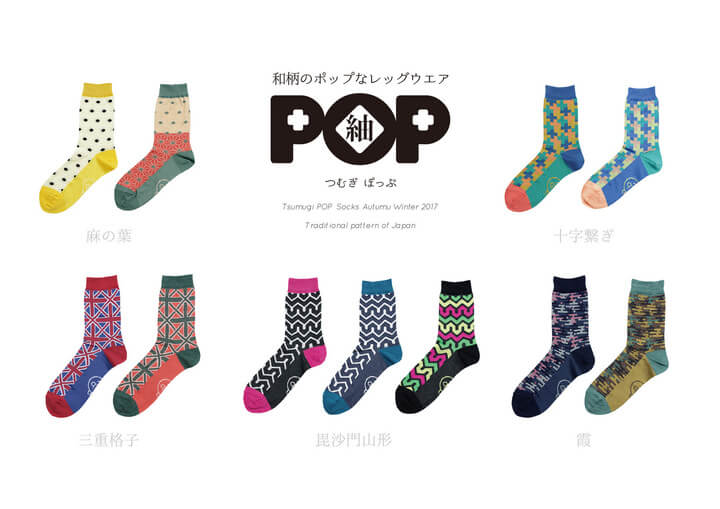 Tsumugi POP is already selling products using standard patterns of "Oshima Tsumugi" such as "Tatsugo" and "Akiina Rose." This time, they have designed colorful and pop-looking socks such as a pair of socks with the dotted Marijuana leaf pattern, a pair of socks with the union-jack styled three colored gingham pattern and a pair of socks with the dazzle painted nepheline.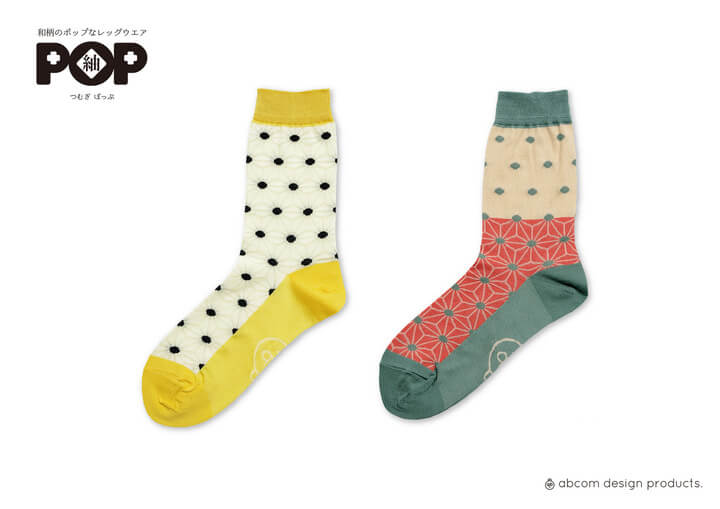 The high-quality cotton, "Masyuko" similar to Oshima Tsumigi is used as the fabric. The socks are very soft and comfortable to wear.
 "Oshima Tsumugi" is a traditional craft of Minami Oshima which is gaining high reputation because of its quality technology and its comfortableness. Why not try using these Japanese-styled socks!