ReoNa's 'Independence' by Kanzaki Elza in Sword Art Online Alternative: Gun Gale Online Now Available Digitally
Kanzaki Elza is a character and musician in the ongoing anime series Sword Art Online Alternative: Gun Gale Online.
The character has established herself as an extremely popular artist in the world of Gun Gale Online and reigns the world of the anime as one shrouded in mystery. Her song are also available for digital download here in the real world. The moment they were released digitally, there was a huge response online, with tracks even ranking top across digital platforms including iTunes.
The song Independence from the 5th episode was released on May 5, and after the end of the broadcast, it was revealed that ReoNa, a new musician, is in charge of Kanzaki Elza's singing voice. Her selection for this significant role caused excitement online the moment it was announced.
ReoNa has a beautiful and transient young-boy-like voice. Despite having not even made her debut yet, she is garnering stark attention for her voice and shadowy looks.
In episode 5.5, the full size version of Independence was broadcast. This was an unprecedented way of airing an insert song in a TV anime series, and the way it played out in the episode itself was like that of a music video, causing much praise from fans online.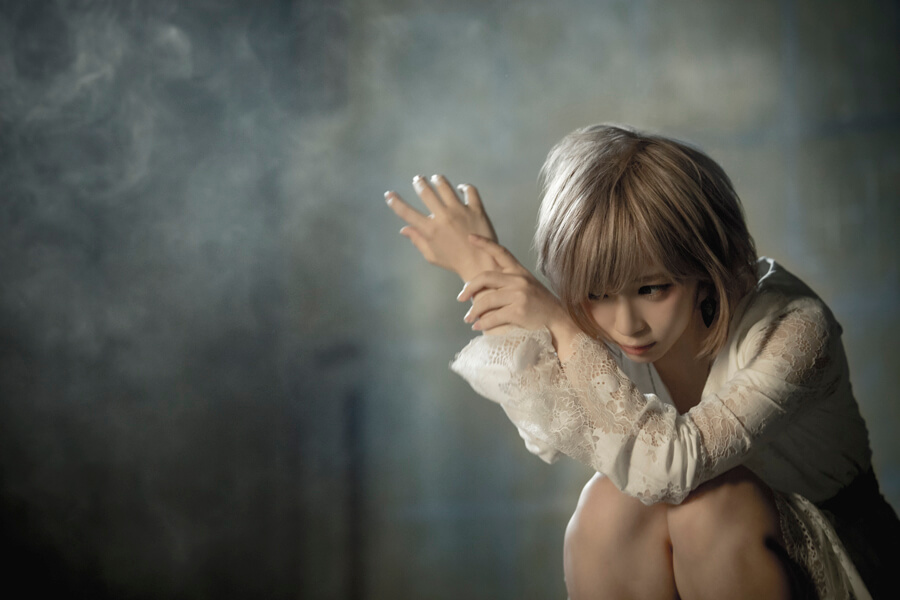 Independence was released for digital download on May 13. It changes course from what we've heard from Kanzaki Elza up to now, providing a rock and digital sound.
A mini album titled ELZA is also set for release on July 4 containing the songs we've heard up to now in the series as well as unannounced tracks.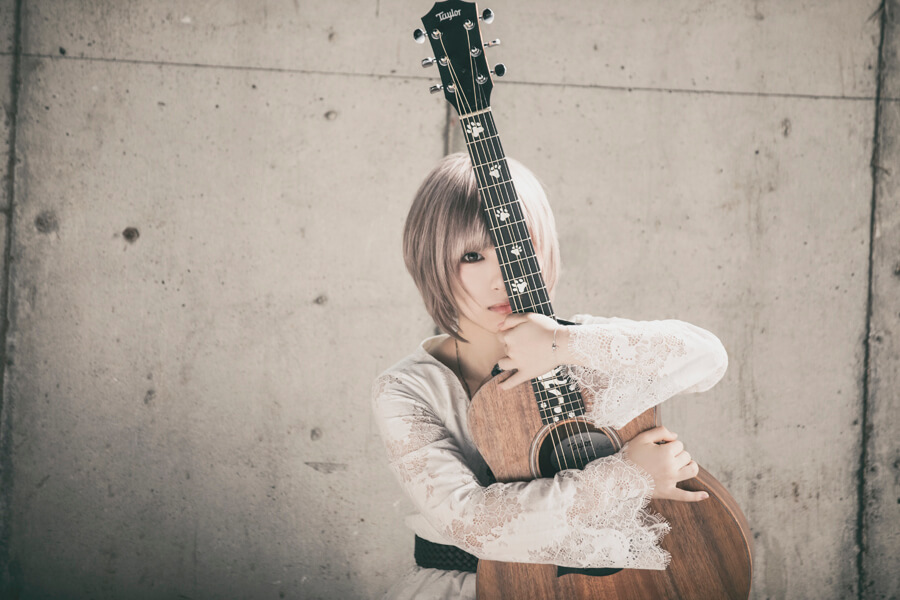 It's time to get excited about what songs Kanzaki Elza will perform next in the show, as well as ReoNa's future activity with the character.
RELATED ENTRIES
Sword Art Online: Progressive Anime Series Announced

The next chapter of the Sword Art Online anime series has been green-lit. With the completion of season two of Sword Art Online: Alicization – War of Underworld, the anime's official Twitter page and website has confirmed the adaptation of the Sword Art Online: Progressive light novels. Check out the official announcement video below.

Sword Art Online: Progressive – Anime Project Video Announcement


The six-volume Sword Art Online: Progressive is a retelling of the events from the original Aincrad arc of Sword Art Online. Further details surrounding the project have yet to be announced, so stay tuned.

© 2020 Reki Kawahara / KADOKAWA/SAO-P Project

ReoNa's Sword Art Online: Alicization – War of Underworld Song 'ANIMA' Breaks 2 Million YouTube Views

The music video for ReoNa's newest song ANIMA, which is used as the opening theme for the TV anime series Sword Art Online: Alicization – War of Underworld, has surpassed 2 million views on YouTube. The video was released on her YouTube channel on July 12, 2020 and reached 1 million views in just five days. It broke 2 million on Sunday.

ReoNa made her name known during the broadcast of Sword Art Online Alternative: Gun Gale Online in April 2018 in which she performed the singing voice of the anime's singer-songwriter character Elza Kanzaki. She also performed the Sword Art Online: Alicization ending theme song forget-me-not and the insert song Over the Rainbow in January 2019. Two years have already passed since her solo debut.

The ANIMA music video is the first from ReoNa to feature a full backing band. The high speed video also makes use of projection mapping. The full version of the music video is included on the DVD featured on First Press Limited Edition copies of the ANIMA single.

ReoNa – "ANIMA" Music Video

The song ANIMA was released on music streaming and download services on July 13 ahead of the physical single release which dropped on July 22. When the digital version came out, it immediately peaked at No. 1 on iTunes Japan in the Anime Singles category. ANIMA (Special Edition) also reached No. 1 on digital album rankings in Japan.

A special ReoNa character has also been added to the video game Sword Art Online: Alicization Lycoris for which the singer also performs its opening theme Scar/let. The game released on PlayStation 4, Xbox One, and Microsoft Windows on May 21, 2020. Her character design was conceived by abec who is also responsible for illustrations in the original Sword Art Online light novels.

ReoNa | Comment

"My heart is filled with joy at getting to sing for Sword Art Online again, a series which I cherish and became a turning point for me in my life. I hope this opening theme reaches your heart, along with the characters themselves—their trials and tribulations, the paths each of them walk, and their heart and spirit. I've also sung my first ever theme song for a video game: Scar/let, for Sword Art Online: Alicization Lycoris […]"

©2017 Reki Kawahara/KADOKAWA ASCII Media Works/SAO-A Project

©BANDAI NAMCO Entertainment Inc.

Information

ANIMA(アニマ)

Release Date: July 22, 2020

First-Press Limited Edition (CD+DVD+Photo book) VVCL1680-1681 / ¥1,600 + Tax

Limited Edition (CD+DVD) VVCL1683-1684 / ¥1,600 + Tax

Regular Edition (CD Only) VVCL1682 / ¥1,200 + Tax

Streaming Link: https://reona.lnk.to/ANIMA

ReoNa Official Website: http://www.reona-reona.com/

New Sword Art Online: Alicization – War of Underworld Final Season Trailer Released

The final season of the Sword Art Online: Alicization – War of Underworld anime series is set to begin airing on July 11, 2020. The Alicization arc began airing back in October 2018. The anime is an adaptation of the popular light novel series Sword Art Online by Reki Kawahara. A film, Sword Art Online The Movie: Ordinal Scale, was released in 2017 and earned ¥4.3 billion in the Japanese box office.

A new trailer for the final season was released on Aniplex US's YouTube channel which features the ending theme I will… by Eir Aoi. Check it out below.
©2017 Reki Kawahara / KADOMAWA ASCII Media Works / SAO-A Project

Information

I will…
Release Date: August 12, 2020
First Press Edition (CD+DVD: ¥1,800 (Before Tax) [VVCL1695-96]
Regular Edition (CD): ¥1,300 (Before Tax) [VVCL1697]
Limited Pressing Edition (CD+DVD): ¥1,600 (Before Tax) [VVCL1698-99]

Sword Art Online: Alicization – War of Underworld
Initial Broadcast: July 11, 2020

Official Website: https://sao-alicization.net/

Top 10 Manga Series From the Summer 2020 Anime List Ranked

Japanese "hybrid" bookshop honto, which is co-managed by Junkudo and 2Dfacto, has used its online and physical book sales data to rank the top 10 manga series of the current 2020 summer anime roster. Their ranking was released on July 2.

Ito (PR, honto) | Comment

"The 2020 summer anime roster is about to start. With people staying at home right now, there is more opportunity to watch anime, so there must be a lot of people looking forward to the new series coming. So we are releasing our own ranking of manga and light novels from the anime series that are airing this summer. Let's peruse series that are in the spotlight right now by dividing the ranking and the differences in age of people buying the books."

*Data is based on the sales taken from the first half of 2020

The Top 3 Series

The slapstick love comedy Uzaki-chan Wants to Hang Out! (Volume 4) by Take clocks in at number one. The series has sold over 1 million copies in Japan. The data shows that the series is most popular with people in their 30's, who rate at 41.2% of the sales. Will they be watching the anime adaptation too?

In 2nd place is Fire Force (Volume 22) which is serialised in Weekly Shonen Magazine. This series is most popular with those in their 20's. Season two of the anime series will premiere on July 5.

And in 3rd place is Sword Art Online (Volume 24), a series loved by fans the world over. This hugely popular series has sold over 20 million light novels, and is popular in all age groups, with the biggest percentage of sales going to those in their 40's at 28.2%. The first season of the anime adaptation aired back in 2012. The second half of the War of Underworld will begin on July 11.

Full Top 10 List

1st Place: Uzaki-chan Wants to Hang Out! (Volume 4)
2nd Place: Fire Force (Volume 22)
3rd Place: Sword Art Online (Volume 24)
4th Place: Kanojo, Okarishimasu (Volume 14)
5th Place: Baki Dou (Volume 5)
6th Place: Re:Zero − Starting Life in Another World (Volume 22)
7th Place: Diary of Our Days at the Breakwater (Volume 6)
8th Place: My Youth Romantic Comedy Is Wrong, As I Expected (Volume 14)
9th Place: Super HxEros (Volume 9)
10th Place: A Certain Scientific Railgun (Volume 15)

*According to honto

Information

honto Official Website

Sword Art Online: Alicization – War of Underworld's Second Ending Theme to be Performed by Eir Aoi

Japanese singer Eir Aoi's song I will… will be used as the second ending theme for the ongoing TV anime series Sword Art Online: Alicization – War of Underworld starting from April 25, 2020.


Eir Aoi's last collaboration with the Sword Art Online anime series was almost a year and a half ago when she released her song Iris which was the first ending theme for Sword Art Online: Alicization.

A new promotional video was also released for the continuation of Sword Art Online: Alicization – War of Underworld which is currently following the "Alicization Awakening" arc. The video features the debut hearing of ReoNa's new song ANIMA which will serve as the opening theme. Check it out below.


"Sword Art Online: Alicization – War of Underworld" – Final Chapter

Eir Aoi | Comment

"I was given the opportunity to sing the first ending theme 'Iris,' so I am so grateful to be on board again. The theme of this new song 'I will…' centres on being emotionally close to someone you hold dear and walking together with them. It's a ballad that unfolds into something majestic. I hope it's a song that holds close emotionally to SAO and those who watch it too."

ReoNa to Perform SWORD ART ONLINE Alicization Lycoris Video Game Opening Theme

A new trailer has been released for SWORD ART ONLINE Alicization Lycoris, an upcoming video game that's set to drop on PlayStation®4 and Xbox One on May 21, 2020 and Steam® on May 22, 2020 . It features the game's opening theme Scar/Let by ReoNa.

ReoNa has made her name known the world over in the anime community since her solo debut only one and a half years ago as the singing voice of Elsa Kanzaki in the anime series Sword Art Online Alternative: Gun Gale Online.

The new trailer gives us a peek into Medina's past and where she is headed, as well as new story content, characters, and the "Underworld," a mysterious virtual world set in the anime's Alicization arc.

Those who pre-order a copy of the digital "Deluxe Edition" of the game game will be able to play the game before its release date with "βeater's Player."

Those who pre-order any edition of the game will receive 200 SAO prepaid points (in-game currency) and 4 design contest costumes.

©2017 Reki Kawahara/KADOKAWA ASCII Media Works/SAO-A Project

ⒸBANDAI NAMCO Entertainment Inc.

ReoNa to Perform Sword Art Online: Alicization – War of Underworld Opening Theme

Despite having been just one year since her debut as a solo artist, Japanese singer ReoNa is already in the spotlight. She made her name known during the broadcast of Sword Art Online Alternative: Gun Gale Online in April 2018 in which she performed the singing voice of the anime's singer-songwriter character Elza Kanzaki. She also performed the Sword Art Online: Alicization ending theme song forget-me-not and the insert song Over the Rainbow in January 2019.

This past weekend, ReoNa performed live at LisAni! LIVE 2020 at Makuhari Messe on February 9, a song bringing together artists who perform songs for an ime series. During her performance, she announced that she will perform the second opening theme song ANIMA for the upcoming War of Underworld arc of Sword Art Online: Alicization, which will begin airing this April. This marks one year since ReoNa's song forget-me-not was used for Alicization, as well as her first performance of an opening theme.

But that's not all. She also revealed that she will perform the opening theme Scar/let for the forthcoming video game Sword Art Online: Alicization Lycoris, which is set to hit PlayStation 4, Xbox One, and Microsoft Windows on May 21, 2020. Be sure to check out the game's latest trailer.

Fans can also listen to the full version of Till the End, a song by ReoNa written to celebrate the 10th anniversary of the Sword Art Online light novel series, now streaming on Spotify. Released on Sunday, ReoNa also performed the song at LisAi! LIVE 2020.

Since her solo debut, ReoNa has already sung five songs for the Sword Art Online franchise.

In Sword Art Online's 10 years, this is the first time an artist has performed both opening theme songs for both a new anime season and video game.

We look forward to hearing ReoNa in Sword Art Online: Alicization – War of Underworld in April, and Sword Art Online: Alicization Lycoris on May 21.

ReoNa said: "Sword Art Online is an important piece of work for me; it was a turning point in my life. So to be able to sing yet another song for it fills me with happiness from the bottom of my heart. I hope that this opening theme ANIMA reaches your heart, together with the characters' heart and spirit to keep moving forward even if you stumble, or get hurt."

She continues: "I've also been given the opportunity to perform my first video game theme. 'Scar/let' for Sword Art Online: Alicization Lycoris. Take this flower as an offering as part of your bright-red burning destiny."

©Reki Kawahara/KADOKAWA ASCII Media Works/SAO-A Project

©BANDAI NAMCO Entertainment Inc.

ReoNa Set To Release Sword Art Online 10-Year Anniversary Theme Song Digitally

Since the broadcast of Sword Art Online Alternative: Gun Gale Online in April 2018, ReoNa has played the singing voice of the show's singer and songwriter Elza Kanzaki, performed the Sword Art Online: Alicization ending theme song forget-me-not and the insert song Over the Rainbow for the show's popular January season. ReoNa has even collaborated with world famous musician Daniel Powter for a live performance. Despite having been just one year since her debut as a solo artist, ReoNa is already in the spotlight.

ReoNa performed the Sword Art Online series 10th anniversary theme song Till the End, the full version of which will be released on February 9, 2020 at 24:00. You can preorder it now. Till the End was presented at a special screening event on a large four-panel screen at the Sword Art Online -Ex Chronicle- in KYOTO which took place from January 31 to February 3, 2020. If you purchase Till the End on CD, make sure to check out the pamphlet included inside which allows you to purchase official merchandise from the Sword Art Online -Ex Chronicle- in KYOTO event online. 

LiSA's Sword Art Online: Alicization – War of Underworld Ending Theme Tops Asian Music Charts

LiSA earned the title of female Japanese artist with the most downloaded track of 2019 in September for her song Gurenge which broke 300,000 downloads on September 22, 2019. The song was used as the opening theme for the TV anime series Demon Slayer: Kimetsu no Yaiba which aired from April to September. As of November 2019, the song has over 370,000 downloads, and the number claws itself closer to 400,000 everyday.

LiSA's new song unlasting is being used as the ending theme for the ongoing anime series Sword Art Online: Alicization – War of Underworld. The song received an early digital release on October 21 ahead of the single's CD release which is set for December 11. It has already topped digital music charts in Japan and overseas, including the J-pop category on iTunes in countries around Asia including Malaysia, the Philippines, Hong Kong, Taiwan, Macao, and elsewhere.

The song reached No. 1 on the the KKBOX's J-pop daily charts in Taiwan (October 23-November 3) as well as its weekly charts (October 25-31). It also made it to No. 1 on the QQ Music J-Pop weekly charts (October 24-30).

When purchasing the single at select stores in Japan, fans can receive one of the above-pictured monochrome postcards of LiSA. More details below.

Information

Unlasting (CD Ver.)

Release Date: December 11, 2019

First Press Limited Edition (CD+DVD): ¥1,600 (Before Tax) [VVCL 1580~1]

Regular Edition (CD-Only): ¥1,200 (Before Tax) [VVCL 1582]

Limited Pressing Edition (CD+DVD): ¥1,600 (Before Tax) [VVCL 1583~4]

Digital Download/Stream: https://LiSA.lnk.to/a3rAw

☆Bonus Item: LiSA Postcard

・Each music store chain stocks only 1 design

・Limited in stock so available while supplies last

・There are no other store bonuses other than this one available at the shops and online stores listed at the link below

・1 postcard per CD purchase

・Select branches not participating – please enquire in-store for more details

Participating Shops: https://www.lxixsxa.com/shoplist/191211/

LiSA Official Website: http://www.lxixsxa.com/

Sword Art Online: Alicization – War of Underworld

Initial Broadcast: October 12, 2019

Official Website: https://sao-alicization.net/

LiSA's Sword Art Online: Alicization – War of Underworld Ending Theme Single CD Covers Unveiled

LiSA's new song unlasting is being used as the ending theme for the ongoing anime series Sword Art Online: Alicization – War of Underworld. The song has received an early digital release on October 21 ahead of the single's CD release which is set for December 11. It has already topped digital music charts in Japan and overseas, including the J-pop category on iTunes in countries around Asia including Malaysia, the Philippines, Hong Kong, Taiwan, Macao, and elsewhere.

Regular Edition CD Cover

First Press Limited Edition CD Cover

The CD covers for the physical release of unlasting have been showcased. This will be LiSA's 16th single.

To date, the majority of the visual work for LiSA's releases have been colourful with a pop aesthetic, but she has turned that on its head this time with a monochrome concept for Regular Edition copies. First Press Limited Edition copies come with a simple cover with just the song title while Limited Pressing Edition copies feature an illustration from the anime series.

First Press Limited Edition

The anime edition also comes with a mini poster of the CD cover.

LiSA's website has undergone a revamp for the release of unlasting, so be sure to check it out at the link below.

Information

Unlasting (CD Ver.)

Release Date: December 11, 2019

First Press Limited Edition (CD+DVD): ¥1,600 (Before Tax) [VVCL 1580~1]

Regular Edition (CD-Only): ¥1,200 (Before Tax) [VVCL 1582]

Limited Pressing Edition (CD+DVD): ¥1,600 (Before Tax) [VVCL 1583~4]

Digital Download/Stream: https://LiSA.lnk.to/a3rAw

LiSA Official Website: http://www.lxixsxa.com/

LiSA's Sword Art Online: Alicization – War of Underworld Ending Theme Single Photos Released

LiSA earned the title of female Japanese artist with the most downloaded track of 2019 last month for her song Gurenge which enjoyed over 300,000 downloads. The song was used as the opening theme for the TV anime series Demon Slayer: Kimetsu no Yaiba which aired from April to September.

LiSA is now performing the ending theme unlasting for the anime series Sword Art Online: Alicization – War of Underworld which began airing on Monday (October 21). The song has received an early digital release ahead of the single's CD release which set for December 11. It also dropped on Monday and has already topped music charts in Japan and overseas, including the J-pop category on iTunes in countries around Asia including Malaysia, the Philippines, Hong Kong, Taiwan, Macao, and elsewhere.

unlasting is also now available to listen to on streaming services including Spotify. That song alongside Gurenge and others have found themselves placed amongst many playlists.

New photos of LiSA for the promotion of the unlasting single were also released (pictured above), featuring a profile shot of LiSA inspired by the lo-fi ballad title track.

Info surrounding the CD cover(s) and music video will be released in the near future, so stay tuned.

Information

Unlasting (CD Ver.)

Release Date: December 11, 2019

First Press Limited Edition (CD+DVD): ¥1,600 (Before Tax) [VVCL 1580~1]

Regular Edition (CD-Only): ¥1,200 (Before Tax) [VVCL 1582]

Limited Pressing Edition (CD+DVD): ¥1,600 (Before Tax) [VVCL 1583~4]

Digital Download/Stream: https://LiSA.lnk.to/a3rAw

LiSA Official Website: http://www.lxixsxa.com/

Concert Review: ReoNa Announces 2020 Japan Tour at Zepp Tokyo Grand Finale Show

ReoNa turned 21-years-old on Sunday (October 20), and on the same day, she graced Zepp Tokyo with her first-ever solo performance there entitled ReoNa ONE-MAN Live "Birth 2019". The show was the grand finale to her "Colorless" tour―also standing as her first nationwide tour―and enjoyed a sold-out venue of 2,700 screaming fans.

As the crowd waited in anticipation of the birthday girl's entrance, a chorus of tranquil classical music enchanted the floor, something which has become a staple at ReoNa's solo shows. The stage sat below a chandelier, and the stage basked in colourful lights, signifying the rebirth of a new ReoNa who has just wrapped up her "Colorless" tour. The music shifted all of a sudden, and more light rained down, signalling the beginning of the incredible night. The crowd waited with bated breath, and the sound of a piano reverberated throughout the room before ReoNa finally revealed herself. The first song she sang as her 21-year-old self to open the night was Kaibutsu no Uta. This track is special for the fact that it was the first original single to be released by ReoNa as an artist.

Original because ReoNa's music career began when she performed the singing voice for Kanzaki Elza in the anime series Sword Art Online: Gun Gale Online. The singer performed over a two-hour set for fans which was comprised of both original songs, songs as "Kanzaki Elza starring ReoNa," as well as a cover of Bad Day by Daniel Powter. It was her longest show to date.

The set was built on the set list for her "Colorless." Tracks included a special strings arrangement of ALONE, as well as a very special version and first-ever performance of the Sword Art Online 10th anniversary theme song Till the End for which a chorus team of 12 people helped sing, and for which a fragrance was sprayed throughout the room.

From the moment ReoNa stepped out onto the stage until the curtain call, herself and the audience were 1-on-1. She expressed her heartfelt at the end of the night with a deep bow, which fans responded to with a roaring round of applause.

At the end of this incredibly successful night, ReoNa announced an all-new solo tour entitled "A Thousand Miles" which will begin in February 2020. The tour will take her to all of the Zepp venues across Japan. Pre-sale tickets for this all-seating-reserved tour now available on ReoNa's official fan club accessible via her website.

photo by 山本哲也

Information

ReoNa ONE-MAN Concert Tour 2020"A Thousand Miles"

■Dates/Venues

・February 29, 2020 @ Sendai GIGS (Miyagi Prefecture)

OPEN 17:15 / START 18:00 Enquiries: 022-217-7788 (Kyodo Tohoku)

・March 5, 2020 @ Landmark Hall (Kanagawa Prefecture) *Girls-only concert

OPEN 18:30 / START 19:00 Enquiries: 03-5720-9999 (Hot Stuff Promotion)

・March 8, 2020 @ Zepp Sapporo (Hokkaido)

OPEN 17:15 / START 18:00 Enquiries: 011-623-5555 (Mount Alive)

・March 14, 2020 @ Zepp Fukuoka (Fukuoka Prefecture)

OPEN 17:15 / START 18:00 Enquiries: 0570-09-2424 (Kyodo West)

・March 20, 2020 @ Zepp Nagoya (Aichi Prefecture)

OPEN 17:15 / START 18:00 Enquiries: 052-320-9100 (Sunday Folk Promotions)

・March 21, 2020 @ Zepp Namba (Osaka)

OPEN 17:00 / START 18:00 Enquiries: 06-6341-3525 (Yumebanchi)

・March 27, 2020 @ Zepp Tokyo (Tokyo)

OPEN 17:00 / START 18:00 Enquiries: 03-5720-9999 (Hot Stuff Promotion)

Fan Club Pre-Sale Tickets

Running: October 20, 2019 at 20:00 (JST) – October 30, 2019 @ 23:59 (JST) *Up to 2 tickets per person

Purchase: http://reonafc.com/

ReoNa Official Website: http://www.reona-reona.com/