Top Places to Drink in Japan: 2018 Ranking Announced by HOT PEPPER
HOT PEPPER is a coupon magazine packed full of information on where to get the best for your money in Japan.
The magazine held a survey on locations through the Kanto and Kansai regions of Japan that people most want to drink at. The results are finally in―here's the list for 2018.
Top 10 – "Top Drinking Locations – 2018: Kanto Area"
1st Place: Shinjuku – 768 votes
2nd Place: Ginza – 736 votes
3rd Place: Ebisu – 489 votes
4th Place: Ikebukuro – 475 votes
5th Place – Shimbashi – 472 votes
6th Place: Yokohama – 449 votes
7th Place: Kichijoji – 407 votes
8th Place: Around Tokyo Station – 405 votes
9th Place: Ueno – 376 votes
10th Place – Roppongi 370 votes
The top batter this year in the Kanto area is Shinjuku. Since the opening of NEWoMan ni 2016, Tokyo's special ward has built a stylish image for itself, and its level of convenience has upgraded with the introduction of quadruple tracks on the Odakyu Lines. These are some of the causes for its first place ranking. Shinjuku also boasts a wide range of shops from high end expensive stores to more affordable and reasonable ones. Its ability to be a place where people of any age and gender can enjoy themselves is the secret to its popularity and success.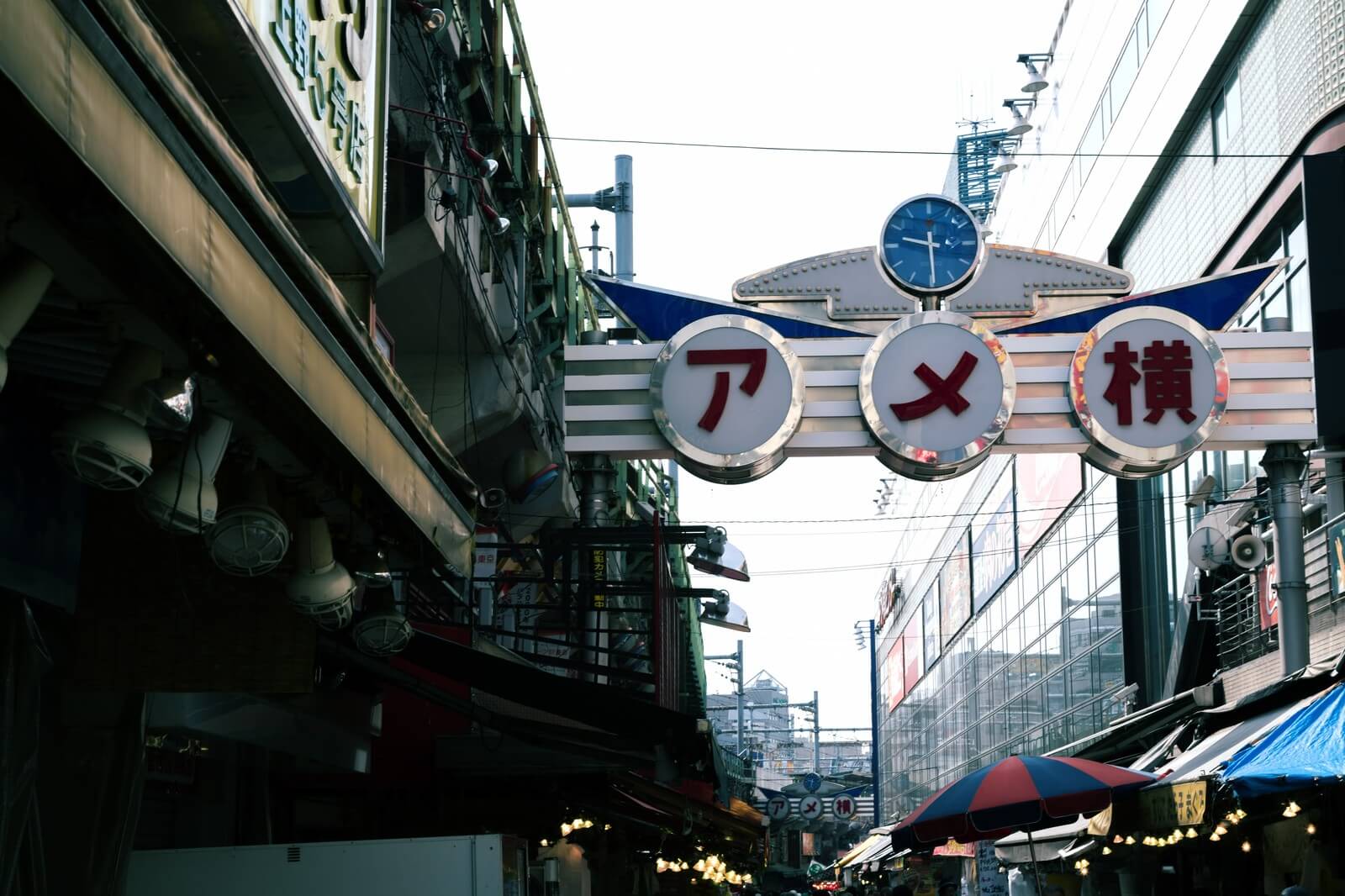 Several places from last year ranked again which are known for being cheap to get drinks, including Ebisu in 3rd place, Ikebukuro in 4th place and Ueno in 9th place. It's not just the cool and hip places to drink that are popular with people – the more old-fashioned ones are popular too, and the wards and towns listed are home to them.
Top 10 – "The Places I Want To Drink At – 2018: Kansai Area"
1st Place: Umeda – 1066 votes
2nd Place: Around Sannomiya Station – 526 votes
3rd Place: Namba – 371 votes
4th Place: Kawaramachi – 341 votes
5th Place: Ohatsu Tenjin – 243 votes
Joint 6th & 7th Place: Shinsaibashi / Tenma – 227 votes
8th Place: Kyobashi – 213 votes
9th Place: Gion – 186 votes
Joint 10th Place: America Mura / Nishi-Shinsaibashi – 184 votes
Umeda has consistently ranked 1st place every year since the survey began in 2015. Shinsaibashi has moved up to 6th place from 11th place last year. This district has shops of all kinds and gets particularly high support from women in their 20s.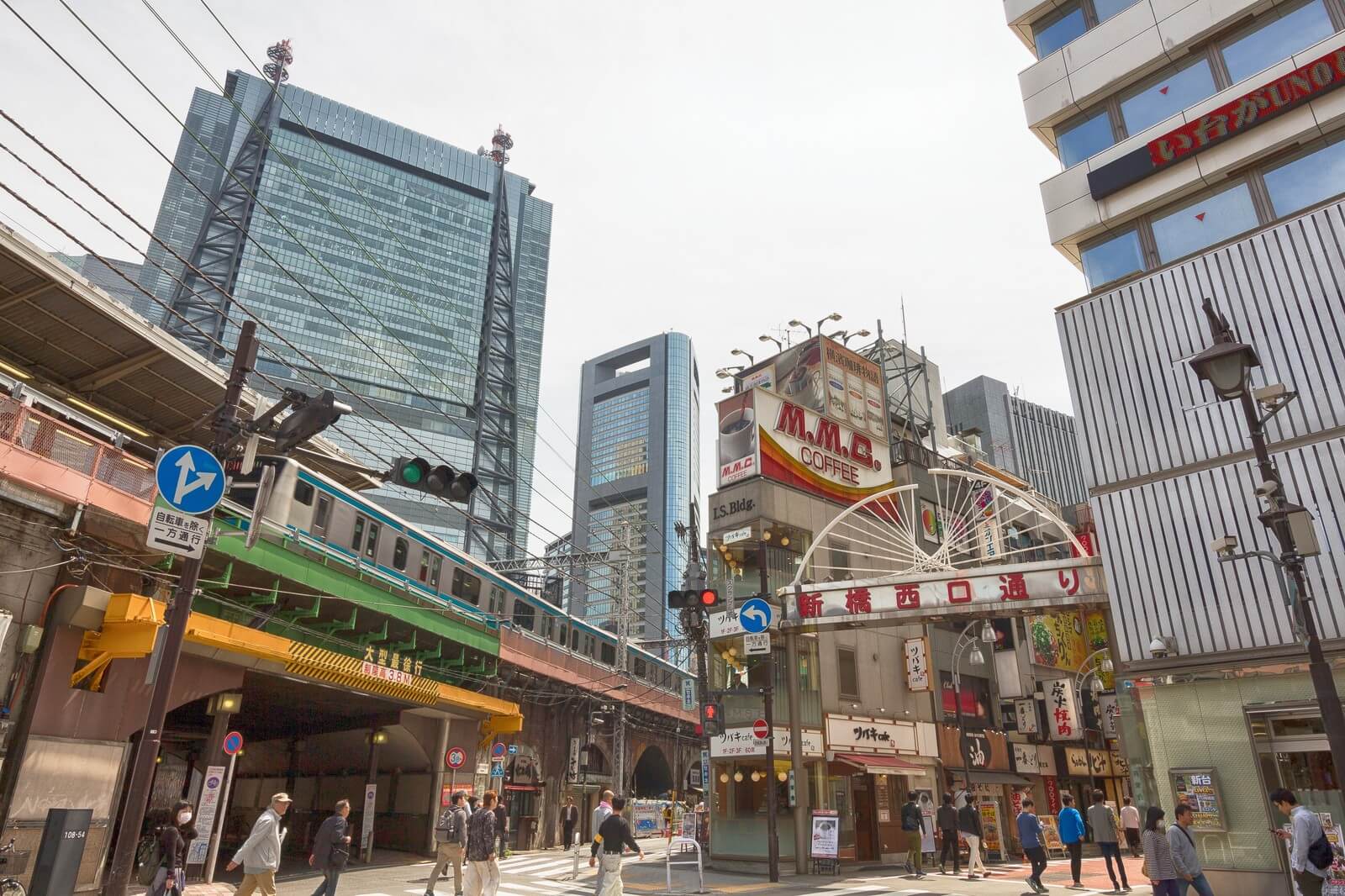 In the Best Cost Performance Location Ranking for Tokyo, Shimbashi took the top spot, a district very popular with salary men. Coming in a close 2nd was Akabane, then Ueno in 3rd.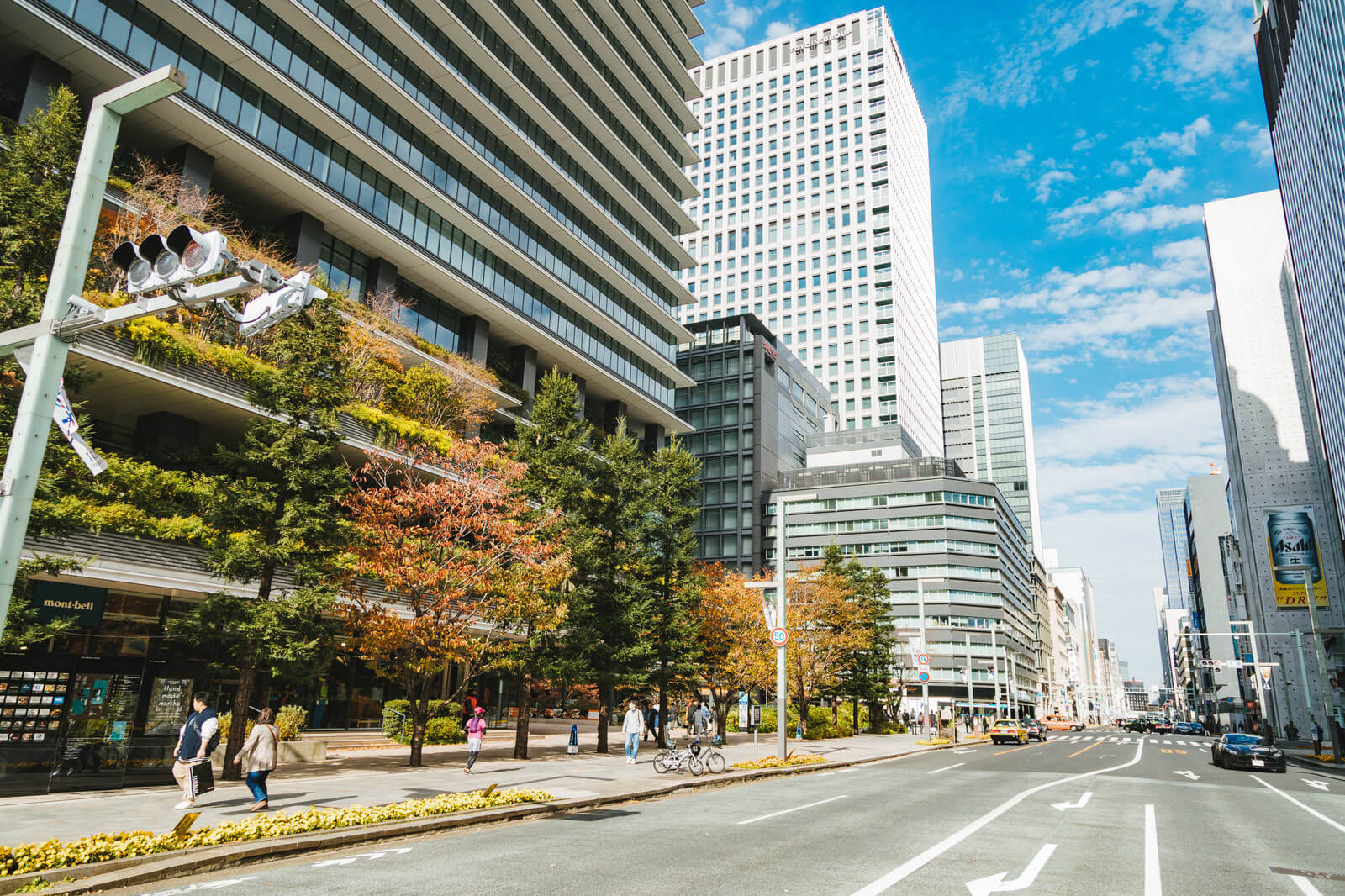 On the other hand, in the best cost performance locations for Kansai, Kyobashi ranked 1st place, also popular with salary men. In 2nd place was Shinsekai. Both places are popular areas for their large number of 'B-grade gourmet' restaurants.
If you're considering going for drinks in Japan then be sure to reference the Top Drinking Locations survey for 2018.
■Information
Top Drinking Locations – 2018
Survey Period: February 23, 2018―February 26, 2018
Sample: Men and women aged 20-50 in the Kanto and Kansai areas (Macromill, Inc.)
Participants: 4,146 People (Men: 2,074 / Women: 2,072)
Website: https://magazine.hotpepper.jp/
RELATED ENTRIES
Daruma Themed Exhibition and Auction Featuring 11 Artists Opens in Shimokitazawa

From October 13 to October 27, artists are flocking to BONUS TRACK Gallery in Shimokitazawa to display some incredible works based on daruma, a type of lucky Japanese traditional doll. These works will also be up for sale in an online auction happening during the event period!

October 2020 Exhibition

October 2020 Exhibition





The motif of BONUS TRACK is the daruma, which are seen as symbols of perseverance and good luck in Japanese culture. This marks the third time that artists have been invited to create and sell their daruma-inspired works.

20% of the final bid price for each piece will be donated to various organizations. 30% will be given to the venue, while 50% will be given to the artists themselves. 

During the first event, donations went towards the Nippon Foundation's Emergency Relief Fund for Coronavirus. Other organizations supported include the Kitazawa Osekkai Club, a group involved in PTA and youth committee activities in the area, and Peace Wanko Japan, a dog protection organization in Hiroshima. 

Tokyo Mega Illumination at Tokyo City Keiba to Collaborate with NAKED for AR Experience

2021 marks the fourth year that the Oi Racecourse, also called Tokyo City Keiba, will be bathed in a sea of over eight million colorful lights! The Tokyo Mega Illumination is back from October 16, 2021, until April 10, 2022, and features a water fountain show synchronized to music, a 100-meter tunnel covered in twinkling lights, and more. This year, in the Twinkle area of the event, guests can enjoy various AR illuminations created as a collaboration with NAKED, a creative production company headquartered in Shibuya. The NAKED BIG BOOK interactive experience will also welcome visitors to enjoy a projection mapping experience like no other.

NAKED BIG BOOK

Pergola (Interactive)

Illuminated Logo

AR Horse Camera Filter

AR Lights
Limited-Time Area: Tree Playing with Lights (Lawn Area)

NAKED's most popular work, NAKED BIG BOOK, utilizes projection mapping to allow guests to turn the pages of a giant book and experience a unique world separate from their own. Using web filters and AR, guests can also see the object as a pop-up picture book! 

During this special collaboration held on a horse racing track, visitors can also see a giant white horse in AR as they explore the grounds. Colorful horseshoes and stars will pop up from people's footprints, and the sound of visitors' steps will take on the sound of a horse's hooves instead. Be sure to make some memories by snapping commemorative photos with themed filters during the event!

Information

Tokyo Mega Illumination 2021-2022

Open: 

October 16, 2021 – April 10, 2022

Open Saturday and Sunday throughout October (Closed October 31)

Open Daily from November 1, 2021 – January 10, 2022 (Closed on Race Days and January 1)

Open Friday, Saturday, Sunday, and Holidays from January 11, 2022 – April 10, 2022 (Closed April 1)

Tickets are sold for the following week. New tickets for the following week go on sale each day at 0:00. 

Tickets: https://www.asoview.com/channel/tickets/gCscCKZ8EA/

Official Site: https://www.tokyomegaillumi.jp/

Machida City Museum Hosts Looking at Prints: Techniques, Expressions and Histories Exhibition

The Machida City Museum of Graphic Arts in Machida, Tokyo, is currently holding the Looking at Prints: Techniques, Expressions, and History exhibition until December 5, 2021. Featuring over 130 prints created with a large variety of techniques, guests can take a deep dive into how each piece of art was made. 

An Up-to-Date Parody of the Four Classes – Utagawa Kunisada. 1857. Letterpress, wood, multi-color printing. 

Artists featured in the exhibition have used many different techniques to create their masterpieces, including woodblocks, copper plates, lithographs, and stencils. The main exhibit introduces famous printmakers such as Albrecht Durer, Pablo Picasso, and Shiko Munakata, but also a number of lesser-known artists who utilized less traditional techniques. All explanations are in an easy-to-understand manner, so why not come learn about art in Tokyo? 

Information

Looking at Prints: Techniques, Expressions, and Histories

Running: Until December 5, 2021 (Closed Mondays)

*Contents will undergo partial changes throughout the exhibition. 

Hours: 

Weekdays – 10:00 AM until 5:00 PM

Weekends/Holidays – 10:00 AM until 5:30 PM

*Last admission 30 minutes before closing. 

Address: Machida City Museum of Graphic Arts (4-28-1 Haramachida, Machida, Tokyo)

Official Site: http://hanga-museum.jp/

Sumikko Gurashi Themed Cafes Open in Tokyo, Osaka, and Aichi to Commemorate Second Theatrical Movie

To commemorate the release of the their second movie, 'Sumikko Gurashi: Aoi Tsukiyo no Mahou no Ko,' Sumikko Gurashi will be opening the limited-time 'Night Party with Sumikko' cafe in Osaka on October 20, Tokyo on October 21, and Aichi on November 11.

 

(Advance Reservation Benefit Only) Original Invitation with Postcard (Five types)

Menu

Tokage's Night Party Curry: ¥1,430 (Tax Incl.)

Shirokuma's Warming Hot Rice Casserole: ¥1,430 (Tax Incl.)

Five's Recommended Children's Lunch: ¥1,650 (Tax Incl.)

Magician's Party ~Açai Bowl~: ¥1,430 (Tax Incl)

Aoi Tsukiyo's Fruit Punch: ¥1,100 (Tax Incl.) + ¥220 for one mini ice cream

Sumikko's Pudding Ice Cream: ¥880 each (Tax Incl.)

Starry Drink: ¥990 each (Tax Incl)

Dolomite Coaster

Hot Café Au Lait: ¥880 (Tax Incl.)

Original Goods

Acrylic Keyholder (Random out of five): ¥770 (Tax Incl.)

Phosphorescent Sticker (Random out of eight): ¥605 (Tax Incl.)

Acrylic Stand (Random out of five): ¥880 (Tax Incl.)


Muddler (Three types): ¥1,100 each (Tax Incl.)

Mug Cup: ¥1,980 (Tax Incl)

Purse: ¥1,100 (Tax Incl.)

Fluorescent Pen Set: ¥1,100 (Tax Incl.)

A5 Clear File Duo: ¥605 (Tax Incl.)

Bandanna: ¥1,870 (Tax Incl.)

The Sumikko Gurashi characters are beloved by both adults and children for their gentle touch and tone. Their first movie, 'Sumikko Gurashi Tobidasu Ehon to Himitsu no Ko' was released in November 2019 and received great popularity. The sweet story of the Sumikko's adventures through a story-book world attracted over 1.2 million viewers across Japan.

The heartwarming cafe menu includes "Tokage's Night Party Curry," "Shirokuma's Warming Hot Rice Casserole," Five's Recommended Children's Lunch,""Magician's Party ~Açai Bowl~," "Aoi Tsukiyo's Fruit Punch," "Starry Drink," and more. The cute, Instagrammable dishes feature the characters who feature in the movie, which tells a mysterious story that begins under a blue moon in the Sumikko's hometown. A lineup of limited edition goods and perks will also be available, adding to the movie excitement.

 

Enjoy a cute, social-media friendly meal and original merchandise at the exciting Sumikko Gurashi cafe!

©2021 Japanese Sumikko Gurashi Association Film Club

Information

Sumikko Gurashi Cafe

Date/Store

Tokyo: BOX cafe&space Tokyo SolaMachi (Previously TOKYO BOX cafe&space Tokyo SolaMachi)

October 21 ~ December 5 2021

1-1-2 Tokyo Sky Tree Town Solamachi 1F, Oshiage, Sumida-ku, Tokyo

Shinsaibashi, Osaka: kawara CAFE&DINING Shinsaibashi

October 20 ~ December 5 2021

1-4-3 Shinsaibashi OPA 9F, Nishishinsaibashi, Chuo-ku, Osaka City, Osaka

Aichi & Nagoya: BOX cafe&space Nagoya LACHIC 1F (Previously NAGOYA BOX cafe&space A) 

November 11 ~ December 12 2021

3-6-1 LACHIC Basement 1F, Sakae, Naka-ku, Nagoya City, Aichi

Reservation Fee: ¥650 (¥715 incl. tax) *Reservation comes with benefits *Up to four seats can be reserved per application.

Cafe Online Shop opens November 11 12:00 until December 12 at 23:59

Reservations & Official Site: https://sumikkogurashi-movie-cafe.jp 

Official Twitter: https://twitter.com/cafe_sumikko 

Online Shop: https://sumikkogurashi-movie-cafe.jp/online_store 

Popular SNS Character 'BLUE HAMHAM' has Landed at Hanshin Umeda, with New Limited Items

BLUE HAMHAM, a character by animator Arimura Taishi, will be featured at the 'BLUE HAMHAM POP UP SHOP -AUTUMN PLANET-,' open from October 8 until October 19 at Hanshin Umeda.  

Limited Goods

Event Limited T-Shirt (Size: M/L Colors: BLACK/WHITE): ¥4,400


Event Limited Sticker: ¥385



Event Limited Acrylic Stand: ¥1,320



Event Limited Keychain: ¥935

Novelties

Customers who spend over ¥6,000 will receive a free special shopping bag.

 

The event, which will be held in the newly opened Riakuro EVENT SPACE floor following the Umeda store renewal, will have four one meter-tall 3D BLUE HAM HAM statues greeting customers as they enter the store, each wearing adorable matching mufflers. There will be 15 new Autumn/Winter products overall, including T-shirts and stickers featuring artwork by creator Arimura Taishi. The BLUE HAMHAM muffler will also be available to purchase.

Customers who spend over ¥6,000 instore will receive a limited edition shopping bag for free! Not only that, customers who add the Official Hanshin Umeda LINE account will receive a coupon, while the first 200 customers will also receive an additional event-original postcard.

 

Popular animations will be looped on retro-themed TV monitors, allowing visitors to immerse themselves in the world of 'BLUE HAMHAM.' Be sure to check out this limited shop and the new Autumnal character designs! 

*Images are samples and may differ in real life.

©CHOCOLATE Inc.

Information

BLUE HAMHAM POP UP SHOP -AUTUMN PLANET-

Duration: October 8 2021 ~ October 19 2021 (Scheduled)

Location: Hanshin Umeda 4F Riakuro EVENT SPACE (13-13 Umeda 1-chome, Kita-ku, Osaka City, Osaka)

Official Site: https://bluehamham.com/ 

Hotel New Otani Osaka Offering Halloween Plans for a Limited Time

For those looking for a safe getaway for Halloween, Hotel New Otani Osaka is offering a limited-time room plan allowing guests to enjoy a selection of scrumptious and spooky dishes in the privacy of their hotel room. A bottle of very photogenic blue sparkling wine will also be served!




The menu includes a pumpkin quiche and mini-burgers, along with mummy-themed sausage pie rolls, black pasta with squid, and plenty of other treats to tantalize your taste buds. 

Enjoy a toast with the lively La Vague Bleue sparkling wine from France, offering a dry and refreshing taste perfect for pairing with food. Room service will be available to serve plenty of other drink items, including wine and cocktails!

Exclusive to the Halloween plan, a slightly terrifying sweets plate is available, featuring pumpkin mont blanc, bat-shaped cookies, eyeball blancmange, and more! If a Halloween getaway isn't in the cards this year, enjoy this completely private party in a luxurious hotel room instead! 

Changes Made to November's OMNIBUS Music Festival in Tokyo

As part of the Tokyo Art & Live City project, the OMNIBUS music festival will take place on November 6 and 7 in Japan's capital. Rather than being held at Shinjuku Central Park, the November 7 concert will now take place at Hulic Hall Tokyo. Originally, this concert was named The Park #Assembly, though this has now been changed to The Hall #Space. For those holding tickets with the original name, don't worry–your ticket will still be valid at the new venue. 

Those who want a refund due to the venue change should head to the official website by October 9. The November 6 concert titled The Circuit #Excursion will be held as scheduled. 

Additional tickets for the festival went on sale on October 2, 2021. Schedules for the events will be released soon, so stay tuned for more details!

Information

OMNIBUS

The Circuit #Excursion 

When: November 6, 2021 / Venue Opens at 12:00, Show Starts at 12:30

Locations: Shinjuku ACB HALL / Shinjuku Marz / Shinjuku Marble / Shinjuku Motion / Shinjuku Zirco / Shinjuku Red Cross / Shinjuku ReNY

Performers: asobi, Wez Atlas, ODD Foot Works, Campanella, kiki vivi lily, Kvibaba, Kai Kubota, Kuro, (sic)boy, SUKISHA, Suzuki Mamiko, Sleepless Sheep, Saboten, sooogood!, dongurizu, PEAVIS, VivaOla, YOSA&TARR, YonYon, and more

The Hall #Space

When: November 7, 2021 / Venue Opens at 15:30, Show Starts at 16:30

Location: Hulic Hall Tokyo 11F (2-5-1 Yurakucho Center Building, Yurakucho, Chiyoda-ku, Tokyo)

Performers: Sohei Oyamada, GLIM SPANKY (Acoustic ver.), Koji Shimotsu, and more

Tickets: 

Lawson Ticket: https://l-tike.com/omnibus/ (L Code: 74447)

Ticket Pia: https://w.pia.jp/t/omnibus/ (P Code: 203-026)

Official Site: https://omnibus-tokyo.com/

#GucciGardenArchetypes Exhibition Held for Brands 100th Anniversary, Explores Brands' Archetypes and Vision

To celebrate the brand's 100th anniversary, Gucci will be hosting the 'Gucci Garden Archetypes' exhibition in Tennozu, Tokyo, between September 23 and October 31. The exhibition reflects the vision, aesthetics, and inclusive philosophies of creative director Alessandro Michele, as shown through advertising campaigns throughout his years in the position.

  

An Archetype refers to something that many things have been based on, and Gucci's advertisement campaigns are exactly that – the Archetype to Gucci's world.

The exhibition features astronauts, aliens, horses, angels, and more motifs that were featured in venues throughout the world, from Tokyo to Los Angeles, and even Paris' May Revolution in 1968. Visitors are whisked away on a spectacular journey through Alessandro Michele's kaleidoscopic vision. You will also discover the music, art, journeys, and pop culture that inspired Gucci's campaigns.

 

Exhibition director Alessandro Michele spoke, saying "I thought it would be interesting to invite people to join me on this six year journey, experiencing a dazzling world of fantasy and surprises. From there, I decided to create an immersive world that people could jump into through the advertisement campaigns. After all, it is the campaigns that best represent my vision." 

The exhibition is made up of multiple spaces built using cutting-edge technology, sophisticated craftsmen, and innovative interior design. The studio was designed by Archivio Personale, who has transformed Alessandro Michele's vision into a narrative space. 

As you enter the venue, you'll discover a control room, seemingly behind the scenes of the first exhibition as photos of Michele's campaigns are projected onto screens. Each room is based on a different theme, connected by aisle to recreate the diverse and wonderful world of Gucci's campaigns.

The Gucci Beauty room is full of screens at different angles, each showing footage from a lipstick collection campaign with the phrase "for the bold, the bright, and the beautiful." The room dazzles those entering with the smile of punk singer Dani Miller, which is said to have overturned beautify standards in the cosmetics industry.

 The Gucci Bloom room is a floral paradise with its rich, floral scent. This campaign featured actress Dakota Johnson, feminist artist and photographer Petra Collins, and Hari Nef, a transgender actress and model, as the protagonists, each hiding away in an imaginary hidden garden. The three charismatic and unconventional women perfectly reflect Michele's vision of modern femininity.

The 2018 pre-fall collection campaign paid homage to the young people who participated in Paris' May 68 movement to mark the 50th anniversary of the event, using graffiti to add depth to the atmosphere. 

The room featuring the 2018 Spring/Summer campaign features visuals by Ignashi Monreal, who is known for his elaborate and expressive artwork, covering the walls and ceiling with a giant mural.

The room for the 2016 Fall/Winter collection takes you to Tokyo, using thousands of sequins across the walls to recreate Tokyo, a city that shines even at night. Meanwhile, the 2017 Fall/Winter room will take you all the way to space, with otherworldly creatures, aliens, and astronauts, all introduced in a Natural History Museum inspired diorama style.

The 2018 Fall/Winter room reflects the world of an eccentric collector, with shelves covering the walls from floor to ceiling. There are countless collectors items, with cases of butterflies, cuckoo clocks, colorful plushies, and even a number of Gucci GG Marmont bags. There are even set spaces, such as the  2016 Spring/Summer campaign which was set in the toilets of a 1980's club in Berlin and the luxurious modern villa from the "Party of a Lifetime" cruise collection campaign in 2020. Head behind the scenes and traverse deeper into this maze-like space, riding the Los Angeles subway to return to Alessandro Michele's very first campaign in 2015 Fall/Winter.

Lose yourself in the world of Gucci's advertising campaigns with this immersive space!

Images Courtesy of Gucci

Information

GUCCI GARDEN ARCHETYPES

Address: B&C HALL・E HALL 2-1-3, Higashi Shinagawa, Shinagawa-ku, Tokyo

Duration:  September 23 ~ October 31

Opening Hours: 11:00 ~ 20:00 (21:00 on Fri, Sat.) ※Last admissions are 30 minutes before closing.

Entry: Free, reservation required. Reservations can be made via the Official Gucci LINE account.

Official Site: www.gucci.com

Universal Studio Japan to Expand Super Nintendo World with Donkey Kong Area

Since opening in March, Super Nintendo World at Universal Studios Japan has caught the world's attention, leading global game fans to pray even harder for Japan to reopen for tourism. Now, the park is scheduled to level up with a new Donkey Kong-themed area scheduled to open in 2024. 

Currently, Super Nintendo World is filled with Mario-inspired attractions, dining options, and shops, recreating some of the most memorable parts of the franchise in a larger-than-life way. The new Donkey Kong area will feature a roller coaster and more interactive experiences, as well as themed merchandise and food options. Guests will be able to walk through lush jungles, where Donkey Kong and his friends live. The creation of the new area will more than double the size of Super Nintendo World. 

Launched as an arcade game by Nintendo in 1981, Donkey Kong quickly took the world by storm, with games continuing to be released on Nintendo systems from the SNES to the Nintendo Switch. As of March 2021, the series has sold over 65 million units worldwide.

Comment from Nintendo's Shigeru Miyamoto

"I am very happy to be able to make the world of Donkey Kong a reality following the world of Mario. I am looking forward to creating a thrilling Donkey Kong experience with the amazing team at Universal. It will take some time until it is completed, but it will be a unique area for not only people who are familiar with Donkey Kong games but for all guests."

WIZARDING WORLD and all related trademarks, characters, names, and indicia are © & ™ Warner Bros. Entertainment Inc. Publishing Rights © JKR. (s21)
Minions and all related elements and indicia TM & © 2021 Universal Studios. All rights reserved. TM & © Universal Studios & Amblin Entertainment. TM & © Universal Studios. All rights reserved. © Nintendo

Second Tom & Jerry Cafe Opens in Tokyo and Osaka for Limited Time Only

Did you know that 'Cheese Day' takes place every year on November 11? To commemorate this tasty holiday, the second Tom & Jerry cafe will open for a limited time in Tokyo and Osaka, selling a variety of themed goods and original merchandise. 

Original Postcards (4 varieties), given to guests who purchase advance tickets

Menu

Jerry Cheese Omurice

BOOM! Macaroni & Cheese Burger

Rolling Meatball Pasta

Jerry and Tuffy Tiramisu

CHASE! Cheese Set 

BE HAPPY Cheesecake Parfait

Tom's Little Cake Plate

Jerry's Little Cake Plate

Tom's Cream Soda 

Jerry's Cream Soda 

Cheese Cream Tea

Tom and Jerry Cafe Latte  

Original Merchandise

Sticker (6 varieties, random)

Acrylic Charm (6 varieties, random)

Acrylic Magnet (5 varieties, random)

Acrylic Pin (5 varieties, random) / Clear Folder

Memo Pad with Case / Tote Bag 

Handkerchief / Mug

The animated Warner Bros. series Tom & Jerry celebrated 80 years in 2020 and became a fast favorite with kids. Tom the Cat and Jerry the Mouse are the perfect slapstick duo, and even after so many decades, the two characters still have plenty of fans. 

The first Tom & Jerry cafe was open from March until May 2021 to celebrate the release of the Tom & Jerry film. Due to an overwhelmingly positive response, the cafe is back with an updated menu and new goods!

The new menu includes a Macaroni and Cheese Burger inspired by the bulldog Spike, Meatball Pasta inspired by the diaper-wearing Toffee, a gorgeous cheese set, and character-inspired drinks. Popular at the previous cafe, the Omurice and Tiramisu are making a comeback. The space will be decorated with tons of cute and colorful character art, so don't miss out!

TOM AND JERRY and all related characters and elements © & ™ Turner Entertainment Co. (s21)

Information

Tom & Jerry Cafe

Shinjuku, Tokyo: 

Address: BOX cafe&space LUMINE EST Shinjuku B1F (3-38-1 Shinjuku, Shinjuku-ku, Tokyo)

Running: October 7 – December 5, 2021

Abeno, Osaka: 

Address: Abeno Q's Mall 4F (1-6-1 Abenosuji, Abeno-ku, Osaka) 

Running: October 8 – November 14, 2021

How to Reserve: 

Available on Online Shop from October 7 – December 5, 2021

Online Shop: https://tomandjerrycafe.jp/online_store

Official Site: https://tomandjerrycafe.jp/

Collab Exhibition Opens Featuring DANDELION PROJECT & Japan Sinks Drama Series

An exhibition between the art initiative DANDELION PROJECT, formed by the creative company NAKED, and the TBS drama series Japan Sinks: People of Hope, will be held during the month of October on the first floor of Akasaka Biz Tower in Tokyo. 

The DANDELION PROJECT is inspired by the idea of world peace and hopes to help transcend barriers and connect people in an increasingly divided world. This networked initiative wants to bring this change about by planting (or installing) dandelion-inspired art around the world, while it invites people visiting these dandelion exhibits to send their prayers for peace as a digital flower in real-time. The theme of 'hope' found in the new Japan Sinks drama fits perfectly into this exhibition. 

When you see the petals of the dandelion flow through the air after being hit with a gust of wind, that means that someone from around the world caused that to happen. Due to the recent pandemic, rather than blow on cotton wool as is usually done at these exhibits, guests can hold up their smartphones to cause the same thing to happen. The DANDELION PROJECT will also be making an appearance at Tokyo Tower, Saga Prefectural Hall, and other places, so be sure to participate in this unique exhibit!

DANDELION PROJECT Installations Currently Open Around Japan

Saga Prefectural Exhibition Hall

Tokyo Tower Main Deck

Information

Japan Sinks x DANDELION PROJECT

Address: Akasaka Biz Tower SHOPS&DINING 1F (5-3-1 Akasaka, Minato-ku, Tokyo)

Running: October 1 – October 31, 2021

Hours: 11:00-18:00

Admission: Free

Official Site: https://naked.co.jp

2021 Halloween Sweets Collection Coming Soon to Cerulean Tower Tokyu Hotel

The pastry shop at Cerulean Tower Tokyu Hotel will start selling an absolutely gorgeous selection of Halloween sweets starting October 1, 2021. 

Purple Sweet Potato Mont-Blanc (S, pictured left and right): ¥630 (Tax Included) / (M, pictured center): ¥2,700 (Tax Included)

Chatnoir: ¥745 (Tax Included) 

Pumpkin Pudding: ¥626 (Tax Included) 





The sweets included in this year's lineup are meant to bring some joy to those who have struggled during the past year of lockdown, and those who might not be able to attend their favorite seasonal events this year. In this lineup of three beautifully decorated treats, guests can bring the spirit of Halloween home. Which of these would you want to add some spooky flair to your kitchen?