Top Places to Drink in Japan: 2018 Ranking Announced by HOT PEPPER
HOT PEPPER is a coupon magazine packed full of information on where to get the best for your money in Japan.
The magazine held a survey on locations through the Kanto and Kansai regions of Japan that people most want to drink at. The results are finally in―here's the list for 2018.
Top 10 – "Top Drinking Locations – 2018: Kanto Area"
1st Place: Shinjuku – 768 votes
2nd Place: Ginza – 736 votes
3rd Place: Ebisu – 489 votes
4th Place: Ikebukuro – 475 votes
5th Place – Shimbashi – 472 votes
6th Place: Yokohama – 449 votes
7th Place: Kichijoji – 407 votes
8th Place: Around Tokyo Station – 405 votes
9th Place: Ueno – 376 votes
10th Place – Roppongi 370 votes
The top batter this year in the Kanto area is Shinjuku. Since the opening of NEWoMan ni 2016, Tokyo's special ward has built a stylish image for itself, and its level of convenience has upgraded with the introduction of quadruple tracks on the Odakyu Lines. These are some of the causes for its first place ranking. Shinjuku also boasts a wide range of shops from high end expensive stores to more affordable and reasonable ones. Its ability to be a place where people of any age and gender can enjoy themselves is the secret to its popularity and success.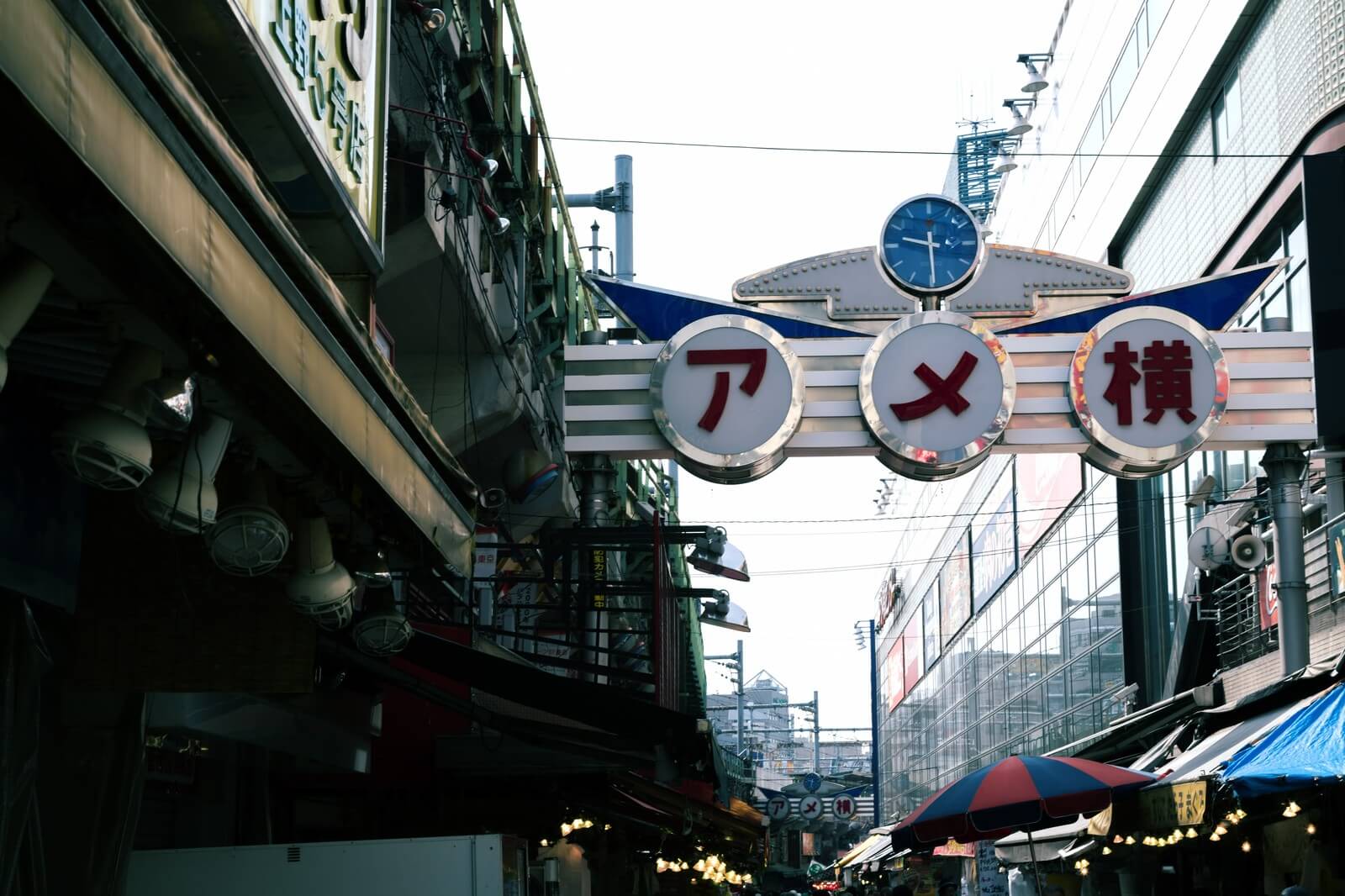 Several places from last year ranked again which are known for being cheap to get drinks, including Ebisu in 3rd place, Ikebukuro in 4th place and Ueno in 9th place. It's not just the cool and hip places to drink that are popular with people – the more old-fashioned ones are popular too, and the wards and towns listed are home to them.
Top 10 – "The Places I Want To Drink At – 2018: Kansai Area"
1st Place: Umeda – 1066 votes
2nd Place: Around Sannomiya Station – 526 votes
3rd Place: Namba – 371 votes
4th Place: Kawaramachi – 341 votes
5th Place: Ohatsu Tenjin – 243 votes
Joint 6th & 7th Place: Shinsaibashi / Tenma – 227 votes
8th Place: Kyobashi – 213 votes
9th Place: Gion – 186 votes
Joint 10th Place: America Mura / Nishi-Shinsaibashi – 184 votes
Umeda has consistently ranked 1st place every year since the survey began in 2015. Shinsaibashi has moved up to 6th place from 11th place last year. This district has shops of all kinds and gets particularly high support from women in their 20s.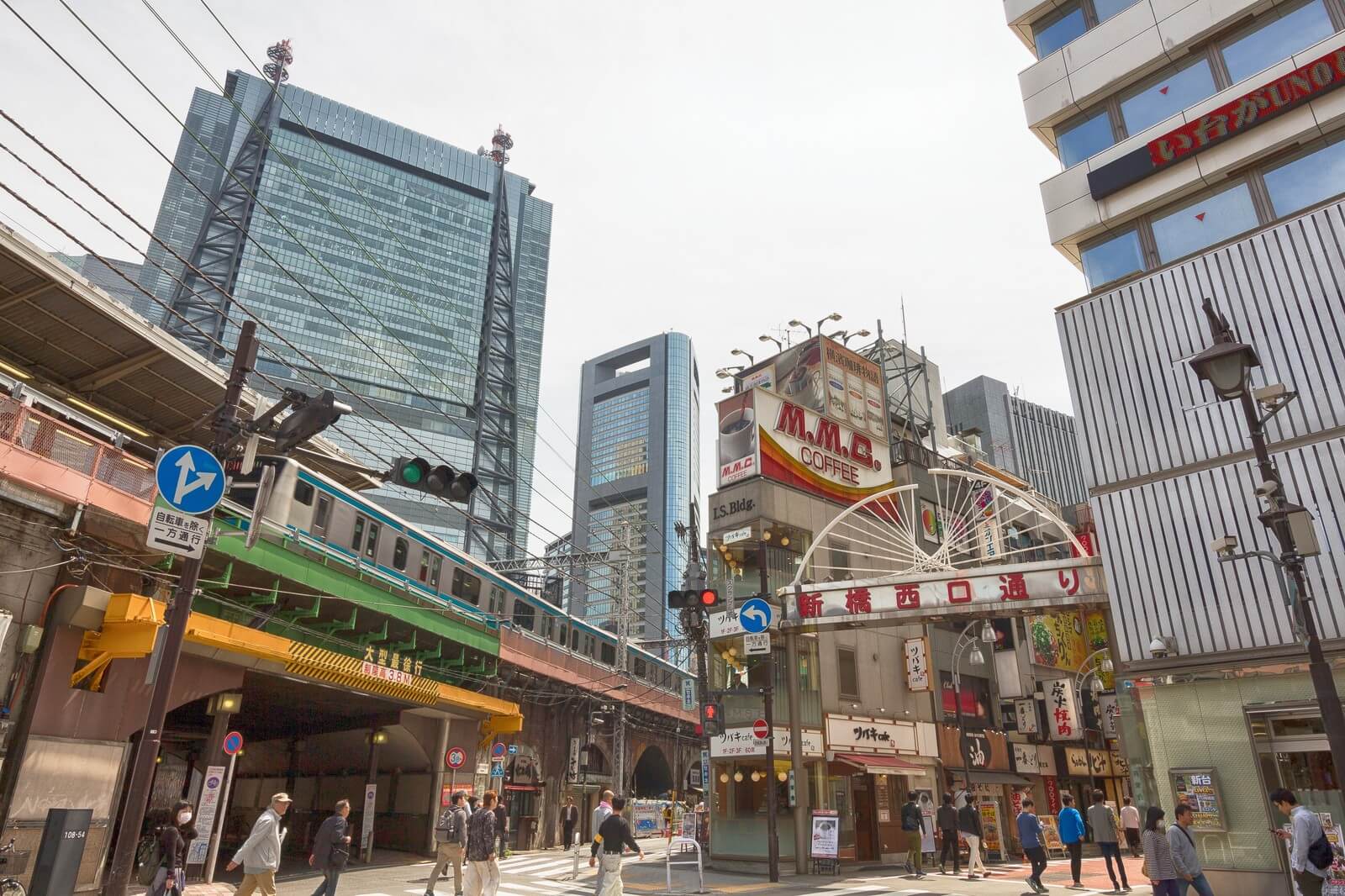 In the Best Cost Performance Location Ranking for Tokyo, Shimbashi took the top spot, a district very popular with salary men. Coming in a close 2nd was Akabane, then Ueno in 3rd.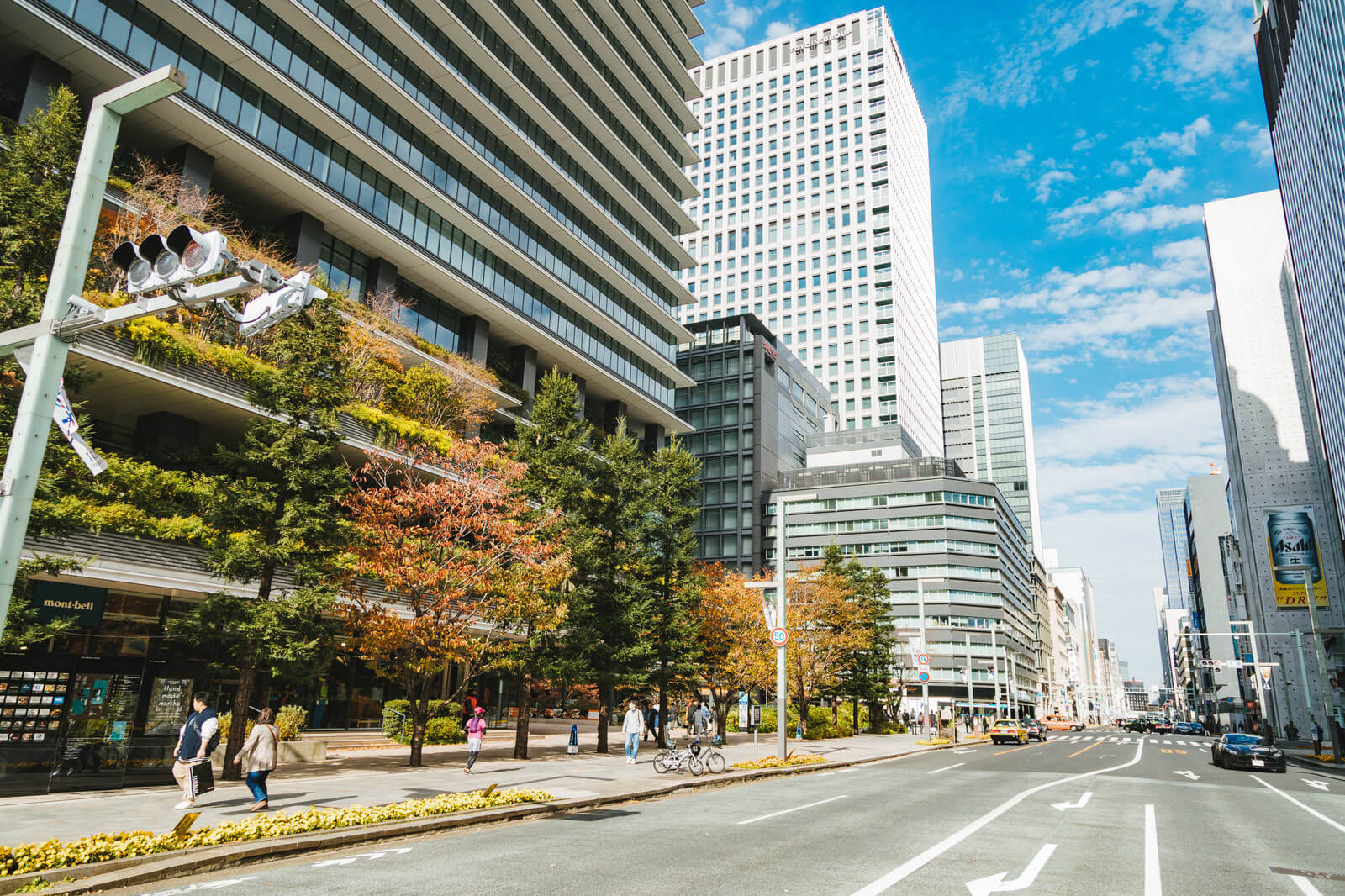 On the other hand, in the best cost performance locations for Kansai, Kyobashi ranked 1st place, also popular with salary men. In 2nd place was Shinsekai. Both places are popular areas for their large number of 'B-grade gourmet' restaurants.
If you're considering going for drinks in Japan then be sure to reference the Top Drinking Locations survey for 2018.
■Information
Top Drinking Locations – 2018
Survey Period: February 23, 2018―February 26, 2018
Sample: Men and women aged 20-50 in the Kanto and Kansai areas (Macromill, Inc.)
Participants: 4,146 People (Men: 2,074 / Women: 2,072)
Website: https://magazine.hotpepper.jp/
RELATED ENTRIES
Ojamajo Doremi Themed Food and Drinks Releasing at cookpad studio in Osaka

CookpadTV is set to collaborate with the third series of the popular TV anime series Ojamajo Doremi, entitled Motto! Ojamajo Doremi, at the live cooking studio "cookpad studio" in Osaka from June 11, 2020 with an event called "cookpad studio Mahosai" (cookpad studio Magic Festival).

cookpad studio has collaborated with many different anime series up to now and receives much praise from customers.

"cookpad studio Mahou Matsuri" brings Motto! Ojamajo Doremi to life on your plate, making it both visually appealing and delicious. Except for desserts, food and drink can be ordered for takeout so customers can enjoy their treats at home.


All food and drink comes with an original novelty. Exclusive merchandise will also be sold for the event.


When you order food or dessert, you'll get one of the above-pictured stickers, and if you order a drink one of the postcards. There are five designs for each, and the one you get is random so you can look forward to seeing which you get on the day.


cookpad studio will also have three large 65-inch displays which will show cooking videos of the food served during the event being made.

©Toei Animation

Clean Japanese Cosmetics Shop MAKANAI to Open in Kagurazaka

Kagurazaka-based Japanese 'clean' beauty brand MAKANAI are set to open up a store in Kagurazaka, Tokyo on June 5, 2020.

The shop interior was designed by up-and-coming Japanese artists and is based around gold leaf.

The decor features gold leaf-incorporated wall and ceiling art, as well as fragments taken from Kutani ware that became damaged when it was being forged in Ishikawa Prefecture. MAKANAI is a place that prides itself on sustainability.

The main centre table, called the "Ritual Bar," is made using the stump of a lime tree that is hundreds of years old. It is on this luxurious table that various beauty products are to be displayed. The interior designs, which makes use of wood grain, gives the shop a natural feel to it and feels nice to touch together with the products. It's a simple yet relaxing and welcoming aesthetic that will have you staying in there for a long time without noticing.

The shop has a smart mirror which uses AI to diagnose your skin type, and there are also workshops too such as "Pure Beauty Rituals" where MAKANAI will teach you how to care for your skin. MAKANAI plans to introduce other exciting things too.

Grand Opening Commemoration Set w/ Tote Bag: ¥10,000 (Before Tax)

To commemorate the store's opening, customers can purchase a set which comes with face lotion, moisturising oil, and face cream. Normally, all of this would cost ¥13,000 (before tax), but for the opening it will be offered at the special price of ¥10,000. It's a great MAKANAI starter kit.

Experience MAKANAI's brand concept of clean Japanese cosmetics for yourself at the official store when it opens on June 5.

MAXPLAN AZABU10: The New Landmark of Tokyo's Azabu Juban District

MAXPLAN Co. is set to open MAXPLAN AZABU10 on October 22, 2020 which is set to become the new symbol and a landmark of Tokyo's Azabu Juban District. The building will offer many unique and extraordinary experiences.

Nakamura Suzuko (CEO, MAXPLAN Co.) | Comment

"This project borrows the strength of internationally-active architect Kengo Kuma. I am overjoyed to have the opportunity to be a driving force together with him once again. This building, which is the 'Azabu Juban Development Project,' will be a place that creates and discovers new collective value between companies and individuals. A place of creative symbiosis. It aims to offer well being for companies that brings about a sense of cultural values. It will be a creative space for companies and individuals to resonate, bounce ideas off, and flow with one another. I pray from the bottom of my heart that these things will serve as a connection to how we want to live in the future."

Kengo Kuma (Architect) | Comment

"Azabu Juban is Tokyo's intersection between tradition and the future. I wanted to create a symbol for this district of 'fluctuations' around its crossroads. Combining panels of varying sizes with different heights, thicknesses, and textures expresses the district's diversity and energy. I wanted the building to blend in as part of the 'fluctuations,' as well as create a small 3D city which itself has 'fluctuations' […]"

We look forward to seeing how this new landmark and symbol of Azabu Juban brings together the traditional and the futuristic.

Information

MAXPLAN AZABU10
Building Site: 4-1-1 Azabu Juban, Minato Ward, Tokyo
Access: 1-minute on foot from Azabu Juban Station (via Tokyo Metro Namboku Line and Toei Oedo Line)
Grand Opening: October 2020 (subject to change)

Beauty Connection Ginza's Fruits Salon Reveals Mango Menu Line-Up

Beauty Connection Ginza and its second floor fruit course cafe Fruits Salon have been closed since April 8, 2020 as a result of the novel coronavirus (COVID-19) outbreak. But that hasn't stopped Fruits Corner wanting to deliver its tasty treats to customers as it reveals its new mango themed menu which is set to run for the whole month of June. It will be taking online orders.

Following the pear, citrus fruits, and strawberry line-ups, the new mango course is made up of four different vitamin-packed and refreshing accompaniments, all made with fresh mangoes from Miyazaki Prefecture.


Mango Full Course: ¥4,400 (Tax Included)


1st. plate "Terrine"


2nd. plate "Airy Tart"

Each of the four plates, packed full of rich and sweet mangoes, offers refreshing taste to give you that early summertime vibe.


3rd. plate "Parfait"


4th. plate "Dried Fruits/Mignardises/After-Meal Drink)

The third plate is a gorgeous, eye-catching parfait centred on mango gelato and made up of delicious ingredients that all come together harmoniously. Mix everything together to create new flavours. The full course is 90 minutes, and beckons you to use all five of your senses to enjoy it.

Doraemon 50th Anniversary Online Fair Launched at TSUTAYA Ginza

Since the launch of the manga back in 1970, Doraemon has brought smiles on people's faces in the form of books, anime, live-action films, collaborations with artists, and more, for the past 50 years.

To celebrate the franchise's 50th anniversary, TSUTAYA Ginza has opened an online fair on its website. TSUTAYA Ginza is a place where people of all ages and nationalities come from around the world, and the number one book the store can recommend as part of Japan's culture continues to be the first volume of Doraemon. For the entirety of 2019—that's January to December—the first volume of Doraemon was the number one best selling book at TSUTAYA Ginza.

Doraemon 50th Anniversary Fair

Doraemon Volume 1 (Tentoumushi Comics)

Doraemon has come to be a symbol of Japan and has been passed down generations, but there probably a lot of people who don't know how the story started. To find out, pick up a copy of volume one at TSUTAYA Ginza.

Doraemon Volume 0 (Tentoumushi Comics)

As part of the anniversary celebrations, a special volume 0 has been published. This full-colour book features 6 versions of the first Doraemon story as well as comments  by the author and more.

Doraemon Mizuhiki Accessories (Pins, Earrings, Piercings)

Mizuhiki are decorative Japanese cords which are used for important ceremonial occasions such as weddings, births, and funerals. These special Doraemon mizuhiki have been turned into beautiful accessories featuring Doraemon and Dorami's iconic blue and yellow colours respectively. They can be used for decorating clothes with and more.

This is just a peek at some of the celebratory merchandise on offer for the online fair. For the full list, check out the website below.

3 New Limited-Edition Botanical Drinks to Arrive This Summer at BOTANIST Tokyo

BOTANIST Tokyo, the flagship shop of BOTANIST in Omotesando, has announced a new collection of limited-edition drinks will be served on the second floor BOTANIST Cafe from July 12, 2020. BOTANIST Tokyo is currently closed but it scheduled to reopen on June 1.

There are three new refreshing drinks to choose from, all of which can be ordered for takeout. From apple mint to grapefruit, each beverage us the perfect accompaniment for cooling you down in Japan this summer.

REFRESH MENU


Refresh Soda: ¥600 (Tax Included)

A combination of grapefruit jelly and fizzy soda water make this one of those drinks that you go "Ahh!" afterwards on a hot summer's day. There's also a hint of sweet green apple.

Botanical Melon Soda: ¥800 (Tax Included)

This is a smoothie which blends together two types of melon soda and adds melon jelly and a dollop of ice cream. It's like a dessert in a cup!

Banana & Avocado Refresh Smoothie: ¥720 (Tax Included)

Enjoy the sweetness of banana and sugar beet together with the smoothness texture of the avocado in this smoothie which has apple and mint mixed into it for that refreshing summertime kick.

The cafe's regular menu has also been revised to add three new desserts.

REGULAR MENU


Vegan Waffles w/Drink: ¥800 (Tax Included)

These vegan waffles are healthier for the body if you're looking for some guilt-free indulgence. It's topped with soy whipped cream, maple syrup, and fruits of your choice.

Lemon Cheesecake w/Drink: ¥1,000 (Tax Included)

A crunchy cookie base, a creamy cheese top, and a lemon to top it all off. The combination of the salty flavour with the sour hit is a match made in heaven.

Homemade Rich Pudding: ¥500 (Tax Included)

An in-house made purin, which is a type of Japanese custard pudding. It's a delightful mix of rich egg and subtly sweet soy whipped cream.

Customers who spend over ¥4,000 (tax included) on items in the Refresh Series will also be entered in for a chance to win a "Refresh Soda." The soda is available while supplies last.

Information

REFRESH MENU
Serving: June 1, 2020 – July 12, 2020

REGULAR MENU
Serving: From June 1, 2020

BOTANIST Tokyo
Address: 6-29-2 Jingumae, Shibuya, Tokyo (1st Floor – Shop / 2nd Floor – Cafe)
TEL: 1st Floor: 03-5766-3777 / 2nd Floor: 03-5766-3778
Opening Hours: 11:00-20:00
Official Website: https://shop.botanistofficial.com/

Enter Virtual Shibuya: The New Ghost in the Shell Digital Platform

Shibuya 5G Entertainment Project launched its new digital platform "Virtual Shibuya" with an opening event on May 19. The event Virtual Shibuya helped promote release of Ghost in the Shell: SAC_2045 with talks and performances from SEKAI NO OWARI's DJ LOVE, virtual YouTuber and member of Nijisanji Ange Katrina, Chinatsu Wakatsuki of Future Design Shibuya, and Naohiro Ukawa of S/U/P/E/R DOMMUNE—all of whom are fans of Ghost in the Shell.

Officially recognised by Shibuya City, Virtual Shibuya comes in response to the effects of the novel coronavirus (COVID-19) which has brought tight restrictions to the economy and people's way of life. It will enable people to continue enjoying entertainment from the comfort of their homes by participating in a whole host of virtual events and activities. The project aims to deliver content from Shibuya with live performances from artists, art exhibitions, talks, and more. The use of 5G and the latest cutting edge technology will connect the real Shibuya to a virtual space, combining the realms of the digital and real world.

The guests joined over 50,000 users for the first event which went down a storm. Chinatsu Wakatsuki said: "I was amazed how much it looked like Shibuya! I can't go to Shibuya right now, so it felt like I got to visit home again after so long."

Shibuya was fully recreated a virtual space for people to visit

Lots of Ghost in the Shell fans gathered in the city

Everybody in this virtual world jumped into their avatar skins, including the diverse range of guests who probably would never have come together had it not been for the Ghost in the Shell theme, as well as DJ LOVE, Katrina, Chinatsu Wakatsuki, and Naohiro Ukawa.

The real world and the world of Ghost in the Shell collide

The four performers, who were coming face to face with each other for the first time, talked to guests about what they love about Ghost in the Shell while strolling around Virtual Shibuya and having fun with fans on equal terms.

Comments from the performers

・Chinatsu Wakatsuki (Future Design Shibuya)
"I was amazed how much it looked like Shibuya! Shibuya is a place I hold near and dear to my heart. There were a lot of 'firsts' for me, like my first time using an avatar, and meeting new people for the first time, so I thought it was going to be difficult at first, but I found myself not nervous at all and had fun with everyone in there using this futuristic entertainment. Looking forward, au 5G will grow and the number of things we can do will as well. I hope to challenge myself as a tarento and a mum in many different things and have fun with this Virtual Shibuya!"

・"DJ LOVE" (SEKAI NO OWARI)
"It felt like I had dived right into the world of Ghost in the Shell, my favourite series. It was a wonderfully fun event which expanded on my dreams. I'm looking forward to seeing it evolve and I hope to perform live there at some point. I want to make stuff that people who haven't been physically able to go to venues up to now can enjoy. I think it would be fun to communicate with people who participated."

・Ange Katrina
"The streets of Shibuya I know were completely transformed into the world of Ghost in the Shell, and my favourite Tachikoma made an appearance too. For a Ghost in the Shell fan like myself it was a whale of a time! Right now we have to battle with staying indoors. Me having disappeared has caused a bit of trouble, but the thrill of this virtual event has lifted my nerves. I had a lot of fun."

You can check out footage from the event in the video below which was posted on Shibuya 5G Entertainment Project's official YouTube channel.

The world of Ghost in the ShellVirtual Shibuya in can be experienced until May 31, 2020, so sign up while you still can.

Shibuya 5G Entertainment Project to Launch Virtual Shibuya Platform

Shibuya 5G Entertainment Project is set to launch its new digital platform "Virtual Shibuya" on May 19, 2020. The platform is officially recognised by Shibuya City.

Virtual Shibuya comes in response to the effects of the novel coronavirus (COVID-19) which has brought tight restrictions to the economy and people's way of life. It will enable people to continue enjoying entertainment from the comfort of their homes by participating in a whole host of virtual events and activities.

The project aims to deliver content from Shibuya with live performances from artists, art exhibitions, talks, and more. The use of 5G and the latest cutting edge technology will connect the real Shibuya to a virtual space, combining the realms of the digital and real world.

1: Online Events

A variety of online events will be held inside the virtual event space. People tune into Virtual Shibuya while at home by connecting with their smartphones, PCs or VR devices. They will have their own avatar and be able to traverse the area together with other people who are connected while participating in different interactive online events. The events will also be streamed on video streaming services.

2: XR Art

Experience XR (cross reality) content which will connect both Virtual Shibuya to the real Shibuya. Those in either Shibuya will be able to experience the same content and entertainment.

The opening event for the grand opening of Virtual Shibuya will promote the release of Ghost in the Shell: SAC_2045 with talks and performances from SEKAI NO OWARI's DJ LOVE, who is a fan of Ghost in the Shell, as well as virtual YouTuber and member of Nijisanji Ange Katrina, Chinatsu Wakatsuki of Future Design Shibuya, and Naohiro Ukawa of S/U/P/E/R DOMMUNE.

Information

Ghost in the Shell Night by au 5G

Date: May 19, 2020

Time: 19:00-19:45

How to Participate

Virtual Shibuya can be accessed using a VR device, smartphone, or PC/Mac. To participate, you must create a (free) Cluster account and install the Cluster app on your device. This event will also be streamed live on YouTube Live and the official Twitter page of Shibuya 5G Entertainment Project.

Join Here: https://cluster.mu/e/bee95acc-5c7f-4ebb-b08a-606348747487

Shibuya 5G Entertainment Project Official Twitter: https://twitter.com/shibuya5g

Tokyo's New Sake Ice Cream Shop Launches Crowdfunding Campaign to Ship Ice Cream Around Japan

SAKEICE is an ice cream shop that offers a new kind of ice cream experience, combining Japanese sake and alcohol together with the frozen treat. The shop opened in Akusaka, Tokyo in March this year.

However, due to the outbreak of the COVID-19 pandemic, the store has had to close temporarily. SAKEICE wants to cheer people up during these turbulent times with their ice cream, and has therefore announced the launch of a crowdfunding campaign so they can set up a website where people can order ice cream in Japan and have it delivered to them.

I tried out their ice cream

Otokoyama / Nihonshu Ice

SAKEICE's ice cream is laced with lots of Japanese alcohol. I tried the Otokoyama and the Nihonshu Ice, the latter of which is an original ice cream flavour exclusive to SAKEICE. They both contains around 4% alcohol. I were curious exactly how they would taste.

I started with the Nihonshu Ice. The moment the ice cream hits your tongue, your taste buds are met with its smooth texture, and your nose is filled with the full bodied flavour of nihonshu. The velvety texture on your tongue as it melts is to die for. The Otokoyama has a refreshing kick to it when compared to the Nihonshu Ice. It's creamy, but the aftertaste is refreshing, so we recommend it for people who aren't a fan of sweet treats. Both are sure to leave you feeling satisfied, and maybe a little flushed afterwards.

These ice creams contain alcohol, so keep that in mind when coming here with minors, kids, pregnant women, or if you're driving.

 

They have non-alcoholic flavours too!

Matcha / Cherry Blossom

Of course, they have non-alcoholic options too. I tried out the matcha and cherry blossom flavours.

The matcha one has an irresistible bitterness layered inside the sweetness. You get that real rich matcha taste too. The cherry blossom ice cream is a cute light pink colour and has a subtle sweetness to it. If you don't like alcohol then you'll definitely want to try one of delights.

Ornament-Like Cake Parfaits Now Being Baked Up at Pascal Le Gac Tokyo in Akasaka

Pascal Le Gac Tokyo is the first overseas branch of internationally-recognised French-based chocolate company Pascal Le Gac which released some breathtaking new desserts to its menu on Wednesday.

Chocolate Parfait Flurry / Phrase Parfait Flurry

The original Parfait Flurry desserts are made in the image of a bloomed flower. When they were released back in April 2019, they instantly garnered attention across social media and news websites for their gorgeous design. Pascal Le Gac Tokyo has brought them back to the menu, this time in the form of cakes.

Cakes that are like parfaits

The new desserts take the same concept of the original parfaits, but instead turns them into cakes. But that doesn't simply mean taking the parfait ingredients as they are and turning them into a cake. Rather, the cakes recreate the taste of the parfaits, so it's like eating the real thing. The wine glass that the parfaits were served in have been recreated using icing to give that shiny effect, and the chocolate flowers have been cut thin so they are easy to eat.

Chocolate Flurry – ¥864 (Tax Included)

Starting from the bottom upwards, the Chocolate Flurry is layered with chocolate cookie pieces, chocolate flavoured almond sponge, chocolate cream, chocolate mousse, cacao flavoured vanilla cream, more chocolate cream, dark chocolate, milk chocolate, and chocolate glaçage. Every part of this art piece is made with cacao.

Phrase Flurry (Tax Included)

Starting from the bottom upwards, the Phrase Flurry is layered with pistachio cookie pieces, almond sponge, pistachio mousse, strawberry mousse, lychee jelly, strawberry compote, raspberry flavoured fresh cream, strawberry chocolate, and red glaçage. The marriage of strawberry, lychee, and pistachio flavours is nothing short of heavenly.

*Please note that opening hours and closures are subject to change depending on the situation of the coronavirus outbreak. Check the cafe's official website for the latest details.

Information

Pascal Le Gac Tokyo
Address: 2-12-13 Akasaka, Minato Ward, Tokyo
Opening Hours: [Weekdays] 10:00-20:00 (Last Orders 19:30) / [Weekends] 10:00-18:00 (Last Orders 17:30)

Closed: Sundays

Access: 5-minutes on foot from Exit 2 of Akasaka Station (via Chiyoda Line) / 1-minute on foot from Exit 11 of Tameike-Sannō Station (via Ginza and Namboku Lines)

TEL: 03-6230-9413

Official Website: http://www.legac-chocolatier.jp/

BAPE STORE® To Open in COMME des GARCONS in Osaka's Luxury Brand Hotspot

Japanese fashion label COMME des GARCONS OSAKA has moved to Midosuji in Shinsaibashi, Osaka and is set for its grand opening on April 3, 2020. 

The first floor will be occupied by BAPE STORE® (A BATHING APE®), making it the first ever COMME des GARCONS to house a BAPE STORE®. 

COMME des GARCONS was founded by world-famous fashion designer Rei Kawakubo in 1969. Besides developing a number of world famous brands such as COMME des GARCONS HOMME PLUS, she also founded the multi-brand retailer DOVER STREET MARKET GINZA, becoming a key figure in the world's leading fashion. As the second largest city in Japan after Tokyo and the largest in west Japan, Osaka has remained the economic and cultural epicentre of the Kansai region for centuries. Kawakubo's latest step in the world of fashion is the brand new opening of BAPE STORE® COMME des GARCONS OSAKA along Midosuji street, Shinsaibashi – a main street of central Osaka which is a hotspot of luxury designer shops. 

 

Last year, BAPE STORE® opened in Kyoto, marking a year since BAPE STORE® opened in the Kansai region. The interior of BAPE STORE® COMME des GARCONS OSAKA was done by Rei Kawakubo. This atmosphere and design is completely different to existing BAPE® stores and will also sell limited COMME des GARCONS and A BATHING APE® collaboration merchandise that are not available anywhere else.

If you're in Osaka and love high-end fashion, the brand new BAPE STORE® COMME des GARCONS store and its limited merchandise is worth checking out. 

BAPE STORE®

Information

BAPE STORE® COMME des GARCONS OSAKA

Address: Floor 1 COMME des GARCONS OSAKA, 4-4-21, Minamisenba, Chuo Ward, Osaka

Grand Opening: April 3, 2020

Items Release Date To Be Confirmed.

Special Edition Website: https://bape.com/pages/cdg_osaka/

Harajuku's Rilakkuma Fruits Cafe Entertains Customers With Projection Mapping

"HARAJUKU AR BOX -table projection mapping cafe-," a cafe in Harajuku whose name speaks for itself, has announced its second collaboration with Rilakkuma to bring the new Rilakkuma Fruits Cafe which will open for a limited time from April 3, 2020 to June 28, 2020.

The cafe's first collaboration with Rilakkuma was in December last year. It was called "Korilakkuma Cafe: another me in the mirror" and earned itself many fans for its cute food and decor, but especially for its interactive tables which used projection mapping technology to have Rilakkuma and friends running around people's tables.

Harajuku's Korilakkuma Cafe: another me in the mirror | Food Review: https://www.moshimoshi-nippon.jp/284456

Fruit is the theme of the new Rilakkuma Fruits Cafe, which follows that Chairoikoguma and the other characters have gathered lots of nutritious fruit to fill up the belly of hungry Rilakkuma.

Food

Rilakkuma's Fruit Salad – ¥1,590

Get your fill of refreshing fruit from this fruit salad plate which has Rilakkuma poking his cute face out from behind it all. When you order this dish, you'll need to touch the fruits that appear on the table to give them to Rilakkuma.

Korilakkuma's Apple Cheese Gratin – ¥1,690

A combination of hot apple and melted cheese, you'll find yourself addicted to the sweet and sour mix of flavours. Pick lots of apples with Rilakkuma and company with the projection mapping game. (*Serving April 3, 2020 – May 17, 2020 only)

Chairoikoguma's Orange Burger – ¥1,690

The bun of this hearty burger is branded with Chairokoguma's cute bear face. But what happens when you squeeze Rilakkuma's orange? (*Serving May 20, 2020 – June 28, 2020 only)

Desserts

Rilakkuma's Maku Maku Fruit Tree Parfait – ¥1,590

Korilakkuma's Maku Maku Strawberry Tree Parfait – ¥1,590 (Serving April 3, 2020 – May 17, 2020 only)

Kiiroitori's Maku Maku Peach Tree Parfait – ¥1,590 (Serving May 20, 2020 – June 28, 2020 only)

For dessert, you have a selection of fruit-topped parfaits to choose from featuring Rilakkuma, Korilakkuma, and Kiiroitori.

Drinks

Rilakkuma & Friends Maku Maku Drinks – ¥790 / With Glass – ¥1,990

Warm & Fluffy With Everyone Cafe Latte – ¥890

Pick between one of the cold beverages, or if it's a cold day, warm up with a hot drink. Feel warm and fluffy like Rilakkuma and his friends with a warm beverage after your parfait.

Exclusive Merchandise & Bonus Items

Pin Badges (9 Designs/Chosen Randomly) – ¥400

Acrylic Key Rings (8 Designs/Chosen Randomly) – ¥500

Get your hands on a selection of original merchandise too, including pin badges, acrylic key rings, and more.

Stickers (4 Designs/Chosen Randomly)

Coasters (4 Designs/Chosen Randomly)

Book a table online in advance and receive one of four possible stickers. Order a drink at the cafe and get one of the four coasters!

You're sure to get your five-a-day when you dine at the Rilakkuma Fruits Cafe, opening for spring on April 3, 2020 in Harajuku.

©2020San-X Co., Ltd. All Rights Reserved.

Information

Rilakkuma Fruits Cafe

Running: April 3, 2020 – June 28, 2020

Location: HARAJUKU AR BOX-table projection mapping cafe- (Lucessimo Bldg. Floor 2F, 4-28-28 Jingumae, Shibuya, Tokyo)

Table Bookings: Now Open

*Table Projection Mapping seats for two people are ¥2,960 (before Tax)

Official Website: https://rilakkuma-fruits-cafe.jp/