MOSHI MOSHI BOX Staff Recommends: 6 Tasty Souvenirs at Shinjuku Station
It's safe to say that a lot of people who travel around Tokyo use Shinjuku Station. There's a lot of souvenir shops around there, but it can be difficult to know what to buy.
In this article, the staff over at the MOSHI MOSHI BOX, Harajuku's tourist information center loved by travelers, will introduce you to some places to pick up a great souvenir around Shinjuku station, all easily accessible via train lines and the shinkansen!
Ruki's Recommendations (Spanish Staff) – "BAKE CHEESE TART"
They have a crispy and fluffy texture! They're sweet and really delicious.
They're tasty as they are, but I recommend eating them hot when the shop opens, that's when they're best♡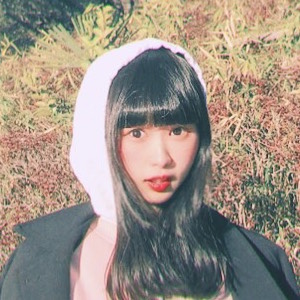 Minimal's Recommendations (Hong Kong Staff) – Cream Puffs at "Choux d'Enfer Paris"
Cute, bite-sized cream puffs! The outside sugar is crunchy and the dough is light.
They have regular flavours like custard and chocolate, but also Japanese-style flavours including cherry blossom and matcha.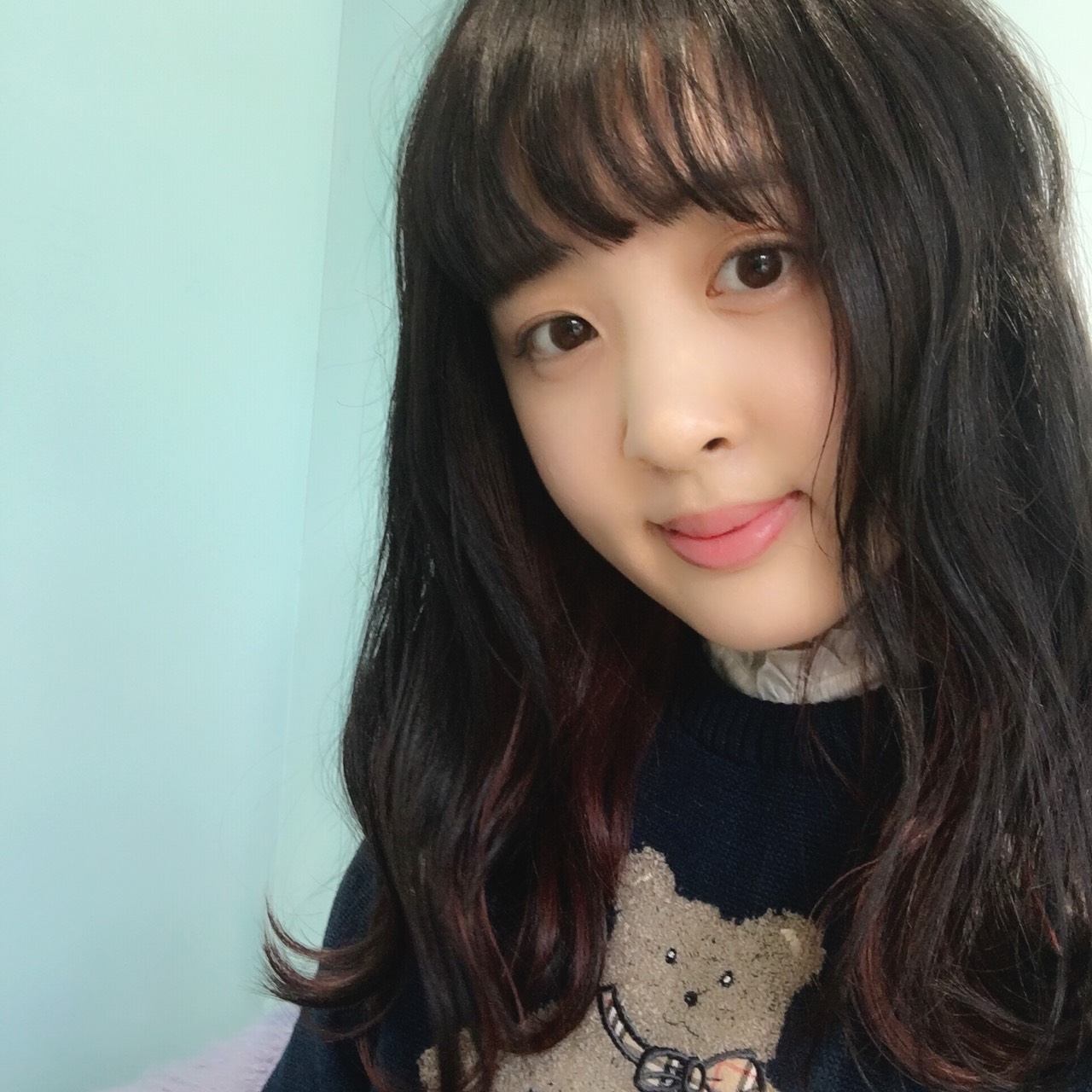 Banako's Recommendations (Chinese-Speaking Staff) – "Ginza Cozy Corner"
Ginza Cozy Corner sells delicious western-style confectioneries. I recommend their matcha flavoured yakikashi (baked sweets)! They're made with carefully selected high quality ingredients such as Uji matcha and Uji houjicha that will make you feel relaxed. You can enjoy a combination of traditional Japan and western-style confectionery!
Midori's Recommendations (Miss ID Semifinalist) – Pochiokaki at "Hyouhyouan"
These crunchy rice crackers come in decorative envelopes with beautiful Edo designs! They can of course be given as a New Year's gift, and are a sign of good luck as a celebratory present. The rice crackers are also made of a rare mochi rice from Toyama Prefecture. They will satisfy kids and adults alike.
Ellie's Recommendations (English-Speaking Staff) – Namasasara at "Yui"
This shop sells cute bite-sized Japanese sweets. You can buy them from inside NEWoMan which is a shopping facility directly connected to Shinjuku Station. Each and every one of their fine confectioneries are carefully handmade by experts. They sell sweets individually too, so I recommend them as a little present!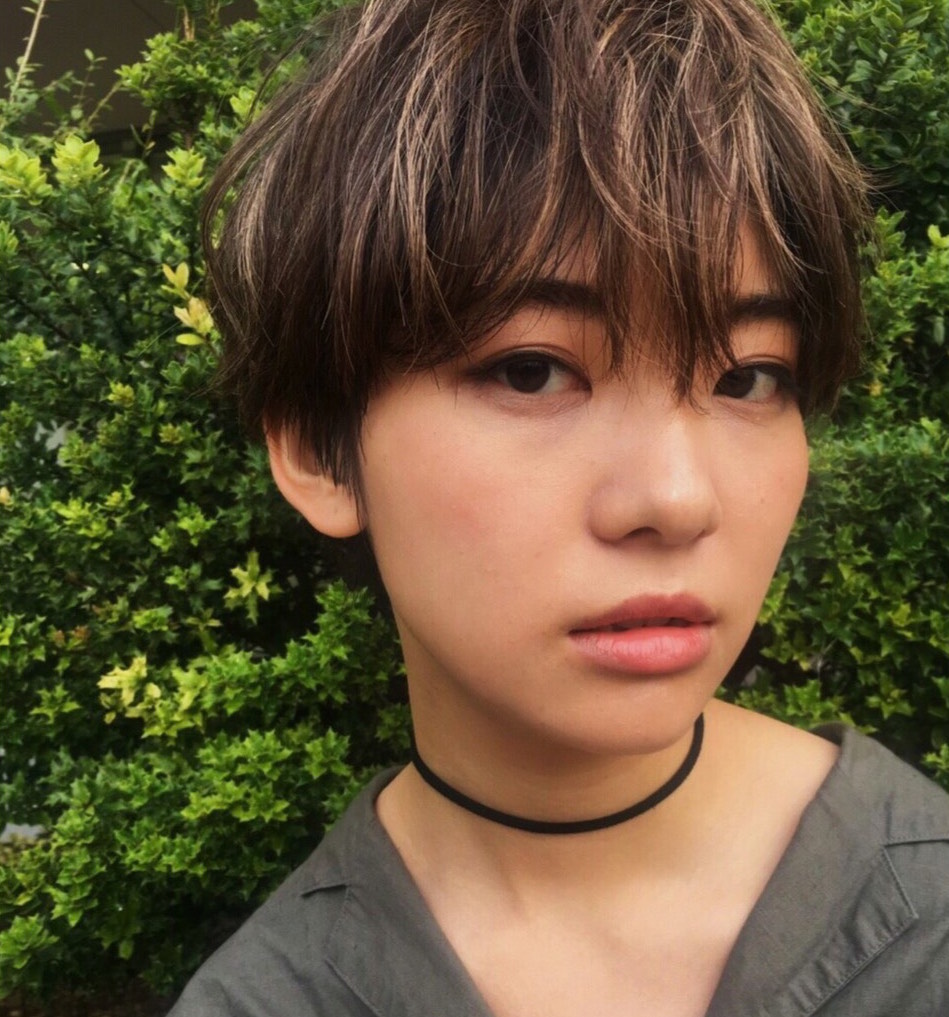 Shiota's Recommendations (Director of MOSHI MOSHI BOX) – An Chocolate at "L'OLIOLI 365"
"An Chocolate" is a steamed dessert made with red bean and chocolate. The center has two layers and the bottom is a red bean and chocolate mousse. They have plenty of flavours including apricot jam, caramel, matcha and more.
Did you enjoy the staff's list?
If you find yourself stuck on what to buy as a gift, then be sure to reference this article. Have a wonderful trip in Tokyo♫
RECOMMENDED ENTRIES
MOSHI MOSHI BOX staff recommends 6 Tokyo souvenirs!

Tokyo Station is a station used by many tourists. When you visit Tokyo, of course, you will want to buy some souvenirs. But you may wonder, what souvenirs are "good" Tokyo souvenirs?

In this article, the staff of MOSHI MOSHI BOX Harajuku Tourist Information Center, who love to travel, will introduce to you some recommended souvenirs which can be bought in and around Tokyo Station.

"Ohana no Babaroa Ball Cake"recommended by our Spanish staff, Luki.

I am sure that this gift is suitable to be given to women who loves flowers.

The product uses eatable flowers and has a gorgeous looking/splendid taste.

"Torotoro Yaki Cup Cheese" recommended by our Hong Konger staff, Minimal.

A very popular product where some days about 4,000 pieces are sold in a day! The combination of the melty cream cheese and crunchy cookie tart is awesome.

You can enjoy the product by heating it or cooling it.

"Siretoco Doughnut"recommdend by our Chinese-speaking staff, Banako

Many cute animals are place on top of a doughnut and of course, the doughnuts taste good.

Each animal is very cute and there are Tokyo Station-limited variations!

"Tokyo Banana – Banana Yogurt Flavor" recommended by the Miss ID Semi-Finalist, Midori.

Did you know that a new version of Tokyo Banana (a very famous sweets item of Tokyo), a collaborative item with the panda cub in Ueno Zoo called Xiang Xiang, was released!?

The flavor of the product is banana & yogurt. Eating this item will feel a bit "mottainai"to eat. That is, it looks too cute to be eaten because the illustration of the panda cub is so cute!

"Gomatamago" recommended by our English-speaking staff, Ellie.

This sweets item is a standard souvenir of Tokyo. The black sesame paste, and black sesame jam are wrapped inside a castella sponge cake and the whole cake is coated with a white chocolate.

The splendid harmony of the 4 layers is addictive. The shape of the product which looks like an egg is very cute♡ The name, Gomatamago means, "goma" = "sesame" and "tamago"="egg."

"Tokyo Hiyoko" recommended by the director of MOSHI MOSHI BOX, Shiota.

A standard Tokyo souvenir dessert comprised of a sweet bean jam wrapped in a soft dough.

Don't miss the various of flavors which are sold for a limited time offers!

How did you like our MOSHI MOSHI BOX staff recommended Tokyo souvenirs? Please refer to this article when you are not sure which Tokyo souvenir to buy. Let's have fun in Tokyo!

MOSHI MOSHI BOX staff recommends Osaka souvenirs!

Osaka is known as a popular sightseeing spot in Japan. So, when you visit Osaka, of course, you will want to buy some souvenirs. But you may wonder, what souvenir is a good souvenir to buy in Osaka.

In his article, the staff of MOSHI MOSHI BOX who love to travel, will introduce to you some recommended souvenirs which can be bought in and around Osaka Station.

"Nakanoshima Caramel Scotch recommended by our Spanish staff, Ruki.

It looks like a cookie but it is a snack which includes caramel and almonds.
The crunchy texture of scotch is superb. The blue box is very cute too.

◼︎Information
Nakanoshima Caramel Scotch
Available store: Entrée Marche Osaka
Address: 3-1-1, Umeda, Kitaku, Osakashi, Osaka
Business hours: 6:00 to 13:00
TEL:06-6440-1122

"batondor" recommended by our Hong Kong staff Minimal


A special stick dessert with only eight sticks in a box.
The taste of the product is very thick compared to "Pockies" which can be bought at convenience stores and it has the flavor of butter. It is a great match with alcohol!

◼︎Information

batondor Hankyu Umeda Store

Address: B1F, Umeda Honten, 8-7, Kakutacho, Kitaku, Osaka

Business hours: Friday, Sutarday – 10:00 to 21:00

Sunday to Thursday – 10:00 to 20:00

TEL:06-6361-1381

URL:

http://www.glico.co.jp/batondor/index.html

"Fueki Pudding" recommended by our Chinese-speaking staff, Banako


A pudding using the motif of the good-old Fueki paste container. The container can be used as an accessory case or interior. I am planning to buy it for my friends when I visit Osaka next time.

◼︎Information
Fueki Pudding
Available venue: Inside Osaka Station
Price: 700 yen – two pieces (tax not included), three pieces – 1,200 yen (tax not included)
TEL:06-6648-4678

"Tenten Hitokuchi Gyoza" recommended by the Miss ID Semi-Finalist Midori


I always buy this product when I visit Osaka. I don't cook at all but this gyoza (dumpling) is very easy to make.
It is recommended to put it into a pot during the cold season!

◼︎Information

Tenten Hitokuchi Gyoza

Available stores:
Entrée Marche Osaka
Available hours: 8:00 to 24:00

Seven-Eleven Heart in  JR Osaka Station North Store
Available hours: 7:00 to 24:00

Seven-Eleven Heart in  JR Osaka Station Access Bridge Store
Available hours: 7:00 to 23:00

Seven Eleven Heart in JR Osaka Station Midosuji South Entrance/Exit Store
Available hours: 7:00 to 23:00

Seven-Eleven Heart in JR Osaka 11th Gate Store
Available store: 7:00 to 21:00

"Jagariko Takoyaki Aji" recommended by English-speaking staff, Ellie


Takoyaki is one of the most famous foods of Osaka. As you might know, Jagariko is a very popular snack among Japanese people but this flavor has a thick flavor of takoyaki.
It is fairy cheep and it is a very "Osaka-like" product which is suitable to be bought as a gift for your friends!

"Rikuro Ojisanno Omise – Yakitate (freshly baked) Cheese Cake" recommended by the curator of MOSHI MOSHI BOX Shiota.

A tasteful cheese cake famous in Osaka. You can watch the staff of the shop making cheese cakes! It is recommended to warm this cake up before you eat it. Of course, you can also enjoy the product after cooling it down inside a refrigerator.

◼︎Information

Rikuro Ojisan no Omise Daimaru Umeda Store

Address: 3-1-1, Umeda, Kitaku, West Osaka / Japanese/Western dessert floor, B1F of Daimaru Umeda Store

TEL:0120-57-2132

URL:

http://www.rikuro.co.jp/

How did you like our MOSHI MOSHI BOX staff recommended Osaka souvenirs? Please refer to this article when you are not sure which souvenir to buy. Let's have fun in Osaka, a city which has lots of delicious food and unique items.

Don Quijote: The Most Popular Store Among Foreigners in Japan for Souvenirs!

Don Quijote is the biggest discount chain store in Japan. It's always bustling with foreign tourists for its wide selection of bargains, ranging from food to electronics, variety goods like costume and merchandise, and pretty much anything you can imagine. Items in-store are duty free and all branches have a foreign currency service. For people coming from overseas to Japan, Don Quijote stands at the top as the best and easiest place to shop.

So what are the most popular products bought at Don Quijote? Let's take a look.

Japanese Snacks & Sweets

You can be spoiled for choice with Japanese snacks and sweets as there are so many popular ones to choose from. There are even tourists who buy 10-20 packets in one shop as gifts to their friends. One particularly popular choice is Kororo, a soft candy made with 100% fruit juice. They are loved for their cute appearance and real fruit flavour. Another popular pick are Japanese KitKats, which are known for their unique flavours including matcha, wasabi, sake and more.

Japanese Medical Supplies

A lot of foreign tourists buy Japanese medical supplies in bulk to take back home. "Strong Wakamoto" is a digestive medicine that is very popular. There are a lot of Japanese people that aren't too familiar with this product, but it's well-known in other places – in Taiwan, for example, you'll see it advertised in commercials. It's sold in Taiwan too, but because it's about NT$ 200 cheaper (¥600) in Japan, the number of people buying from Japan is on the rise.

Kitchenware

A popular gift for mothers in Japan from Don Quijote is the "Ceramic Knife" which is praised for its ease-of-use. There's a selection of different sizes and colours, and you can also buy them divided for different purposes too. They also sell a range of useful items for the kitchen too, like food containers – perfect for giving to people.

 Beauty Products

Hairdryers by Panasonic are commonplace with people overseas and of course in Japan too. "Botanical Shampoo" ranked number one in the hair care categories of Japan's major mail-order business. Although there's no added silicon, it's said that the shampoo provides a gently moist finish. It's become a very popular product in Asia, including South Korea and Taiwan.

Sake

Don Quijote has a large alcohol section which serve as a great gift to friends, including nihonshu, shochu, cocktails and more. A brand of nihonshu called "Dassai" is ranked among the most popular drinks ever since it was showcased on Taiwanese television. The price changes depending on the variety of sake you go for, so you can split your purchases appropriately between those you are gifting.

Did you enjoy this article? If you're buying souvenirs from Japan, then Don Quijote is a perfect place to seek something out!

Six recommended souvenir stores in Asakusa!

Asakusa is known as one of the most popular sightseeing spots in Japan and it is popular among both Japanese people and foreigners.

In this article, I will introduce to you MOSHI MOSHI NIPPON's recommended souvenir shops in Asakusa.

"Curry Land" is a dreamy theme park for those of who love curry. 

 The curry vending machine installed in front of the store will welcome you when you visit the store.

If you are not sure of which curry to choose, ask the owner of the store Mr. Inomata or his wife. They have tested all the products sold in the store so you can get a precise explanation about each curry's ingredients and taste.

Detailed information:http://www.moshimoshi-nippon.jp/54706

■Information

Curry Land

Address: 101, Ito building, 2-24-7, Nishiasakusa, Taitoku, Tokyo

Business hours: 11:00 to 19:00

Holiday: Tuesday

One of the most famous chopstick stores in Nakamise Street "Morita"

One of the most famous chopstick stores in Nakamise Street "Morita" sells many kinds of original chopsticks from reasonable chopsticks to high-quality chopsticks.

Chopsticks are a tool which represents the culture of Japan. They also sell chopstick rests and they are suitable to be purchased as a souvenir since they are small!

Detailed information:http://www.moshimoshi-nippon.jp/37215

■Information

Asakusano Ohashiyasan Morita

Address: 1-30-1, Asakusa, Taitoku, Tokyo

Business hours: 10:00 to 18:00

Holiday: no holiday

"Kamaasa Shoten" where cooking tools such as pots, knifes and frypans are sold


The knifes sold in this store are created by artisans and they are so beautiful that it will make you sigh.

They hold a workshop of teach how to sharpen knifes irregularly and this means that they are running their business with a sincere effort.

Detailed information:http://www.moshimoshi-nippon.jp/41748

◼︎Information

Kamaasa Shoten (cooking tool floor)

Address: 2-24-1, Matsugaya, Taitoku, Tokyo

Kamaasa Shoten (knife floor)

Address: 2-23-9, Matsugaya, Taitoku, Tokyo

Business hours: 10:00 to 17:30

Holiday: no holiday (except year's end and New Year's Day)

"Fujiya," a store which sells dyed traditional facecloths

The store is a facecloth shop which has been running their business for 65 years. The store sells lots of Chusenzome (traditional dying method) facecloths that are suitable to be framed up on the wall, not just using them as a handkerchief or towel. You can also use them as a "furoshiki" (Japanese wrapping cloth) or a bandanna.

The facecloths sold in this store are all handmade. Why don't you find your favorite item when you visit Asakusa?

Detailed information:http://www.moshimoshi-nippon.jp/37215

■Information

Somee Tenugui no Fujiya

Address: 2-215, Asakusa, Taitoku, Tokyo

Business hours: 10:00 to 18:00

Holiday: Thursday

 "Tengoku," a café that sells cute original goods

"Tengoku" is a café that sells famous pancakes and they also sell original goods such as cups and saucers. Why don't you visit the café and buy their original goods as a souvenir?

Detailed information:http://www.moshimoshi-nippon.jp/31615

■Information

Coffee Tengoku

Address: 1-41-9, Asakusa, Taitoku, Tokyo

 "Waizumiya" which sells cat-shaped photogenic Japanese crackers

It is an established Japanese cracker shop which has three shops in Asakusa.

You can find many kinds of Japanese crackers inside the store.

The most popular cat-shaped Japanese cracker is created based on the cat they own called "Norichan."

◼︎Information

Waizumiya main store

Address: 〒111-0035, 1-14, Asakusa, Taitoku, Tokyo

Business hours: 10:30 to 19:30

Holiday: Thursday

TEL:03-3841-5501

How was our recommendation of souvenir stores? Please refer to this article if you are not sure of which store to visit in Asakusa.

Have a nice trip!

Six recommended "made in Japan" gifts you can buy in Tokyo

"I want to buy a good "made in Japan" gift!" No doubt there are many tourists to Japan who think like this. In this article we want to introduce to you six gift items that MMN highly recommends.

 "H TOKYO" – A handkerchief specialty store where Japanese designs are popular

"H TOKYO" is the handkerchief specialty store which is located on the 3rd floor of KITTE.  From illustrators to novelists, these handkerchiefs are the result of many artist collaborations. The handkerchiefs line the shop, filling up the display areas. Patterns and traditional Japanese designs such as these can only be found in Tokyo. You can also purchase badges and uchiwa fans, small items made from the fabric of the handkerchiefs and many KITTE limited items that cannot be obtained anywhere else.

You can also purchase personalized handkerchiefs with initials, messages and even embroidery. Many foreign visitors and other tourists who are staying in Tokyo for a while choose to order their designs and then collect them before returning home.

Detailed information:http://www.moshimoshi-nippon.jp/54580

Chopstick specialty store, Morita" in Asakusa

The chopstick specialty store called Morita," a popular store on Nakamise Street, has variety of chopsticks from the reasonable ones to luxurious ones. They have a great variety of chopsticks along with many original items.

Chopsticks are an item that represents Japanese culture. They  also have cute chopstick rests. They are tiny and easy to carry around so they made for a great souvenir.

Detailed information:http://www.moshimoshi-nippon.jp/ja/37162

"Coci la elle" in Daikanyama where you can get your very own colorful umbrella!

"Coci la elle" originally stocked only one type of umbrella when it opened, a type made for protecting you from the sun. They now own a second shop in Daikanyama which opened in April this year in addition to the main shop and studio in Kiyosumi-shirakawa.

The closest station is Daikanyama Station via the Tōkyū Tōyoko Line.  The station is only 1 stop from Shibuya and so is conveniently accessible.

Coci la elle offers vibrant umbrellas in all types of colours and designs to brighten your day when those rainy days get you down. They also have umbrellas that will protect you from the blistering sun on those scorching days while also making you feel elegant at the same time.

Coci la elle doesn't just stock umbrellas either. They also offer cute raincoats designed just like a classic raincoat, high quality big-sized scarves made from 100% silk, fun handkerchiefs with an original Coci la elle design, sun umbrellas all handmade by the staff, and more.

Detailed information:http://www.moshimoshi-nippon.jp/48470

Ginza Gekko-so Art Supply Store" where you can purchase original stationaries

Ginza Gekko-so Art Supply Store" is located In Hanatsubaki Street, Ginza 8 Chome. It is a historical art supply store that was established in 1917. This store only carries original art supply products.

The products include colors, brushes and sketch books made by the craftsman and have a horn emblem that signature "call good friends." They have been creating high quality art supplies, and so many colorful paintings such as oil colors, water colors and gouache placed all over the wall can be seen.

Detailed information:http://www.moshimoshi-nippon.jp/37898

"Wa-no Utsuwa Dengama" – a shop specializing in Japanese pottery located in Kappabashi

The owner of this shop stockes pottery directly from pottery producers from all over Japan.  At this shop, Kutani, Mino, Shigaraki, Arita, Masuko and other Japanese traditional dishes are available.

The shop has an extensive lineup from daily-use dishes to masterpieces of well-known pottery producers.  You can find daily-use dishes on the first floor, and high-quality one-of-a-kind items, which are made by pottery artists, on the second floor.

Dishes that make your life more vivid await you at "Wa-no Utsuwa Dengam."  Come find a special pottery item for yourself, or get one as a present for your loved one.

Detailed information:http://www.moshimoshi-nippon.jp/41748

 MOSHI MOSHI BOX in Harajyuku offers "Made in Japan" – KENDAMA

Harajuku fashion and culture reporters ASOBISYSTEM and culture creating shop BEAMS have teamed up to create a new project called "ASOBEAMS". They will be producing all new Tokyo souvenirs, starting with their first item, "KENDAMA TOHOKO", the classic kentama toy.

Designed by a Harajuku artist, the kendama are being made by the worldwide respected kentama firmament Yamagata Workshop. These kendama are now being sold at MOSHI MOSHI BOX Harajuku Information Center locate very near Harajuku's Takeshita Street.

Detailed information:http://www.moshimoshi-nippon.jp/11654

We wish you luck in finding a Japan-limited, "Made in Japan" souvenir to your liking!

Art museums and souvenir shops! Six recommended sightseeing spots in Ueno

Ueno has Tokyo's first art museum, museum and zoo and is a suitable place to visit for those of you who are interested in the history of Tokyo's downtown.

The Ueno Royal Museum

"The Ueno Royal Museum" does not have a permanent exhibition but rather holds rotating exhibitions such as the "Ueno no Mori Museum Taishoten (exhibition of award-winning works)" and "Nihon no Shizen wo Egaku Ten (exhibition of paintings of nature)" on a regular basis. An original letter paper with the illustration of the Takamori Saigo's statue is sold at the museum shop since the statue is located near the museum.

■Information

The Ueno Royal Museum

Address: 1-2, Ueno Park, Taitoku, Tokyo

TEL: 03-3833-4191

Business hours: 10:00 to 17:00

※The content of the exhibitions might change

Fixed holiday: not fixed ※differs depending on the exhibition

National Museum of Science and Nature

"National Museum of Science and Nature" is a museum where you can learn about the evolution of human-kind, various animals/plants and the development of science technology. It is the only conclusive science/nature museum in Japan which has more than 4.52 million items. The skeletal preparations of Futabasaurus suzukii and T-Rex and the stuffed specimen of animals including threatened species have a tremendous impact.

■Information

National Museum of Science and Nature

Address: 7-20, Ueno Park, Taitoku, Tokyo

TEL: 03-5777-8600 (hello dial)

Business hours: 9:00~17:00 / Friday, Saturday – until 20:00 (last entrance – 30 minutes before closing time)

Fixed holiday: Monday (Tuesday will become a holiday when Monday is a national holiday)

The closing date might be changed while special exhibitions are held.

 

TOKYO METROPOLITAN MUSEUM

TOKYO METROPOLITAN MUSEUM is the first public museum in Japan which was established on 1926. In addition to large exhibitions where you can observe quality works from both home and abroad, they hold various rotating exhibitions and public invitation exhibitions. You can also enjoy eating/drinking in the restaurants inside the museum. Both western-style restaurants and Japanese-style restaurants where you can eat soba (buckwheat noodles) and donburis are available.

■Information

TOKYO METROPOLITAN MUSEUM

Address: 8-36, Ueno Park, Taitoku, Tokyo

TEL: 03-3823-6921

Business hours: 9:30 to 17:30 (last entrance – 17:00)

Friday of August – 9:30 to 21:00

Fixed holiday: First and third Monday (the museum will be opened if Friday or Monday is a national holiday and will be closed on the next day)

Special exhibitions and rotating exhibitions will be held every Monday (the museum will be opened if Friday or Monday is a national holiday and will be closed on the next day)
Please note that the museum might be closed or opened irregularly during the year's end and New Year's holidays.

>>next page
RELATED ENTRIES
Kyoto's New Cafe YOJIYA CAFE Ocha no Crepe Serves Tasty Takeout Matcha Crepes

YOJIYA CAFE opened up a new cafe called YOJIYA CAFE Ocha no Crepe in Kyoto on November 30, 2020, serving a selection of crepes made with Uji matcha and specially-selected ingredients.


YOJIYA is a Kyoto-based company that first opened 116 years ago specialising in aburatorigami blotting paper. Today, the company has expanded its range of cosmetic and beauty items, and it even operates two cafes in Kyoto. On Monday (November 30), it opened YOJIYA CAFE Ocha no Crepe in Nijo Fuyacho, Kyoto, an all-new cafe serving takeout crepes.

Ocha no Crepe Matcha | ¥750 (Tax Included)


The cafe's signature matcha crepe is filled with cream, rice flour dumplings, and matcha from Uji. The crepe pastry itself is made from an original blend of two types of wheat flour. The cream is a delicious blend of three types of cream plus matcha cream. It's also filled with crunchy pie which is cooked fresh every morning. The crepe is finished with an illustration of a matcha teacup and whisk made from matcha.

The high quality matcha crepes are made the perfect size and with the perfect combinations so they can be enjoyed even after a meal.

Be sure to pay a visit to YOJIYA CAFE Ocha no Crepe when visiting Kyoto.

Information

YOJIYA CAFE Ocha no Crepe
Grand Opening: November 30, 2020
Address: Nijo dori & Fuyacho-dori, Hoteiyachō, Nakagyo Ward, Kyoto
Opening Hours: 11:00-18:00
No Fixed Holidays
TEL: 075-255-9292

YOJIYA CAFE Official Website: http://www.yojiyacafe.com

Sanrio's Little Twin Stars Kiki & Lala Light Up Shinjuku With TWINKLE COLOR CHRISTMAS Illumination Event

Sanrio's beloved character pair Kiki & Lala, also known as the Little Twin Stars, are hosting a special winter event titled "TWINKLE COLOR CHRISTMAS" at Shinjuku Southern Terrace from December 1 to 25, illuminating the area with beautiful Christmas lights, as part of their 45th anniversary.

Kiki & Lala's twinkling Christmas tree magical in the daytime and night time

The towering 4-meter tall Christmas Tree is decorated in countless mirror balls which reflect beautifully both during the day from the sun and at night with Kiki & Lala's illuminations. A special light show is also taking place from 16:30 each day with Christmas songs.


Decorated around the tree are Kiki & Lala neon signs and pastel-coloured adornments.

Those unable to visit Shinjuku this Christmas can access the "TWINKLE COLOR CHRISTMAS AR TREE" digitally This will have Kiki & Lala's Christmas tree appear on your phone when taking photos. You can access it here.

Kiki & Lala treats at the Sanrio Cafe Wagon

Limited time menu

45th Anniversary Items

On weekends, as well as from December 19 up to Christmas Day, a food wagon will make an appearance at the event serving Kiki & Lala food and drink like the pink and fruity Ruby Chocolate Latte and fruit-filled Twinkle Crepe.

©'76,'20 SANRIO 著作(株)サンリオ

Information

Little Twin Stars x Shinjuku Southern Terrace TWINKLE COLOR CHRISTMAS
Running: December 1, 2020 – December 25, 2020
Tree Light-Up Schedule: December 1 = 17:00-24:00 / December 2-24 = 16:30~24:00 / December 25 = 16:30-21:00
Address: 2-2-1 Yoyogi, Shinjuku, Tokyo
Entry: Free
Official Website: https://www.sanrio.co.jp/news/ts-odakyu-twinkle-color-christmas-20201119/

Cheese Tea Shop machi machi Showcases Christmas 2020 Beverage

Taiwanese cheese tea shop machi machi is releasing a new drink in Japan this holiday season on December 1: the 'Flurry Strawberry Milk With Crème Brûlée.'

machi machi is an extremely popular cheese tea chain in Taiwan that has been called the 'king of cheese tea' by Taiwanese news outlets. Each and every cup poured is made fresh with tea from Taiwan to which rich cream cheese is added for a salty kick, creating a new kind of dessert drink.

Flurry Strawberry Milk With Crème Brûlée | ¥750 (Before Tax)


The new Christmas beverage being served in Japan uses fresh strawberries which adds a delightful sweetness to the milk. It's topped with crushed Oreos and combined with crème brûlée for a variety of layered flavours. The Oreos add crunch to the dessert drink so that it's a delicious experience down to the last sip.

If you've never had Taiwanese cheese tea, and are in Japan this Christmas, don't miss out on this seasonal drink, available for the whole month of December.

Information

Flurry Strawberry Milk With Crème Brûlée
Serving: December 1, 2020 – December 31, 2020
Available: machi machi stores in Japan
Official Website: https://machimachi.baycrews.co.jp

IKEA Shinjuku to Open in Spring 2021

IKEA Japan has announced that its third branch will open in Shinjuku in Spring 2021, following the opening of IKEA Harajuku in June and IKEA Shibuya which is opening on November 30.

IKEA Shinjuku will be conveniently located just a 5-minute walk from JR Shinjuku Station. It will feature a line-up of products to get people living more sustainably at an affordable price. It will also serve authentic Swedish food.

Helen Von Rice (IKEA CEO, Chief Sustainability Officer) | Comment

"We are so excited to continue our city-expansion journey with our third city shop meeting many more of the Tokyoites in the bustling Shinjuku district. We hope to inspire and solve home-furnishing needs at a time when the home has never been more important. Our Shinjuku shop will also continue to offer great plant-based food as well as sustainable products to reach our goal of being climate-neutral by 2030."

Information

IKEA Shinjuku
Grand Opening: Spring 2021
Address: Keio Shinjuku B1F-3F, 3-1-13 Shinjuku, Shinjuku-ku, Tokyo
Official Website: https://www.ikea.com/jp/ja/

Japanese Koala's March Cookies Collaborates With Pokémon On Cheesecake Moomoo Milk Flavour

Koala's March is one of the many tasty treats made by Japanese confectionery company Lotte. They are bite-sized cookies with sweet fillings. Lotte is teaming up with Pokémon to release 48 Koala's March products with Pokémon prints on them.

Koala's March With Pokémon – Cheesecake Moomoo Milk Flavour

The crunchy biscuits feature a variety of Pokémon prints on them along with the Pokémon's names' in Japanese. They are filled with sweet cheesecake-flavoured chocolate. The collaboration is inspired by Moomoo Milk, an HP-restoring medicine seen in Pokémon. Together with the original Koala's March prints, there are a total of 96 individual designs to find.

A proper tasty snack for any Pokémon Trainer out there!

©LOTTE/Koala's March Project

©Nintendo・Creatures・GAME FREAK・TV Tokyo・ShoPro・JR Kikaku ©Pokémon

Enjoy the Beautiful Taste of Kyoto at Isetan Shinjuku in Tokyo

Isetan Shinjuku has announced a special event dedicated to promoting the beautiful taste of Tokyo. Set to begin on December 2, the event will see both traditional and newer restaurants from Kyoto come together to serve up Kyoto-style cuisine to the people of Tokyo from oldies like sushi to dango to more modern dishes like okonomiyaki and katsu sandwiches. Visitors will also be able to watch real chefs from Kyoto at work.

Hi-Lite Shokudo's "Hi-Lite Katsu Sandwich" | ¥850

Since first opening in 1960, Hi-Lite Shokudo has continued to treasure the taste of home cooking and has continued to evolve that taste over the years to cater to each generation. Its famous katsu sandwich is made with a secret sauce that has kept it unbeaten against other popular eateries in Kyoto, and they've upped the taste for this event.

Kotoka's "Mitarashi-dango" | ¥864 (6 Sticks) 

These dango are made fresh in front of customers and are doused in a rich secret sauce. Their chewy texture is irresistible.

Izuu's Mackerel and Tilefish Assortment | ¥4,455 (3 of each per person)

Izuu is an iconic sushi restaurant in Kyoto that was first established in 1781. This assortment is made with chub mackerel from coastal waters, esumai rice from Shiga Prefecture, and kombu from Hokkaido.。

Yumeya's Fuwafuwa Okonomiyaki | ¥801 (1 portion)

Many people living outside of Kyoto search for the okonomiyaki flavour served by Yumeya. It's made fresh, fluffy, and is topped with lots of ingredients.

Daitokuji Saiki-ya's "Dashimaki Tamago" | ¥648 (1 portion)

Daitokuji Saiki-ya is a specialty store in Kyoto catered food in business for 1933 years. It serves Kyoto-style dashimaki tamago as well as lots of other delicious food that captures the taste of Kyoto.

Strawberry Shortcake Crepe Arrive For Christmas 2020 at gelato pique cafe

gelato pique cafe in Japan is celebrating the holiday season with a series of 'WHITE CHRISTMAS' themed crepes and soft serve ice creams until December 27.

The cafe is a branch of the loungewear brand gelato pique. It aims to create desserts for adults. This Christmas, it is serving up some holiday special crepes and ice creams.

Strawberry Shortcake Crepe | ¥880 (Before Tax)

A fat crepe stuffed with strawberries and adorned in a way that's just like a shortcake. It contains not only strawberries, but raspberries, and cream. The whole wheat biscuit adds texture to the crepe so it's delicious to the last bite.

Pique Bear Crepe | ¥1,180 (Before Tax) *Limited quantity served each day


A snowy, all-white crepe made with sweet strawberries, milk gelato, and whole wheat biscuit. It's topped with a cute white chocolate bear.

Holiday Special Soft Creams – From Left: Strawberry Custard, Rich Milk, Mix | ¥450 Each (Before Tax)

The strawberry custard ice cream is made with smooth, sweet, and rich custard cream and strawberry for a melt-in-the-mouth combination. The rich milk ice cream is a mix of refreshing milk and rich vanilla. The mix option combines both of these flavours which results in a real mouth-watering treat.

If you're in Japan this holiday season, don't miss out on these delightful desserts.

Information

WHITE CHRISTMAS
Running: November 16, 2020 – December 27, 2020
Gelato pique cafe Official site:https://pique-cafe.com/
*The Gotemba Premium Outlets branch of gelato pique cafe is only selling the Strawberry Custard Cream Soft Cream
*The Tamagawa Takashimaya S.C. branch is not selling soft creams

Make Your Own Chocolate Pokémon Pies With Lotte's Confectionery DIY Kit

Japanese confectionery company Lotte is launching a new version of its popular Choco Pie dessert in collaboration with Pokémon.

Pokémon Trainers out there with sweet tooths are given an ordinary blank Choco Pie which they can decorate with the accompanying assorted chocolates, nuts, and sweets to create their favourite Pokémon. They can create their own from their mind or follow the recipe provided.

Choco Pie Art with Pokémon will be released by Lotte in Japan on November 24, 2020.

©Nintendo・Creatures・GAME FREAK・TV Tokyo・ShoPro・JR Kikaku ©Pokémon

Luxurious Christmas Desserts Whipped Up at Ginza's SHISEIDO PARLOUR SALON DE CAFE

SHISEIDO PARLOUR SALON DE CAFE in Ginza, Tokyo, is serving up Christmas cheer this year in the form of a delightful selection of desserts from December 1 to 29.

Christmas Angel Parfait | ¥2,300 (Tax Included)

Made with super sweet Le Lectier pears and combined with assorted berries, this parfait is like a gift from the heavens.

Present From The Heavens w/ Drink | ¥2,500 (Tax Included)

A super cute Christmas assortment with a Christmas present made from white chocolate and berry yam, a snowman made from yuzu citrus-laced milk ice cream, and more.

Shiseido Parlour Story w/ Drink | ¥2,600 (Tax Included) *Served weekdays only

Ensemble Chocolate w/ Drink | ¥2,200 (tax Included)

A brownie made from a combination of Belgian, French, and Swiss chocolate surrounded by ganache, ice cream, and more, served with a spread of berry sauce.

Strawberry Parfait | ¥2,000 (Tax Included)

A simple but deliciously sweet parfait made with koiminori strawberries from Nagasaki. It's served with ice cream and sauce but only contains 10g sugar content.

Information

SHISEIDO PARLOUR SALON DE CAFÉ
Address: Tokyo Ginza Shiseido Building 3F, 8-8-3 Ginza, Chuo-ku, Tokyo

TEL: 03-5537-6231 (Reservations Not Required)

Opening Hours:

[Mon-Sat] 11:00-21:00 (Last Orders 20:30)

[Sun & Public Holidays] 11:00-20:00 (Last Orders 19:30)

Closed: Mondays (Except Public Holidays) / New Year Holidays

Official Website: https://parlour.shiseido.co.jp/

Sanrio's Little Twin Stars Kiki & Lala to Feature in Special Christmas Event in Shinjuku

Sanrio's beloved character pair Kiki & Lala, also known as the Little Twin Stars, will feature as part of a special winter event titled "TWINKLE COLOR CHRISTMAS" in collaboration with Odakyu Electric Railway. It will take place at Shinjuku Southern Terrace from December 1 to 25, illuminating the area with beautiful Christmas lights.

Kiki & Lala's Twinkling Christmas Tree

Shinjuku Southern Terrace will dazzle visitors with its pink and blue illuminations as will its towering 4-meter tall Christmas Tree which was made in collaboration with the installation art group MIRRORBOWLER. It will be decorated in countless mirror balls which will reflect beautifully both during the day from the sun and at night with Kiki & Lala's illuminations. The tree will also be adorned with numerous Christmas decorations like clouds, moons, and stars—all very reminiscent of Sanrio's pastel-coloured pair.

Kiki & Lala Food & Drink

Kiki & Lala Ruby Chocolate Latte ¥400 (Tax Included) | Kiki & lala Twinkle Crepe ¥600 (Tax Included)

On weekends, as well as from December 19 up to Christmas Day, a food wagon will make an appearance at the event serving Kiki & Lala food and drink like the pink and fruity Ruby Chocolate Latte and fruit-filled Twinkle Crepe.

Limited-Edition Design Clip

Customers who spend over ¥2,000 (tax included) at the wagon will get themselves a free limited-edition design clip.

Cafe Wagon Schedule
Running: December 5th-6th, 12th-13th, 19th-25th, 2020
Opening Hours: 10:00-19:00

AR Kiki & Lala Tree

Those unable to visit Shinjuku this Christmas can access the "TWINKLE COLOR CHRISTMAS AR TREE" digitally This will have Kiki & Lala's Christmas tree appear on your phone when taking photos. You can access it here.

©'76,'20 SANRIO  著作(株)サンリオ

Information

Little Twin Stars x Shinjuku Southern Terrace TWINKLE COLOR CHRISTMAS
Running: December 1, 2020 – December 25, 2020
Tree Light-Up Schedule: December 1 = 17:00-24:00 / December 2-24 = 16:30~24:00 / December 25 = 16:30-21:00
Address: 2-2-1 Yoyogi, Shinjuku, Tokyo
Entry: Free
Official Website: https://www.sanrio.co.jp/news/ts-odakyu-twinkle-color-christmas-20201119/

Pikachu Caramel Frappes Zap Their Way to Pikachu Sweets by Pokémon Cafe This Holiday Season

Pikachu Sweets by Pokémon Cafe in Ikebukuro, Tokyo, is adding the new "Caramel Pika Pika Frappe" to its menu this holiday season from December 5, 2020 to January 15, 2021.

Caramel Pika Pika Frappe | ¥700 (Before Tax)

The adorable beverage is based on the Japanese custard pudding known as purin. It's laced with caramel sauce, closed off with a squirt of whipped cream, and finished with a sprinkling of chocolate chips for accent.

Pikachu Sleeves

The drink also comes with one of four possible Pikachu sleeves which feature designs in promotion of the upcoming animated film Pokémon the Movie: Secrets of the Jungle (also known as Pokémon the Movie: Coco) which will be released in Japan on December 25, 2020 and in the US in 2021.

© 2020 Pokémon.©1995-2020 Nintendo/Creatures Inc./GAME FREAK inc.
Pokémon, ポケットモンスター, and ポケモン are registered trademarks of Nintendo, Creatures Inc., and GAME FREAK inc.
© Nintendo・Creatures・GAME FREAK・TV Tokyo・ShoPro・JR Kikaku
© Pokémon © 2020 Pikachu Project

McDonald's Luxurious Chocolate Frappes in Collaboration With GODIVA Are Mouth-Watering

McDonald's Japan has revealed two new beverages which will be sold at McCafé by Barista branches of McDonald's from November 25: the "GODIVA Chocolate Espresso Frappe & Macaron" and the "GODIVA Chocolate Espresso Frappe."

This is McCafé by Barista's first collaboration with the Turkish chocolate company GODIVA. The drinks were made under the supervision of Yannick Chevolleau, an executive chef and chocolatier pâtissier at GODIVA, bringing together a match made in heaven of rich chocolate and espresso.

GODIVA Chocolate Espresso Frappe – Regular Size (¥540)

The beverage contains a dark chocolate sauce which combines cacao powder and roasted cacao beans which is mixed together with fragrant espresso and milk before being topped with whipped cream drizzled in a couverture chocolate sauce made from 54% Belgian chocolate.

GODIVA Chocolate Espresso Frappe & Macaron – Regular Size (¥540)

You can also get it topped with a vanilla-flavoured macaron which adds sweetness to the rich beverage and looks even more Instagram-worthy.

Information

GODIVA Chocolate Espresso Frappe & Macaron
GODIVA Chocolate Espresso Frappe
Serving: November 25, 2020 – Mid January 2021 (subject to change)
Available: At McCafé by Barista branches of McDonald's in Japan