Senso Inc, a kimono manufacturer soon to celebrate 140 years since its establishment, will launch an app called WA TAILOR on June 1, 2018 that enables you to custom make your very own kimono. These days people are detaching themselves from kimono, and so this app offers the opportunity to interact and play around with kimono in the hopes of getting them interested.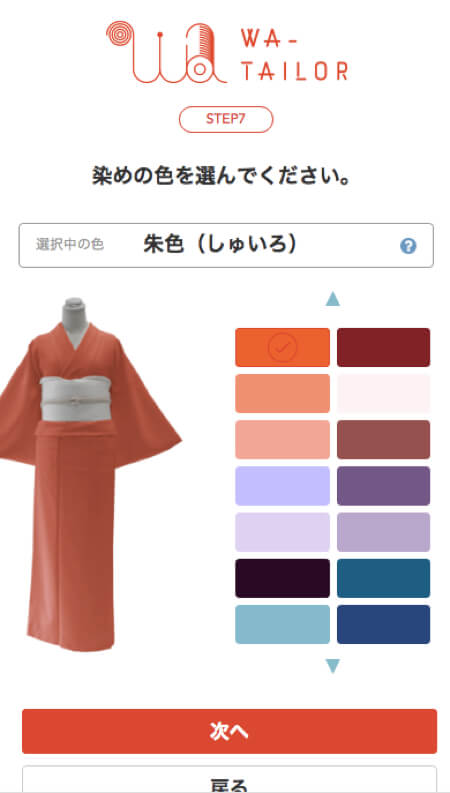 The service lets you pick your own measurements and 10 varieties of cloth. Next, you pick the dye (28 colours), nagajuban (10 colours), obi (10 types), obishime (24 colours), and obiage (24 colours). The model displays your choices in real time making it easy to mix and match as you make your selections.
You can order your design online, as well as a sample cloth posted to  you for free if you want it. After making your purchase, a dyed cloth sample will also be delivered to your for confirmation.
The dyed sample will be delivered in approximately 10 days upon ordering, and the finished product will be delivered in up to 2 months.
Those who have never worn a kimono before enjoy using this opportunity to challenge themselves to creating their own.
■Information
WA TAILOR
Available: June 1, 2018
Price: Kimono Set – ¥158,000 (Nagajuban + Obi) / Kimono – ¥78,000
Website: https://watailor.jp/ (Online from June 1)