Art Exhibition: 'Wa no Akari x Hyakudan Kaidan' to Take Place in Meguro Gajoen
Hotel Gajoen Tokyo is a hotel and museum celebrating its 90th anniversary this year. The hotel is home to the Hyakudan Kaidan, or 100 Steps Staircase, where the Wa no Akari x Hyakudan Kaidan art exhibition will take place from June 7 to September 2. This marks the 4th run of the event, which will put on a fantastic display of lights and installations celebrating Japanese summer and its events.
The 100 Steps Staircase was built in 1935 and has been a place of meeting for many people over the course of Gajoen's history. It was registered by Tokyo Prefecture as a Tangible Cultural Property in 2009 for its exceptional architecture and artistic beauty.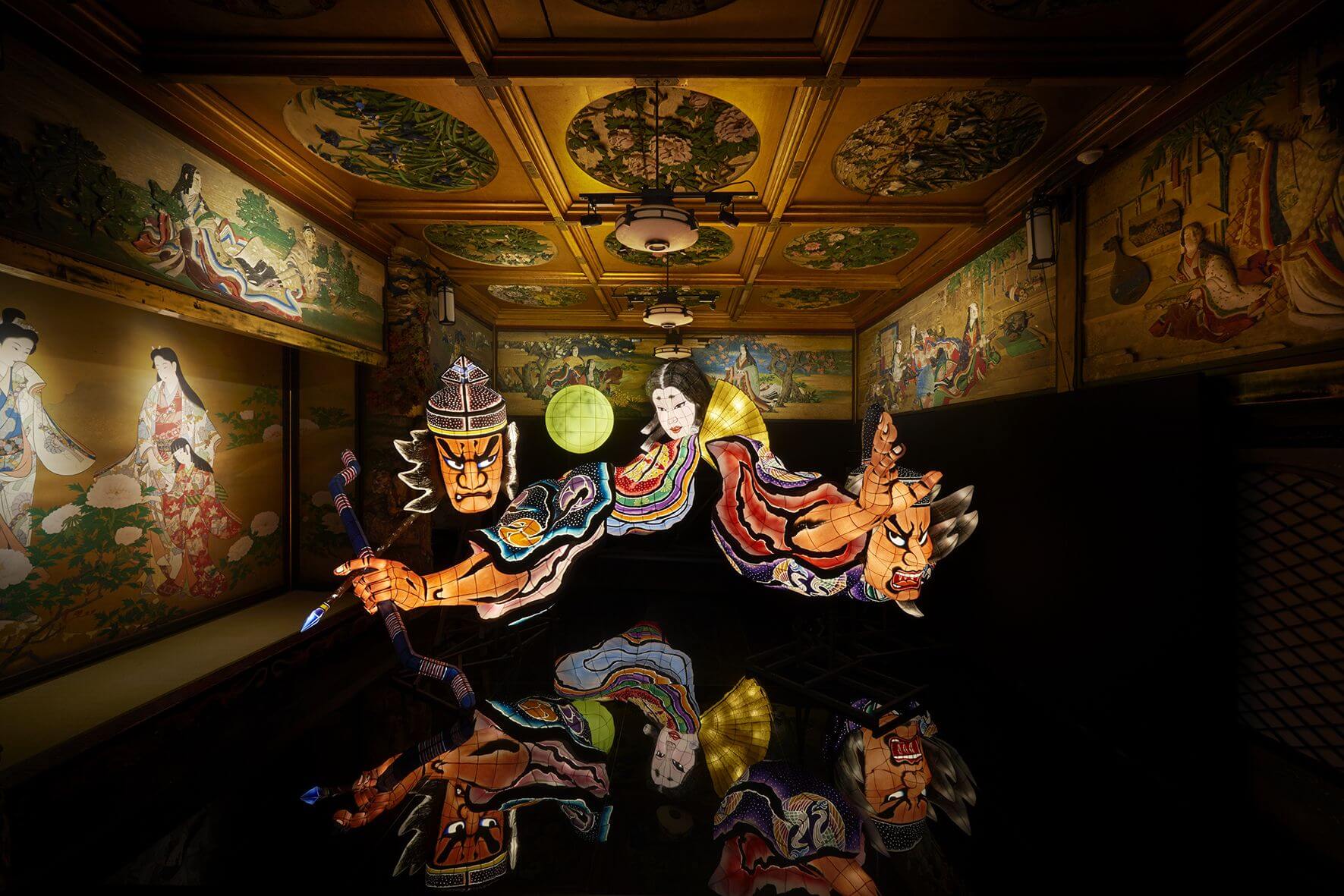 During the exhibition's first run in 2015, the Hyakudan Kaidan was celebrated in collaboration with the Aomori Nebuta Matsuri, a registered Important Intangible Folk Cultural Property. The ideas and concepts surrounding the exhibition have changed each year. The second run saw a boost in popularity with over 90,000 attendees, more than the prior year.
This year, 63 exhibitors will participate in the event, close to double the amount than last time. It will be a celebration of everything from the giant Aomori Nebuta Matsuri to Edo Kiriko glassware that you can hold in the palm of your hand. An amalgamation of festivities, art, design, craftsmanship and technology, attendees are permitted to take photos of anything there.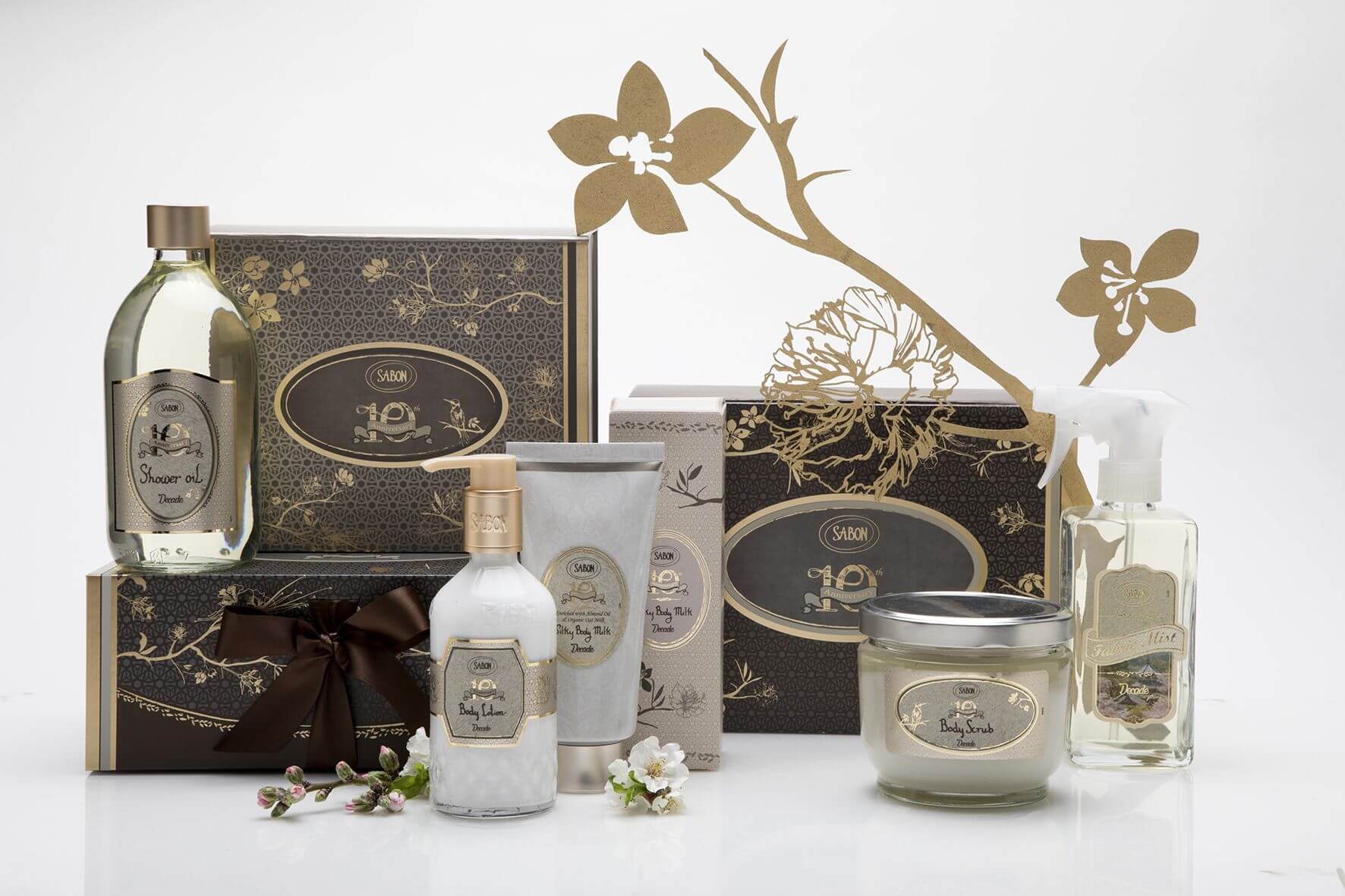 This year's exhibition will see a huge range of content, including art installations by MIRRORBOWLER, three new works completed by Majima Hidenori at the end of last year that took him 6 years to complete, a light-up byobu folding screen that people can draw on, products by body care brand SABON who originate from Israel and are celebrating 10 years since arriving in Japan, and much more.
There will be a bunch of collaborative projects too. Full details can be found on the event website.
Get up close with Japanese art and culture at this year's exhibition.
■Information
Wa no Akari x Hyakudan Kaidan 2018
Location: Hotel Gajoen Tokyo
Running: July 7, 2018 – September 2, 2018 (*No Holidays)
Time: [Monday-Thursday] 10am-5pm (Last Entries 4:30pm) / [Friday, Weekends, Holidays & August 13-17] 10am-8pm (Last Entries 7:30pm)
*Photography allowed. However, tripods and flash photography are prohibited.
Entry Price: Same Day – ¥1,500 / Advance – ¥1,200 (¥1,000 until July 6 at entrance) / Students – ¥800 (ID Required) / Children – Free
TEL: 03-5434-3140 (10am-6pm)
Official Page: http://www.hotelgajoen-tokyo.com/event/wanoakari2018
RECOMMENDED ENTRIES
Gajoen Art Tour Now Taking Place at Hotel Gajoen Tokyo

Hotel Gajoen Tokyo is a museum and hotel that underwent revamp last April and is celebrating its 90th anniversary this year. The establishment opened its new Gajoen Art Tour for guests on June 18.

The tour will take place every Monday, Wednesday, Friday and Sunday from 9am for an hour and a half. Guests staying at the hotel will be guided through the myriad of marvelous art displays on show at Hotel Gajoen Tokyo.

The hotel is known for hosting wedding ceremonies and opened as Japan's first wedding complex. Weddings take place at the Oumi-den which is home to colourful wooden carvings of cranes and deer, which are divine messengers, as well as the auspicious plum blossom. There's also folding fans spread out on the ceiling as a good omen.

The tour will also introduce people to the many special rooms in the hotel, including the Gyokujo, a striking Japanese style banquet room with beautiful mother-of-pearl inlays and artwork by Japanese painter Gyokujo Masuda. There's also the Hyakudan Kaidan, or 100 Steps Staircase, which was registered by Tokyo Prefecture as a Tangible Cultural Property. Guests can look forward to commentary of the artwork on display in the hotel.

There's also the temple and shrine walking tour that began on June 19 which will take place every Tuesday, Thursday and Saturday from 9am. People will be guided around the temples and shrines near the hotel including Daienji, Gohyaku Rakanji, Ryusenji, and more.

Get involved with the Hotel Gajoen Tokyo art exhibition.

■Information

Gajoen Art Tour

Start Date: June 18, 2018

Schedule: Mondays, Wednesdays, Fridays and Sundays at 9am-10:30am

Shrine & Temple Walking Tour

Start Date: June 19, 2018

Schedule: Tuesdays, Thursdays and Saturdays at 9am-10:30am

Reservations for either tour must be made by 5pm the previous day. Places are open on a first-come, first-served basis.

Hotel Gajoen Tokyo

Address: 1-8-1 Shimomeguro, Meguro, Tokyo

TEL: 03-3491-4111

Tasty & Beautiful Gift Snacks Arrive at Hotel Gajoen Tokyo

Hotel Gajoen Tokyo is a gorgeous comprehensive hotel and museum which rebranded itself in April 2017 and is celebrating its 90th anniversary this year.

The establishment has prepared a special selection of two delicious gifts which are sold at the hotel's patisserie Lien 1928 and have been officially recognised by Secretary of Dining which is managed by Gurunavi.

The first treat is the Chikurin ('bamboo thicket') chocolates made to look like decorative ceiling paintings. These are popular chocolates made by pastry chef Takeya Shono which are served at the hotel's patisserie Lien 1928 on the first floor where they sell sweets and other foods.

Ever since it was established in 1928, it has recreated decorative ceiling art found at Japanese museums and also in hotels, as well as intricate designs and patterns seen in Japanese paintings.

The second gift snack is baked and is called Iro-Dori. It includes three popular powdered cakes which have been made with hard-to-get premium matcha from Ome in Tokyo. It also includes a variety of baked biscuits and other sweets.

This selection of snacks is a showcase by Secretary of Dining, one of Japan's biggest secretary service support sites managed by Gurunavi. Their products have received much praise especially amongst secretaries as their gift snacks cater towards the business scene.

Lien 1928 offers unique sweets inspired by the beauty of Japan. Why not pick some up yourself?

New Patisserie "Lien 1928" Selling Japanese-Style Sweets to Open at Hotel Gajoen in Tokyo

A new patisserie by the name of "Lien 1928" will be opening in Hotel Gajoen Tokyo on September 1st. The name "Lien" originates from the French word "Lien" to mean "bond" and "connect" and the "1928" signifies the date at which Gaojen was established.

The patisserie will house chocolate delicacies made by pastry chef Takeya Shouno, as well as a host of other luxurious, hotel original treats

The hotel is going into its 90th anniversary, and since it's a place that upholds many festivals and celebrations, they are introduction a line of delectable goodies intended as a gift for that special someone.

The line-up features a long list of delicious treats that you can only find at the hotel, including chocolate bon bons created around the design of the hotel's gorgeous ceiling painting, temari ball shaped chocolates that were sold as limited edition Valentines Day gifts, and more. They also offer the standard pound cake and a range of baked sweets which are perfect as gifts.

The elegant patisserie is designed using 'kumiko,' a traditional Japanese style of woodwork, and boasts a wide range of sumptuous original sweets for you to enjoy either for yourself or as a gift to someone dear to you.

It overflows with the kind of traditional Japaneseness you want to be surrounded by, so be sure to head on over to check our their collection of treats you can only find there.

■Information

Patisserie "Lien 1928" (栞杏1928)

Address: Hotel Gajoen Tokyo 1F, 1-8-1 Shitameguro, Meguro-ku, Tokyo

Open: 10am-8pm

Enquiries: Restaurant Desk

TEL: 050-3188-7570 Service Hours: 9am-8pm

Patisserie "Lien 1928"

TEL: 03-5434-5230 *Available from September 1st

Related Article:The popular illumination event "Wa no Akari× Hyakudan Kaidanya" which gathered nine thousand spectators will be held.

Related Article:Dorayaki Specialist Shop "DOU" Opens New Confectionary Shop at Lumine EST in Shinjuku
RELATED ENTRIES
Van Gogh & Monet Inspired Tarts to be Released by Qu'il Fait Bon in Japan

Japanese fruit tart masters Qu'il Fait Bon is promoting the upcoming London National Gallery Exhibition, which is set to arrive at Tokyo's National Museum of Western Art on March 3, 2020, with the release of two new art-inspired tarts, which will be available at Qu'il Fait Bon from the same day.

The National Gallery in London is a world famous art museum that houses countless artworks from across the generations. The museum is well-known for its collection of high quality European paintings, and the first time ever, it's taking 61 these works for large scale exhibitions in Tokyo and Osaka this year.

Orange & Mango Tart – "Sunflowers"

One Piece – ¥736

Whole Tart (25cm) – ¥7,365

This first tart is inspired by Vincent van Gogh's famous Sunflowers series. The beautifully layered floral dessert contains matcha and honey flavoured almond cream, mango pudding, fresh orange and mango pieces, and meringue. The honey used is Bulgarian sunflower honey. Together with the beautiful, swirling meringue and the cross-section of the sliced cake, the tart strongly depicts Gogh's gorgeous Sunflowers work.

Available:

Qu'il Fait Bon (Grand Maison Ginza) / Serving: March 3, 2020 – Mid April 2020

Qu'il Fait Bon (Grand Front Osaka) / August 11, 2020 – Mid September 2020

Green Fruit & Peach Mousse Tart – "The Water Lily Pond"

One Piece – ¥732

Whole Tart (25cm) – ¥7,322

The second tart is themed on Claude Monet's The Water Lily Pond. A lily bed of fresh fruits sip atop a peach mousse, which has a gentle fragrance.

Available:

Qu'il Fait Bon (Grand Maison Ginza) / Serving: April 8, 2020 – Mid May 2020

Qu'il Fait Bon (Grand Front Osaka) / July 7, 2020 – Mid August 2020

Make a day of art by heading to the London National Gallery Exhibition and finishing it off with a delicious artistic tart at Qu'il Fait Bon.

Information

London National Gallery Exhibition

Tokyo Exhibition

Running: March 3, 2020 – June 14, 2020

Location: National Museum of Western Art (Ueno Park, Tokyo)

Osaka Exhibition

Running: July 7, 2020 – October 18, 2020

Location: The National Museum of Art, Osaka (Nakanoshima, Osaka)

Official Website: https://artexhibition.jp/london2020/

Taro Okamoto's Prints Exhibition to Run at Taro Okamoto Memorial Museum in Tokyo

The Taro Okamoto Memorial Museum has announced a new exhibition entitled "Taro Okamoto's Prints" which will run at the Tokyo-based museum from February 26 to June 28 this year.

Taro Okamoto employed many channels to try and bring art into the lives of the people. His range of expression was diverse, made up of countless genres, including the Tower of the Sun.

One form of media that Taro poured his talents and energy into was prints, ranging from lithography to etching, silkscreen, woodblock, and so on.

For Taro, art was synonymous with life and living, which he expressed over his lifetime, and which will be shown in the first ever print exhibition of his work.

Information

Taro Okamoto's Prints

Running: February 26, 2020 – June 28, 2020

Opening Hours: 10:00-18:00

LOcation: Taro Okamoto Memorial Museum (6-1-19 Minamiaoyama, Minato City, Tokyo)

Access: 8-minutes on foot from Omotesando Station (via the Ginza Line, Chiyoda Line, or Hanzomon Line)

Price: General ¥650 / Elementary School Children ¥300

Official Website: http://www.taro-okamoto.or.jp/en/

Exhibition Page: http://www.taro-okamoto.or.jp/en/exhibition/next.html

Starbucks Reserve®︎ Roastery Tokyo to Release Cherry Blossom Spring Drinks and Merchandise

Starbucks Reserve®︎ Roastery Tokyo boasts the most incredible location, sitting by the side of Nakameguro, one of Tokyo's most famous spots for seeing the cherry blossoms in spring.

This year, the coffee roastery's "Sakura Season" is set to begin on February 15, when its cherry blossom-inspired merchandise collection is released, along with a line-up of pink beverages and food.

The official Starbucks sakura merchandise ranges from tumblers and mugs to a key ring, handkerchief, and more, for a total of 10 items.

Strawberry Chia Oolong – ¥900

Poppun Sakura Jasmine Tea – ¥950

Floating Blossom – ¥900

Six beautiful beverages from last year's Sakura Season at Starbucks are also making a return from the Teavana™️ brand, made with delicate and soft cherries, hibiscus, and tea leaves as refreshing as green grass.

Clockwise From Left: Gianchetti & Sakura – ¥880 / Mini Panettone Sakura – ¥680 / Cornetti Sakura – ¥380 / Maritozzo Sakura – ¥540

Italian bakery Princi®︎ is also heading to Japan for the first time to serve up Italian food culture to people at Starbucks Reserve®︎ Roastery Tokyo. Enjoy the floral taste of cherry blossoms done in a Princi®︎ way.

Heading to Tokyo for Hanami and the cherry blossoms? Then make a stop at Starbucks Reserve®︎ Roastery Tokyo for this year's Sakura Season.

Information

Starbucks Reserve®︎ Roastery Tokyo Sakura Season

Release Date: February 15, 2020

Location: Starbucks Reserve®︎ Roastery Tokyo

*The Princi®︎ products will also be served at the Starbucks Reserve®︎ Store at Ginza Maronie-dori

Official Website: https://www.starbucks.co.jp/press_release/pr2020-3360.php

ART LAB KYOTO: The New Shop Opening at Kyoto City Kyocera Museum of Art

ART LAB KYOTO is the new museum shop set to open at Kyocera Museum of Art on March 21, 2020 in line with the revamp currently undergoing at the museum, with design work being co-created by Japanese architects Jun Aoki and Tezzo Nishizawa.

Kyoto is known as a hub of Japanese culture, managing to maintain traditions while constantly evolving. ART LAB KYOTO will embody everything about this idea when it opens after the museum's revamp. The spacious shop will not only sell merchandise related to the exhibitions, but books and goods related to art from Kyoto both traditional and contemporary, items in collaboration with external artists, original and exclusive sweets, and more. ART LAB KYOTO will also host events promoting the diversity of art and culture in Kyoto.

Information

ART LAB KYOTO

Address: Kyoto City Kyocera Museum of Art Floor B1F (124 Okazaki Enshojicho, Sakyo Ward, Kyoto)

Grand Opening: March 21, 2020

Closures: Open every day until April 30, 2020 except March 23. The schedule commencing May will be posted at a later date on the official website.
Opening  Hours: 10:00-19:00

Official Website (English): https://kyotocity-kyocera.museum/en/

Interview: Internationally Popular Japanese Artist Chocomoo Talks About Upcoming Harajuku Exhibition

A huge exhibition of Chocomoo's artwork is set to adorn WITH HARAJUKU HALL from August 20 to September 28 this year for "Chocomoo EXHIBITION -OUR SECRET PARTY- Supported by WITH HARAJUKU."

Chocomoo is a Japanese artist born and bred in Kyoto. Her work is known for its originality and pop style which she draws in black and white. Her work has been used for clothing and apparel brands, for music artists, and for many other special collaborations with other companies. She is active internationally and draws huge popularity with Japanese women between the ages of 10-20. We have translated an interview with her which was just released.

Chocomoo Interview

"I've loved drawing ever since I was a kid. I'd draw in notebooks, sketchbooks. When I went to New York for the first time, too, I kept a sketch diary and would draw in the park. I was later asked by a guy who managed a gallery if I'd put my work on at his site."

It was there at that gallery exhibiting several of her works that the first buyer came by.

"I sold my first piece of art. A piece of art drawn by an 'ordinary person,' not someone who was an active artist. It was about 30 dollars, if I recall, but I was super happy."

 

New York helped pave the way for Chocomoo to begin her first steps towards becoming an illustrator.

She would post her art on her blog and social media, which was seen by singers and songwriters who got in touch with her. She penned artwork for their tour merchandise, album covers, and more. Recently, she collaborated with Italian car brand FIAT. They released 100 limited edition cars with her art on it. Japanese convenience store FamilyMart even sold umbrellas with Chocomoo's illustrations on them. The reach of her work has no limits.

"When I create a piece, I incorporate a lot of positive words into it in the hopes that it lifts people up."

One distinct aspect of Chocomoo's art is the black and white monotone colouring. When asked why she draws in this way, she said: "I did calligraphy from elementary school to high school and was captivated by how we would write in black. When using black ink, it has a matte look to it, and when using black paint, it's got a glossiness. I think that's part of the reason why I do it."

This will be Chocomoo's biggest exhibition. She is currently working on new material and looking into the details of the exhibition. Speaking about it, she said: "I want to try evolving in a way that's me. I'm aiming to stimulate the people who come to see my work in a different kind of way."

She also commented on the 'OUR SECRET PARTY' part of the exhibition title. "It's an exhibition of my work, but I want everyone to enjoy it like they would a party. There's also new things to be discovered which you won't no about unless you visit, so I put 'secret' in there."

 

Chocomoo was asked to give a comment on her future plans and goals. She said, with a smile: "I want to steadily keep doing what I'm best at without changing what I already have, but I also want my work to reach lots of children too. I'd be happy for them to colour in my work, and I want to challenge myself to making some kind of video format aimed at kids. After that, since I've already painted a car, I want to go bigger and paint an aeroplane!"

Interview/Original Text: Naho Sotome (五月女菜穂)

Photos: 大黒屋 Ryan 尚保

English Translation: Joshua Kitosi-Isanga

As Chocomoo looks to expand her portfolio and reach, we look forward to seeing what she has in store for her exhibition in Harajuku.

©2020 Chocomoo

Information

Chocomoo EXHIBITION -OUR SECRET PARTY- Supported by WITH HARAJUKU
Running: August 20, 2020 – September 28, 2020
Location: WITH HARAJUKU HALL (1-14-30, Jingumae, Shibuya, Tokyo) *Building under construction at the time of posting this article
Exhibition Website: http://chocomoo-exihibition.com/

Starbucks Reserve® Roastery Tokyo Releases Merchandise in Collaboration With BEAMS

Starbucks Coffee Japan has collaborated with BEAMS Creative Lab (ビームス創造研究), which is led by Kazuyoshi Minamimagoe, Senior Creative Director at BEAMS, to release a collection of merchandise to celebrate the coming New Year. The items arrived at Starbucks Reserve® Roastery Tokyo on December 17.

Since opening on February 28, 2019, Roastery Tokyo has collaborated with BEAMS Creative Lab on three separate occasions to release collections of merchandise themed on "Play," "Travel," and "Go out!" respectively. They have proven popular with both Japanese and foreign customers. For this fourth collaboration, the theme is "Lucky Charms."

The line-up of items range from classic Japanese New Year's celebratory items like pochibukuro mini envelopes and a towel with a New Year's greeting design on it to Roastery Tokyo-exclusive Kewpie dolls coloured copper and silver like the roasters in the coffee shop.

Look over the past year and beckon the New Year with a cup of coffee at Starbucks and some festive goodies.

Information

Starbucks Reserve® Roastery Tokyo

Address: 2-19-2 Aobadai, Meguro, Tokyo

Business Hours: 7:00-23:00

No Fixed Holidays.

Access: 14-minutes on foot from Naka-Meguro Station / 14-minutes on foot from the East Exit of Ikejiri-Ōhashi Station

Official Website: https://www.starbucks.co.jp/roastery/

Starbucks Reserve® Roastery Tokyo Collaborates With Traditional Kyoto Dollmakers

Starbucks Reserve® Roastery Tokyo released six new products on December 5 in collaboration with Shimada Koen Ningyo Kobo, a long-standing traditional maker of Japanese gosho-ningyo dolls.

Golden Cup, Shimada Koen Ningyo Kobo – ¥50,000 (Before Tax)

The relationship between Starbucks and Shimada Koen Ningyo Kobo began when Starbucks opened its branch at Kyoto Ninenzaka Yasaka Chaya in Kyoto, which is known for having tatami flooring, as the dollmaker's studio is located near it. There is a waving cat wearing a green apron at that Starbucks which was designed by the 5th generation of Shimada Koen.

Waving Cat, Shimada Koen Ningyo Kobo – ¥30,000 (Before Tax)

Shimada Koen specialises in making gosho-ningyo, dolls with distinct features such as stout forms, pure white skin, tiny legs and hands, a big face, and an overall cute appearance reminiscent of a child. In the Edo Period they were developed as gifts associated with the Court.

Bell Rat, Shimada Koen Ningyo Kobo – ¥3,500 (Before Tax)

The line-up of six dolls feature Starbucks Reserve® Roastery Tokyo motifs and are made with considered thought in mind, including the bonds between people and enjoying happiness throughout the yearーdesires upheld by Starbucks.

Information

Starbucks Reserve® Roastery Tokyo x Shimada Koen Ningyo Kobo Collaboration
Running: From December 5, 2019 until stock runs out

Sold At: Starbucks Reserve® Roastery Tokyo

Starbucks Reserve® Roastery Tokyo

Address: 2-19-2 Aobadai, Meguro, Tokyo

Business Hours: 7:00-23:00

No Fixed Holidays.

Access: 14-minutes on foot from Naka-Meguro Station / 14-minutes on foot from the East Exit of Ikejiri-Ōhashi Station

Official Website: https://www.starbucks.co.jp/roastery/

Ginza Sony Park's Milan Design Week 2019 Exhibition to be Shown in Tokyo

Ginza Sony Park is set to display their #012 Affinity in Autonomy exhibition at the Ginza Sony Park buildingーwhich is a project for the renovation of the Sony Buildingーfrom December 14, 2019.

Affinity in Autonomy was first shown by Sony at Milan Design Week 2019 which was held back in April. It received huge praise from attendees, and so Ginza Sony Park are bringing it back home to showcase at the building, which has enjoyed over 5 million visitors since it opened, for more people to experience it. The exhibit looks at elevating the affinity between humans and robots so that they may co-exist.

Also as part of the exhibition, Sony will showcase five individual pieces entitled Awakening, Accordance, Autonomous, Affiliation, and Association, which make use of image sensors. As visitors experience each one in order, their affinity towards robots will grow. Sound and visuals will play in response to people's movements.

The exhibition combines sound, colour and interaction, offering new insight into robots. What's more is that the robots recognise humans and response in real time, further enhancing the realism offered by the experience.

If you're in Tokyo this holiday season, and are looking for the robots, then be sure to pay a visit to Ginza Sony Park.

Information

#012 Affinity in Autonomy

Running: December 14, 2019 – January 13, 2020 (Closed December 31, 2019 and January 1, 2020)

Time: 10:00-20:00

Location: Ginza Sony Park PARK B2 / PARK B3 (5-3-1 Ginza, Chuo Ward, Tokyo)
Entry: ree

Event Page: https://www.ginzasonypark.jp/program/020/

Andy Warhol Exhibition in Kyoto: Select Major Artworks Revealed

An exhibition centred around Andy Warhol, the American artist who was at the forefront of the pop art movement, is set to roll up to the Kyocera Museum of Art in Kyoto from September 19, 2020. Around 200 pieces of art will be showcasedーover 100 of which have never been displayed in Japan beforeーas well as 15 video art pieces.

Three Marilyns (1962), Andy Warhol. The Andy Warhol Museum. *First showcasing in Japan

All of the pieces to be shown at the exhibition are the property of The Andy Warhol Museum, which is located in Pittsburgh, Pennsylvania in the US, where Warhol was born.

The Last Supper (1986), Andy Warhol. *First showcasing in Japan

Tunafish Disaster (1963), Andy Warhol. *First showcasing in Japan

Peacock (1957), Andy Warhol. *First showcasing in Japan

The line-up displays Warhol's diverse works, including his highly treasured Three Marilyns, as well as Tunafish Disaster from his Death and Disaster series, the enormous The Last Supper piece, Peacock which makes use of the Japanese style of gold leaf art, and more.

Kyoto (Kiyomizu-dera) (1956), Andy Warhol.

The exhibition will also turn its attention to Warhol's connections to Kyoto which haven't been discussed before. It will feature Warhol's sketch of Kiyomizu-dera in Kyoto which he drew during his trip around the world.

*All pieces are property of The Andy Warhol Museum

© The Andy Warhol Foundation for the Visual Arts, Inc. / Artists Rights Society (ARS), New York

Official Touken Ranbu Event to be Held Across Japan to Celebrate Game's 5th Anniversary

The key visual for the upcoming "Touken Ranbu Honmaru Haku 2020" event has been released. The event will take place across Japan, including Sunshine City in Ikebukuro, Tokyo from January 5 to 19 next year in celebration of the online browser and mobile game's 5th anniversary.

The event was first held in 2017 to celebrate two years since the game's release where it was taken to 5 cities around Japan. This new event promises to be even bigger and better than before, with each room having its own theme. It will be a coming together of everything encompassing the franchise, including the anime, stage play, musical, film and more. After Ikebukuro, it will head to Osaka, Aichi, Fukuoka, Hiroshima, Niigawa, Ishikawa, and elsewhere. More dates and details are to be announced.

All tickets are designated to specific time slots for each day. Pre-sale tickets for Ikebukuro opened on October 25 will close on October 31, so don't miss out.

Information

Touken Ranbu Honmaru Haku 2020

Running: January 5, 2020 – January 19, 2020

Time: 10:00-19:00

Venue: Ikebukuro Sunshine City Exhibition Halls A & B (3-1 Higashi-Ikebukuro, Toshima Ward, Tokyo)

Entry Price: ¥2,000 (Tax Included) / With Folder ¥2,600 (Tax Included)

*Same-day and advance ticket prices are the same

Event Website: http://honmaruhaku2020.jp

Meguro River Winter Sakura to be Illuminated Using 100% Recycled Oil Until January

This winter, MINNA no ILLUMI Executive Committee will be decorating Meguro River with an unmissable illumination display that will warm your heart. 100% of the energy for the illumination will be produced by recycled oil. The display will run from November 8, 2019 to January 5, 2020.

As Shinagawa Ward will also be lit up at the same time, visitors will be able to treat themselves to a glorious view of approximately 410 thousand sakura-coloured lights, creating a unique opportunity to witness Winter Sakura®. The beautiful illumination along the riverbanks of Meguro River will be the largest illumination project within Yamanote Line with a total length of 2.2km of riverbanks covered (counting both sides of the river). Enjoy the beautiful warm light reflecting off the river's surface.

The megurogawa MINNA no ILLUMINATION project was launched in response to the locals' desire, love and praise for riverside illumination displays. The project involves collecting waste oil from restaurants, cafés and households and recycling it as the sole energy source to power the illumination display. This project has become a symbol of winter and plays a significant role in strengthening bonds with the locals. 

Last year, approximately 5,500 litres of oil was collected from 11 places including restaurants, cafés and apartment blocks. This was converted by a power generator which supplied all the electricity necessary to run all the lights. This year, unused oil from local restaurants and apartment blocks will be recycled into biodiesel once again to run another Winter Sakura® light display which tourists flock to see. 

This year will also see the return of German Outdoor Dome Garden Igloos from last year. This creates the perfect spot to watch the Winter Sakura® without getting cold or being affected by rain or the wind. There will be three garden igloos at this year's event and each will have a unique colour theme. Each igloo will be 3.6 metres in diameter, 2.2m high and contain a ground area of 10m², allowing for plenty of space to relax.   

Igloo Availability: December 16 – 25, 2019 *Subject to change

Gotanda Fureai Mizube Hirobamade even made the news in overseas countries as a result of the illumination project. This is the perfect way warm your heart during the cold winter.

Information

meguro MINNA no ILLUMINATION 2019

Locations: Gotanda Fureai Mizube Hiroba (2 Chome-9-11 Higashigotanda, Shinagawa City, Tokyo)

Gotanda Minami Park and Meguro Riverside (2 Chome-8-8 Higashigotanda, Shinagawa City, Tokyo)

Running Dates: November 8, 2019 – January 1, 2020

Running Times: 17:00 – 22:00 

*The illumination project will still run in rainy weather but will be postponed in stormy weather.

Website: http://www.minna-no-illumi.com/ 

Website Opens: 10:00 on October 29, 2019

Shibuya PARCO Refurbishments Reveal Collaboration Exhibitions With AKIRA, AUTO MOAI, JUN INAGAWA And More

The new fully refurbished Shibuya PARCO shopping complex is set to reopen on November 22, 2019. When Shibuya PARCO closed for renovations in 2016, GALLERYX BYPARCO was moved to Spain-zaka in the centre of Shibuya. This November, GALLERY X will return to its home on the basement floor 1 of the shopping complex. 

The first opening exhibition of GALLERY X is titled "AKIRA ART OF WALL Katsuhiro Otomo × Kosuke Kawamura AKIRA ART EXHIBITION" which will see an entire wall decorated in a collage of art by manga author and film director Katsuhiro Otomo and his legendary series AKIRA until May 2020. 

The art wall is in fact a relocation of the AKIRA art wall that has existed at the infrastructure building site in Shibuya for almost two years. Parts of it was damaged over time, and so it will resurface at PARCO MUSEUM TOKYO on the 4th floor of the new Shibuya PARCO. That's not all: there will also be valuable original works displayed as well as posters, 3D model recreations of things seen in AKIRA, the series soundtrack by Geinoh Yamashirogumi playing, 3D attractions where you can interact with a futuristic "Neo Tokyo" and much more. 

AUTO MOAI (December 2019)

Kazuki Iio (Zun) (December 2019)

Misaki Tanaka (February ー March 2020)

JUN INAGAWA (April 2020)

The first exhibition will be followed by a strong lineup of exhibitions. The exhibition areas will be filled with a wide range of attractions, making it appealing for a wide range of people with different tastes. 

* The above information and dates are subject to change at any moment without prior notification.

GALLERY X is full of originality and is a source of the latest entertainment culture so please check it out. 

Information

GALLERY X

Address: Shibuya PARCO floor B1, 15-1 Udagawacho, Shibuya, Tokyo

Opening Hours: 11:00 ー 21:00

Official Website: art.parco.jp/