It's been a busy year for Hikaru Utada, with her 20th anniversary rolling up this year and the announcement of a Japan concert tour. It's been long anticipated, but the singer's seventh Japanese-language studio album, Hatsukoi, has finally dropped on June 27, 2018.
The album record covers familiar territory for us all, namely the inability to convey our emotions, and the indescribable feelings that often come hand in hand with it. It's a record that gives a true account of Utada's creativity as a pop creator and showcases that even 20 years on she is still at the top of her game.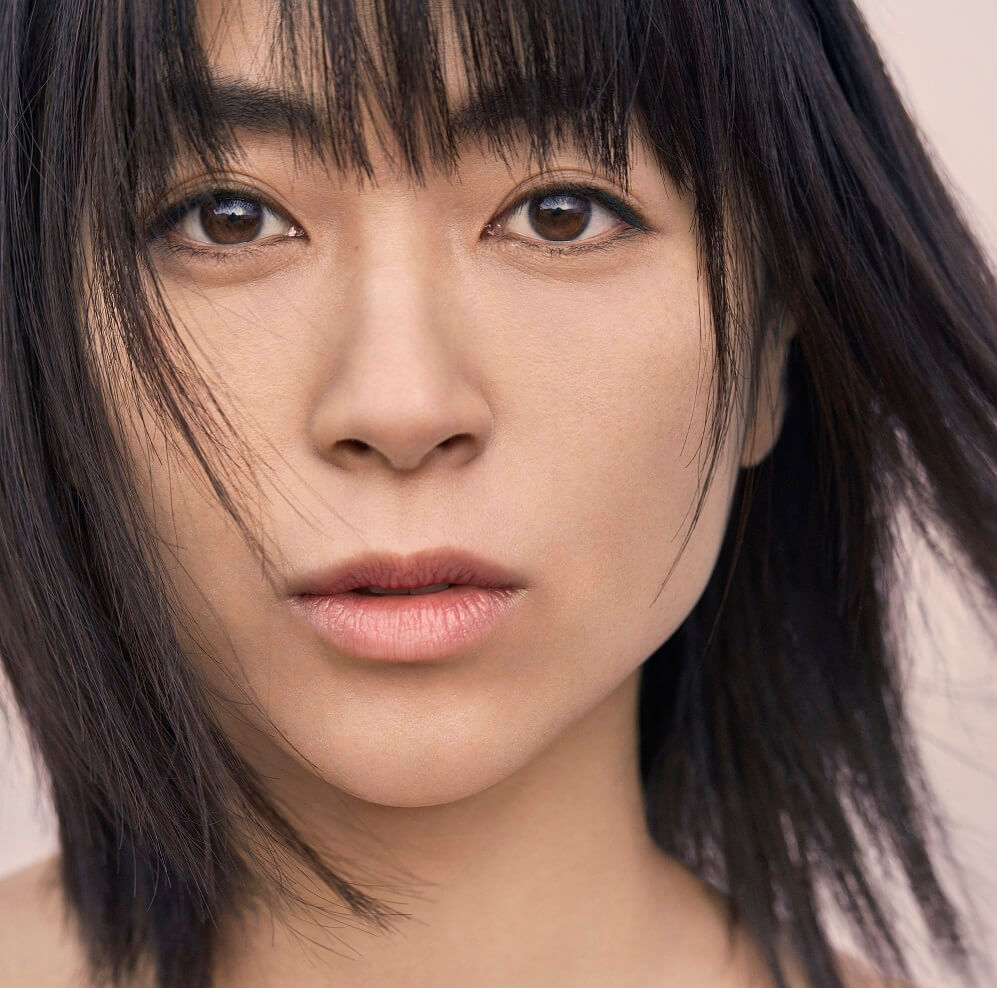 Seven songs on the 12-track Hatsukoi are tie-up songs and the first album to feature them since Heart Station (2008). First press editions of the album include application cards for a chance to win tickets to her tour at the end of this year. CD shops are flooding with fans getting their copies of the album for an opportunity to see her live on her first concert tour in 12 years.
There is currently a special website up to promote the album as well as a discussion between Hikaru Utada herself, Nariaki Obukuro and Itto Sakai. One section will be released every day from June 27. On the site, you can post your thoughts about each song by way of Twitter with the appropriate hashtags and read others' opinions. Be sure to use this opportunity to express your own feelings for the songs.
One of the songs on Hatsukoi is titled Phakchi no Uta and is noticeably conspicuous on the album. Superorganism are an eight-member up-and-coming band who have performed a cover of this very song. They are internationally diverse with members from the UK, New Zealand, Australia, South Korea and Japan. They were nominated on BBC's "Sound of 2018" and this year have proven themselves to be promising, gaining attention from across the globe.
The band received an offer from Hikaru Utada's promotion team which they readily agreed to. The song cover includes the band's infectious sound centred around vocalist Orono's voice. They themselves also made a whole video, so be sure to check it out below.
A character called Phakchi Daifuku-kun also appeared in a video with Daifuku-kun. He was agreed to feature in the animation by the same promotion team. Look out for the scenes in the story where the characters sing Phakchi no Uta.
Additionally, a collaborative cafe opened on June 26 in promotion of Hatsukoi. Hikaru Utada herself oversaw the 'Phakccino' menu item, and online media site Tasty Japan posted a recipe video showing how to make it. She makes an appearance at the start of the video, so watch it and enjoy the recipe yourself at home. The cafe is also selling 'Phakchi Daifuku.' Don't miss out!
There's lots to look forward to around the release of Hikaru Utada's newest album Hatsukoi. Get involved in the fun yourself.
■Information
7th Album – "Hatsukoi"
On sale June 27, 2018
Price: ¥3,240 (Tax Included)
*First press editions comes with application card to enter a lottery draw to win tickets for the 2018 concert tour.
Application Window: June 26, 2018 at 12:00―July 11, 2018 at 23:59
"Hatsukoi" Album CD Purchase (Japan Shipping): https://utadahikaru.lnk.to/hatsukoi
"Hatsukoi" Album CD Purchase (Worldwide Shipping): http://www.cdjapan.co.jp/product/ESCL-5076?s_ssid=e36f075b324fba649e
"Hatsukoi" iTunes Downoad: https://lnk.to/teGDCWN
Hikaru Utada 2018 Concert Tour Schedule:
11.06.18 @ Yokohama Arena
11.07.18 @ Yokohama Arena
11.14.18 @ Marine Messe Fukuoka
11.15.18 @ Marine Messe Fukuoka
11.22.18 @ Nippon Gaishi Hall
11.23.18 @ Nippon Gaishi Hall
11.28.18 @ Osaka-jō Hall
11.29.18 @ Osaka-jō Hall
12.04.18 @ Saitama Super Arena
12.05.18 @ Saitama Super @rena
12.08.18 @ Makuhari Messe Exhibition Hall 9-11
12.09.18 @ Makuhari Messe Exhibition Hall 9-11
Enquiries: 0180-993-999
Digital Single – "Hatsukoi"
Released: May 30, 2018
*Theme song for TBS "Drama Boys Over Flowers Season 2."
Music Video: https://erj.lnk.to/Inm2aWN
Hikaru Utada Official Website: www.utadahikaru.jp