Monchhichi is a line of toy monkeys by Sekiguchi Corporation. The toys were first released in 1974 and have since become popular around the world. There was even an American cartoon series of the toys by Hanna-Barbera Productions which aired in 1983.
A limited edition takoyaki version of the toys is being released at souvenir shops and variety shops in Osaka at the end of this month.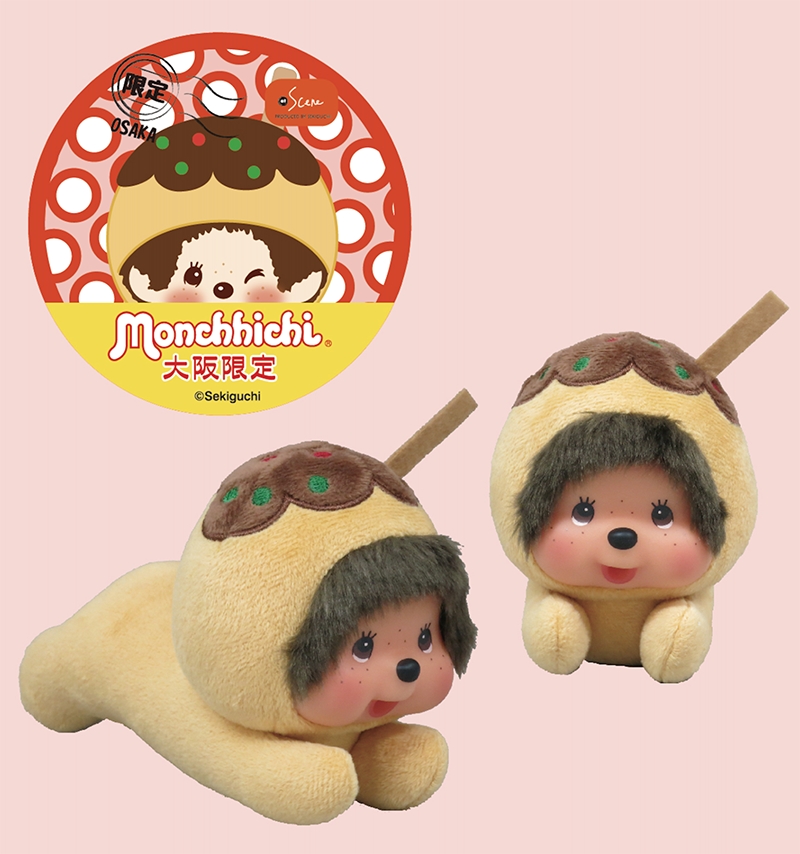 ©Sekiguchi
The name 'Monchhichi' is a combination of the French word mon which means 'mine' and the Japanese puchi which means small and cute and chichi which is the sound of sucking of a pacifier.
There have been many limited edition versions of Monchhichi sold in Japan, including exclusive Tower Records designs and festival designs. The toy line is also popular outside of Japan. MOSHI MOSHI NIPPON attended Japan Expo in France this year, and they were being sold there too.
Osaka is famous for its takoyaki, a round bite-sized food typically filled with octopus and drizzled in sauce and mayonnaise. If you're heading to Osaka anytime soon, you can pick up the special takoyaki Monchhichi as a souvenir or gift!
■Information
Osaka Takoyaki Monchhichi
On Sale: End of July 2018
Available: Souvenir shops and variety shops in the Kansai region