ReoNa's Song 'Canary' Plays in TV Anime Series 'Happy Sugar Life' Episode 9
Up and coming artist ReoNa is the singing voice actress of Elsa Kanzaki from the anime series Sword Art Online Alternative: Gun Gale Online which aired from April 8 to June 30 this year.
The singer's debut mini album ELZA which debuted under the name "Kanzaki Elza Starring ReoNa" was released on July 4, coming in at 8th on Oricon's Weekly Album Rankings and 2nd on their Weekly Digital Album Rankings. Since her debut she has continued to make her mark in the music industry.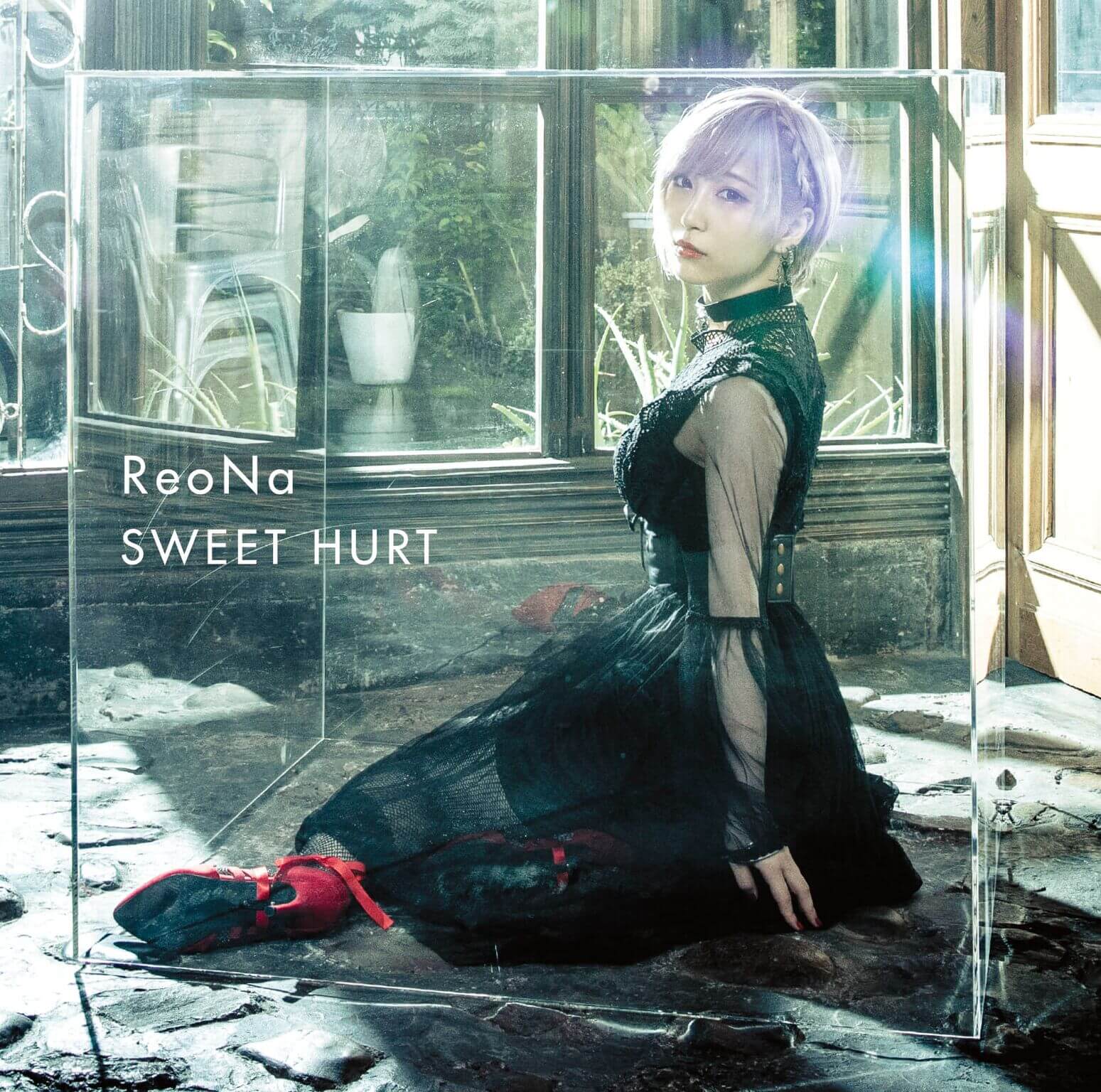 ReoNa's debut single SWEET HURT serves as the ending theme for the ongoing anime series Happy Sugar Life. It was released as her first single on August 29. Fans showcased their desire in wanting to hear ReoNa's voice in high resolution audio which shot the release to no. 1 on mora's High Resolution Weekly Rankings.
The single is coupled with the song Canary which was used as an insert song in episode 9 of Happy Sugar Life which aired on September 7. It left an impression with fans of the original manga as it was used in a very important scene. Reactions were huge from those seeing the scene for the first time too.
https://happysugarlife.tv/onair/
ReoNa will perform at the Happy Sugar Life Festival at Yurakucho Asahi Hall in Tokyo on December 2. She will also perform her first solo concert since her debut at Mt.RAINIER HALL SHIBUYA PLEASURE PLEASURE on October 19. Tickets will go on sale from September 15 at noon via E Plus.
The singer will also perform at MINAMI WHEEL 2018 in the Minami area of Osaka on October 7 before heading to Miyako Premium Live 2018 at ROHM Theatre Kyoto on November 11.
ReoNa is breathing new life into today's anime song scene, so be sure to keep up to date with her future activity.
■Information
SWEET HURT
Now On Sale.
First Press Limited Edition (CD+DVD): ¥1,600 (+Tax) [VVCL-1285~1286]
*DVD includes 'SWEET HURT' music video.Limited Pressing Edition (CD+DVD): ¥1,600 (+Tax) [VVCL-1288~1289]
*Comes with mini 'Happy Sugar Life' poster and DVD featuring creditless 'Happy Sugar Life' ending.
Regular Edition (CD-Only): ¥1,200 (+Tax) [VVCL-1287]
Digital Link: https://ReoNa.lnk.to/sweethurt_DL
Official Website: http://www.reona-reona.com/
RELATED ENTRIES
ReoNa to Perform SWORD ART ONLINE Alicization Lycoris Video Game Opening Theme

A new trailer has been released for SWORD ART ONLINE Alicization Lycoris, an upcoming video game that's set to drop on PlayStation®4 and Xbox One on May 21, 2020 and Steam® on May 22, 2020 . It features the game's opening theme Scar/Let by ReoNa.

ReoNa has made her name known the world over in the anime community since her solo debut only one and a half years ago as the singing voice of Elsa Kanzaki in the anime series Sword Art Online Alternative: Gun Gale Online.

The new trailer gives us a peek into Medina's past and where she is headed, as well as new story content, characters, and the "Underworld," a mysterious virtual world set in the anime's Alicization arc.

Those who pre-order a copy of the digital "Deluxe Edition" of the game game will be able to play the game before its release date with "βeater's Player."

Those who pre-order any edition of the game will receive 200 SAO prepaid points (in-game currency) and 4 design contest costumes.

©2017 Reki Kawahara/KADOKAWA ASCII Media Works/SAO-A Project

ⒸBANDAI NAMCO Entertainment Inc.

ReoNa to Perform Sword Art Online: Alicization – War of Underworld Opening Theme

Despite having been just one year since her debut as a solo artist, Japanese singer ReoNa is already in the spotlight. She made her name known during the broadcast of Sword Art Online Alternative: Gun Gale Online in April 2018 in which she performed the singing voice of the anime's singer-songwriter character Elza Kanzaki. She also performed the Sword Art Online: Alicization ending theme song forget-me-not and the insert song Over the Rainbow in January 2019.

This past weekend, ReoNa performed live at LisAni! LIVE 2020 at Makuhari Messe on February 9, a song bringing together artists who perform songs for an ime series. During her performance, she announced that she will perform the second opening theme song ANIMA for the upcoming War of Underworld arc of Sword Art Online: Alicization, which will begin airing this April. This marks one year since ReoNa's song forget-me-not was used for Alicization, as well as her first performance of an opening theme.

But that's not all. She also revealed that she will perform the opening theme Scar/let for the forthcoming video game Sword Art Online: Alicization Lycoris, which is set to hit PlayStation 4, Xbox One, and Microsoft Windows on May 21, 2020. Be sure to check out the game's latest trailer.

Fans can also listen to the full version of Till the End, a song by ReoNa written to celebrate the 10th anniversary of the Sword Art Online light novel series, now streaming on Spotify. Released on Sunday, ReoNa also performed the song at LisAi! LIVE 2020.

Since her solo debut, ReoNa has already sung five songs for the Sword Art Online franchise.

In Sword Art Online's 10 years, this is the first time an artist has performed both opening theme songs for both a new anime season and video game.

We look forward to hearing ReoNa in Sword Art Online: Alicization – War of Underworld in April, and Sword Art Online: Alicization Lycoris on May 21.

ReoNa said: "Sword Art Online is an important piece of work for me; it was a turning point in my life. So to be able to sing yet another song for it fills me with happiness from the bottom of my heart. I hope that this opening theme ANIMA reaches your heart, together with the characters' heart and spirit to keep moving forward even if you stumble, or get hurt."

She continues: "I've also been given the opportunity to perform my first video game theme. 'Scar/let' for Sword Art Online: Alicization Lycoris. Take this flower as an offering as part of your bright-red burning destiny."

©Reki Kawahara/KADOKAWA ASCII Media Works/SAO-A Project

©BANDAI NAMCO Entertainment Inc.

ReoNa Set To Release Sword Art Online 10-Year Anniversary Theme Song Digitally

Since the broadcast of Sword Art Online Alternative: Gun Gale Online in April 2018, ReoNa has played the singing voice of the show's singer and songwriter Elza Kanzaki, performed the Sword Art Online: Alicization ending theme song forget-me-not and the insert song Over the Rainbow for the show's popular January season. ReoNa has even collaborated with world famous musician Daniel Powter for a live performance. Despite having been just one year since her debut as a solo artist, ReoNa is already in the spotlight.

ReoNa performed the Sword Art Online series 10th anniversary theme song Till the End, the full version of which will be released on February 9, 2020 at 24:00. You can preorder it now. Till the End was presented at a special screening event on a large four-panel screen at the Sword Art Online -Ex Chronicle- in KYOTO which took place from January 31 to February 3, 2020. If you purchase Till the End on CD, make sure to check out the pamphlet included inside which allows you to purchase official merchandise from the Sword Art Online -Ex Chronicle- in KYOTO event online. 

Concert Review: ReoNa Announces 2020 Japan Tour at Zepp Tokyo Grand Finale Show

ReoNa turned 21-years-old on Sunday (October 20), and on the same day, she graced Zepp Tokyo with her first-ever solo performance there entitled ReoNa ONE-MAN Live "Birth 2019". The show was the grand finale to her "Colorless" tour―also standing as her first nationwide tour―and enjoyed a sold-out venue of 2,700 screaming fans.

As the crowd waited in anticipation of the birthday girl's entrance, a chorus of tranquil classical music enchanted the floor, something which has become a staple at ReoNa's solo shows. The stage sat below a chandelier, and the stage basked in colourful lights, signifying the rebirth of a new ReoNa who has just wrapped up her "Colorless" tour. The music shifted all of a sudden, and more light rained down, signalling the beginning of the incredible night. The crowd waited with bated breath, and the sound of a piano reverberated throughout the room before ReoNa finally revealed herself. The first song she sang as her 21-year-old self to open the night was Kaibutsu no Uta. This track is special for the fact that it was the first original single to be released by ReoNa as an artist.

Original because ReoNa's music career began when she performed the singing voice for Kanzaki Elza in the anime series Sword Art Online: Gun Gale Online. The singer performed over a two-hour set for fans which was comprised of both original songs, songs as "Kanzaki Elza starring ReoNa," as well as a cover of Bad Day by Daniel Powter. It was her longest show to date.

The set was built on the set list for her "Colorless." Tracks included a special strings arrangement of ALONE, as well as a very special version and first-ever performance of the Sword Art Online 10th anniversary theme song Till the End for which a chorus team of 12 people helped sing, and for which a fragrance was sprayed throughout the room.

From the moment ReoNa stepped out onto the stage until the curtain call, herself and the audience were 1-on-1. She expressed her heartfelt at the end of the night with a deep bow, which fans responded to with a roaring round of applause.

At the end of this incredibly successful night, ReoNa announced an all-new solo tour entitled "A Thousand Miles" which will begin in February 2020. The tour will take her to all of the Zepp venues across Japan. Pre-sale tickets for this all-seating-reserved tour now available on ReoNa's official fan club accessible via her website.

photo by 山本哲也

Information

ReoNa ONE-MAN Concert Tour 2020"A Thousand Miles"

■Dates/Venues

・February 29, 2020 @ Sendai GIGS (Miyagi Prefecture)

OPEN 17:15 / START 18:00 Enquiries: 022-217-7788 (Kyodo Tohoku)

・March 5, 2020 @ Landmark Hall (Kanagawa Prefecture) *Girls-only concert

OPEN 18:30 / START 19:00 Enquiries: 03-5720-9999 (Hot Stuff Promotion)

・March 8, 2020 @ Zepp Sapporo (Hokkaido)

OPEN 17:15 / START 18:00 Enquiries: 011-623-5555 (Mount Alive)

・March 14, 2020 @ Zepp Fukuoka (Fukuoka Prefecture)

OPEN 17:15 / START 18:00 Enquiries: 0570-09-2424 (Kyodo West)

・March 20, 2020 @ Zepp Nagoya (Aichi Prefecture)

OPEN 17:15 / START 18:00 Enquiries: 052-320-9100 (Sunday Folk Promotions)

・March 21, 2020 @ Zepp Namba (Osaka)

OPEN 17:00 / START 18:00 Enquiries: 06-6341-3525 (Yumebanchi)

・March 27, 2020 @ Zepp Tokyo (Tokyo)

OPEN 17:00 / START 18:00 Enquiries: 03-5720-9999 (Hot Stuff Promotion)

Fan Club Pre-Sale Tickets

Running: October 20, 2019 at 20:00 (JST) – October 30, 2019 @ 23:59 (JST) *Up to 2 tickets per person

Purchase: http://reonafc.com/

ReoNa Official Website: http://www.reona-reona.com/

ReoNa Releases 'Kaibutsu no Uta' Animated Music Video From New Single 'Null'

ReoNa just debuted her new song Kaibutsu no Uta from her upcoming 3rd single Null―which is releasing on August 28―on 802 Palette, a late-night radio show on which she is a regular host.

The song was written and composed by creator Kegani (LIVE LAB.) when ReoNa was 17-years-old. It received a huge reaction from listeners after it aired on radio with its lyrical content tackling emotions such as pain and fear all laced together with ReoNa's beautiful vocals.

An animated music video for Kaibutsu no Shi was also posted on ReoNa's new YouTube channel which just launched. Produced by Minakata Laboratory, the entire video is coloured in sepia tones from start to finish. The video follows a female protagonist who is bullied, has no home to go to, is starved of love and continuously feels loneliness and isolation. The video is sure to stir different emotions in all who watch it.

ReoNa – "Kaibutsu no Shi" Music Video (YouTube EDIT ver.)

The video posted on YouTube is a shortened version; the full version will be available on the DVD that is coupled with First Press Limited Edition copies of ReoNa's upcoming new single Null.

Information

Null

Release Date: August 28, 2019

Limited Pressing Edition (CD+DVD+Photobook): ¥1,600 (Tax Included) [VVCL-1485-1486]

First Press Limited Edition (CD+DVD): ¥1,600 (Tax Included) [VVCL-1487-1488]

Regular Edition (CD): ¥1,200 (Tax Included) [VVCL-1489]

☆Limited Pressing Edition Contents

・DVD size case

・DVD size 48-page photobook

・Toushindai music video and behind-the-scenes footage

☆First Press Limited Edition Contents

・Kaibutsu no Shi music video

・16-page booklet

ReoNa Official Website: http://www.reona-reona.com/

Before she made her solo debut, ReoNa first lent her voice to Kanzaki Elza, a character featured in the TV anime series Sword Art Online Alternative: Gun Gale Online which aired in 2018. She continued to release songs with the pseudonym "Kanzaki Elza starring ReoNa" under which she topped digital music charts in Japan. In January this year, she performed the ending theme forget-me-not and the insert song Niji no Anata ni for Sword Art Online: Alicization. She has enjoyed overwhelming success since debuting only a year ago.

In June, she released her single Prologue as Kanzaki Elza starring ReoNa. To promote the release, the singer held a special show entitled Kanzaki Elza starring ReoNa x ReoNa Special Live "Re:AVATAR" at Club Citta in Kanagawa on July 25. Fans could attend the show by filling out the sign-up sheet that was coupled with the CD release.

ReoNa performed both as herself and as Kanzaki Elza in what could then be called a two-act concert. The very special one-night-only show went down a storm.

Fans will be excited to know that ReoNa has already announced another new single. Null will be released on August 28. While that's one month away, we have been teased with a new promotional artist photo as well as the CD covers for each edition.

Limited Pressing Edition

First Press Limited Edition

Regular Edition

The Limited Pressing Edition is every fan's dream coming with the single itself, a 48-page photobook, and a DVD containing the Toushindai music video and its making-of footage and the music video. Limited Edition copies are coupled with a DVD featuring the Kaibutsu no Uta music video as well as a lyric book containing photographs shot for this single's release.

A website for ReoNa's new project "ReoNa ZERO" has also opened which will be updated with more information on her new single Null.

ReoNa performed Till the End as the theme song for Sword Art Online's 10th anniversary.

Information

Null

Release Date: August 28, 2019

Limited Pressing Edition (CD+DVD+Photobook): ¥1,600 (Tax Included) [VVCL-1485-1486]

First Press Limited Edition (CD+DVD): ¥1,600 (Tax Included) [VVCL-1487-1488]

Regular Edition (CD): ¥1,200 (Tax Included) [VVCL-1489]

☆Limited Pressing Edition Contents

・DVD size case

・DVD size 48-page photobook

・Toushindai music video and behind-the-scenes footage

☆First Press Limited Edition Contents

・Kaibutsu no Uta music video

・16-page booklet

ReoNa Official Website: http://www.reona-reona.com/

Sword Art Online's 10th Anniversary Theme Song Performed by ReoNa

When we think of Gun Gale Online, we think of ReoNa, who is tied to the Sword Art Online arc with her performance as the singing voice of Kanzaki Elza. Her collaboration with the series has led to her coming to perform the manga's official 10th anniversary theme song.

The song is titled Till the End and we can hear a sneak peek of it for the new commercial for the upcoming Sword Art Online Ex-Chronicle event in Akihabara. Check it out below.

The full song will premiere at the event. The CD containing the track will also be sold there together with the event's 10th anniversary pamphlets.

©️2017 Reki Kawahara/ KADOKAWA ASCII Media Works / SAO-A Project

ReoNa to Perform Alongside Daniel Powter at Billboard Live TOKYO in June

Before she made her solo debut, ReoNa first lent her voice to Kanzaki Elza, a character featured in the TV anime series Sword Art Online Alternative: Gun Gale Online which aired in 2018. She continued to release songs with the pseudonym "Kanzaki Elza starring ReoNa" under which she topped digital music charts in Japan. In January this year, she performed the ending theme forget-me-not for Sword Art Online: Alicization. Since her debut just a year ago she has enjoyed huge success and plenty of sold out headline shows.

The singer dropped a cover of Bad Day earlier this year on YouTube, a song by Canadian musician Daniel Powter who last performed in Japan 7 years ago.

ReoNa is known for having posted vocal covers of western musicians since she was 18-years-old. Her Bad Day cover was uploaded in January this year.

Daniel Powter saw the cover himself and posted comments on both ReoNa's Facebook and Instagram pages, expressing his desire to perform a duet with her on stage with a different song. The two have stayed in touch together since then, and fans will be pleased to hear that the duo will perform together at Billboard Live TOKYO in Roppongi, Tokyo on June 24.

Daniel Powter released his latest album Giants in December 2018. Japanese fans will be excited to see his long-awaited return.

The album contains a total of 8 tracks including Perfect For Me and a re-recorded version of his hit song Bad Day. Powter and ReoNa are scheduled to perform his duet song Survivor from the album which he originally sang together with Chinese singer Kelly Yu. Powter explains that he wrote the song drawing from his experiences of being bullied in the past for simply playing the violin. ReoNa too has stated her experiences of being bullied during school, making the song a significant match for them.

Kanzaki Elza starring ReoNa Reveals New Single 'Prologue' Artwork & Announces Japan Tour

Before she made her solo debut, ReoNA first lent her voice to Kanzaki Elza, a character featured in the TV anime series Sword Art Online Alternative: Gun Gale Online which aired in 2018. She continued to release songs with the pseudonym "Kanzaki Elza starring ReoNa" under which she topped digital music charts in Japan.

It was revealed back in April that Kanzaki Elza starring ReoNa will release a new single entitled Prologue on June 26, 2019. The CD artwork has been unveiled. It is drawn by Kouhaku Kuroboshi, the illustrator for the ongoing light novel series Sword Art Online Alternative Gun Gale Online.

The cases of First Press Limited Edition copies of the single will feature this artwork and will also include a short story by Keiichi Sigsawa, the author of Gun Gale Online.

ReoNa will perform a special one-night-only concert for 550 people at CLUB CITTA' in Kawasaki on July 25. The concert is titled Kanzaki Elza starring ReoNa x ReoNa Special Live "Re:AVATAR" and is a sequel to last year's show held at Akasaka Blitz. To attend this special show, fans must purchase a copy of Prologue and apply with the application ticket included with the new single.

It has also been announced that ReoNa will release a new single under her main stage name too. Titled Null, the single will be released in Japan on August 28, 2019. It will also include the track Kaibutsu no Uta, the first original song ReoNa ever released and has been singing since her solo debut.

ReoNa will embark on a 6-date Japan tour entitled ReoNa Live Tour 2019 "Colorless" starting on September 21. She will also headline Zepp Tokyo for the first time on October 20 for her concert ReoNa ONE-MAN Live "Birth 2019".

Fans who pre-order both Prologue and Null at select stores in Japan this summer will be able to sign up for pre-sale tickets to ReoNa's upcoming shows.

Information

Kanzaki Elza starring ReoNa x ReoNa Special Live "Re:AVATAR"

Date: July 25, 2019

Time: OPEN 19:00 / START 19:30

Venue: CLUB CITTA' (Kawasaki, Kanagawa Prefecture)

No. of People: 550 (All Reserved Seating)

Price: ¥3,500 (Tax included / Separate mandatory drink fee charged upon entry)

*Those aged 4+ years must hold a valid ticket

*To attend, you must hold a serial number received from purchasing the single Prologue.

Prologue – Kanzaki Elza starring ReoNa

Release Date: June 26, 2019

First Press Limited Edition (2 CDs): ¥1,500 (Before Tax)

Regular Edition (CD): ¥1,200 (Before Tax)

☆First Press Limited Edition Bonuses:

・Sword Art Online Alternative: Gun Gale Online short story booklet by Keiichi Sigsawa

・Anime case illustrated by Kouhaku Kuroboshi

・CD with bonus track

Null – ReoNa

Release Date: August 28, 2019

ReoNa Official Website: http://www.reona-reona.com/

Kanzaki Elza starring ReoNa Official Website: https://www.kanzakielza.com/

Concert Review: LiSA, GARNiDELiA, ReoNa & More Perform at SACRA MUSIC's Music Festival

SACRA MUSIC―a music label under Sony Music Labels―held a music event entitled SACRA MUSIC FES.2019 -NEW GENERATION- at Makuhari Messe in Chiba on Saturday May 18 and Sunday May 19. This non-stop live show housed a 360° stage in the centre of the venue on which artists signed to the label dazzled a total of 12,000 fans across the weekend.

This was the first live event of its kind by SACRA MUSIC. The show's subtitle "New Generation" refers to artists both signed to the label and the new generation of artists leading the music scene into the future. The line-up feature a diverse array of talent and genres spanning voice actors to rock bands, idols, virtual YouTubers and more.

The line-up for both days included ASCA, Ayano Mashiro, =LOVE, Luna Kaguya, GARNiDELiA, ClariS, Soma Saito, SawanoHiroyuki[nZk], Sangatsu no Phantasia, Spira Spica, TrySail, halca, PENGUIN RESEARCH, and ReoNa. A live band of skilled musicians dubbed the "SACRA BAND" also took to the stage to aid in performing various hits songs and anime songs. Virtual YouTuber Luna Kaguya performed as an opener, and EGOIST also made a surprise performance on screen, fusing the 2D world with the 3D world.

Several special collaborations also took place throughout the festival where artists banded together to perform covers as well as perform each others' songs. This included ClariS x TrySail, Mikiha (Spira Spica) x halca, Soma Saito x Yoji Ikuta & Shota Horie (PENGUIN RESEARCH), GARNiDELiA x Ayano Mashiro, and ASCA x ReoNa.

At the end of the first night, Eir Aoi appeared as a secret guest to perform three songs including her first single Ryuusei. At the end of the second night, LiSA was the secret guest, who performed several songs including her latest number Gurenge. The two also came together to sing each of their respective hits IGNITE and Rising Hope.

A teaser video was also shown for two new SACRA MUSIC projects titled BATON=RELAY and Tenka Soul. The concerts are only set to continue growing bigger and better.

Kanzaki Elza starring ReoNa Announces New Single 'Prologue'

Before she made her solo debut, ReoNA first lent her voice to Kanzaki Elza, a character featured in the TV anime series Sword Art Online Alternative: Gun Gale Online which aired in 2018. She continued to release songs with the pseudonym "Kanzaki Elza starring ReoNa" under which she topped digital music charts in Japan.

Now, for the first time since her mini album release ELZA on July 4 last year, the singer will release a new single under the pseudonym.

The title of the 3-track single is Prologue and will tell the story of how the artist Kanzaki Elza came to be, her way of life and why she sings. First Press Limited Edition copies will feature a short story illustrated written by Keiichi Sigsawa, the author of Sword Art Online Alternative: Gun Gale Online. Both the story and CD cover are illustrated by Kouhaku Kuroboshi.

It has also been announced ReoNa will release another single will release another single this summer containing songs from before she made her solo debut.

ReoNa is set to perform her first ever Zepp Tokyo solo show on October 10, the same date as her birthday.

Information

Prologue

Release Date: June 26, 2019

First Press Limited Edition (2 CDs): ¥1,500 (Before Tax)

Regular Edition (CD): ¥1,200 (Before Tax)

ReoNa ONE-MAN Live "Birth 2019"

Venue: Zepp Tokyo

Date: October 20, 2019

Time: Open 17:00 / Start 18:00

Ticket Price: ¥5,500 (*Tickets are numbered. Separate mandatory drink fee charged.)

*Those aged 4+ years old must hold a valid ticket

ReoNa Official Website: http://www.reona-reona.com/

Kanzaki Elza starring ReoNa Official Website: https://www.kanzakielza.com/

ReoNa stepped into the spotlight last year for her role as Kanzaki Else the TV anime series Sword Art Online: Alternative Gun Gale Online which aired in April and has since gone on to earn stark recognition, performing the ending theme song forget-me-not for the Sword Art Online: Alicization as well as reaching No. 1 in New Artist lists.

The singer's first ever solo tour across Tokyo, Nagoya, Osaka and Fukuoka is now underway.

Titled ReoNa Live Tour 2019 "Wonder 1284", the singer's debut solo tour began at Banana Hall in Osaka on February 23 and will take her for a further 4 performances in Nagoya, Fukuoka and Tokyo respectively. Despite being her first, all dates for the tour have completely sold out.

The first show at Banana Hall saw a set list of some of the singers most iconic songs, brand new singles, tracks performed as Kanzaki Elsa, covers and more. The sold out venue spawned riveting excitement while the air still feel gentle and somehow nostalgic.

Before performing the final song, ReoNa announced that she will perform at Zepp Tokyo on October 20 this year, her birthday when she is to officially become 21 years old, causing the crowd to burst in a flurry of cheers.

The Zepp show is titled ReoNa ONE-MAN Live "Birth 2019". Pre-sale tickets went on sale via ReoNa's official fan club on February 23 at 21:00 (JST).

Photos by 渡邉一生

Information

ReoNa ONE-MAN Live "Birth 2019"

Venue: Zepp Tokyo

Date: October 20, 2019

Time: Open 17:00 / Start 18:00

Price: ¥5,500 (Tax included. Separate drink fee charged. All tickets at numbered for entry.)

*A valid ticket must be held by everyone aged 4+ years.

Official Fan Club Pre-Sale: February 23, 2019 at 21:00 (JST) until March 10, 2019 at 23:59 (JST)

ReoNa Official Website: http://www.reona-reona.com/