Coca Cola is releasing five new stylish designs on its slim bottles in Japan featuring landmark locations in the Niigata, Shonan, Gifu, Osaka and Hakata regions of Japan. The bottles will hit shelves on October 1 alongside the new Tokugawa bottle design being released to mark 150 years since the Fall of Edo.
Since June 2017 there have been 21 regional designs from Coca Cola so far. Made to promote the enjoyment of travelling, the designs feature symbols and iconic tourist spots from places across Japan. They are popular souvenir items as well as an addition to meals eaten during people's travels.
The slim bottles are stylish and hold 250ml making it a favourable drink size. Each designs will be released in souvenir shops, supermarkets and vending machines in their respective regions.
Niigata Design (Bandai Bridge, Niigata Geisha, Weeping Willow)
Shonan Design (Kamakura Great Buddha, Enoshima, Yachts)
Hida Takayama Design (Minka-Style Gassho Zukuri Houses)
Osaka Design (Osaka Castle, Umeda Sky Building, Takoyaki)
Umeda Design (Canal City Hakata, Yatai)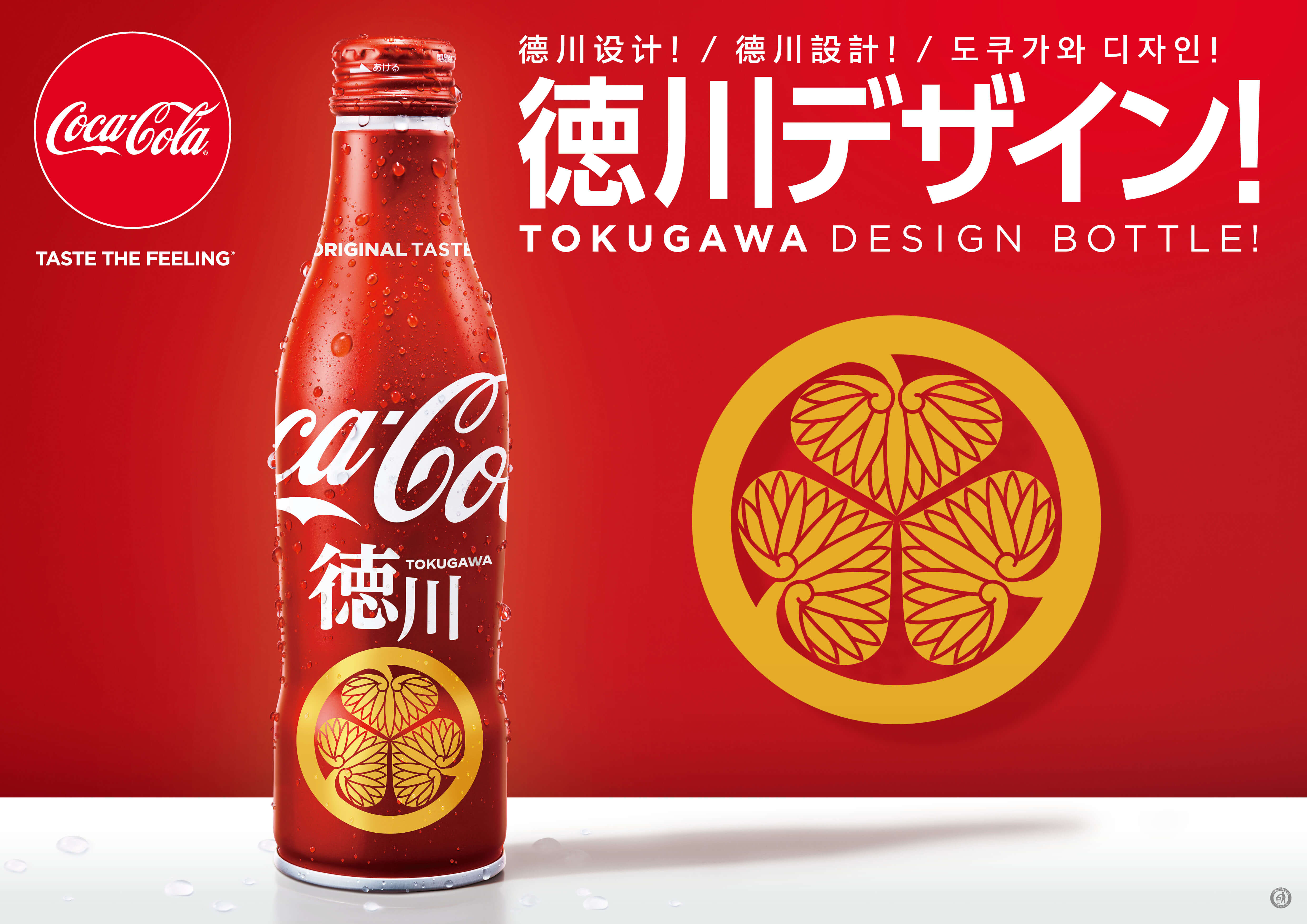 Finally, the Tokugawa design features a golden version of the Tokugawa family's coat of arms.
Since arriving in Japan in July 2015, the slim bottle has featured a plethora of designs. As well as the regional designs that include famous tourist spots and symbols, there have been seasonal designs with pictures like cherry blossom, fireworks and maple leaves, Olympic year designs (a Rio and Tokyo version), FIFA World Cup design, a design to commemorate 150 years since the Meiji restoration, and more.
The new bottle designs arrive in Japan on October 1, 2018. Which one will you be looking out for?
■Information
Coca Cola Slim Bottle Region Designs
Coca Cola Slim Bottle Tokugawa Design
RRP Price: ¥125 (250ml slim bottle)
On Sale: October 1, 2018
Available: Souvenir shops, supermarkets, vending machines and elsewhere in the respective regions
Coca Cola Website: http://www.cocacola.jp/