Japanese snack food makers Calbee Inc. will release their new potato chip line 'Potato Deluxe' on November 12 in Nagano Prefecture and Niigata Prefecture. Available in both mild salt and black pepper flavours, the chips are three times thicker than their regular cuts.
Calbee's thickest chips to date, a packet of Potato Deluxe contains a heap of delicious double-fried chips that are cooked carefully to seal the full flavour. On the first bite they are nice and crunchy, and after that they retain their firm texture, never getting soggy.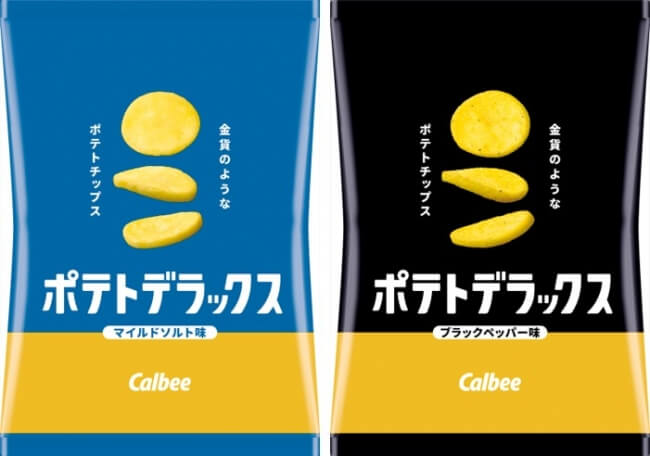 The salt flavour is made with rock salt from Lorraine in France. It has a distinct refreshing taste to it that doesn't take away from the original flavour of the potatoes, but rather enhances it.
The black pepper chips are laced with a beef flavour as well as another hidden relish: finely powdered miso. Its full flavour can be enjoyed in the aftertaste.
Calbee wanted to create a new kind of potato chip that its customers had never tried before. It took them around 10 months to produce them. They held test sales in February 2018 and received much praise from buyers and so decided to put them on the market.
These chips are available in Nagano Prefecture and Niigata Prefecture only, so if you see this exclusive pack be sure to pick them up!
Information
Potato Deluxe Mild Salt / Potato Deluxe Black Pepper
Price: RRP ¥140 (Tax Incldued)
Release Date: November 12, 2018
Sales Areas: Nagano Prefecture, Niigata Prefecture
*Not sold at convenience stores