Hikaru Utada Begins Her 2018 'Laughter in the Dark Tour'
Hikaru Utada's much anticipated 2018 Laughter in the Dark Tour began on November 6. This marks her first nationwide tour in Japan in almost 12 years. With the release of her 7th studio album Hatsukoi back on June 27, 2018, the singer-songwriter is full of zeal and vigour as she celebrates her 20th anniversary since her Japanese debut.
The first night of the tour was held at Yokohama Arena. Stood in front of her fans for the first time in forever, Utada began with, "Thank you for coming during such bad weather. It's been 8 years since I last opened a concert here. Sorry to keep you waiting. Truly, thank you for waiting. I'm sure you've experience all sorts of things in these last 8 years, both good and bad, but put them aside for today and let's have an amazing time." After saying this, the venue was filled with fans shouting, "Welcome back!"
Utada's set featured a string of her famous hits as well as a video of a short skit she said with Japanese comedian and author Naoki Matayoshi themed on the name of the tour, 'Laughter in the Dark.'

After another night in Yokohama tonight Utada will head to Fukuoka, Nagoya, Osaka, Saitama and Chiba for a total of 12 concerts. The tour finale will take place on December 9, the memorial day for Utada's 20th anniversary.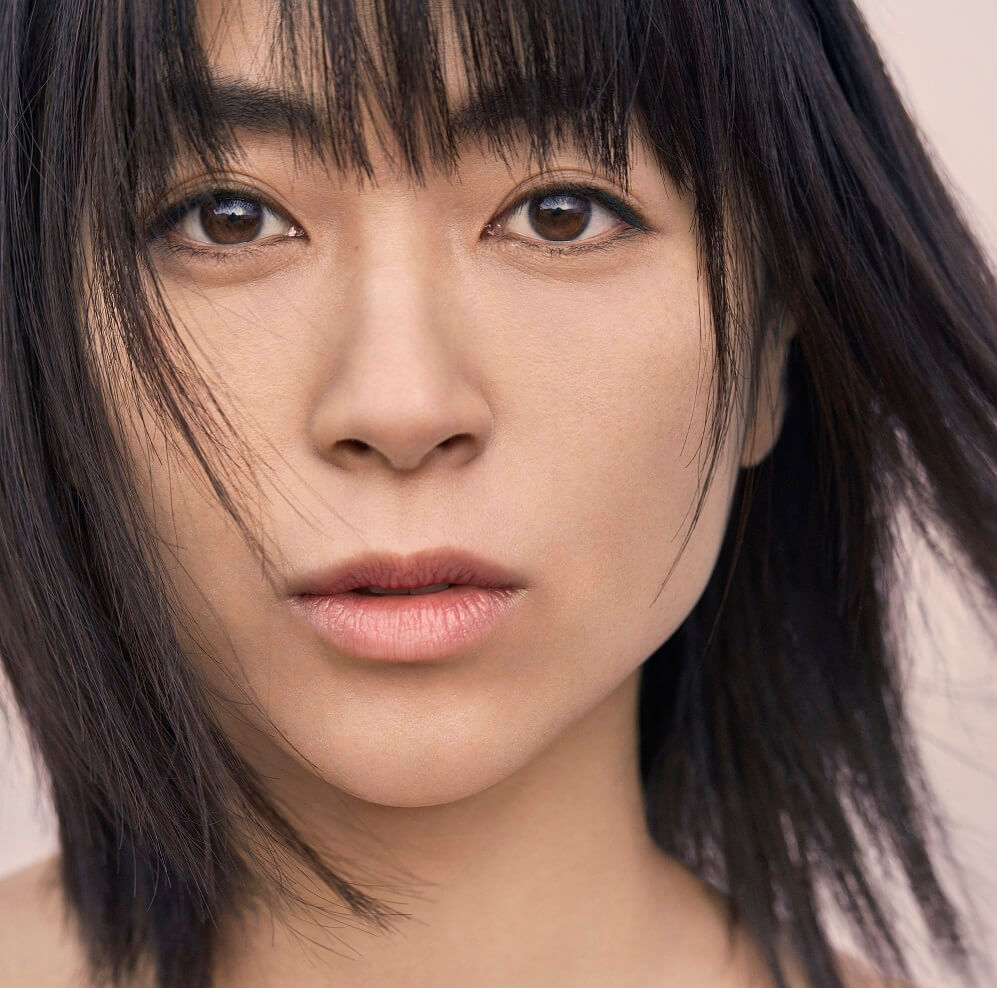 A limited edition vinyl release of Utada's newest album Hatsukoi also dropped today on November 7. Each edition has its own unique serial number. Full details here.
Live Photo: Teppei Kishida
RECOMMENDED ENTRIES
Hikaru Utada Celebrates First Japan Tour in 12 Years With New Single

Hikaru Utada will begin her 2018 Laughter in the Dark Tour on November 6 at Yokohama Area. This marks the singer's first nationwide tour in 12 years. To celebrate, Utada digitally released a new song titled Too Proud featuring XZT, Suboi, EK (L1 Remix) on November 6 across several music platforms.

The song is a remix of her track Too Proud featuring Jevon taken from her 7th studio album Hatsukoi which was released back in June. As well as British rapper Jevon, the remix features appearances from Chinese artist XZT, Vietnamese artist Suboi and South Korean artist EK, names who receive much praise in their respective countries. This is the first time Utada has teamed up with artists in Asia outside of Japan.

The "L1 Remix" featured in the title stands for "Language1 Remix," referring to each featured artist singing and rapping in their native tongues.

The song is available to listen to on Spotify and Apple Music and to download on iTunes. You can also catch a 90-second video of the track on YouTube.

Superorganism Cover Hikaru Utada's 'Phakchi no Uta' from New Album 'Hatsukoi'

It's been a busy year for Hikaru Utada, with her 20th anniversary rolling up this year and the announcement of a Japan concert tour. It's been long anticipated, but the singer's seventh Japanese-language studio album, Hatsukoi, has finally dropped on June 27, 2018.

The album record covers familiar territory for us all, namely the inability to convey our emotions, and the indescribable feelings that often come hand in hand with it. It's a record that gives a true account of Utada's creativity as a pop creator and showcases that even 20 years on she is still at the top of her game.

Seven songs on the 12-track Hatsukoi are tie-up songs and the first album to feature them since Heart Station (2008). First press editions of the album include application cards for a chance to win tickets to her tour at the end of this year. CD shops are flooding with fans getting their copies of the album for an opportunity to see her live on her first concert tour in 12 years.

There is currently a special website up to promote the album as well as a discussion between Hikaru Utada herself, Nariaki Obukuro and Itto Sakai. One section will be released every day from June 27. On the site, you can post your thoughts about each song by way of Twitter with the appropriate hashtags and read others' opinions. Be sure to use this opportunity to express your own feelings for the songs.

One of the songs on Hatsukoi is titled Phakchi no Uta and is noticeably conspicuous on the album. Superorganism are an eight-member up-and-coming band who have performed a cover of this very song. They are internationally diverse with members from the UK, New Zealand, Australia, South Korea and Japan. They were nominated on BBC's "Sound of 2018" and this year have proven themselves to be promising, gaining attention from across the globe.

The band received an offer from Hikaru Utada's promotion team which they readily agreed to. The song cover includes the band's infectious sound centred around vocalist Orono's voice. They themselves also made a whole video, so be sure to check it out below.

A character called Phakchi Daifuku-kun also appeared in a video with Daifuku-kun. He was agreed to feature in the animation by the same promotion team. Look out for the scenes in the story where the characters sing Phakchi no Uta.

Additionally, a collaborative cafe opened on June 26 in promotion of Hatsukoi. Hikaru Utada herself oversaw the 'Phakccino' menu item, and online media site Tasty Japan posted a recipe video showing how to make it. She makes an appearance at the start of the video, so watch it and enjoy the recipe yourself at home. The cafe is also selling 'Phakchi Daifuku.' Don't miss out!

There's lots to look forward to around the release of Hikaru Utada's newest album Hatsukoi. Get involved in the fun yourself.

■Information

7th Album – "Hatsukoi"
On sale June 27, 2018
Price: ¥3,240 (Tax Included)
*First press editions comes with application card to enter a lottery draw to win tickets for the 2018 concert tour.
Application Window: June 26, 2018 at 12:00―July 11, 2018 at 23:59

"Hatsukoi" Album CD Purchase (Japan Shipping): https://utadahikaru.lnk.to/hatsukoi
"Hatsukoi" Album CD Purchase (Worldwide Shipping): http://www.cdjapan.co.jp/product/ESCL-5076?s_ssid=e36f075b324fba649e
"Hatsukoi" iTunes Downoad: https://lnk.to/teGDCWN

Hikaru Utada 2018 Concert Tour Schedule:
11.06.18 @ Yokohama Arena
11.07.18 @ Yokohama Arena
11.14.18 @ Marine Messe Fukuoka
11.15.18 @ Marine Messe Fukuoka
11.22.18 @ Nippon Gaishi Hall
11.23.18 @ Nippon Gaishi Hall
11.28.18 @ Osaka-jō Hall
11.29.18 @ Osaka-jō Hall
12.04.18 @ Saitama Super Arena
12.05.18 @ Saitama Super @rena
12.08.18 @ Makuhari Messe Exhibition Hall 9-11
12.09.18 @ Makuhari Messe Exhibition Hall 9-11
Enquiries: 0180-993-999

Digital Single – "Hatsukoi"

Released: May 30, 2018

*Theme song for TBS "Drama Boys Over Flowers Season 2."

Music Video: https://erj.lnk.to/Inm2aWN

Hikaru Utada Official Website: www.utadahikaru.jp

Hikaru Utada's Album 'Hatsukoi' to Receive Limited Edition Vinyl Release With Serial Numbers

It has been announced that Hikaru Utada's seventh studio album Hatsukoi which was released on June 27 will receive limited edition vinyl releases with serial numbers written on them.

Hatsukoi ranked first on Oricon's Weekly Digital Album Ranking for the fifth week on August 13, marking Utada as the female artist with the most weekly number one's in Japan. She also placed top in Reco Choku's monthly awards for July, as well as taking first place in the monthly album rankings for the second month in a row on Mora. Moreover, the album topped the "Hot Albums" and "Download Albums" rankings in the Billboard Album Charts for three weeks. The physical CD has also stayed in the Top 10 CD album rankings of Oricon for seven weeks since its release.

The anime movie Penguin Highway was released in Japan on August 17 which features Utada's song Good Night from the album as the main theme song.

Since the album's release, fans have yearned for a vinyl release of Hatsukoi, and their demand has paid off. It will be officially released on November 7, the day after the singer's first concert tour in 12 years begins. The tour begins on November 6, and fans can get their hands on the vinyl release early on the same day.

This marks the first vinyl release from Hikaru Utada in 16 years since her third album DEEP RIVER (2002). It's being mastered by Chris Bellman of Bernie Grundman Mastering Hollywood. It comes with two records and each jacket has a unique serial number, making it a very premium item for fans. Only a limited quantity will be sold so be sure to order yours quick.

■Information

"Hatsukoi" Limited Edition Vinyl w/ Serial Number

On Sale: November 7, 2018

Catalog No.: ESJL 3094-5

Price: ¥5,000 (Tax Included)

Order Page: https://erj.lnk.to/Uz4mUWN

Hikaru Utada 2018 Concert Tour Schedule:

11.06.18 @ Yokohama Arena

11.07.18 @ Yokohama Arena

11.14.18 @ Marine Messe Fukuoka

11.15.18 @ Marine Messe Fukuoka

11.22.18 @ Nippon Gaishi Hall

11.23.18 @ Nippon Gaishi Hall

11.28.18 @ Osaka-jō Hall

11.29.18 @ Osaka-jō Hall

12.04.18 @ Saitama Super Arena

12.05.18 @ Saitama Super @rena

12.08.18 @ Makuhari Messe Exhibition Hall 9-11

12.09.18 @ Makuhari Messe Exhibition Hall 9-11

Enquiries: 0180-993-999

Tickets on sale from September 14. Tickets will be sold through a lottery system where people are picked randomly to attend. Full details will be posted on Hikaru Utada's official website in the near future.

Hikaru Utada Official Website: http://www.utadahikaru.jp
RELATED ENTRIES
Watch Hikaru Utada's 2018 Laughter in the Dark Tour in High Resolution at Sony Store Branches

Hikaru Utada's 2018 Laughter in the Dark Tour was released on DVD and Blu-ray today. The tour―which was her first nationwide tour in Japan in 12 years―was held to celebrate 20 years since her debut.

The DVD and Blu-ray was released in Limited Pressing Edition packaging and was also released across several streaming platforms including Netflix.

On day one of its release, the video shot up to No. 1 in downloads on the iTunes Live Video section. It has also been warmly received by foreign fans for its posting on Netflix.

Fans in Japan can also now watch it at several Sony Store branches in high resolution as part of the Sony Store Days event. At the event, fans can see the outfits that Utada actually wore on stage during the shows as well as watch Anata and Play A Love Song using Sony's 360 Reality Audio, the latest in immersive music reproduction that brings listeners closer the artists than ever before. You must book in advance to experience this latest cutting-edge technology however.

As well as this, 13.1 channel multi-speakers will be used so that fans can enjoy the live experience together with the mix by Utada's recording engineer Masahito Komori.

Fans can also experience Hikari and Chikai on PlayStation®VR and more. The event will begin at the Umeda branch of the Sony Store in Osaka on July 4. Full details below.

Cameraman: Teppei Kishida (岸田哲平)

Information

"Hikaru Utada Laughter in the Dark Tour 2018" Sony Store Days

Dates

Sony Store Osaka: July 4 – July 12, 2019

Sony Store Sapporo: July 20 – July 28, 2019

Sony Store Nagoya: August 3 – August 11, 2019

Sony Store Ginza: August 24 – September 1, 2019

Sony Store Tenjin Fukuoka: September 6 – September 15, 2019

Entry: Free

Full Details (Japanese): https://www.sony.jp/store/retail/event/utada-sonystoredays/

Hikaru Utada Laughter in the Dark Tour 2018

Download/Streaming Details

・Download: iTunes ¥3,500 (Tax Included) = Concert + Documentary

・Pay-Per-View: SKY! PerfecTV On Demand ¥594 (Tax Included) = Concert Only (Viewable one week after purchase)

・Streaming: Netflix = Concert Only

Download/Stream URL List: https://erj.lnk.to/6VSOYAW

Hikaru Utada Official Website: https://www.utadahikaru.jp/

Hikaru Utada's 'Laughter in the Dark Tour 2018' Heading to DVD & Blu-ray

Hikaru Utada's Laughter in the Dark Tour took place throughout November and December last year to commemorate the singer's 20th anniversary. It also marked her first nationwide tour in Japan in 12 years and first performance since Yokohama Arena in 2010 after which she went on indefinite hiatus due to fatigue. The tour wrapped up at Makuhari Messe on December 9, the exact same date as her debut 20 years prior.

Utada performed for 140,000 fans across the tour. The finale date included a set-list of 20 tracks which included Automatic, First Love, Hatsukoi which was released last year and more. The entire set including the encore is now heading to DVD and Blu-ray.

Both the DVD and Blu-ray will be released in several editions.

The Limited Pressing Edition comes on DVD and Blu-ray and includes the entire concert at Makuhari Messe as well as a documentary entitled Talking About Laughter in the Dark which features an interview with the tour members and staff.

It also comes packaged with a 60-page photo book containing unreleased photos taken on stage and during rehearsal, a replica backstage pass, and a DVD containing music videos for Forevermore, Anata and Hatsukoi―all songs released after Utada's label move to Sony Music―as well as each video's making-of footage. When purchased at select shops and online stores it also comes with an original neck strap as pictured above. These are available on a first-come, first-served basis.

The Limited Pressing Edition is a must-have for fans of Utada, whether they attended the tour and want to relive the moment or weren't able to make it and want the full authentic experience.

And for the first time in Utada's career, this DVD and Blu-ray will be released across multiple platforms. It will be available to download on the iTunes Store, the Japanese on-demand service SKY PerfecTV!, and on Netflix Japan's on demand video subscription service.

「Play A Love Song」(Live Ver.)

「Hikaru Utada Laughter in the Dark Tour 2018」SPOT

Pre-orders for the Limited Pressing Edition opened today. All editions of the DVD and Blu-ray will be released on June 26, 2019.

Information

Hikaru Utada Laughter in the Dark Tour 2018

Release Date: June 26, 2019

Price: ¥10,000 (Before Tax)

Hikaru Utada Official Website: www.utadahikaru.jp

Hikaru Utada & Skrillex's 'Face My Fears' Breaks 10 Million YouTube Views

Hikaru Utada dropped her 22nd single Face My Fears back on January 18 this year which marked her first single release in 11 years. The song is the main theme for the video game Kingdom Hearts III has gone on to break many milestones including surpassing 10 million streams worldwide in February and making it onto the Billboard Hot 100 list.

Two months onward the record continues to enjoy huge popularity around the globe. It was released on vinyl on March 6 and even resurfaced into the top 30 on Oricon's Weekly Singles ranking on March 18.

The song's music video, which was posted on Skrillex's YouTube channel, has finally broken the 10 million view mark.

The milestones do not stop there however as the above-mentioned streaming number has been eclipsed, reaching over 35 million streams across the globe.

Utada's Hikaru Utada Laughter in the Dark Tour 2018 was released on the music channel MUSIC ON! TV on March 10 which has evoked demand from fans worldwide for a DVD and Blu-ray release.

This marks her third tie-up with the Kingdom Hearts series. She performed the theme songs Simple & Clean (Hikari in Japan) for Kingdom Hearts (2002) and Sanctuary (Passion in Japan) for Kingdom Hearts II (2005).

A vinyl edition of Face My Fears will be released outside Japan on March 29.

Hikaru Utada's 'Face My Fears' Breaks 10 Million Streams Worldwide

Hikaru Utada released her hit new single Face My Fears last month and within two weeks of dropping has garnered over 10 million streams across the globe on music platforms including Spotify and Apple music.

The song has also topped the No. 1 charts for dance music on iTunes in the US, Japan and elsewhere settings a record for the singer.
 

The official music video for the Japanese version of the song which was released on Skrillex's official YouTube channel also gained over 4 million views in just 4 days.

The song is used as the opening theme for the new video game Kingdom Hearts III which was released worldwide on January 29. The game has sold over 5 million copies both physical and digital worldwide making it the fastest selling game in the series.


The song also recently ranked on the US Billboard Hot 100. It has stayed in the top 5 of the Dance/Electronic Digital Song Sales Chart for two weeks.

Hikaru Utada's 'Face My Fears' Makes Billboard Hot 100 List

Hikaru Utada's new single Face My Fears was released on January 18 as the singer's first single in 11 years.

The song was made in collaboration with Skrillex is used as the opening theme for the new video game Kingdom Hearts III which was released worldwide on January 29. Having already topped the iTunes and Apple Music charts where it ranked No. 1 in the digital music charts worldwide, the song has now taken to the Billboard Hot 100 where it ranks 98th.

This marks the singer's first entry to the Billboard Hot 100 and only the ninth Japanese artist to do so, the last being Pikotaro with his viral hit Pen Pineapple Apple Pen. Her album Exodus made it to 160th on Billboard 200 on October 23, 2014 and her album Fantome clocked in at No. 1 on Billboard World Albums in October 22, 2016.

A closer look at the Billboard ranking shows that it ranks No. 2 in Dance/Electronic Digital Song Sales, No. 9 in Hot Dance/Electronic Songs and No. 18 on Digital Song Sales. It has also been No. 1 on the US iTunes Dance charts for twelve days since its release.

You can track the success of the song on a special global website that was set up titled #HikaruUtada #(Songs) which displays ongoing worldwide statistics of her new single and more.

Hikaru Utada's 'Face My Fears' Tops iTunes & Apple Music Charts Worldwide

Hikaru Utada's new single Face My Fears was released on January 18 as the singer's first single in 11 years. The song has taken over digital music charts around the world.

It reached No. 1 on the iTunes album charts in 24 countries and regions including Japan, Chile, Indonesia, Malaysia, Philippines, Singapore, Thailand, Vietnam, Hong Kong, Taiwan, Saudi Arabia, New Zealand, Mexico, UAE,  Qatar, Sweden, Finland, Greece, Spain, Macau, Brunei, Norway and Argentina.

The single also topped the Apple Music album dance charts in Japan, Indonesia, Malaysia, Philippines, Taiwan, South Korea, US, Italy Spain, Macau, China and Guatemala.

Face My Fears was made in collaboration with Skrillex and will be used as the opening theme for the upcoming video game Kingdom Hearts III which will be released worldwide on January 29. Utada's last release to rank worldwide was Hikari -Ray Of Hope MIX- (Remixed by Punpee) which was used as the theme for Kingdom Hearts HD 2.8 Final Chapter Prologue and made it to No. 1 in 9 countries. That makes her new release her biggest international ranking to date.

To celebrate Utada's achivement, a special global website has launched titled #HikaruUtada #(Songs) which displays ongoing worldwide statistics of her new single and all the songs on it as well as the song Too Proud featuring XZT, Suboi, EK (L1 Remix) which was released digitally in November last year; Spotify, YouTube and Apple Music statistics; posts about Utada on Instagram and Twitter, and more.

Hikaru Utada Releases New Single 'Face My Fears' & Posts 'Hatsukoi' Album on Spotify, Apple Music

Hikaru Utada, who celebrated her 20th anniversary last year, released her new and first single of 2019 Face My Fears today on January 18.

There are Japanese and English versions of the song both made in collaboration with American DJ and singer-songwriter Skrillex. The single also includes Chikai featured on Utada's latest album Hatsukoi as well as its English version Don't Think Twice for a total of 4 tracks.

The CD jacket was illustrated by Kingdom Hearts series director Tetsuya Nomura. It features Utada wielding two keyblades while standing on water. This is an absolute must-get for fans of the video game franchise.

Kingdom Hearts III will be released in Japan on January 25 and worldwide on January 29.

Hikaru Utada's seventh album Hatsukoi which dropped last year is also now available on major streaming services including Spotify and Apple Music. This completes Utada's discography up to now on the services.。

Hikaru Utada's PlayStation®VR Live Experience to be Promoted at Talk Event in Shibuya

Hikaru Utada concluded her Laughter in the Dark Tour last year―her first tour in almost 12 years―on the day of her 20th anniversary. The singer is set to release her exclusive PlayStation®VR content Hikaru Utada Laughter in the Dark Tour 2018 – "Hikaru" & "Chikai" – VR worldwide for free on January 18.

A special event has been announced which will take place on the same day at Sony Square Shibuya Project in Shibuya MODI where members of the development team will talk about "Hikaru" & "Chikai" – VR.

Appearing will be the video director Wataru Takeishi, who has worked alongside Utada on several of her music videos, as well as the producer 多田 浩二 (Sony Interactive Entertainment Inc.), and Ryosuke Hayashi (Sony Imaging Products & Solutions Inc.) who supported the technical side of things. Kaji Nozomu (Sony Music Labels Inc.) who works on marketing for Utada will also be present. The four of them will discuss the inside scoop of what went into making this VR content. There will be booths set up at the event for people to try out this VR experience.

There will also be a chance to experience "Hikaru" & "Chikai" – VR in high-resolution at five Sony stores in Japan from January 18 to 20. Additional talk events are scheduled to be held at the Nagoya branch on January 19 and at the Osaka branch on January 20 where Wataru Takeishi and Kaji Nozomu will discuss the music and video production.

Both the Kingdom Hearts III opening theme Face My Fears (Japanese Version) and ending theme Chikai will also be available to listen to in high-resolution in the Sony stores and exclusive Kingdom Hearts III headphones will be sold early ahead of their official release.

Experience Hikaru Utada's 'Hikari' & 'Chikai' Performances Live On PlayStation®VR

Hikaru Utada recently concluded her 2018 Laughter in the Dark Tour―her first tour in almost 12 years―on the day of her 20th anniversary. The next big event happening for the singer (as well as the release of Kingdom Hearts III) is the release of her own content on the PlayStation®4 for PSVR.

Titled Hikaru Utada Laughter in the Dark Tour 2018 – "Hikaru" & "Chikai" – VR, the software enables you to watch Utada's live performances of the Japanese Kingdom Hearts theme songs Hikari and Chikai from the tour. Both songs will be released worldwide on January 18, 2019 for free but PlayStation®Plus users will be able to download Hikari before everyone else on Christmas Day.

Fans can look forward to experiencing that immersive 3D environment offered by PlayStation®VR. Users will be able to watch the songs live from three different angles.

The PlayStation Japan YouTube channel posted a launch trailer for the software as well as a behind-the-scenes video where you can see Hikaru Utada getting ready for her performance at Yokohama Arena on the Laughter in the Dark Tour.

Behind-The-Scenes Video

Launch Trailer

Hikaru Utada will release her new single Face My Fears on January 18, 2019 which serve as the opening theme song to the upcoming video game Kingdom Hearts III by Square Enix.

Hikaru Utada Wraps Up Her 2018 "Laughter in the Dark" Tour On Her 20th Anniversary

Japanese singer Hikaru Utada concluded her Laughter in the Dark Tour with a final show at Makuhari Messe on December 9, 2018 – the date on which she debuted as an artist exactly twenty years ago.


The tour began at Yokohama Arena on November 6 after which Utada hit up Fukuoka, Nagoya, Osaka, Saitama and Makuhari for a total of 12 concerts in six cities. The 20-track set list was a line-up of tracks perfect for celebrating the singer's 20 year reign. It featured everything from her debut song Automatic up to Hatsukoi from her latest album, covering Utada's early days to her current status as a seasoned songstress. Her iconic discography pulled the heartstrings of all fans on the tour: many tears were shed during one particular awe-inspiring time skip when she performed her huge 1999 hit First Love and then immediately transitioned onto the 2018 number Hatsukoi.

During her first speech at the final show she kindled a fire amongst fans as she looked back over the past 20 years: "Good evening! Thank you all for making your way out here. Today is the day of my 20th anniversary. Getting to spend such a day like this is honestly like celebrating a birthday. I'm no good at acting like the star of the show but I am delighted to be here. Thank you! I can see all of you to the back [of the room], so let's have fun together!"

This tour, which was Hikaru Utada's first in 12 years, saw a huge 140,000 fans in attendance. She delivered a tour that not only celebrated her hit songs over the past 20 years but also showcased what the future holds as she continues to push forward in her career.

This tour will be available to watch in Japan via BS Sky Perfectv on January 27, 2019 at 9:00PM. There will also be a tour documentary shown on MUSIC ON! TV on March 10, 2019 at 8:00PM.

It has also been announced that a PlayStationVR (PSVR) experience entitled Hikaru Utada Laughter in the Dark Tour 2018 – "Hikaru" & "Chikai" – VR is set to be released for free in January featuring live performances of the Japanese Kingdom Hearts theme songs Hikari and Chikai from the tour. Players with PS Plus will be able to download Hikari on December 25 this year.

Additionally, the official opening movie to the highly-anticipated forthcoming video game Kingdom Hearts III has been released and features a 90-song snippet from Utada's new song Face My Fears made in collaboration with international singer-songwriter and producer Skrillex. The song will be released on CD on January 18, 2019.

Remastered versions of three of Hikaru Utada's albums―Deep River (2002), Ultra Blue (2006) and Heart Station (2008)―with 24bit/96kHz high-resolution audio were also digitally released on December 9 all with to celebrate her 20th anniversary. A remastered version of Distance (2001) will also drop on January 23, 2019.

Fans can look forward a string of new tracks on each album: Hayatochiri on Distance, Simple And Clean on Deep River, Sanctuary (Opening) on Ultra Blue and Fly Me To The Moon (In Other Words) -2007 MIX- on Heart Station.

As Hikaru Utada enters the 21st year of her career and with the release date for Kingdom Hearts III on January 25 drawing nearer, it's time to look forward to what she has planned next.

Hikaru Utada Celebrates First Japan Tour in 12 Years With New Single

Hikaru Utada will begin her 2018 Laughter in the Dark Tour on November 6 at Yokohama Area. This marks the singer's first nationwide tour in 12 years. To celebrate, Utada digitally released a new song titled Too Proud featuring XZT, Suboi, EK (L1 Remix) on November 6 across several music platforms.

The song is a remix of her track Too Proud featuring Jevon taken from her 7th studio album Hatsukoi which was released back in June. As well as British rapper Jevon, the remix features appearances from Chinese artist XZT, Vietnamese artist Suboi and South Korean artist EK, names who receive much praise in their respective countries. This is the first time Utada has teamed up with artists in Asia outside of Japan.

The "L1 Remix" featured in the title stands for "Language1 Remix," referring to each featured artist singing and rapping in their native tongues.

The song is available to listen to on Spotify and Apple Music and to download on iTunes. You can also catch a 90-second video of the track on YouTube.

Kingdom Hearts III's Japanese & International OP & ED Themes by Hikaru Utada to be Released on CD

Hikaru Utada is set to begin her first nationwide tour of Japan in twelve years on November 6. The singer recently released Face My Fears, the opening theme to the upcoming video game Kingdom Hearts III, which blew up on social media. But details have just been released that the song will be included on a forthcoming CD.

The CD will be released on January 18, 2019 and will contain all the theme songs for the game: the Japanese opening theme Face My Fears and its English version, the Japanese ending theme Chikai and the international ending theme Don't Think Twice for a total of 4 tracks. Apart from Chikai, this is the first time these songs have been compiled onto a CD which will drop a week before the game's release on January 25.

Don't Think Twice is also being made in collaboration with Skrillex. Skrillex has spoken before about being a fan of the Kingdom Hearts franchise. Because of that, he was requested to create a remix of Utada's song Chikai with whom he already had friendly relations with. However, Skrillex expressed his desire to create a brand new song with Utada rather than a remix, which is what led to this collaboration.

The song is also being produced by music producer Poo Bear who has worked closely with artists like Justin Bieber such as on his song What Do You Mean?

Up until now, the opening songs in Kingdom Hearts have been remixes of the games' ending themes, making this the first time for a game in the franchise to have different opening and ending theme songs.

This is the first time in almost 11 years since Hikaru Utada has released a CD single, the last being Prisoner Of Love in May 2008. It's time to relive our childhoods with Hikaru Utada and Kingdom Hearts.

Information

Face My Fears

On Sale: January 18, 2019

Hatsukoi – Vinyl Edition

On Sale: November 7, 2018

Price: ¥5,000 (Tax Included)
*Limited pressing vinyl edition containing unique serial numbers.

Purchase: https://erj.lnk.to/Uz4mUWN

Hatsukoi

Released: June 27, 2018

Price: ¥3,240 (Tax Included) [ESCL-5076]

CD Purchase: https://utadahikaru.lnk.to/hatsukoi

iTunes Download: https://lnk.to/teGDCWN

"Hikaru Utada Laughter in the Dark Tour 2018"

11/6 @ Yokohama Arena (OPEN 18:00/ START 19:00)

11/7 @ Yokohama Arena (OPEN 18:00/ START 19:00)

11/14 @ Marine Messe Fukuoka (OPEN 18:00/ START 19:00)

11/15 @ Marine Messe Fukuoka (OPEN 18:00/ START 19:00)

11/22 @ Nippon Gaishi Hall (OPEN 18:00/ START 19:00)

11/23 @ Nippon Gaishi Hall (OPEN 18:00/ START 19:00)

11/28 @ Osaka-jo Hall (OPEN 18:00/ START 19:00)

11/29 @ Osaka-jo Hall (OPEN 18:00/ START 19:00)

12/4 @ Saitama Super Arena (OPEN 18:00/ START 19:00)

12/5 @ Saitama Super Arena (OPEN 18:00/ START 19:00)

12/8 @ Makuhari Messe International Exhibition Hall  9-11 (OPEN 18:00/ START 19:00)

12/9 @ Makuhari Messe International Exhibition Hall  9-11 (OPEN 18:00/ START 19:00)

Tour Enquiries

Yokohama, Saitama, Chiba (Makuhari) Dates: Kyodo Tokyo – 0570-550-799 (Weekdays 11am-6pm / Weekends & Holidays 10am-6pm)

Fukuoka Dates: Kyodo West – 092-714-0159 (Weekdays 10am-7pm / Saturday 10am-5pm)

Osaka Dates: YUMEBANCHI – 06-6341-3525 (Weekdays 11am-7pm)

Nagoya Dates: Sunday Folk Promotion – 052-320-9100 (Weekly 10am-6pm)

Tickets: https://ticket-hikaruutada20th.com/top/index

Hikari Utada Official Website: www.utadahikaru.jp

Kingdom Hearts III Official Website: https://www.jp.square-enix.com/kingdom/kh3/