Universal Cool Japan (UCJ) is set to return to Universal Studios Japan next year for what promises to be the biggest event to date featuring 6 internationally renowned series made into 8 attractions.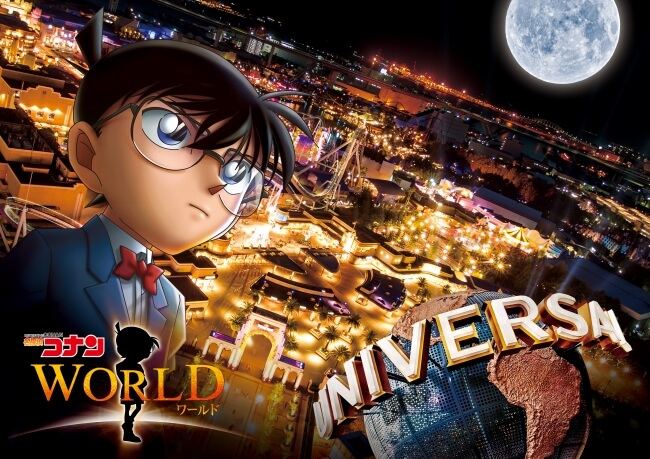 Over at the park's Detective Conan World guests can look forward to 3 all-new attractions. They can get involved with a Conan-themed escape game packed with puzzles, a detective style "Mystery Challenge" that will have people walking around the park to solve cases, and a restaurant that combines food and mysteries. The guest satisfactory for Detective Conan World has ranked at 99% since last year so the area has been renovated to make it even better for this year's UCJ.
The new Lupin the Third attractions include an XR Ride (a fast roller coaster ride where guests were special goggles) that follows an original story written by the series author Monkey Punch himself that will see Lupin speeding along a cliff edge. There will also be an entertainment restaurant.
This year marks the 5th run of UCJ which began in 2015, bringing together the 'cool' aspects of Japan enjoyed by the rest of the world. This year sees Lupin the Third introduced for the first time. The other big names include Detective Conan, Attack on Titan, Godzilla, Neon Genesis Evangelion and Sailor Moon.
Universal Cool Japan 2019 begins on January 18, 2018.