Nights in Akasaka Finish With Shaved Ice at 'Kakigori Lounge Akasaka' Night Café
Kakigori Lounge Akasaka opened in August this year where they have sold fluffy and mouth-watering shaved ice made with a homemade dulce sauce―which is free from additives and colouring agents―and authentic 'pure' ice made by ice shops.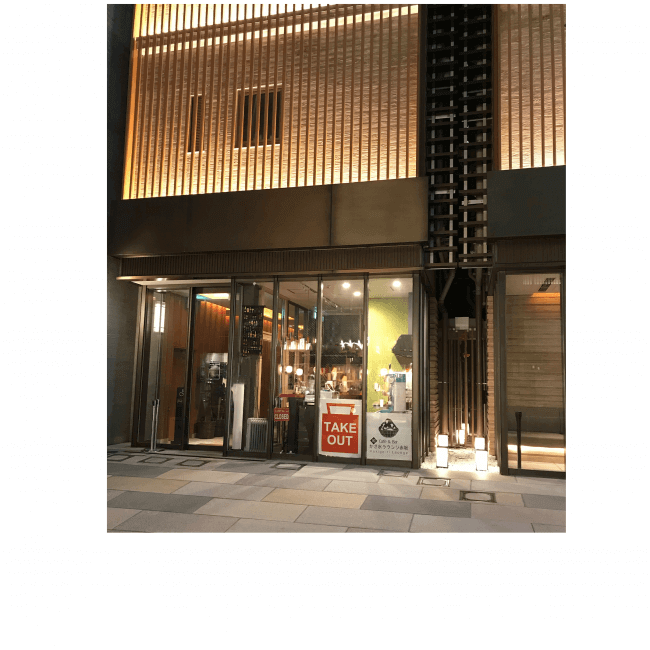 Until now the café was open until 9:00PM but from November 29 they will cater to sweet tooth night owls and open from midnight until 2:00AM.
The shaved ice served here doesn't give you bodily chills because it melts the moment it enters your mouth. Shaved ice is gaining popularity as a finisher over something like ramen when someone has had a few too many drinks and needs something sugary or with carbohydrates.
As well as shaved ice the café also serves coffee, highball, sake, wine, mead and more. There's even Wi-Fi and electrical outlets.
If you've been out drinking in Tokyo then refresh yourself this winter season with some shaved ice at Kakigori Lounge Akasaka.
Information
Kakigori Lounge Akasaka
Address: Hotel Felice Akasaka Floor 1F, 3-12-5 Akasaka, Minato Ward, Tokyo
Opening Hours (From November 29)
Monday: 11:30-18:00
Tuesday-Friday: 11:30-21:00 / 22:30~02:00
Weekends & Holidays: 11:30-19:00
No Fixed Holidays.
Access: 2-minutes on foot from Exit 1 of Akasaka Station via Tokyo Metro Chiyoda Line / 5-minutes on foot from Akasaka-mitsuke Station via Tokyo Metro Marunouchi Line and Ginza Line
TEL: 03-6823-5421
Information: https://tabelog.com/tokyo/A1308/A130801/13224803/
RECOMMENDED ENTRIES
Sakura, kotatsu and a beautiful terrace – The season of cherry blossoms has almost arrived! Enjoy cherry blossom viewing without the cold at Akasaka-Mitsuke!

Bane Bagus (Akasaka-Mitsuke branch) received much love and praise during the winter months for their snazzy Terrace seats 'Kotatsu Terrace' (kotatsu terasu). For those of you who do not know what a 'kotatsu' is, this is basically a heater with a quilt draping over it, so you can hide your feet underneath and keep them warm during the cold months.

Bane Bagus had the ingenious idea of combining the Japanese tradition of cherry blossom viewing with a beautiful terrace view of cherry blossoms and a kotatsu to fight off the cold! These 'Sakura kotatsu terrace seats' (sakura kotatsu terasu seki), will be available from 1st March as they have just been newly decorated!

Order the 'Ohanami motsunabe plan' (Cherry blossom-viewing motsunabe plan) for the ultimate cultural experience of a warm and hearty fill of traditional Japanese food to completely satisfy your hunger, accompanied by the heat of a traditional kotatsu and the beautiful view of cherry blossoms.

This is your chance to experience 3 traditional features of Japan at the same time!

Useful information:

▶Website: http://www.diamond-dining.jp/news/bb_akasakamitsuke_kotatsuterasu/

▶Restaurant name: Bane Bagus (Akasaka-Mitsuke branch)

Restaurant name in Japanese: バネバグース赤坂見附店(ばねばぐーすあかさかみつけてん)

▶Address: Tokyo-to, Minato-ku, Akasaka 3-10-4, Gessekai Building 4th floor

▶Address in Japanese: 東京都港区赤坂3-10-4 月世界ビル4F

Popular Smoked Curry Shop Kunkare to Re-Open in Akasaka on November 27

Popular smoked curry restaurant Kunkare is set to re-open along Hitotsukidori in Akasaka on November 27.

Kunkare was first established in 2011 in the quaint district of Ningyocho, Akasaka. It was the first curry roux restaurant in Japan to serve smoked curry and acquired a patent for its unique cooking method.

In line with the restaurant's move to Akasaka, they have changed he taste of the curry. It still retains that smokiness but the flavour of the spices has been made more prominent.

All of the other items on the menu have been upgraded too, giving rise to an all-new Kunkare.

Tokusei Curry: ¥1,180 (Tax Included)

The Tokusei Curry (literally "specially made curry") was always the No. 1 most popular dish when the restaurant was based in Ningyocho. This is an upgraded version served on a specially made and original Hasami ware curry plate.

Irodori Yasai x Curry: ¥850 (Tax Included)

This curry dish comes with colourful and seasonal vegetables and an upgraded smoked curry served with turmeric rice.

Another service to look forward to falls on Saturday every week where Kunkare will serve popular curry dishes from famous restaurants in the local area. The first item on the menu is a keema curry from Kai, a cafe and bar in Fukuoka that has continued to be loved for 19 years and which brings in lines of customers. Limited quantities will be served, so you'd better get in there quick if you want to enjoy some authentic Indian cuisine laced with a Japanese touch – salted rice malt, condiment paste made from yuzu zest and chilli peppers, Japanese pepper and more.

Kunkare is a place where you can expect to try curry you won't find anywhere else.

Information

Kunkare – Akasaka Branch

Address: Horie Bldg. 1F, 4-1-4 Akasaka, Minato Ward, Tokyo

Closed: Sundays, National Holidays

Opening Hours: Weekdays 10:00-15:00, 17:00-23:30 / Saturdays 11:00-20:00

Access: 3-minutes on foot from Exit A of Akasaka-Mitsuke Station / 5-minutes on foot from Exit 1 of Akasaka Station

TEL: 03-6230-9566

Website: https://kunkare.jp

Woodstock Shaved Ice Now Being Sold at the PEANUTS Cafe in Nakameguro

The PEANUTS Cafe in Nakameguro is themed on the popular American comic strip Peanuts featuring Charlie Brown and Snoopy. The cafe is now selling a limited edition shaved ice inspired by the character Woodstock, a yellow bird and Snoopy's best friend.

EAT-IN Woodstock Shaved Ice – ¥850 (Pre-Tax)

The cool and refreshing eat-in Woodstock Shaved Ice is made with frozen mango, pineapple and orange and drizzled in a lemon syrup. The whipped cream is topped with lemon flavoured cotton candy made in the image of Woodstock's iconic tuft. Enjoy a unique texture by pouring the passion fruit sauce over the fluffy cotton candy♡

TAKEOUT Woodstock Shaved Iced – ¥650 (Pre-Tax)

The takeout version includes passion fruit sauce, lemon flavoured espuma cream and lemon syrup. Underneath the shaved ice are delicious pieces of frozen mango, pineapple and orange.

Cool down from the sunshine with Woodstock's refreshing sweet and sour yellow coloured shaved ice.

■Information

Woodstock Shaved Ice

Location: PEANUTS Cafe Nakameguro (2-16-7 Aobadai, Meguro-ku, Tokyo)

Available: August 10, 2018 – September 18, 2018

Official Website: http://www.peanutscafe.jp/

© 2018 Peanuts Worldwide LLC
RELATED ENTRIES
Akasaka Yuuga: The New Japanese Restaurant in Tokyo's Gourmet Warzone Akasaka

Akasaka is known as a warzone when it comes to gourmet restaurants, but a new contender has arrived. Akasaka Yuuga opened this month in Akasaka Ni-chome, Tokyo. This restaurant serves Japanese style cuisine featuring carefully selected flavours taken from across the country.

Yuuga gets most of their fish from Choshi Port, which boasts the best fish yield in Japan, as well as other carefully chosen seafood from across Japan in addition to seasonal vegetables. They bring out the full flavour of their ingredients, all of which are matched to the current season. They even serve Japanese black beef.

Their concept centres on how recognised and loved Japanese food is internationally. The restaurant makes full use of Japan's traditional food culture and prepares food using a variety of cooking methods. Everything in the restaurant is carefully considered to ensure diners enjoy their meal experience with all five senses, from not only the food but the decor and hospitality too. There are also counter seats available for customers who want to watch their food being prepared while they talk, whether to their friends or with the skilled chefs, offering an unforgettable dining experience for Japanese people and foreigners alike. There are also private eating booths for those who want to eat with friends, family, or celebrate a special day.

Nijushisekki

Nijushisekki refers to the days that divide the solar year into twenty four equal sections and highlight the longest days of sun in summer, the shortest days in winter, and the days being the same in spring and autumn.

The dishes at the restaurant reflect these regular changes; the dishes are not bound strictly by Japanese cuisine, but make use of various cooking and preparation methods, with thought and consideration put into every dish.

Japanese Black Beef

Yuuga prides itself not only on seasonal vegetable and fish-filled menu, which is both a feast for the belly and eyes, but on the beef used in its course meals too.

Yuuga serves Japanese black beef which comes from a rare breed of cow which is difficult to rear. It has a distinct rich flavour and low melting point which gives it a melt-in-the-mouth texture.

Courses

There are three courses to choose from that cater to customers desires, costing ¥8,000, ¥12,000, and ¥20,000 respectively. This includes appetisers, and customers can choose from a range of wines from around the world select by sommeliers, as well as champagne, whisky, and of course sake and shochu.

Information

Akasaka Yuuga

Address: Yamaguchi Bldg. 1F, 2-14-8 Akasaka, Minato Ward, Tokyo

Business Hours: 17:00-23:00 (Last Orders 22:00)

Closed: Sundays & Public Holidays

Official Website: http://yuuga.ku-shin.jp

Go Grape Picking, Buy Fresh Fruit and Veg & More at Hills Marche in Tokyo This Autumn

Hills Marche is a market held every Saturday at ARK Hills in Tokyo, and on September 28, it is set to hold the Hills Marche 10th Anniversary "Great Harvest Festival."

Hills Marche began in September 2009 as the first project of Marche Japon which is run by the Japanese Ministry of Agriculture, Forestry and Fisheries. It has become one of Tokyo's representative markets, with more than 740,000 people having attended since its establishment.

The 10th Anniversary Great Harvest Festival brings together farmers from all across Japan, with fresh fruit and vegetables harvested from that morning. There will also be various events including a grape-picking session. Lots of lunch options will also be served using fresh vegetables used as the market.

Farmers Band Together

A total of 44 sellers from both Japan and overseas will set up shop for the Marche. The first 100 people to shop at over 5 stalls and collect the stamps will also receive a festival tote bag.

Taste and Compare 10 Varieties Of Grape

From popular varieties such as Shine Muscats to rarer, hard-to-find varieties, choose from 10 different types of grapes to enjoy. You'll be surprised at how different their sweetness and sourness is!

Go Grape Picking

Have even more fun by picking your own grapes at Karayan Square. Kids and adults alike will enjoy this experience. Bring friends and family and relish in the flavours of the autumn harvest.

Time: From 11:00

Price: ¥500
Anyone can join, but the grapes are limited in stock, so it's first-come, first-served!

Bistro Marche with Ark Hills Cafe

The Ark Hills Cafe is also celebrating its 10th anniversary alongside Hills Marche and will collaborate with the market for the occasion. Tuck into a healthy buffet made with ingredients from Hills Marche and enjoy a saxophone performance by Japanese musician Shunosuke Ishikawa. There will also be discount lunches using the ingredients from the market from September 24 to 27.

Price: General – ¥1,000 (Tax Included) / Elementary School Children & Younger – ¥500 (Tax Included)
Time: 10:00-15:00 (Last Entries 14:00)

Jazz Performances: ①11:15 / ②12:15 (subject to change)

There's plenty more to look forward to as well, including lots for parents and children to enjoy together such as workshops.

Information

Hills Marche 10th Anniversary "Great Harvest Festival"

Date: September 28, 2019

Time: 10:00-15:00

Location: ARK Hills Karayan Square (1-12-32 Akasaka, Minato Ward, Tokyo)

*Hills Marche is normally held until 14:00, but it has been extended an extra hour for the anniversary

*An opening ceremony will also be held from 9:20-9:50 to commemorate the celebrations

*Festival will go ahead if it rains but will stop if the weather turns stormy

Official Website: https://www.arkhills.com/en/hillsmarche/

White Miso Cheese & Fig Shaved Ice Serving This September at Hachiya in Tokyo

Since July, the tea stand cafe Hachiya has been releasing one brand-new shaved ice flavour every month. The final flavour arriving on September 2 is the autumn-vibe white miso cheese and fig shaved ice which will be sold exclusively at the Sendagaya branch until September 30.

White Miso Cheese & Fig Shaved Ice – ¥1,000 (Tax Included)

The shaved ice is an original homemade blend of full-bodied white miso cheese syrup and fig syrup. The milk white and light pink contrast make this one beautiful and delicious-looking dessert.

Hidden inside the shaved ice is sweet white bean paste dressed with cashew nuts. It's also topped with extra cashew nuts as well as dried strawberries. The dessert has a soft chewy texture and is packed with flavour which fills your mouth as it melts on your tongue.

September marks the end of the summer and the call of autumn. Japan is known for its celebration of the seasons, so why not join in with this delicious autumnal delight? And if you're no good with cheesy desserts, you can order the shaved ice with just fig syrup too.

This is a limited-time item which will discontinue once all of the syrup runs out. Don't miss out!

Information

White Miso Cheese & Fig Shaved Ice

Running: September 2, 2019 – September 30, 2019

Available: Hachiya (Sendagaya Branch)

Price: ¥1,000 (Tax Included)

Hachiya (Sendagaya Branch)
Address: 4-1-8 Sendagaya, Shibuya, Tokyo

Opening Hours: 9:00-19:00
TEL: 03-6368-6647

Closed: Weekends & Public Holidays

Hachiya Official Website: http://8ya.jp/

5 Refreshing Shaved Ice Desserts to Try in Japan This Summer – MOSHI MOSHI NIPPON

The Japanese photo app LINE STEP is used to look up the hottest and most popular spots in your current location. The company has just revealed this summer's Top 10 must-try shaved ice desserts in Tokyo.

We're going to take a look at our 5 most recommended from the selection.

Shaved Ice Serve in an Entire Watermelon at KKOTBING

KKOTBING in Jiyūgaoka serves Korean-style shaved ice, including their very Instagrammable melon shaved ice which is served in an entire melon! The mango yoghurt flavoured shaved ice is also a tantalizing treat guaranteed to make you drool with its refreshing combination of fresh mango pieces and light yoghurt. The store even has photo spots where you can set down your shaved ice and snap tempting photos to show off online.

LINE STEP Page: https://m.linestep.io/review/1293001925947556534

▼KKOTBING

Address: Jiyūgaoka Masumoto Bldg. 1F, 1-26-3 Jiyūgaoka, Meguro Ward, Tokyo

Business Hours: Weekdays 12:00-23:00 / Weekends 11:30-22:30 (Food & Drink Last Orders 22:00)

No Fixed Holidays

Official Website: https://kkotbing-japan.com/

Super Fluffy Shaved Ice Made With Natural Ice at Shigeyoshi


Everybody knows about Shigeyoshi in the northern part of Senju. Every year without fail, you could be waiting up to 2 hours during shaved ice season at this hugely popular store. The unmissable menu choice this year is their cute strawberry flavoured bear shaved ice. This succulent strawberry selection is swimming in strawberry sauce. And don't worry, the ears won't melt or slide off while you're taking your photo!

LINE STEP Page: https://m.linestep.io/review/1293003652490855077

▼Shigeyoshi

Address: 1-24-8 Senju, Adachi City, Tokyo

Business Hours: 11:00-18:00 (*Summer season hours)

Closed: Mondays & Tuesdays (Subject to change

Official Twitter Page: https://twitter.com/shige_2017

Cute, Crunchy & Fluffy Shaved Ice at foru cafe

Out shopping or taking purikura pictures in Harajuku? Then make sure you drop by foru cafe which is famous for its brulee French toast. This summer, the cafe has whipped up a very special strawberry milk pavlova shaved ice dessert. The creamy and refreshing taste of the milk mixes lovingly with the sweetness of the strawberries. It's all crowned with a crunchy meringue too which makes a delicious pairing with the shaved ice. Oh, and there's a lemon pavlova version too which is super refreshing!

LINE STEP Page: https://m.linestep.io/review/1292991141230150422

▼foru cafe

Address: WeWork Iceberg 1F, 6-12-18 Jingumae, Shibuya, Tokyo

Business Hours: 9:00-19:00 (Food Last Orders 18:00 / Drink Last Orders 18:30)

Official Website: https://forucafe.com/

Make Your Own Shaved Ice at #gram factory

If you'd like a little serving of self-customisation with your shaved ice then you'll want to head to#gram factory where you are free to choose your own toppings to make your own personalised dessert. Their milk flavoured shaved ice is made only with milk and condensed milk for a smooth and fluffy texture. Their popular choices include "SNOW QUEEN" where you can pick from various cute cookies like a flamingo or shell, and #OREOgram which is piled full of crunchy Oreo cookies. Delicious AND Instagram-worthy!

LINE STEP Page: https://m.linestep.io/review/1293361333047132186

▼#gram factory

Address: 2-15-1 Kitazawa, Setagaya Ward, Tokyo

Business Hours: 11:00-20:00

No Fixed Holidays

Official Instagram Page: https://www.instagram.com/gram_factory/

 

Combinations and Toppings You Have Never Seen Before at Ichou no Ki

Last on our list is Ichou no Ki where you can experience their beautiful hydrangea shaved ice. The littering of purple and light blue petal toppings are made from agar-agar to look like a hydrangea. Hiding underneath the white shaved ice is matcha cream, mint powder, houjicha tea syrup, and cornflakes, making for a kaleidoscope of colours and textures.

LINE STEP Page: https://m.linestep.io/review/1293370743358226467

▼Ichou no Ki

Address: 1-28-14 Kita-Shinagawa, Shinagawa, Tokyo

Business Hours:

[July-September] 11:30 until all reservations are made

[October-June] 11:30-17:00

*Group bookings can only be made for groups of 4 and under

Closed: Thursdays (and select days which can be found on the shop's official blog)

Official Blog: http://s.ameblo.jp/ichounoki1979/

Nothing beats shaved ice when the weather's hot, so eat as much of it as you can this summer while in Tokyo.

4 Shaved Ice Desserts You Have to Line Up For in Kyoto This Summer

Kyoto, also known as the "old capital," is renowned for its historical architecture and richness in traditional Japanese culture, bring in tourists every year both Japanese and foreign. The city has an especially popular food culture, serving everything from traditional Japanese cuisine to twists of contemporary cuisine.

Today we take a look at 4 different shaved ice desserts you must try in Kyoto this summer all of which are equally worth lining up for.

Hatagoya Rihei – Espuma Matcha Shaved Ice

Kyoto is the home of Uji matcha, and its city of Joyo is home to Hatagoya Rihei, a Japanese confectionery shop which specialises in dorayaki, a traditional dessert in Japan which consists of two pancakes filled with sweet adzuki bean paste.

The absolute must-try contender on their menu is the Espuma Matcha Shaved Ice which is lavishly packed full of matcha. Available for a limited-time only, this shaved ice is made with espuma, which is Spanish for "foam." It's a mix of fluffy shaved ice and a rich matcha sauce which takes on a thick mousse-like texture. The ice and sauce melts the moment it hits your tongue, creating a new kind of texture that makes for light eating. It comes with a side of toppings including matcha honey, red bean paste, rice flour dumplings, and matcha jelly. The dessert can be enjoyed from start to finish as you mix and match all the different flavours to your taste.

▼Hatagoya Rihei

Address: Higashinokuchi-44-54 Terada, Joyo, Kyoto

Business Hours: 10:00-18:00

Closed: Tuesdays

Access: Joyo Station via JR Nara Line / Terada Station via Nara Line

Official Website: http://rihe.jp/

Senba Miyabi – Mix Juicy Shaved Ice

Senba Miyabi is another shop in Joyo which specialises in fruit sandwiches and confections. It is managed by the fruit shop Fruit Shop Senba which are known for their high quality fruit selection.

Their Mix Juicy Shaved Ice is drizzled in a cute pink sauce which is a juiced mix of strawberry, banana, kiwi, pineapple and other fresh fruits. The shaved ice is topped with even more assorted fruits for colour and flavour, and even more fruits are hidden inside. If you like sweet things, we recommend making the flavour even richer by topping with condensed milk or ice cream.

▼Senba Miyabi

Address: Fukurojiri-19-1 Terada, Joyo, Kyoto

Business Hours: 10:00-19:00

Closed: Mondays

Access: 420m from Joyo Station via JR Nara Line

Official Website: http://www.senba2018.com/

Amami no Ie Takegushi – Berry Berry Custard

Amami no Ie Takegushi is a cafe located in Kyoto Prefecture's city of Kizugawa where you can enjoy handmade Japanese confections and pastries as well as indulge in some great coffee.

Their bright-red Berry Berry Custard shaved ice is like powdered snow, topped with an strawberry and assorted berry sauce and velvety fresh cream. Hiding inside the ice is custard made with specially made condensed milk by Clover Farm in Kizugawa. It also contains condensed milk honey and frozen berries for a refreshing sweet and sour combination.

▼Amami no Ie Takegushi

Address: 2-6-9 Umemidai, Kizugawa, Kyoto

Business Hours: [Tues] 14:30-17:30 / [Wed-Fri] 11:00-17:30 / [Sat] 11:00-17:30

Closed: Mondays & Sundays

Access: 26-minutes on foot from Kizu Station via JR Kansai Main Line

Official Facebook Page: https://www.facebook.com/kyoto.kizugawa.kushitake

Gion Tokuya – Bancha Shaved Ice

Gion Tokuya takes the utmost pride and care in its use of high quality ingredients. Their Bancha Shaved Ice is lined with fresh lemon slices and covered in a syrup made from bancha tea and sugar. The way you eat this shaved ice is to slowly drizzle the syrup over the dessert right before eating. A spoonful will cover your taste buds with fragrant Kyoto-style bancha tea and a gentle sweetness. Eating it together with the lemon slices makes it taste like lemon tea. If you're looking to enjoy something refreshing or to cool you down then we recommend this one!

▼Gion Tokuya

Address: 570-127 Gionmachi Minamigawa, Higashiyama Ward, Kyoto, Kyoto Prefectur

Business Hours: 12:00-18:00

No Fixed Holidays

Access:

6-minutes on foot from Gion-Shijō Station via the Keihan Main Line
8-minutes on foot from Kawaramachi Station via the Hankyu Kyoto Main Line

Official Website: http://gion-tokuya.jp/index.html

If you're visiting Kyoto for summer then what better way to cool yourself down than with some refreshing shaved ice? Be sure to try out one of these 4 cute and unique shaved ice desserts this summer.

Photos/Information: KYOTO SIDE

Korea Town Shin Okubo's Hottest Shaved Ice This Summer | Seoul Café

Hi, everyone. I'm Banako of MOSHI MOSHI Friends!

Shin Okubo is known as Japan's Korea town, taking in all the current trends from Korea before anywhere else. It's also become a hot spot for food and dining. Today, I'm here to show you the perfect thing to cool you down from the summer heat. I visited the Seoul Café to try their "Seoul Bingsu" which looks like a spool of thread. It's looking to be the next big thing with its unique texture.

Seoul Café is located on the second floor of a building just a 5-minute walk from Shin Okubo Station.

It just opened in March of this year. Its interior is based on the colour white against white sits stylish decor. At this café you order at the counter. I went ahead and got the "Seoul Bingsu Mango" (¥1,300).

It comes with a huge slice of mango! And just like its name implies, it looks like thread. Using a fork to eat it feels fresh too, it's a fun way to enjoy shaved ice.

The centre is packed full of fluffy shaved ice. It's super soft and melts in your mouth, but since it's packed tightly it's satisfyingly filling. It's easy to eat and has a unique texture. And if you eat it together with the mango it makes for an even tastier dessert♡

Seoul Café's menu is full of Instagrammable desserts. In addition to the Seoul Bingsu there's also Seoul Waffles and lots more.

If you're passing through Shin Okubo on a trip to catch up with the latest in Korean pop culture then be sure to pay a visit to Seoul Café to try their Seoul Bingsu and experience a whole new kind of shaved ice.

Information

Seoul Café

Address: Seoul Café 2F, 1-16-30 Okubo, Shinjuku, Tokyo

Business Hours: 11:00-23:00 (Last Order Food 22:00/Drinks 22:30)

No Fixed Holidays

Access: 5-minutes on foot from Shin Okubo Station and Seibu-Shinjuku Station

Tabelog Site: https://tabelog.com/tokyo/A1304/A130404/13232939/

From Wine to Hydrangeas Taste the Regional Shaved Ice Flavours of Japan at Hoshino Resorts KAI

Hoshino Resorts hot spring ryokan brand KAI is offering guests the opportunity to explore different regional shaved ice desserts that are served with delicious regional syrups and toppings. Shaved ice is a traditional summer dessert that was even mentioned in the famous work The Pillow Book, which was written by Sei Shonagon during her time as Empress Consort Teishi's court lady during the 990s and early 1000s of the Heian period.

The concept of KAI expresses both originality and the thirst for experimenting to make something new. The event offers a range of original flavours, embracing the Japanese tradition of eating flavoured shaved ice to battle the heat of summer. From wine-flavoured shaved ice in Nagano, to Hydrangea shaved ice at Hakone, this is the perfect opportunity to try a range of shaved ice desserts that are full of vibrant colours. These regional flavours are sure to spark your curiosity for discovery in that region. 

Wine Shaved Ice: Hoshino Resorts KAI Matsumoto (Asama Onsen, Nagano)

The cone-shaped region of Kikyogahara, which is located next to Matsumoto city, is well known for its wine production. This area produces around 50 different kinds of Kikyogahara wine. The flavoured syrup for this shaved ice comes from concord grape wine sourced from Kikyogahara. Each porcelain bowl for the dessert is handmade. Customers can enjoy the smooth, rounded feel of the grape pattern on the bowl as they dig into their dessert. As the alcohol is burned out of the dish, even those who do not like alcohol can enjoy this mature dessert. From the carefully prepared wine syrup to the handmade bowl, you will be able to feel all the hard work put into the making of these luxurious desserts. This is the perfect way to cool off after a hot day.

Hydrangea Shaved Ice: Hoshino Resorts KAI Hakone

Due to the altitude differences at Hakone, you can enjoy the beautiful hydrangeas for an even longer time than other areas of Japan. There is a Hydrangea train (Ajisai Densha) that runs up the mountains providing passengers with the beautiful view of blooming flowers, creating the perfect summer memories. Observing the large groups of flowers in full bloom fills you with such a refreshing feeling. Their beautiful colours are expressed in the colour of this hydrangea shaved ice.  

Strawberry Shaved Ice: Hoshino Resorts KAI Nikko (Chuzenji Onsen, Tochigi)

Tochigi prefecture has been Japan's no.1 producer of strawberries for 50 years straight. This shaved ice is served in a strawberry-shaped bowl and is served with sweet yet slightly sour strawberry syrup and a topping of bittersweet matcha sauce. Here, you can enjoy a cool evening up 1,300 metres high overlooking beautiful scenery from inside the establishment whose spectacular interior that boasts Tochigi's traditional art of Kanuma Kanoko craft. 

Tomato Flavoured Shaved Ice: Hoshino Resorts KAI Aso (Sonomoto, Oita)

As tomatoes thrive during the summer, this tomato shaved ice is the perfect way to cool down. This shaved ice is sweet and slightly sour and the vibrant red colour is enough to refresh you. Tomatoes are low in calories and contain an abundant range of healthy nutrients. They are also high in vitamin C which is good for your skin and is known for helping prevent illness. Tomatoes are also a good supply of vitamin E, which is good at slowing the effects of aging. Take a seat on the terrace and enjoy your shaved ice as a refreshing breeze rolls by. This is the perfect way to enjoy a cool summer with a healthy and delicious dessert. 

Neputa Shaved Ice: Hoshino Resorts KAI Tsugaru (Owani Onsen, Aomori)

The Neputa Shaved Ice represents the Hirosaki Neputa Festival that takes place in the summer at the old castle town of Hirosaki. To represent Tsugaru Vidro coloured glass, which is an important part of Tsugaru culture, red, blue and green coloured jelly pieces decorate the top of the shaved ice. These colours also represent the vibrant colours of Neputa festival. This Instagram-worthy dessert shows off the best of the fresh colours of Tsugaru. 

Information

Kai Regional Shaved Ice Desserts 2019

Running: July 13, 2019 – August 31, 2019

Entry: Free

Hoshino Resorts Kai Official Website: https://kai-ryokan.jp/

Luxurious Ganache and Mousse Shaved Ice Desserts You Must Try This Summer

Battle the summer heat with a luxurious icy experience at specialty chocolate shop Bonnel Café located in Jujo. For a limited time only, they will be selling cake-like kakigori (shaved ice desserts) that has everyone's mouths watering. Watch as they lay a long luscious strip of luxurious chocolate over your kakigori, or cover your dessert in fresh chocolate mousse right before your very eyes.  These desserts are only available from April 20 to the end of September.

Out of the four kakigori flavours for your ice, choose from the three standard flavours or treat yourself to the limited edition flavour. Next, pick from the selection of 18 toppings to enhance your kakigori. Unlike other kakigori shops, you can mix and match whatever you like, giving you the power to make your own original kakigori dessert.

Bitter Chocolate Cake: ¥800 + Ganache Strip: ¥300 (prices after tax)

Out of all the toppings, we recommend the ganache strip topping (Nama chocolate) which was incredibly popular last year. A single 25 cm-long strip of luxurious ganache stretches over your kakigori and gently melts in your mouth. If you love chocolate, you just won't be able to resist!

Bitter Chocolate Cake: ¥800 + Chocolate Mousse: ¥300  (after tax)

The chocolate mousse topping is new to this year. Watch your kakigori become shrouded by a thick cloak of fresh chocolate mousse before your very eyes. The moment you take a bite, you will discover the unique flavour and texture of the fresh chocolate mousse, which dissolves immediately on your tongue with a lingering luxurious and rich chocolatey flavour.

The chocolate used in this kakigori is 100% high-quality couverture chocolate. As a chocolate shop, Bonnel Café serves only the finest kakigori desserts. Customers not only take pictures, but also videos as their tongue-tantalizing desserts are carefully crafted before their very eyes.   

Come indulge all of your senses in a whole new kakigori experience!

Information

Bonnel Café Jujo

Address: 2-23-10 Kamijujo, Kita City, Tokyo

Opening hours: Mon ー Fri /11:00 ー 19:00(Last orders: 18:30)Weekends/ national holidays/11:00 ー 20:00(Last orders: 19:30)

Closed: Weds

TEL: 03-4296-7109

Official Instagram: https://www.instagram.com/bonnel_cafe/

Top 4 Shaved Ice Desserts You Must Try This Summer

Hi everyone, this is Midori from MMN's Editorial Department.

It's really feeling like summer right now in Japan and as it gets hotter, more and more places are starting to sell one of Japan's most beloved summer desserts; Kakigori (flavoured shaved ice, usually with delicious and luxurious toppings).

Today I'm going to tell you about new Kakigori flavours that are out this summer. ♪

Kori Yuki to Natsu (Ikejiri-Ohashi)

Last year, Kori Yuki to Natsu opened in Nishi-Ogikubo. This year, there's a fresh new shop in Ikejiri-Ohashi which is close to Shibuya. The ingredients used at Kori Yuki to Natsu are specially selected and the kakigori is carefully made. The shop in Nishi-Ogikubo is a great hit so there 's no doubt the new shop is going to be just as popular.

▼Kori Yuki to Natsu

Address: Crimson one5F, 2-16-26, Ohashi, Meguro, Tokyo

Open from: May 3rd 2019

Opening hours: 11 am ー 4:30 pm (last orders:)

No regular holidays

For more information on their opening hours, please check them out on Instagram: https://www.instagram.com/k_yuki_to_natsu/

 

Rich Shaved Ice (Hotel Gajoen Tokyo)

At Hotel Gajoen, you can enjoy a luxurious shaved ice dessert that is aimed at adults. Here, melons and pineapples are scooped out, transforming them into bowls which are then filled with fruit and shaved ice. These immensely aromatic desserts can also be enjoyed with champagne as part of a set meal. Melon and pineapple are the two available varieties of this shaved ice treat.

▼ Rich Shaved Ice

Available: Saturday 1st June ー Sunday 1st September

Purchase from: Hotel Gajoen Tokyo's Cafe & Bar Yuian

Orders accepted Weekdays 2:30 pm  – 9:30 pm (L.O)

Weekends/ national holidays: 3:00 pm – 5:00 (L.O)

Reservations (TEL ): 050-3188-7570 (General restaurant enquiries: 10:00 – 19:00)

※ Both dessert are in limited supply.

※※ Customers who spread the word about these desserts on social media will receive a cup of peppermint tea or oolong tea on the house.

Hotel Gajoen, Tokyo

Address: 1 Chome-8-1 Shimomeguro, Meguro City,

Official Website: https://www.hotelgajoen-tokyo.com/

Afternoon Tea Kakigori Parfait (Afternoon Tea: LOVE & TABLE)

Afternoon Tea: LOVE & TABLE serves fluffy ice coloured with fruit and syrup. Not only do some of the parfaits contain lemon and strawberries, but there are also parfaits that take on the appearance of red bean jam covered in syrup. They looks and tastes so refreshing. There are four different flavours to choose from so you absolutely must try one!

▼Kakigori Parfait

Please refer to the Official Website to check availability: https://www.afternoon-tea.net/

Adult-Oriented Shaved Ice (Omotesando Hills)

You can enjoy adult-oriented kakigori at 11 restaurants located in Omotesando Hills. At  Fratelli Paradiso located on the 3rd floor, you can enjoy a hearty serving of Italian-style kakigori with Granita. Frangelico hazelnut liqueur seeps into the bitter espresso granita for a very luxurious taste. Besides this, there are many other kakigori flavours that adults just cannot resist. Other toppings and flavours include tapioca pearls and espresso, too. These adult-oriented kakigori desserts are available for a limited time at Omotesando Hills only.

▼ Omotesando Hills

Address: 4-12-10 Jingumae, Shibuya, Tokyo

Official Website: https://www.omotesandohills.com/

So, how about it? Refresh yourself this summer with these delicious kakigori shaved ice desserts. ♪

Shaved Ice Pop-Up Shop Opens in Ginza With Refreshing and Adventurous Flavours

From Tuesday 4th June to Sunday 1st September, a TORAYA CAFÉ AN STAND pop-up shop will open on the ground floor of Ginza Sony Park. For a limited time only, the pop-up shop will be selling kakigori (shaved ice) with a variety of adventurous flavours on the menu. The kakigori will be served with red bean paste made at TORAYA CAFÉ, which is located on floor B3. 

Last August when Ginza Sony Park opened, the red bean paste kakigori became very popular, leading to its return this year. This is your chance to experience unique flavours such as red bean paste and alcohol and even red bean paste and fruit. These flavours are limited to this pop up shop.

(※) Contains alcohol

Blueberry: ¥756, Blueberry Condensed Milk: ¥864, Limoncello: ¥540 (tax included)

Available: Tues 4th ー Sun 30th June

The Blueberry and Blueberry Condensed Milk kakigori are new flavours and are both served with red bean paste. The sweet yet tangy syrup is made from ripe blueberries and is generously poured over the kakigori. We recommend you enjoy this along with the carefully balanced condensed milk. The Limoncello red bean paste kakigori uses an Italian liqueur, creating a refreshing flavour.

Hassaku orange: ¥756, Hassaku Orange Condensed Milk: ¥ 864, Calvados (※): ¥540 (tax included)

Available: Mon 1st ー Wed 31st July

Two flavours of kakigori shaved ice are having their debut at Ginza Sony Park; the Hassaku Orange and the Hassaku Orange with Condensed Milk. The hassaku syrup is made from hassaku oranges sourced from Hiroshima. Both flavours are also served with sweet red bean paste that perfectly balances out the tangy orange.

The Calvados kakigori is made using brandy sourced from France which is stored to ferment in an oak barrel. The oaky scent and the fresh appley flavour perfectly balance each other out.

Strawberry: ¥756, Strawberry Condensed Milk: ¥864, Mulled Wine (※): ¥540 (tax included)

Available: Thurs 1st Aug ー Sun 1st Sept

Selectively bred strawberries were used to make the syrup for this strawberry kakigori. This is also served with red bean paste, which is perfect along with the sweet and sour strawberry syrup. The Mulled Wine Kakigori is made with red wine spiced with lemons, oranges, cinnamon and cloves for a new, fruity flavour.

Condensed Milk: ¥702, Matcha: ¥702, Matcha Condensed Milk: ¥810, Rum: (※) ¥540 (including tax )

Available: Tues 4th June ー Sun 1st Sept

Besides the standard red bean paste kakigori, the rum flavour is also returning this year! Sugarcane sourced from Okinawa is used to make the rum. When mixed with the blackstrap molasses sugar,  it becomes a flavour that adults just cannot resist.

Escape the heat and enjoy a moment of supreme bliss with these delicious shaved ice flavours!

Information

TORAYA CAFÉ AN STAND Ginza Pop-up shop

Running: Tues 4th June ー Sun 1st Sept 2019

Opening hours: 11:00 ー 19:00

No regular holidays

Ginza Sony Park Official Website: https://www.ginzasonypark.jp/

Espresso, Tapioca & Other Adult-Oriented Shaved Iced Flavours This Summer at Omotesando Hills

Eleven cafes and restaurants at Tokyo's shopping complex Omotesando Hills will serve various "adult-oriented" shaved ice desserts from June 14 to August 31. The limited run is a continuation of last year's adult flavoured shaved ices, but this year more establishments are climbing aboard.

Check out these 5 flavours that are a must-try this summer.

Frozen Milk Black Tapioca & Mango Shaved Ice: ¥1,404 (Tax Included) @ Kageyamarou (Floor 3F)

*Limited to 20 per day

Kageyamarou are whipping up a fluffy, Taiwan-style shaved ice seeped in the sweet taste of mango and topped with fresh mango pieces. Accompanying on the side are big chewy tapioca pearls as well as a mango purin.

Serving Time: 11:00-21:00 (Except 16:30-17:30) *Serving until all 20 orders have sold.

Chai-Style Shaved Ice w/ Homemade Dates, Dried Fruits & Rum: ¥1,080 (Tax Included) @ Cosme Kitchen Adaptation (Floor B2F)

This shaved ice is made in the image of chai tea. It contains agar of dates―a superfood―and vitamin C-packed berries making this a great choice for those looking to look and stay healthy. It contains alcohol but can be ordered non-alcoholic. For an additional ¥216 (Tax Included) it also comes with hot or iced tea.

Serving Time: 11:00-22:00 (Until 21:00 on Sundays)

Hokkaido Yamakawa Nouen's Yamakawa Wasabi & Watermelon Shaved Ice: ¥1,512 (Tax Included)

@ Yasaiyamei (Floor 3F) *Limited to 30 per day

Yasaiyamei and bringing back this delight again which was popular last year. Served in a real watermelon, this upgraded version is packed with sweet watermelon and Yamakawa Wasabi made by Yamakawa Nouen in Hokkaido for a fiery punch. It comes with an original blend herb tea served hot.

Serving Time: 15:00-22:00 (Except 16:00-17:00. Until 21:30 on Sundays) *Serving until all 30 orders have sold.

Hazelnut & Espresso Granita: ¥1,296 (Tax Included) @ Fratelli Paradiso (Floor 3F) *Limited to 15 per day / Contains alcohol

Sat on top of a dollop of ice cream is a rich and bitter espresso granita steeped in Frangelico hazelnut liqueur. This Italian-style shaved ice recreates the granita, a semi-frozen dessert with origins in Sicily.

Serving Time: 11:00-22:00 (Until 21:00 on Sundays)

 

Daisy Mandarin Shaved Ice: ¥1,728 (Tax Included) @ 37 Roast Beef (Floor 3F) *Limited to 20 per day / Contains alcohol

This citrus-packed shaved ice contains daisy mandarins, marmalade sauce and an orange liqueur for a refreshing and bitter mix. It's also topped with crunchy meringue made with coconut oil.

Serving Time: 11:00-22:00 (Except 16:30-17:30 on weekends and holidays)

If you're in Tokyo this summer, be sure to plan a trip to Omotesando Hills to try them.

Information

Adult-Oriented Shaved Ice

Running: June 14, 2019 – August 31, 2019 (Not Running August 26, 2019)

Omotesando Hills

Address: 4-12-10 Jingumae, Shibuya, Tokyo

Official Website: https://www.omotesandohills.com/

*Restaurants and cafes whose last orders are different on weekdays and Sundays will have the same last order days on weekdays on July 14 and August 18 and the same last order days on Sundays on July 15 and August 12.

Tokyo Stroll: Walking Through Akasaka Palace, a European-Style Splendor

Akasaka Palace―a building that has welcomed emperors, presidents and prime ministers across the world into its architectural wonders. While it is mainly used for official purposes, did you know that it also offers a public viewing, one that doesn't hinder on business affairs?

The palace is considered a national treasure of Japan. I paid a visit to this gorgeous edifice that looks just like a European-style palace. Photography is strictly forbidden when visiting, but I was able to receive special permission to cover the inner secrets of this exclusive wonder.

Akasaka Palace is open throughout the year. There is a daytime reception that lets you enter without having to book a spot in advance (though you'll have to book if you want to visit the Japanese Style Annex). Visitation is restricted when international state officials are present, so when planning your trip be sure to check the palace's schedule on the official website. Visitation through the daytime reception begins at the West Gate.

Originally built in 1909 as the Imperial Palace for the Crown Prince, the building is the only example of neo-Baroque architecture in Japan. It was built by Japanese imperial court architect Katayama Tōkuma. When planning the design for the building, he referenced various palaces across Europe which is why people liken it to Palace of Versailles in France.

Hagoromo no Ma – A reception hall for visitation welcomings

The first room you come to on the public viewing is "Hagoromo no Ma." It was originally called a ball room which is why it houses orchestra boxes. Aperitifs dance around the room for invitees who may be there for send-offs, dinner parties or even musical performances.

Overhead is a gorgeous chandelier which is made up of almost 7,000 separate parts, most of which is crystal. It is the biggest chandelier in the entire palace. The inner part of the mezzanine floor, which looks like a balcony, is used as an orchestra box when the room is used for orchestral concerts.

The intricate design of the chandelier includes masks inspired by a ball while the walls too are littered with relevant motifs such as instruments. The whole room is decorated in all things musical.

Asahi no Ma – The most high-class room of the palace

The next room you step into is "Asahi no Ma" which is used for courtesy calls of officials and important people as well as summit meetings. It is the most high-class room in all of Akasaka Palace and is where the state guests say their goodbyes to the Emperor and Empress. The room began reconstruction two years ago and reopened in April this year.

The room gets its name Asahi ("morning sun") from the painting of Aurora, the Roman Goddess of dawn, that overlooks the room.

It is said that in the Meiji Period, when the palace was built, people painted pictures of helmets to symbolize the army and boats to symbolize the navy as the country declared the political measure known as Fukoku kyōhei, which meant to "Enrich the Country, Strengthen the Armed Forces."

Shoumen Genkan/Large Hall – Welcoming guests of honour

The "Shoumen Genkan," or front entrance is where international guests of honour are welcomed. When visiting during public opening hours you don't enter from this entrance but you are allowed inside. The large hall, which is located up the stairs from the hall that continues through the entrance room, has a striking and vivid deep crimson carpet. Together with the eight towering marble pillars, this hall makes for an overwhelming viewing. The room directly opposite down the stairs is Asahi no Ma.

Sairan no Ma – Where treaties are signed

The next most high-class room from Asahi no Ma is "Sairan no Ma" which is primarily used for signing ceremonies of treaties. When Asahi no Ma was undergoing renovations, this room was used for informal talks carried out by the emperor and prime minister with foreign rulers.

The entire room takes on the Empire style which was popular during the rule of Napoleon I. Scattered throughout the room are gold leaf designs of armour, helmets, swords and so on.

Kacho no Ma – Dinner parties with guests of honour

Kacho no Ma is used for dinner banquets with important official from countries around the world. The room has a more relaxed feeling from the others due to its interior wooden design. It's also often used for press conferences so those who watch Japanese news may recognise it.

The room, with its mellow deep wooden design, houses 30 oval cloisonné medallions, depicting four seasons' flowers and birds. The ceiling art, too, depicts images of birds and wildlife killed by hunting.

It also has the heaviest chandelier in the palace inside which is a globular speaker.

Yushintei – Japanese-style hospitality in the Japanese Style Annex

The Yushintei is located in the Japanese Style Annex on the west side of Akasaka Palace. It was built in 1974. Akasaka Palace carries out events and receptions in a western style but the Yushintei welcomes international guests of honour with Japanese-style hospitality. Those who wish to enter must book in advance. The booking comes with a tour.

As you step through the entrance and into the inner garden through the passage, you will see moso bamboo. This area has a garden with shirakawa gravel and kibune stone from Kyoto.

In the main Japanese-style room where guests are served Japanese food one can observe the pond from the window. You might recognise it as the place where Prime Minster Shinzo Abe and President Donald Trump fed the fish.

The tea room comes with chairs for foreign visitors who are unable to sit in the traditional Japanese seiza position. Tea is prepared on the upper step which is inspired by Noh theatre.

Afternoon tea in the extraordinary front garden

20 afternoon tea sets are prepared each day to be enjoyed in the front garden of Akasaka Palace. These cannot be reserved in advance so be sure to arrive early if you'd like to order one. As you enjoy your afternoon tea while gazing around you are filled with a gorgeous feeling you can't experience anywhere else.

The general public viewing offers a chance to see numerous parts of the palace. We asked Rinko Murata, who's pictured in the photos on the viewing, for her thoughts.

"With the first step you take in a gorgeous space unfolds before you. Its grand design made me feel as if I had been summoned to the palace. It was like visiting a foreign country. When you look closely there are lots of decorations that symbolize Japan. It was a fresh experience where you can feel both the Japanese spirit and culture of another country. I feel moved that Japan has such a place as beautiful as this. You all need to visit too."

There is no requirement to book this viewing in advance, but during busy times (20+ people) those who do book online prior to visiting will be prioritized. Foreign visitors won't miss out on anything either as they can purchase a voice guide machine for ¥200. These guides come in Japanese, English, Chinese, French and Spanish. A visit to the Japanese Style Annex Yushintei however requires booking prior to your visit. When doing so you can choose between either a Japanese or English-speaking guide. In the case of a sudden official reception, all scheduled public viewings for that day are cancelled, so be sure to check the calendar on the official website before heading there.

Model:Rinko Murata

Writer:Sayoko Ishi

Photographer:Kayo Sekiguchi

Translation: Joshua Kitosi-Isanga

Information

Akasaka Palace

Address: 2-1-1 Motoakasaka, Minato Ward, Tokyo

Access: 7-minutes on foot from Yotsuya Station via JR and Tokyo Metro

Visiting Prices

Main Building & Garden: Adult ¥1,500 / University Student ¥1,000 / High & Junior High School Student ¥500 / Elementary School Student – Free

Japanese Style Annex, Main Building & Garden: Adult ¥2,000 / University Student ¥1,500 / High & Junior High School Student ¥700 / Not open for elementary school students

Japanese Style Annex & Garden: Adult ¥1,500 / University Student ¥1,000 / High & Junior High School Student / Not open for elementary school students ¥500

Garden: Adult ¥300 / University Student & Below – Free

*The above listed prices are the general prices. Prices may change during special openings.

Official Website: https://www.geihinkan.go.jp/en/akasaka/

TALENT PROFILE

Rinko Murata

Rinko Murata works in fashion and is active on radio and TV. Sales of her first style book were so successful that it required extra printing during its first week. She also has a rapidly growing following on her social media. As well as modelling at big fashion events, she has her own column online at "She magazine," and receives much attention for her work in the areas of culture and lifestyle.