Shiba Inu Double Wall Glasses Released by GOODGLAS
Shiba Inu lovers can embrace their obsession even more now by getting their hands on the new double wall glasses which were released last month by glass brand GOODGLAS.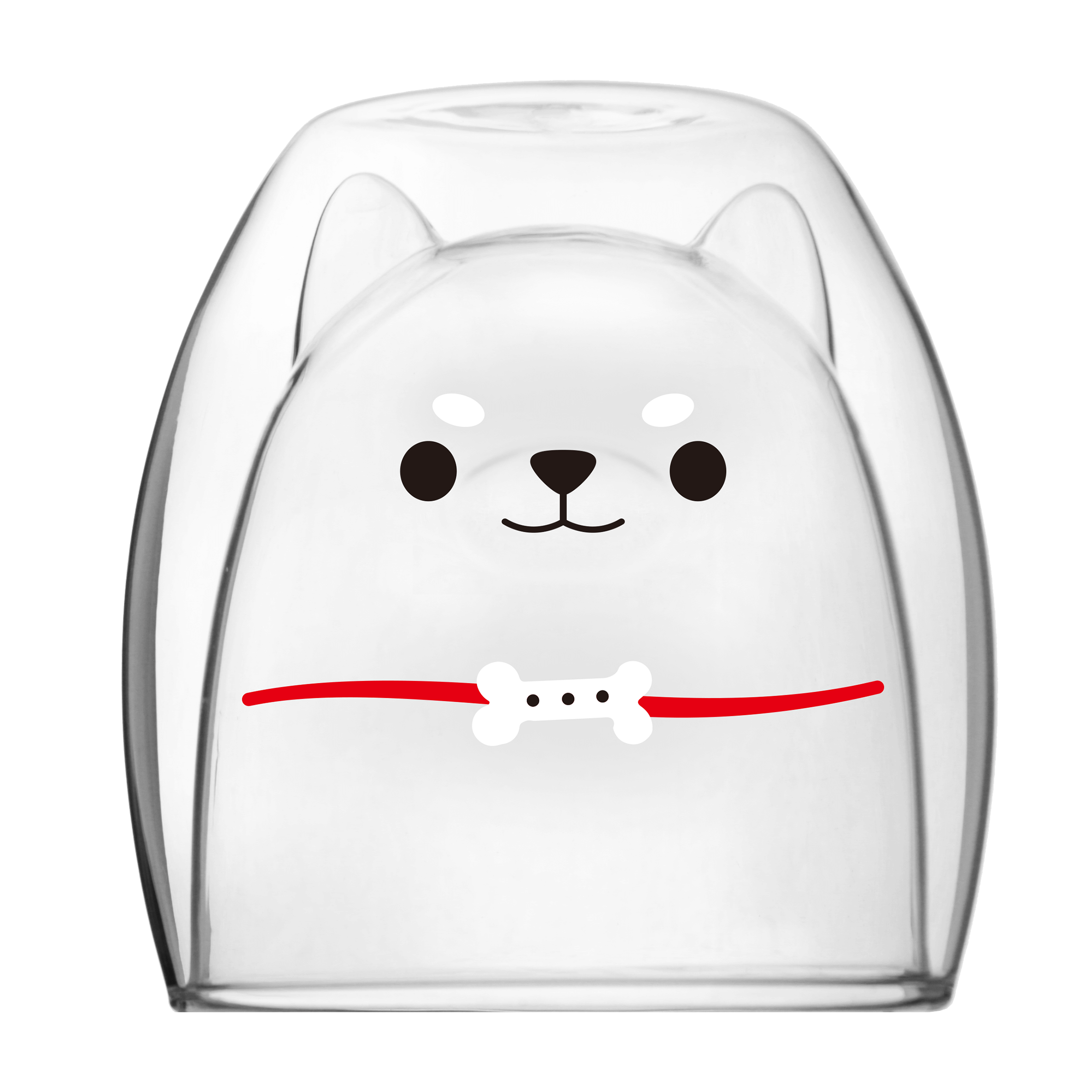 Your Shiba Inu comes in a choice of clear or brown, both of which sit snug inside the glass drinking vessels.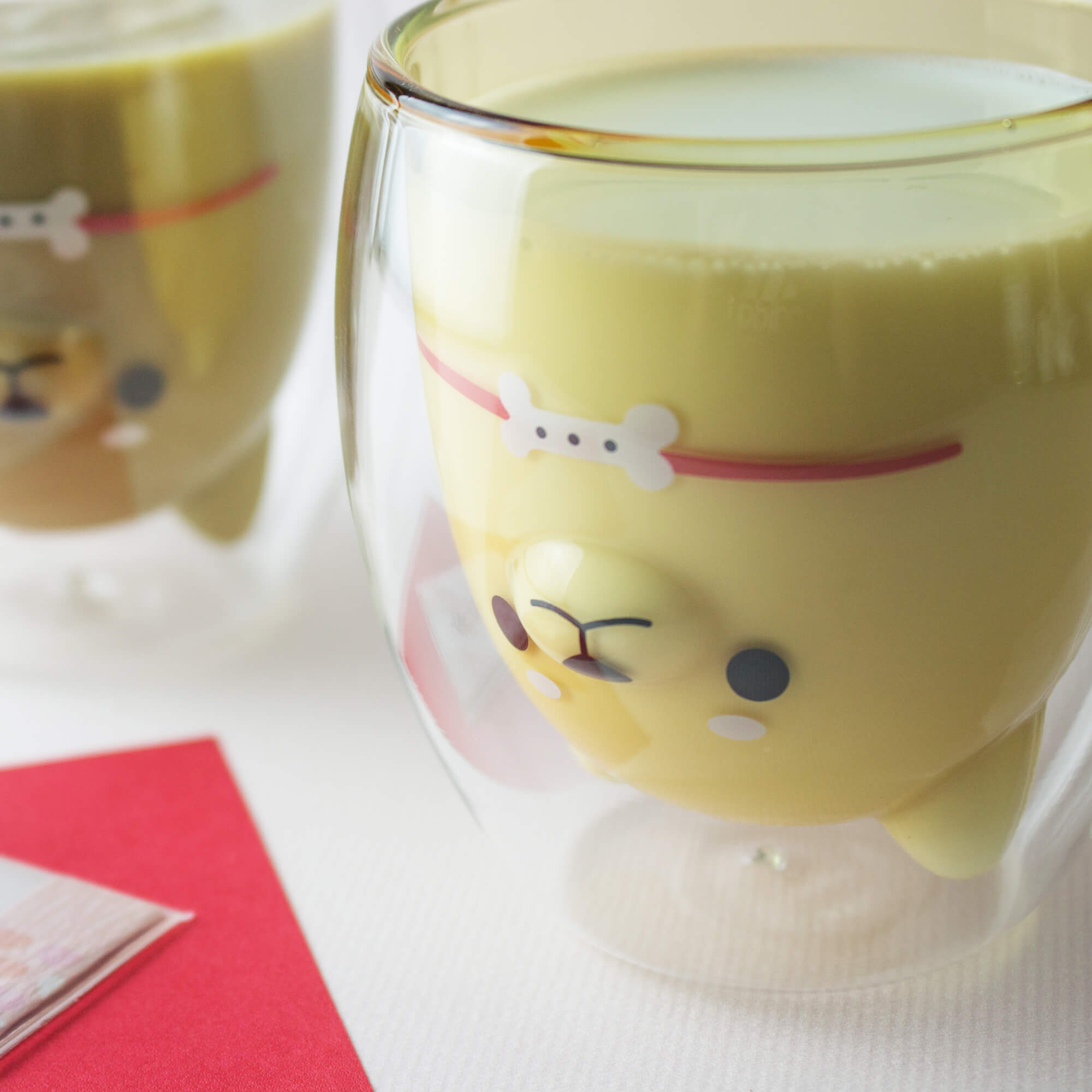 The clear version means you can customize the colour of your pup: pour in milk for a white Shiba or black coffee for a black Shiba. The brown glass means your cute glass will forever be a warm and adorable tea colour.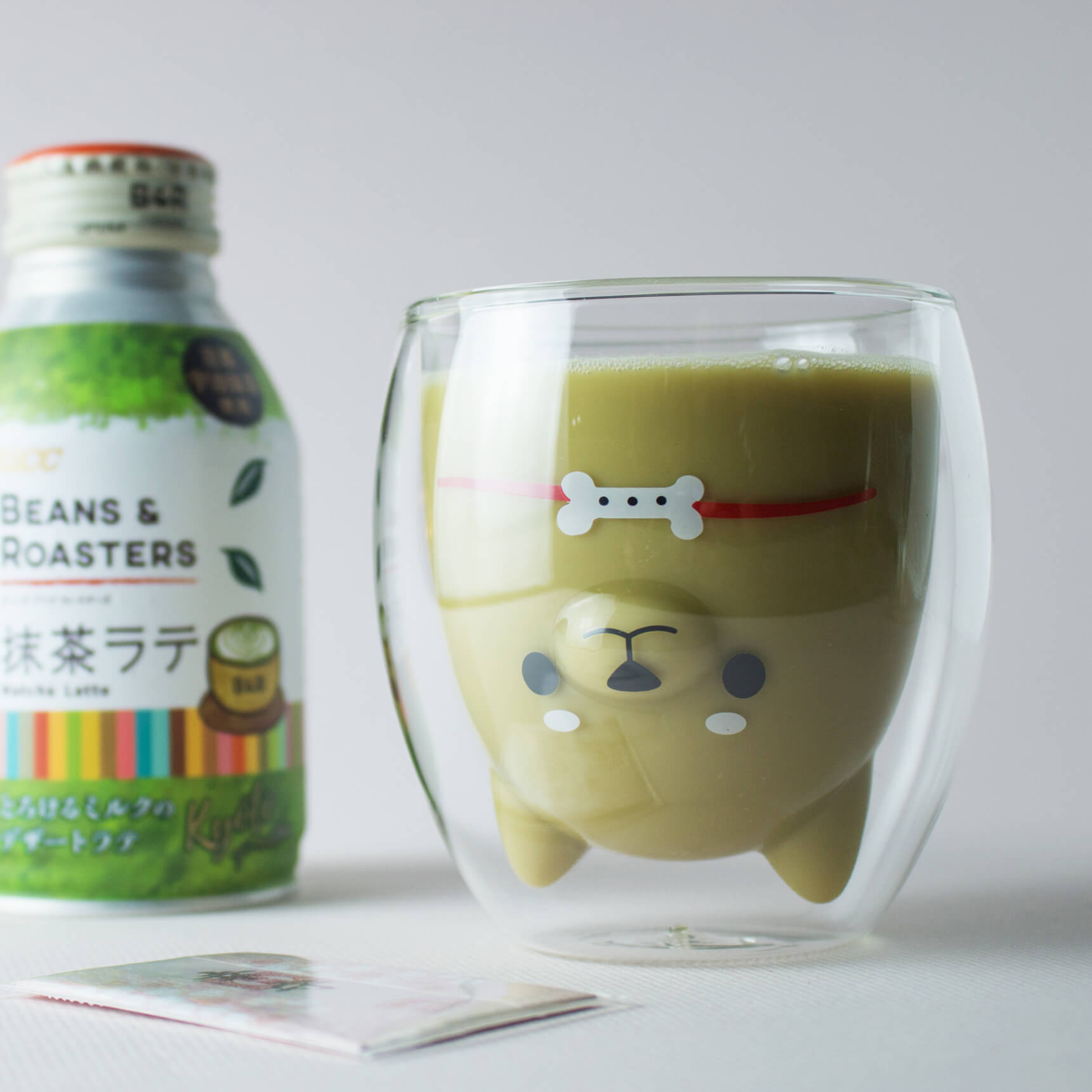 Glass products at GOODGLAS are all handmade and use the traditional glass blowing method. This means each and every glass is unique: your dog's back may be a little bigger than the rest, it may have a longer torso, bigger ears and eyes and so on. This makes your Shiba Inu glass yours and yours alone.
The glass used is heat-resisting meaning you can enjoy sipping both hot and cold drinks.
Information
Shiba Inu Double Wall Glasses
Released: Mid-January 2019
Price: ¥3,200 (Before Tax)
Product Page (Japanese): https://www.r-kj.com/blank-12
RELATED ENTRIES
Hatsune Miku Celebrates 15th Anniversary with Unique Edo Faceted Glass

To commemorate the 15th anniversary of Hatsune Miku, the PREMICO online store began selling beautiful faceted Edo Glass inspired by the virtual singer on August 17, 2022. Only 390 glasses will be available.

The custom-made blue-green glasses were inspired by the beloved virtual figure. Edo faceted glass is a traditional craft in Japan, and each is a unique work of art. Each piece is handmade by craftsmen at long-established workshops that are members of the Edo Kiriko Cooperate Association. 

Delivered in a special paulownia wood box, the Edo faceted glass comes with an acrylic display stand featuring a new illustration of Hatsune Miku by Iwato.

Don't miss this special Edo faceted glass only available for a limited time!

Art by 岩十 (c) Crypton Future Media, INC. www.piapro.net

Information

Hatsune Miku 15th Anniversary Edo Faceted Glass

Price: ¥39,000 (Tax Included)

Amount Available: 390

Release Date: August 17, 2022

Items will be shipped in early September 2022

Official Site: https://iei.jp/miku-kiriko/

Specialty Glass Store TSUCHI-YA Opens on Kappabashi Dougu Street in Asakusa

Tsuchiya Kaban is known around the world for its Japanese craftsmanship and handmade goods. The company has now opened TSUCHI-YA, a glassware specialty store! The shop opened on Asakusa's Kappabashi Dougu Street on August 18, 2022.

At TSUCHI-YA, visitors can purchase the works of over 35 glass artisans from 13 prefectures throughout Japan, all of whom are dedicated to the art of making beautiful things. Aiming to share the beauty of glass with customers, many pieces on display are perfect for daily use. 

In addition to unique handmade glassware, the collection also features faceted glassware, each incorporating advanced techniques to bring traditional designs into the modern age. 

The techniques used to create each piece of glass are also incredibly diverse. Along with faceted glass, visitors can find sandblasted glass, which uses sand to create intricate patterns, as well as blown glass.

Also keep an eye out for sustainable items such as Ryukyu glass, a traditional Okinawan craft made from recycled glass melted from used bottles, and coasters made from wood, leather and other scrap materials.

The interior design for the shop was done by the creative team that also handles Tsuchiya Kaban stores. The dark tones found on the first floor make the transparent glassware shine. The second floor is an upscale gallery with a white ceiling, walls, and floor, featuring colorful faceted glasses and accessories, as well as vases, art, and more.

TSUCHI-YA embodied Tsuchiya Kaban's passion for craftsmanship and will continue to share incredible handcrafted Japanese glassware. The company wants to bring Japanese politeness to the world.

Information

TSUCHI-YA Asakusa Kappabashi Main Store

Open: August 18, 2022

Address: 2-5-4 Nishiasakusa, Taito-ku, Tokyo

Hours: 10:00-17:00

Closed: Monday, Tuesday, New Years Holidays

Access: 7-minute walk from Tawaramachi Station (Exit 3) on Tokyo Metro Ginza Line /  6-minute walk from Asakusa Station (Exit B) on Tsukuba Express Line / 10-minute walk from Asakusa Station (Exit 3) on Ginza Line, etc.

Official Site: https://tsuchi-ya.jp/

Evangelion's Unit 1 Featured on Limited Edition Edo Faceted Glass at Tsutaya Books Daikanyama

The first Evangelion-themed Edo faceted glasses were released in November 2021, and Tsutaya Books Daikanyama will soon be selling limited quantities online! These items were previously only available to purchase locally.

Evangelion Unit 1 Edo Faceted Glass: ¥64,900 (Tax Included)


The Evangelion Unit 1 Edo Faceted Glass was designed along with a traditional pattern inspired by chrysanthemums, which symbolize longevity in Japanese culture. While the standard colors of faceted glass are red and blue, the gold and purple colors used in this unique item are extremely difficult to create, with only a few factories capable of producing them.

The glassware is designed and cut by Kosho Nemoto at Nemoto Glass, which has produced the finest Edo faceted glass in Tokyo for three generations. The webpage below also explains how these glasses are produced.

The product is scheduled to be released in late June 2022 and is currently available for pre-order. The amount available is extremely limited, so be sure to order as soon as possible if you'd like to add one of these valuable glasses to your collection.

Animal and Character Glassware Brand Goodglas Reappears at Keisei Department Store in Mito, Ibaraki

If you love adorable animal-inspired glassware, head to Keisei Department Store in Mito, Ibaraki from June 8 until June 14, 2022! Goodglas Japan will be selling a selection of over 30 unique pieces during this brief period.

The MyStraws collection has been incredibly popular to those more environmentally concious. Rather than use plastic straws, why not grab one of these glass straws decorated with an adorable penguin, sea otter, or polar bear? These straws come with a carrying case and a special cleaning brush.

Goodglas / MyStraw Glass – Penguin

Goodglas / MyStraw Glass – Penguin, Sea Otter, Polar Bear

Straw, Case, Brush (3-piece set)

Goodglas – Shiba

Goodglas – Rabbit Mug

These glasses are handmade by skilled artisans and are sure to make anyone smile!

Information

Goodglas @ Keisei Department Store in Mito, Ibaraki

Address: 1-6-1 Izumicho, Mito, Ibaraki

Available: June 8 – June 14, 2022
Location: 1F Special Venue
Official Site: https://www.r-kj.com/

Watch out for counterfeit products!

Goodglas items are not available on Amazon, Yahoo! Shopping, or Rakuten.
Similar products are being sold using stolen images of Goodglas products. Please be aware that these products are fake.
Find authorized Goodglas dealers on the official Goodglas Japan website. 


Baccarat Crystal Commissions YOSHIKI to Design Piece for 180th Anniversary

X JAPAN leader YOSHIKI was one of eleven designers chosen to submit an original design for Baccarat, commemorating the 180th anniversary of the crystal manufacturer's Harcourt glass. The work was unveiled at Paris Fashion Week in Fall 2021. 

Baccarat is a manufacturer of fine crystal founded in 1764 in the Lorraine region of France. The company's iconic Harcourt glass features a hexagonal base with three-button feet and is known as a timeless and iconic symbol of the brand.

This year marks the 180th anniversary of the glass, which was first created during the time of Louis Philippe I. It's hard to believe that these pieces have been on the tables of royalty for almost two centuries!

YOSHIKIMONO, the kimono brand created by YOSHIKI, has been featured at Tokyo Fashion Week multiple times. In 2020, his works were shown at the Victoria and Albert Museum in the UK, along with the Tokyo National Museum.

Known for his blend of rock and classical music, YOSHIKI continues to express his individuality in both his sound and fashion taste. From the front, the glass looks to be on fire, while from the top, there is a sense that a poisonous flower is taking bloom. The work is a one-of-a-kind blend of east and west and was a new challenge for the performer.

Comment from YOSHIKI

"I am honored to have been chosen as a designer for the 180th anniversary of Baccarat's Harcourt glass. I'd like everyone to also keep an eye out for some new music coming soon. Thank you to all of the fans who continue supporting me in everything I do."

Tottori Prefecture's White Rabbit of Inaba Wins Top Prize in Japan's Indie Souvenir Contest

From July 29 to August 11, over 320,000 people from around Japan voted for their favorite lesser-known local souvenir. Sponsored by Japanese e-commerce site Mercari, the contest highlighted 47 unique goods from around the country, one for each prefecture. The winners have been announced, and the White Rabbit of Inaba from Tottori Prefecture has won first place, receiving more than 60,000 votes.

A music video-style web commercial featuring the winning product is now being produced to support the shop and particular region of Tottori. The music will be performed by electro-pop group Frasco.

In Japan, the rabbit is known for bringing good fortune, and has been a beloved symbol since ancient times.  The white rabbit in particular, featured in the local Izumo myth 'The White Rabbit of Inaba,' plays a major role in connecting the characters Onamuchi-no-kami and Princess Yakami. In 1968, the famous confectionery 'White Rabbit of Inaba' was created in the hopes of bringing good luck to those visiting the area.

Much like how an indie music group has a small group of hardcore fans but may not be well-known outside of small circles, these indie souvenirs are popular with locals, but may not be known to those outside the community. On the official website, fans can see their favorite treats displayed on what looks like album covers as an homage to this fitting comparison.

On social media, there was incredible support for the project from all kinds of people: those who made the souvenirs in the first place, those who love their local area, and those who were seeing these treats for the first time and dying to try them.

Which of the 47 souvenirs would you be most happy to receive?

Disney's Mickey & Friends Teams Up With Tokyo's Souvenir Sweet Tokyo Banana

Disney SWEETS COLLECTION by Tokyo Banana, a joint confectionery shop between GRAPESTONE and Tokyo Banana, released its new Mickey & Friends collection on Thursday.

Tokyo Banana Mickey & Friends Collection | ¥1,300 (Tax Included)

Mickey, Minnie, Donald, Daisy, Goofy, and Pluto join hands in a heart-warming new collection of Tokyo Banana, a cream-filled sponge cake and the official souvenir sweet of Tokyo's official souvenir sweet: Tokyo Banana.

 

Mickey & Friends arrive in all the colours of the rainbow

The colourful packaging features the Disney group of best friends including Mickey, who loves his friends, his girlfriend Minnie, the anger-prone Donald, stylish Daisy, silly Goofy, and trusty Pluto.

Six cute patterns decorate the sponge cakes

There are six super cute Mickey & Friends designs you could get in your Tokyo Banana, and each one is random. They are filled with chocolate banana-flavoured custard cream.

Collect all the postcards

All boxes of these treats come with two of eight possible postcard designs which you can use for sending to someone or even as room decoration.

 © Disney

Pokémon x Tokyo Banana Expands Across Japan

The Pokémon Tokyo Banana confection series launched its first two products that it ever released at Yume Town, Yume City, LEC, and Yume Mart branches in the South-west most part of Honshu, Shikoku, and Kyushu on May 14.

Pikachu Tokyo Banana (Banana Flavour) | Includes 2 | ¥292 (Tax Included)

Eevee Tokyo Banana (Caramel) | Includes 2 | ¥292 (Tax Included)

Heart-shaped tail ends

Six different packaging designs each for Pikachu and Eevee

Tokyo Banana are popular cream-filled cakes and are the official souvenir sweet of Tokyo. The Pokémon series turns these fluffy treats into cute confections for you to enjoy with your favourite Pokémon during snack time.

Pikachu was the first to enter the Pokémon Tokyo Banana series who was turned into a banana custard cream-filled sponge cake. The second was Eevee with the fluffy sponge a delicious caramel macchiato flavour and filled with sweet banana custard cream

The confections are both branded with adorable heart-shaped tails, and each comes with one of six possible packaging designs.

©2021 Pokémon. ©1995-2021 Nintendo/Creatures Inc./GAME FREAK inc.
ポケットモンスター・ポケモン・Pokémonは任天堂・クリーチャーズ・ゲームフリークの登録商標です。

Matcha and Latte Cookies and Drinks Released by Yojiya

Kyoto makeup brand Yojiya is now selling its own collection of snacks and drinks which it released via its website last week.

Yojiya Matcha Sandwich Cookies | ¥1,400 (Tax Included)

Yojiya Cafe Latte Chocolate Cookies | ¥1,350 (Tax Included)

Yojiya Matcha Milk | ¥950 (Tax Included)

Yojiya's snack line-up is made with the idea of being able to enjoy high-quality food products at home. Their collection includes crunchy matcha and cafe latte cookies along with matcha milk, the latter of which is made with famous Uji matcha from Uji, Kyoto. Perfect for a tea/coffee break or as a souvenir.


Sablé Shortbread Cookie Shop Sablé MICHELLE Opens First Tokyo Branch in Ikebukuro

Sablé MICHELLE opened its first Tokyo branch inside Seibu Ikebukuro last Friday to serve up their cute and colourful baked treats for the people of Japan's capital.

Voyage Sablé New York

Voyage Sablé Netherlands

Voyage Sablé Hawaii

Voyage Sablé Tokyo

Voyage Sablé Gift (Contains 3)

Voyage Sablé Air Male (Box of 6)

Cake Sablé Tin (Small Size)

Cake Sablé Bag Type (Contains 2)

Fleur Sandwich Sablé (Contains 4)

Fleur Sandwich Sablé Bag Type (Contains 2)

Experience Okinawa From Tokyo Station to Shin-Osaka Station at Tokai Kiosk's Fair

Tokai Kiosk Company has announced a Kyushu and Okinawa themed fair which will run at all branches of Tokai Kiosk from Tokyo Station to Shin-Osaka Station starting on March 2. Customers will be able to enjoy a range of local foods and products from Kyushu and Okinawa.

Kyushu Okinawa Fair Poster

A Look at Some of the Available Products

Salted Shiroi Tabekko Doubutsu

Sugar Butter Sand Tree – Amaou Strawberry Butter

Okinawa Bireley's Ishigaki Island Pineapple

Sausage & Egg Yuzu Kosho Sandwich

This is just a peek of what will be available to try from Kyushu and Okinawa this spring. If you're travelling in Japan this March, then don't miss out.

Information

Kyushu Okinawa Fair

Japanese Event Title: 旅行気分で「うまい!」を楽しもう!九州・沖縄フェア

Running: March 2, 2021 – March 22, 2021

Where: Bellmart Kiosks, Grand Kiosks, Gift Kiosks, and Kiosks from Tokyo Station to Shin-Osaka Station

Official Website: https://www.kiosk.co.jp

Aromatic Kamakura Raw Chocolate Brand to Open New Branch in Nagoya

MAISON CACAO, the company behind the aromatic raw chocolate brand of the same name, will open a store on floor B1F of JR Nagoya Takashimaya on March 3, 2021. It will be the brand's first permanent shop in Japan's Tokai region.

The company held a special Valentine's event from late January to Valentine's Day where MAISON CACAO made the second most sales. They also enjoyed other sold out products, and showcased some exclusive indulgences like the gold leaf-adorned "Aroma Raw Chocolate ARMOUR" and "Aroma Raw Chocolate STRAWBERRY" as well as the all-new "Cacao Butterland."

The Nagoya Line-Up

Aroma Raw Chocolate AMOUR | ¥6,000 (Before Tax)

Exclusive to this new Nagoya branch of MAISON CACAO, these "AMOUR" chocolates are all handmade using techniques that have been passed down through the company. The dark chocolates are wrapped in luxurious gold leaf and have a fruity, sweet, and bitter combination. One box contains a generous serving of 16.

Cacao Butterland | ¥2,000 (Before Tax)

MAISON CACAO uses cacao beans from Columbia to bake its menu. These gooey treats are made with cacao butter and chocolate caramel with a double layering of dark and white chocolate. A rich and filling serving of six comes in a box.

 

Aroma Raw Chocolate STRAWBERRY | ¥2,200 (Before Tax)

Also a Nagoya-exclusive, these strawberry variants are made with intensely sweet JApanese amaou strawberries white combine with the fragrance cacao butter and white chocolate for a refreshing taste. You get 16 in a single box.

But Wait, There's More…

Raw Chocolate Butter Cake | ¥3,500

A cake made with velvety chocolate butter cream packed with roasted nuts, raisins, and caramel chips.

Rich Raw Chocolate Tart STRAWBERRY | ¥2,000

Yet another exclusive to Nagoya, these crunchy tarts are lathered in amaou strawberry chocolate and filled with runny and fruity amaou strawberry cream. A box comes with three included.

Other Popular Goodies Available While Supplies Last

Aroma Raw Chocolate MAISON (Grape) | ¥2,400 (Before Tax)

Babka | ¥2100

Raw Gateau Chocolate | ¥2500 (Before Tax) 

Information

MAISON CACAO

Grand Opening: March 3, 2021

Location: JR Nagoya Takashimaya Floor B1F

Address: 1-1-4 Meieki, Nakamura-ku, Nagoya-shi, Aichi

Opening Hours: 10:00-20:00

MAISON CACAO Official Website: https://maisoncacao.com/