Poster Teases New 'Ring' Film 'Sadako' Releasing May 24
A new poster has been unveiled teasing the next entry to the Ring film franchise. Titled Sadako, the movie will screen in Japanese cinemas on May 24, 2019.
The original Ring film was released in Japan in 1998 and was directed by Hideo Nakata. It is an adaptation of Koji Suzuki's horror novel of the same name about a cursed video that when watched kills the viewer seven days after watching.
The film kindled a J-horror boom when it was released. The antagonist of the film, Sadako Yamamura, has gone on to become the most famous ghost in Japan with the image of her crawling out of the TV with her white one piece and long black hair.
Now, 20 years on, with the times and shape of horror changing, the next entry to the franchise Sadako is set to hit theatres on May 24.
The poster displays the words "撮るな" (Toru na, "Don't take a photo of me") and just below it, a mysterious well with long black hair draped over it. What could those words mean?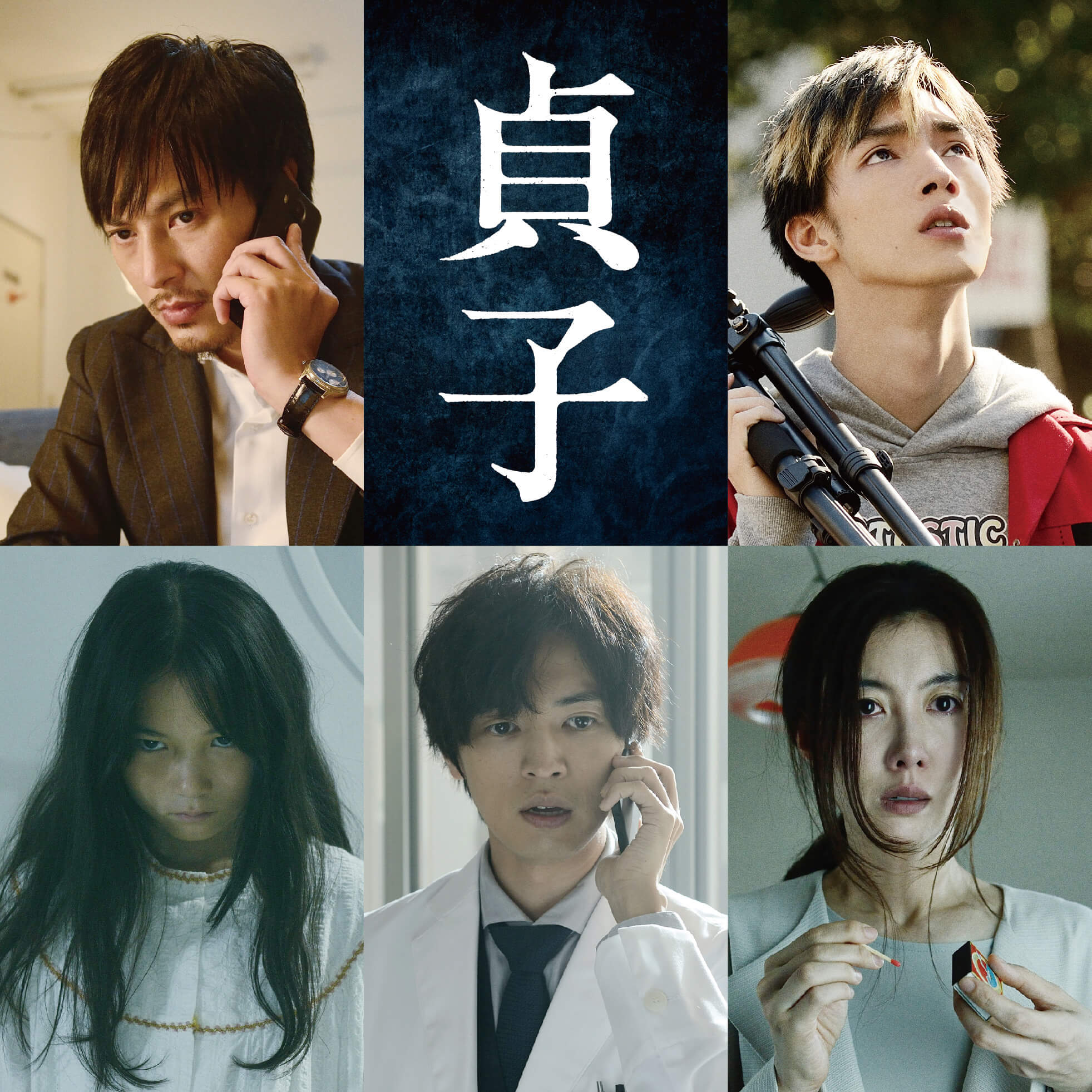 The film will star Elaiza Ikeda as the main character Mayu Akigawa, a psychology counselor who gets involved in an incident with Yusuke Ishida, played by Takashi Tsukamoto, who will try to fix it. Hiroya Shimizu will play the part of Mayu's younger brother Kazuma Akigawa who becomes a YouTuber to try and awaken Sadako's curse. Himeka Himejima will play Jinko, a mysterious girl who lost her memory and is taken in at the hospital Mayu works at. Renn Kiriyama will play Mayu's colleague Minori Fujii.
A giant advertising poster for the film will be put up under Shinjuku Station and Hankyu Umeda Station on February 18. Something very surprising will happen if you take a photo of it with your phone with flash turned on.
Information
Sadako
Release Date: February 24, 2019
Official Website: sadako-movie.jp
©2019 "Sadako" Production Committee
RECOMMENDED ENTRIES
A new trailer for the recently-announced upcoming next entry to the Ring film franchise Sadako has been released.

The original Ring film was released in Japan in 1998 and was directed by Hideo Nakata. It is an adaptation of Koji Suzuki's horror novel of the same name about a cursed video that when watched kills the viewer seven days after watching.

The film kindled a J-horror boom when it was released. The antagonist of the film, Sadako Yamamura, has gone on to become the most famous ghost in Japan with the image of her crawling out of the TV with her white one piece and long black hair.

The new trailer features the protagonist Mayu Akigawa (played by Elaiza Ikeda), a psychology counselor, watching her young brother Kazuma Akigawa's (Hiroya Shimizu) video on his YouTube channel where he enters the room of a multi-unit apartment which burned from a fire. In the video, she notices a mysterious figure cloaked in a white robe with long black hair standing behind him…

The rest of the trailer features clips of the cursed tape backed by a new arrangement of the song feels like 'HEAVEN', a song that was used in the original Ring film.

Sadako is crawling through Japanese cinema screens on May 24, 2019. It will star Elaiza Ikeda as the main character Mayu Akigawa, a psychology counselor who gets involved in an incident with Yusuke Ishida, played by Takashi Tsukamoto, who will try to fix it. Hiroya Shimizu will play the part of Mayu's younger brother Kazuma Akigawa who becomes a YouTuber to try and awaken Sadako's curse. Himeka Himejima will play Jinko, a mysterious girl who lost her memory and is taken in at the hospital Mayu works at. Renn Kiriyama will play Mayu's colleague Minori Fujii.

Information

Sadako

Release Date: February 24, 2019

Official Website: sadako-movie.jp

©2019 "Sadako" Production Committee
RELATED ENTRIES
New 90-Second Trailer, Key Visual Released for DEEMO: Memorial Keys

DEEMO: Memorial Keys is scheduled to release in select locations nationwide on February 25, 2022, and a new key visual and 90-second trailer filled with brand-new footage just dropped!

 

The key visual was created by Mebachi, a popular illustrator known for creating the character designs for both DEEMO and the ending animation of Love Live! Nijigasaki High School Idol Club.

Against the backdrop of the castle where Deemo lives, a spiral staircase made of piano keys leads guests to a mysterious world. Alice, the main heroine, and Deemo, the masked girl, along with other characters are seen gazing up at the sky. Cherry blossom petals and light pour down from above in this emotional key visual that perfectly encapsulates the story's world.

DEEMO tells the story of a girl who falls from the sky. She has no memories and finds herself traversing a strange castle. The sound of piano rings out, and the girl must discover the truth of who she is, and where she finds herself.

DEEMO: Memorial Keys Trailer

Based on the popular DEEMO mobile game, many famous tracks from the title will appear in the movie, so fans shouldn't miss it!

ⓒRayark Inc./「DEEMO THE MOVIE」製作委員会

Boat Race Tokoname in Aichi Prefecture to Screen Popular Films at Drive-in Theater

The Boat Race track at BOATRACE Tokonome will be home to a 3-day Drive-in Theater event on November 19, 20, and 21. The vast west parking lot will welcome guests to enjoy three films from the safety and privacy of their vehicles. In past years, the Hamanako, Tokuyama, Naruto, and Mikuni locations have participated. Now, it's Tokoname's turn!

Selected Films

La La Land (with subtitles) – November 19, 2021

© 2017 Summit Entertainment, LLC. All Rights Reserved.

The Secret Life of Pets 2 (dubbed) – November 20, 2021

© 2019 Universal Studios. All Rights Reserved.

A Whisker Away – November 21, 2021

© 2020「泣きたい私は猫をかぶる」製作委員会

This lineup of films can be enjoyed by families, lovers, and friends. The final film, A Whisker Away, is a coming-of-age fantasy set in the city of Tokoname. Visitors can enjoy these films on one of the largest air screens in Japan, at 722 inches. Don't miss some additional boat race content that even beginners can enjoy!

Information

BOATRACE de DRIVE-IN THEATER in BOATRACE Tokoname

Dates: November 19, 20, 21 – Doors open at 18:00, film starts at 19:00

Address: BOATRACE Tokoname West Parking Lot (4-111 Shinkaicho, Tokoname-shi, Aichi)

Official Site: https://boatrace-driveintheater.com

Japanese Art Director Collaborates With Marc Jacobs To Promote New Line

The Japanese art director Hideyuki Tanaka has directed a special movie to promote the 2nd season of Marc Jacob's new line "Heaven by Marc Jacobs" as a contributor of this season.

ROBOT GIRL BABY TEE ¥14,300 (tax included) / ROBOT GIRL PILLOW ¥12,100 (tax included)

Special Movie:https://www.marcjacobs.jp/contents/heaven.php

The original graphic robot, Heaven is pop and cute, yet her poisonous ambience with Chinese character "Heaven" on her forehead is iconic. Heaven's motto is to protect Double-headed Teddy. To celebrate the collaboration, Marc Jacobs launches a compact baby T-shirt decorated with a playful three-dimensional patchwork and a pillow cushion featuring Heaven with scribbles as a print. Don't miss out the exclusive items and special movie of Heaven by Marc Jacobs.

My Film Recommendation: Pulled Into the Story by Minami Hamabe's Character in Let Me Eat Your Pancreas

ASOBINEXT is a new project launched by event management and talent agency ASOBISYSTEM, which is known for managing artists like Kyary Pamyu Pamyu. The project aims to create next generation icons who will promote their unique personalities and outlooks to the world using social media and in turn bring about new forms of culture.

As part of ASOBINEXT, MOSHI MOSHI NIPPON will be publishing content from each talent that is tied to ASOBINEXT in the form of their favourite and recommended things. Today, we are joined by ASOBINEXT's Haruna Tamura, an actor and YouTuber, whose film recommendation in this edition is the live-action adaptation of Let Me Eat Your Pancreas.




Synopsis

The story is centred on two individuals who, at the start of their relationship had never really spoken about anything in particular… initially. "Me," the male protagonist in the film, comes across a diary in a hospital waiting room and discovers it belongs to his classmate Sakura Yamauchi. He learns in the diary that she has a pancreatic illness.

映画「君の膵臓をたべたい」(7/28公開)の公式Twitterアカウントです✨
映画の最新情報をお届けします😊フォロー・RTをお願いします🙇#キミスイ #君の膵臓をたべたい #7月28日公開 #浜辺美波 #北村匠海 #北川景子 #小栗旬 #映画 pic.twitter.com/L3aWLoRomu

— 映画「キミスイ」公式 (@kimisui_movie) March 23, 2017

\映画『#キミスイ』公開カウントダウン企画第3弾/
公開まであと1ヶ月となる明日28日(水)に「#キミスイみたい」のハッシュタグをつけて、映画への期待コメントをツイートして下さい💕今回は、抽選で10名様に映画『キミスイ』ブックカバーをプレゼントしちゃいます‼続く⬇ pic.twitter.com/CHoXxj7IUT

— 映画「キミスイ」公式 (@kimisui_movie) June 27, 2017

Sakura is a very popular girl in Me's class, and he never thought she would be suffering from such a fatal illness. She had kept it a secret, with only the people in her family knowing about it. And so begins a bittersweet love story between the plain and simple Me and Sakura, his complete opposite who is the popular one of the class.

\映画『#キミスイ』公開カウントダウン企画スタート‼/
ただ今から~21時🕘までの間に「#キミスイ楽しみ」のハッシュタグをつけて、映画への期待コメントをツイートして下さい‼抽選で10名様に映画プレスをプレゼント💕皆さまお気軽にご参加ください😊#キミスイ #7月28日公開 pic.twitter.com/y5mLcviWUC

— 映画「キミスイ」公式 (@kimisui_movie) May 28, 2017

Cast 

There are different cast members in Let Me Eat Your Pancreas for playing both the present and past selves of the characters.

The characters of the past, 12 years ago, are played by the following: Minami Hamabe as Sakura Yamauchi, Takumi Kitamura as Me/Haruki Shiga, Karen Otomo as Kyoko, and Yuma Yamoto as Gamu-kun.

This film marked the first time Minami and Takumi had starred in film together, and it was a huge success amongst viewers who shed tears at the relationship between the ill-stricken girl, and the boy who found her diary that details her experiences of living with said illness.

Playing the characters of the present is: Shun Oguri as Haruki Shiga, Keiko Kitagawa as Kyoko, and Yusuke Kamiji as Gamu-kun. Comments from viewers who have watched the film often pointed towards how Shun and Yusuke gave authentic performances of Haruki and Gamu-kun grown-up together, and how they Keiko Kitagawa's dress was spot on. I was drawn in by how they all knew each other at school.

\レポートアップしました😆/
「#君の膵臓をたべたい」初日舞台挨レポートをアップしました🌻https://t.co/LD3gZP5kRh#キミスイ #君の膵臓をたべたい #大ヒット公開中 #浜辺美波 #北村匠海 #北川景子 #小栗旬 #月川翔 pic.twitter.com/fWXasWDZxa

— 映画「キミスイ」公式 (@kimisui_movie) August 1, 2017

My Favourite Part

The highlight of the film for me which I want to point out to everyone is Minami Hamabe's portrayal of Sakura Yamauchi. She purposely puts energy into her performance, and that really left an impression on me. The world of the movie and the real world are two completely different things. Of course, this character doesn't really exist, but when I watched the performance I felt I understood her. There was a real affinity there. As the story progresses, so too does the illness grow more serious, so what I want is for people to pay attention to her facial expressions, her demeanour, and such, as that happens.

\映画『#キミスイ』公開カウントダウン企画実施中‼/
本日21時🕘まで実施中!「#キミスイ楽しみ」のハッシュタグをつけて、映画への期待コメントをツイートして下さい😆映画「キミスイ」を知らないーという方はこちらから予告をどうぞ🎵⇒https://t.co/utJI3lLlJG pic.twitter.com/zixCSjyTW8

— 映画「キミスイ」公式 (@kimisui_movie) May 28, 2017

Wrapping Up

I first watched this film when I was a 3rd year high school student. Since the film is set in the same school year, the story had an even greater impact on me. I was able to learn the bittersweet-ness of romance as well as the preciousness of life. To this day, I think it remains my favourite film.

I was captured by the array of emotions that Minami Hamabe portrays in particular. There are a lot of parts that I can relate to from being a student to becoming an adult. It's a very easy story to get behind, so if you're reading this, I'd love it if you checked it out.

Minami Hamabe and Takumi Kitamura are also starring in the film Omoi, Omoware, Furi, Furare which is showing now too. I want to go and see it for myself to see how they have both grown.

Haruna Tamura

Actor and YouTuber. He has played major roles in drama series and films and has over 1 million subscribers on his YouTube channel. He is working towards appearing at Fun Fest. He's skilled at baseball and his hobbies include watching movies and playing games.

My Film Recommendation | 5 Nostalgic Japanese Movies

ASOBINEXT is a new project launched by event management and talent agency ASOBISYSTEM, which is known for managing artists like Kyary Pamyu Pamyu. The project aims to create next generation icons who will promote their unique personalities and outlooks to the world using social media and in turn bring about new forms of culture.

As part of ASOBINEXT, MOSHI MOSHI NIPPON will be publishing content from each talent that is tied to ASOBINEXT in the form of their favourite and recommended things. Today, we take a look at 5 recommended nostalgic Japanese films from ASOBINEXT's Mirai who makes sure to watch at least one film a week.

Our Little Sister

©2015 吉田秋生・小学館/フジテレビジョン 小学館 東宝 ギャガ

・Film Summary
The film follows three sisters: Sachi, Yoshino, and Chika who all live in the house of their grandparents in Kamakura where they all grew up together. One day, they receive news of the death of their father. At his funeral, they meet their 14-year-old half-sister Suzu for the first time, whose mother is already dead. She had been living with their father and her stepmom after he remarried. When the eldest daughter Sachi looks at Suzu as the sisters are saying goodbye to her, she invites Suzu to go and live with them in Asakusa. Suzu agrees to go, and thus begins the sisters' journey together to deepen their relationship with Suzu. Its a very 'Japanese' film in many ways, and has a nostalgic Asakusa feel to it from the scenery and how people interact with one another.

・Why I Chose This Film
The story really gripped my heart. It's heartwarming, sad, and has a kind of nostalgia I can't quite put my finger on which makes me want to go back home. I love Asakusa, the setting of the movie, and go there every year to have fun with my family. We're also four siblings, brothers and sisters, so this film felt more relatable to me as I watched it. If you're someone who feels like they want to return to their hometown, or see someone you treasure, or want to feel something Japanese, then I recommend giving this film a go!

My Neighbor Totoro


・Film Summary
In the early summer, Satsuki and her younger sister Mei move into the countryside with their father to be closer to their mother who is hospitalised. They meet a mysterious creature who Mei gives the name "Totoro," a being which cannot be seen by adults. Satsuki and Mei get whisked into a fantastical world as we see them grow.

・Why I Chose This Film
I've loved it since I was a kid. It's one of Ghibli's films I've always watched. The film is set to be set in 1952 during the Showa Period. I was born in the Heisei Period so I wasn't even born yet when the film was released. Even so, this is a film that continues to receive love, so much so that it wouldn't be an exaggeration to say that it's known to all in Japan, and all have seen it. I believe there are still lots of kids who are watching Totoro even now. This film is an emotion that continues to live in our hearts as a memory, one that's like a dream we had when we were young. I want the people of the world to watch this regardless of their age or gender!

Always: Sunset on Third Street

・Film Summary
Mutsuko Hoshino arrives in Tokyo from Aomori Prefecture to begin her employment at the auto repair shop Suzuki Auto. Captivated by the prospect of living and working in the sparkling city of Tokyo, Mutsuku is disappointed to find that Suzuki Auto is actually a rundown shop in Tokyo's lower districts. Despite this, she goes into her job with will-power and positivity, and finds herself becoming a member of the Suzuki family. There is also the struggling writer Ryunosuke Chagawa, who accepts the custody of Junnosuke from Hiromi. Junnosuke is the orphaned offspring of the previous tenant of the building where Hiromi opens a bar. All of the cast members convey love, courage, and warmth in this story about being human.

・Why I Chose This Film
The moment I saw this film, it felt like I had been transported back in time to 1926, even though I was born in the Heisei Period and not the Showa Period. Despite that, it still fills me with a sense of nostalgia, and it makes me well up with a feeling of courage. The film is set in a time where smartphones, PCs, and TVs aren't a thing yet, so it really made me realise the importance of our connection to others. I want to recommend this film to anyone who wants to know about old time Japan, or is looking for a film with heart!

Kimi ni Todoke

©2010映画「君に届け」製作委員会 ©椎名軽穂 / 集英社

・Film Summary
Sawako is avoided by her classmates in elementary school because of her appearance which leads them to name-call her "Sadako," the main character from the film The Ring. They also call her a zashiki-warashi, a child spirit. But her father teachers her that a zashiki-warashi is a spirit that actually makes people happy. This makes her happy, since her motto is to "do one good thing a day." When she becomes a high school stduent, she meets a certain boy, which marks the start of this cute and pure love story.

・Why I Chose This Film
This is my favourite of Japan's love stories. It makes you feel that pure, butterfly stomach kind of youthful love. The music and the backgrounds in the film serve to add another layer to their relationship too. The film makes you want to cheer the two of them on from the shadows as they come to face complicated emotions they have never felt before. Everyone should check this out, regardless of age or gender, if they're wanting a heart-throb story or feel like returning to their youthful days!

Korede iinoda! Eiga Akatsuka Fujio

・Film Summary
This film covers the life of manga artist Fujio Akatsuka—known for such popular series as Tensai Bakabon—and his 35 year relationship with his editor Toshiki Takei. You get to learn about the unique life of the manga artist, who has been called a genius.

・Why I Chose This Film
This comedy film is set in the 1970s and shows how the popular weekly manga magazine Weekly Shonen Sunday came about, a magazine which it wouldn't be an exaggeration to call the start of Japanese manga. Of course, if you love Japanese manga, you should watch this, but I want all of the people of the world who are interested in the history of Japanese anime to see it!

Mirai

A 19-year-old affiliated with ASOBINEXT and known for her trademark black bob hair. Her hobby is watching movies—she watches one a week. Her goal for the future is to become an idol that stands out from the crowd and can work not just in Japan but around the world. She wants to work in many areas and endeavours to become a person that people look up to.

Lorenzo Ferro and Yutaro Discuss the True Crime Film 'El Angel' | MMN Interview

The 2018 Argentine-Spanish true crime film El Angel is set to hit theatres in Japan this year on August 16.

The movie is inspired by the real-life Argentine serial killer Carlos Robledo Puch. It was screened at the 2018 Cannes Film Festival and was chosen for the Best Foreign Language Film at the 91st Academy Awards in the Argentine category. The film caught public attention and has enjoyed great success, and that's in huge part thanks to Argentina actor Lorenzo Ferro, a newcomer who has made his acting debut with his role as Puch. He plays the character naturally and effortlessly, capturing the seemingly "pure" looks of Puch coupled with his evil intent, a killer who had free reigns to do whatever he needed to do to achieve his goal. The 60s-70s fashion that Ferro dons in the film is also a highlight worthy of note.

MOSHI MOSHI NIPPON spoke to Ferro who came to Japan to promote the film, and Yutaro, who is the same age as Ferro, and is a model that has recently become very busy in the acting world. We questioned them about them about the film, the character role, and fashion.

*Interview translated from Japanese.

──What are your thoughts after having seen El Angel, Yutaro?

Yutaro: This was actually my first time watching an Argentine movie. The first thing that piqued my interest was the unique sound of the language. With the story, when I heard that it was about a serial killer I thought it would be a pretty graphic portrayal, but it wasn't. Even people who aren't good with graphic and shocking kinds of films would be able to watch this.

──That kind of reasoning and moral compass [which the film depicts] makes you feel kind of uneasy, doesn't it?

Yutaro: Obviously the things that the protagonist Carlos does is against the law and morally wicked, but he himself doesn't believe any little thing he does is bad. He moves on instinct which in his mind is somehow acceptable, and that's dangerous. Was it hard for you to create the character, Lorenzo?

 

Lorenzo: It really was tough. I hadn't played a character until then, so the first thing I had to learn was just being in front of a camera. Playing the role came after. I had to become "friends" with the movie and "friends" with the camera. Those were the first things I needed to do to fulfill my commitment.

The whole shoot took around a month and a half, but prep time was half a year. During that time I practised playing piano and mastered riding a bike. It was a lot of work, but when I finally saw the completed movie, I felt it was definitely worth all the effort.

Yutaro: When you're playing someone who is far from anything like yourself, prep time is really important, isn't it? You have to gather material on the role and really use your imagination. I also make sure to properly communicate with the director before shoots. I ask about the film's theme and intent. If our perceptions don't match then it's not going to hold up on screen.

Lorenzo: It's definitely important to respect the director and communicate with them effectively. When we were filming, I wanted to make sure I didn't forget to see the director as a friend. For instance, if the hierarchal relationship is overly strict and the director is the kind of person to look down on you and order you around, then you can't build trust. I also think the best kind of relationship is when you can give your own opinion. Saying to them like, "That was no good, was it?" [laughs] "Why do I gotta do the same thing 40 times!?" You should be frank and express your doubts.

Yutaro: Speaking of that, it's important to have trust with your fellow cast members too. I believe that even if you're filming together, if you can't build that trust, that subtle distance between you will be conveyed [in the scene]. You yourself have got to try and converse with them in a positive manner. Go out for a meal together before a shoot, talk together about your roles.

──You live your days laboriously, Yutaro, including as an actor. What does a time look like for you when things get particularly tough?

Yutaro: I've recently been doing a lot of shoots for multiple films at the same time. When that happens I find it very important to maintain retention so that I don't forget my roles. In that sense, I also find that it's important to look at how you spend your time outside of shoots when you're working an acting job.

Lorenzo: Oh, yeah! Having spare time during shoots is a curse as an actor [laughs] Even if you fire yourself up―preparations are done, you've done your warmups, and you say, "Right, time to shoot!"―you have to start from zero again if you have time until the next shoot. That happens quite a lot.

 

──So you're demanded to have self-discipline too. El Angel is set in 1970s Buenos Aires. The fashion and interior designs seen in the film really stood out.

Yutaro: For me personally the women's clothes left an impression on me, particularly the one piece that Carlos's mother wears. The clothes that Carlos wears in each scene too. They're plain and simple but cool. I liked the leather jacket he wore when he went on a double date with his pal Ramón.

Lorenzo: Wow, you really took in at all the little details. The influence for Carlos and Ramón was drawn heavily from James Dean and Marlon Brando who were both popular actors at the time.

Yutaro: Oh, really?

Lorenzo: Like smoking cigarettes and wearing a leather jacket. We naturally had an amazing stylist who prepared our outfits for us. We were both also conscious of people like James Dean and Marlon Brando when we played Carlos and Ramón.

──What kind of clothes do you like, Lorenzo?

Lorenzo: I usually wear the kind of thing I have on now. I have a lot of rough-looking clothes. I really like fashion, my wardrobe is packed [laughs] The more clothes you have the harder it is to decide what to wear, so I really want to just wear the same t-shirt, pants and shoes all the time [laughs].

Yutaro: I looked at your Instagram, you wear t-shirts with Japanese games and anime characters on them, don't you? You have a Super Mario one on today, and I saw a Pokémon one on your Instagram. I like how you venture to wear t-shirts of games that were popular a while back now.

Lorenzo: Really? Thanks, that makes me happy. The overalls you have on now are really cute, but I think that's because it's something that would suit you. If I wore something like that I'd probably look like a clown [laughs].

Yutaro: Do you have a criteria when picking out a character t-shirt?

Lorenzo: Well, I try not to wear t-shirts of franchises I don't like, or games I haven't played yet, or of bands I've never listened to before [laughs]. I'm wearing a Mario t-shirt today but there's still much I don't know about Japanese games or culture. I'm interested in many different cultures of many different countries, so I want to know more about Japan.

Yutaro: In that case, let's go shopping together in Harajuku next time!

Writer: Takanori Kuroda

Photographer: MURA

Models: Yutaro, Lorenzo Ferro

Translator: Joshua Kitosi-Isanga

©2018 CAPITAL INTELECTUAL S.A / UNDERGROUND PRODUCCIONES / EL DESEO

Information

El Angel

Release Date: August 16, 2019 (Japan)

Cinemas: Shibuya CINE QUINTO, Human Trust Cinema Yurakucho, Shinjuku Musashino-kan, and elsewhere across Japan

Director: Luis Ortega

Producers: Pedro Almodóvar, Agustin Almodóvar (Wild Tales, 2014) 

Distributor: Gaga Corporation

Running Time: 115 Minutes

Japanese Subtitles: Rie Harada

Rating: R15

Official Website: https://gaga.ne.jp/eiennibokunomono

©2018 CAPITAL INTELECTUAL S.A / UNDERGROUND PRODUCCIONES / EL DESEO

TALENT PROFILE

Yutaro

Yutaro was born in Hiroshima on June 3rd 1998. His modeling career has earned him lots of attention as a fashion icon of the new generation. The famous model also works as a "charisma" shop assistant. Yutaro has gained his reputation as a "mysterious and handsome guy" from his appearance on Japanese variety shows. His debut was made on the show "Gyoretsu no Dekiru Horitsu Sodanjo" and has since then appeared on numerous different TV shows. He challenged himself to appear on stage for the very first time in March this year and is gaining popularity by the day for his diverse work.

Toshio Suzuki & Studio Ghibli Exhibition Bound For Nagasaki This Summer

The second run of the Toshio Suzuki & Studio Ghibli Exhibition is set to take place at Huis Ten Bosch in Nagasaki from July 13 to September 23. The event is focused on longtime Studio Ghibli producer Toshio Suzuki and centres on specific "words" he wishes to convey through this work.

The exhibition had its first run in Tokyo back in April this year. We covered that event in detail so be sure to give it a read.

The enormous 3-meter tall Yubaba & Zeniba centrepiece will return at the Nagasaki exhibition. Visitors can draw omikuji fortunes from the display which have Suzuki's keywords written on them along with his explanation of them. You can take these home with you―a perfect addition for your Studio Ghibli collection!

An extremely special merchandise shop will also open at the site with exclusive items and products on sale and decor and decorations that will have you feeling you have stepped right into an enchanting world woven by Studio Ghibli.

Fan: ¥702 (Tax Included)

Get your hands on an official Spirited Away fan to cool yourself down at the event this summer. On one side is an illustration of Yubaba and on the other some powerful words from Suzuki.

Tote Bag: ¥1,620 (Tax Included)

Express your love for Studio Ghibli everyday with this tote bag featuring the same illustration of Yubaba―which is the main visual for the exhibition―on the side. It's big enough to be worn on your shoulder making it a convenient day-to-day item.

Tea-Towel: ¥1,296 (Tax Included)

This beautiful tea towel is made in collaboration with dyed goods company Chikusen who have been around since the Edo period. It has a traditional indigo blue colour and is made from high quality material. A perfect gift and souvenir for any fan of Studio Ghibli.

We can't forget the themed food menu either. You'll find it on the first floor of Huis Ten Bosch at the Tea Salon.

Bath House Dessert: ¥850 (Tax Included)

A fitting dessert for any guest of the Spirited Away bath house, look forward to a bamboo charcoal-black chocolate-sprayed vanilla ice cream, colourful sugar candy and a cookie. It's also served with iced corn tea.

Toast For Adventure Lovers: ¥650 (Tax Included)

Served with a glass of iced corn tea is a delicious egg-topped slice of toasted baked in the hotel bakery. Like you see in anime series, it makes you want to grab it, shove it between your teeth and run outside on an adventure.

Any fans of Studio Ghibli's work aren't going to want to miss out on this very special event. If you're in Japan this summer be sure you get to go.

©️TS ©️Studio Ghibli

Information

Toshio Suzuki & Studio Ghibli Exhibition

Running: July 13, 2019 – September 23, 2019

Location: Huis Ten Bosch Art Museum, Huis Ten Bosch (1-1 Huis Ten Bosch Machi, Sasebo, Nagasaki Prefecture)

Time: 9:00-21:00 *Depending on day – check official website for details

Prices

*Free for those who hold any of Huis Ten Bosch's passport tickets including the 1-Day Passport, Moonlight 4 Passport, After 5 Passport, VIP Premiere Passport, and Yearly Passport

*For those who hold a Sansaku (Walking) ticket: Adults ¥800, Children ¥700, Toddlers & Preschoolers ¥500

*For those who hold a Harbour Zone-only ticket: Adults ¥1,600, Children ¥1,400, Toddlers & Preschoolers ¥1,000

(Harbour Zone Entry Price: Adults & Children ¥1,000, Children & Preschoolers ¥500)

Huis Ten Bosch Official Website: https://www.huistenbosch.co.jp/

Tokyo Ghoul S Live-Action Film Shown & Cast Give Q&A at Japan Expo in France

The sequel to the live-action film Tokyo Ghoul, entitled Tokyo Ghoul S, will be released on July 19, 2019. The first film dropped in 29 countries around the world in July 2017 and went on to become a huge hit. The sequel features a whole new staff team with returning cast members.

Tokyo Ghoul S was shown at the 20th Japan Expo event in Paris, France on July 7, the first pre-release screening since its premiere in Tokyo. Several cast members including Masataka Kubota (Ken Kaneki), Shota Matsuda (Shū Tsukiyama) and Maika Yamamoto (Touka Kirishima) as well as the film producer Tomohiro Nagae appeared at the event for a Q&A session with fans.

The French fans welcomed the staff on stage with a round of applause as Kubota and Matsuda greeted them with a "Bonjour!" They got straight into the Q&A, with Kubota, who plays the half-ghoul Kaneki, explaining to the crowd, "All of you eat meat and vegetables, but ghouls are only able to eat people."

He continues, "People go mad when it's them who are to be eaten. But I think that's part of the appeal of this movie."

The producer Nagae elaborated on the film's deep theme: "One thing about this film is how universal its theme is. No matter where you go in the world, it's mutual. Humans and ghouls experience much drama throughout the franchise, but this also applies to those close to you. When you're watching the film, try thinking what would happen if you yourself became a ghoul."

When asked about their favourite characters in the films, Kubota answered Juzo Suzuya, Matsuda answered Kaneki, and Yamamoto said her own character Touka.

Matusda also earned huge cheers from the crowd with his Tsukiyama-like answer, saying: "In this film Tsukiyama says for the first time since meeting Kaneki that he wants to eat him, so now I can't think of anything else but him."

When asked what fans should look forward to in this film, Kubota simply said "Shota Matsuda!" Matsuda followed this up saying, "I believe this is a romance film between Tsukiyama and Kaneki. Look forward to that aspect of it too."

©Sui Ishida / Shueisha   ©2019 "Tokyo Ghoul S" Production Committee

Information

Tokyo Ghoul S

Based On: Tokyo Ghoul (Young Jump Comics, Shueisha) by Sui Ishida

Directors:Hiramaki Kazuhiko / Takuya Kawasaki

Screenwriter: Chūji Mikasano

Distributed by: Shochiku

Release Date: July 19, 2019 (Japan)

Official Website: http://tokyoghoul.jp/

YouTubers Mizutamari Bond Make Guest Appearance in 'Sadako' Film

The original Ring film was released in Japan in 1998 and was directed by Hideo Nakata. It is an adaptation of Koji Suzuki's horror novel of the same name about a cursed video that when watched kills the viewer seven days after watching. It went on to become Japan's No. 1 horror film. The film franchise is set to receive a sequel entitled in Sadako which is set to premiere in Japan on May 24, 2019.

The film stars Hiroya Shimizu who plays the role of a video creator. He spreads Sadako's curse after posting a certain video on a video streaming website.

It has been revealed that hugely popular Japanese YouTubers Mizutamari Bond will make an appearance in the film.

Mizutamari Bond are a comedy duo on YouTube consisting of Kanta and Tommy. They first began posting videos in 2015 and have since gone on to garner almost 4 million subscribers. They produce a variety of different videos daily, from pranks to experiments to exploring urban legends. Their fried rice prank video which was posted in January has clocked 9.5 million views and even featured on TIME's website.

Kanta and Tommy will play themselves in Sadako. While they are watching content from another creator, they will discover something strange in the video. We will get to see the spread of Sadako's curse across the video streaming platform.

Both Kanta and Tommy gave comments on being involved with the film. Kanta said: "I am extremely happy to have the opportunity to be involved with such a historical film as this. I shuddered when I first saw the cursed tape as a child. Sadako finely traumatised me. I'm happy that Nakata is bringing Sadako to modern society by changing it from a tape to an online video. It's because we're so familiar them that makes it scary, and if you love in Japan, it's scary because of the way Japanese houses are laid out and how Japanese-style rooms are. Sadako can come in many forms and is scary in whatever time she appears. This is a really fantastic film."

Tommy commented: "I never thought a day would come where I would appear in a national horror movie like Sadako. I was also really happy that it came when it did as the subject matter is what I do as my job. I definitely want all the kids of the younger generation who are using the net to watch this film. It's really scary, but in one viewing I also think it's a fantastic film."

The film's director Hideo Nakata also spoke about having Kanta and Tommy involved. He said: "The scene where both of them appear went unbelievably smoothly, as expected of such big YouTubers. They were lively in front of the camera. Their ability to talk so casually [in front of it] is their forte. We shot on location, so the middle school kids on their way back from cram school spotted them. The setting is that they are watching a―street-style?―type of video which we made by learning from watching others. They praised us enthusiastically for out efforts and said 'With this you'll be able to hit a million views!' [laughs] We were overjoyed to hear that. There's also a part where a shot from the cursed tape appears on their smartphone…

©2019 Sadako Production Committee

Japan's Most Famous Horror Figure Sadako Features in QUEEN BEE's 'Seisen' Music Video

It has been two years since rock band QUEEN BEE released an album. Their brand new album Ju ("Ten") was just released on Wednesday 22nd May. Their song Seisen ("Holy War"), which is included on the new album, will be used as the film's main theme song for the upcoming horror film Sadako.

Along with the release of Seisen, the official music video has also gone public. The wildest thing: the scary ghost of Sadako even takes part in the music video!

Sadako x QUEEN BEE – "Seisen" Collaboration Music Video


The film Sadako is the sequel to the world-hit 1998 Japanese film Ring, which is an adaptation of Koji Suzuki's horror novel of the same name about a cursed video that when watched kills the viewer seven days after watching. With Elaiza Ikeda playing the role of the heroine and Hideo Nakata as the film's director, this latest horror film was created by the hands of an original team. The film is set to premiere in Japan on 24th May.

The music video was directed by Sayaka Nakane, who also directed the music videos for QUEEN BEE's HALF, Hypnotize and FIRE. As the film's main antagonist, Sadako makes a strong appearance in the music video. Witnessing the terrifying Sadako in a music video is something you just have to see! The song Seisen is now available for early digital download and streaming across major digital music platforms.

The new album Ju is the sequel to QUEEN BEE's previous album Q which was praised as a masterpiece. The new album consists of 10 songs, including the album version of the band's biggest singles such as FIRE; the opening theme for anime Dororo; and HALF, the ending theme for anime Tokyo Ghoul:re, both of which were hits on streaming services. Other big hits on the album include Hypnotize for which Limited Pressing Edition copies of the single sold out immediately. And of course, Sadako's main theme song Seisen is also on the album.

QUEEN BEE is currently on their 2019 Japan tour QUEEN BEE Tour 2019 "Ju" -Kaen-.

© 2019 Sadako Production Committee

New Trailer Released For 'Sadako' Film Featuring Theme Song 'Seisen' by QUEEN BEE

The original Ring film was released in Japan in 1998 and was directed by Hideo Nakata. It is an adaptation of Koji Suzuki's horror novel of the same name about a cursed video that when watched kills the viewer seven days after watching. It went on to become Japan's No. 1 horror film. The film franchise is set to receive a sequel entitled in Sadako which is set to premiere in Japan on May 24, 2019.

QUEEN BEE will perform the film's main theme song Seisen ("Holy War") which you can hear in the latest trailer.

In the trailer, we see the fear-filled protagonist Mayu (played by Elaiza Ikeda) sitting on a bed, contrasted with another scene of her where her desperate eyes are full of rage. There's also a mysterious scene of a small child with mysterious eyes.

Hideo Nakata explained how Sadako maintains that J-horror atmosphere while keeping in line with the "entertaining fear factor" of today's movies. He also noted that the film contains strong human drama elements as expressed through love as a blood connection. Nakata praised QUEEN BEE's song Seisen as being the perfect match for the film as they were able to capture and portray the movie's themes. He admitted to being in tears after seeing the band perform live.

Elaiza Ikeda's passionate performance of Mayu combined with the beautiful collaboration between Seisen and the movie are just a couple of reasons why you should check the trailer out.

©2019 Sadako Production Committee /A KADOKAWA film.

Two news trailer for the latest entry to the Ring film franchise Sadako have been released.

QUEEN BEE will

release

a

cover

of 

feels like HEAVEN

, the theme of the original 1998 film and considered synonymous with Sadako. The song contains a lyric that embedded fear in the hearts of Japanese people when the original movie was released: 

Kitto kuru

 ("I'm on my way"). Hear a snippet of the song in the new "I'm On My Way" trailer.

"Seriously Scary Sadako" Trailer

In the "Seriously Scary Sadako" trailer, we see Sadako emerging from the deep dark well once again. The merciless and frightening ghost is set to imbue fear once again.

The original Ring film was released in Japan in 1998 and was directed by Hideo Nakata. It is an adaptation of Koji Suzuki's horror novel of the same name about a cursed video that when watched kills the viewer seven days after watching.

Sadako will premiere on May 24, 2019 in Japan.

©2019 "Sadako" Production Committee / Publisher: KADOKAWA

Information

Sadako

Release Date: May 24, 2019

Official Website: sadako-movie.jp