Our lists of character cafés opening in Japan continue as we approach March.
Character cafés are an exciting experience in Japan which sees a café collaborate with well-known anime series, game series and various franchises by decorating the café interior with designs and illustrations based on them and meals and drinks inspired by them.
Before continuing this article be sure to check out our February 2019 list of characters cafes as some are still running.
Jin Akanishi & Gudetama Collaborative Café (Permanent Café)
Japanese musician and singer-songwriter Jin Akanishi and popular Sanrio character Gudetama opened a collaborative cafe on January 4 in the Sangenjaya area of Tokyo. There are lots of fun dishes to enjoy such as the "Jin & Gudetama's Sleeping-In Omurice" and "Mango Jin-kun's Treat Parfait," as well as a selection of exclusive merchandise. Reservations are very crowded right now so be sure to book ASAP!
Full Details: https://www.moshimoshi-nippon.jp/167180
Pop Team Epic & Sanrio Collaboration Cafe (February 7 – April 14)
Internationally beloved anime series Pop Team Epic has joined hands with the Sanrio cast to open a limited time themed cafe at Dining Park Ikebukuro which is located on the 8th floor of Seibu Ikebukro. Enjoy themed meals such as the "Badtz-Maru VS Popuko Noodles" and "Popuko & Pipimi's Hello Kitty Burger Set" as well as desserts and drinks which are also inspired by both franchises. Of course, there's plenty of cute original merch to grab too♡
Full Details: https://www.moshimoshi-nippon.jp/167253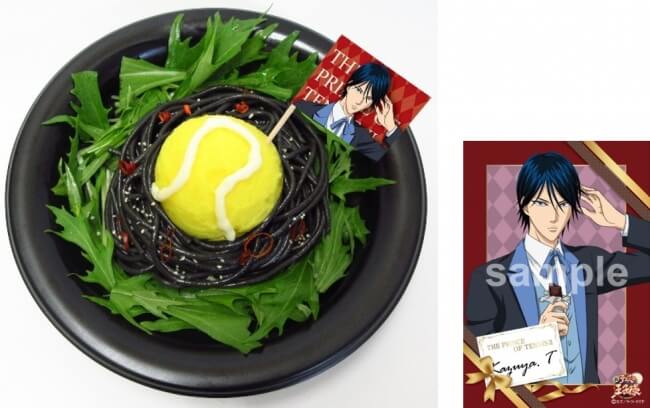 The Prince of Tennis x Namja Town (March 1 – April 14)
The theme park Namja Town is set to hold an event in collaboration with the anime series The New Prince of Tennis. As well as tasty themed food and desserts, there will also be a limited time birthday menu to celebrate the birthdays of the characters Shūsuke Fuji and Kuranosuke Shiraishi. A free illustration will be given to each item bought on this menu. There will even be mini games so everyone from kids to adults can have a fun time.
Full Details: https://www.moshimoshi-nippon.jp/174696
BT21 Café (March 2 – April 21)
Four branches of the BT21 Café are set to open in Tokyo, Osaka, Nagoya and Hokkaido. The BT21 Café is based on the BT21 character brand, a collaboration between South Korean boy band BTS and LINE FRIENDS. To celebrate 1 year since arriving in Japan the cafés will be decorated with 1 year anniversary art. Fans can get their hands on exclusive limited edition merchandise, character themed toast, pancakes and more. The cafés are reservation-only and tables are available on a first-come, first-served basis. Reservations opened on February 15.
Full Details: https://www.moshimoshi-nippon.jp/171283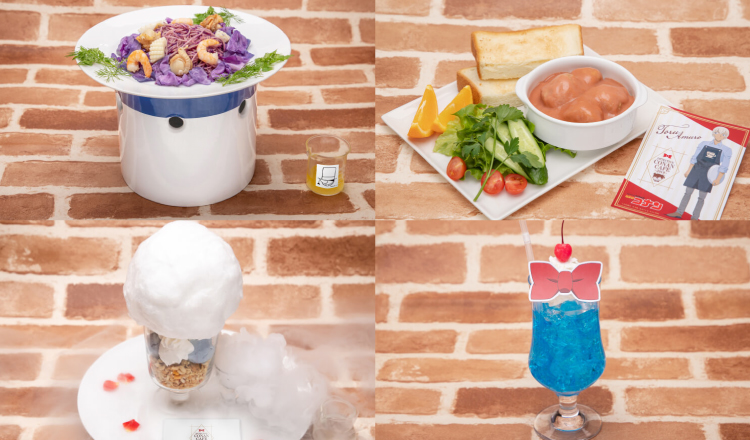 Detective Conan Café (March 26 – June 2)
To celebrate the release of Detective Conan: The Fist of Blue Sapphire coming on April 12, 2019, a string of themed cafés are set to open in Tokyo, Osaka, Hokkaido, Sendai, Saitama, Chiba, Nagoya, Hiroshima and Fukuoka. "Party" is the theme of this year's café which will be inspired by Singapore, the setting of the film. Tuck into "Kaito Kid's Illusion Pasta" served in a white top hat, sip on "Conan Edogawa's Necktie Cream Soda" and more. The menu is an absolute must for fans of the series!
Full Details: https://www.moshimoshi-nippon.jp/ja/170838
There are many collaborations to look forward to this spring break. Which café do you want to dine at most next month?