Hi, everyone! I'm Banako from MOSHI MOSHI FRIENDS.
I'm currently working in Ginza. Until I worked there I saw Ginza as a posh, sophisticated part of the city, but it's actually home to a lot of different long-standing and old fashioned cafés.
Today, I introduce you to one of them: Café Bridge, known for its melon pancakes.
It's located on floor 1F of NISHIGINZA which connects directly to exists C7 and C5 of Ginza Station's Tokyo Metro Line section. It's about a three-minute walk from the Ginza Exit via the JR Yurakucho Line area. You'll catch sight of the café's sign immediately as you walk through floor B1F.
The bright and colourful food samples lining the café window give it a Showa vibe. Each and every one of them is crafted down to the finest of details. They look cute as they glisten with the lighting against the glass♡
Already at the entrance window is a great spot for photos! The excitement begins here.
The café sells a variety of pancakes besides melon, as well as other food and drinks too. I pondered on the long list for a short while but caught myself―today is melon pancakes! They cost ¥1,000. I got them with my favourite melon soda too which is priced at ¥800.
Behold!
So big! It's even bigger than I had imagined, and its round and fluffy shape has it looking just like a melon.
Here's what it looks like inside.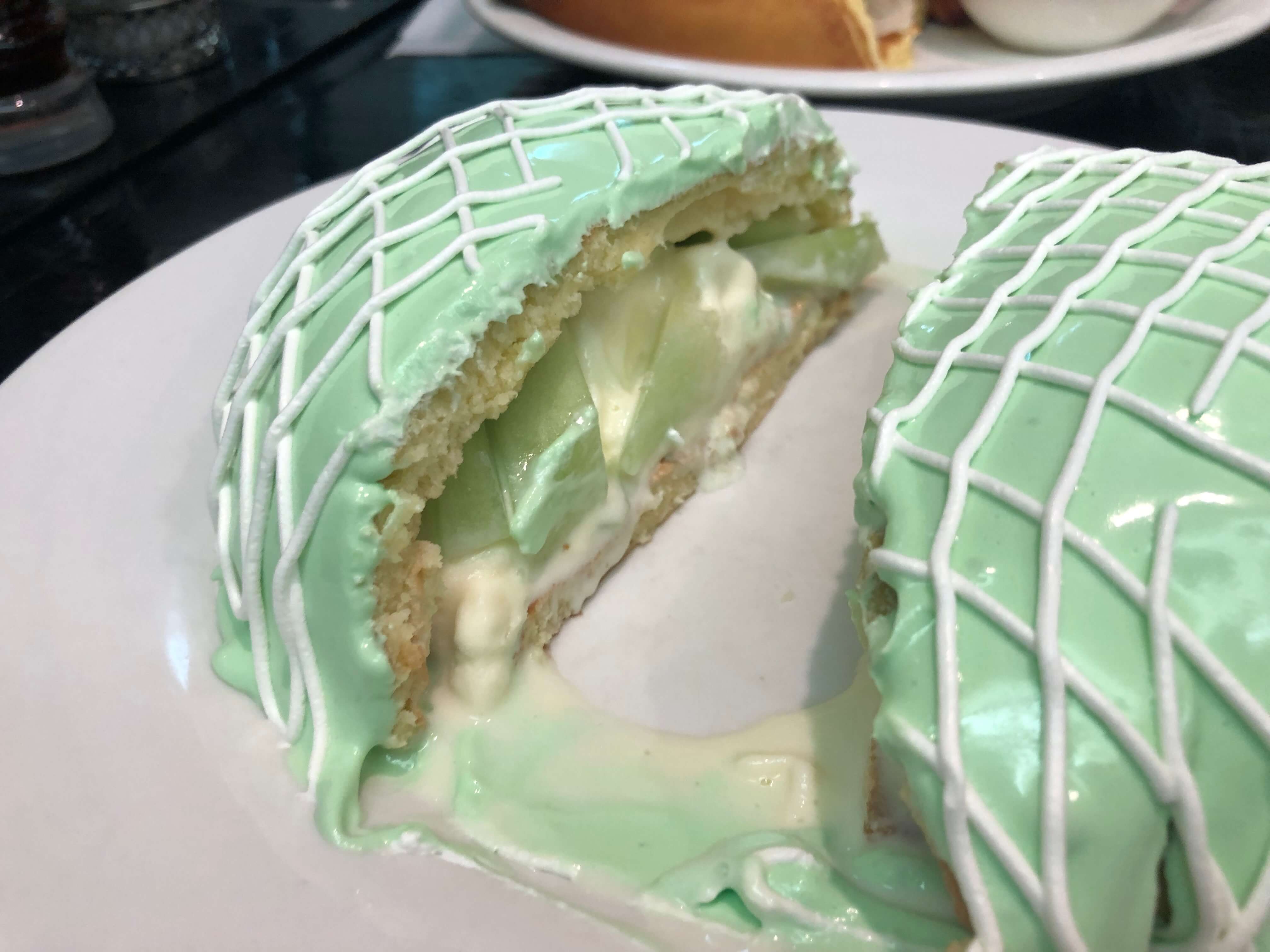 Pieces of melon and vanilla ice cream are packed snug in the pancake. The outside batter and sauce are sweet. The too sauce has a faint melon flavour to it. The melon flavour isn't overpowering even when eaten with the pieces in the middle. It's balanced enough that it's delicious all the way to the end. They also have maple syrup you can use so if you're a sweet tooth then don't hold back!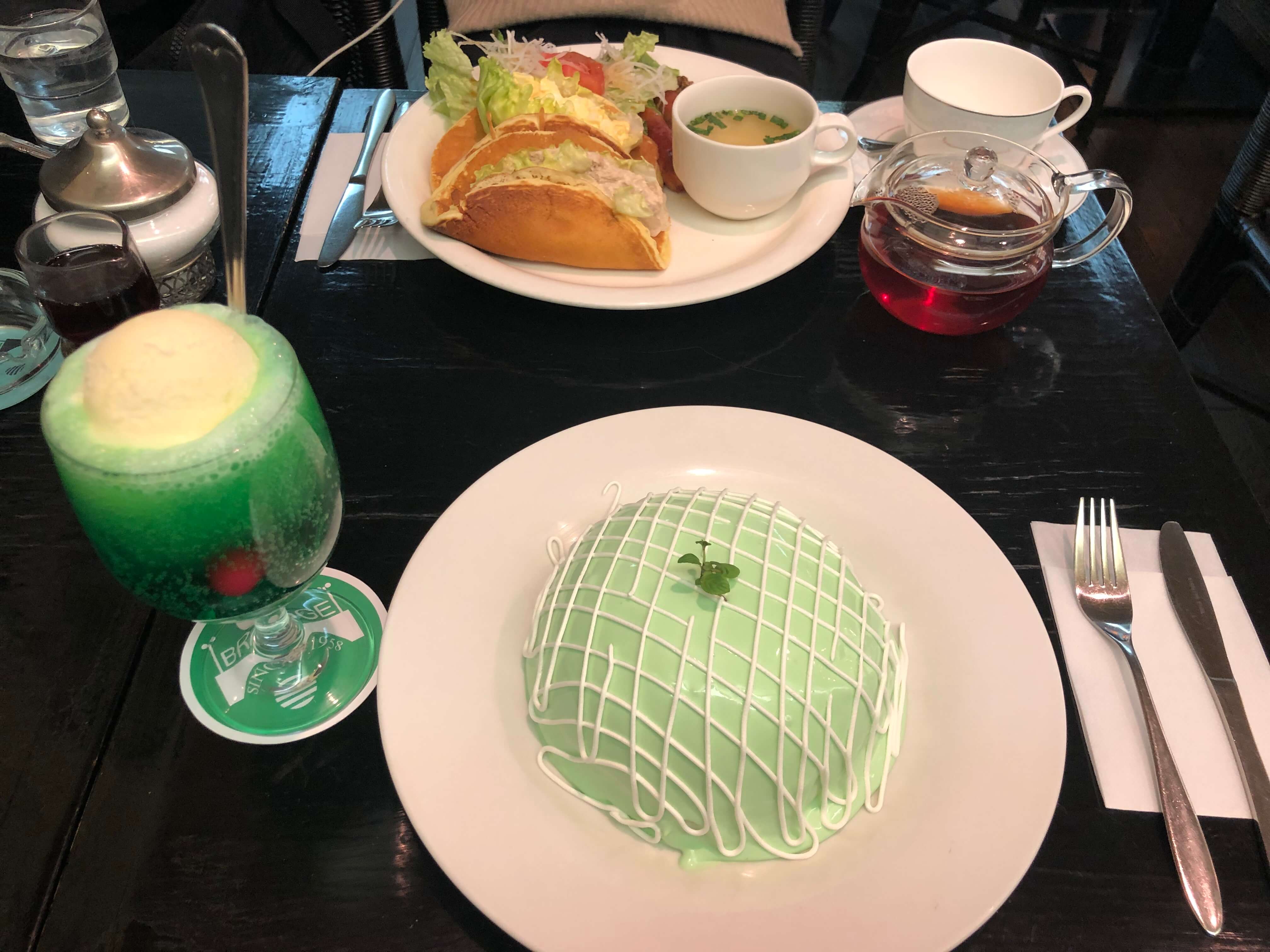 Lining up the melon soda along with the melon pancake is like being sent to melon paradise. My friend who went with me ordered the Lunch Pancake (which is served outside of lunchtime too) and shared it with me. You can order a large portion free of charge. It was a belly-filling portion indeed, even for me who's sure to order large!
There are some other pancakes and seasonal items I'm interested in so I'd like to visit again.
The café is spacious and relaxed too so I recommend it for people who fancy taking a break someplace different!