From "Revolutionary Girl Utena" to "Penguindrum", Kunihiko Ikuhara is a creative artist who has worked on multiple big hits including Sarazanmai. Sarazanmai will be broadcasted on Fuji-TV's programming block "NoitaminA" from April 2019.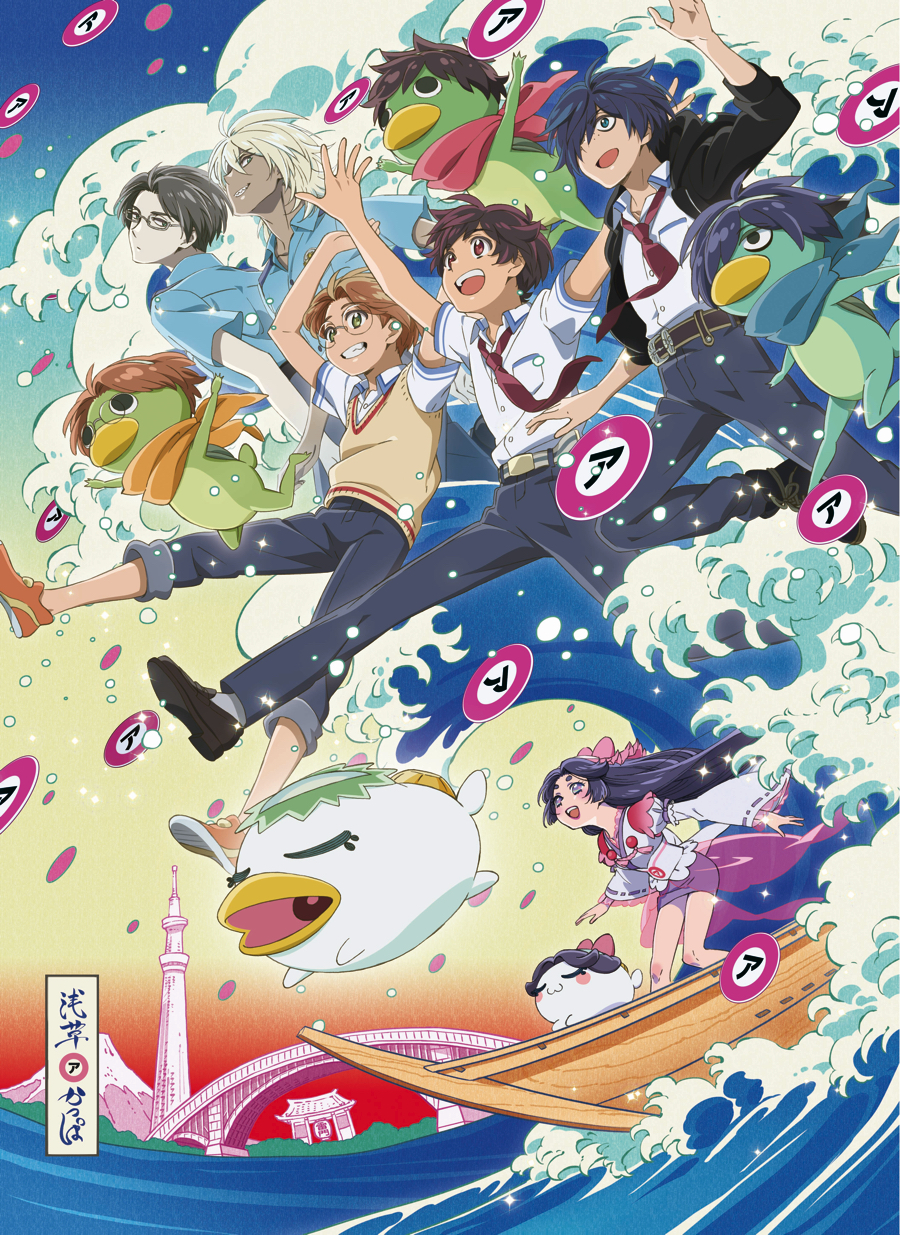 The opening theme song will be KANA-BOON's new song "Massara". We have finally received a statement by vocalist Maguro Taniguchi, explaining how he felt about making the song. You can hear the song when the anime is broadcasted on NoitaminA on Thursday 7th March at 00:55 am. News about the release of the opening theme song is yet to follow!
Statement by KANA-BOON vocalist Maguro Taniguchi:
It's been five years since our debut and since then we've held wild events and released many songs. Now, we have made yet another hit. The song will be the theme song for the anime "Sarazanmai".
As the story of the anime focusses on "connections", we put this theme at the core of our song and from there, we composed the lyrics. Me and you, the world and yourself, the stage and the floor; two people who are yet to meet. Giving birth to new connections and amending broken ties ー this is the role we intend for this song. At the peak of our tour, when we are jumping from hotel to hotel, and even when we are on the move in the car, we compose songs. These songs are a continuation of constant new feelings and that make up our very own theme song.
Information
KANA-BOON's new song Massara (まっさら)
Release date: To be announced
TV anime "Sarazanmai"
To be broadcasted on Fuji-TV's programming block "NoitaminA" from April 2019.
© Ikuni Rappa/ Shiriko Mandansu